Happy First of November!  I hope you all enjoyed the extra hour of sleep.  It was GLORIOUS to have a little bit more rest before heading out to class.  Work was absolutely insane this past week and with studying for a test that I had yesterday, my usual Friday Favorites post is coming at you 2 days late.  Better late than never, right?
Thanks for all of the love from my blogging anniversary post on Thursday!  Glad I am not the only one who's obsessed with Kristen Wiig.  Now, onto the favorites!  Be sure to comment with what you've been loving lately.
Bridesmaid Proposal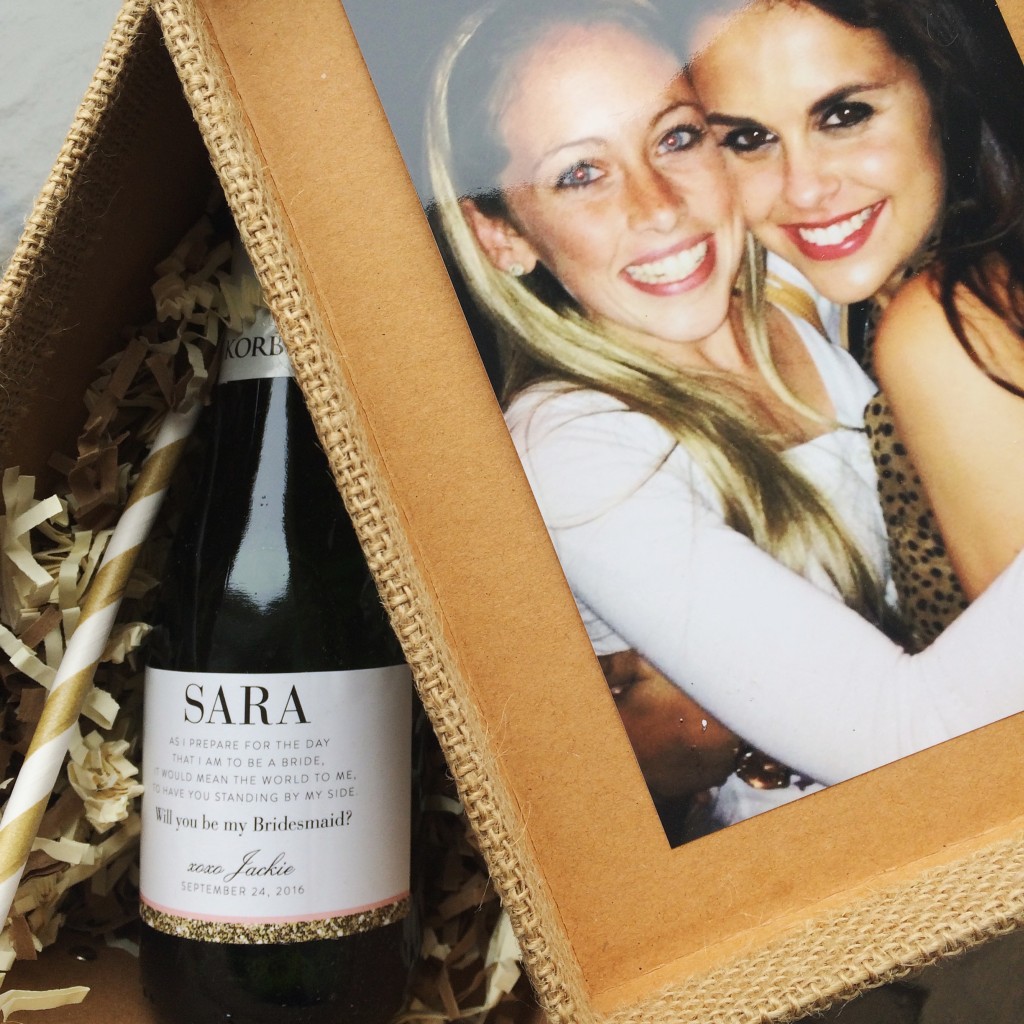 My dear friend, Jackie, asked me to be one of her bridesmaids and I couldn't be more thrilled.  Jackie and I have known each other for about 7 or 8 years, meeting her my freshmen year of college.  She is actually my sorority big!  I came home from work this week to find this package at my door containing a box that held a sweet letter, and photo of us, a personalized bottle of champagne, a straw, and a piece of chocolate.  Check out this champagne bottle: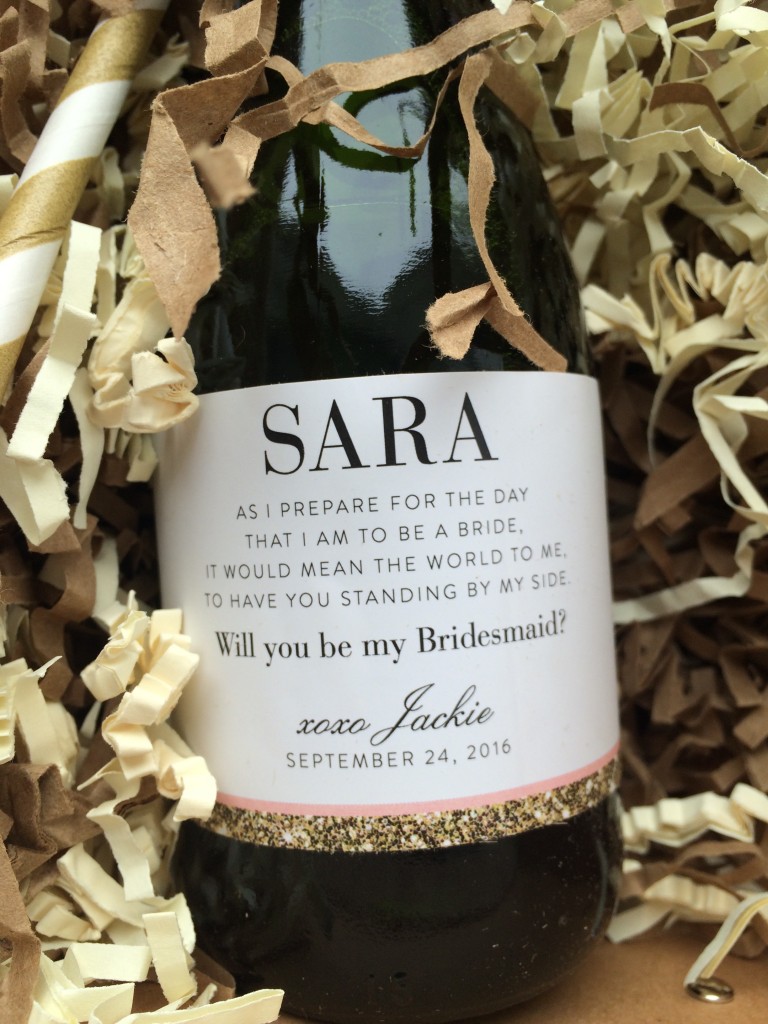 I can't wait!!
Vega One Coconut Almond Protein Powder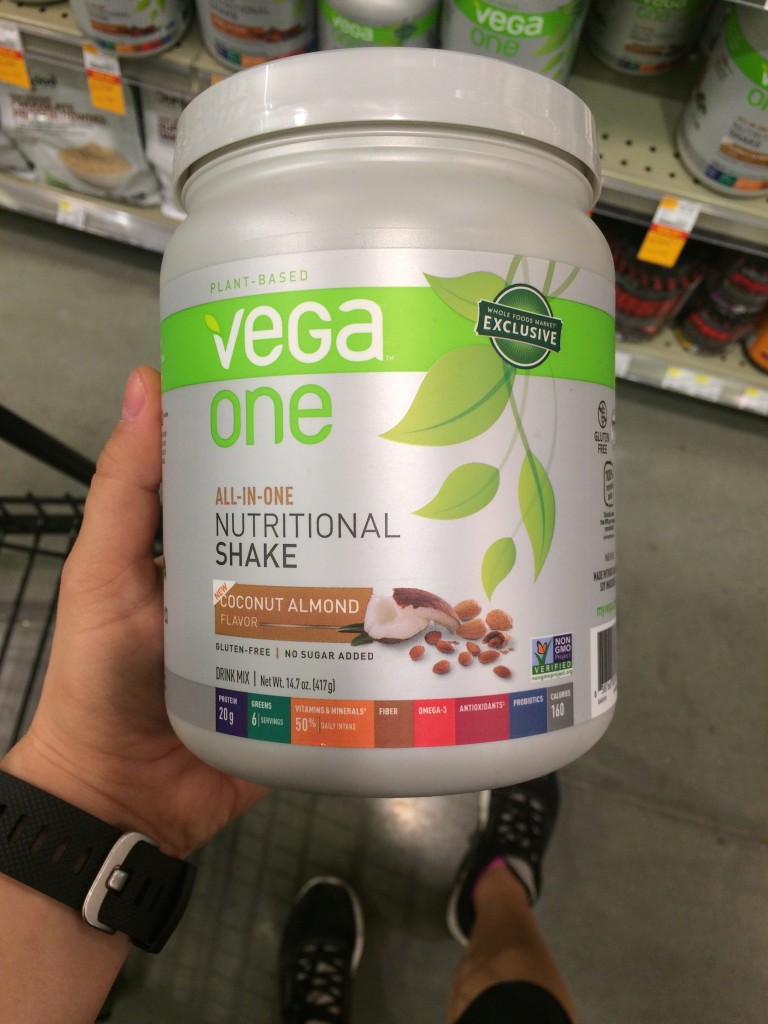 Vega is my favorite plant based protein powder, and when I saw this at Whole Foods this week on sale (ftw!) I had to purchase it.  While still in the aisle, I googled some reviews of it and they had me sold.  I was torn between this one and the Mocha flavor (that was on sale too), and even though I love the Mocha, I figured I haven't tried the Coconut Almond flavor and I could have a little more flexibility in my smoothie creations.
New to Me Lara Bar Flavors


I've been a long time fan of Lara bars, especially for their taste and short ingredient list!  While at Whole Foods (same trip as the Vega purchase ha), I saw so many Lara bar flavors I've never seen before.  I had to snag one of each!  I've had the carrot cake and key lime pie, but the rest I was so eager to try.  These make perfect, health, on-the-go snacks!
I just had to share this cuteness with you.  And this one: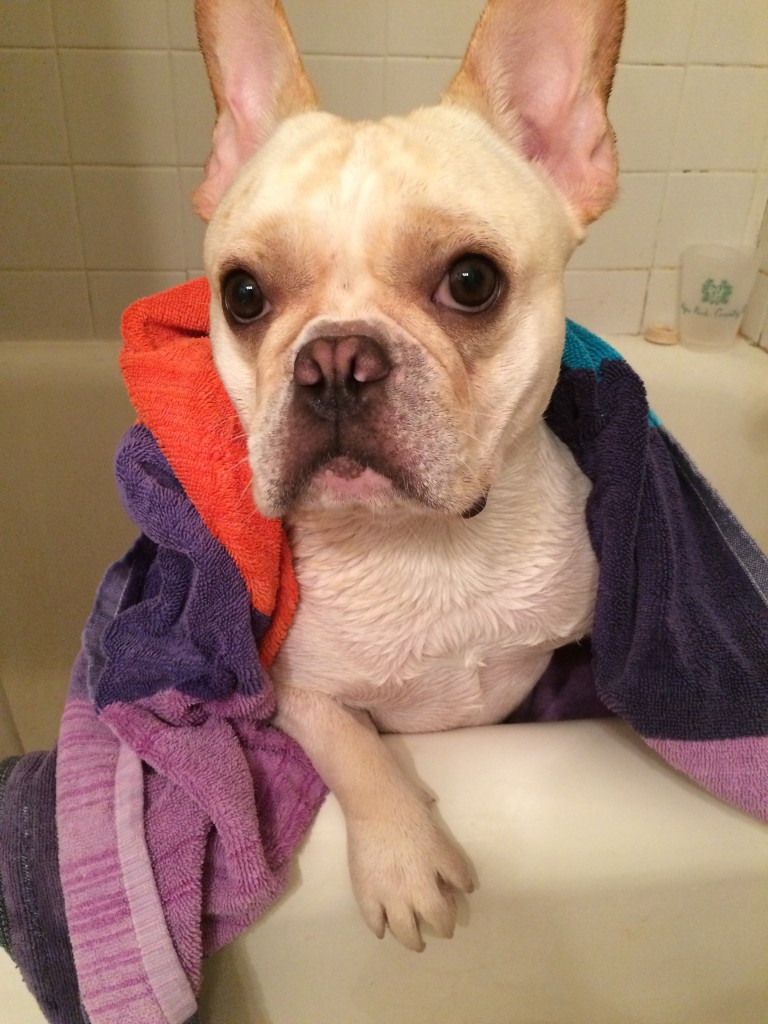 Saying no to this face is impossible.
Link Love ->
S'mores Rice Krispie Treats via Spoon Fork Bacon
Homemade Pumpkin Pie Spice Mix via Oh She Glows
Homemade Margarita Mix via A Beautiful Mess
How to Find Your 1-Rep Max and Why It's Important via Lifting Revolution
Creamy Mexican Chili Soup via Fannetastic Food
Pumpkin Gingersnap Ice Cream via Broma Bakery
Gingerbread Granola via In It For the Long Run
Lower Body Barre Plyo Workout via Physical Kitchness
Dark Chocolate-Covered Mocha Truffles with Pretzels via Running on Real Food
Questions: What have you been loving lately?  Have you ever tried any of those Lara bar flavors?  What did you do for Halloween??