Disclaimer:  This is not a sponsored post.  I purchased my Blue Apron meals with my own money.  All opinions, as always, are my own.
What do ya know, another blogger talking about Blue Apron! 😉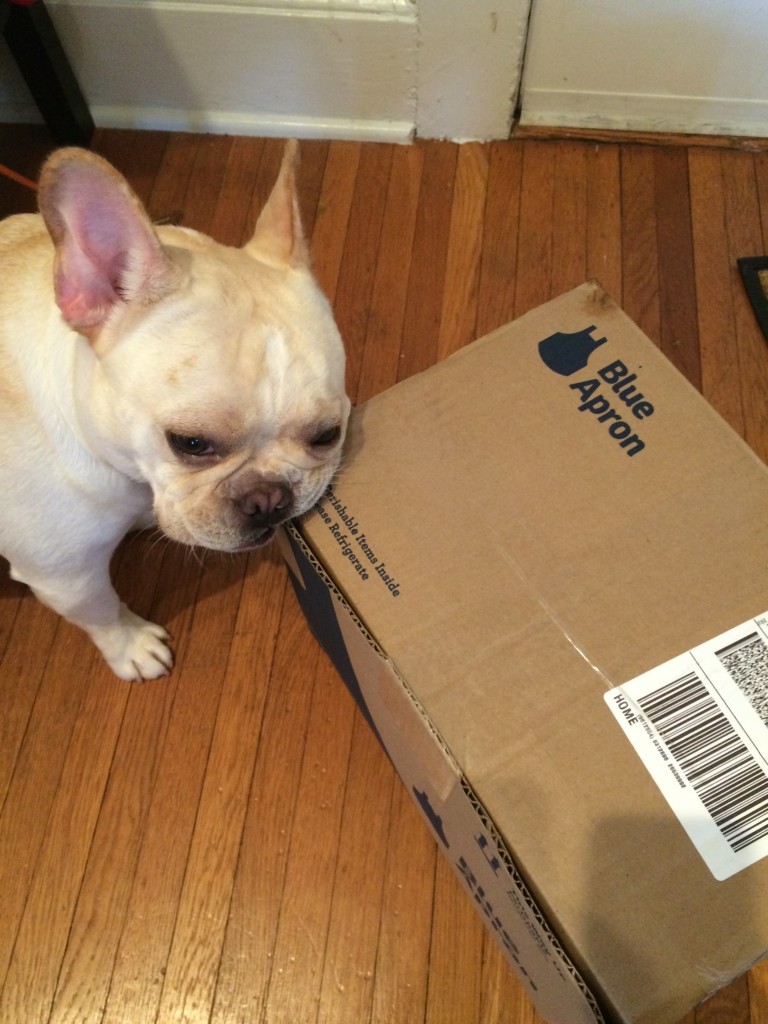 I've actually tried this type of service before from a small DC company and loved it.  I came across a coupon code for Blue Apron and since my life has been the busiest it's been in a while, I figured this is a good time to try it!
Incase you haven't heard of Blue Apron, it's a meal service that sends you the exact amount of ingredients per recipe depending on the size of your family straight to your door.  All of my ingredients arrived yesterday afternoon, and I couldn't wait to open the box (neither could Winston apparently!)
Sadly, one of my meals needed rice flour and the container totally exploded all over everything.  The flour was at the bottom and at first I was totally confused (and actually called Blue Apron being like what the heck) but then saw the open container under all of the produce.  Haha, oh well!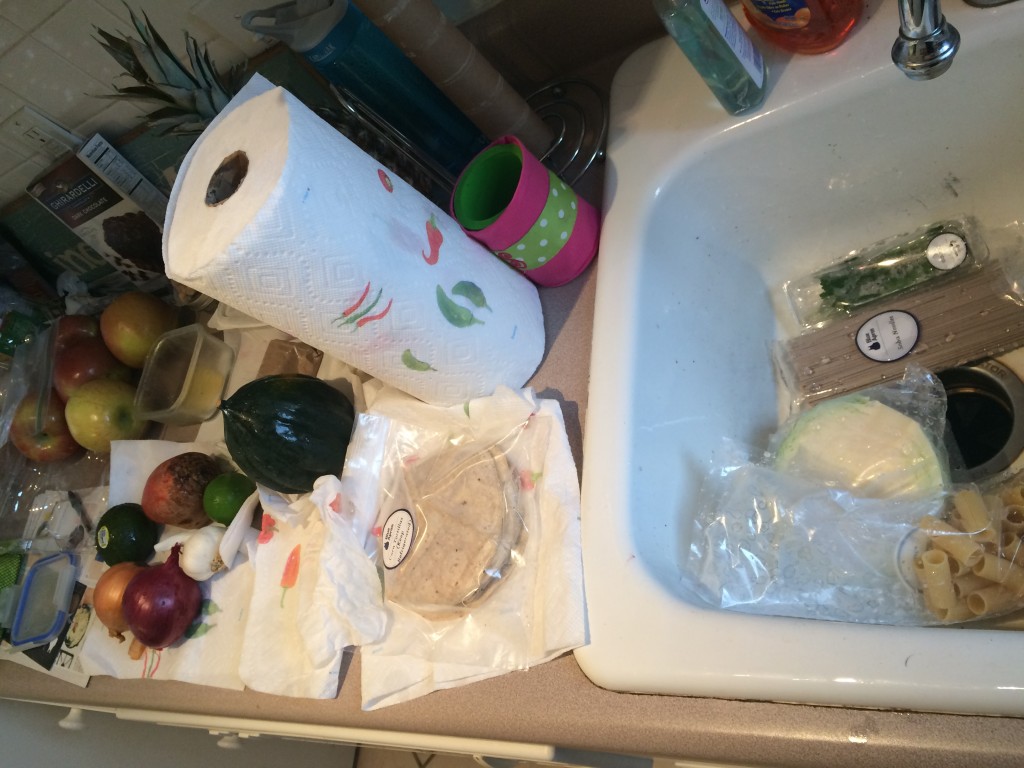 (Operation Rice Flour Explosion- and YES, that is all of my counterspace.  Talk about a small kitchen!)
I selected 3 2-person meals, so I would be set for lunches and dinners from Wednesday through the end of the week.  Last night, I cooked the first meal:  Baked Sicilian-Style Rigatoni.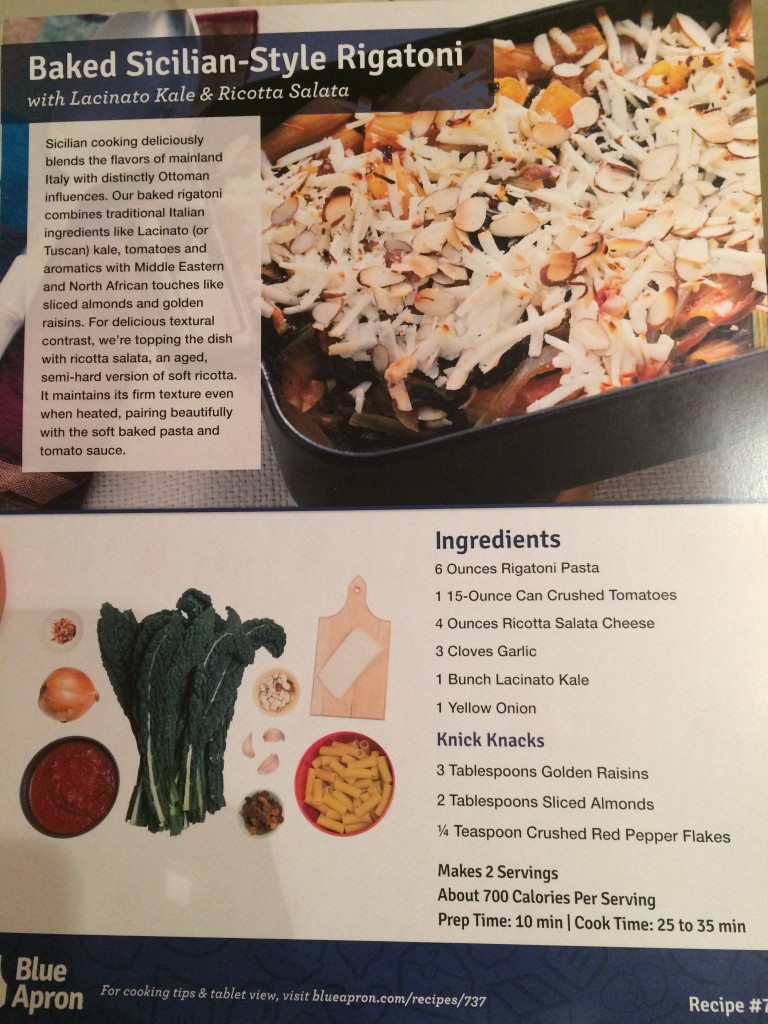 Each meal comes with a detailed ingredient list along with portion size and calorie count.  On the back, it gives you a step-by-step list of directions with pictures.  This is super helpful especially when you are trying to organize all of your ingredients for all of your different meals.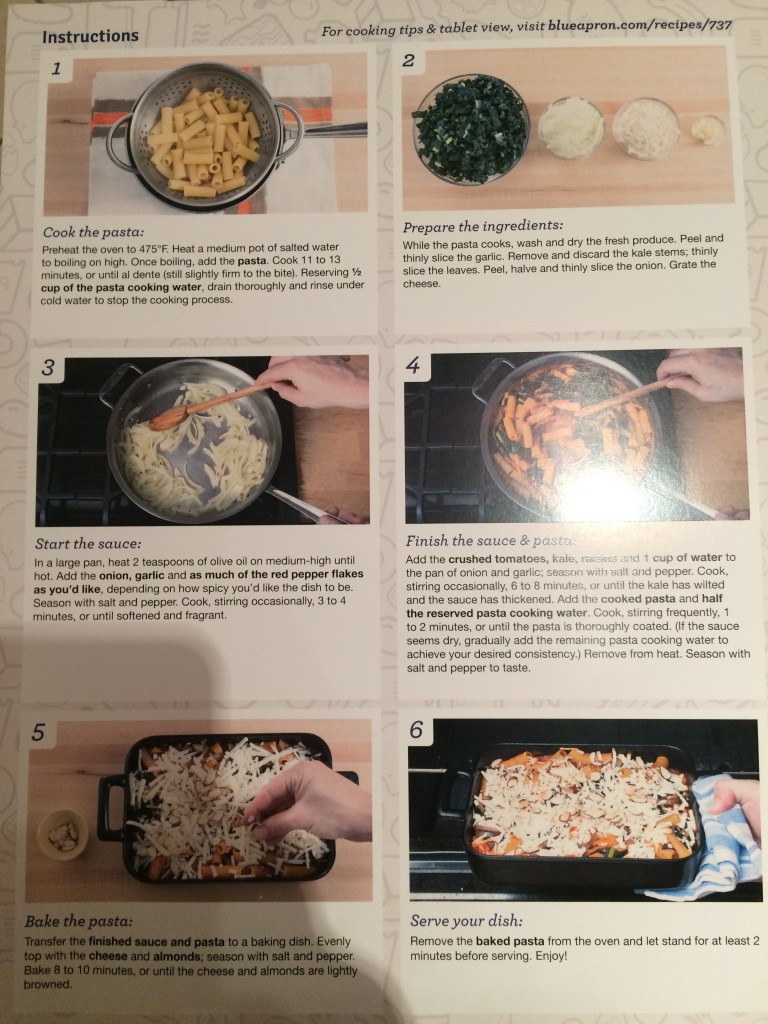 (Sorry for the dim photos, my kitchen is a black hole)
The final product ended up being a lot more food than anticipated!  I happily had a big portion for dinner and have enough for lunch today with a small container of leftovers.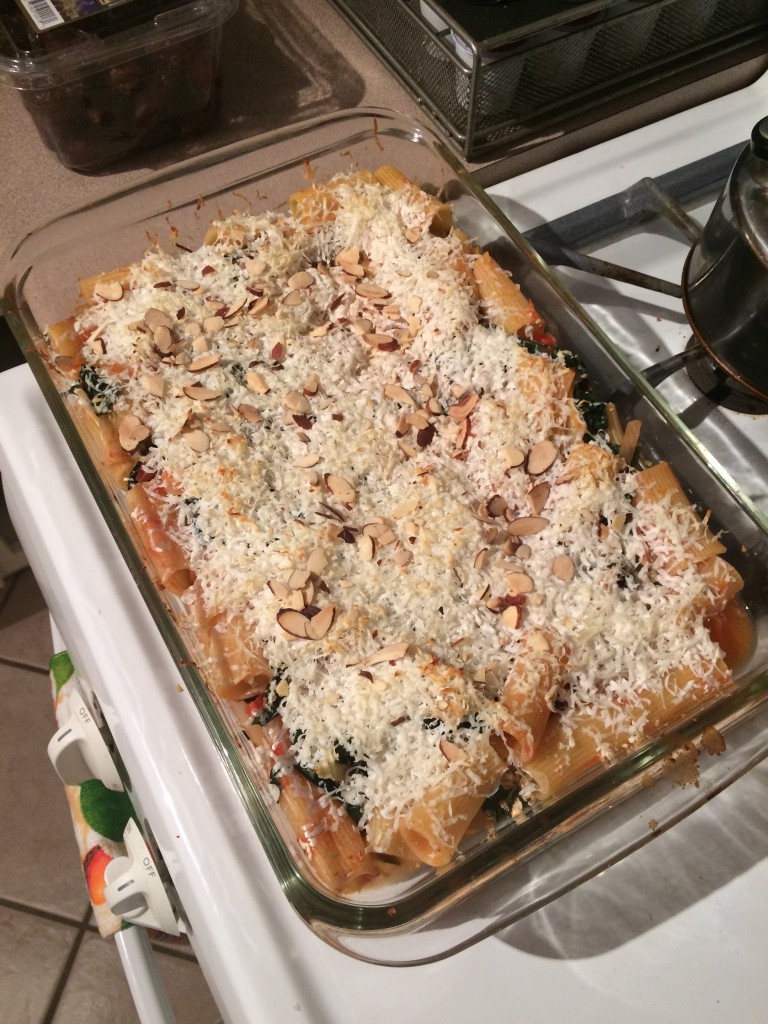 My favorite thing about this dish was the addition of the golden raisins to the sauce.  It complimented the cheese and almond topping perfectly and it added just the right amount of sweetness to the tomato and kale sauce.  This was a super simple recipe and definitely one that will be easy to replicate.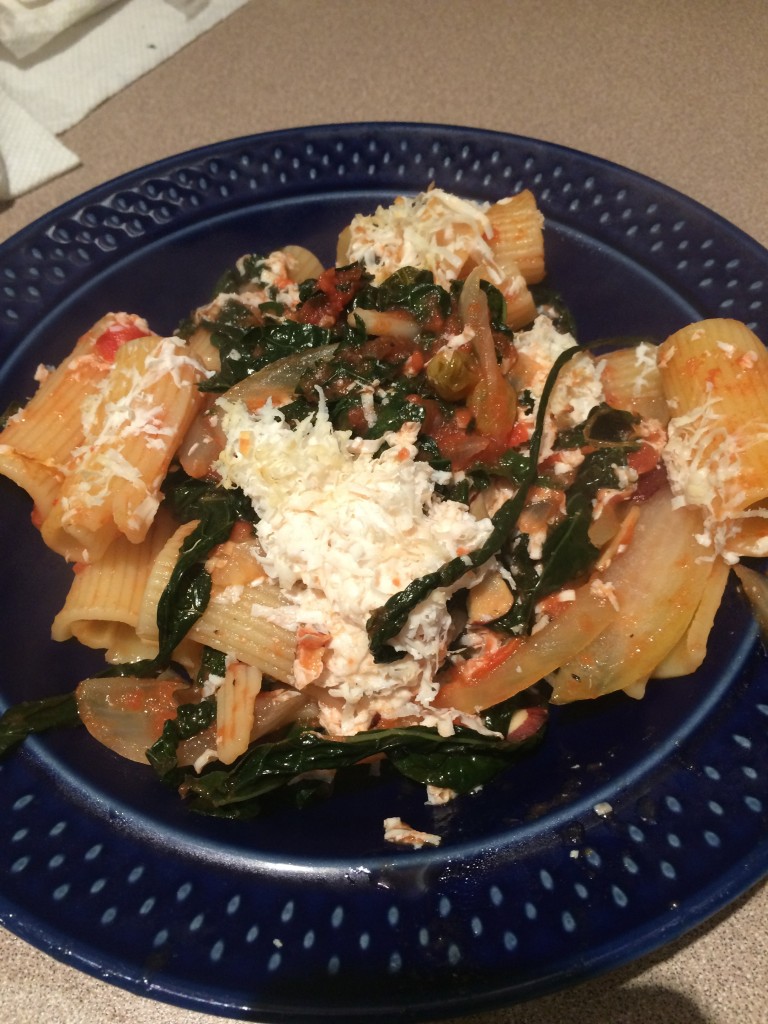 The other 2 meals I received seem interesting.  I can't wait to give them a try!
Questions:  Have you tried Blue Apron or a similar meal service?  Did you like it?  What's your favorite pasta dish?  What's on the agenda for your day?!