Happy Friday!  Whew, I am ready for the weekend.  This week was jam-packed with work, school, and other obligations and I am ready to have a short yet sweet break from work.  I have my first Micro test Monday, so in the midst of studying this weekend, I will be watching the Super Bowl (go Panthers!), going to my friend's baby shower, taking an Orangetheory class, and d0g-sitting for a friend.
I had really high hopes to blog since my new class started, but that has proven to be nearly impossible.  4 weeks in and I still yet to find a rhythm.  Hopefully this weekend can turn some of the stress and negativity around and I can settle into a better blogging routine.  I really enjoy putting together these Friday Favorites posts and have at least found somewhat a consistency with these.
As always, feel free to chime in below with what you've been loving lately!
Birthday Cards from TJ Maxx/Home Goods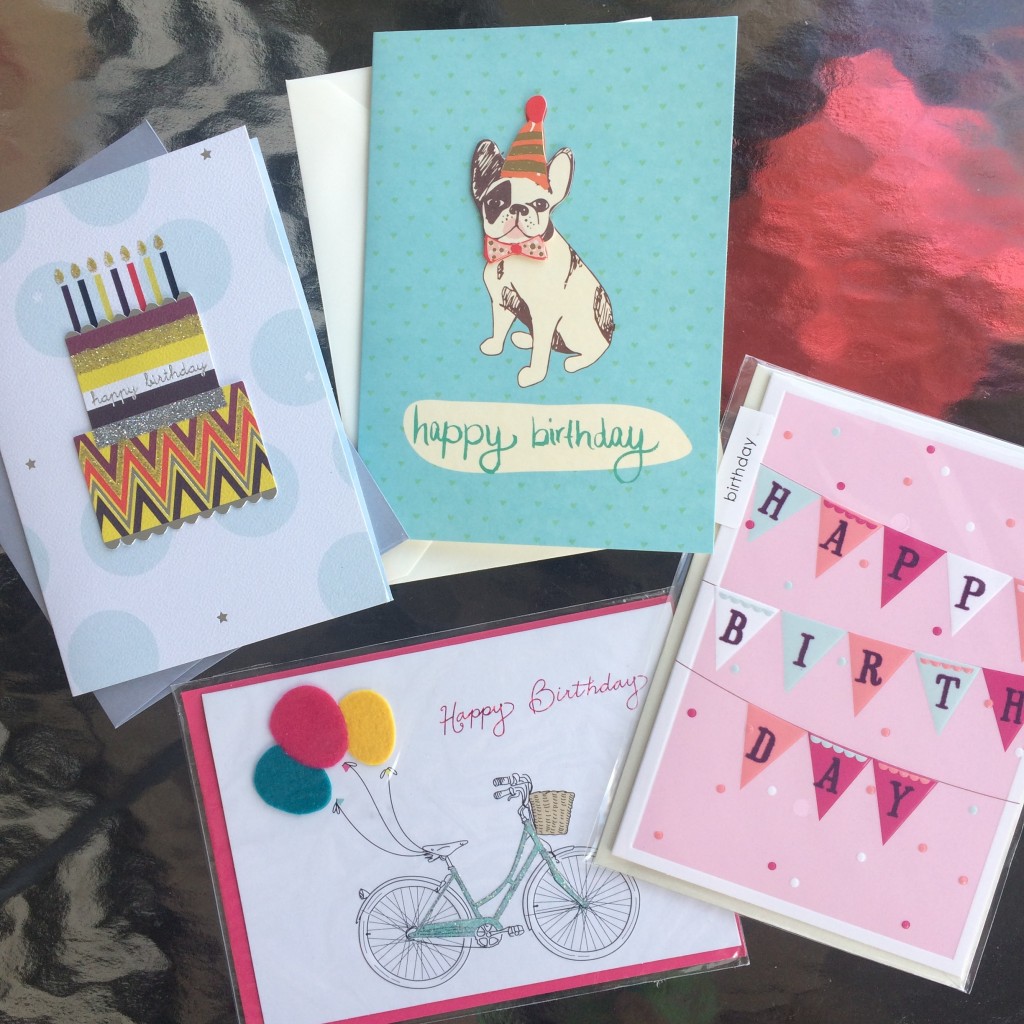 Even though nothing beats the price of the 99 cent greeting cards from TJ's, but the card selection at TJ Maxx/Home Goods comes in at a close second.  Their cards are $1.99, and are super high quality.  I've never found the same card twice, always keeping the shelves stocked with such a wide variety of adorable cards.  One of my goals this year is to send all of my loved ones a birthday card, so it's been awesome stocking up on some great cards at an affordable price.
Naturally, I just had to buy the Frenchie one.  Maybe I'll give it to myself? 😉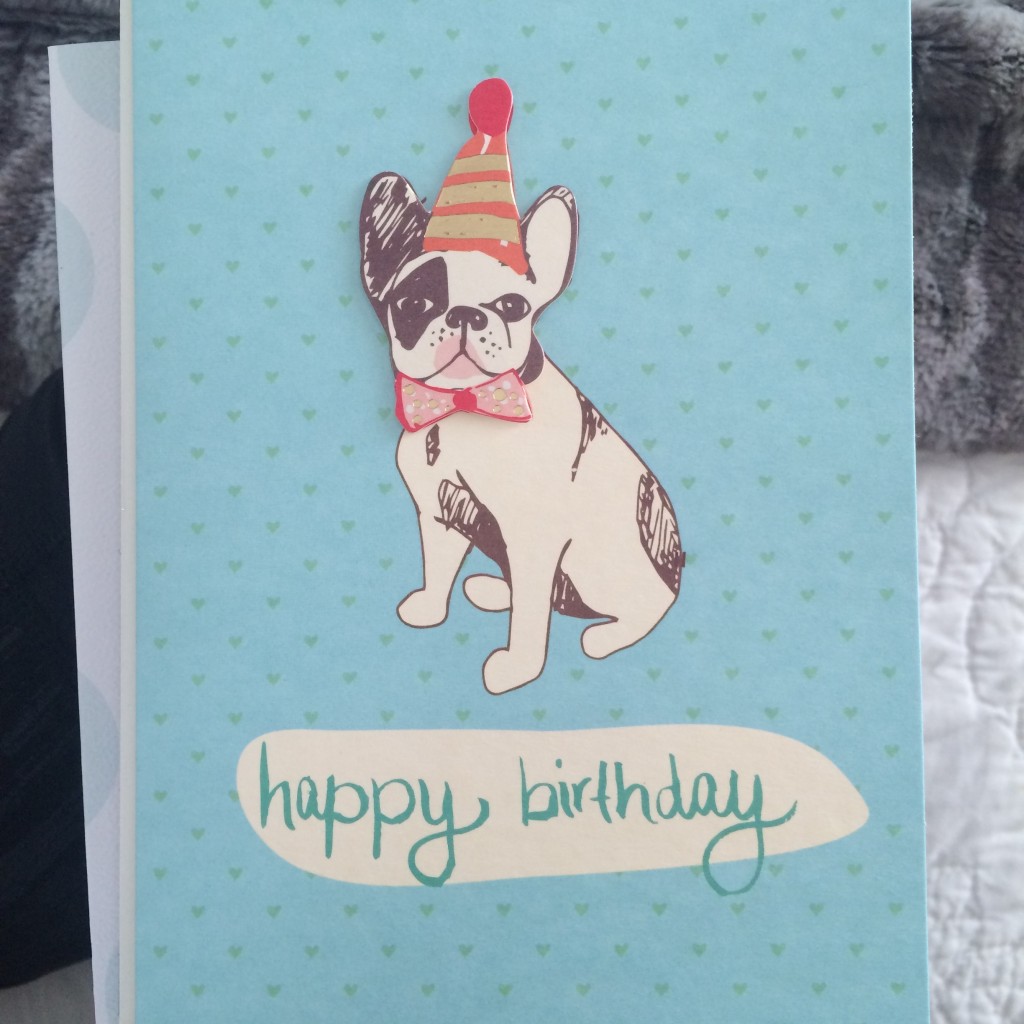 This Meme: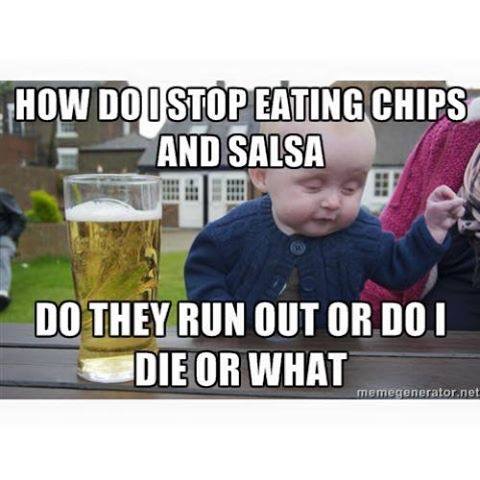 This had me cracking up so hard!
Winston's RBF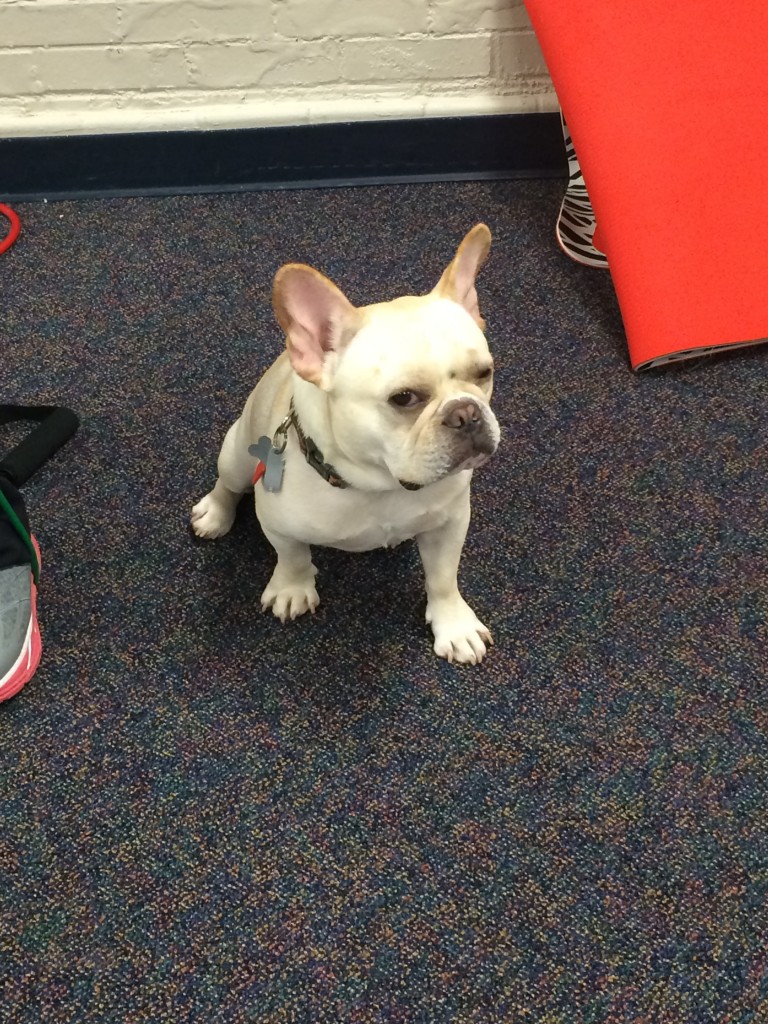 Winston has officially perfected the "resting bitch face".  His dirty looks kill me!
Link Love ->
Things I Know to Be True via The Real Life RD
Mexican Stuffed Butternut Squash via Uproot Kitchen
Learning to Say "No" from a Devout People Pleaser via Lord Still Loves Me
Balance and Agility Workout via Physical Kitchness
12 Things You Don't Need to Apologize For via Peace, Love, Oats
Next Level Vegan Enchiladas via Oh She Glows
The Ultimate Healthy Pancake Recipe Round Up via The Healthy Maven
-Where do you usually buy cards?
-Can you exercise self control when it comes to chips and salsa?  (I can't)
-What are your plans for the weekend?