Hi there!  How are ya doin'?  Did you do all sorts of fun and exciting stuff this weekend??  I hope so.
This weekend in Charlotte was the annual St. Patrick's Day bar crawl, but I happily sat this year out for the second year in a row.  Is it just me or is the thought of doing a bar crawl just completely unappealing?  I feel like if I were to do one again, I would need to mentally and physically prepare (my liver) for a solid year before participating.  I am getting old and I just can't hang anymore.
Anyways, I'm back with another Week in Review courtesy of Meghan– thanks for the link up!
New to Week in Review?  Click here to learn more!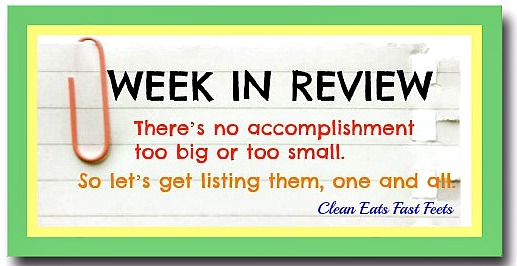 -Worked the usual 40+ hour week.  I was able to really take a step back from teaching this week, which has made my body (especially my wrist) super happy.
-Took my first FlyWheel class in forever.  I used to take FlyWheel religiously, but took a step back to incorporate more barre, MADabolic, and OTF.  Let me tell you, there is nothing more brutal than your first FlyWheel class after a brief hiatus.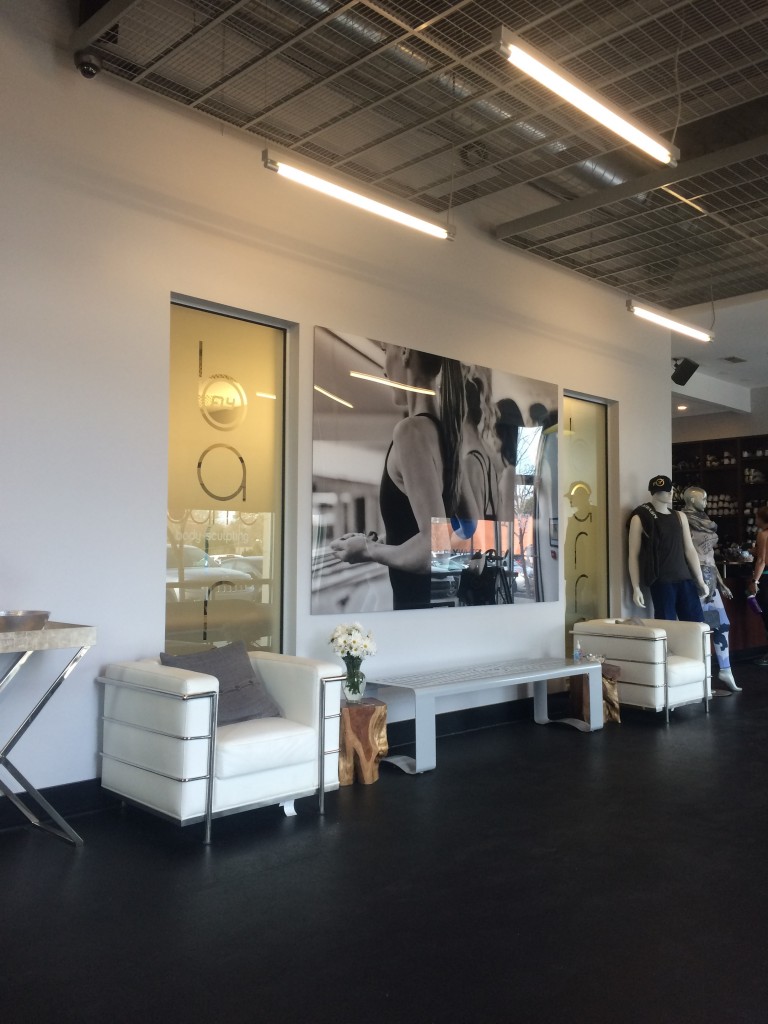 -Hit up Pasta & Provisions for the first time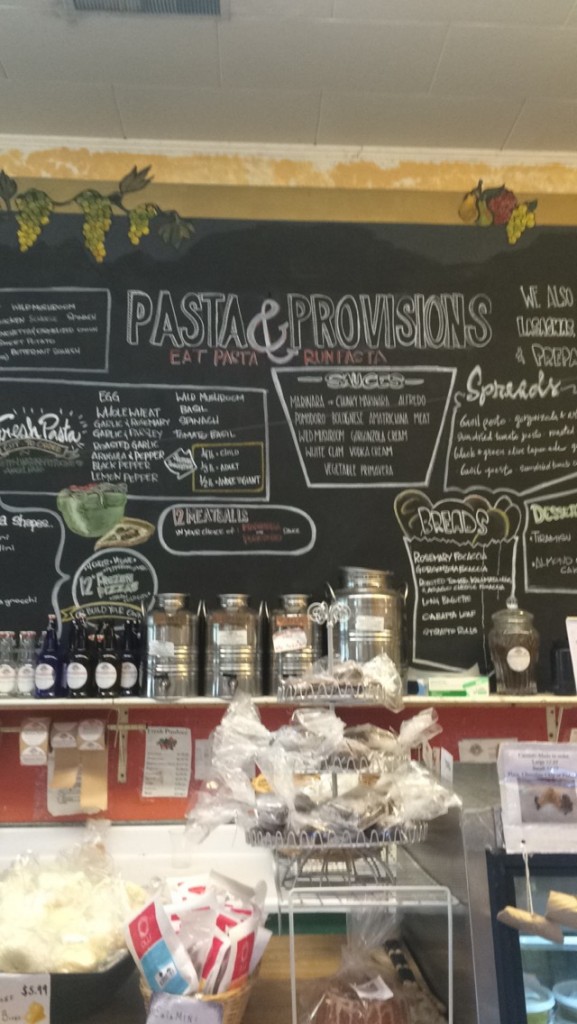 I had a coupon for a free sauce if you buy 1 pound of pasta, so I picked up some to eat with friends while watching the Bachelor on Monday.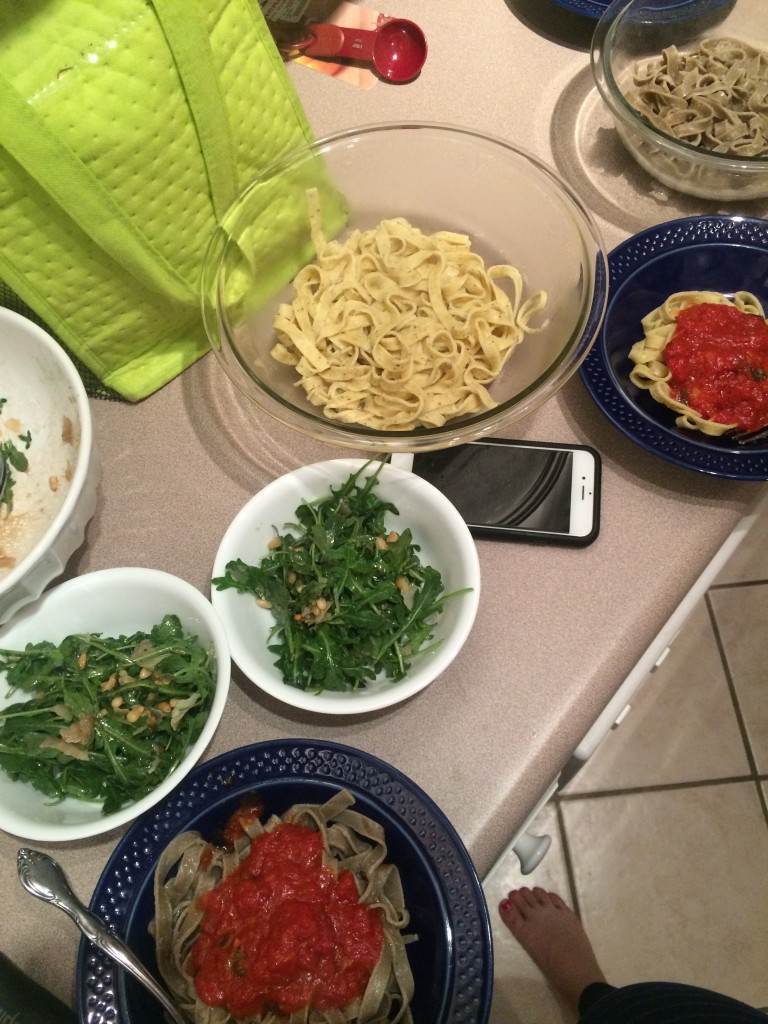 They have over 10 different kinds of pasta and they cut it the way you like it!  We got lemon pepper fettuccine and wild mushroom fettuccine & pomodoro sauce.  If you are local, you should check it out!
-Got work done 2 nights this week at the Dilworth Sunflour location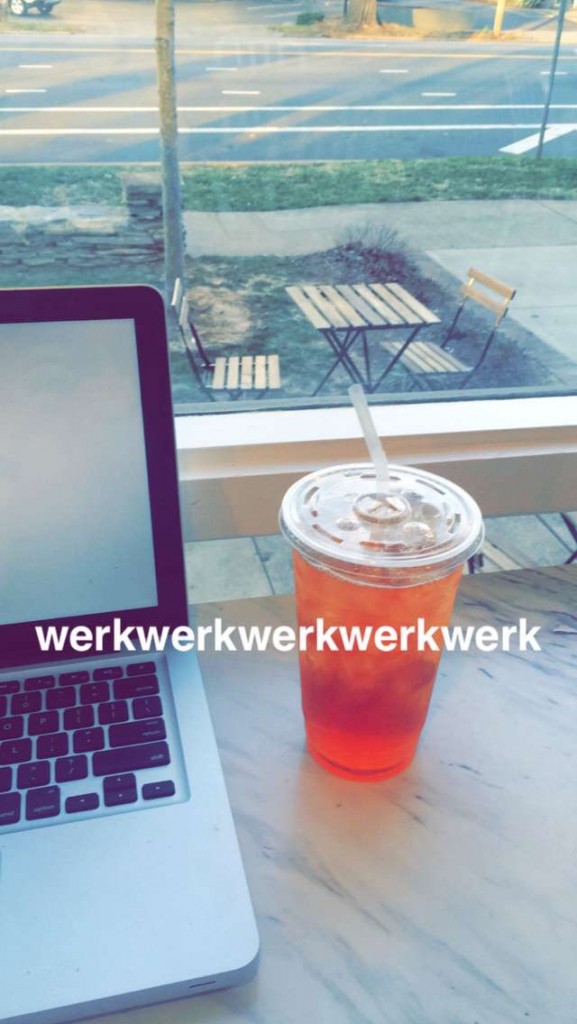 If you are anything like me, I cannot get much work done in my apartment.  Between my bed, Winston, and all of my other chores waiting for me, it takes me longer to get studying/blog stuff done due to all of the other distractions.  During the week, this place is a GHOST TOWN so it is a perfect place to zone out and crank out some work.  Also, I have yet to find another coffee shop in Charlotte where it is not insanely crowded.  Oh, and Sunflour's coffee/tea/everything is amazing.
-I was fitted for a Bridesmaid dress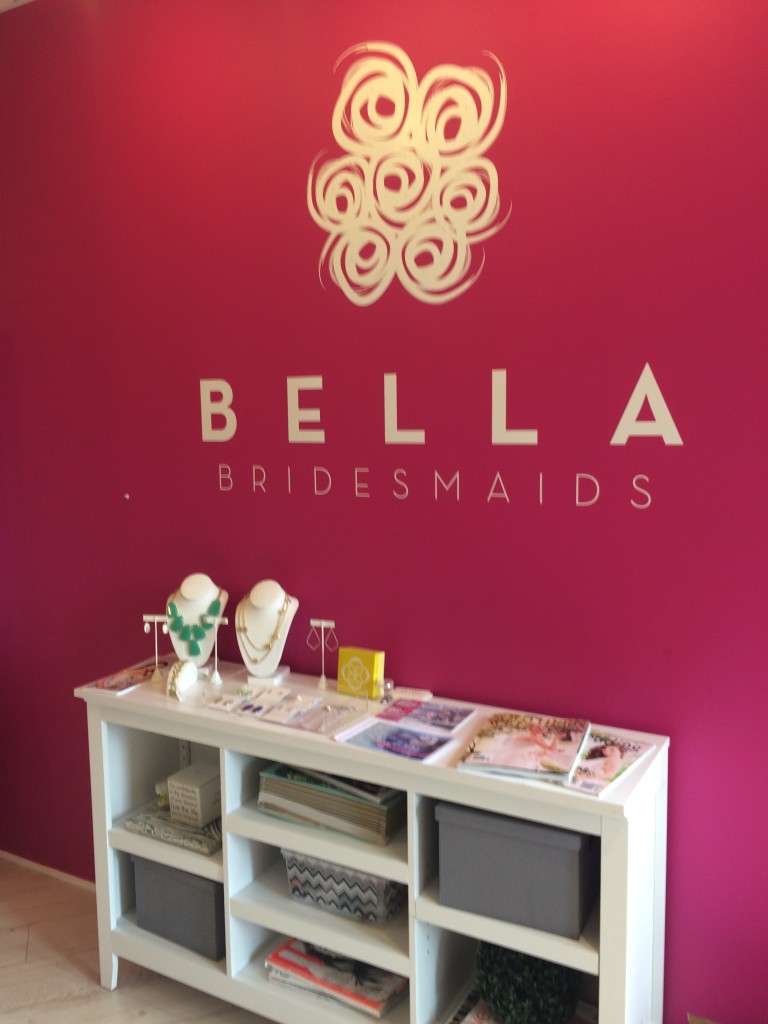 I am actually sooo happy with the dress that I am wearing in my friend Vicki's wedding.  It is gorgeous and something I would totally wear again.  It is Heidi by Joanna August: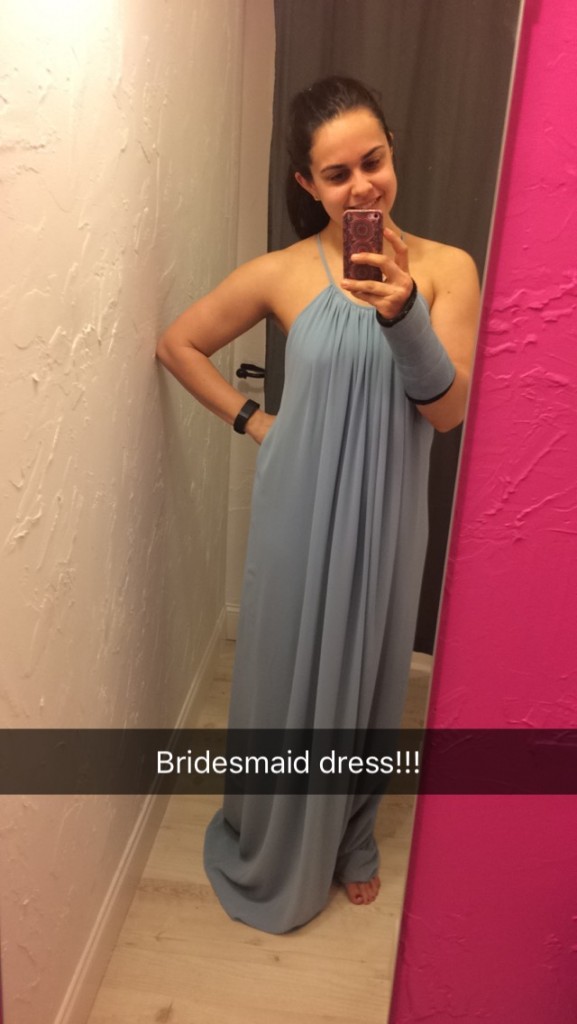 -I hit over 10,000 step each day this week.  A great success, I'd say!
-The work week ended in the best way possible:  Margs and tacos.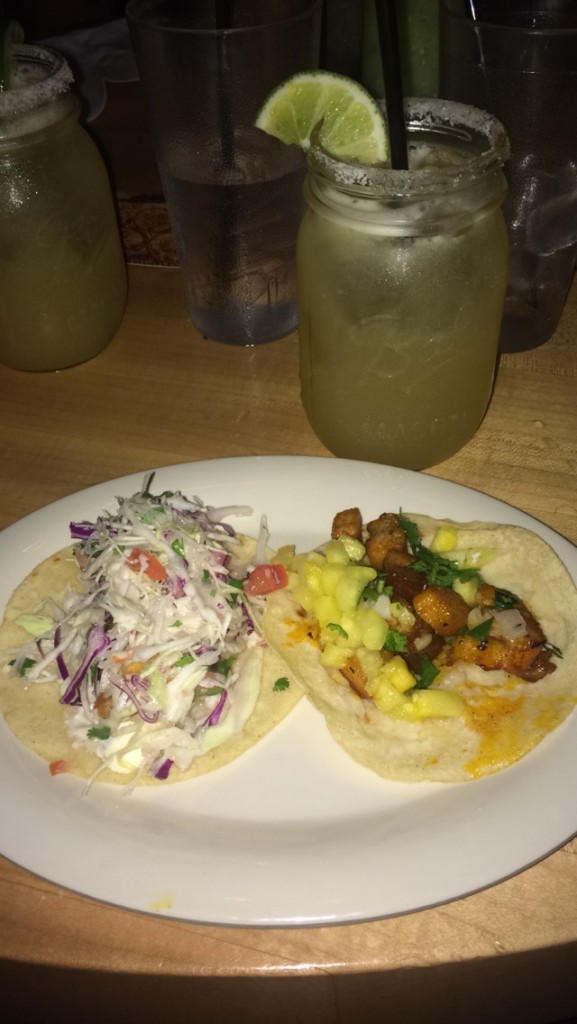 Dinner at Bakersfield- Bakersfield margarita, pork belly taco (right), and fish taco (left)
-Saturday was spent in Frenchie Heaven.  I went with my friend Lauren to pick up her teacup Frenchie, Gigi, in Georgia.  She is from the same breeder I got Winston from, and boy, were all of the French bulldogs just ADORABLE.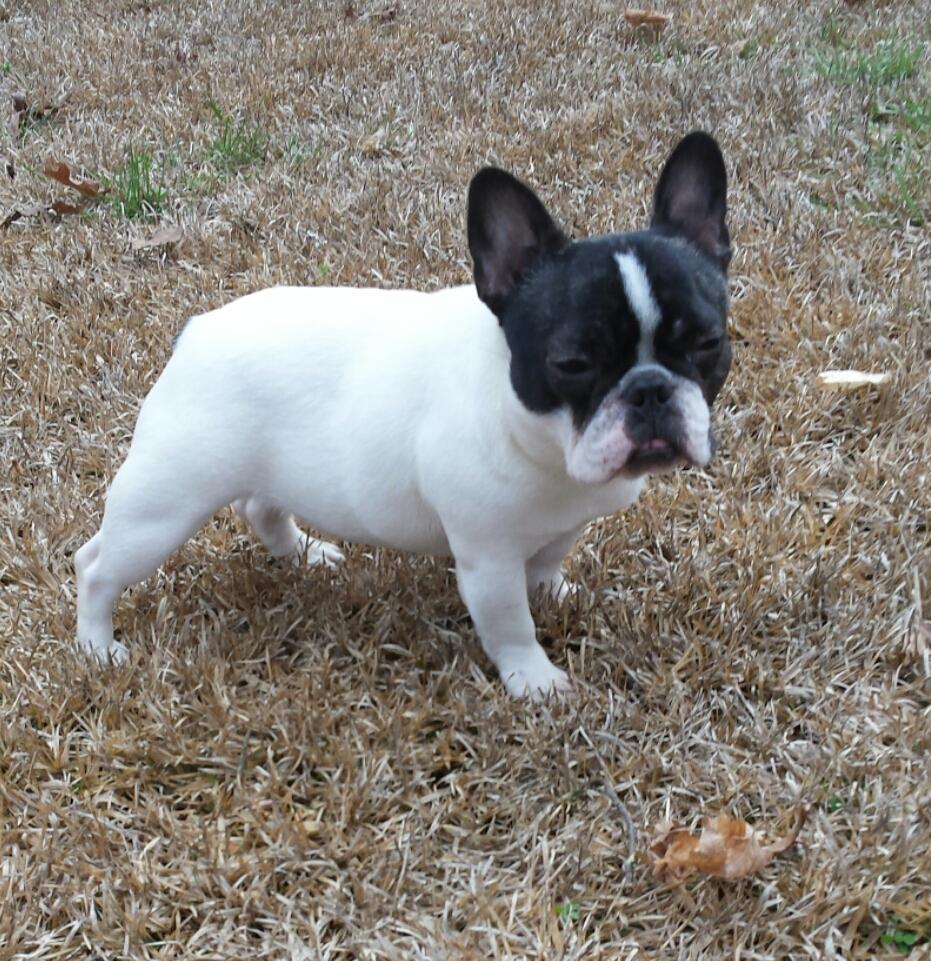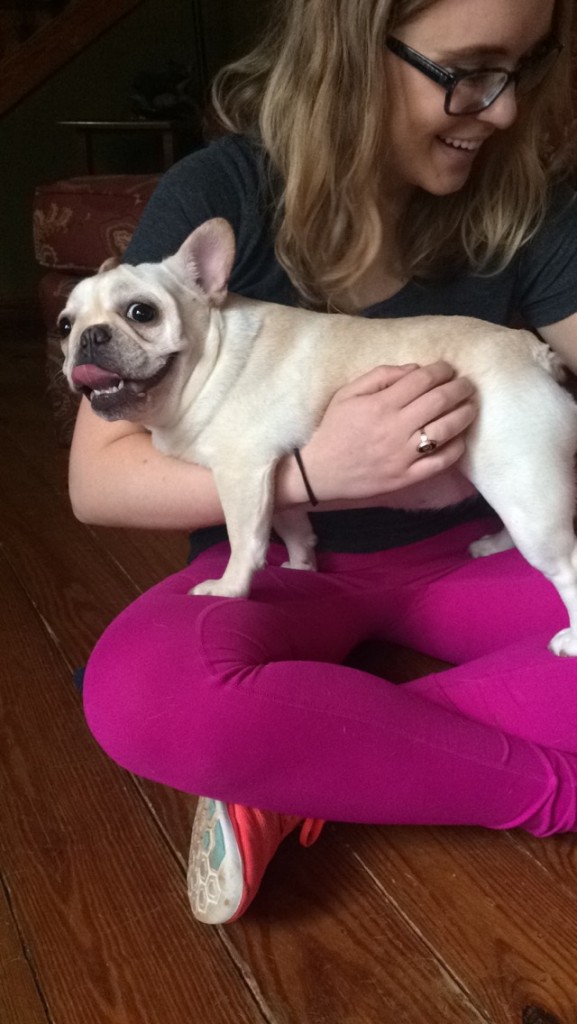 A mini Winston!
-I watched my friend's dogs this weekend too, so Winston had several playdates 🙂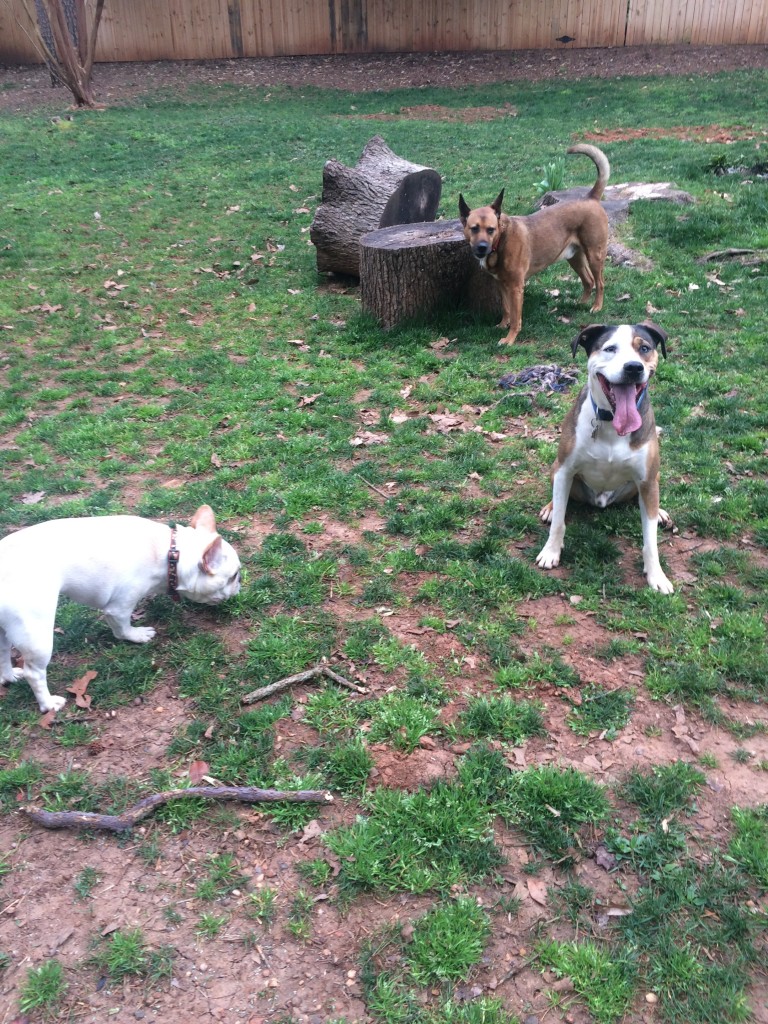 -Sunday was the most low-key day I've had in a while- I slept for 11 hours, took an hour nap later in the day, had a couple doggie playdates, and went to Petsmart.  I wasn't feeling too hot this weekend, so it was nice to let my body rest.
Now, on to another week!
Questions-
-How was your week?
-Do you have a dog?  What kind?
-Do you have any go-to spots to get work done?  If you are in CLT, let me know!