Happy Saturday!  I am up in West Virginia this weekend for a family reunion to celebrate my grandpa's 80th.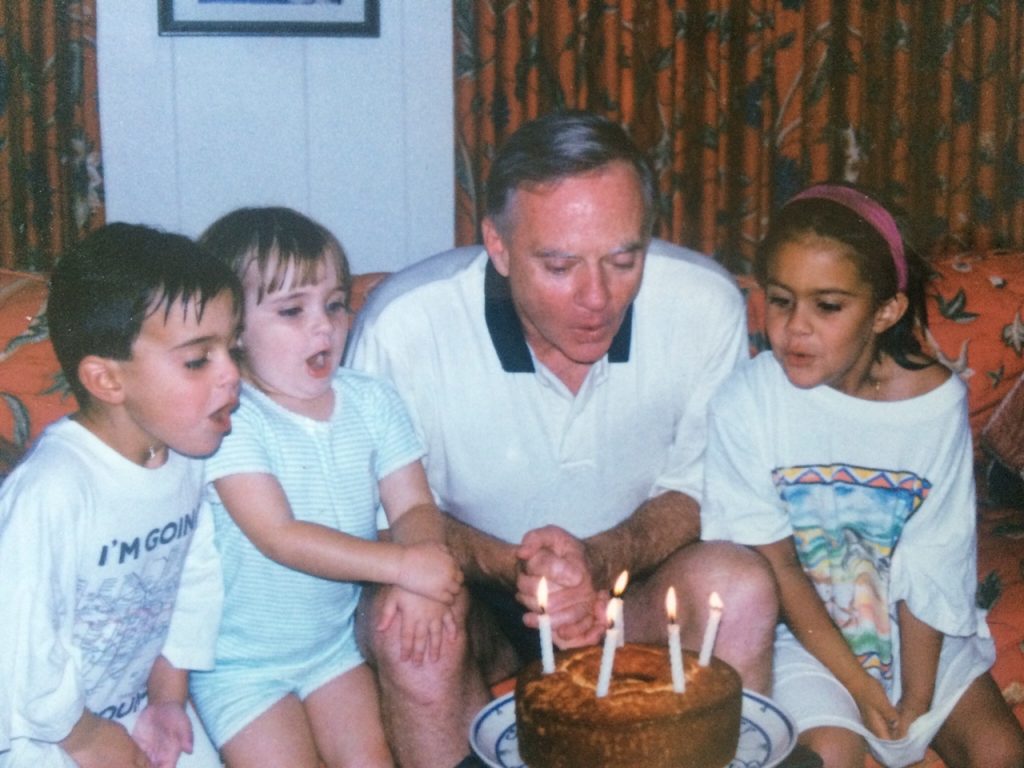 This has to be a photo from the mid 90s?  Talk about a throwback!
I hope you all have a wonderful weekend – I know I will!  Happy birthday, Pop Pop. Love you!!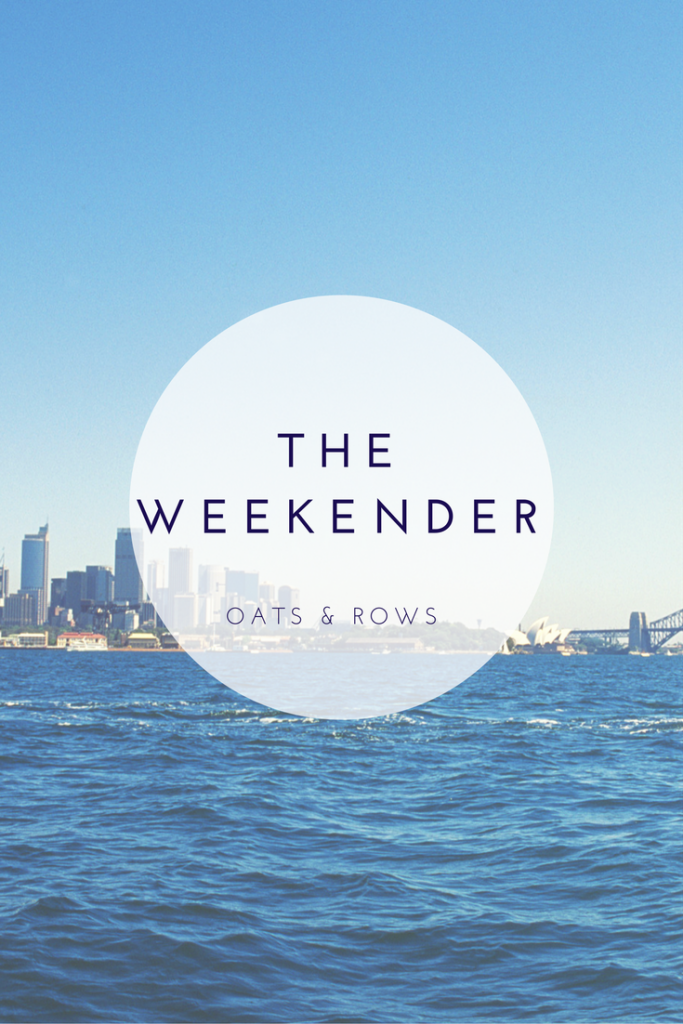 Fitness
Scultped Arm Workout via The Balanced Berry
6 Ways to Boost Post-Workout Recovery via Fitful Focus
Upper Body Burner via Fitnessista
30-Minute Cardio Barre Boxing Workout via Nourish Move Love
12-Minute Dumbbell Tabata Workout via Pumps & Iron
Health & Wellness
Digestive Issues & What to Do About Them via The Real Life RD
A Dietitian's Thoughts on the Keto Diet via Delicious Knowledge
Stop Feeling Embarrassed for Existing via Andie Mitchell
Just Because It's Invisible Doesn't Mean It Doesn't Exist via Erin's Inside Job
Food & Drink
Grilled Peach Burrata Salad via Nutmeg Nanny
Buffalo Cauliflower Salad with Tahini Ranch via The First Mess
Pineapple Cucumber Lime Spritzers via Making Thyme for Health
Sweet Potato Zoodle Bowls with Golden Turmeric Coconut Milk Sauce via Ambitious Kitchen
Roasted Strawberry Cottage Cheese Bowls via Eating Bird Food
The Ultimate No Bake Breakfast Cookie Bites via Cotter Crunch
Grain-Free Waffle Ice Cream Sandwiches via The Roasted Root
15-Minute Korean Beef Lettuce Wraps via Iowa Girl Eats
Blogging & Business
Honest Business Advice from Top 8 Charlotte Entrepreneurs via Charlotte Agenda
Time Tracking: Know What You're Doing via Being Boss
How to Automate All Things So You Can Freaking Live via Get Bullish
How to Take a Summer Vacation From Your Blog Without Losing Traffic via Yes and Yes
Miscellaneous
8 Things I Learned from Doing a 5-Week Spending Diet + Saving Spree via Yes and Yes
How to Make an Epic Cheeseboard with Trader Joe's Products via Shutterbean