Happy Tuesday!
I saw this survey on Tina's blog not too long ago, and I figured since I have some new readers here, I'd share a little bit more about myself.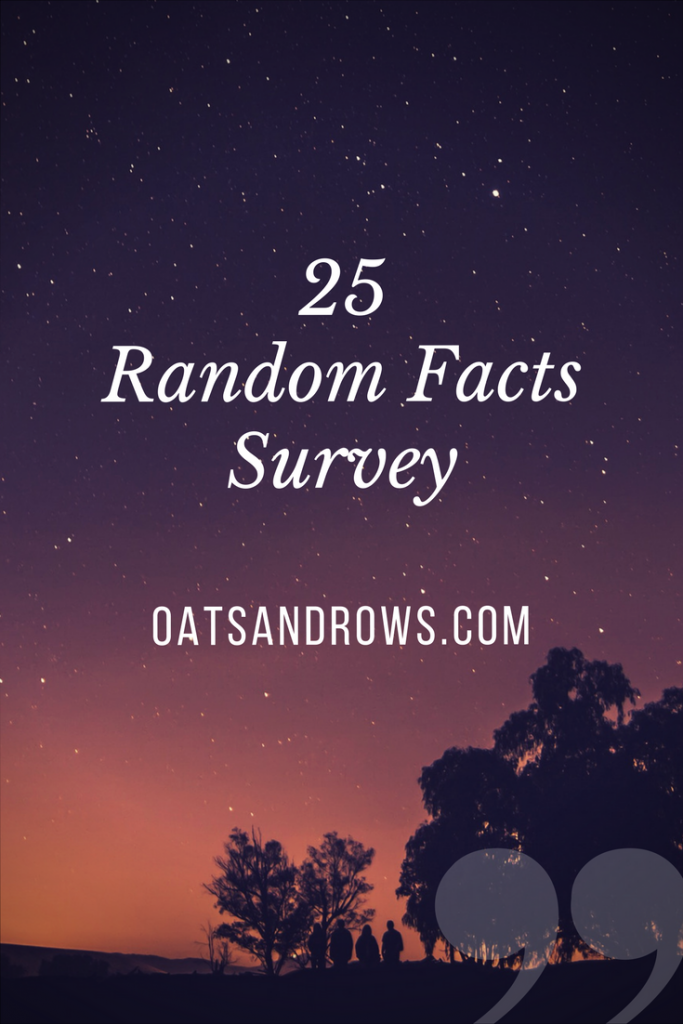 Do you make your bed? Most days!
The first car that was officially yours?  I guess the car I just bought!  My parents gave me two cars growing up (thanks Mom & Dad!), but I just traded in my Ford Escape to help cut the cost the my new car.  Having a car payment each month is not fun at all!
Three grocery items you don't run out of?  Bars, eggs, & nut butters!
When did you start doing your own laundry?  I think at some point in high school, maybe Junior year?
If you could, would you go back to high school again?  HELL YEAH.  In a heartbeat!  I loved high school.  My best and closest friends to this day are the ones I met in high school.
Can you parallel park in under 3 moves? Yep!  Growing up in MD and just outside of DC, I got my fair share of parallel parking practice.
A job you had which people would be shocked to know about?  Hmmm, I don't think I really ever had a job that "shocked" people.  I worked at Abercrombie Kids in high school and that was interesting..ha!
Do you think aliens are real?  I definitely think that there is other life out there.
Can you drive a stick shift?  Nope!
Guilty TV pleasure?  This is tough because I don't have cable!  My favorite shows to watch over and over on Netflix are New Girl, Breaking Bad, and 30 Rock.  When new seasons are released on Netflix for Scandal, How to Get Away with Murder, Pretty Little Liars, and Orange is the New Black, I watch them ASAP!
Would you rather be too hot or too cold?  Too cold.  You can always put on layers!
If the world ends do you want to be one of the survivors?  Probably not.
Sweet or salty?  I used to be sweet 100%, and I still think I prefer sweet, but I do appreciate salty more than I used to.
Do you enjoy soaking in a nice bath?  Yes!  Not for long though, I get bored haha.
Do you consider yourself strong?  Yes.
Something people do, physically, that drives you crazy?  OMG.  Gum smacking/chewing with their mouth opened.  My blood BOILS when people smack their gum.  I actually lose my mind.  Even if someone is chewing their food 90% with their mouth shut, but if they make noise with their food as they open their mouth to take another bite, it drives me nuts.
Something you do, physically, that you are sure drives people insane?  Let me ask my roommate!  Just kidding, but hmmmm.  I play with my hair a lot if it's down and my mom hates it.
Do you have any birth marks?  Yes – one big one behind my left knee (my grandpa has the same one!) and a couple smaller ones on my legs.
Favorite childhood game?  Growing up, my brother and our neighbors would play Gravel, capture the flag, and tag.  I miss those days!
Do you talk to yourself?  I talk to myself when I am working, especially if I am doing payroll or some other report.  Otherwise, no.  I talk to Winston constantly!
Do you like doing jigsaw puzzles?  Nope.
Would you go on a reality show?  It seems fun for 2 seconds, but the thought of having clips of you all over the internet/YouTube forever and having ZERO privacy on the show and after…it doesn't sound appealing at all.
Tea or coffee?  I drink both every day!  But I always start my day with coffee and use tea as a pick-me-up in the afternoon.
First thing you remember wanting to be when you grew up?  In pre-school, I wanted to be the manager of a McDonald's because I wanted to eat unlimited happy meals and wear the headset.  HAHA!
No matter how much money you have or don't have, what are you an absolute snob about?  I wouldn't say I am a snob about any sort of product or something, but I do love GOOD coffee, nice/clean skincare products, and workout clothes.
Your turn!  Feel free to answer these questions in the comments.  I'd love to read your answers!
If you could, would you go back to high school again?
Do you talk to yourself?
Favorite childhood game?
No matter how much money you have or don't have, what are you an absolute snob about?