Oh happy day, it's finally Friday!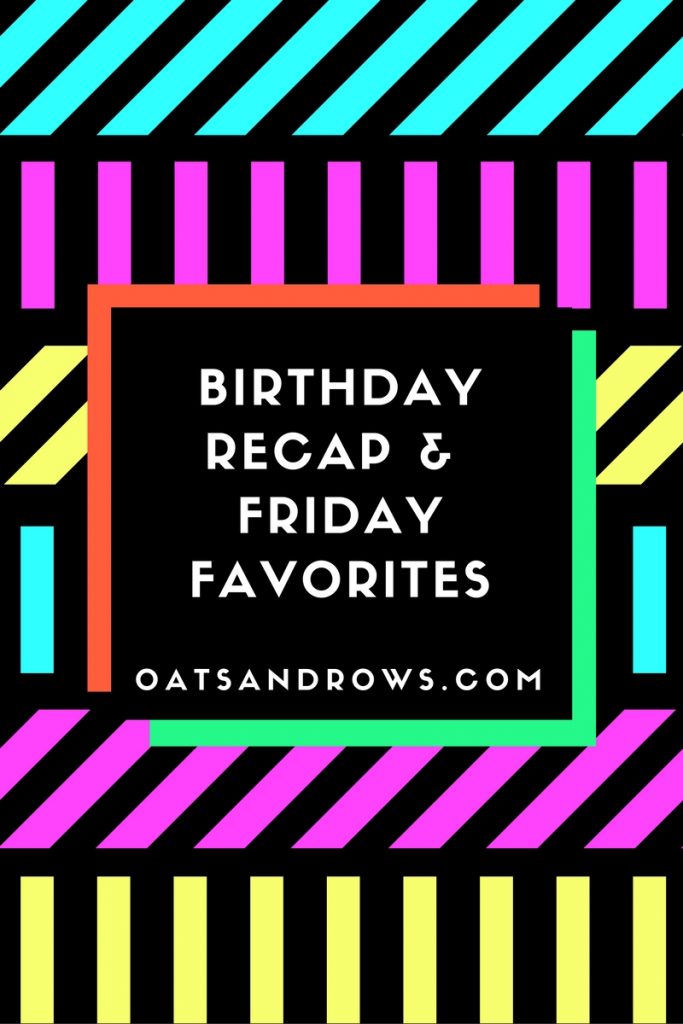 What's on the agenda for the weekend?  All of my plans are tentative, but I hope to get in a few workouts, a dinner and night out, and some down time to work on the blog and my mess of an apartment!
My birthday was on Wednesday, so this week was extra special with lots of time with friends and lots of treats.  Considering all of my favorites for this week revolve around the excitement from my  birthday, I figured I'd share the highlights.  Favorite links from this week will be listed at the bottom too, so enjoy!
Family Dinner
Each week, a group of my close friends have dinner at my friend Melissa's house.  We all bring something to contribute to the dinner and it's nice to have this time to slow down and catch up before the craziness of everyone's schedule takes over.  We each brought our own kabobs and made sides.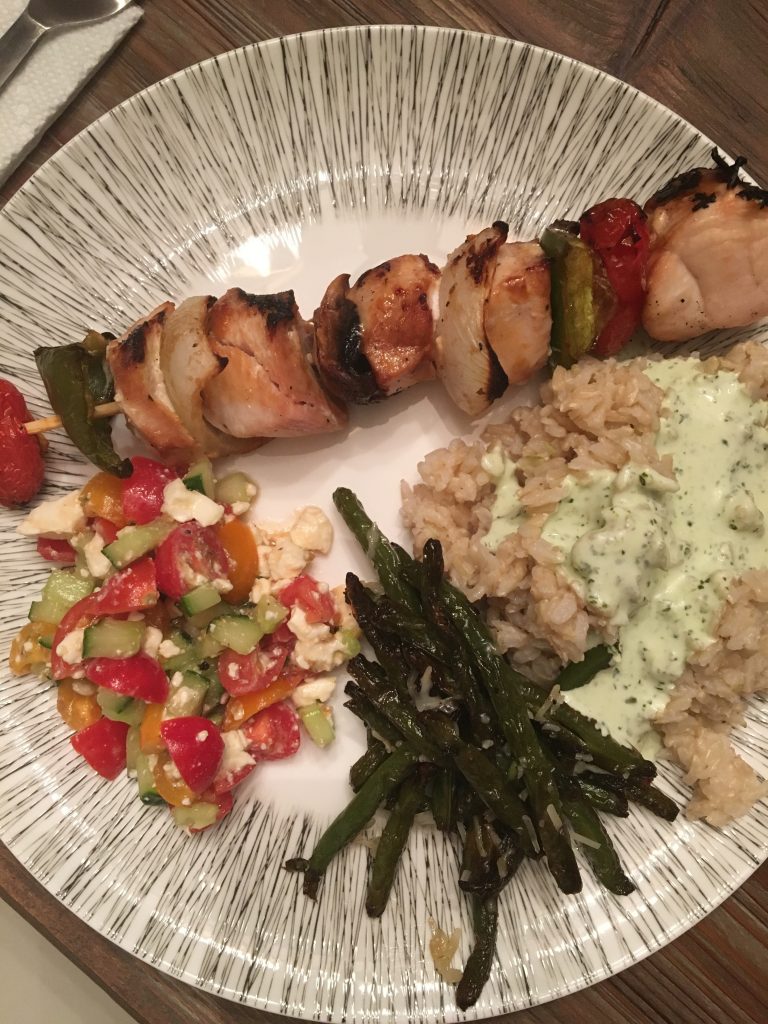 They also surprised me with some cupcakes to kick off the birthday week.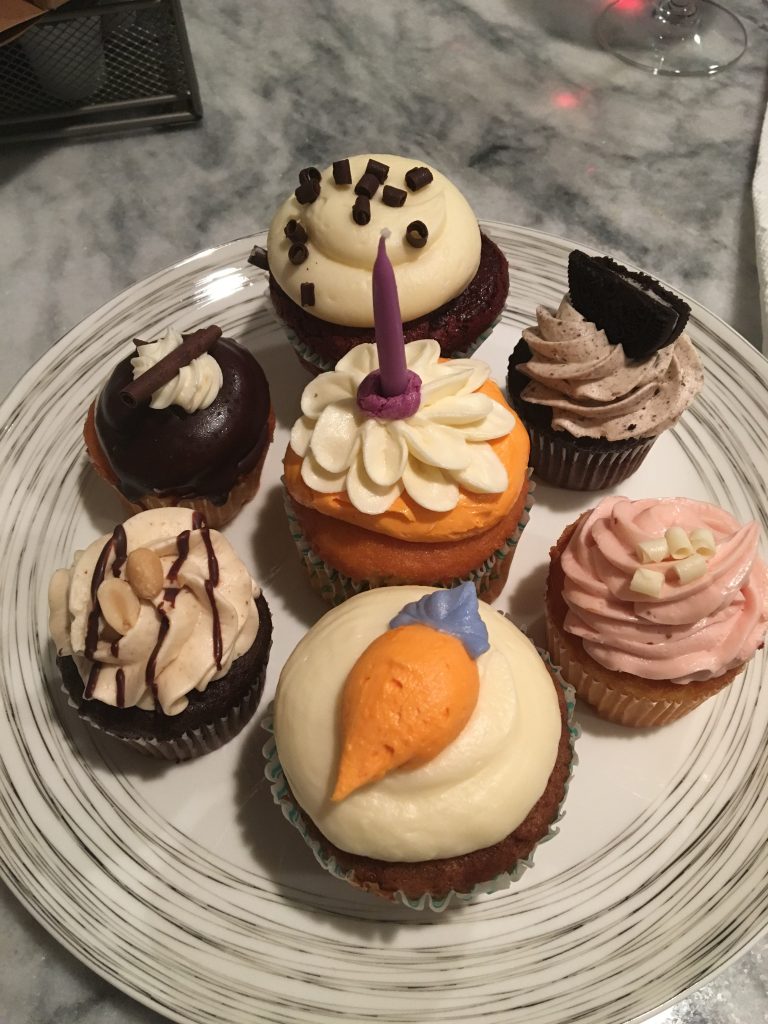 We take a photo after each dinner with the dogs and it always leaves us laughing until it hurts.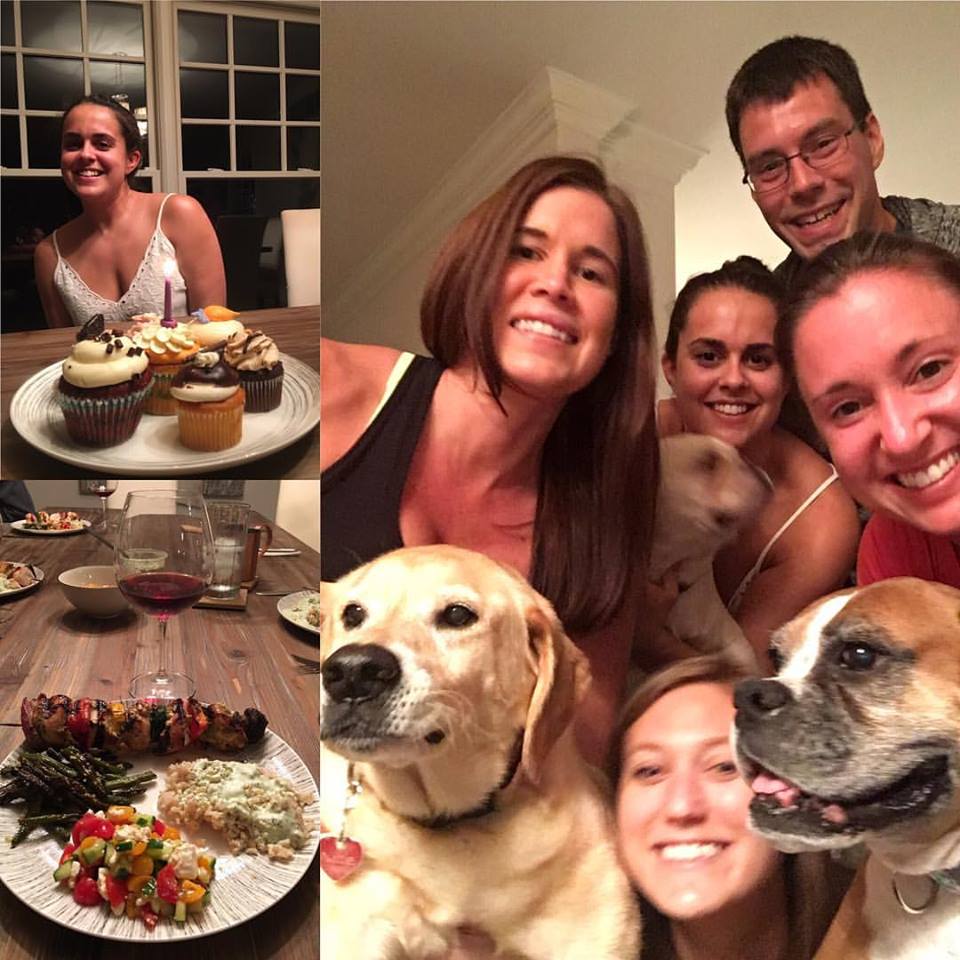 Surprises from clients
I've mentioned this a few times, but I teach a cardio/strength class to a small group at a local church on Tuesday/Thursday mornings.  I've been teaching them for over a year and a half so they have become family.  I was shocked when I arrived to class on Tuesday with them all singing and with cards and a cupcake.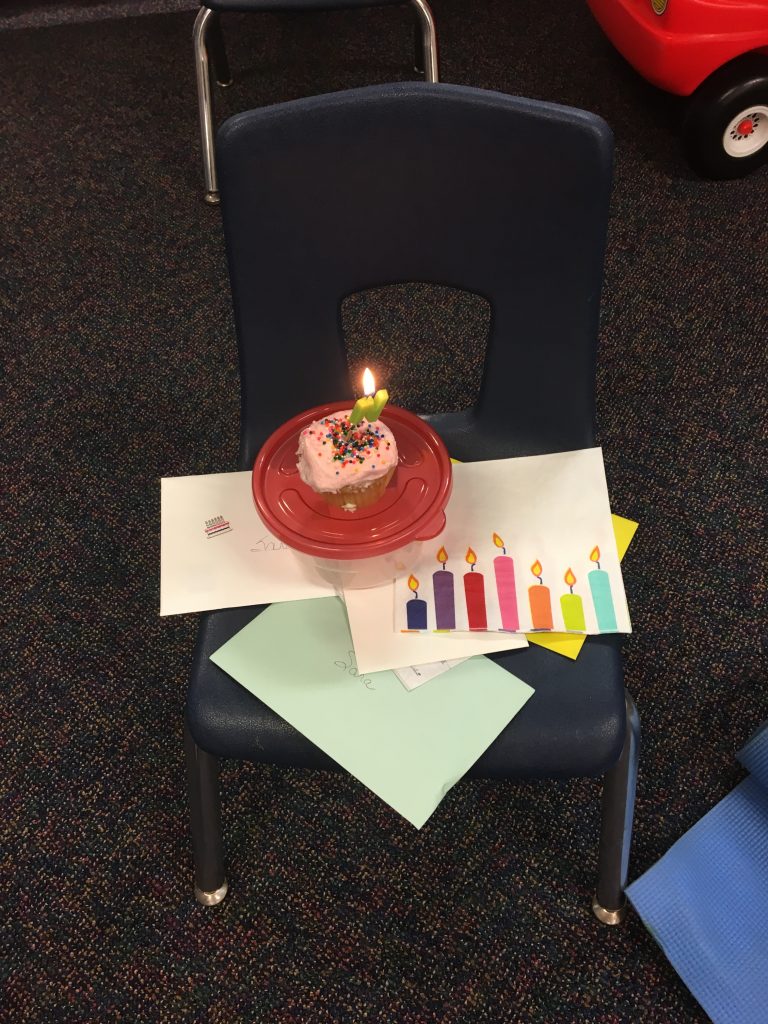 To say I was overwhelmed with happiness is an understatement.  Winston also loved helping me blow out the candle!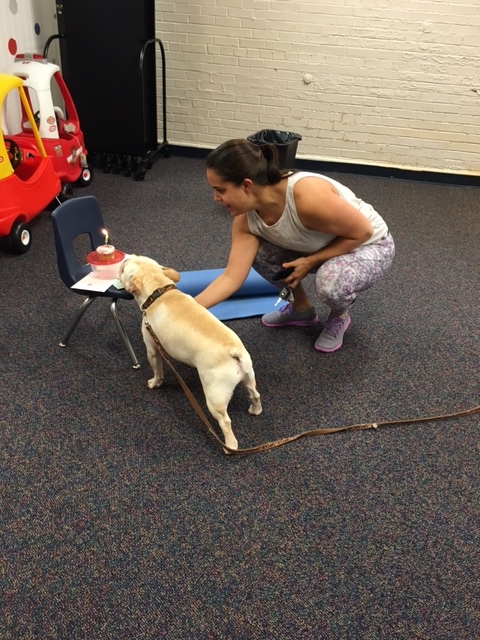 Lots of sweets..
For those that know me, I am obsessed with donuts.  I just love them.  My co-workers and friends know my dessert of choice (next to brownies) and I immediately dove into the gems from Duck Donuts.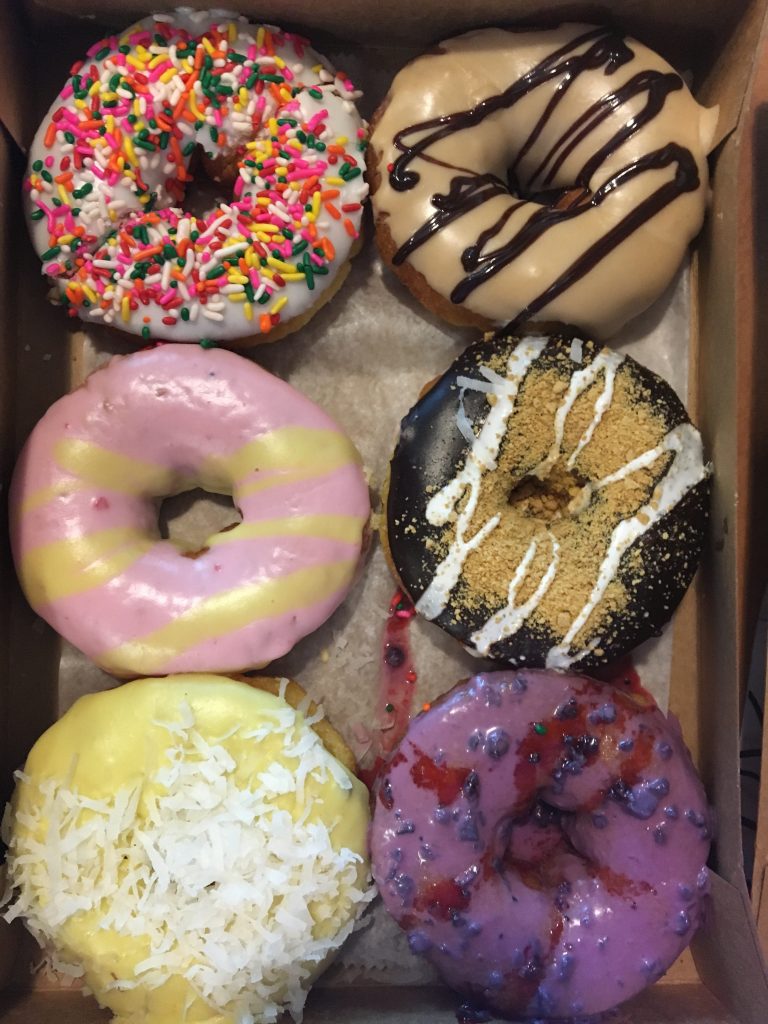 Mani/pedi + Dinner at Soul
Thanks to a pedicure gift card from a client, I took advantage of the afternoon off to make time to get a pedicure along with a manicure.  A glass of wine sure did the trick after an early shift at work.
After, I met some girlfriends for dinner at Soul Gastrolounge in Plaza Midwood.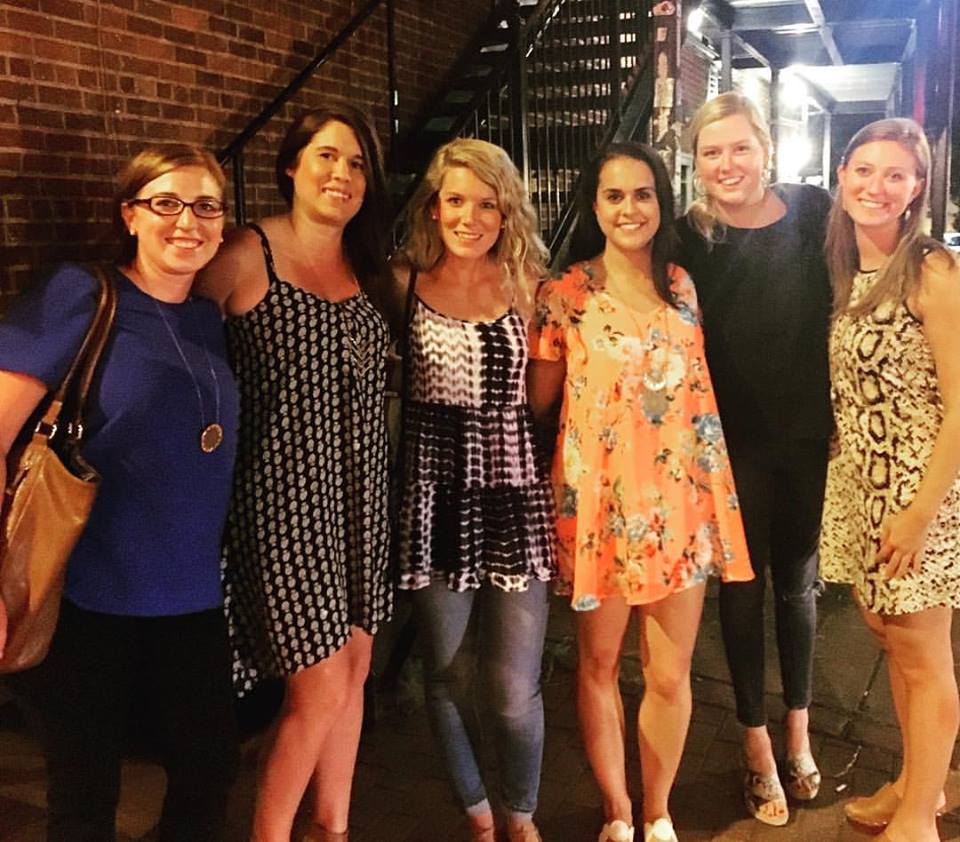 We all order a couple dishes to share, but my favorite dish (of all time) are these pork belly tacos.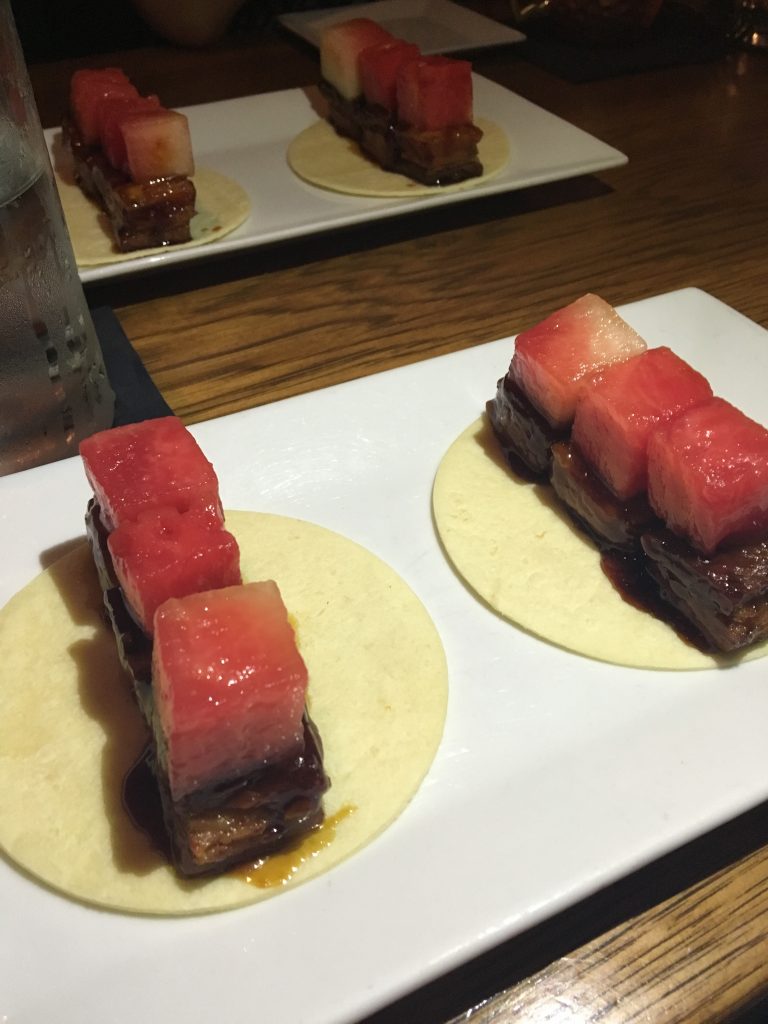 This birthday was one for the books and I am so thankful to have such wonderful people in my life, those in Charlotte and those far away.  I can't wait to see what this year holds!
Link Love
Food and Drink
Crockpot Chicken, Artichoke, and Kale Soup via The Roasted Root
Dairy-free Blueberry Buttermilk Pancakes via Peanut Butter Runner
Summer Tomato and Shrimp Risotto via Broma Bakery
Low-Carb Breakfast Sandwich via Trainer Paige
Healthy No-Bake Millionaire's Bars via Fit Mitten Kitchen
Potato Chip Crusted Chicken Breasts via Foodie Crush
Fig, Goat Cheese, and Pistachio Stuffed Chicken Breasts via Iowa Girl Eats
8 Healthy Salad Dressings via Back to Her Roots
Blogging
Entry Level SEO Tips That Won't Overwhelm You via Yes and Yes
Best Podcasts for Bloggers via It Starts With Coffee
Fitness and Wellness
What I am REALLY Thinking When Teaching a Group Fitness Class via Pumps & Iron
A Charlotte Guide to Brewery Fitness Classes via Charlotte Agenda
Why Body Positivity Isn't The Answer to Body Shaming via Greatist
7 Ways to Organize Your Life and Be More Productive via The Blissful Balance
A Rant About Fat-Shaming via CSP Fitness
Meeting Food Freedom: A Love Story via Hummusapien
Your turn-
What is one thing you are loving this week?
Donuts or cupcakes?
What is your favorite restaurant?