If you follow me on Facebook or Instagram, you probably know by now that I was in Colorado this past weekend for Blend!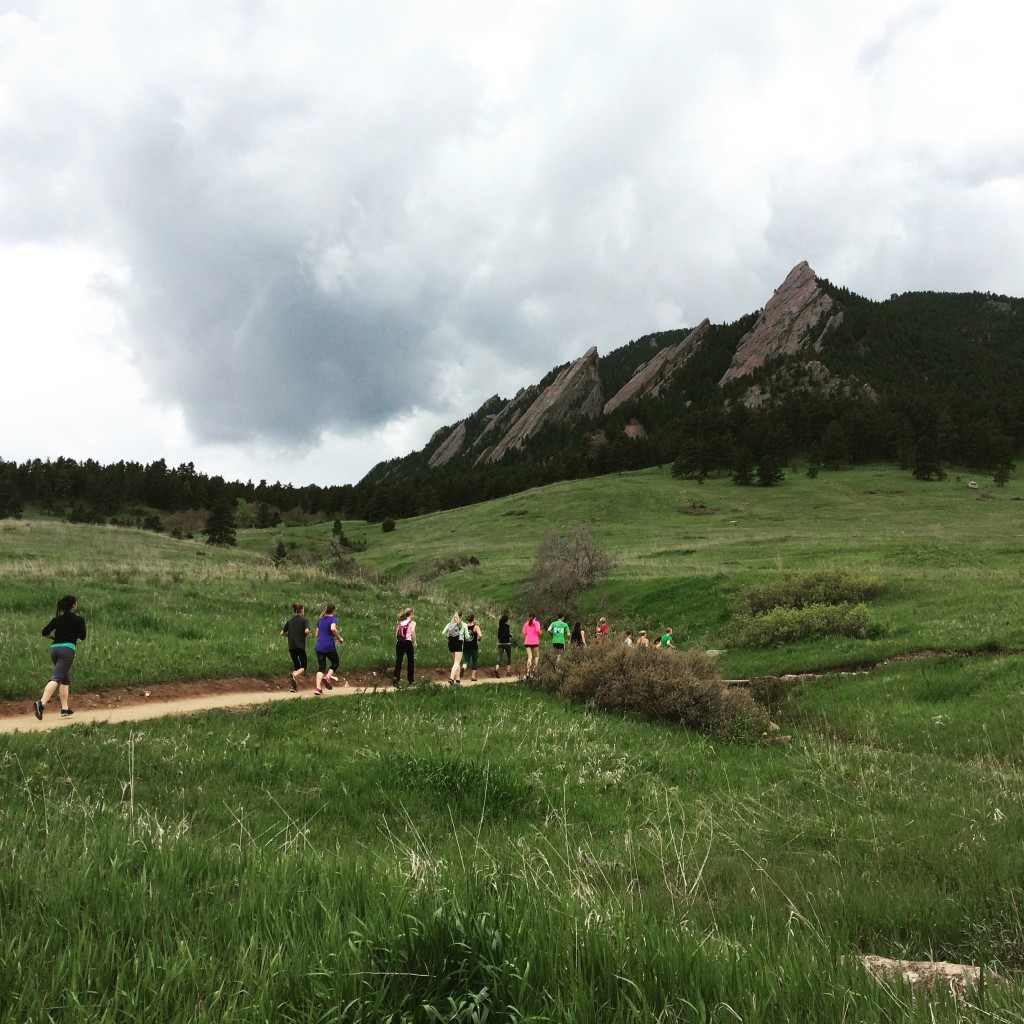 Blend is a retreat for bloggers and non-bloggers to build relationships with each other and some awesome companies while enjoying each other's company, great food, and fitness.  Lindsay best described it to me as the 3 Fs:  Fitness, Food, and Fellowship.  My friend, Meig, and I have had this trip planned since before Christmas, so when Thursday rolled around, we were more than pumped to be heading to Boulder!  Below is the recap of the weekend, but brace yourself.  This is about to be the longest post you'll ever read.
Thursday
Meig and I arrived in Denver around 9am.  We scheduled early flights so we could explore Denver a little bit before heading to Boulder for the retreat.  Our friend from college, Mary, was also flying into Denver for the retreat, and she happened to get in the same time as us.  Perfect timing!
Once we got the rental car, the first thing we all focused on was FOOD.  A couple people recommended Snooze, so we decided to give it a try.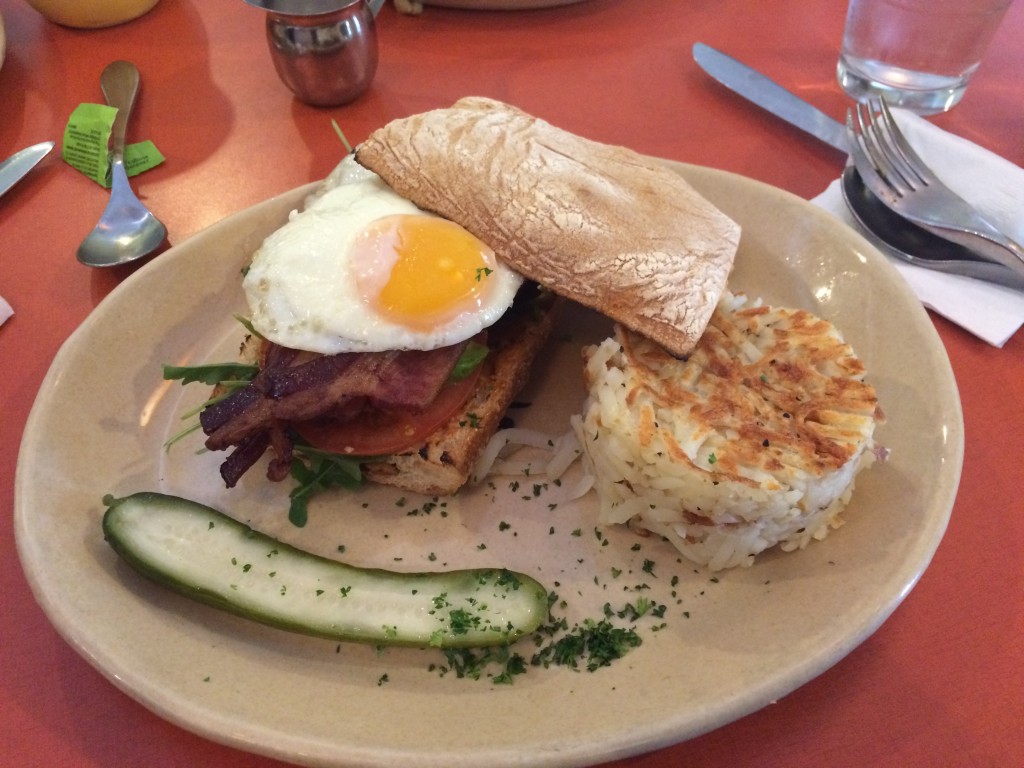 I went for the egg, avocado, tomato, and bacon on ciabatta which did NOT disappoint.  What was even better was that our server brought us all a pancake to share on the house.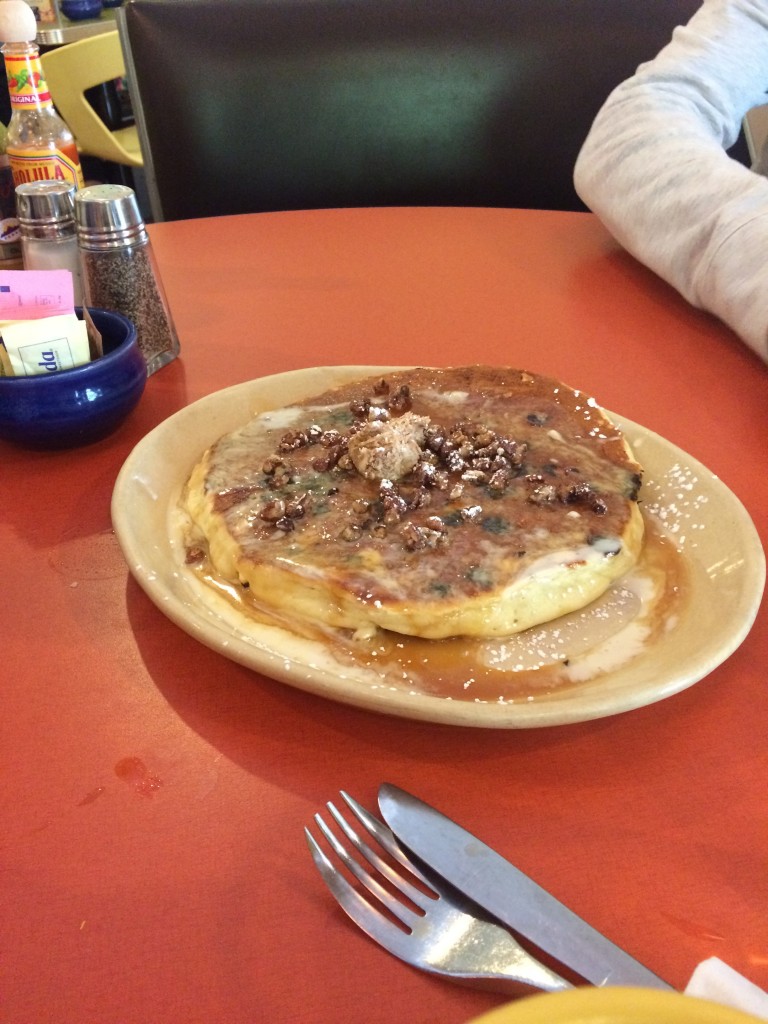 Cinnamon roll pancake.  I die.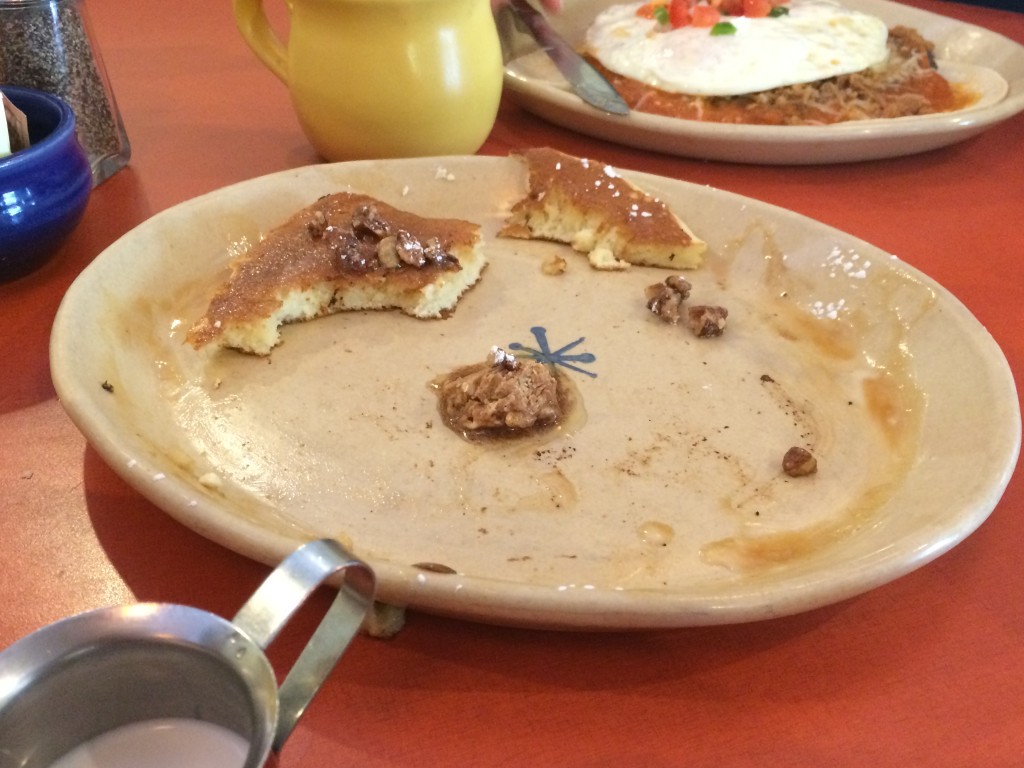 The aftermath.
After breakfast, we headed over to Red Rocks Amphitheater to explore!  I had been to Red Rocks before to see a show, but this was Meig and Mary's first time.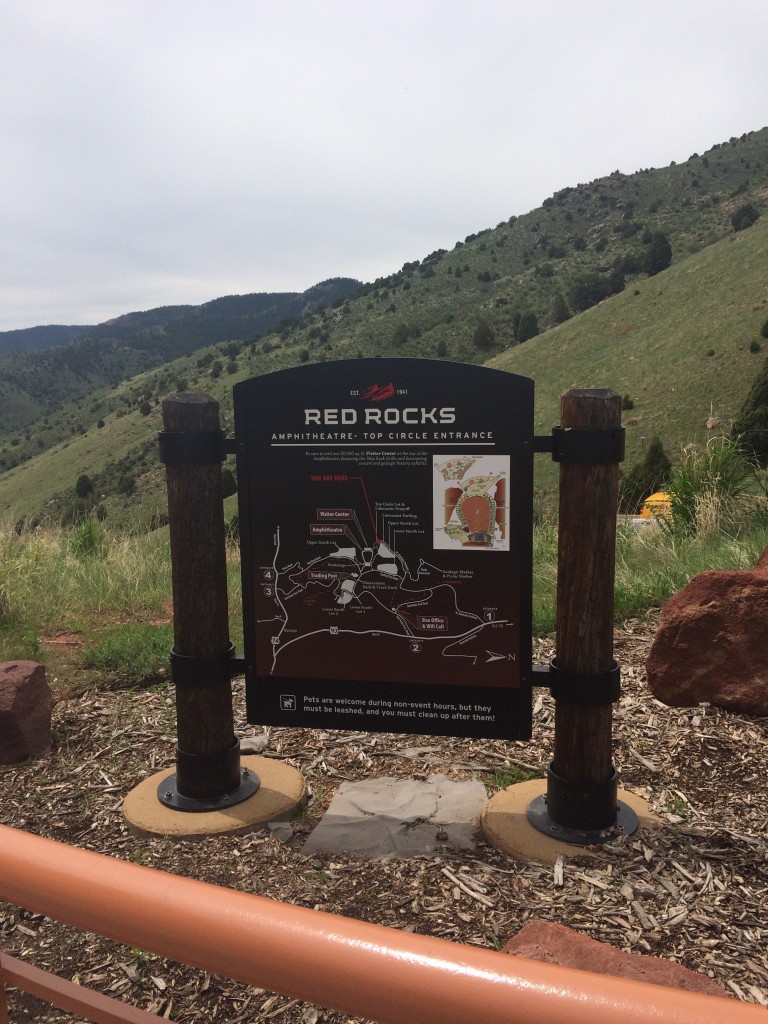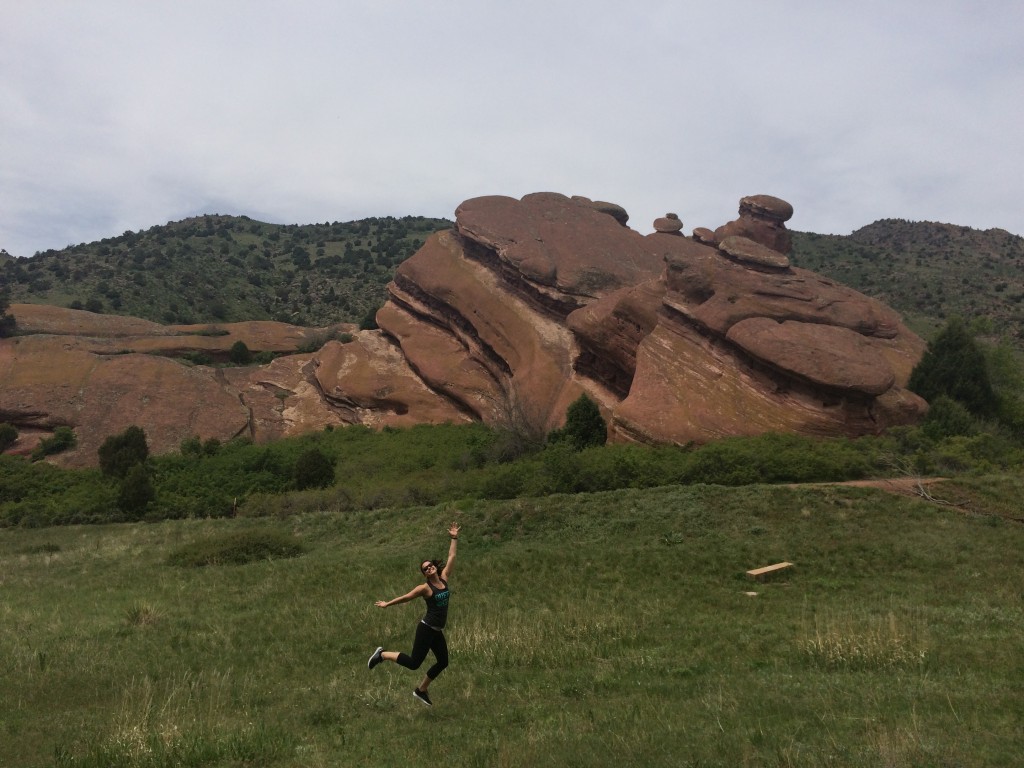 We ran into this little cutie on our hike.  It made me miss Winston so much!
I am obsessed with Red Rocks.  I highly recommend seeing a concert there!
After Red Rocks, we ventured to downtown Denver to check out 16th Street Mall.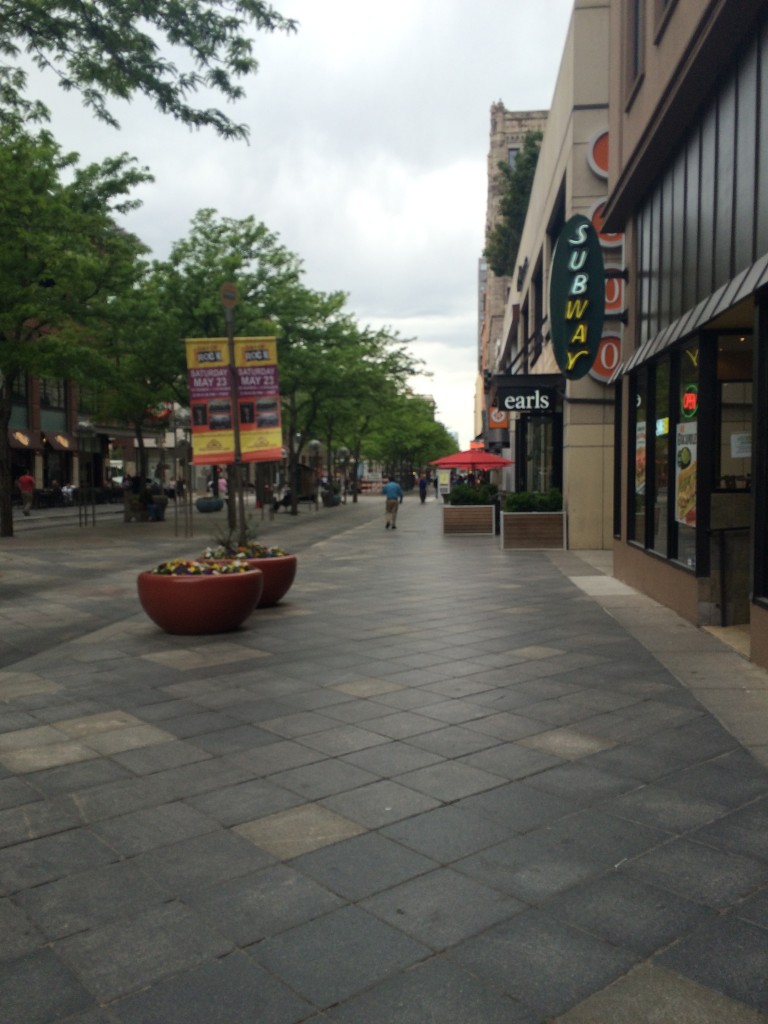 We stopped at the Protein Bar for a little post-hike fuel.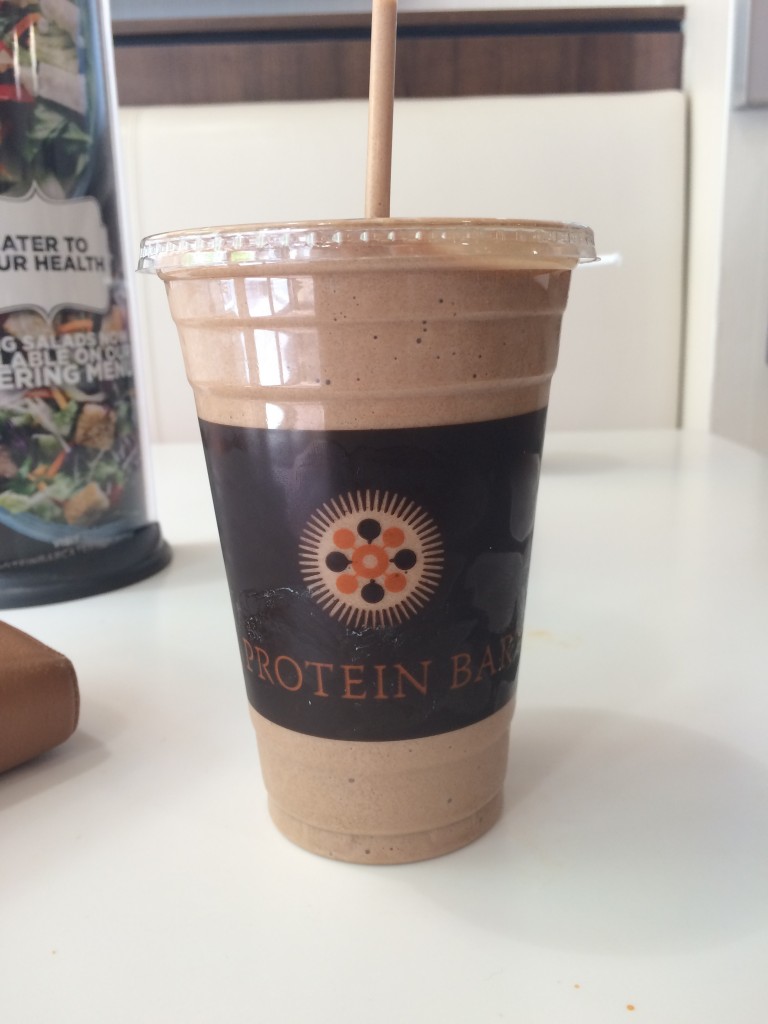 At this point, we were starting to get a little sleepy, so we checked into our hotel and rested for an hour or two.  We then headed to Highland Tap & Burger for dinner.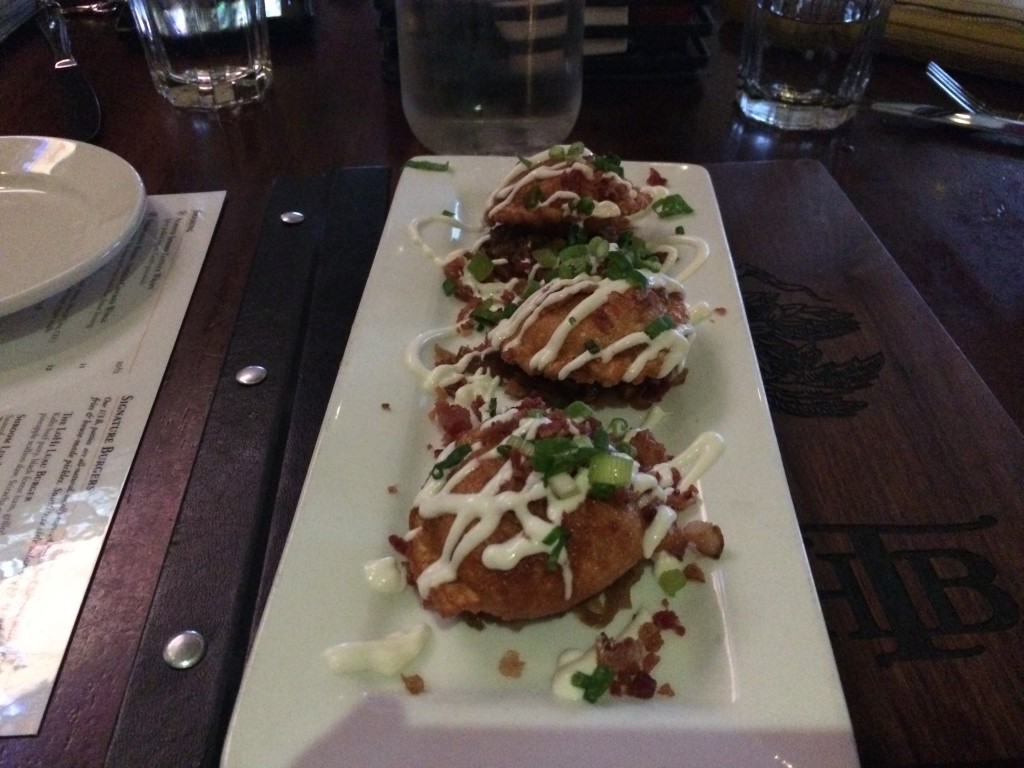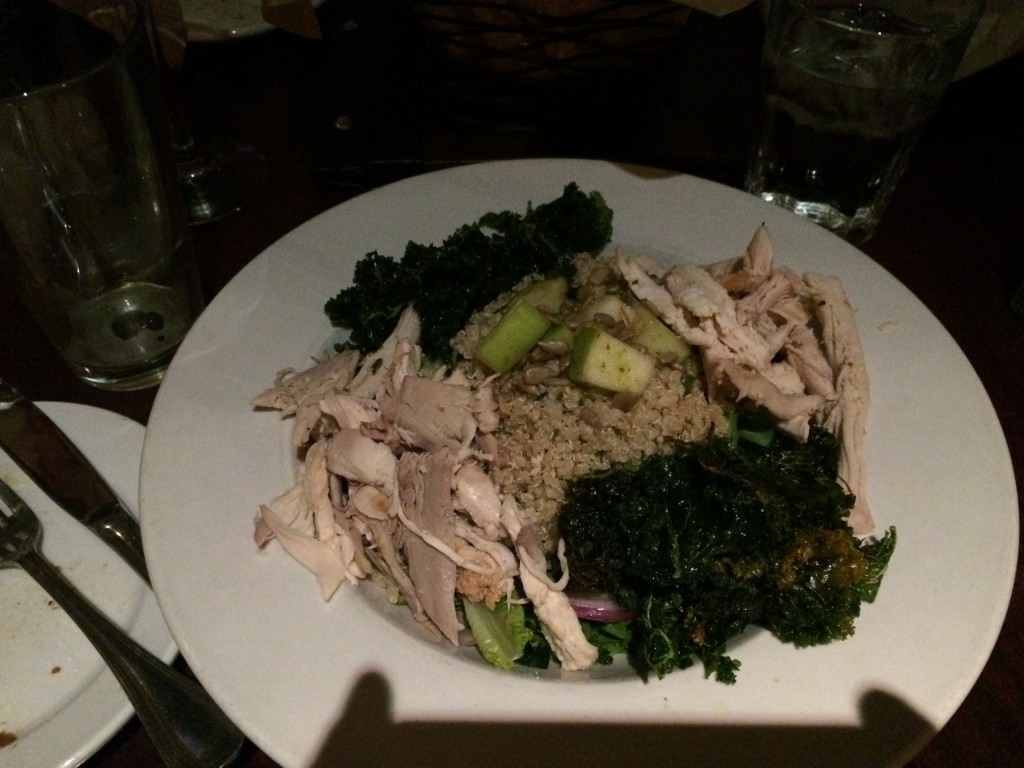 This restaurant had great food and beer and seemed to be in a cool part of Denver, so it was no surprise that the restaurant was PACKED.  I definitely recommend this place to anyone looking for a place to go in Denver!
Friday
On Friday, we dropped the rental car back off at the airport and hitched a ride to Boulder with Ericka!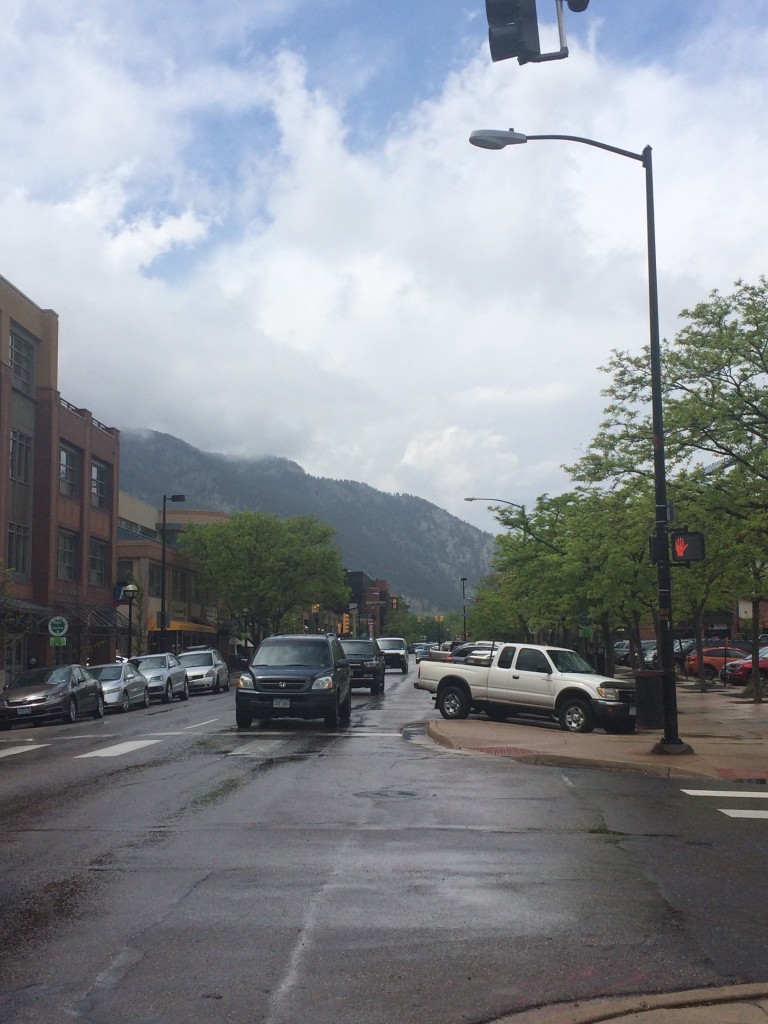 By the time we got to Boulder, we all were starving so we grabbed some lunch at The Kitchen, a farm-to-table bistro on Pearl Street.  Meig and I got the lamb burger (SO GOOD).  The food was delicious but a little on the pricier side for lunch.  Definitely a good spot for a dinner or special occasion.
After, it still wasn't quite yet time to head to Blend, so we all stopped at a local coffee shop to get some work done.  Before I knew it, it was time to head to Chautauqua Park, where the retreat was being held.
When we arrived at Registration, we were greeted by Lindsay, Janeetha, and Lauren where we checked in and received a backpack full of goodies, tote bag, and yoga mat.  We then were able to check out some of the companies sponsoring the retreat like 34 Degrees, Bhakti Chai, General Mills, Quest Nutrition, Wellcoin, and Arctic Zero!
General Mills had a trail mix bar where you were able to create your own trail mix.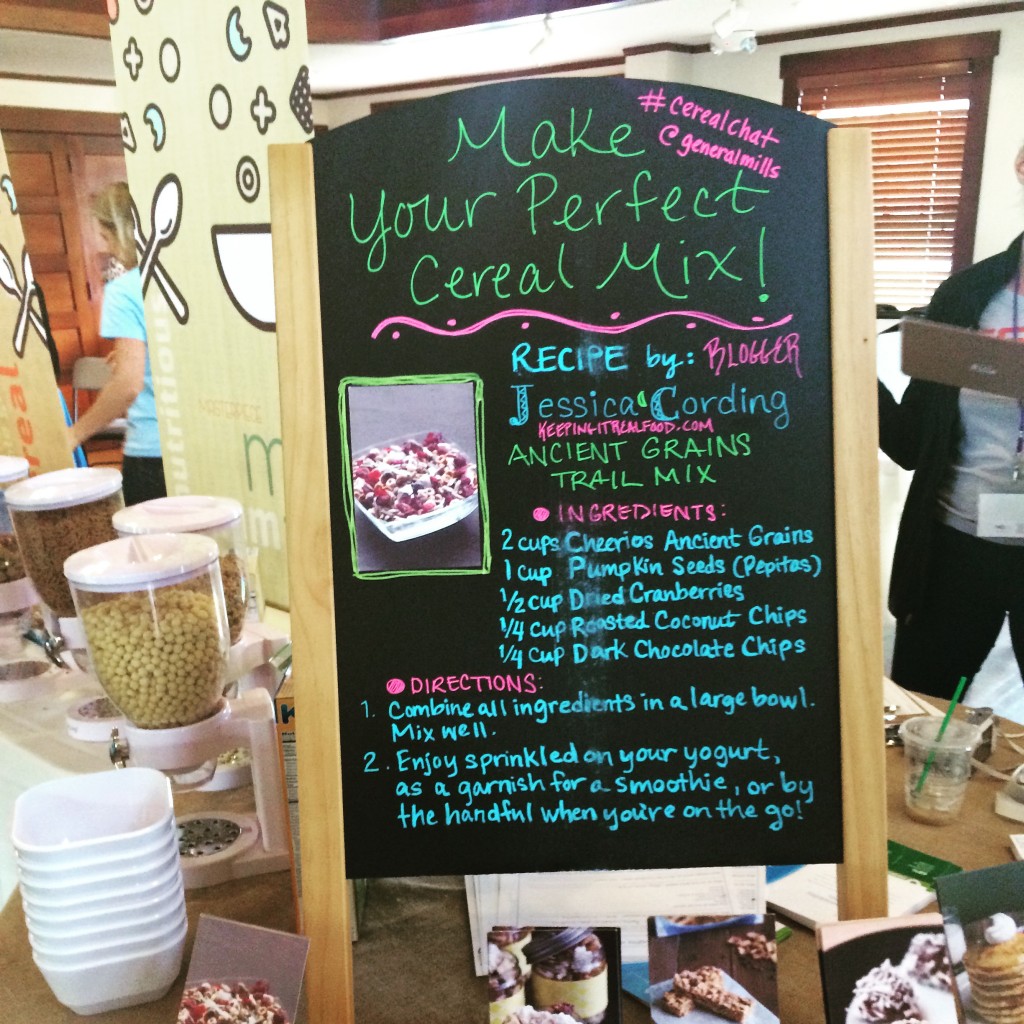 My creation turned out to be DELICIOUS!
I also was able to meet Tina which was pretty cool!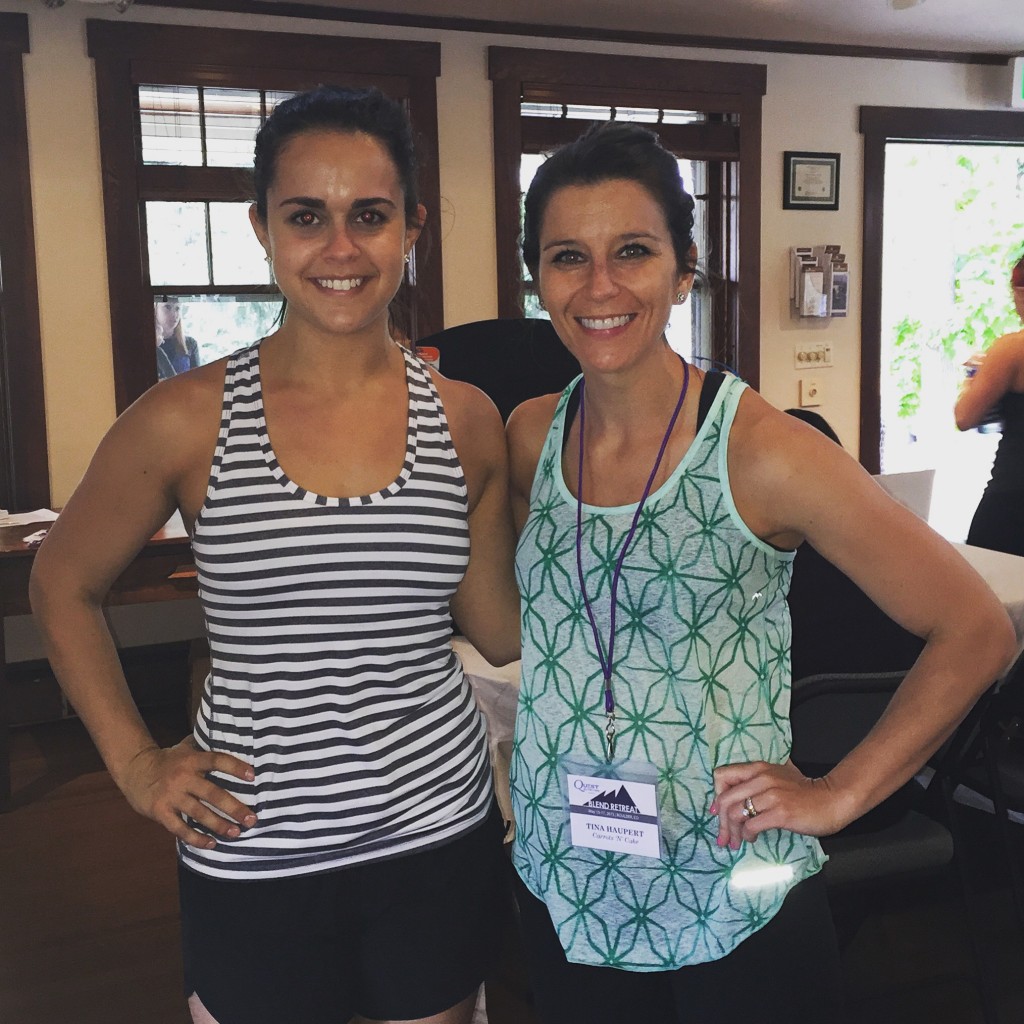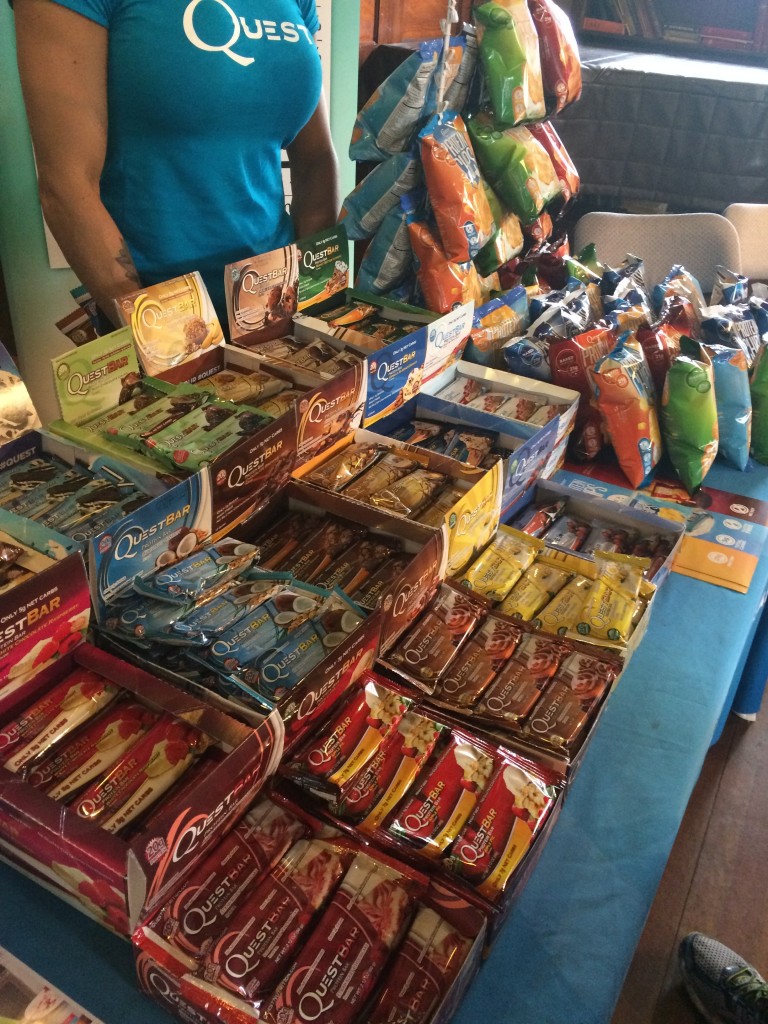 After mingling with everyone and checking out some of the sponsor's tables, it was time for the trail run!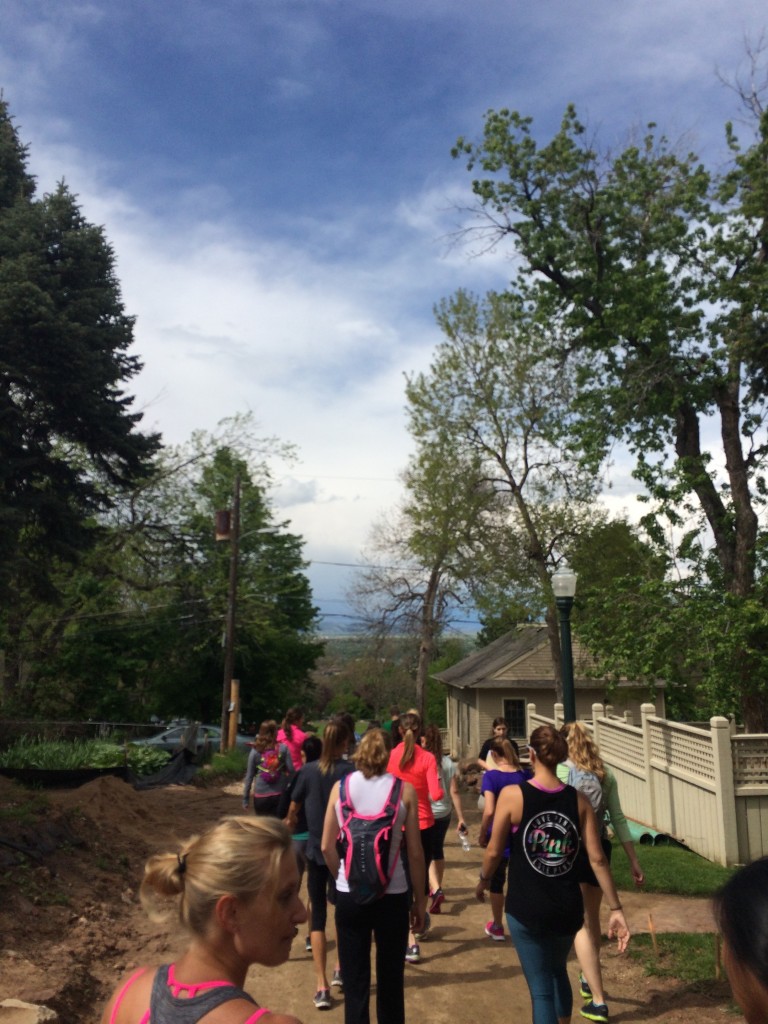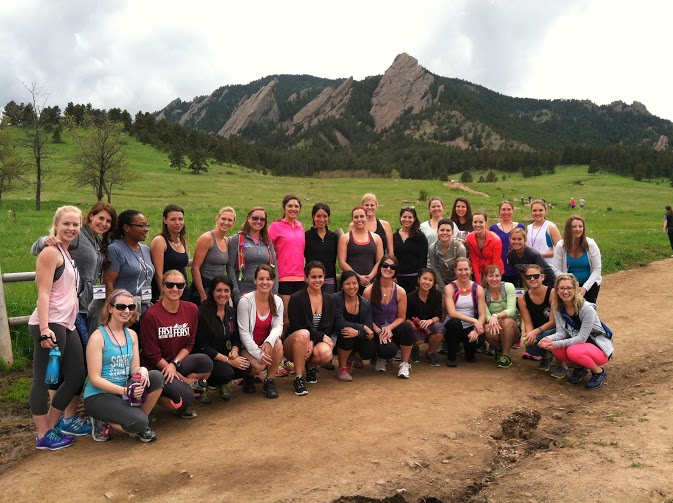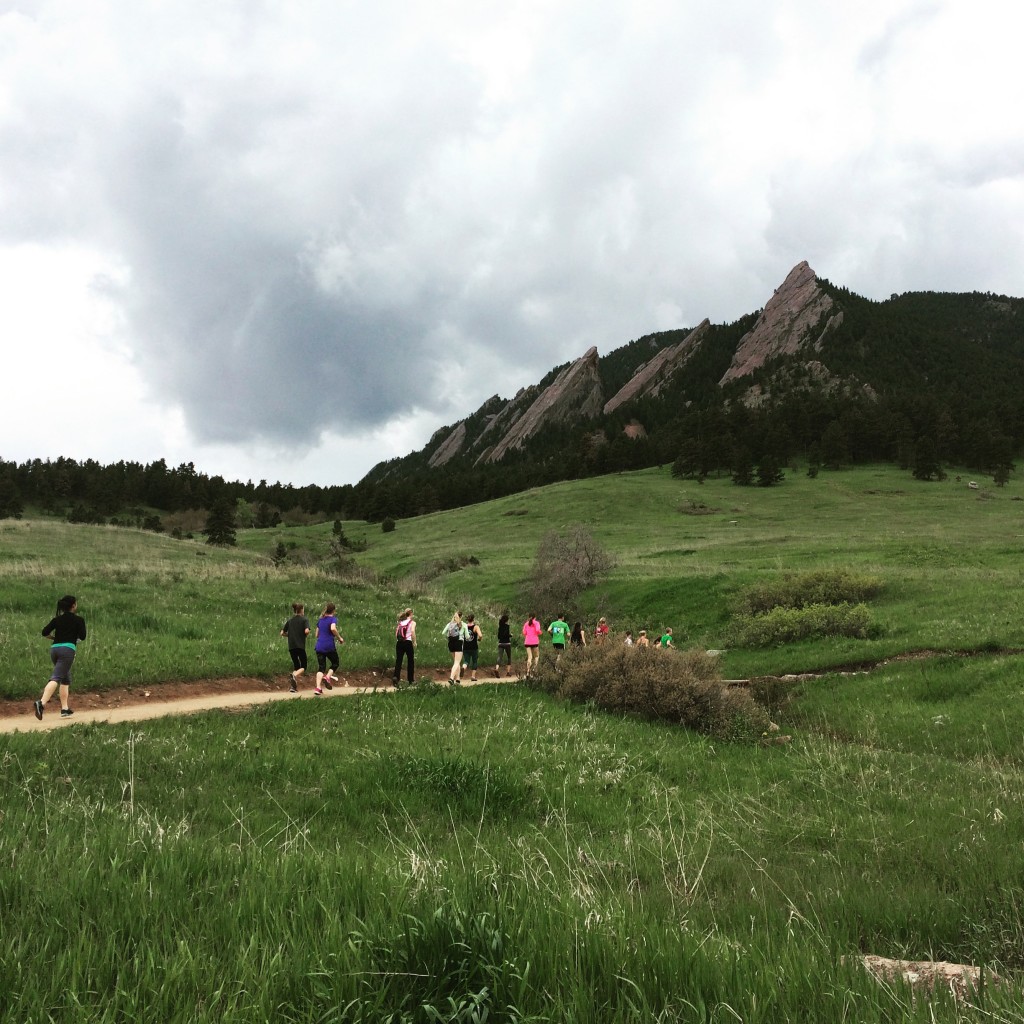 Thanks Heidi for the photo!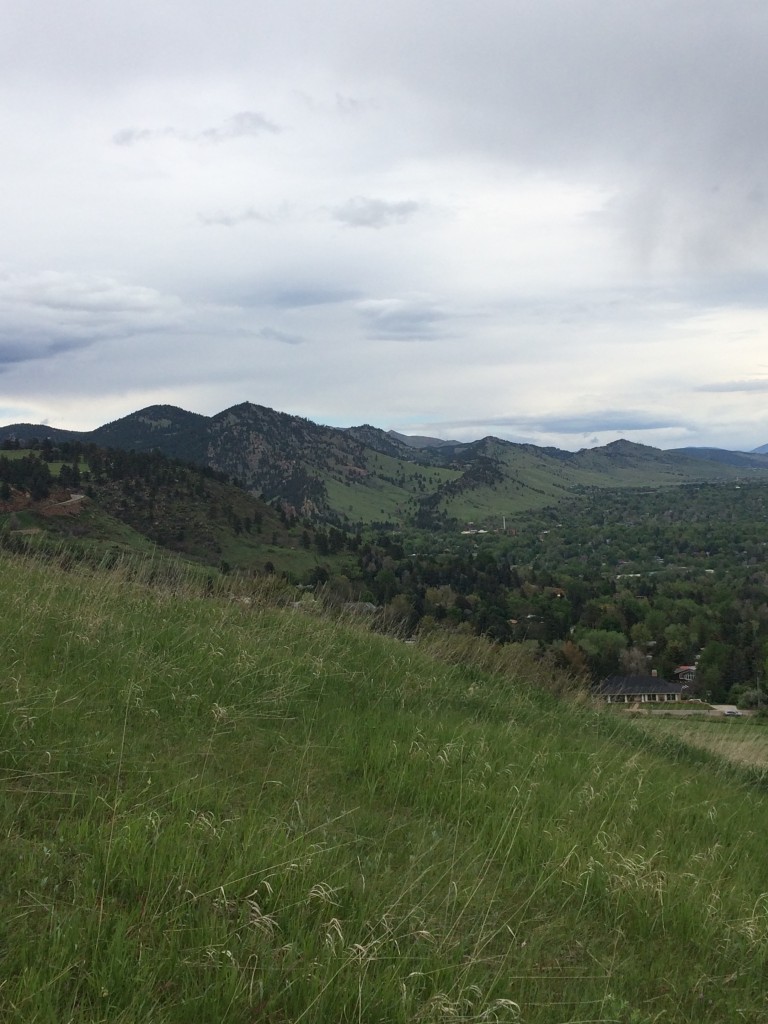 About half the group ran, and the other half walked.  I planned on walking just because I have not been running lately and the elevation was really getting to me.  Once we got back, we checked into our cabins and got ready for the Cocktail Hour/dinner.
The dinner was sooo good- it included drinks from Wanu, appetizers from 34 degrees, salmon from SizzleFish, and ice cream dessert bar from Arctic Zero.
Saturday
The morning started with a kickass Boot Camp led by Kindal and sponsored by Gnarly Nutrition.  Nothing like some traveling burpees uphill to wake you up!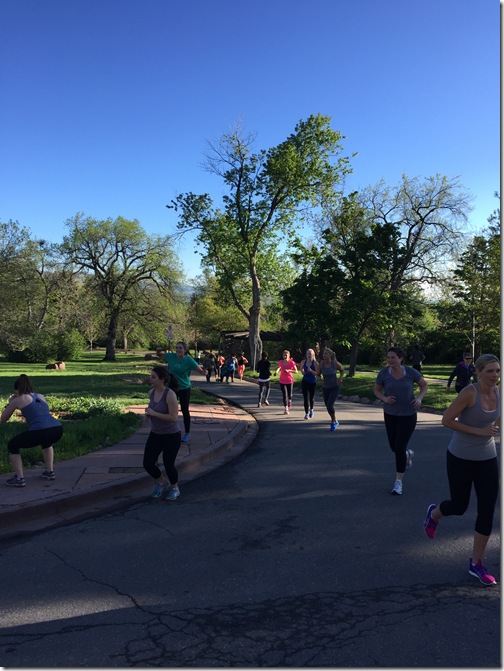 source..thanks Lindsay!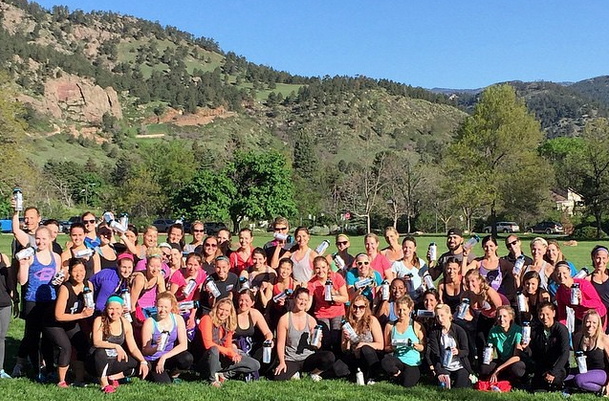 source ..thanks Ericka!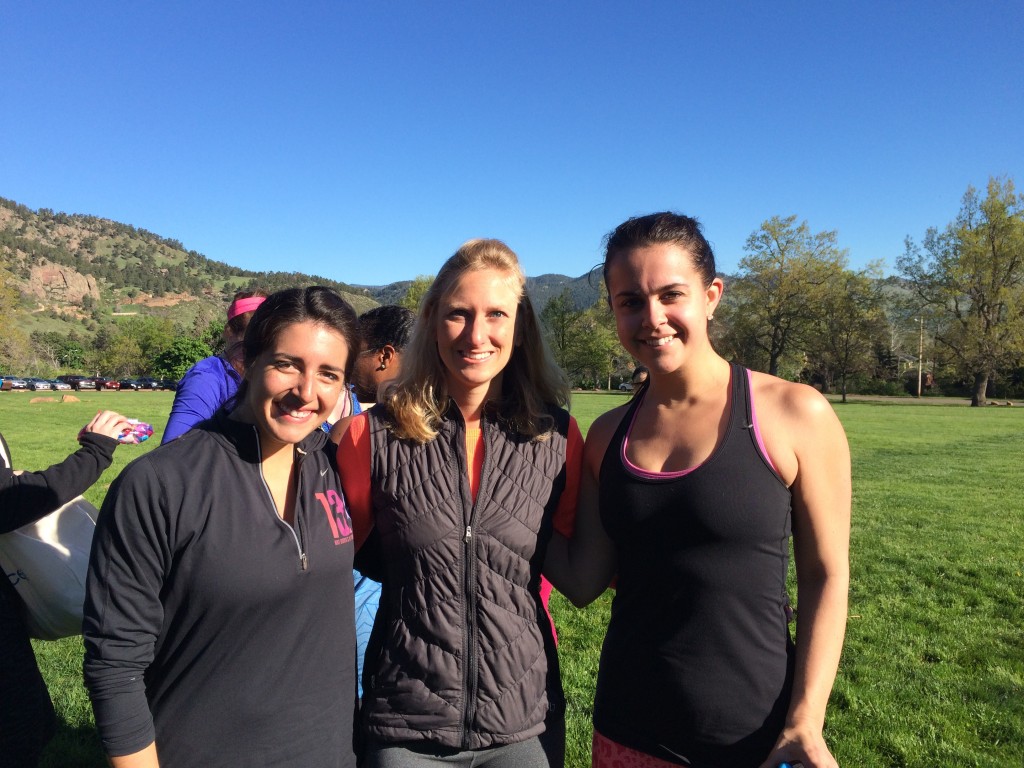 After Boot Camp was breakfast, which I think was my favorite meal of the weekend!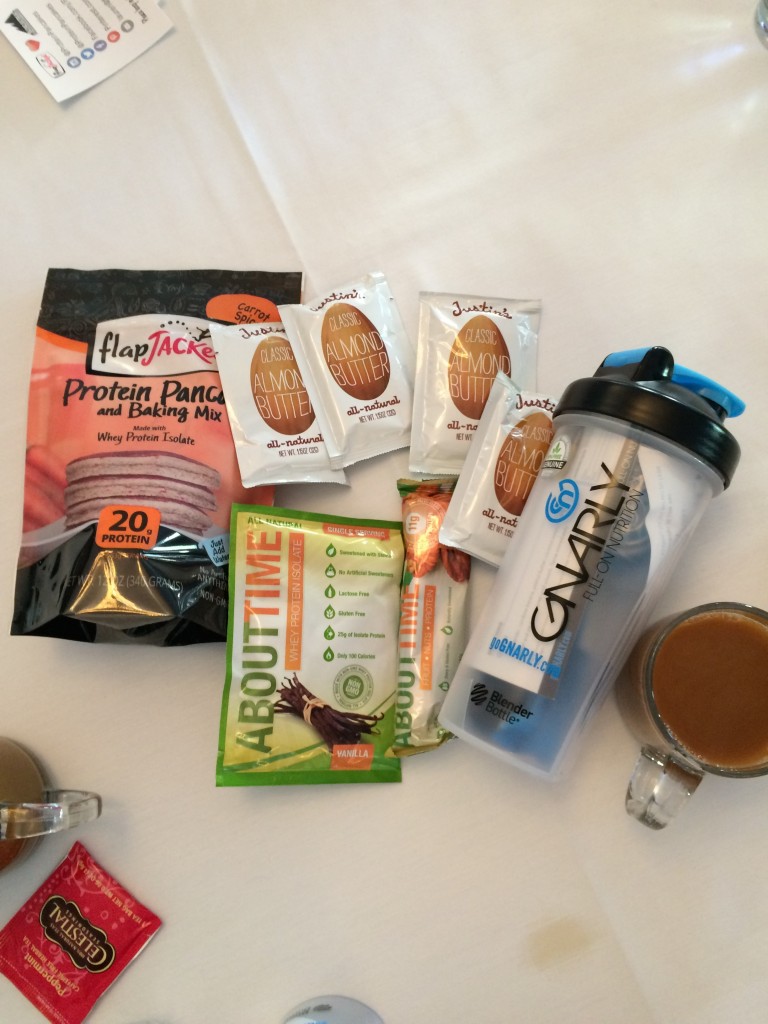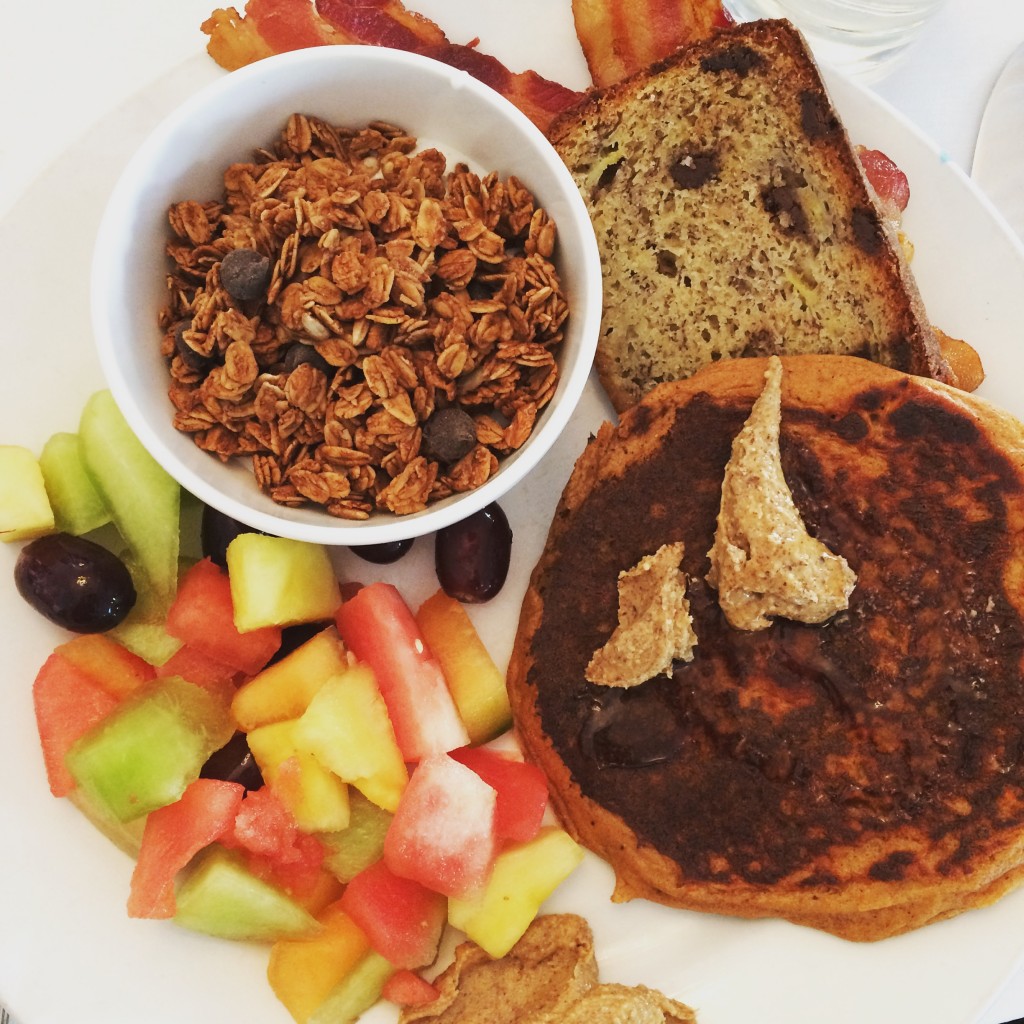 If you haven't tried Flapjacked pancakes, go get some RIGHT NOW.  I miiiiiight have ordered more when I got home in addition to the 3 bags I got in my swag bag.  Whoops.
The rest of Saturday consisted of a hike, festival at Upslope Brewery, and a dinner with a bunch of the girls at Aji on Pearl Street.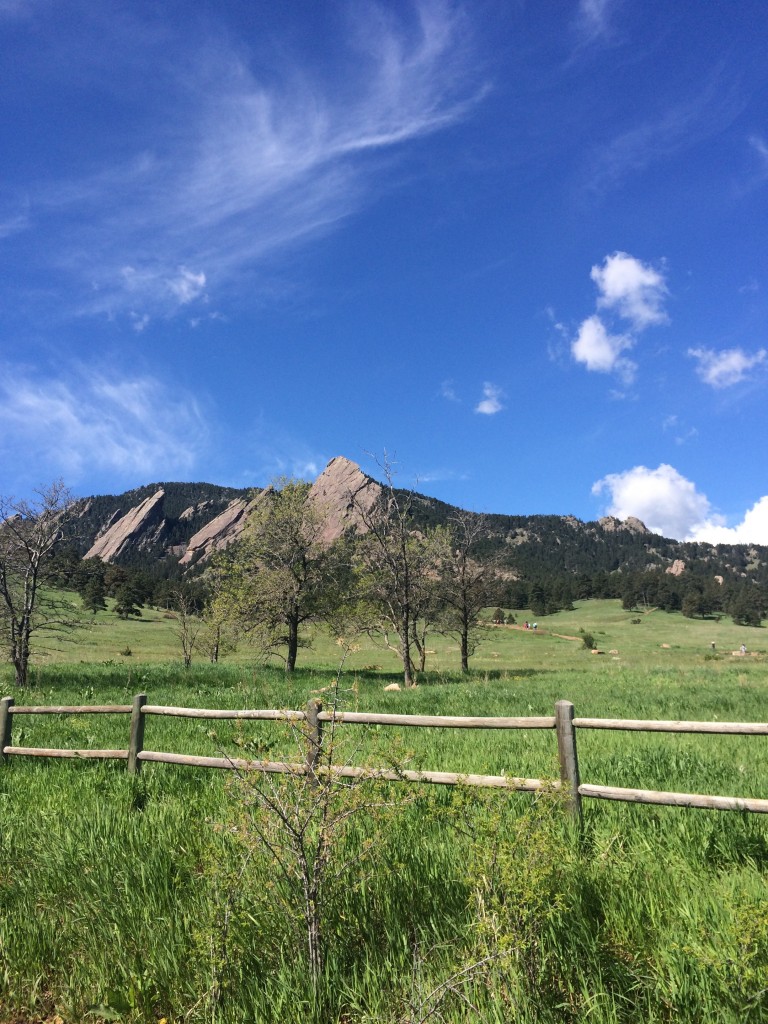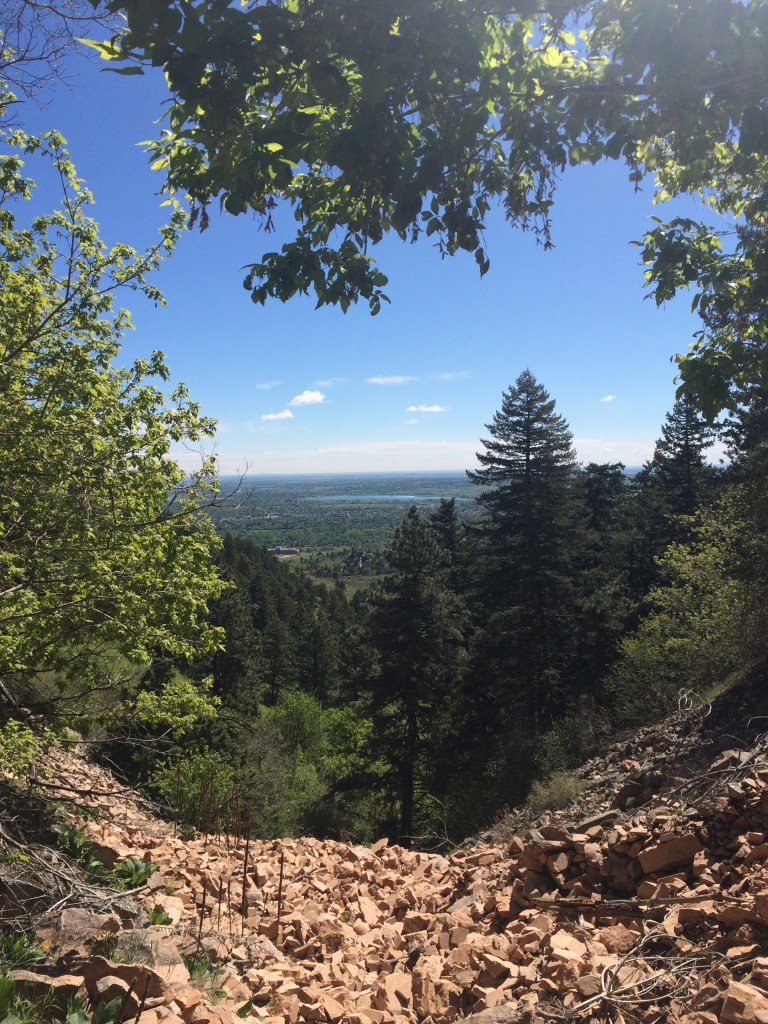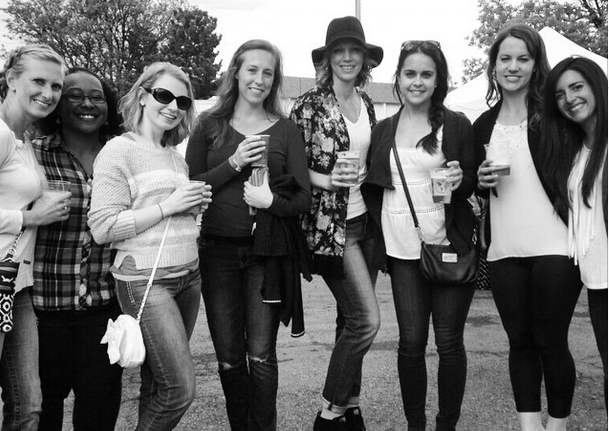 source..thanks Ericka!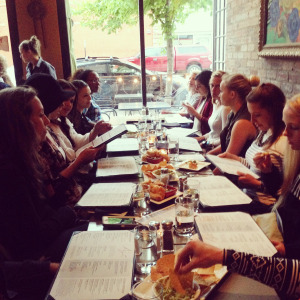 source..thanks Julie!
Sunday
Today was such a sad day since it was the last day of the retreat!  Outdoor yoga was being held in the morning, but Meig and I decided to skip it and get another hike in.  We went on the hike with Nicole, Jayne, and Julie and we had such a blast.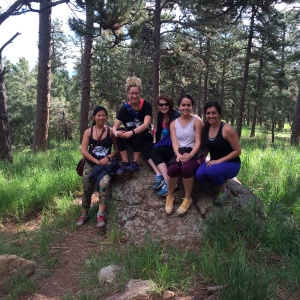 source..thanks Jayne!
After the hike, we had our last breakfast as a group.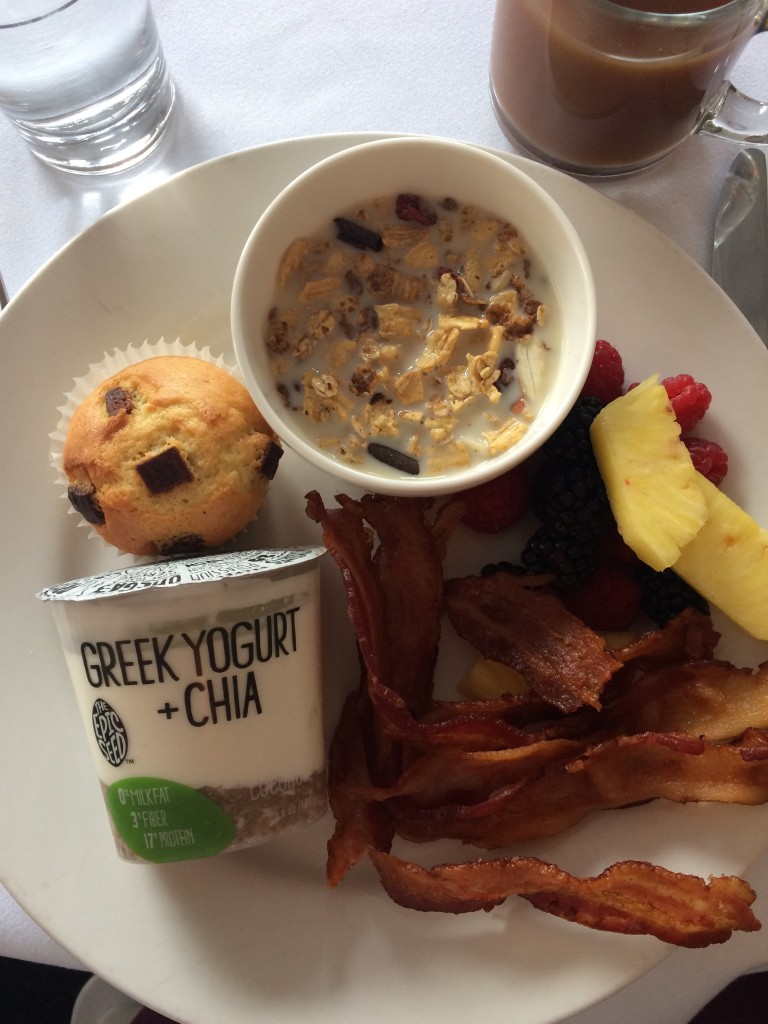 The closing ceremony was just shortly after breakfast and then it was time for everyone to part ways.  The weekend honestly flew by.  But time flies when you're having fun, right?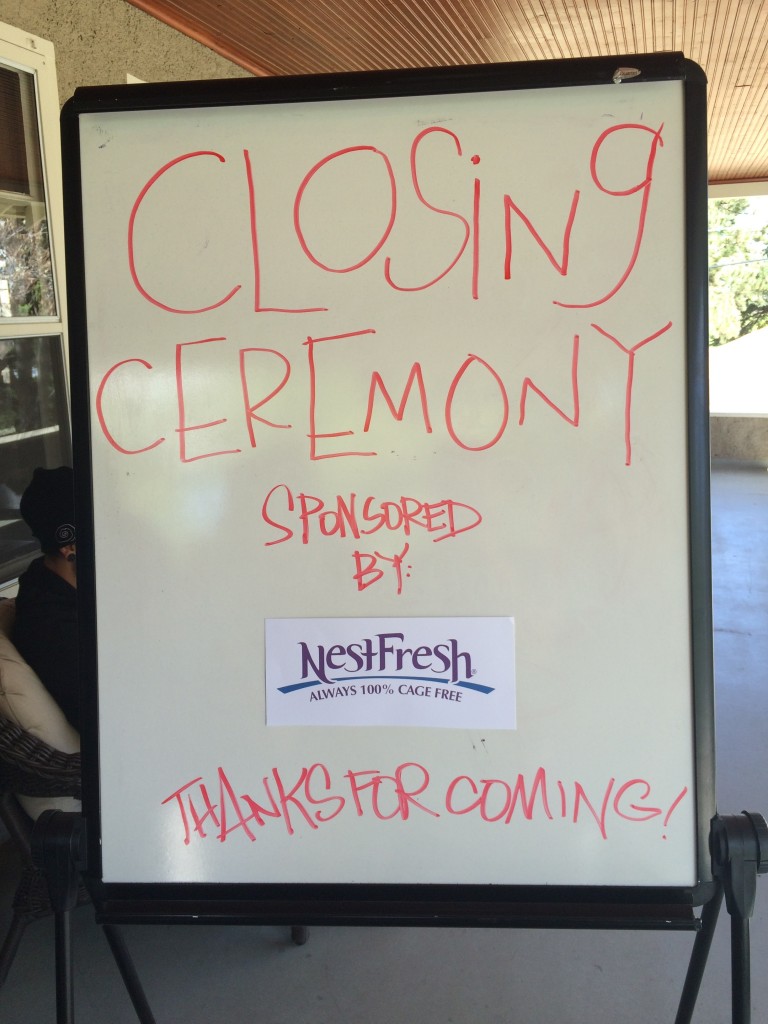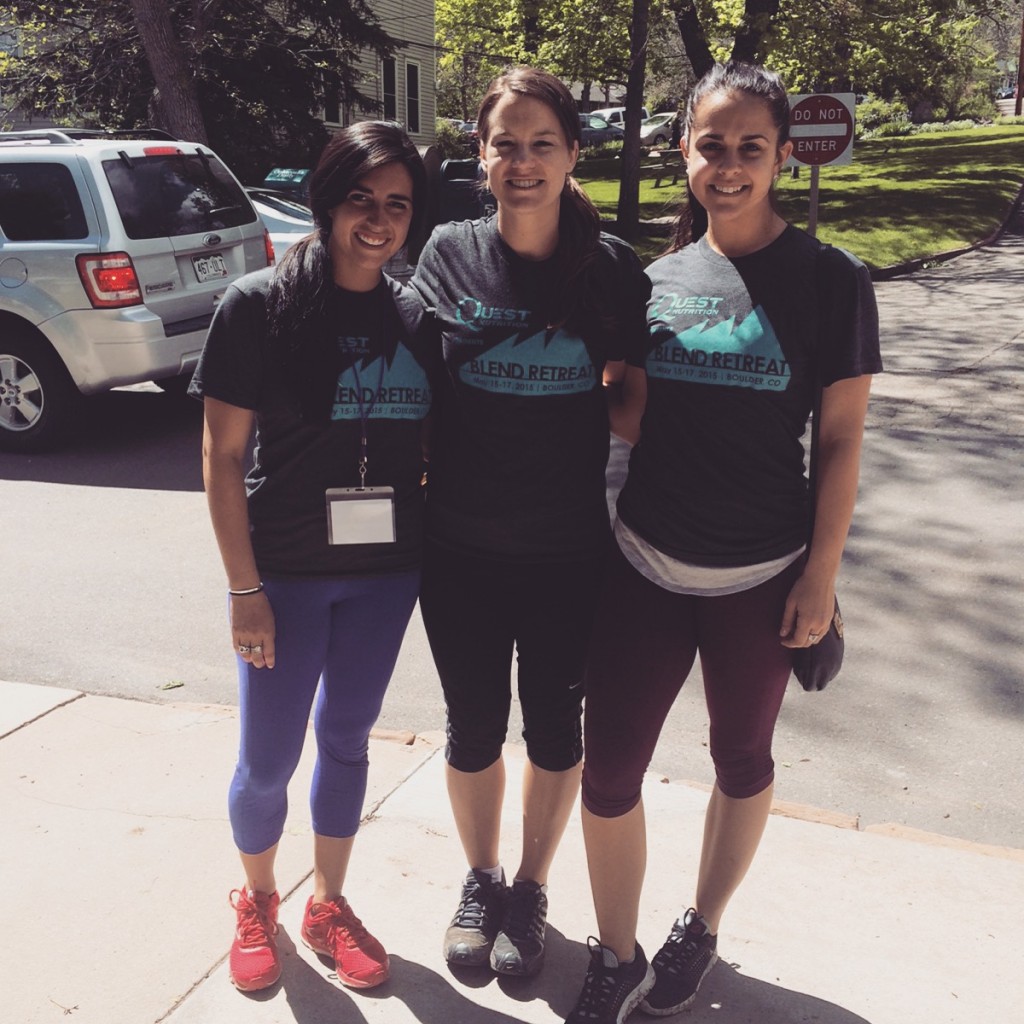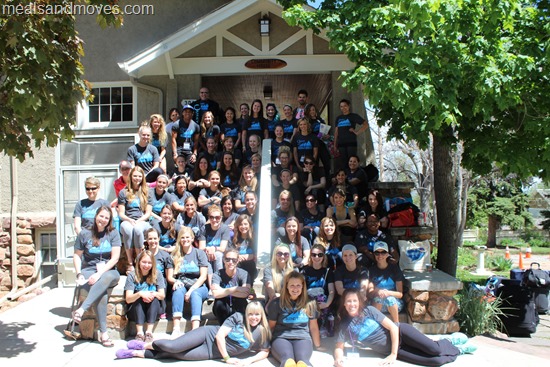 source..thanks Janeetha!
Overall Thoughts
I would go back in a heart beat.  Everyone that I got to know (and I wish I got to know more of the ladies who went!) were such a nice and genuine people that I was sad I had missed out on the Blend retreats in the past!  Honestly though, before going I was very nervous to go for a few reasons.  I am more of an introvert and knew that a lot of the ladies knew each other before the retreat and that was intimidating to me.  I also was nervous since being a newer blogger surrounded by bloggers who had been doing it for years was also intimidating.  However, once I got there, all my worries went away and just enjoyed myself.  I would definitely recommend going if you are on the fence and/or had all the silly little worries I had 😉 It is such an inspiring and motivating environment being around all the Blend attendees. I am really looking forward to next year.
Ah, and before I forget, thank you to all of our amazing sponsors and Lindsay, Janeetha, and Lauren for organizing such a fabulous weekend!
xo