Hi hi!  It's been a while since I've last posted, so I thought I'd give you a little peak into what I've been up to the last couple of weeks.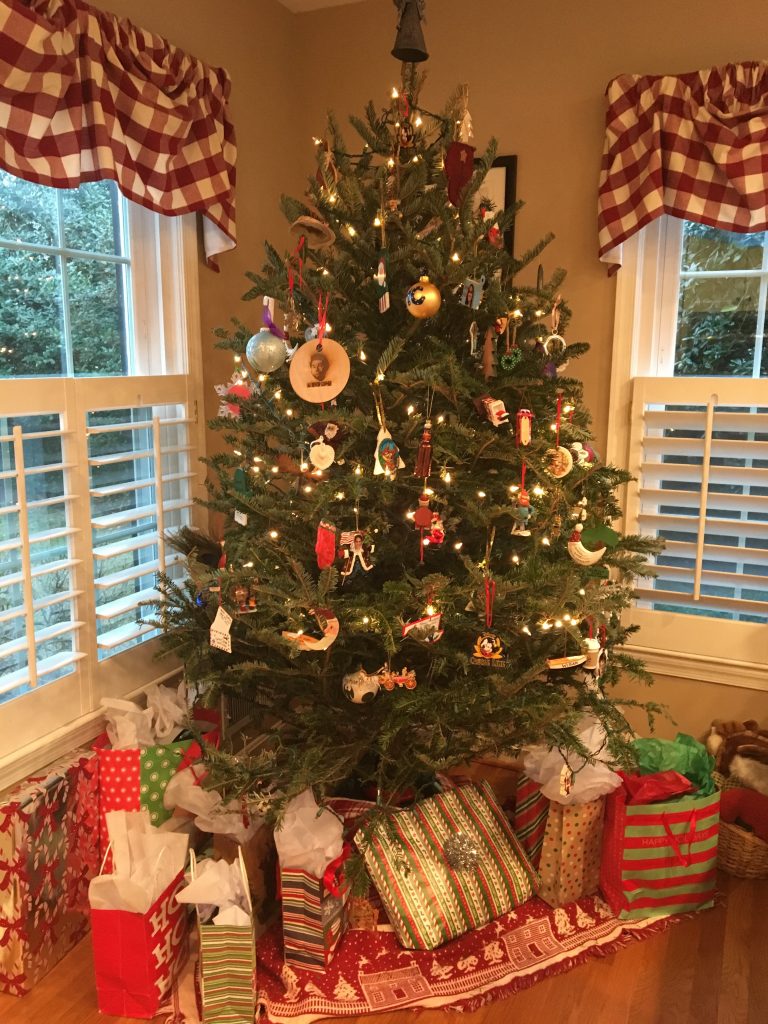 I finished my last work day of 2016 on December 16th.  A break from work and my usual routine was something that I had been looking forward to for a long time.  I had taken days off this year, but most of them involved traveling for events, such as weddings, family birthdays, etc.  I am not saying I didn't enjoy those at all- it was just nice having the past two weeks where the only thing I had planned was to be in Maryland for Christmas.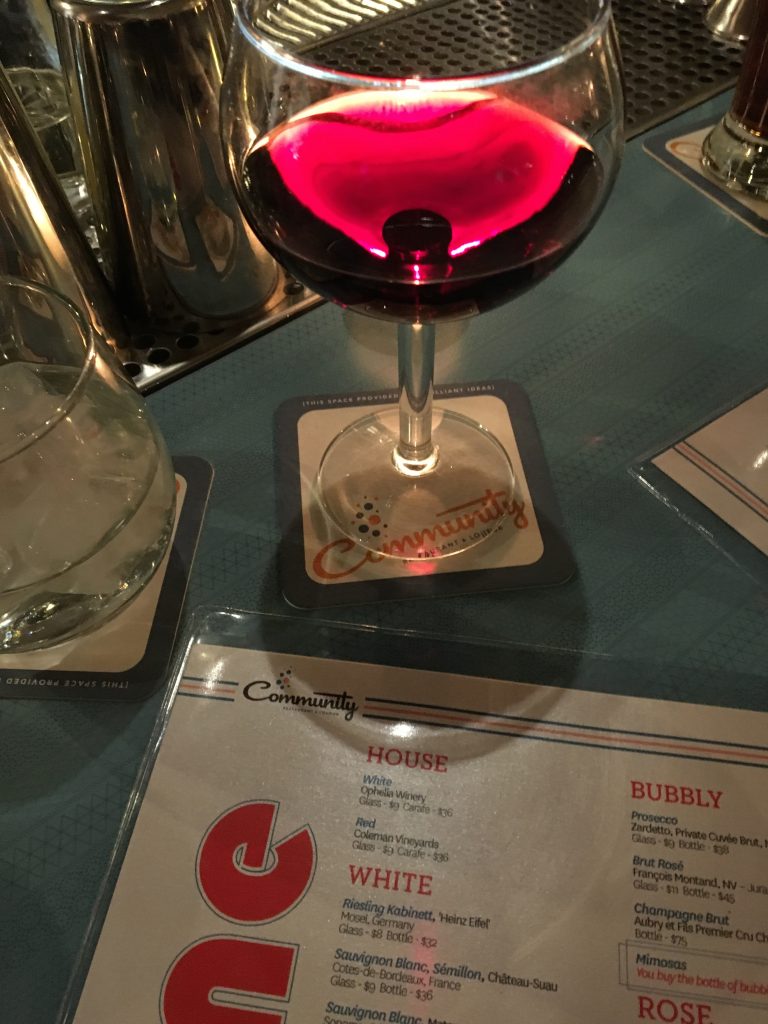 On my first night home, I went out to dinner with my friend and our moms, along with the other moms of our friends.  Before dinner, my mom and I decided to walk around Bethesda and decided to pop in for a drink at Community.  
I tried a bunch of new restaurants, including a lunch date with my grandparents at Not Your Average Joe's…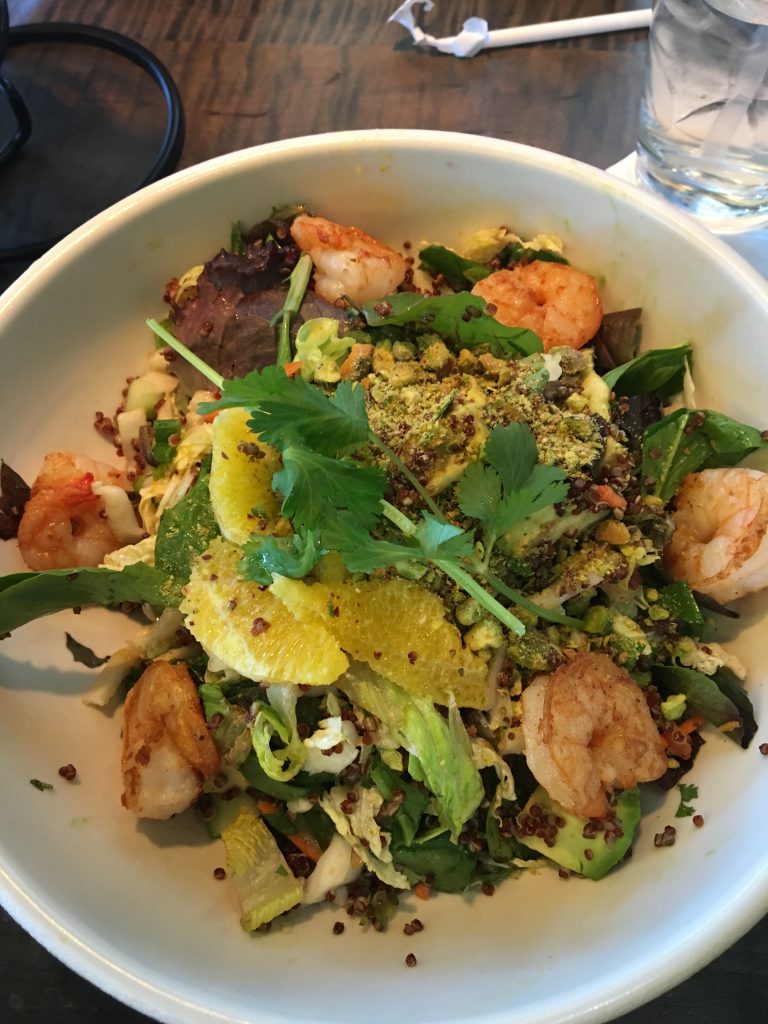 Super crunch salad with grilled shrimp, quinoa, green apples, pistachios, avocado, spinach, mint, and cilantro tossed with an orange-sesame vinaigrette- totally recreating this at home!
Modern Market for my dad's birthday..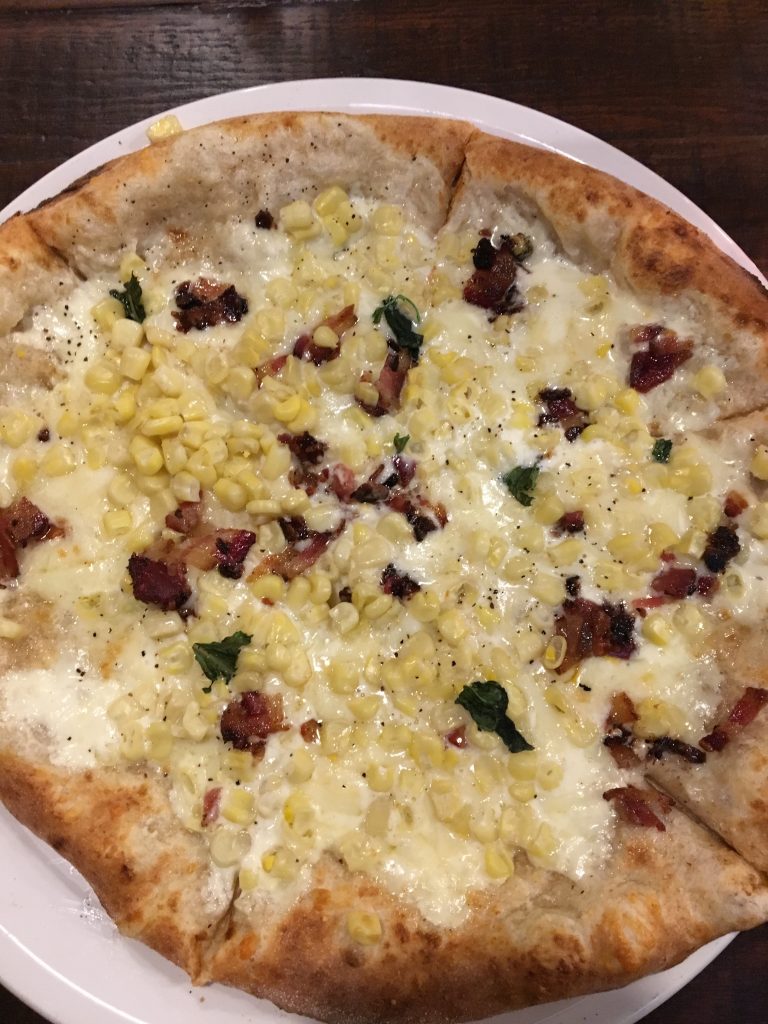 Seasonal bacon corn pizza with creme fraiche, sweet corn, bacon, three cheese blend, and basil on whole wheat crust
In addition to eating well, I got in a handful of workout and long walks.  There is a MADabolic in Arlington, so you know I had to go a few times!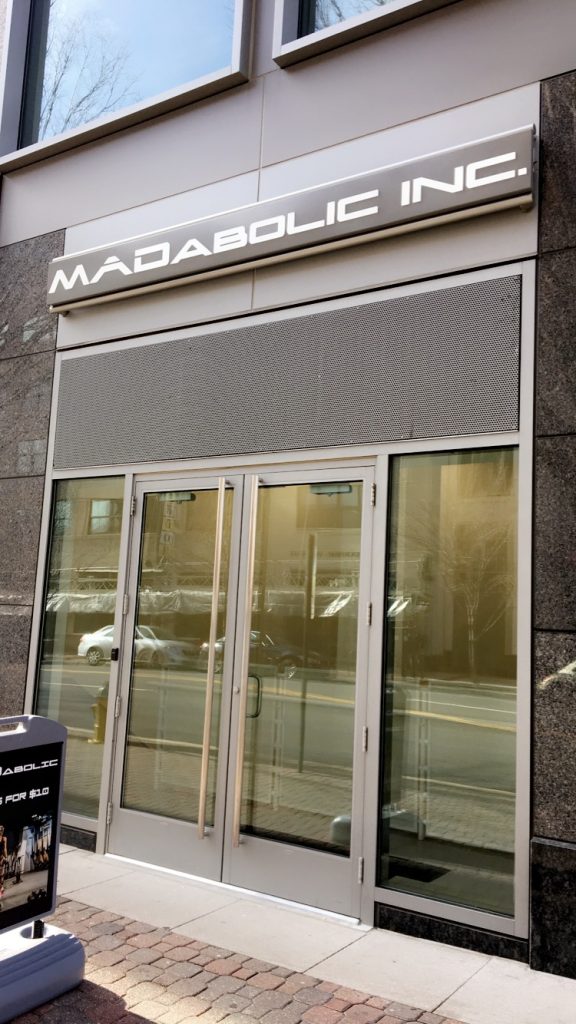 It's always better working out with a friend.  Thanks for joining me, Katharine!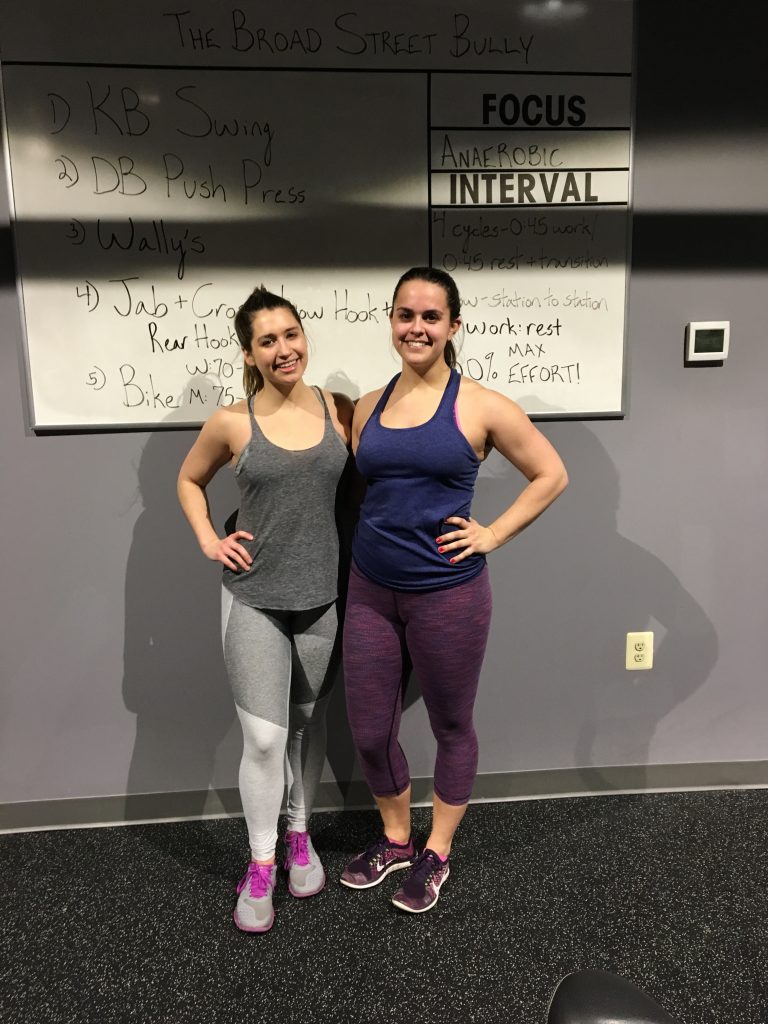 Christmas Eve and Christmas Day were spent with family and friends.  Christmas Eve kicked off with mass then we had my grandparents, my aunt's family, and our neighbor for dinner, drinks, and presents.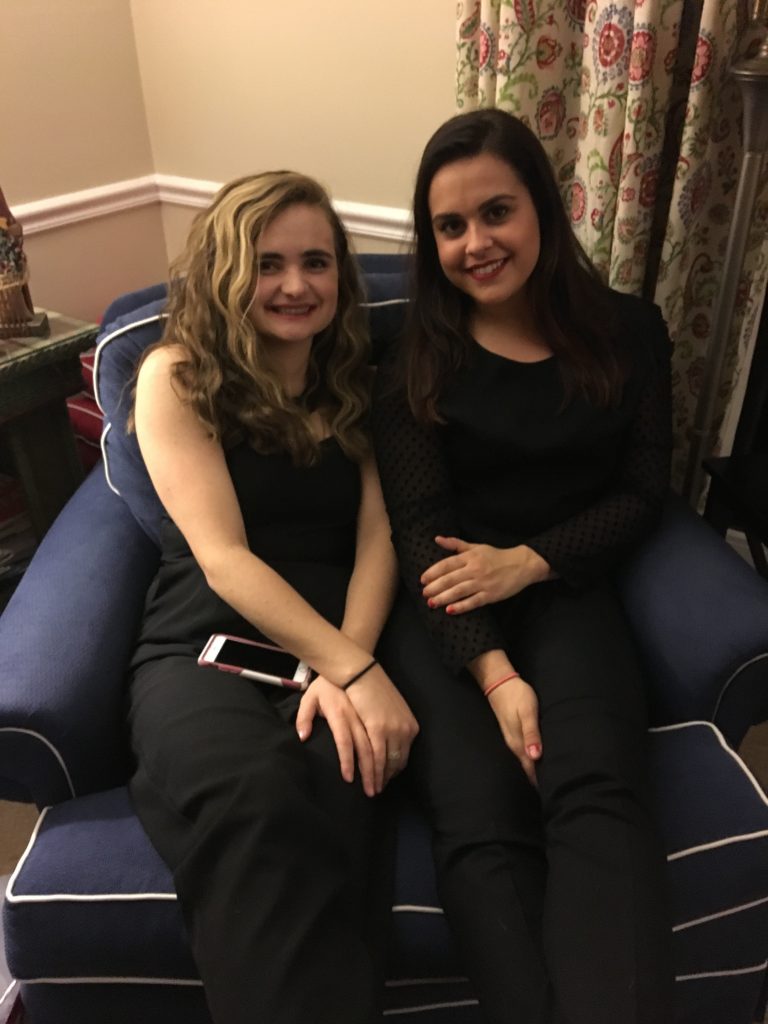 After a couple glasses of wine, we broke out Heads Up (which is like charades) which never fails to leave us laughing until we cry.  After presents and a couple rounds of Heads Up, we all walked over to our neighbors house who host a post-dinner get-together for the neighborhood.  It's always great to see some old faces since I live so far away.
Christmas Day kicked off with a few snuggles from Winston before opening presents and eating breakfast.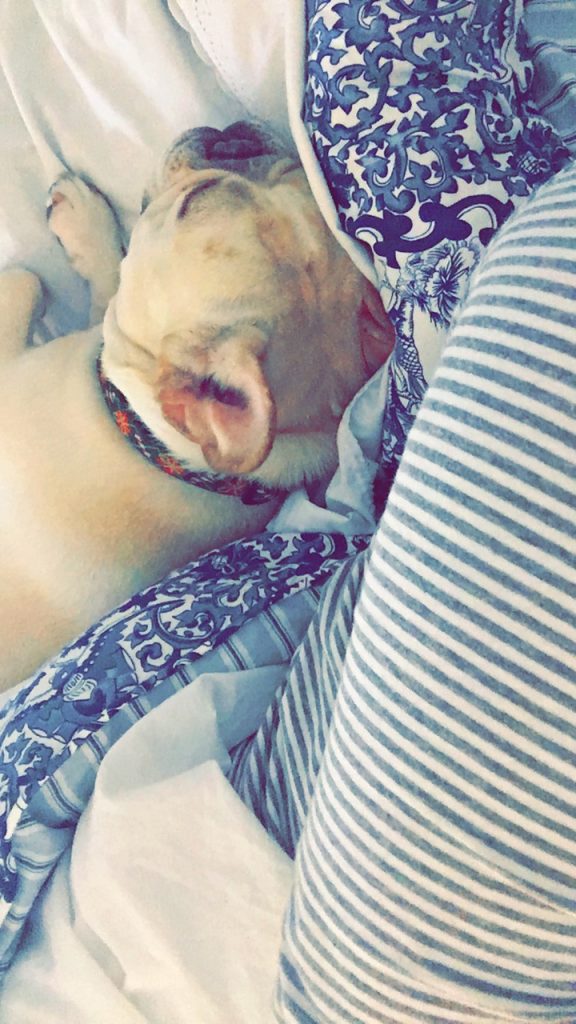 After a lazy morning, we headed over to my grandparents for the rest of the day.  As always, my grandma always cooks a delicious meal and I always look forward to spending the holiday with everyone.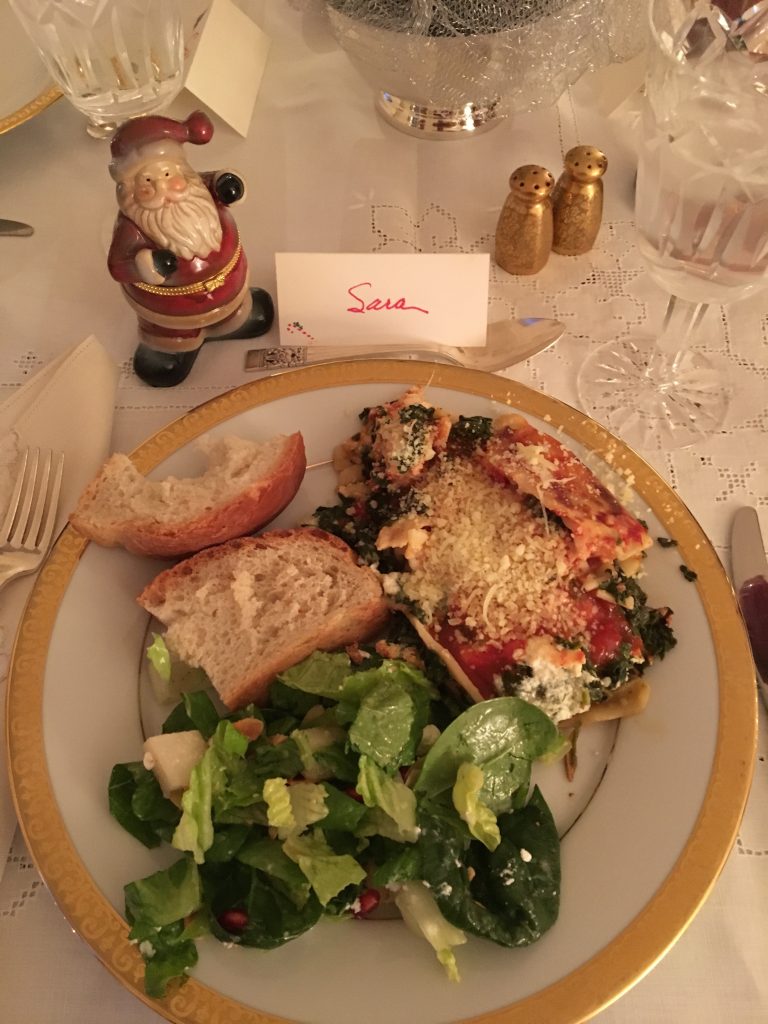 I made so many more memories while I was home, but the ones I treasure the most were spent with this lady.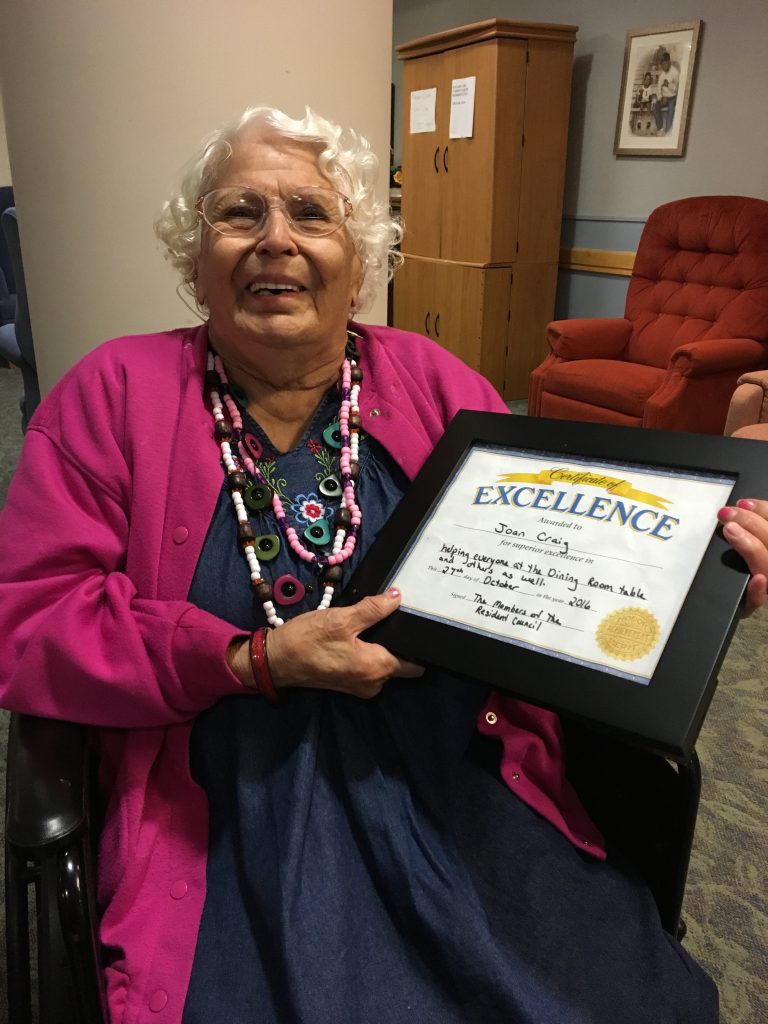 Joan is a dear friend who I have been visiting in the nursing home for 9/10 years.  She has become super close to our family over the last decade and my mom and grandma now visit her regularly since I no longer live in Maryland.  I am thinking of doing a whole post on her sometime next year because she truly is an amazing woman and has a great story.
For the first time in the 3 years since moving to Charlotte, I do not know when I will be going back to Maryland.  In the past, I've always known the next reason to go home, but right now, I am not sure when I will make it back up there.  This saddens me knowing that Joan is getting older and she has begun to become lonelier.  I am thankful that I was able to visit her a few times while being home and I am looking forward to seeing her soon.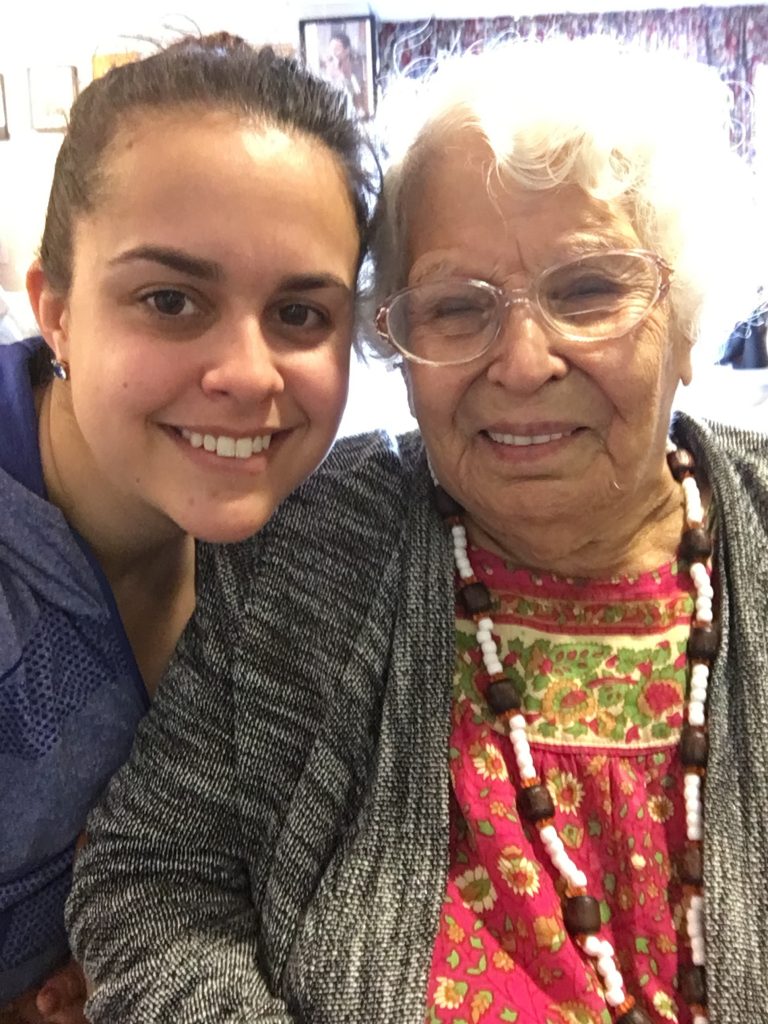 Though I was sad to leave home, I am happy to wrap up my vacation and enjoy the last few days in Charlotte before heading back to work.
Your turn-
How was your holiday?  Any traditions?
Favorite place/restaurant/etc to visit when at home?
Any NYE plans?