Gooood evening!  I couldn't get my computer to connect to the internet yesterday – but thankfully, it's working now…hence the late post.
This weekend, I am on dog-watch duty, but I plan to do some major stuff around my apartment and relax.  A sloooow weekend is much needed.
Hope yours is wonderful!
Ben & Jerry's Almond Milk-based Ice Cream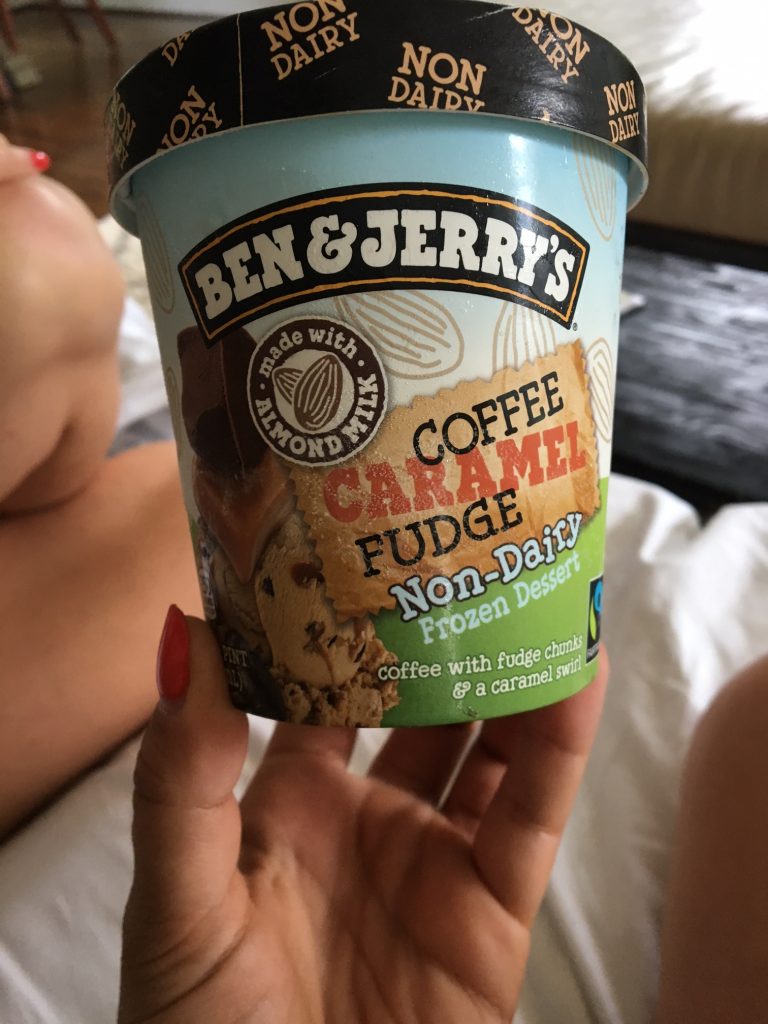 My friend Melissa introduced me to this goodness.  This stuff actually tastes like ice cream, not like Halo Top or Arctic Zero.  Don't get me wrong, I love those "healthier" versions of ice cream, but this tastes pretty darn close to the real thing.  Coffee ice cream is one of my favorites too!  I highly recommend trying this.
Beautycounter Face Products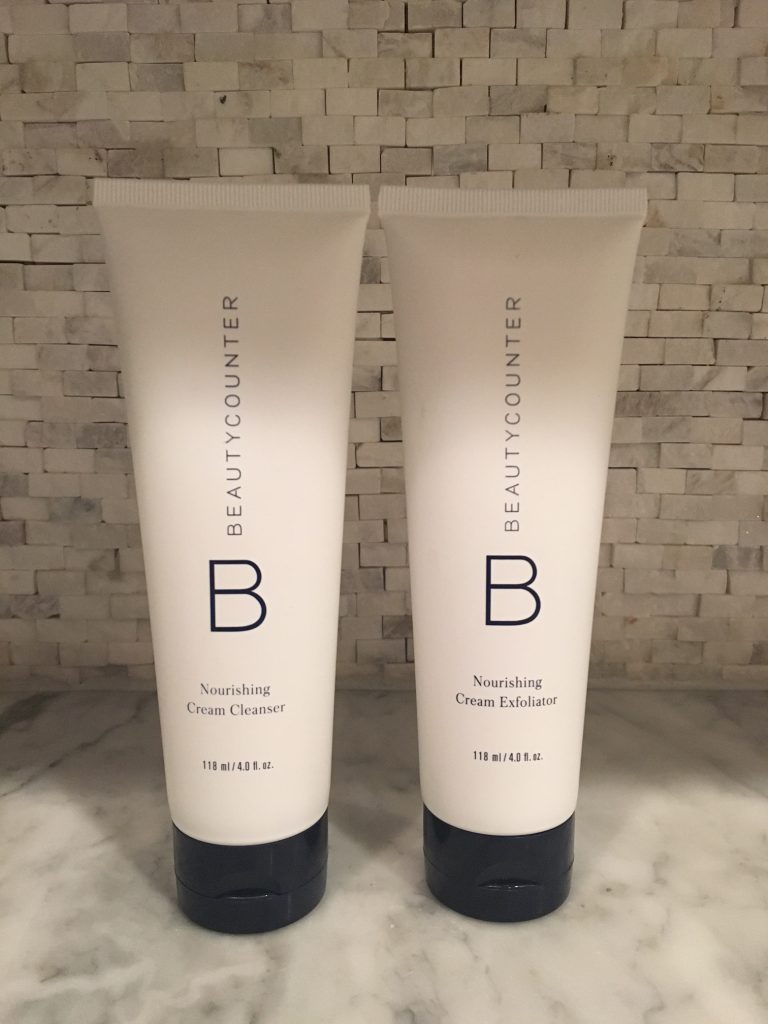 Ever since I switched to a more clean and natural skincare routine, I've noticed that the usual acne and small bumps all around my scalp line have disappeared.  I've been switching between the Beautycounter Nourishing Cream Cleanser and the Nourishing Cream Exfoliator over the past two months and can see a big difference in my skin. My tone has evened out and has looked clearer and more healthy, and I have these two products to thank.
For those who purchase either of the products above (Nourishing Cream Cleanser OR Nourishing Cream Exfoliator) within the next week (ending Friday, August 25th at 11:59pm) I will send you a FREE charcoal cleansing bar!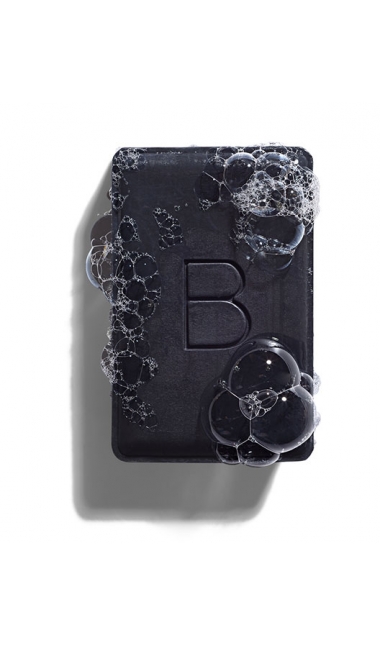 NEW CAR (!!)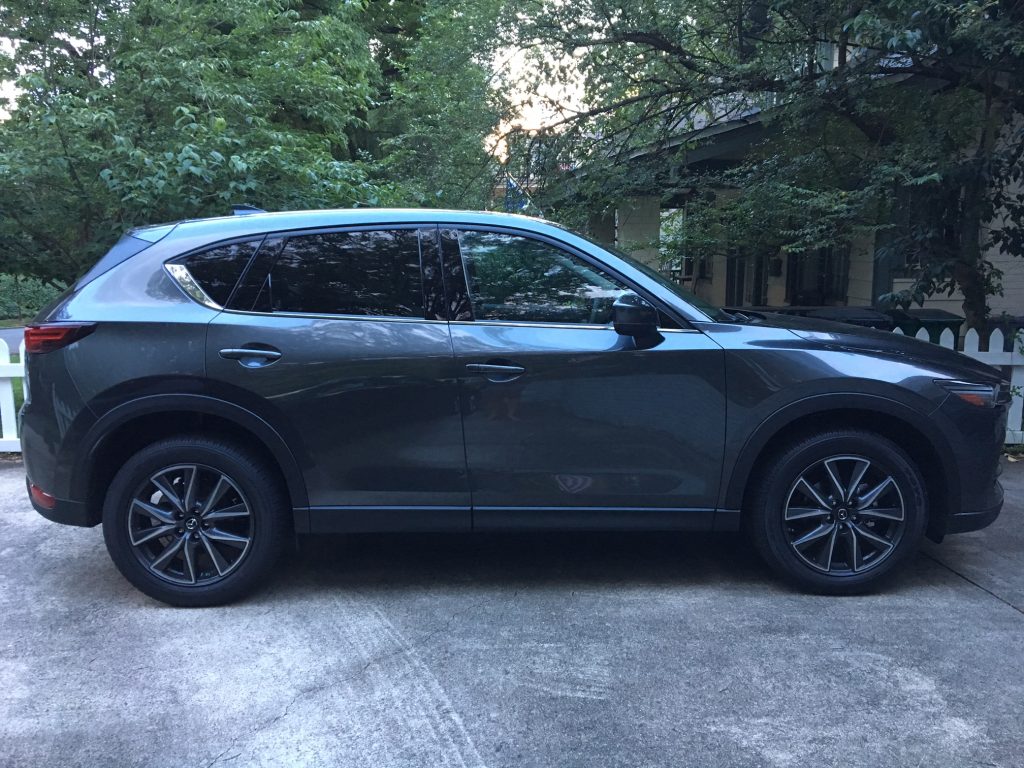 Now that the draining and miserable experience of buying a car is over, I can finally be excited about my new purchase!  It was definitely getting to the point where a new car was needed, so I began researching cars a couple months ago.  I spent a lot of time reading Consumer Reports, and narrowed it down to 3, including the one above, the Mazda CX-5.  I am OBSESSED with it!  My other car was a 2008, so it didn't have any of the features that are common in cars now: bluetooth, GPS, automatic trunk door lift, etc.  I absolutely love the Bluetooth feature; it makes talking on the phone while driving a breeze.
Rebbl Maca Mocha
This Maca Mocha by Rebbl tastes more decadent than chocolate milk, but contains super foods and has cleaner ingredients.  Maca is known for quite a few things, energy and women's health being some of them.  I honestly feel more energized after drinking this, but not in a jittery way like with coffee.  I'm a huge fan – I am starting to want this over coffee in the AM!  When I hit the lottery, I may – these babies are pricy!
FYI- the Reishi Chocolate one is good too and tastes very similar.
Your turn –
Ever tried maca powder?  What do you think?
Have you ever had a GOOD experience buying a car?  I have yet to hear from anyone that they have had a good one.
Favorite type of skincare product?  I always gravitate towards body scrubs, eye creams, and night creams.