Happy Friday, friends!
By the time this is up, I'll already be well into my shift at work (5:45 start time is so brutal), BUT that means I get to start my birthday weekend early!  No set plans yet, but a trip to the Whitewater Center, dinner and drinks with friends, and maybe a little pampering are definitely on the agenda!
Booties for Fall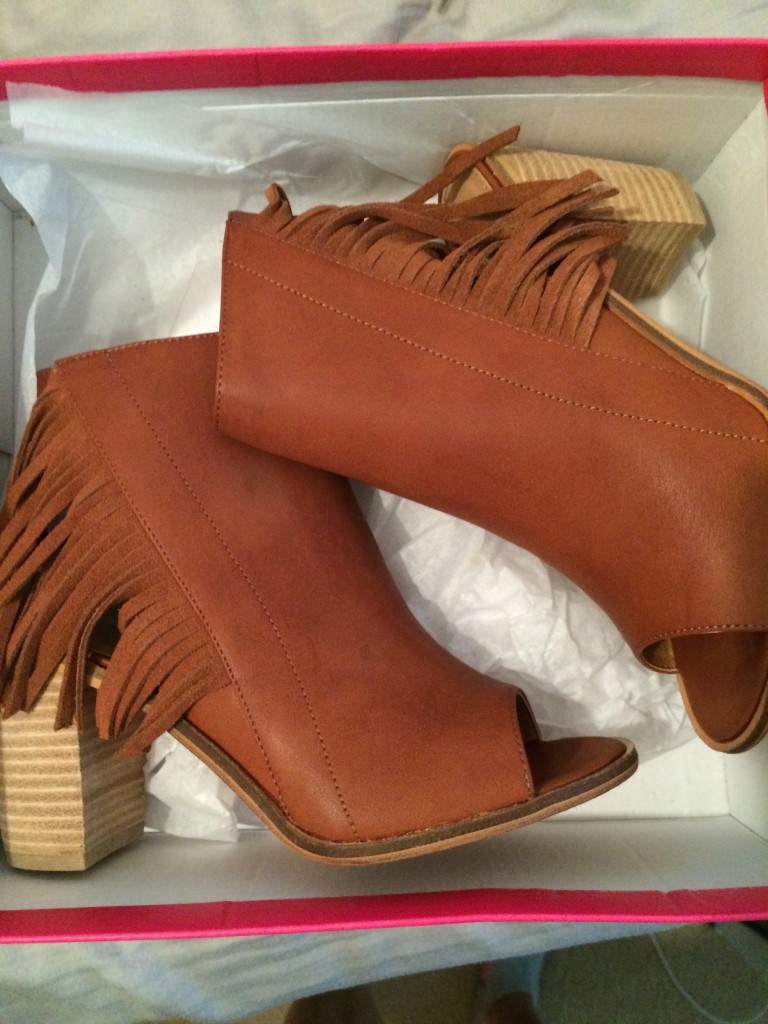 I bought these at Marshall's for $40 which I think is pretty good!  I've always been a fan of fringe and I just can't stay away from fall boots/booties.  I also have my eye on these beauties.  Fall weather, I'm ready when you are!
Juice Bar Charlotte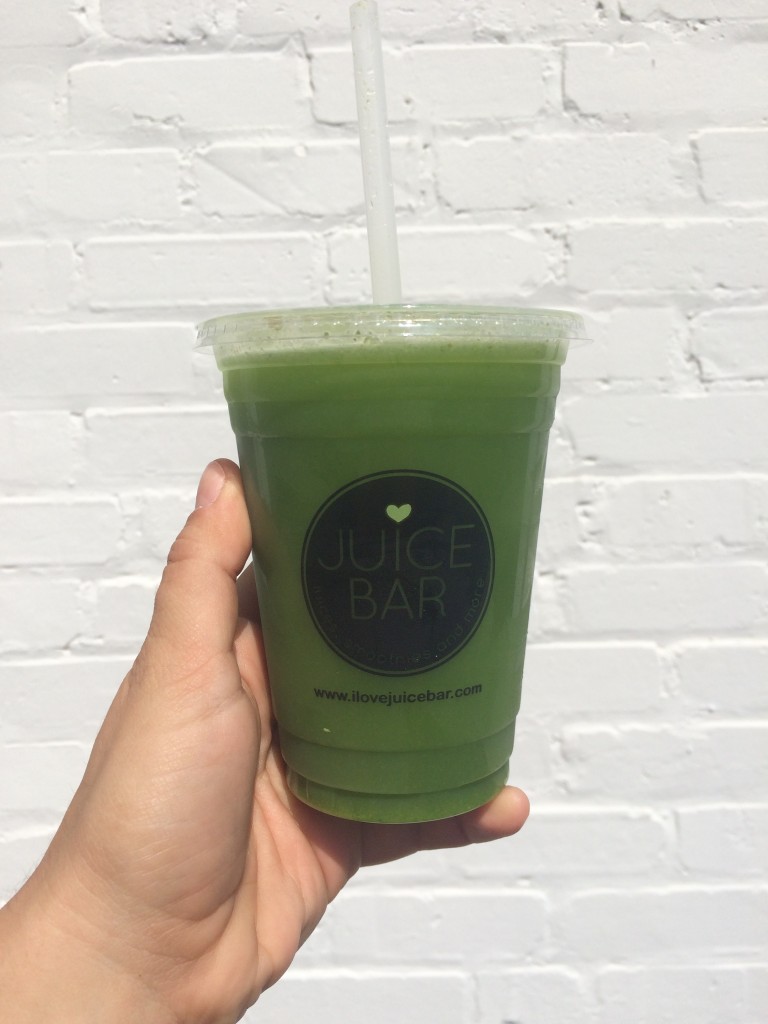 Juice Bar recently opened up in Cotswold and I finally tried it the other day.  I've never really been a juice person (I didn't drink any juice growing up), but decided to give it a try.  I got the Ginger Greens juice made with ginger, apple, kale, spinach, cucumber, parsley, and lemon.  I loved the bite from the ginger and parsley, and with the lemon, it was super refreshing!  I will definitely be back.  PLUS-  For those of you in the Charlotte area, I saw they are opening one up in Park Roads Shopping Center.  Even closer to me..yay!
A Recent Package from TJ Maxx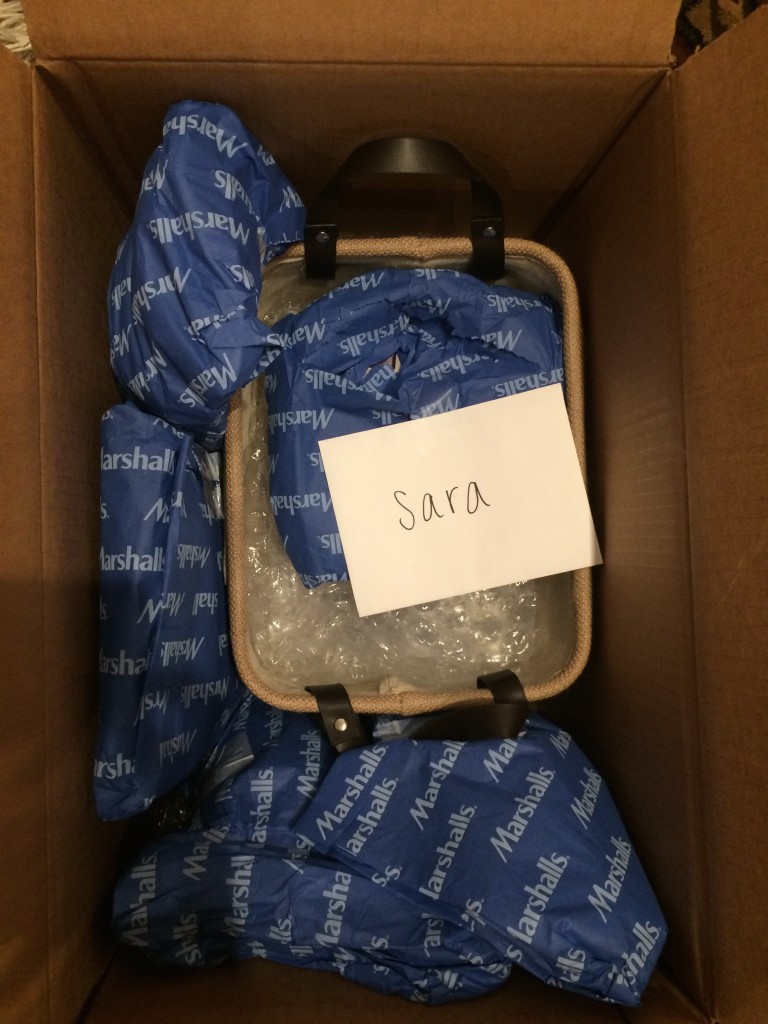 A couple weeks ago, I posted a picture of Winston cuddled up on my new pillows from TJMaxx on Instagram.  TJ Maxx loved it and sent Winston a whole box of goodies!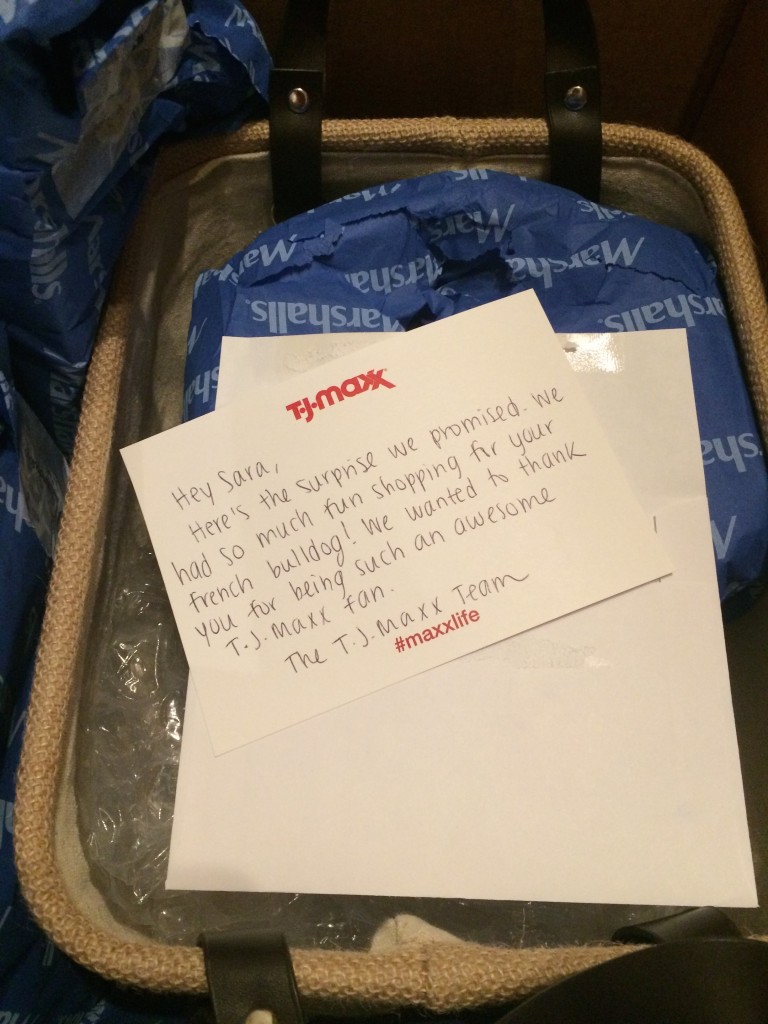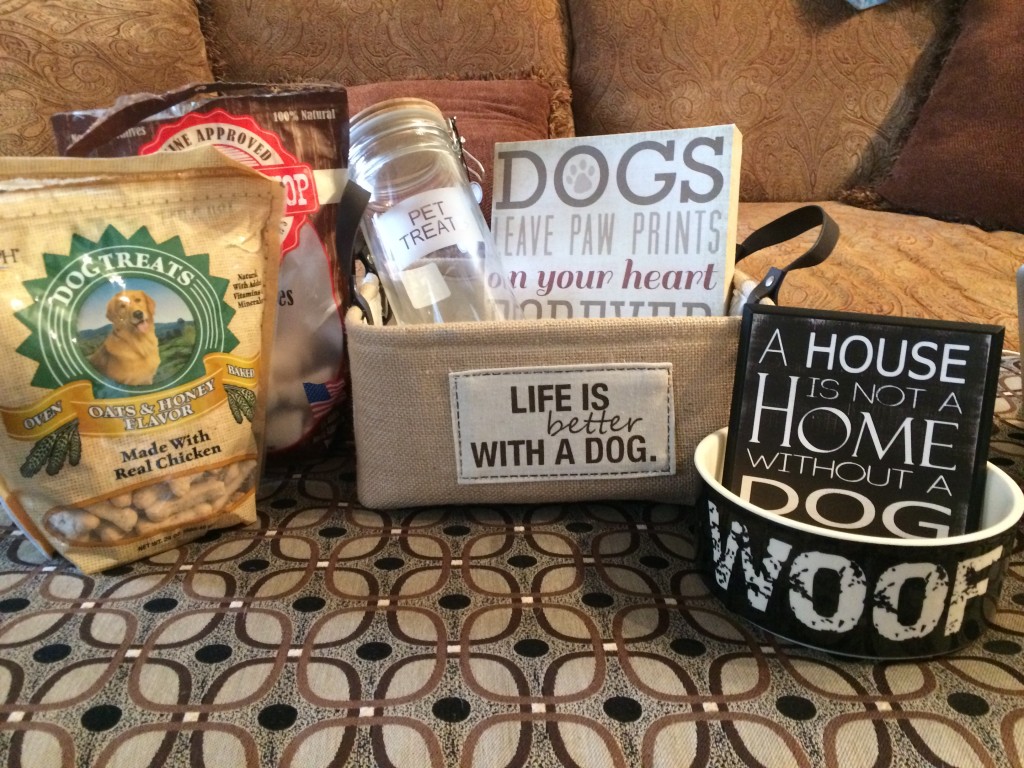 They sent a bog bowl, a treat jar, a toy basket, a dog toy (not pictured- currently somewhere hidden by Mr. Winston), a bag of bones, a bag of treats, and 2 cute wall displays.  It was such an unbelievable and kind gesture from the TJ Maxx team, and Winston and I were so excited.  #maxxlife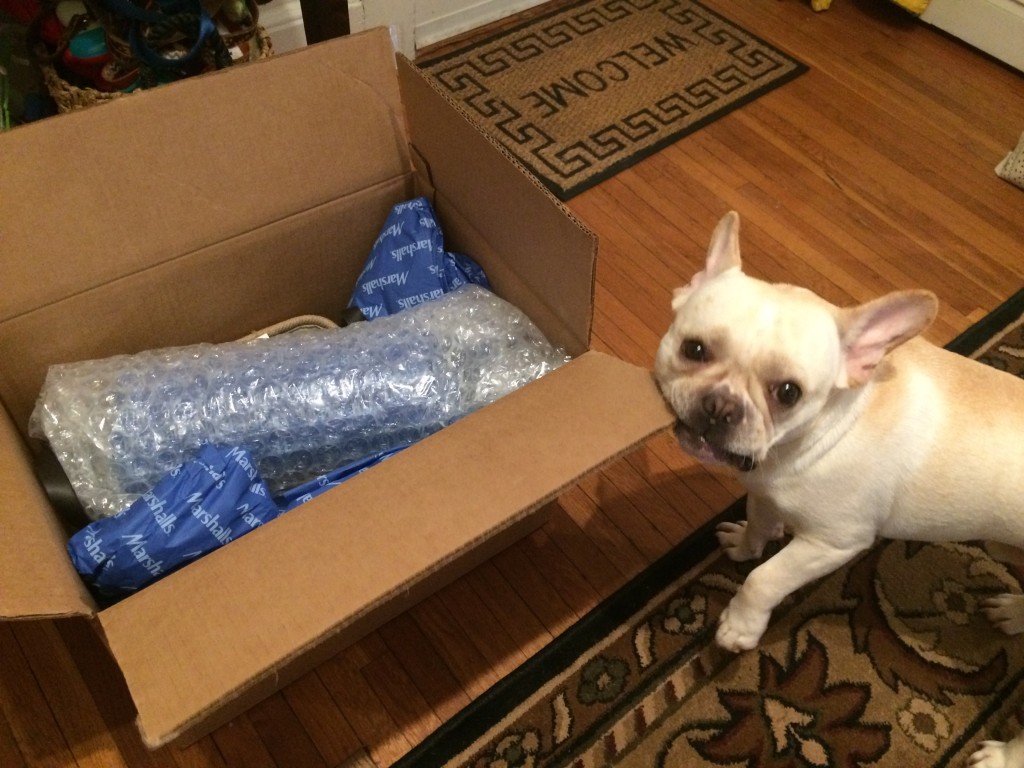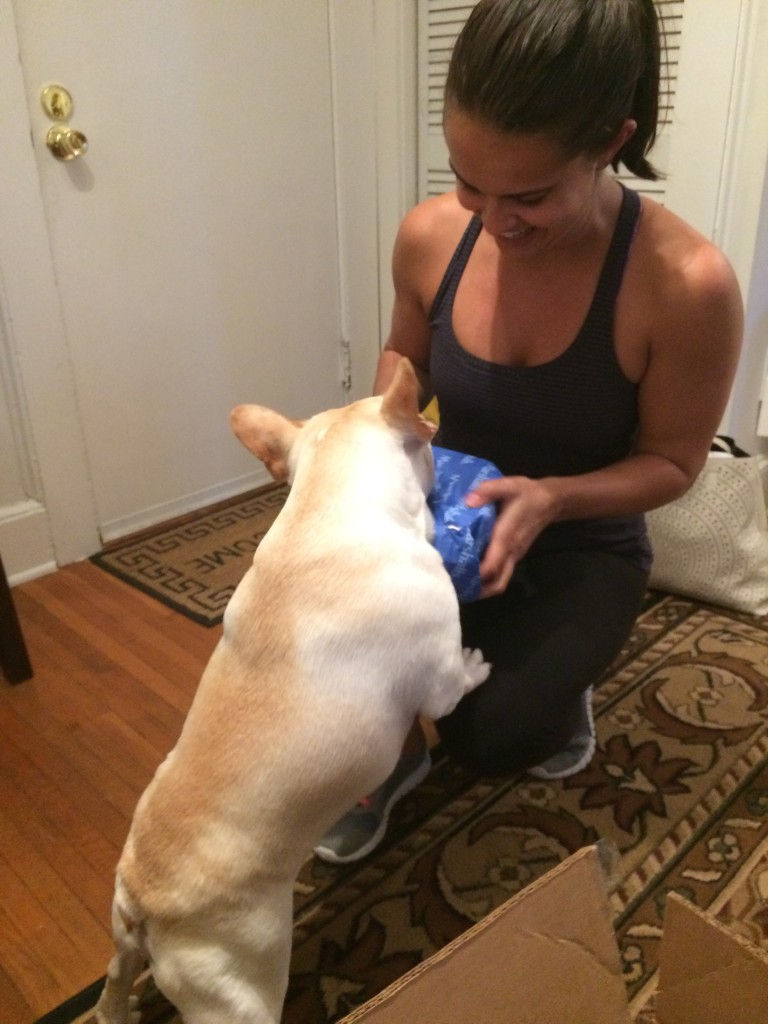 Winston helped open each one and he was so excited he could barely handle it.  It was adorable.  Thank you, TJ Maxx!
Here's some link love from the past couple of weeks.  Enjoy!
7 Tips For Hiking a Colorado 14er via Fitaspire – on my bucket list!
Food Photography Tips for Food Bloggers via Nutrition Stripped – will be taking notes from this.
Healthy 5-Ingredient Cake Batter Freezer Fudge via Ambitious Kitchen – drooling
There are Things BMI Can't Measure via Snack Therapy – <3
How To Say 'No' Without Being Rude via Trainer Paige – yes.
What It Feels Like To Be The Gainer in the Relationship via Lifting Revolution
Fat People Run Too via Run Eat Repeat – EVERYONE needs to read this.
Question:  What do you have planned for this weekend?! Comment below!