Happy Monday!  How was the weekend?!
Over MLK weekend, I visited some girlfriends in NYC.  A handful of my friends from high school and college moved to the Big Apple after college, and I figured that the long weekend would be a perfect time to make a trip!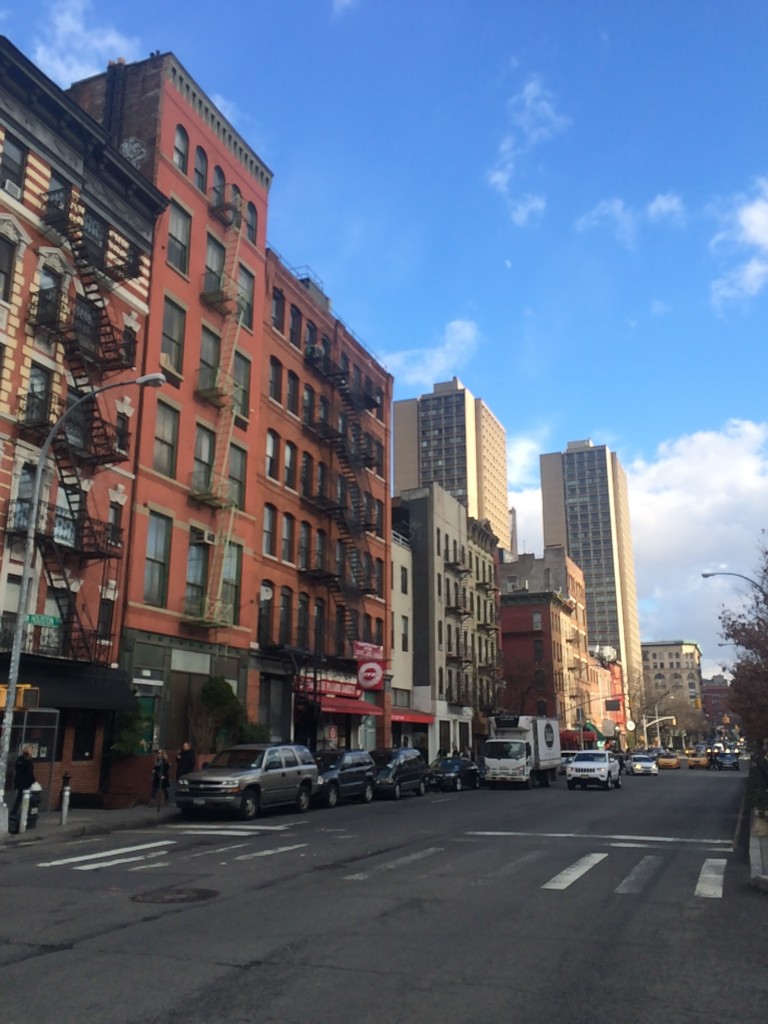 Friday
After an early work day, I went straight to the airport and hopped on my flight.  Once I got to LGA, I took an Uber Pool to the Upper West Side to my friend Katharine's apartment.  Has anyone taken an Uber Pool before?  Charlotte doesn't have it, but it allows you to share a ride with someone and split the cost!  Katharine told me to do that instead of ordering the regular Uber, and I am so glad I did because I didn't end up sharing a ride with someone and still paid the discounted price!
Once I got to her apartment, we relaxed for a little until our other friend, Elisabeth, arrived.  Once we all got ready, we took an Uber to Rosie's.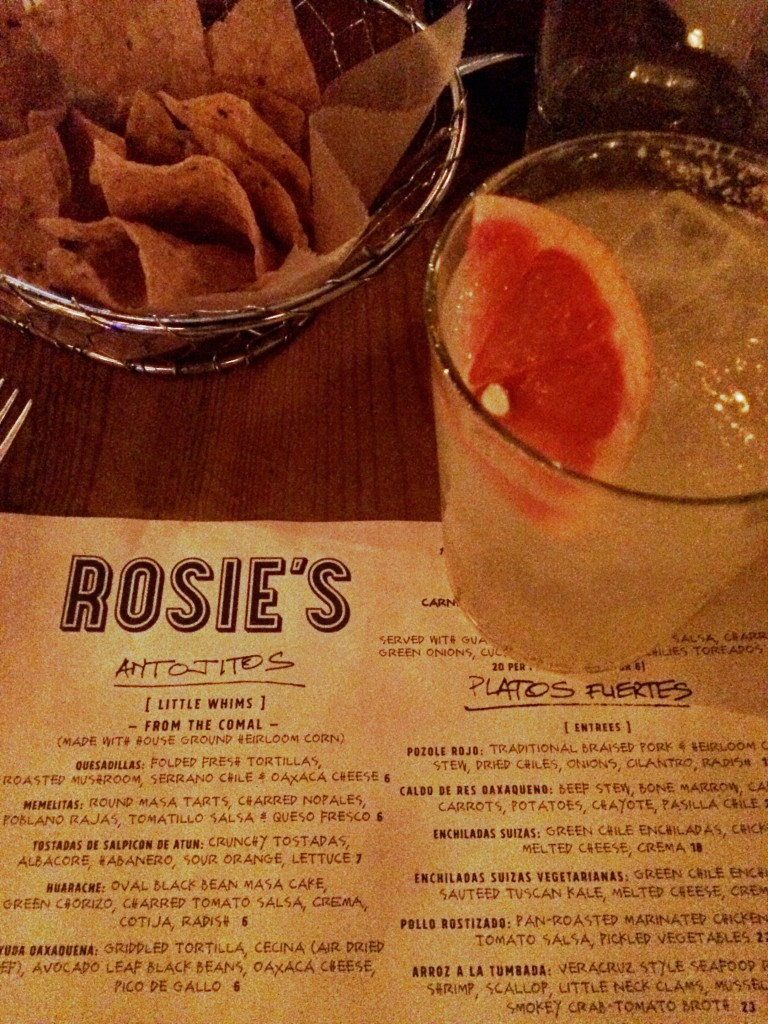 The ambiance was very relaxed, yet crazy busy, and the decor was beautiful.  I want my future home to look like the inside of this restaurant.  Unfortunately, the restaurant legitimately had no lights on, so my pictures are super dark.
The general consensus of the food was alright.  The drinks, chips, and guac were great (it's hard to mess those up), but the vegetarian enchiladas weren't the best I've had.  I would definitely give this restaurant another go though!
After, we went to Mr. Fong's in Chinatown and Hotel Chantelle for drinks.  This night was so fun to be able to catch up with dear friends, it was so worth being up for nearly 23 hours!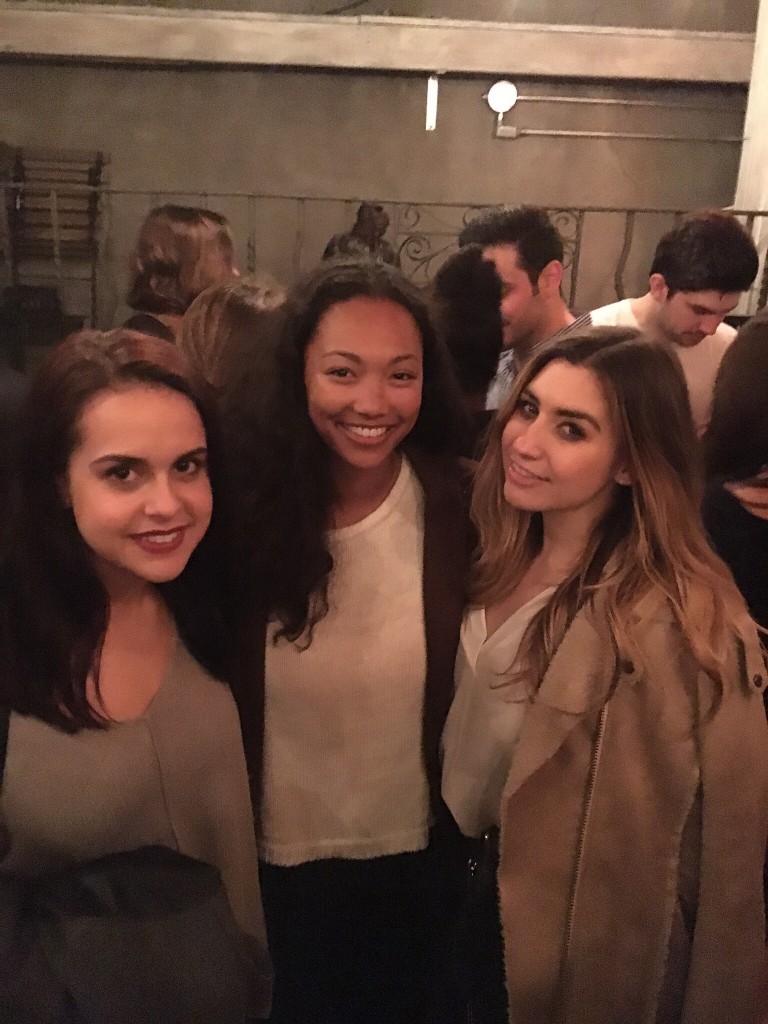 Saturday
After being up until nearly 4am, sleeping in was definitely in order.  Once we all got some rest, we went to brunch at Miss Lily's in SoHo.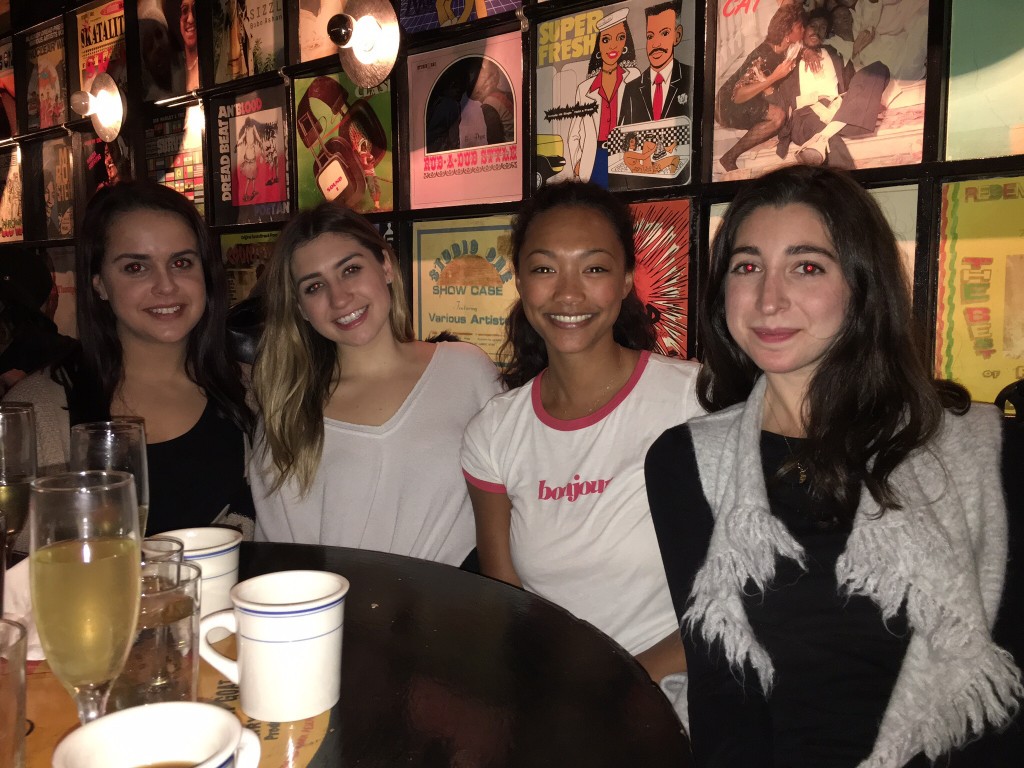 They have a boozy brunch for $30 and it includes one entree and bottomless mimosas or spicy bloody mary's.  I opted out of the boozy brunch (was still recovering from being sick all week) and had just one bloody mary.  It was so spicy that it took me nearly our whole 2.5 hours there to finish it!
Many of us got the chicken and waffles, and they were so dreamy.  It was seasoned fried chicken on top of a coconut pancake with spicy maple syrup.  It was so worth the calories.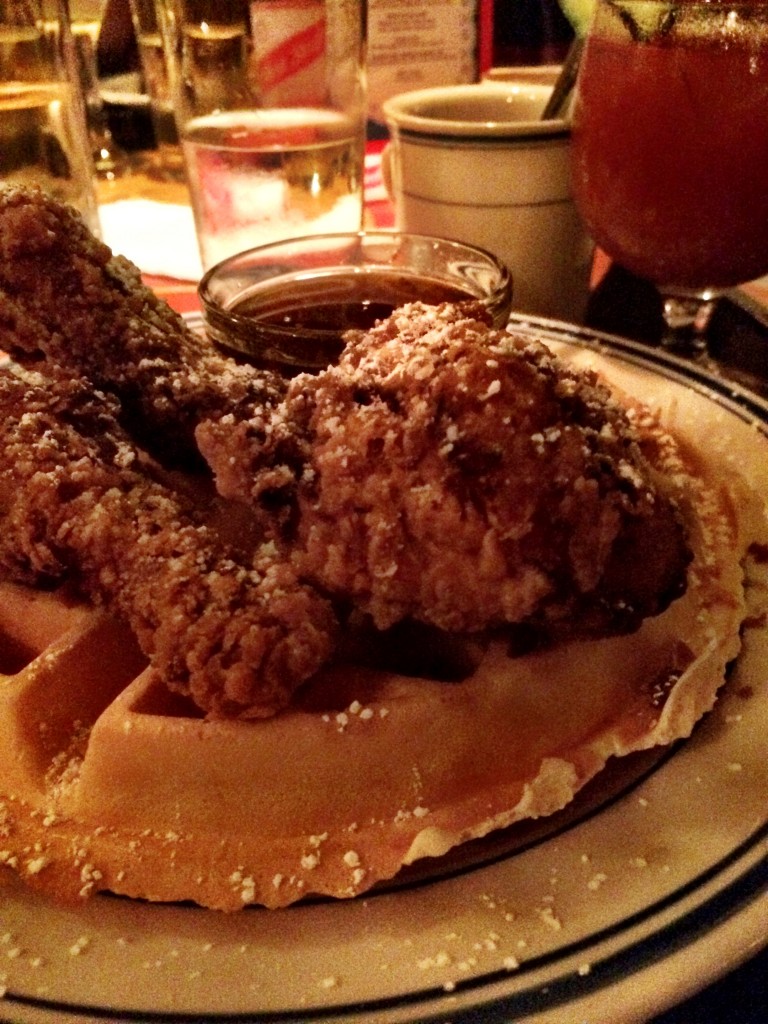 After brunch, we walked around SoHo.  First things first:  more coffee.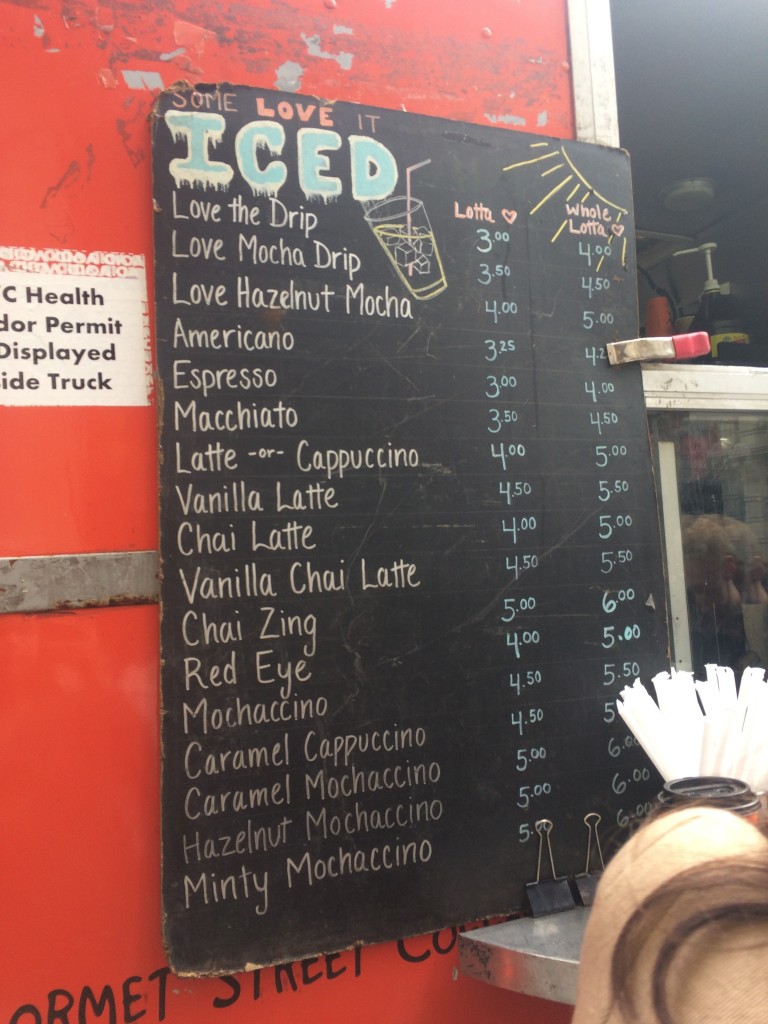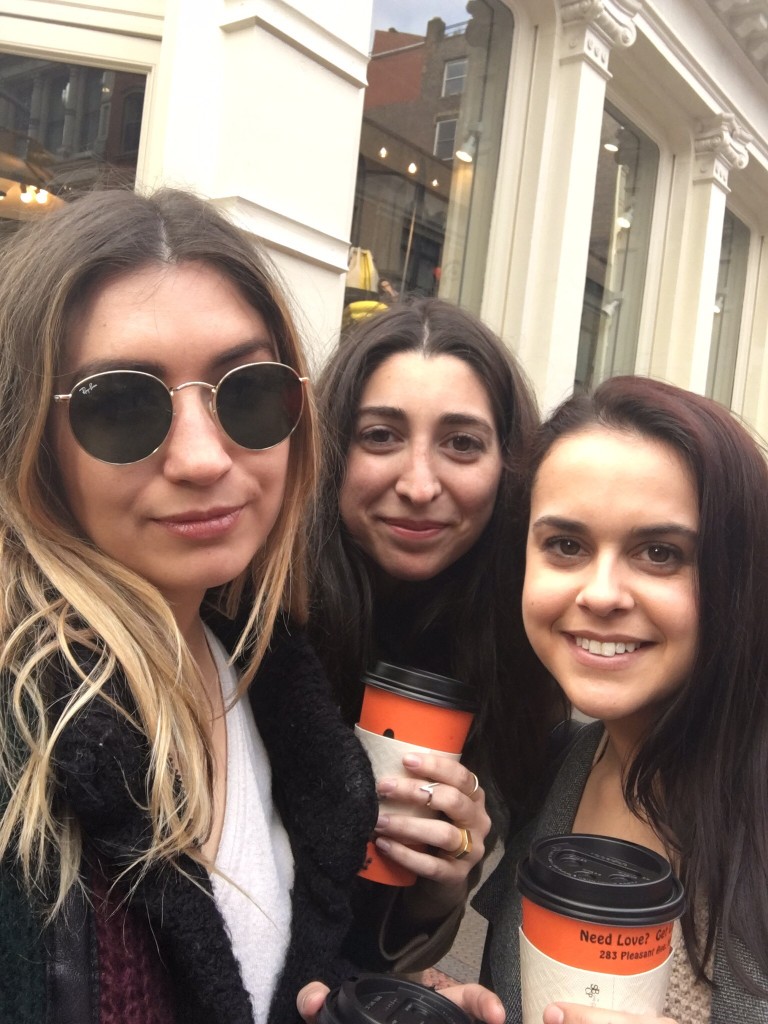 After coffee, we went to Warby Parker (am I the only who has never heard of this store?!) and had some fun trying on glasses.  They have a photo booth in the back of the store and had way too much fun being silly.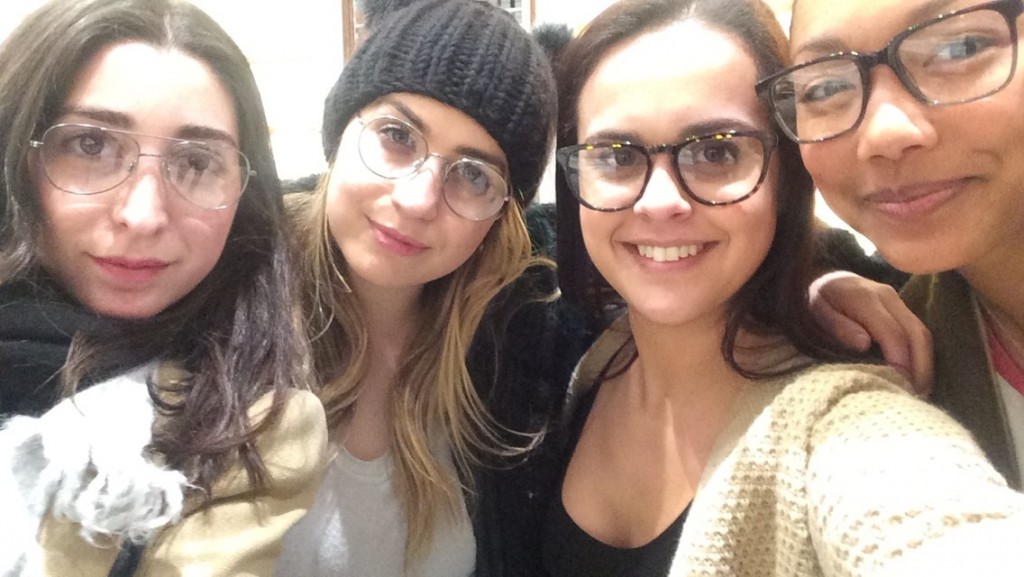 We then went to the Biergarten at the Standard.  This place was super cool and really reminded me of OMB here in Charlotte.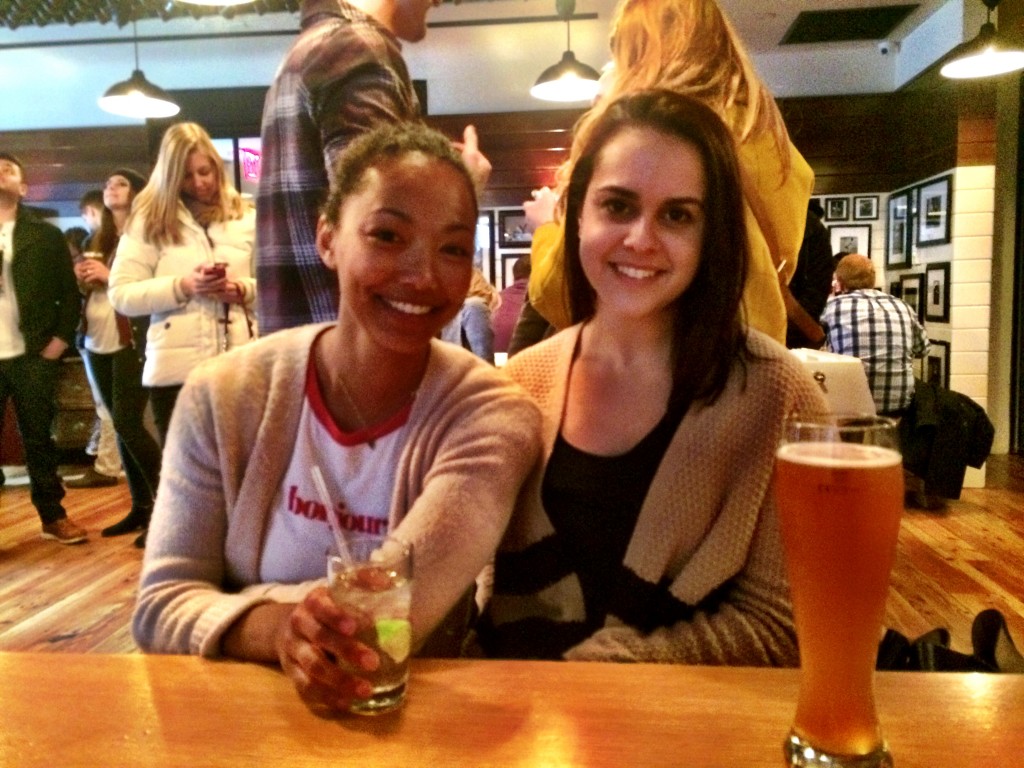 Before heading back to Katharine's place, we went to the Rag & Bone sample sale.  It was packed and everything was still at least $85, so no one left with anything.
The night started off with a party in Brooklyn hosted by Vans: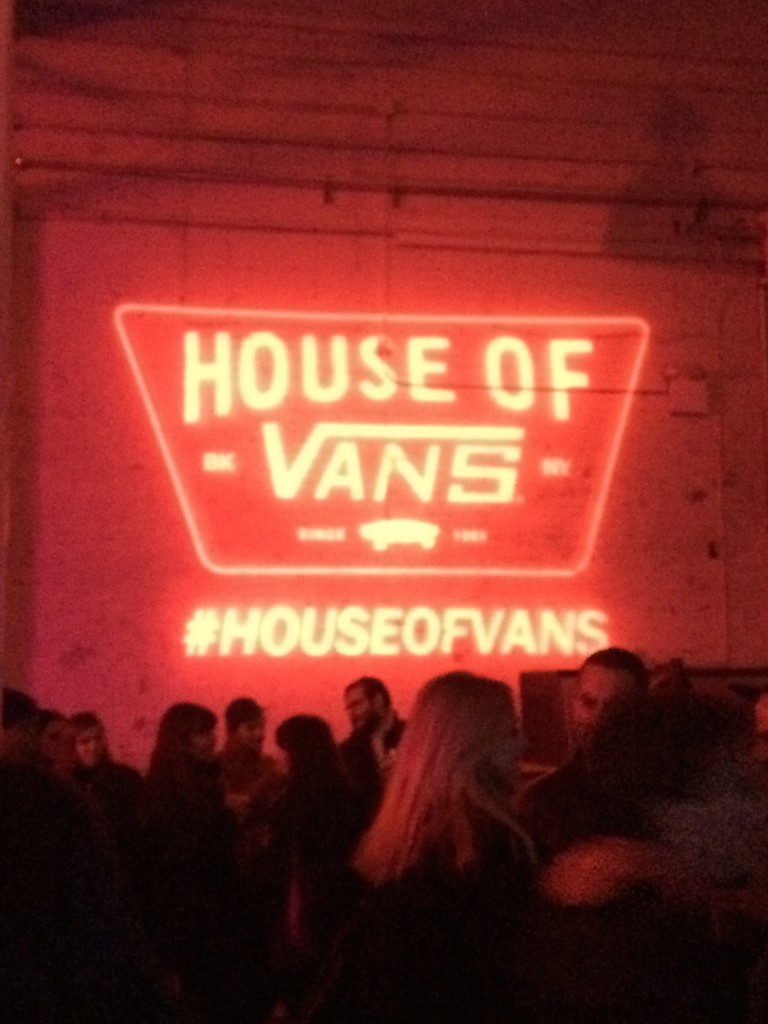 After, we had a dinner reservation at Alta, a Mediterranean tapas restaurant in Greenwich Village.  There were 10 people in our party, so we decided to go with "The Whole Shebang":
It was such an awesome experience ordering the whole menu.  I mean, when can you really do that?!  The food was unreal, my favorites being the chestnut fettuccine, sea bass carpaccio, beef sliders, and the grilled octopus.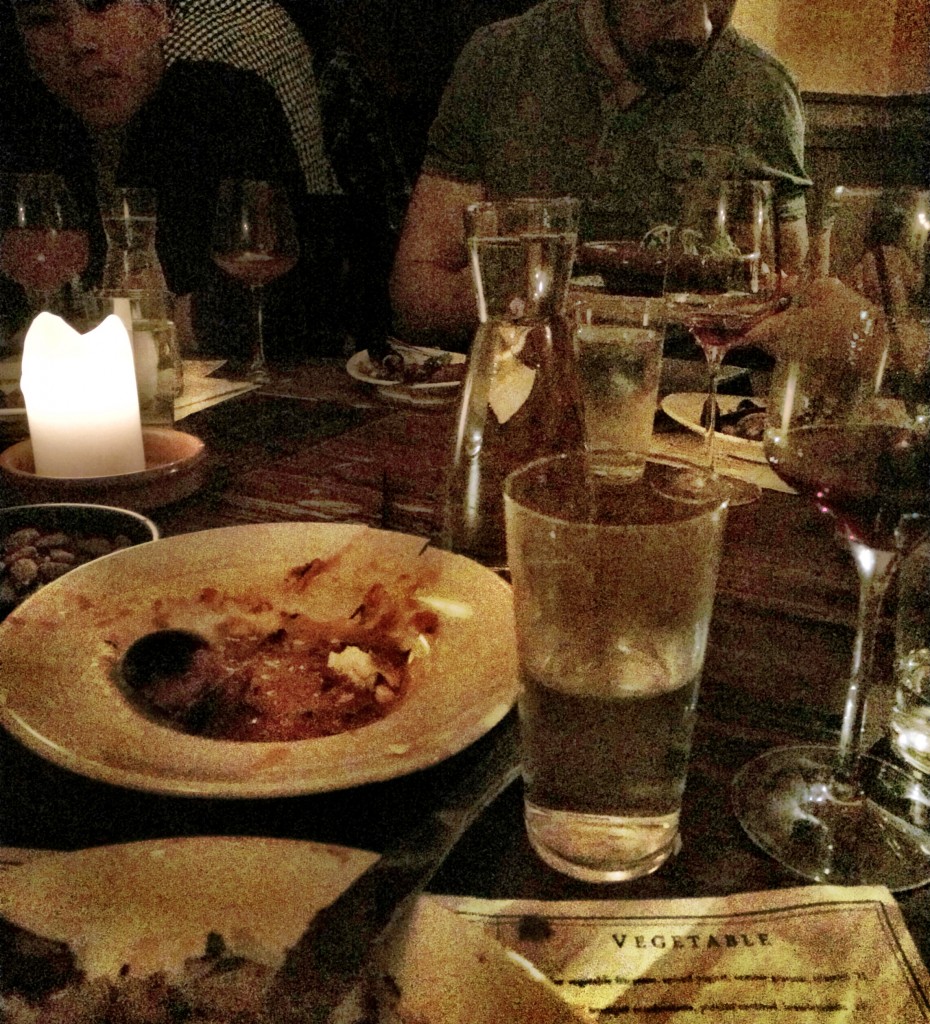 I highly recommend this place to eat!  This photo perfectly sums up how we felt after sampling FORTY dishes: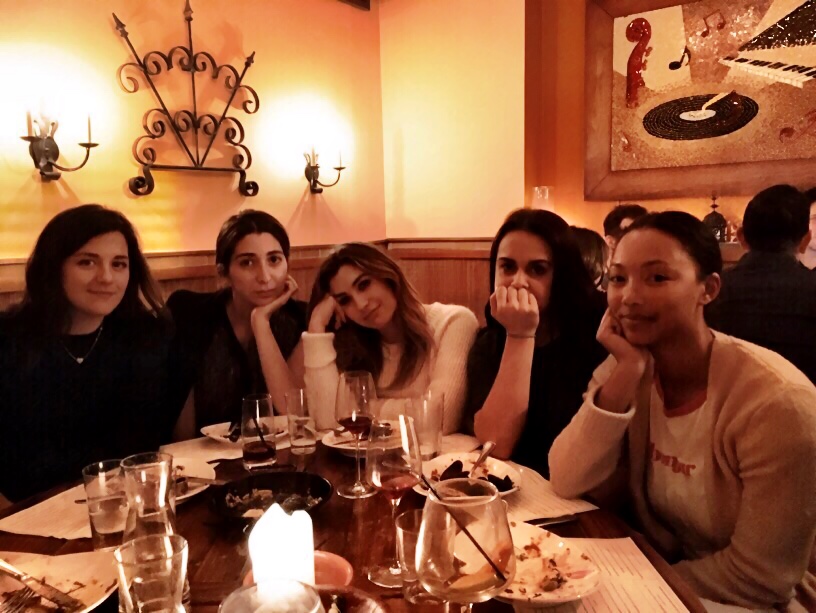 After a meal like that, there was no way we were going out and drinking.  We rolled ourselves home and onto the couch 🙂
Sunday
We kicked off the morning by going to a class at Pure Yoga.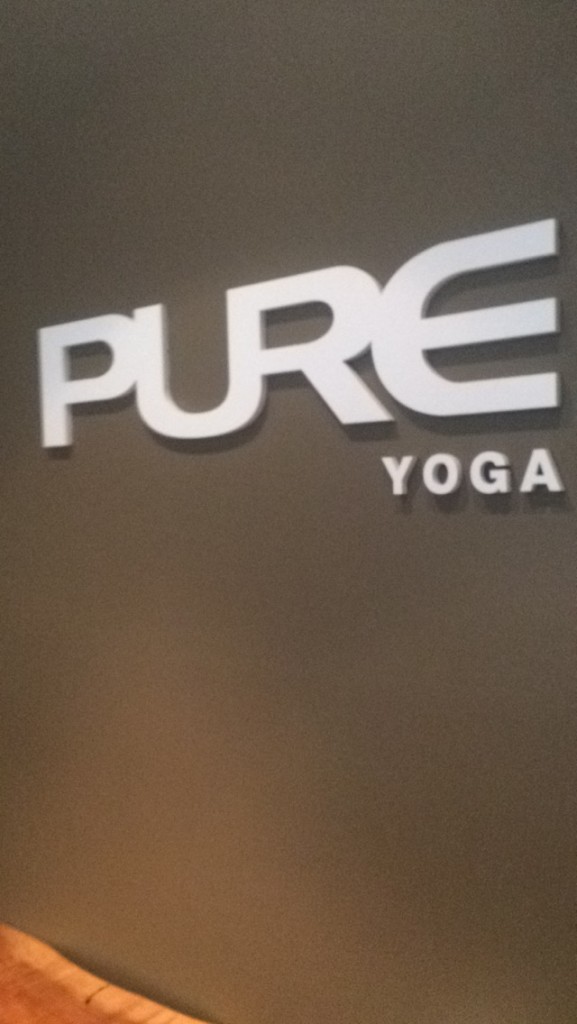 Surprisingly, we did not walk as much as you would think from being in the city.  It felt so good to sweat and stretch it out after two days of eating and staying up late.  The studio was HUGE, it reminded me of a hotel, with a large check in area, clothing store, and yoga advisor offices.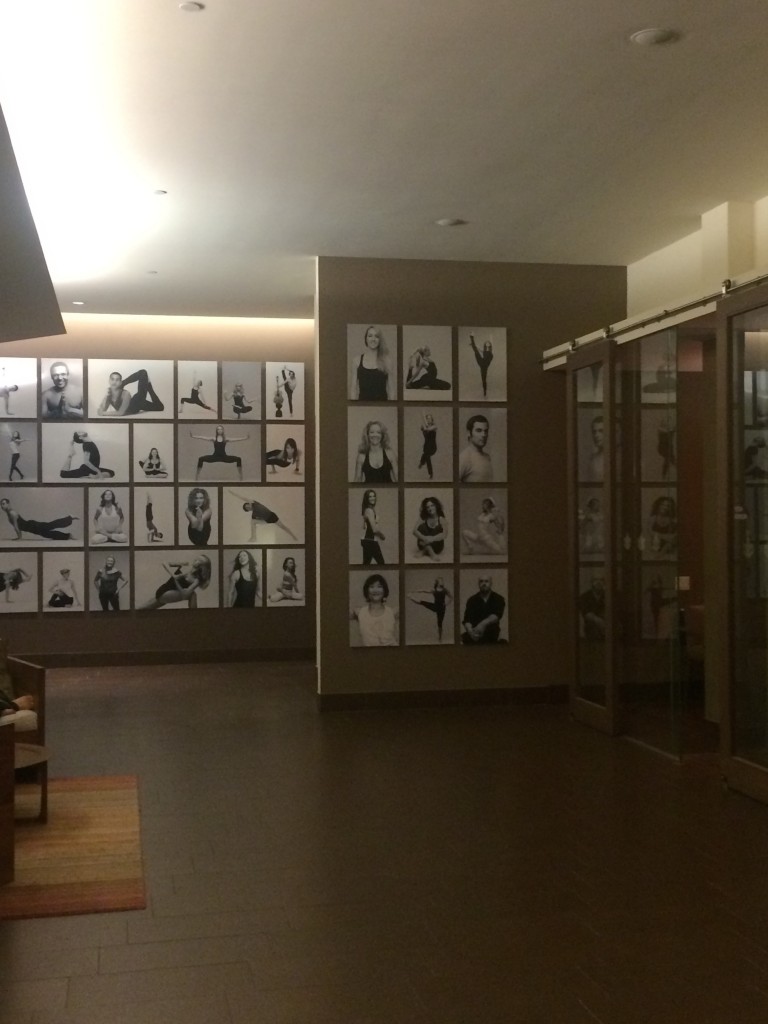 They had 8 (I think?) studio rooms in the whole place, which is huge compared to the yoga studios in Charlotte. Next time I am in the city, I will definitely be heading back there for a class.
Later, we had brunch reservations at Flex Mussels in downtown.  I was so happy that three of my friends from college were able to join us!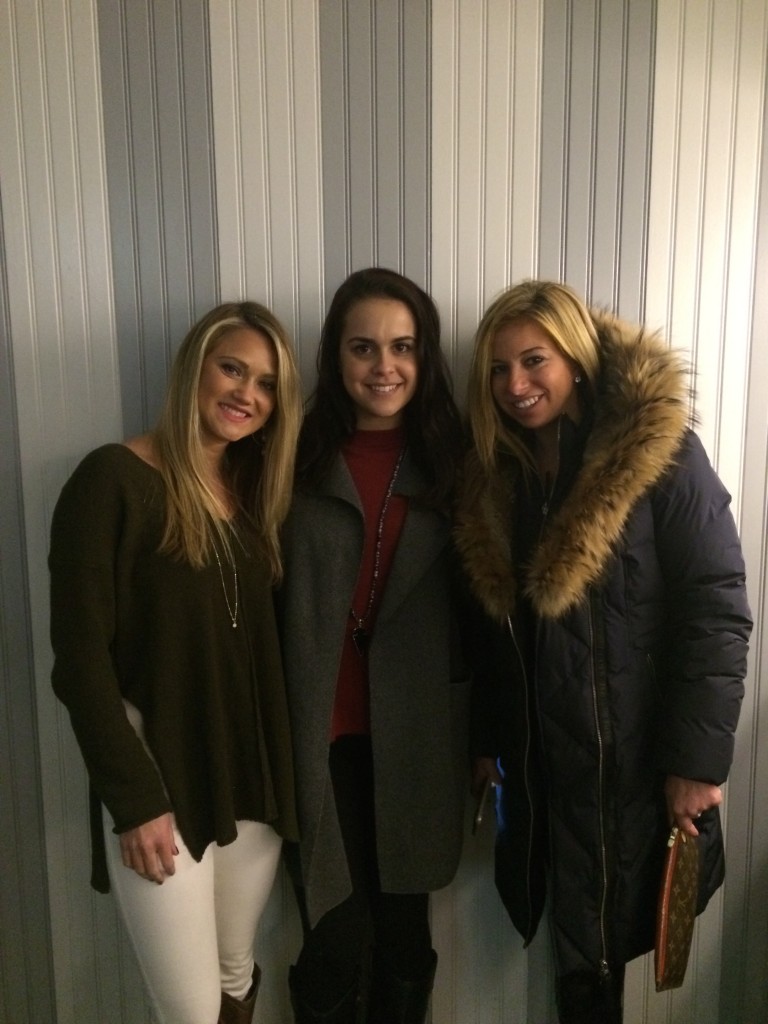 We started with an order of the savory everything donuts: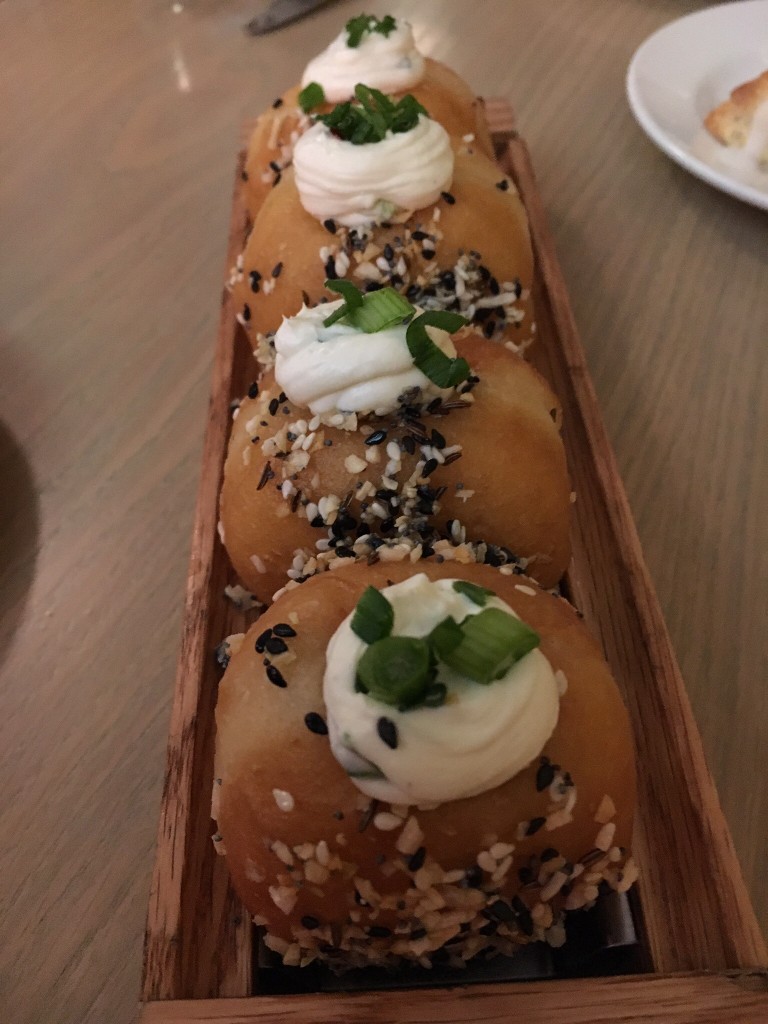 And boy, were these everything.  These donuts were filled with scallion whipped cream cheese and coated in an everything bagel seasoning.  We scoped out this restaurant on Instagram prior to going, and these donuts were everywhere, we just knew we had to get them.
For my entree, I stuck with something basic: the pancakes topped with strawberries: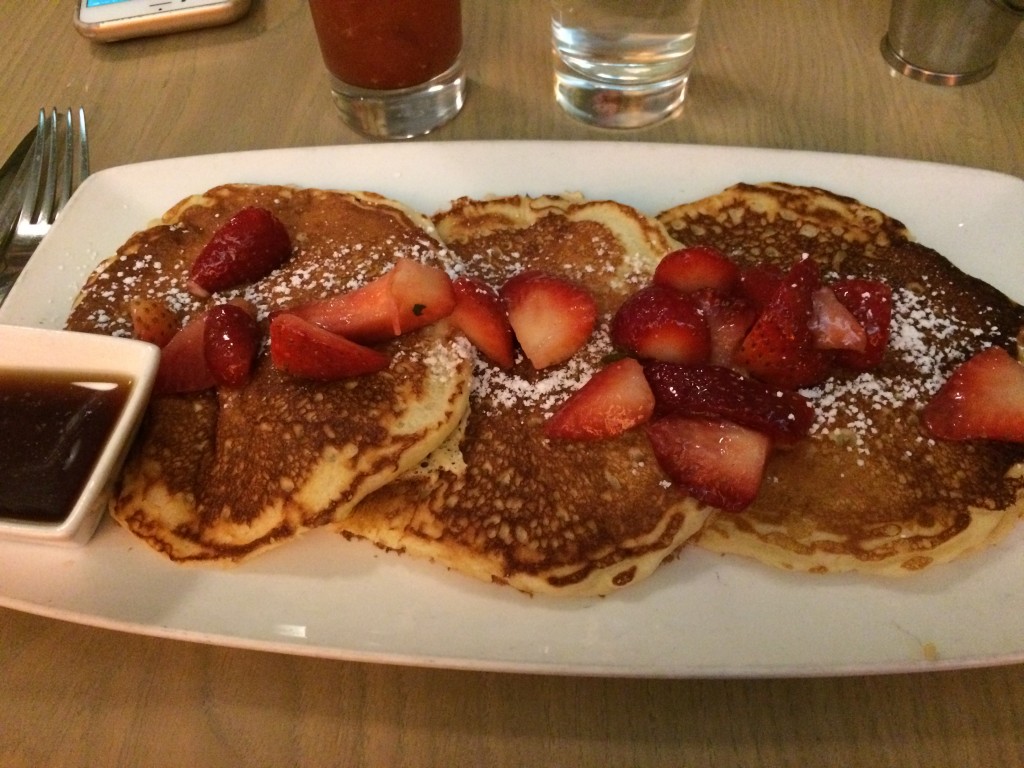 Everyone loved their food; I'd love to go back to this place for dinner!
After, it started snowing!  We were shocked and excited, considering the whole weekend had been fairly "warm" for this time of year.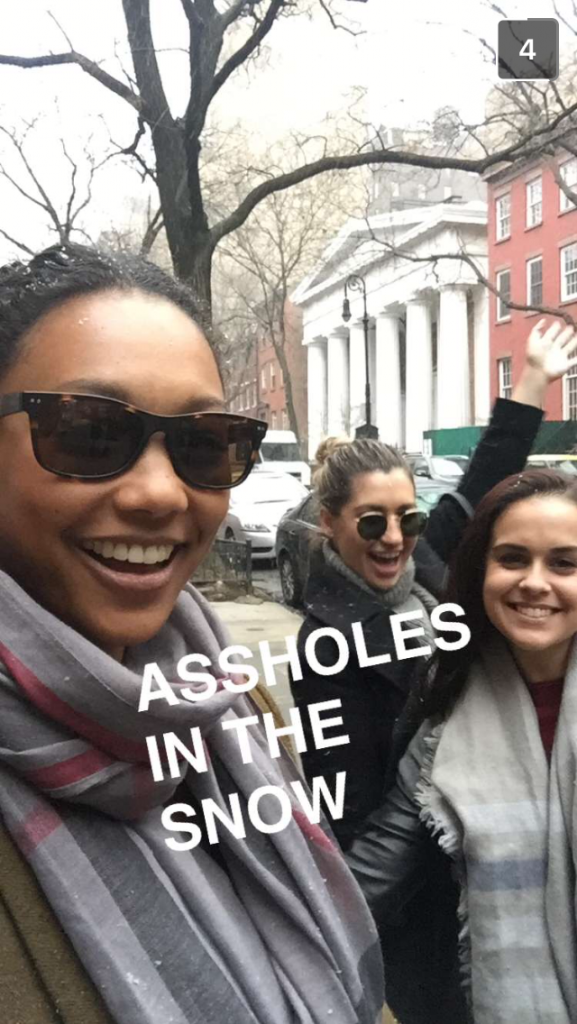 After, we went to City Bakery to get hot chocolates.  Something about snow in NYC screams decadent hot chocolates and delicious marshmallows.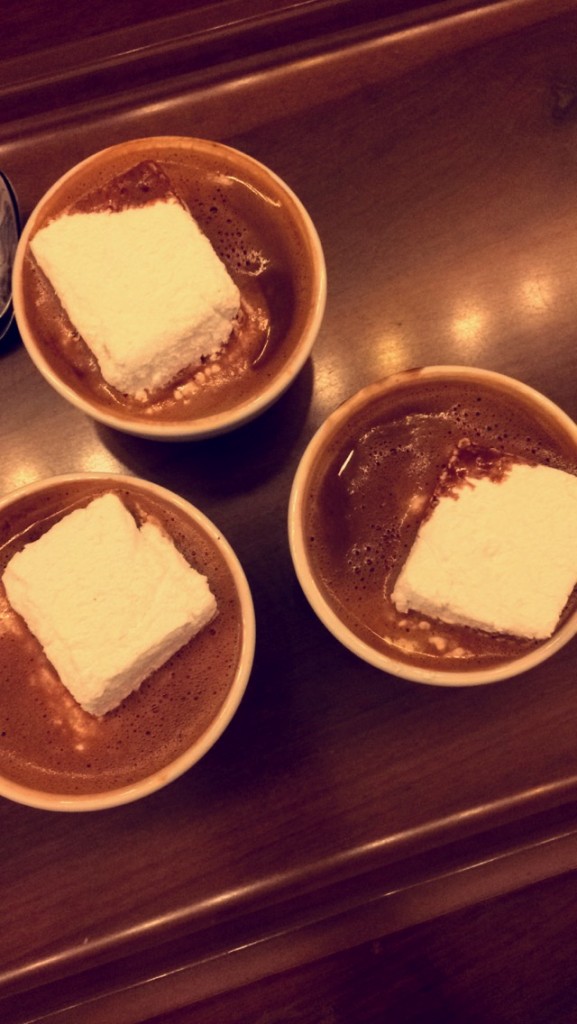 Obligatory attempt at a hot chocolate-sipping picture: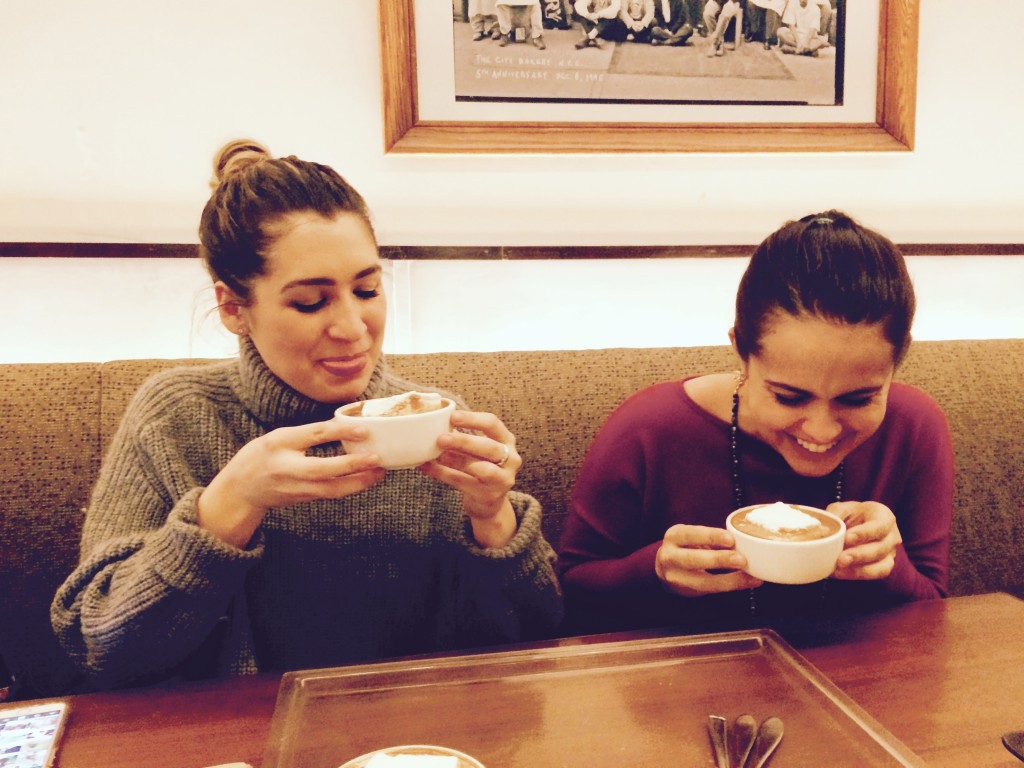 The rest of our afternoon was spent at The Whitney Museum of American Art.  Honestly, this was one of my favorite museums I have ever visited.  My friend Katharine is a member and has guest passes.  There are 7 (?) floors with different exhibits and each one was so different.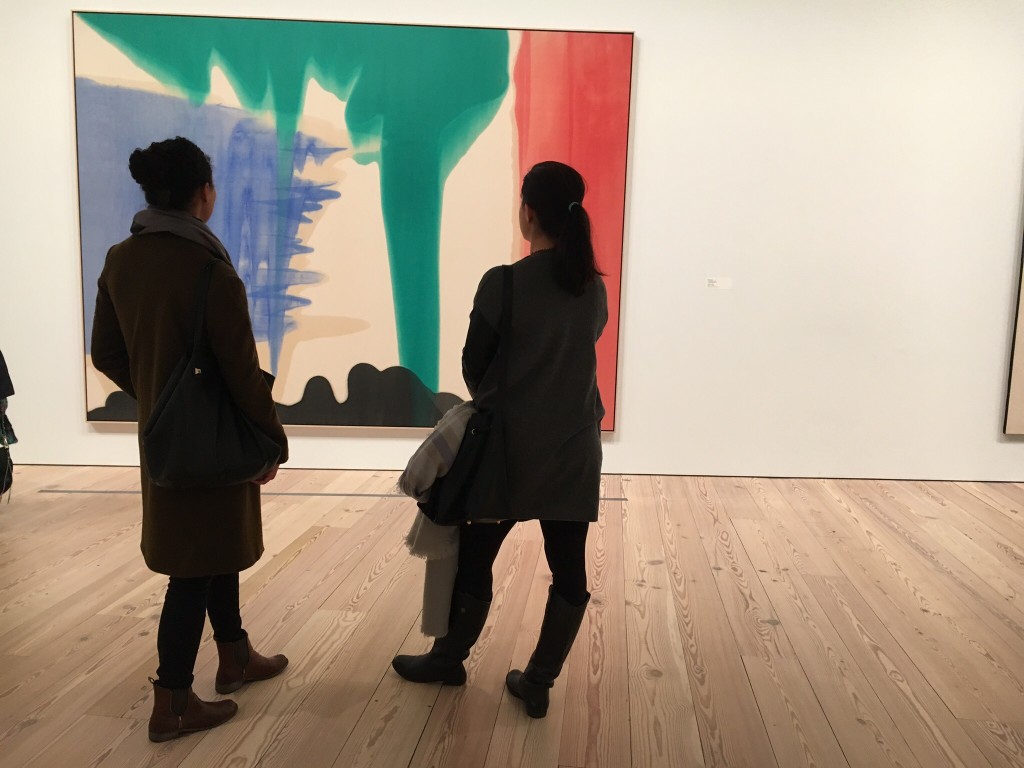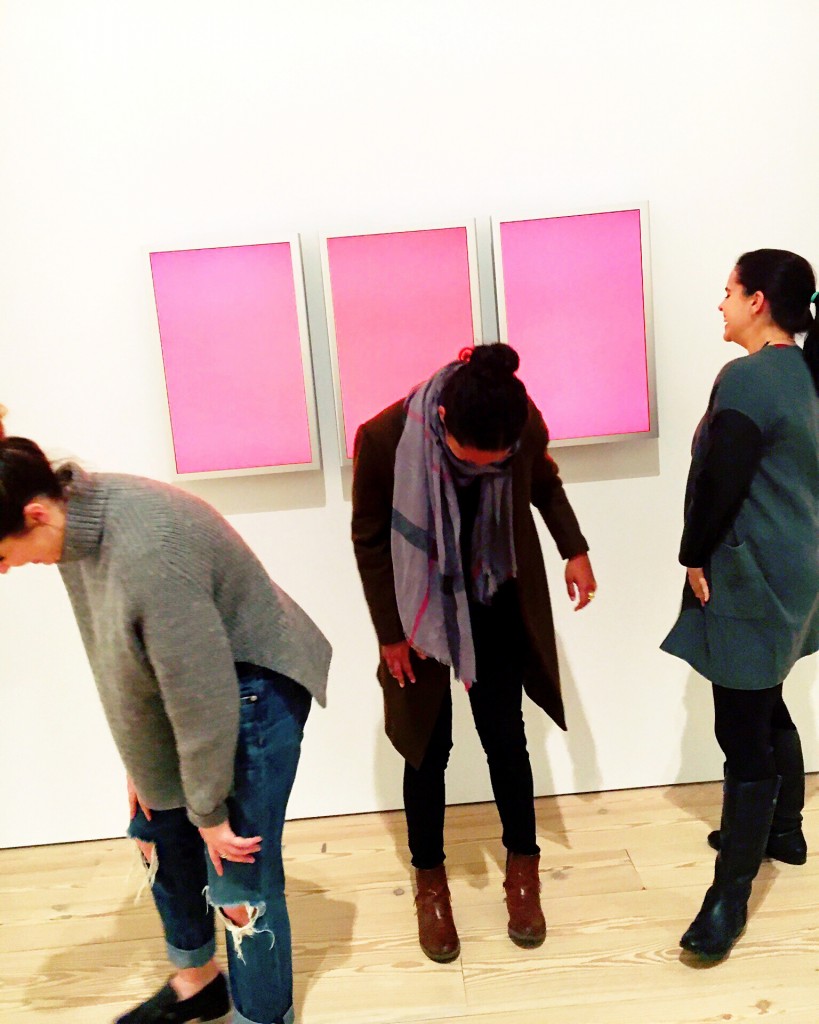 After, we walked to grab a drink at THE CUTEST restaurant called Santina.   I know I said earlier I wanted my future house to look like the inside of Rosie's, but I instantly changed my mind the second I walked into this place.  The whole restaurant is GORGEOUS.  We stopped in for basil bellinis.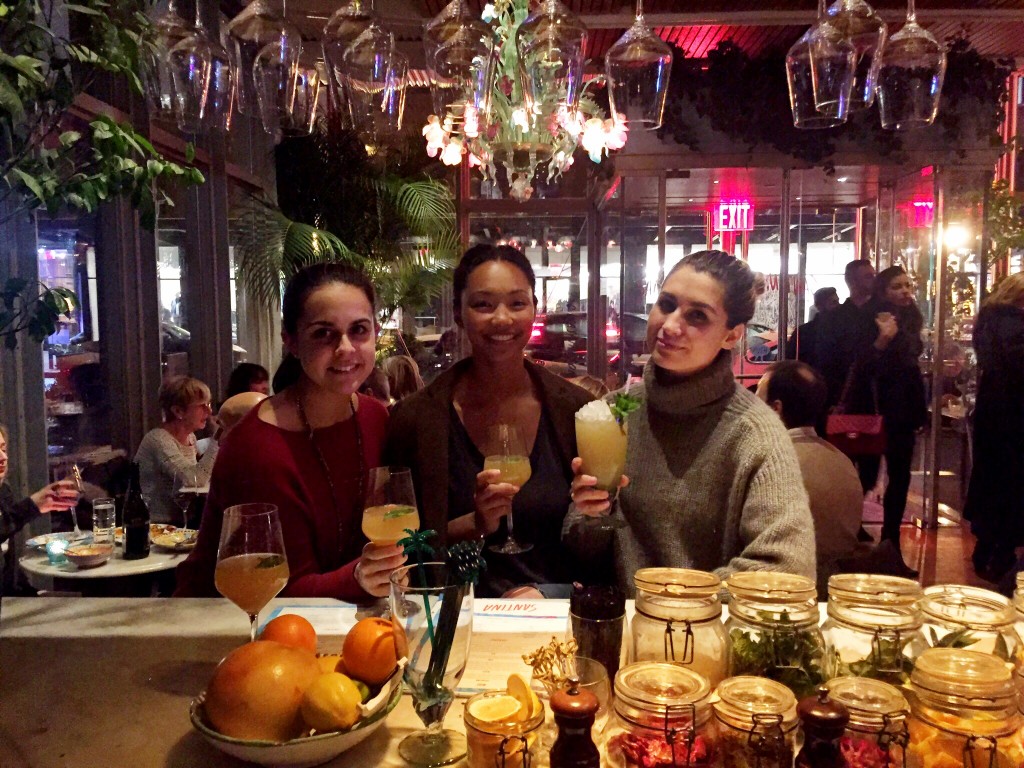 Dinner that night was at Parm on the Upper West Side.  We just had to get some Italian food while in the city!
The chicken parmesan was probably the best I've ever had: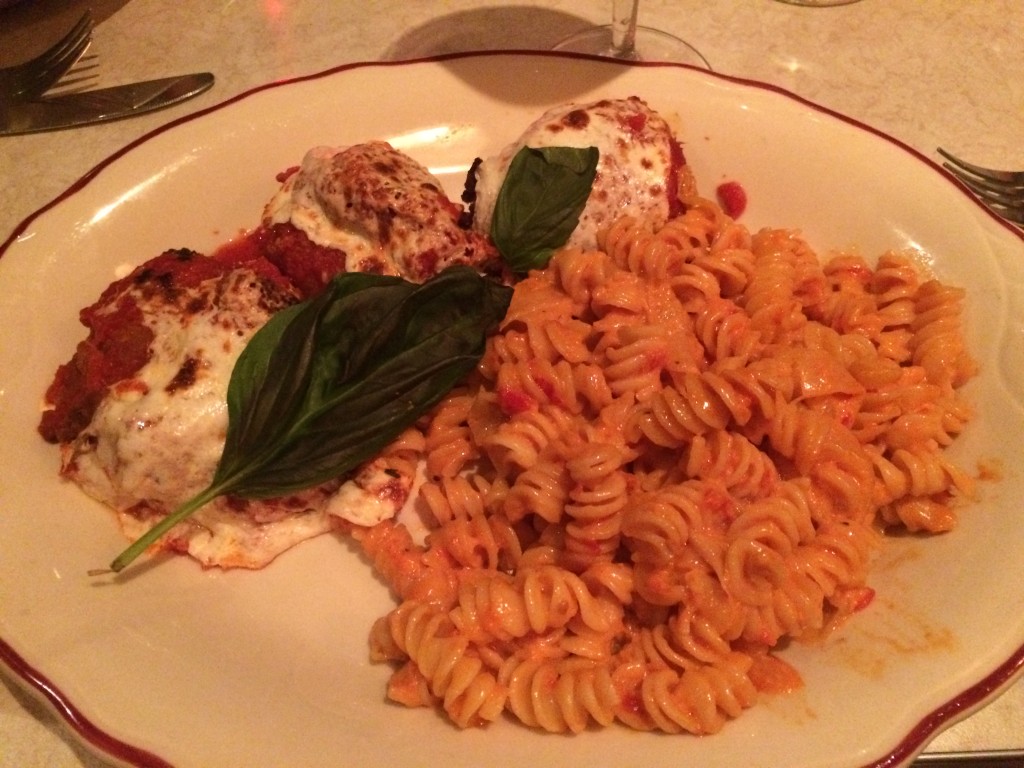 I've been dreaming about this pasta ever since.
The night ended with bites of Levain Bakery cookies and the Amy Winehouse documentary.
All in all, the weekend was a total success!  We ate delicious food, sweat a little, and saw a lot of different areas of the city.  The flight from Charlotte is reasonably priced and quick; another trip is definitely in order soon!
-Have you ever been to NYC?!  If so, what's your favorite thing to do there?
-What is your favorite type of cuisine?
-Do you stay in touch with friends from high school and/or college?