Charlotte's fitness scene is saturated with a wide variety of boutique studios and your regular chain gyms.  For the size of the city, you can find about 10 different fitness studios within a 5-minute driving radius.  Today's post highlights my top places to sweat in the Queen City.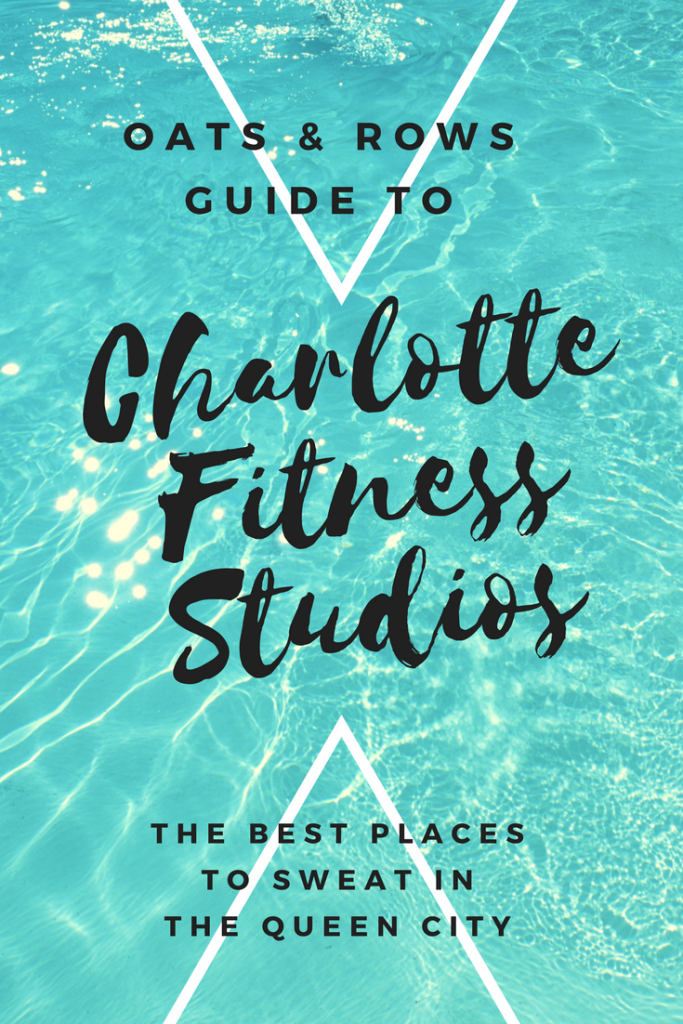 If you want to leave feeling like a badass – MADabolic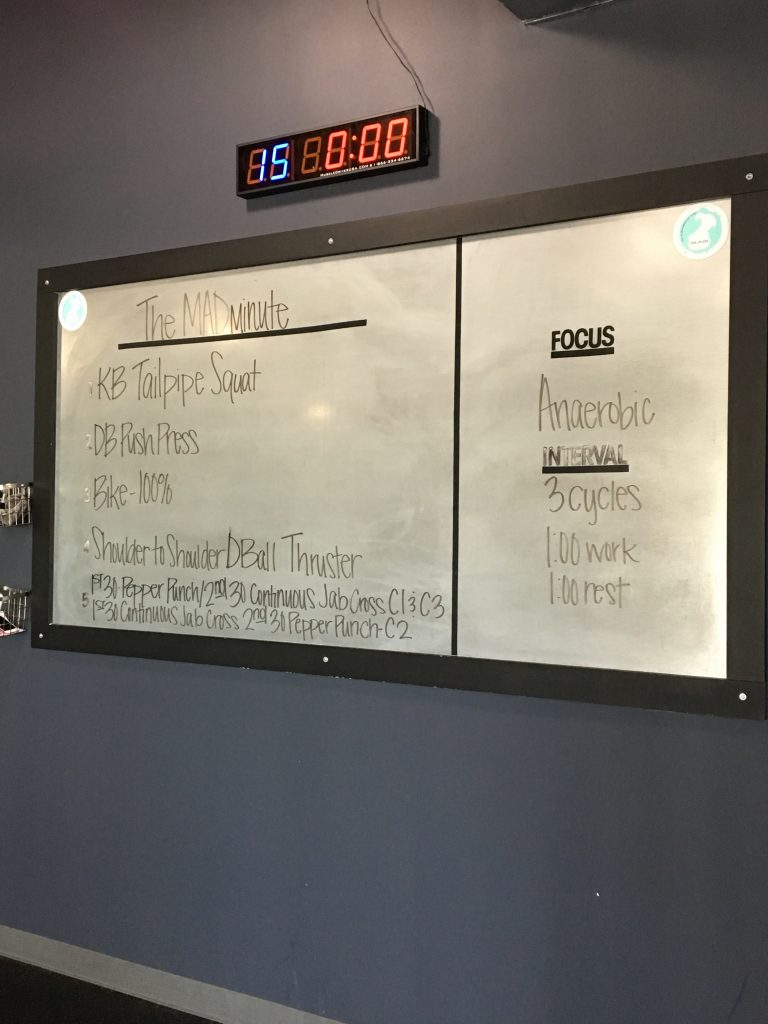 I had to list this one first because it's my favorite place to workout in the whole city (if you've been a longtime reader, you already know this).  MADabolic is in a handful of cities around the U.S. and Canada, but Charlotte is where it was born.  The workout is interval-style consisting of 5 stations.  There are 3 types of training days: Momentum, Anaerobic, and Durability.  The classes are 50 minutes and leave you feeling like you can accomplish anything.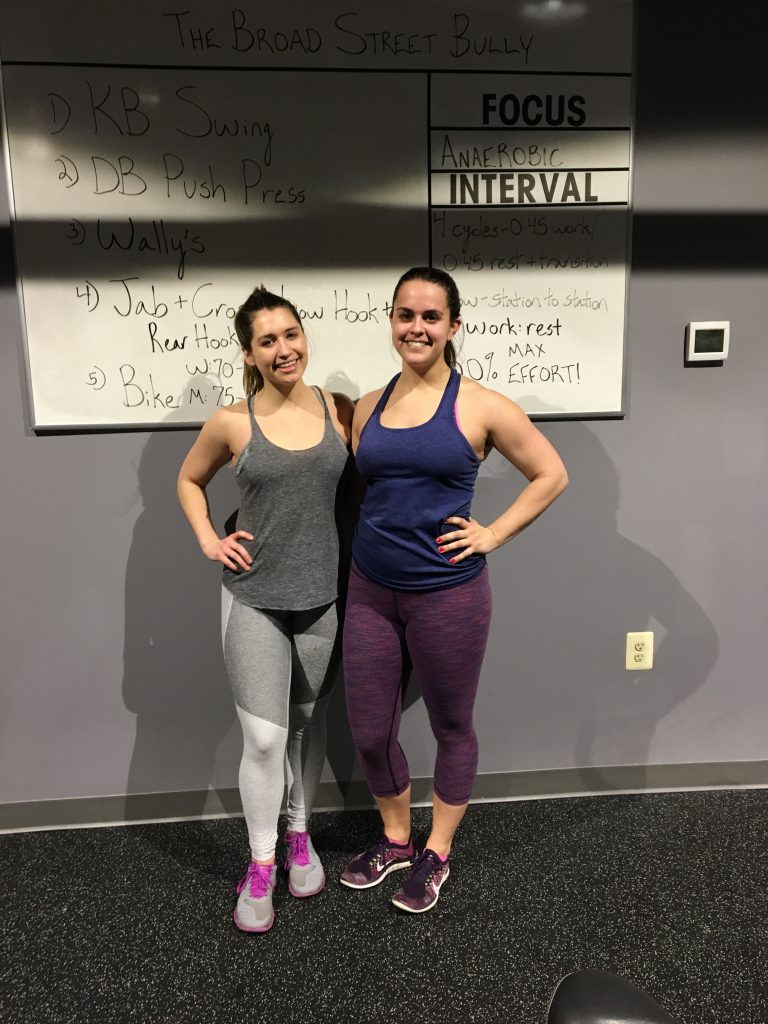 What sets them apart?   Their variety of equipment: sledgehammers, slide boards, slam balls, ski ergometers, assault bikes, punching bags, battle ropes, and kettle bells.
Favorite instructor(s): ALL OF THEM.
My tip for newbies: start in the lowest weight group (white group).  This way you can get a feel for and learn the movements without compromising form.
New Client Special: 10 Days for $10.  If you are in Charlotte or in a city where there is a MAD, you HAVE to take advantage of this deal!
Best place to get bendy – Yoga One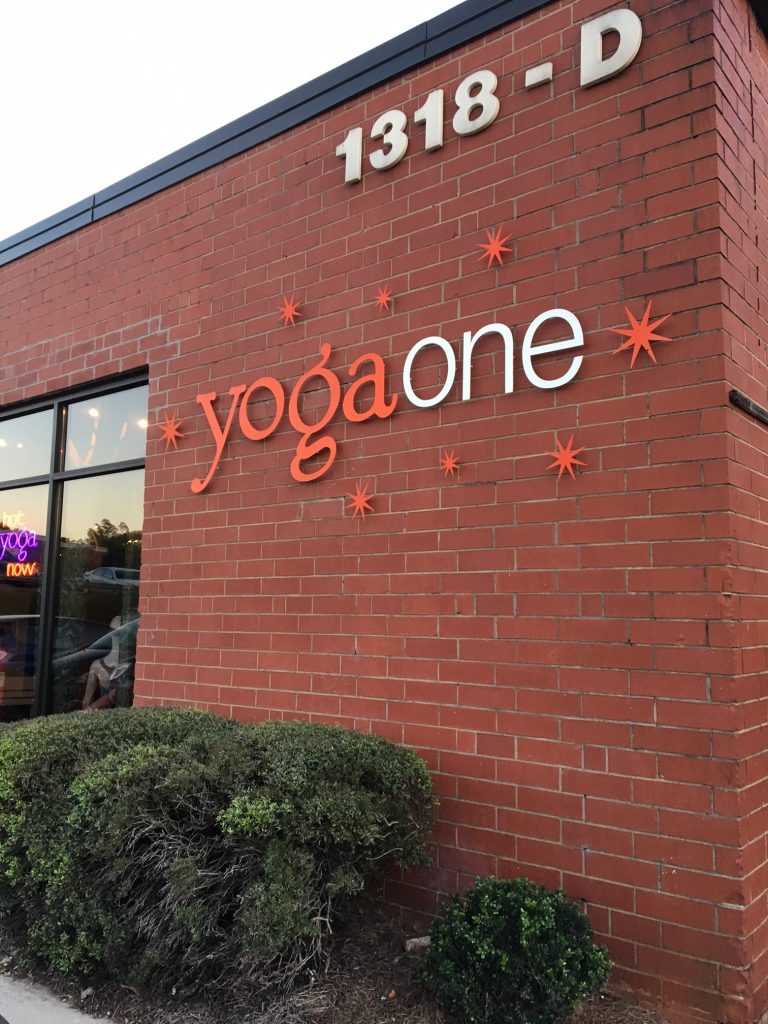 Yoga One is a Baptiste-affiliated studio (read more about that here).  The main studio is in Plaza Midwood and they just opened a second studio in Dilworth.
What sets them apart from other studios?  What I love about Yoga One is the environment.  The space and the energy of the people make it so welcoming.  When I am in class, I am fully present and engaged (which is usually hard for me to do).  I am not at all concerned by the person next to me and 100% focused on my own practice.  At some other studios, there's this competitive nature and "who is wearing the most lululemon" kind of vibe which is just distracting.
Favorite instructor(s):  I've heard nothing but great things about all of them, but I've taken Ann and Kevin's classes the most and love them.
My tip for newbies: like any other hot yoga class, bring water and a towel.  Also, I can assure you, you WILL feel comfortable at Yoga One.  There is zero judgment.  Everyone is there working on themselves and their own practice.
New Client Special: First Month is $31
Favorite cycle studio – FlyWheel
In my opinion, Flywheel is the top indoor cycling studio in Charlotte.  It has energetic and motivating instructors that have killer playlists.  Through my SPINNING training, we are taught to never do any sort of weights or unusual movements (pushups, etc) but I do like the weight portion in their classes.  Every class has a leader board (to be on it is optional) so it shows who has the highest power throughout the class.  It's super motivating during the sprint songs!
What sets it apart from other studios?  To me, Flywheel was one of the first indoor cycling boutique studios in Charlotte.  It's built that reputation.
Favorite instructor(s):  Jenna and Shane
My tips for newbies:  I highly recommend arriving 10-15 minutes early to check in, get your locker and cycling shoes, and learn how to set up your bike.  The ladies who work in the studio are very helpful.
New Client Special: First class is $15 (it used to be free…womp womp)
A total body burner – Hilliard Studio Method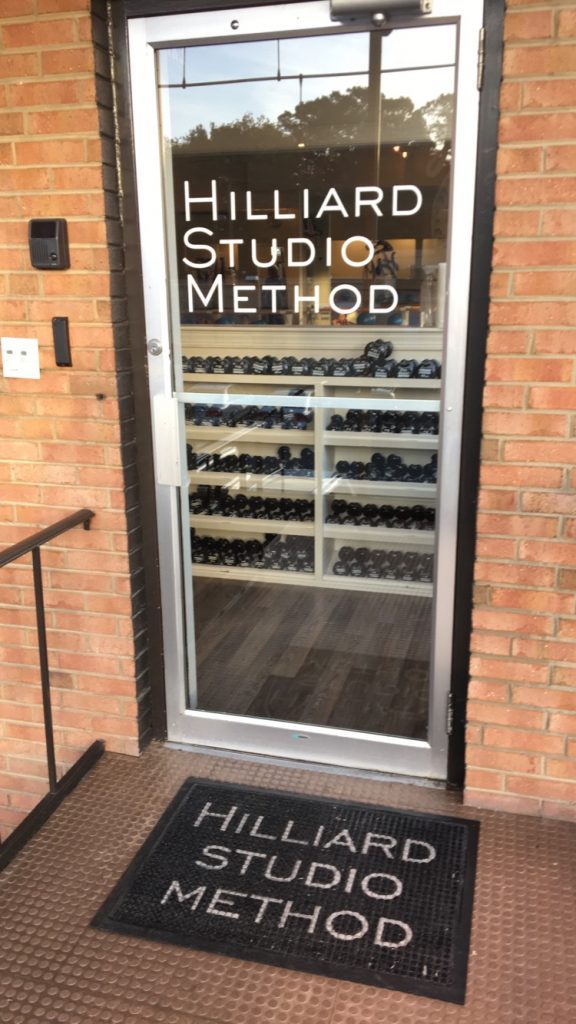 You ask anyone who has taken a HSM class, I can bet they will tell you how brutal it is.  It is a 60-minute total body barre workout mixing in weights and Pilates-style core work.  You are moving nonstop during those 60 minutes.  I've done moves in this class I have never done before.  It is SUCH a good workout and you leave feeling strong and accomplished.
What sets it apart? The movements.  I've worked my muscles in ways I didn't know I could.  Also, you are typically working 2-3 muscles groups at once nonstop throughout class.
Favorite instructor(s): Elizabeth and Lauren
My tips for newbies: most people grab 2 sets of weights before class, but I'd grab a 3rd set just in case.  The weights are outside of the workout room so it would be a pain to run out and grab them if you decide you need them in the middle of class.
New Client Special: 10 classes to use in 60 days for $150
If you are looking for an 'empty the tank' breathless-type workout – Orangetheory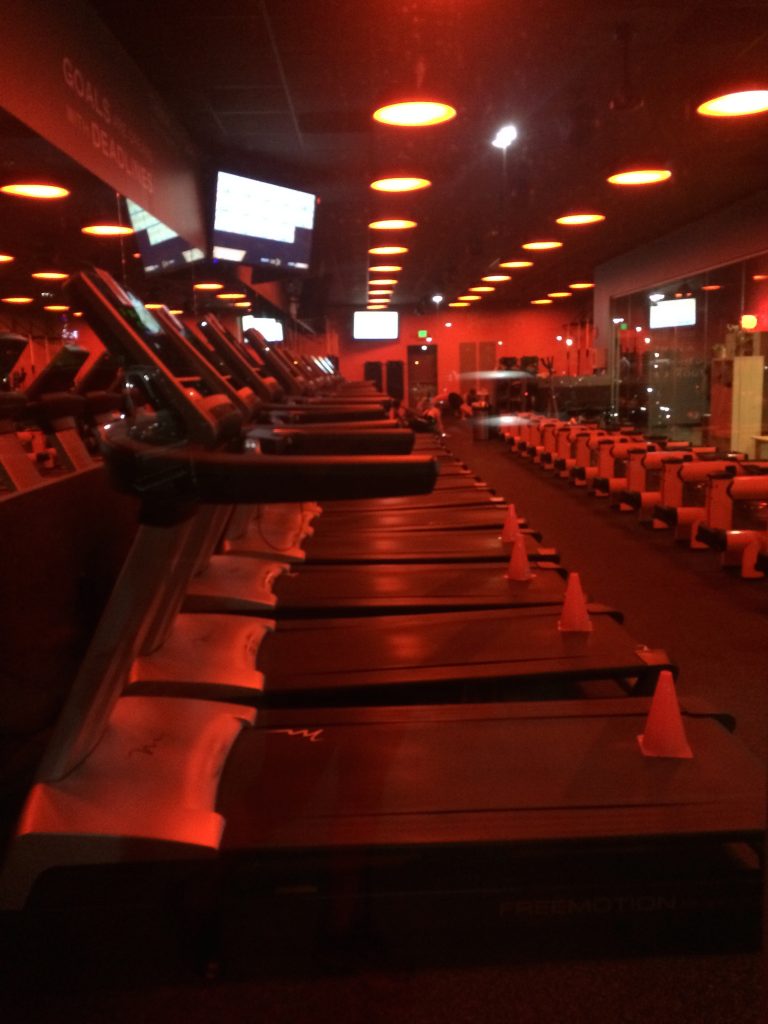 Orangetheory is everywhere these days, especially in Charlotte.  The OTF Charlotte community is booming and it's impressive and inspiring to see so many people come together through the workout.  It's a 60-minute cardio and strength class that is driven by heart rate training.  Depending upon the size of the class, there are 2 or 3 different groups within the class.
For the cardio portion of class, it's a mixture of the treadmill, rower, and body weight movement.  For the strength portion, it's a mixture of body weight exercises, BOSU balls, dumbbells, and the TRX.
What sets it apart?  Besides being the only workout driven by heart rate training, it's pretty cost effective.  Based on the class time, effort/exertion, and price, you get your money's worth with Orangetheory.
Favorite instructor(s):  When I was going regularly, Justin was my favorite.  I enjoyed his music and his motivation and, coming from an instructor's point of view, he commanded the room effortlessly.
My tips for newbies: OTF is EXHAUSTING.  It is not something you need to be doing every day.
New Client Special: First class is free
A workout that's challenging but fun at the same time – AIR Fitness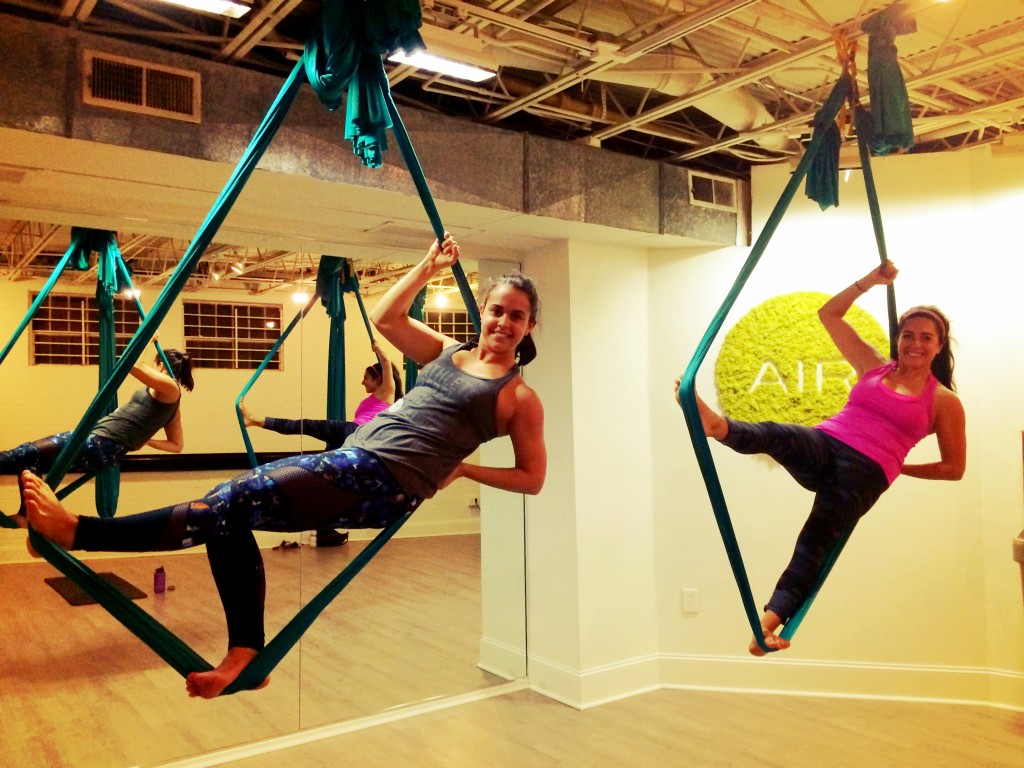 AIR Fitness is an aerial fitness studio that incorporates interval training, strength training, and aerial yoga into each class.  They also have tabata classes (a type of interval training) and those classes are strictly strength movements.
What sets it apart?  It's pretty obvious, but the silks.  Not only are the silks used for the aerial yoga moves, but you can use it like a TRX.  Also, the studio is super involved in the community and host a lot of workshops.  The studio is affiliated with the new facial bar in South Park, Mud.
Favorite instructor(s): Kerri, the owner!
My tips for newbies: Don't be scared, it's fun!
New Client Special: $100 for one month unlimited.
Honorable Mentions
Charlotte Yoga 
FlyBarre 
HSM Core (read my post all about HSM Core here!)
First Wind Cycling
Your turn!
CLT Locals – where is your favorite place to workout in the city?  Have you been to any of the studios listed above?
Non-locals – where do you workout in your city?