Happy Saturday!
I plan to have a slow morning with a trip to a local coffee shop, lunch with my friend Sarah, and doing some photography prop crafting for the blog.  Be sure to check out the links below for recipes and other reads I have been loving this week.  Hope you all have a wonderful weekend!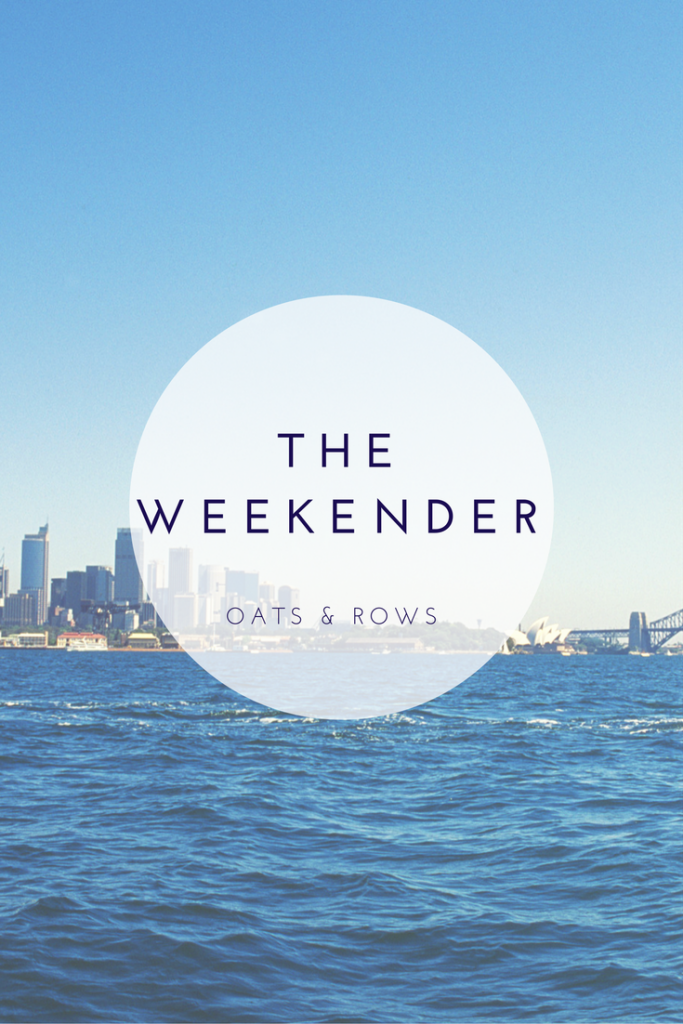 Fitness
The Benefits of Band-Assisted Pull-ups via Burpees for Breakfast
30 Minute Treadmill Interval Workout via Sweet and Strong Blog
JACKED-o-lantern Total Body Strength Workout via Fitnessista
Back to Basics Bodyweight HIIT Workout via Nourish Move Love
Ab & Arm Sculpting Foam Roller Workout via Born to Sweat
Health & Wellness
The 9 Healthiest Airports in the World via Well + Good
How I Balance My Splurges on the Weekends via Carrots 'n' Cake
Healing 3-Ingredient Turmeric Tonic via Minimalist Baker
Food Police or Nutrition Ally? via The Joy of Eating
My Journey to Intuitive Eating via In It 4 The Long Run
Food & Drink
Fall Harvest Meat and Cheese Board via The Roasted Root
Healthy Pumpkin Chocolate Chip Muffins via Ambitious Kitchen
25 Paleo-Friendly Pumpkin Recipes via Lexi's Clean Kitchen
50 Healthy Slow Cooker Recipes via Fit Foodie Finds
Grilled Peach Toast with Crispy Prosciutto & Pecorino via Not Without Salt
Gluten-Free Harvest Apple Crisp via The Real Food RDs
Paleo Pumpkin Spice Latte via Paleo Running Momma
Pumpkin Pie Granola via RachL Mansfield
Pumpkin Cheesecake Bars via Living Well Kitchen
Blogging & Business
How to Get Clients to Trust and Listen to You via Yes and Yes
50 Encouraging Quotes For Creating a Successful Business via Elle & Company
Local
23 Pumpkin-Flavored Charlotte Foods for the Fall Obsessed via Charlotte Agenda
Misc.
How to Tame the Caffeine Beast Without Losing Your Mind via Danielle Zeigler
DIY Fringed Mirror via A Pair & A Spare DIY
Macrame Room Divider DIY via A Beautiful Mess
Kellogg Buys RX Bar for $600 Million via The Wall Street Journal