Happy Saturday!  It's the last day of the Expo and I cannot wait to tell you all about it.  Here are some recipes and other reads I loved from this week. Have a great weekend!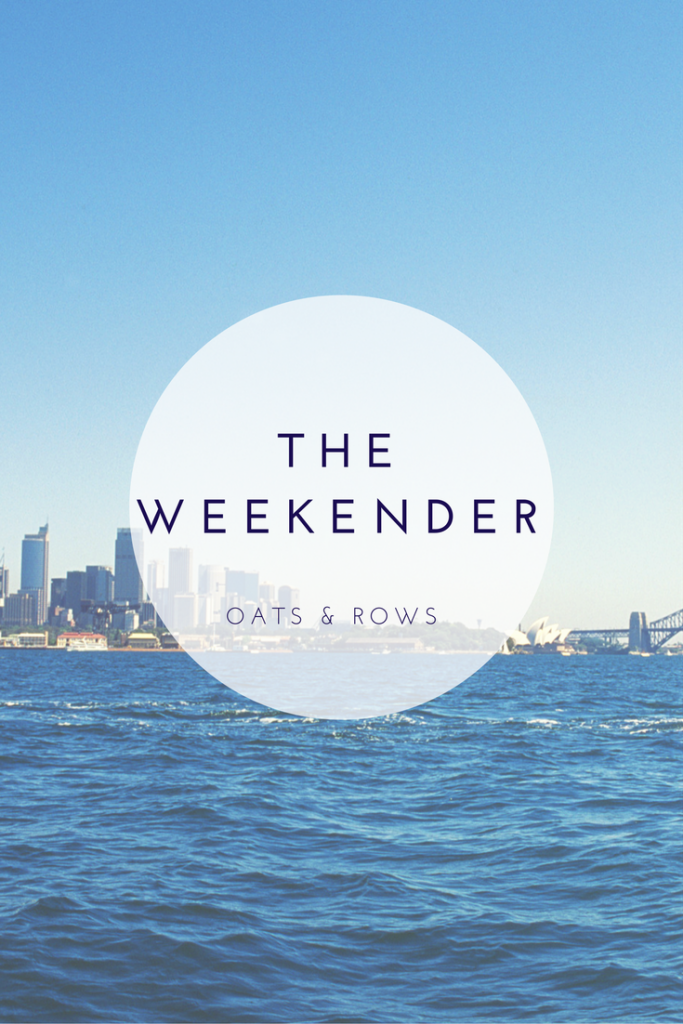 Fitness
Choosing the Right Strength Training Equipment via Fit Knit Chick
Double Down on Bad Runs for Maximum Race Day Results via Run to the Finish
Legs & Back Strength Workout + Cardio via Nourish Move Love
What is Intuitive Exercise? via Burpees for Breakfast
Health & Wellness
6 Tactics for Avoiding the Comparison Trap via A Pair & A Spare
8 Reminders About Body Image, Counting Calories, & Your True Health via Fitting It All In
The Glorification of Being Busy via Addicted to Lovely
Food & Drink
Summer Arugula Salad with Peaches and Corn via Uproot Kitchen
Roasted Cauliflower and Potato Soup via Nosh and Nourish
Tahini Chocolate Chip Cookies via Broma Bakery
Sea Salt Dark Chocolate Cookie Dough Crack Bars via RachL Mansfield
Buffalo Cauliflower Wings via Eating Bird Food
Easy Traditional White Sangria via Minimalist Baker
Blogging & Business
15 Clever Ways to Use Instagram Stories to Promote Your Business via Elle & Company
7 Easy Steps to Writing an Email Sequence via Fiona Flintham Marketing
17 Ways to Work Smarter and Save Time as an Entrepreneur via Market Beautifully
8 Easy(ish) Ways to Build Ethics Into Your Business via Yes and Yes
Misc.
I Started a Dinner Club and It Changed My Life via Pinch of Yum
5 Life Lessons I've Learned from My Dog via Erin's Inside Job