Hello from Boulder, CO!  It just rained a little bit but the sun is starting to peek through the clouds.  I hope the clouds pass so we can enjoy some more sun.
In about an hour, we will be heading to Chautauqua Park for Blend which we are kicking off with a trail run.  Should be interesting…this elevation is no joke.
I love reading other Friday Favorites/Things I'm Loving posts, so I thought I'd join in on the fun.  Without further ado, here are this week's favorites!
Denver, Colorado
Being able to be in Denver (and Boulder) this weekend for vacation is obviously a favorite this week!  I was in Colorado three years ago and I have been dying to get back.  The scenery is gorgeous, downtown is so cool, and the food is great!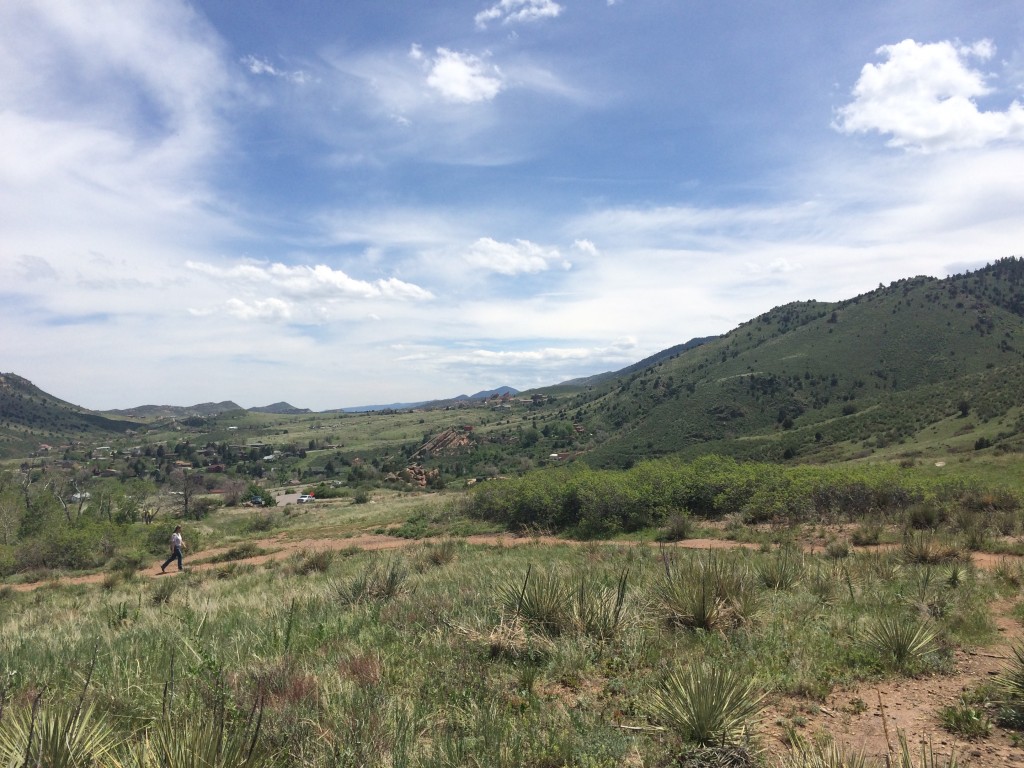 You seriously just can't beat this!  I will be doing a full recap of my time here soon, so be prepared for a ton of pictures!
Serial podcast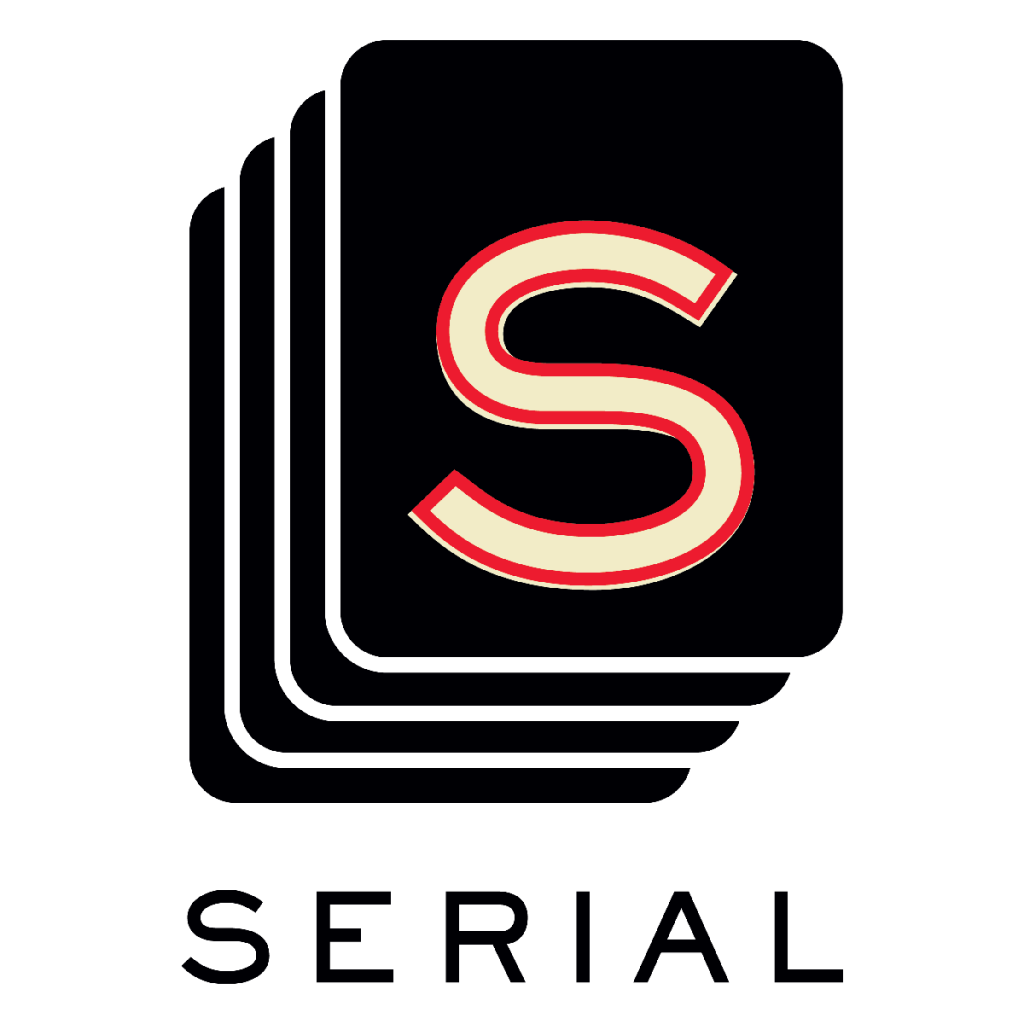 source
I am probably the last person on the planet to hop on the podcast bandwagon and listen to Serial.  Even though the stories can be disturbing and scary, I am just fascinated with crime shows and documentaries…especially the ones E! puts together.  I was listening to the first episode last weekend on my way home from Greensboro, but I hope to get further along with all the traveling I am doing.
Queen City tank from FlyWheel
I just completed the FlyWheel Summer Challenge (woohoo!) and they gave all of the participants a discount to use towards any merchandise in the studio.  I had been eyeing the Queen City tank for a while.  They were sold out of it, but they recently got more in so I quickly jumped at the opportunity to purchase it.  It's super cute and I love supporting the local studio and instructors.  I actually wore it on my flight to Denver yesterday to rep Charlotte.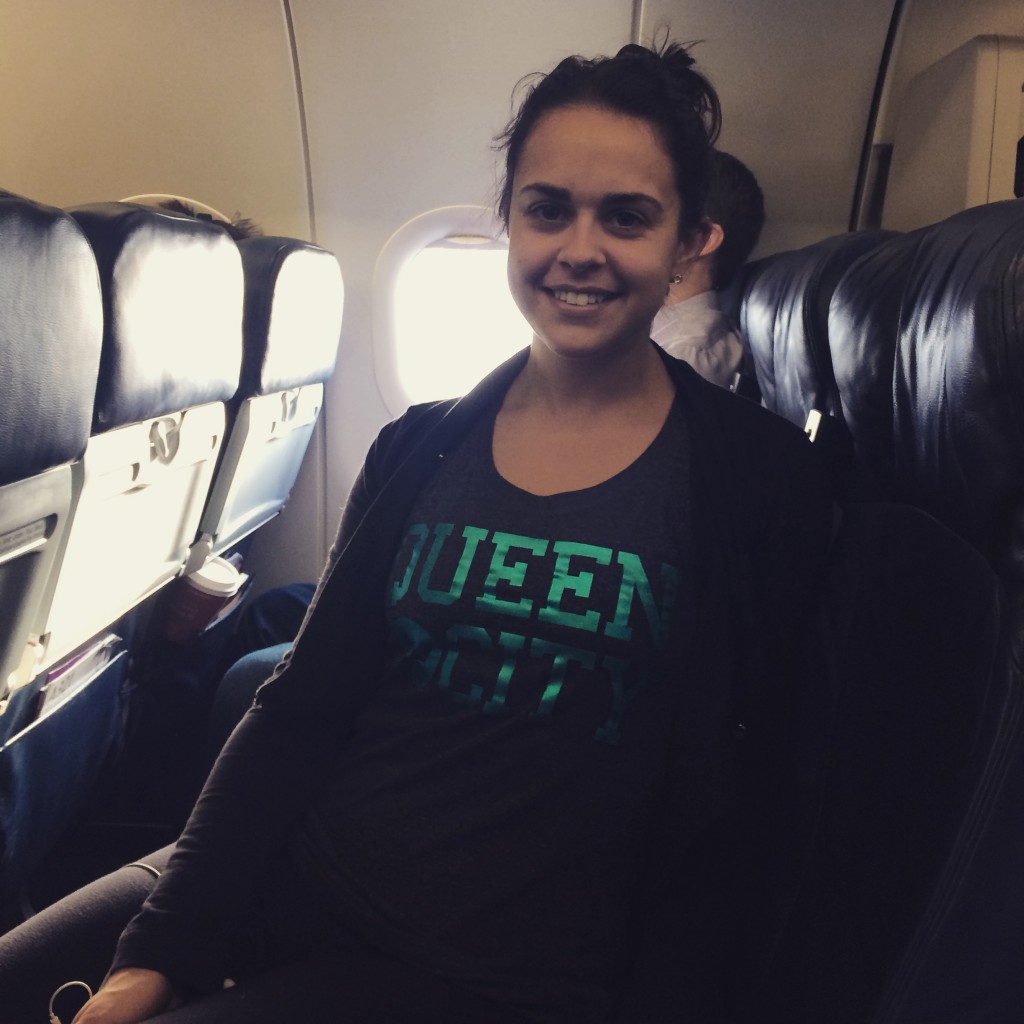 MAC Lipstick and Lipliner
I went to the mall earlier last week looking for some makeup but nothing specific initially.  As I was roaming the mall (this trip was clearly an unnecessary one..woops) I was thinking how I'd like a different lip color, one that I wouldn't really pick out for myself but would still work with my hair color and skin tone.  I have also been wanting a matte color, so I decided to go to the MAC counter at Nordstrom.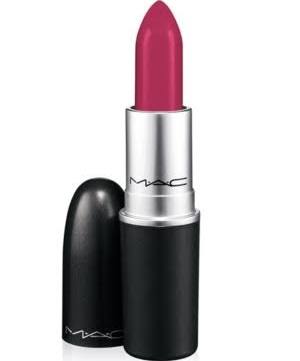 I ended up going with MAC Retro Matte Lipstick in "All Fired Up" and the MAC Pro Longwear Lip Pencil in "More to Love".  Usually I never go for that extra "accessory" product that may seem unnecessary, but I recommend getting lip liners because you can really perfect the look of your lip.  I love both of these and plan on using them a ton this summer!
Question:  What are some of your favorites recently?