Happy Sunday, friends!  Hopefully you have a fun and relaxing day ahead of you 🙂
I slept in 'til 10am which probably hasn't happened in..oh I don't know…years?!?  This early riser was shocked when she rolled over and the clock said a time after 8:30am.  Guess I needed some extra zzzzzs!  Today, I've got an AIR class and brunch on the agenda and the rest is up in the air!
Yesterday, I did a giant grocery haul.  Lately, I have been super lazy when it comes to food prep and cooking in general.  I've taken the easy way out a few over the past couple of weeks by eating out even though I know I have food and veggies at home, which sadly led me to let food go bad.  I HATE doing that and I feel so guilty afterwards.
I knew I wanted to turn it around and get back on my A-game.  First, I hit up Aldi because I knew I was getting the majority of my food from there.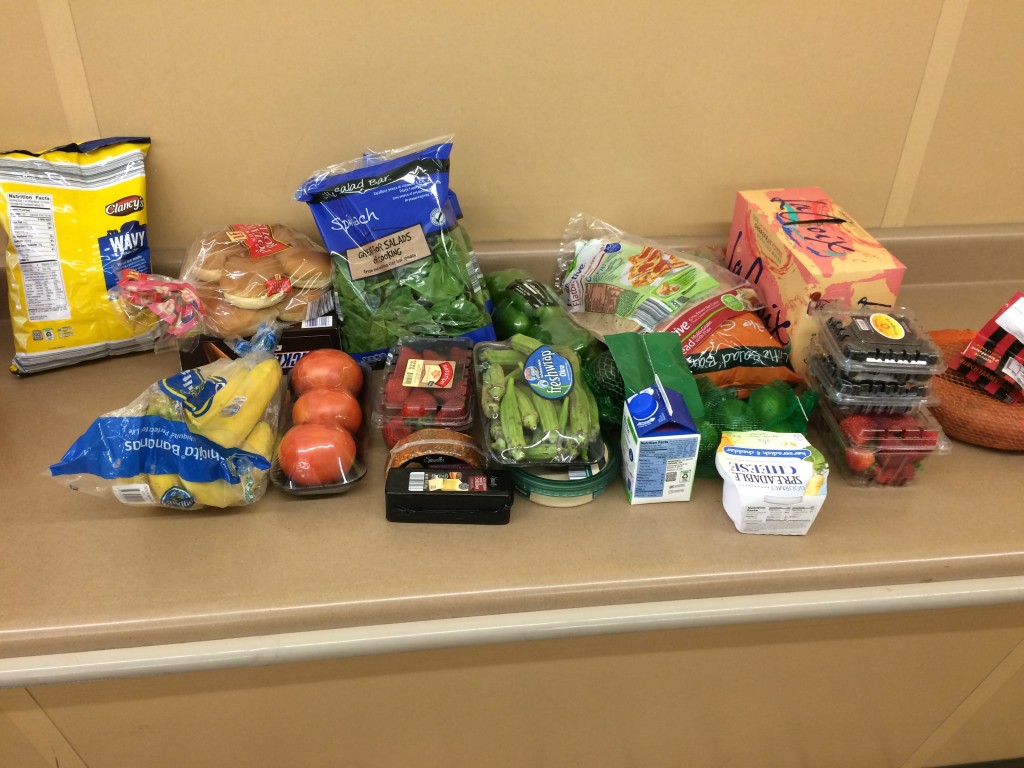 When I waiting in line to checkout, I was trying to guess how much I'd pay.  I was thinking more like $70, but when I looked at the register when I only had a few more items to scan and it said something in the $30s, I was excited!  Everything ended up coming to $50.90.  I was pleased!
I have shopped at Aldi several times before this and am aware of their super low prices, but I had purchased a few items that I don't normally (I was going to a cookout later in the day), so I guess I just assumed that the extra stuff would jack up my bill?
This is what I purchased:
A bag of sweet potatoes- $1.79
2 bags of spinach- $1.79 each
Bananas- $1.24
Carton of 3 tomatoes- $1.79
Hummus- $1.99
Bag of Limes- $1.29
Okra- $1.99
2 cartons of Blackberries- $1.29 each
Whole Grain wraps- $1.99
Seedless Cucumber- $0.99
Egg Whites- $1.99
2 cartons of Strawberries- $1.29 each
Aged White Cheddar Cheese- $2.49
Garlic and Sundried Tomato Cheese- $2.49
Spreadable Cheese- $2.99
Carton of 3 green peppers- $1.79
A huuuge bag of kale- $1.99
La Croix sparkling water 12 pack- $3.99
Potato hamburger buns- $1.49
Potato Chips- $1.49
Snickers Ice Cream cones- $3.89
You really can't beat the price of Aldi.  The quality of the food is great, too.  I actually prefer to get my lettuce from Aldi, rather than my beloved TJs.  TJs spinach has been looking iffy lately and Aldi's has always been super fresh.
After, I went to Whole Foods to grab some meat and frozen fruit, and to use some of my coupons from Blend.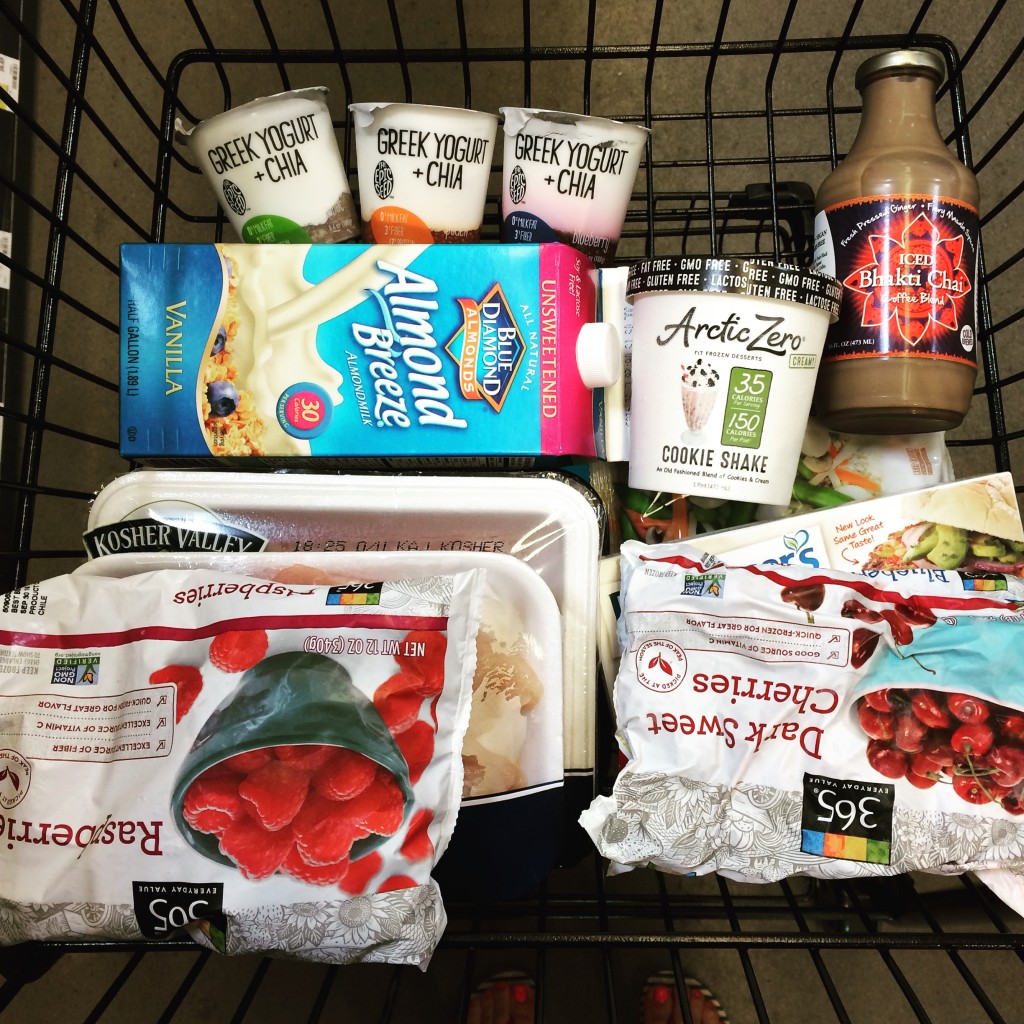 I honestly got a lot of this stuff for free with the coupons (thank you Blend sponsors!!).  The only items I paid for were the fruit, meat, and a frozen stir-fry mix, which brought my total significantly lower.  Woohoo!
This week's meal plan will look a little like this:
Breakfasts: Epic Seed yogurts, oatmeals, smoothie/acai bowls
Lunches: Salads, dinner leftovers, zucchini and white bean soup, wrap sandwiches
Dinners: Chicken meatballs with sautéed/roasted veggies, Asian chicken stir- fry, TJs chili lime turkey burgers
Snacks: Quest bars, veggies with hummus, banana zucchini muffins
Questions:  What's in your shopping cart?  What do you plan on making this week?  Have you ever shopped at Aldi?  Leave a comment below!