Hey hey!  I'm coming at you with a late post today.  I left work early today not feeling well, so I've been sleeping, watching Netflix, and resting.  Hope you all had a great weekend!
Today marks Day 8 of Whole30, so  I thought I'd share a little recap of what my meals looked like and how I've been feeling.
Day 1, 11/9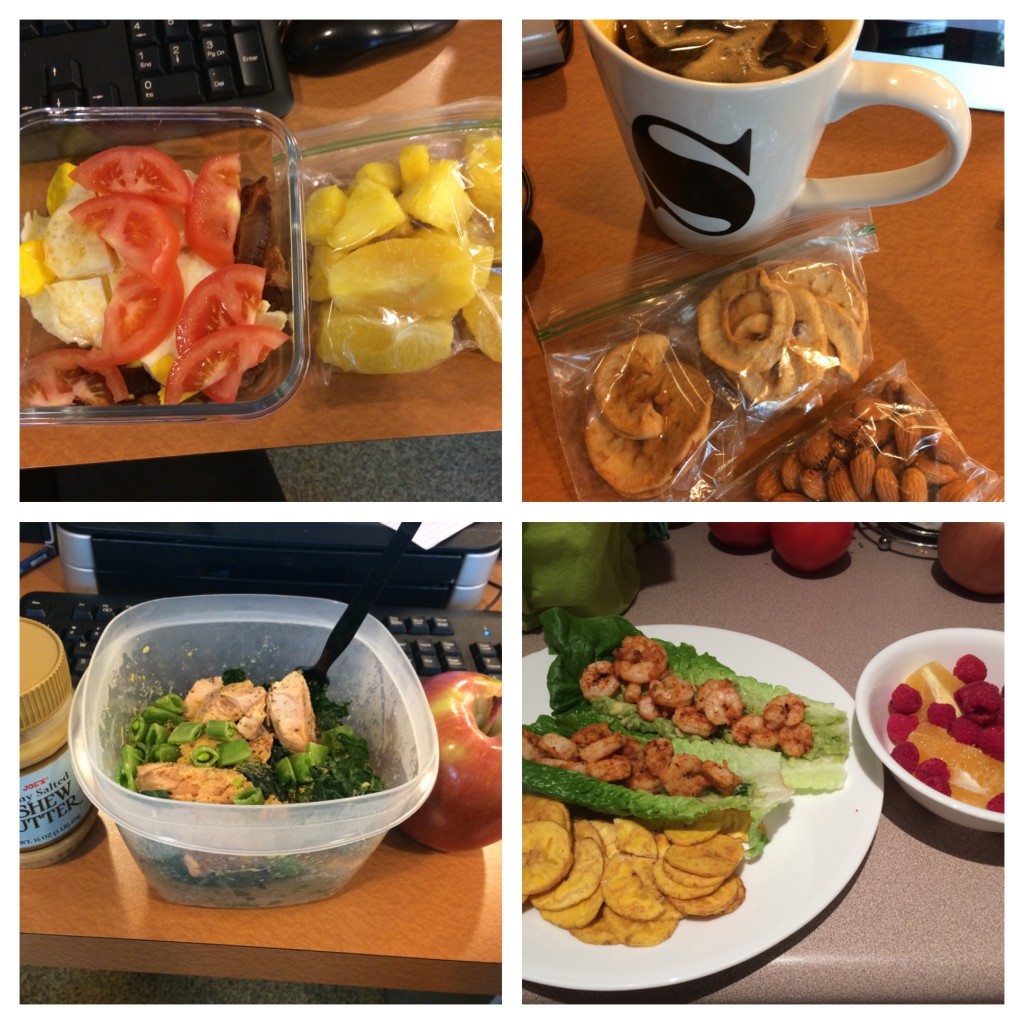 Breakfast:  3 fried eggs cooked in coconut oil + bacon + tomatoes, side of pineapple and oranges
Snack:  Morning Thunder tea, dried Fuji apples, almonds
Lunch: Kale salad massaged with oil and apple cider vinegar, nutritional yeast, snap peas, and salmon + apple with cashew butter
Dinner:  Taco shrimp lettuce wraps with plantain chips + guacamole, oranges + raspberries
Day 2, 11/10
Extremely similar as to Day 1
Day 3, 11/11
Pre-Orangetheory breakfast: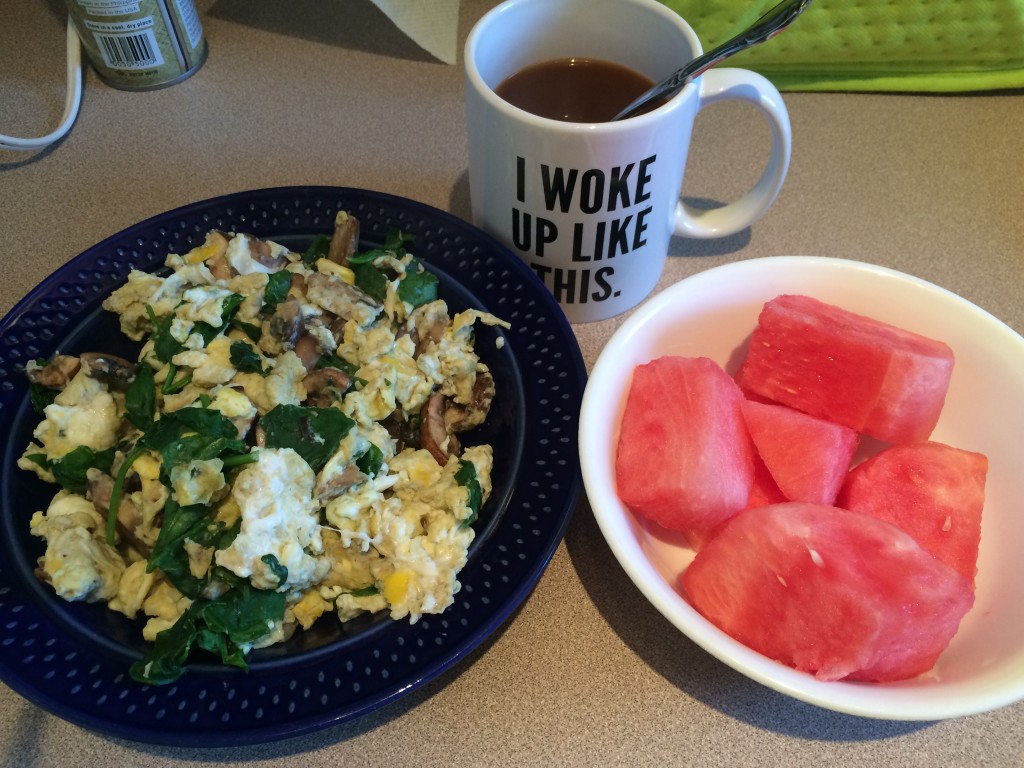 Lunch was veggies and apple chicken sausage
Snacks: Banana, watermelon, almonds
Dinner:  none…nursed a migraine this night.
Day 4, 11/12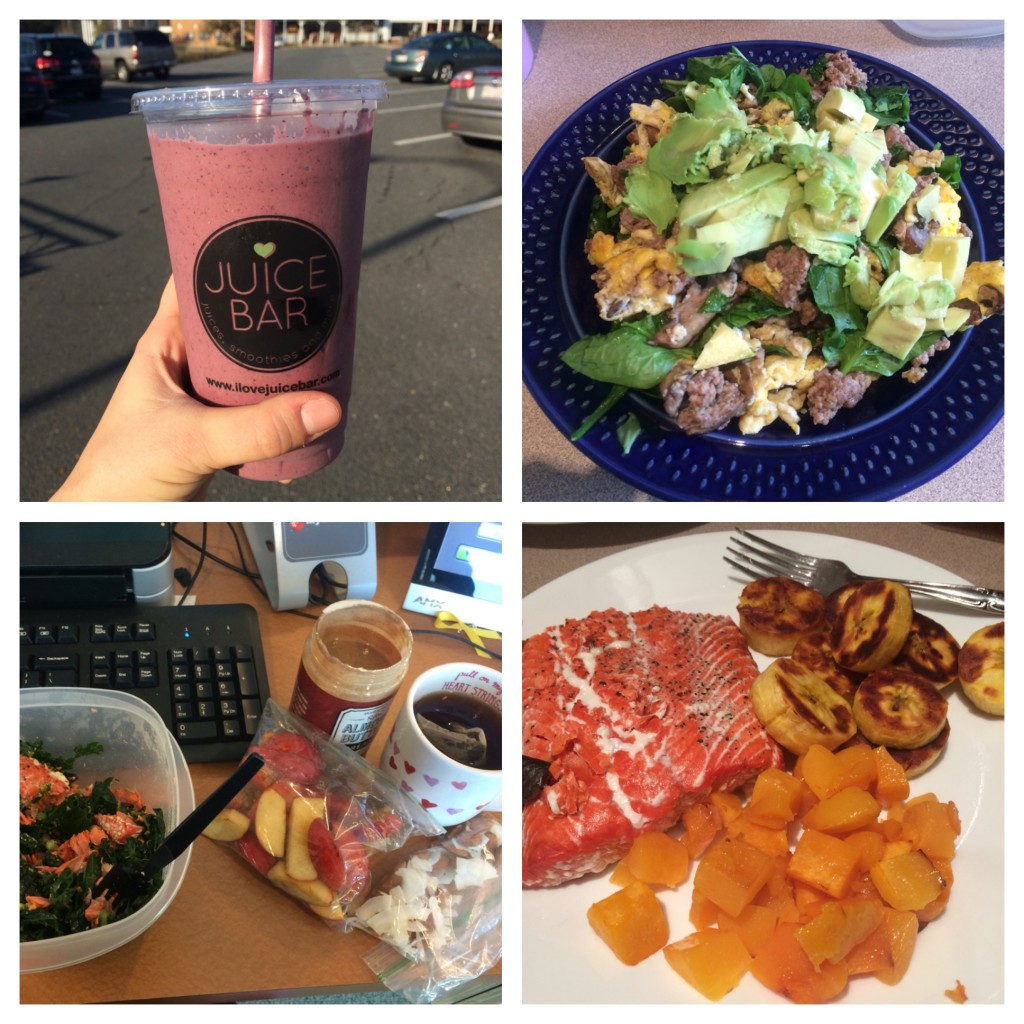 Breakfasts:  I know smoothies are a no-no, but my morning was filled with teaching and errands before I could get back home to cook something, so I figured I'd rather put something in my stomach than not.  This smoothie from I Love Juice Bar made with Whole30-approved ingredients.  Second breakfast was an egg scramble with ground beef, spinach, mushrooms, and avocado.
Lunch:  Salmon kale salad, apples + almond butter, almonds + coconut, morning thunder tea
Dinner:  Salmon, butternut squash, plantain
Day 5, 11/13
I was running out of things, so honestly, all of my meals looked pretty much like this: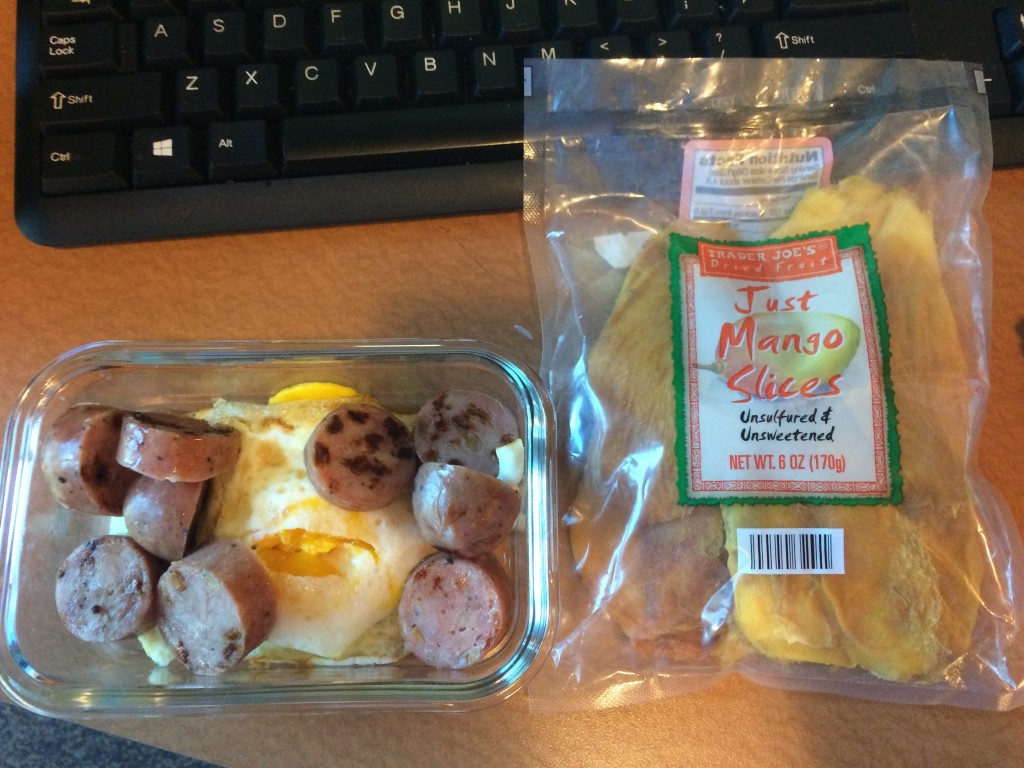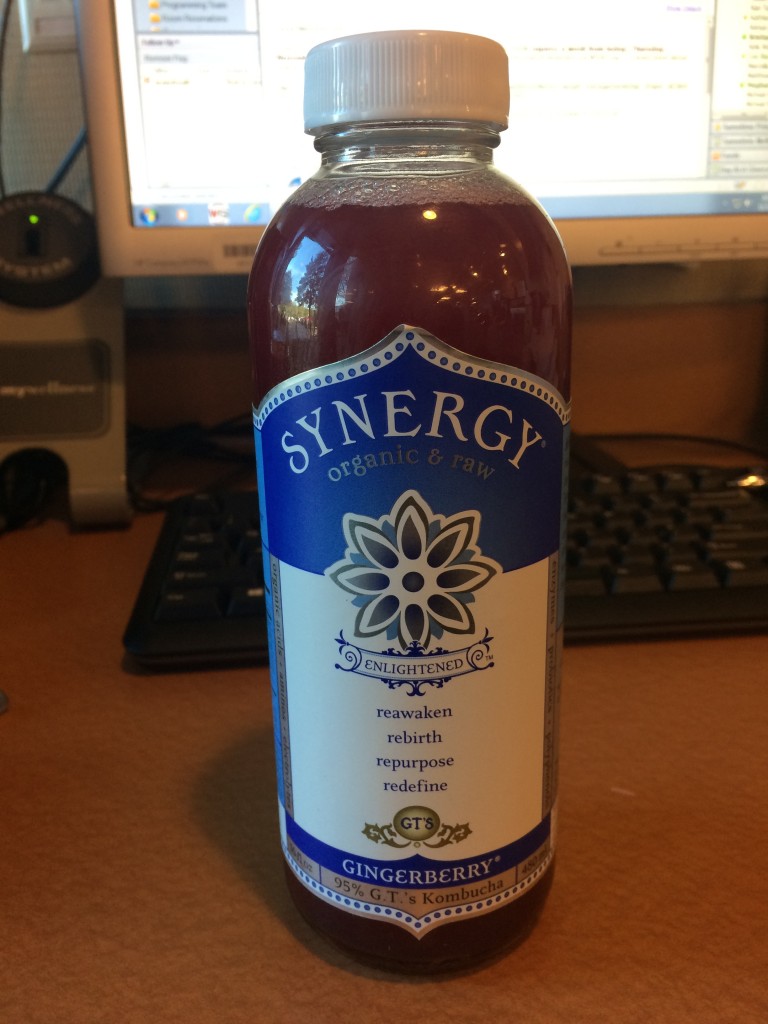 Day 6, 11/14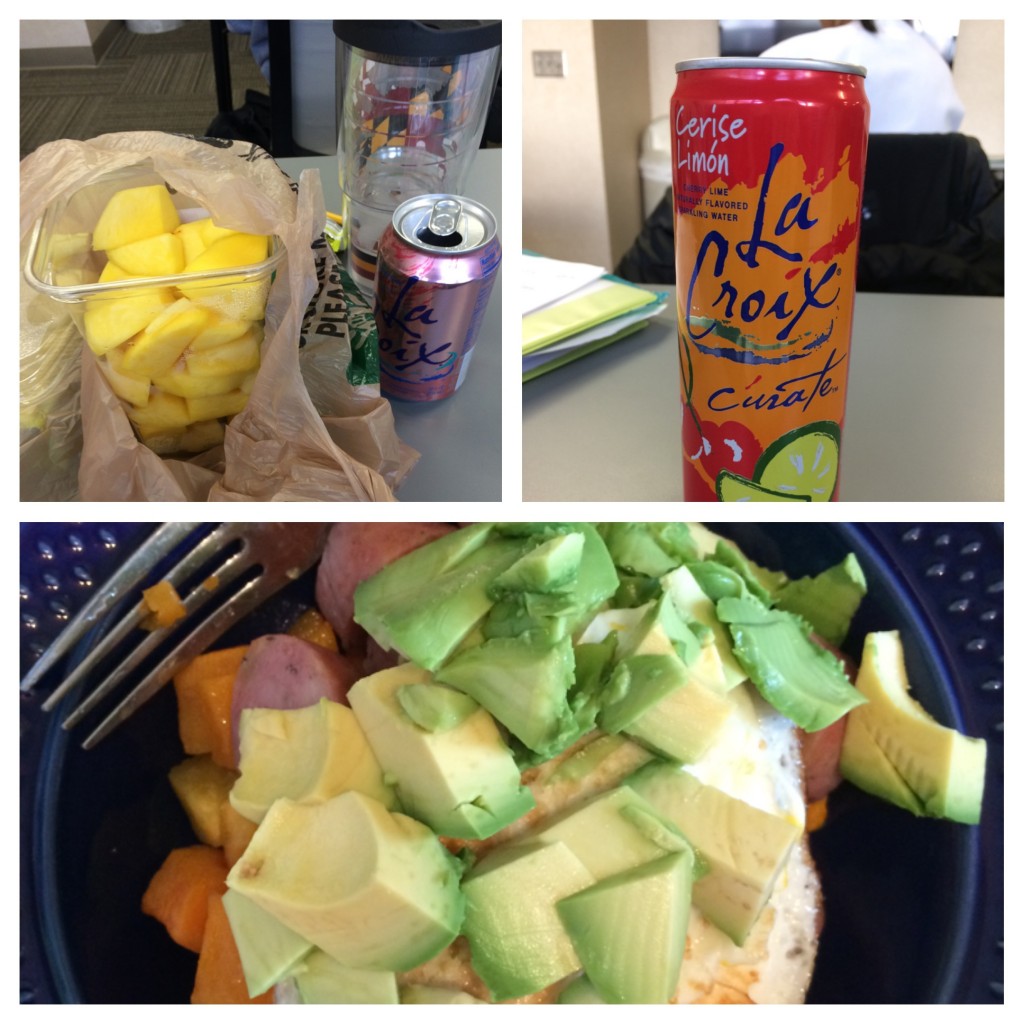 Breakfast: It was a busy morning, so breakfast was an unpictured Lara bar, mango, and La Croixs.
Lunch:  Butternut squash, eggs, apple chicken sausage, and avocado
Dinner:  Unpictured Bad Daddy's burger in lettuce wrap!
Day 7, 11/15
Breakfast and lunch:  butternut squash, avocado, apple chicken sausage
Dinner:  Burger in a lettuce wrap topped with guacamole, bacon, and tomato + side of butternut squash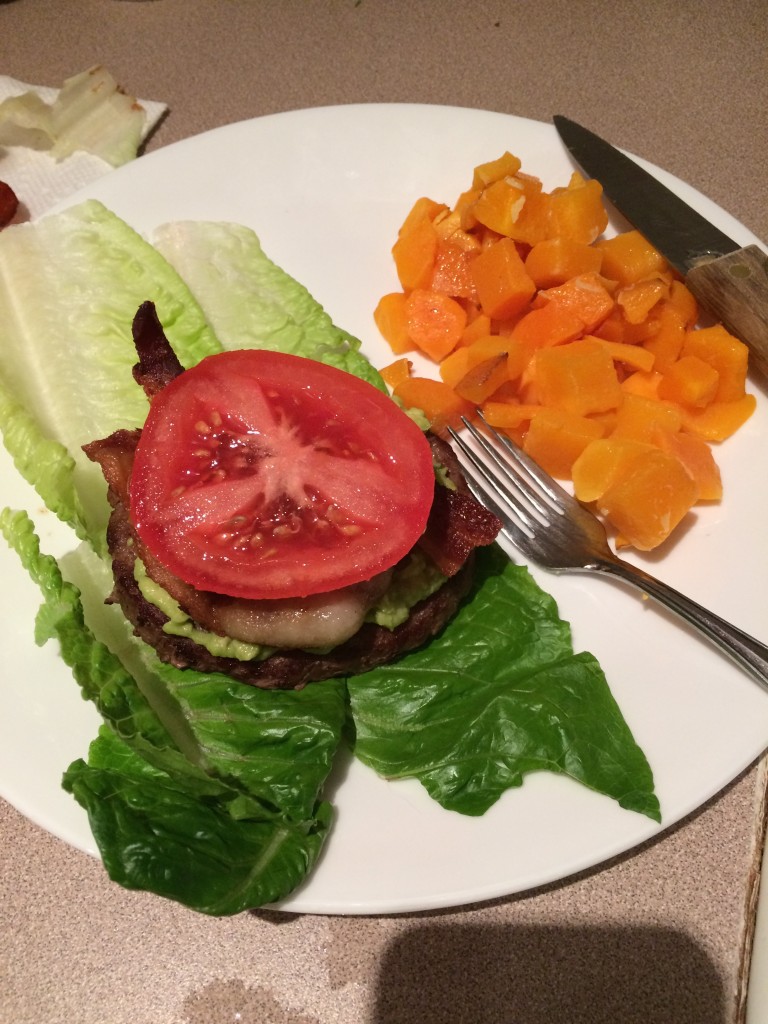 Feelings From the Week:
Day 1 & 2 were good!  Since I ate healthy 80% of the time before starting Whole30, it wasn't challenging.  Day 3 and 4, however, were a little rough.  I had ZERO energy by 3pm and both of these nights I went to bed at 7:30/8 (one night I had a migraine).
Days 5-7, my energy levels were still low starting after lunch, but it's gotten better.  I was expecting to want something sweet early on into Whole30, but starting around Day 5 or 6 though, I've been really wanting a glass of wine or a piece of chocolate.  I am holding out, though!
Also,  I am already so sick of eggs.  Help!
Questions: What did you do this weekend?  What's on the meal plan for this week?  For those of you who have done Whole30, any other breakfast ideas that don't involve eggs??