I'm a little late to the weekend-recap game, but I figured better late than never considering this was one for the books.  (Just a heads up, this post is primarily photos)
Over the weekend, one of my best friends from high school, Victoria, got married.  I've been excited for their wedding ever since the morning I got the call from Vic letting me know of their engagement.  I happened to be at work at 7am when she called and I screamed and tears came to my eyes when she broke the news.
Friday
The weekend kicked off on Friday with a bridesmaids luncheon at South City Kitchen in Midtown.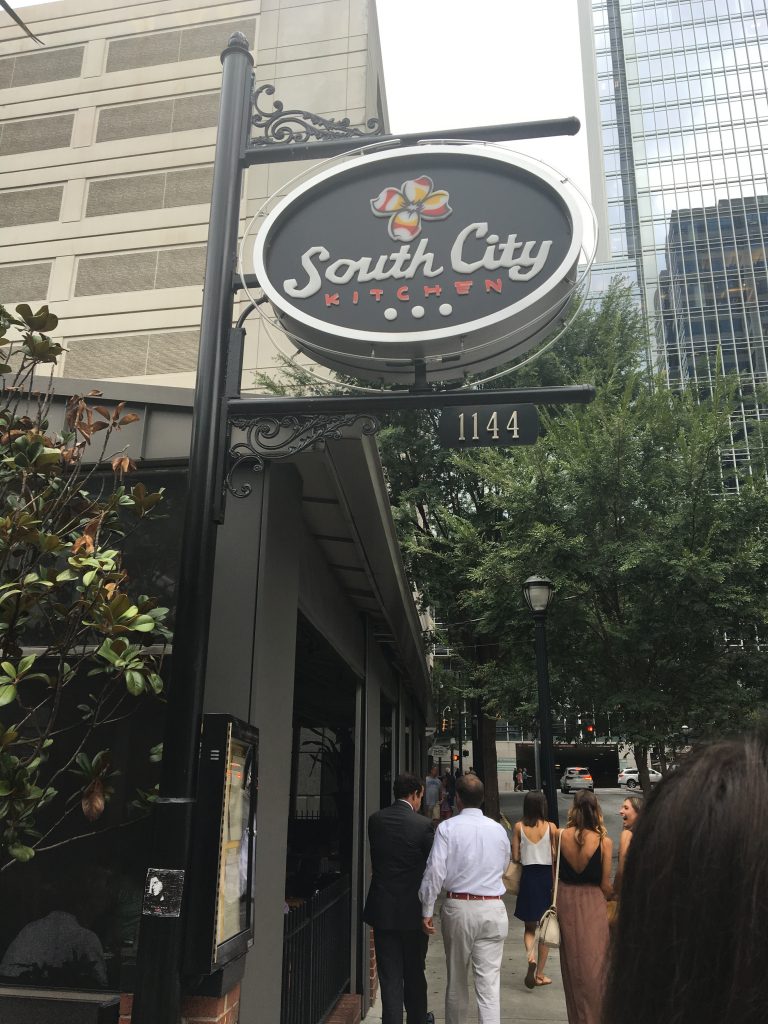 It was so nice that all of the bridesmaids could make it into town on Friday by 11am to begin celebrating together.  We all started with a glass of champagne and their fried green tomatoes, which were heavenly.  I ordered the caesar salad with shrimp and topped with okra and garlic grit croutons.  The whole salad was amazing, but the garlic grit croutons made it that much better.
After lunch, we headed to the wedding venue, Summerour Studio, for the rehearsal.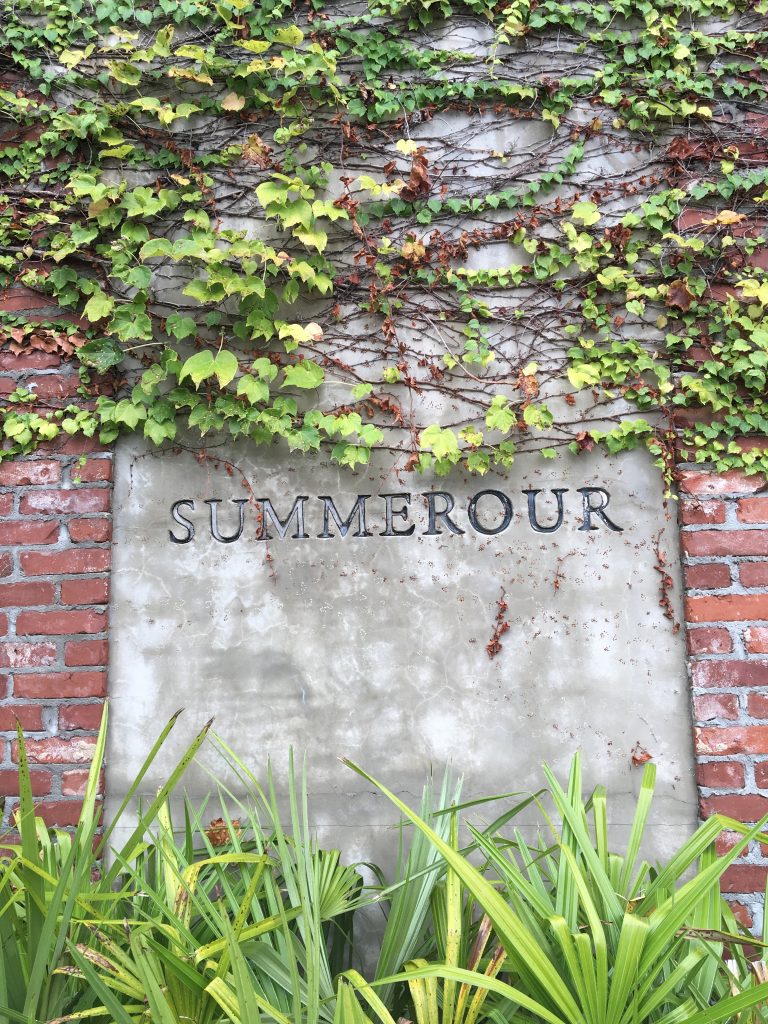 Like, HOW dreamy is this place?!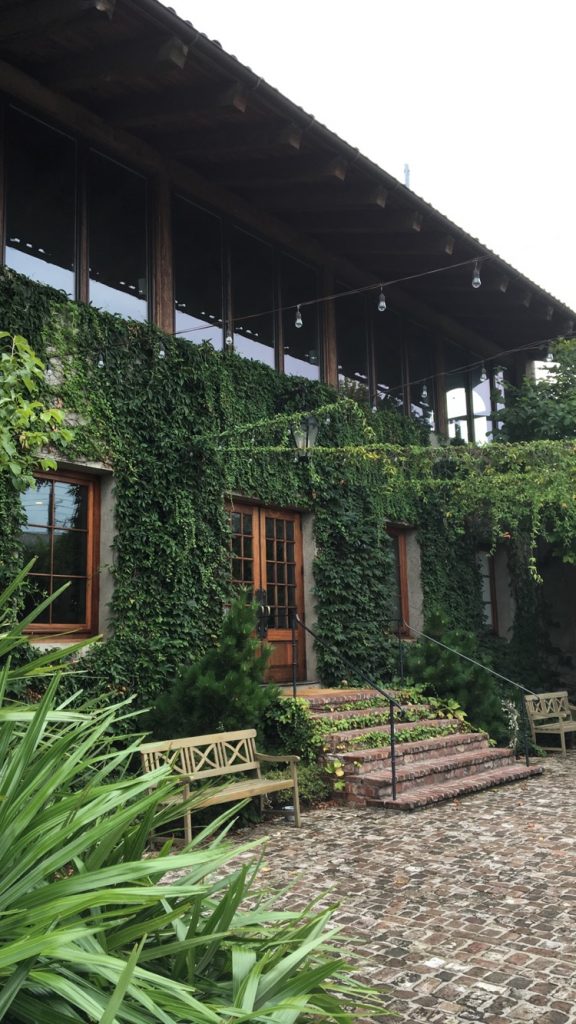 After the rehearsal, we all relaxed in our hotel rooms before heading to the rehearsal dinner at Pike Tavern in Piedmont Park.
The high school gang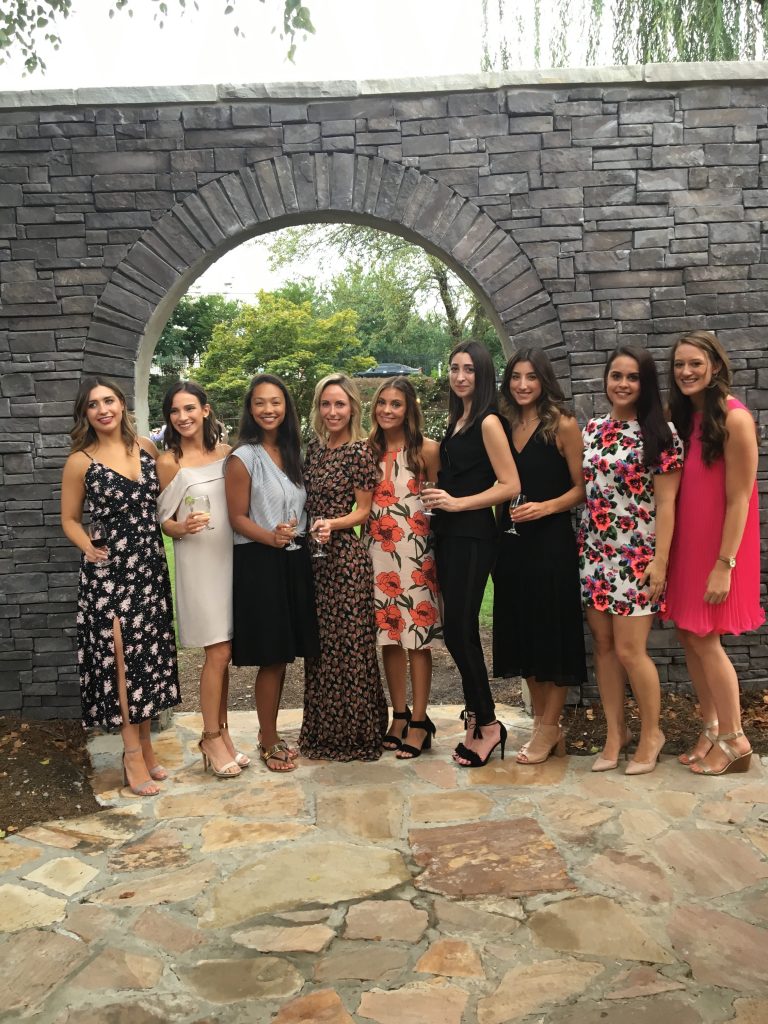 The bridesmaids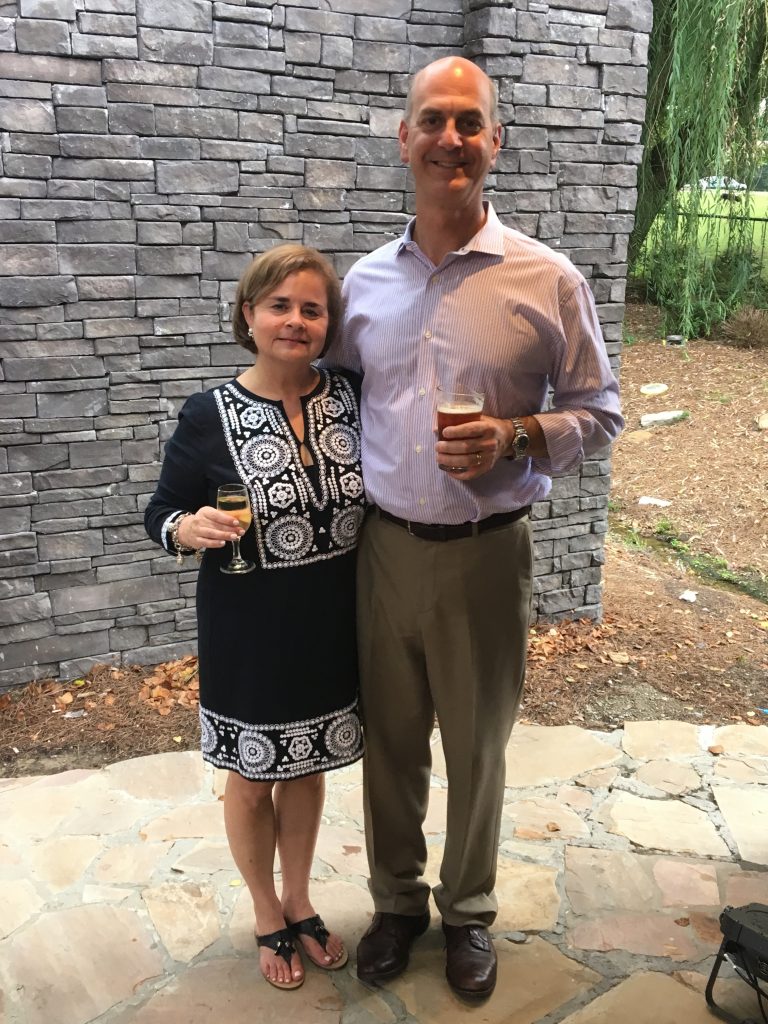 The parents…HI MARY AND BILL!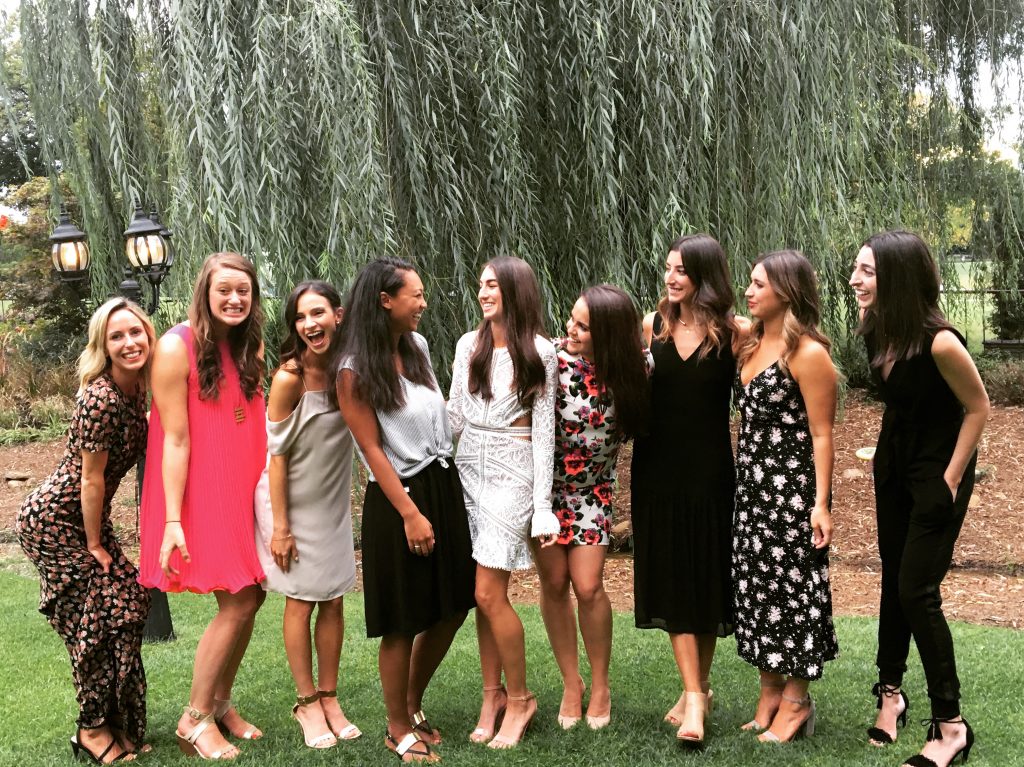 Bridesmaids & the bride
Saturday
The morning began at 7:15am for my hair and makeup appointment.  My friend, Katharine, and I were done with hair and makeup before 9am so we hung out with the rest of the girls and our parents for the rest of the morning before the picture-taking began.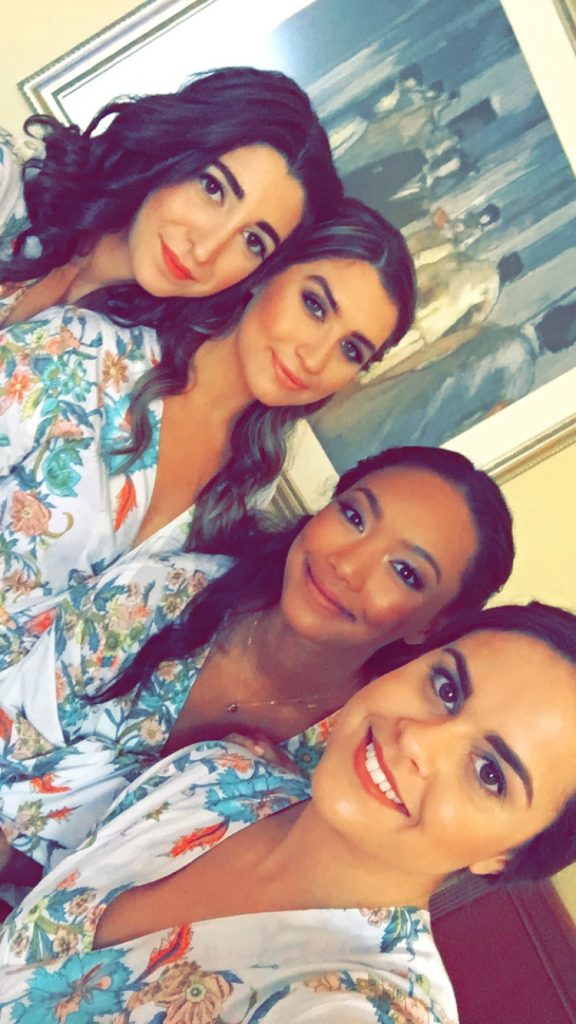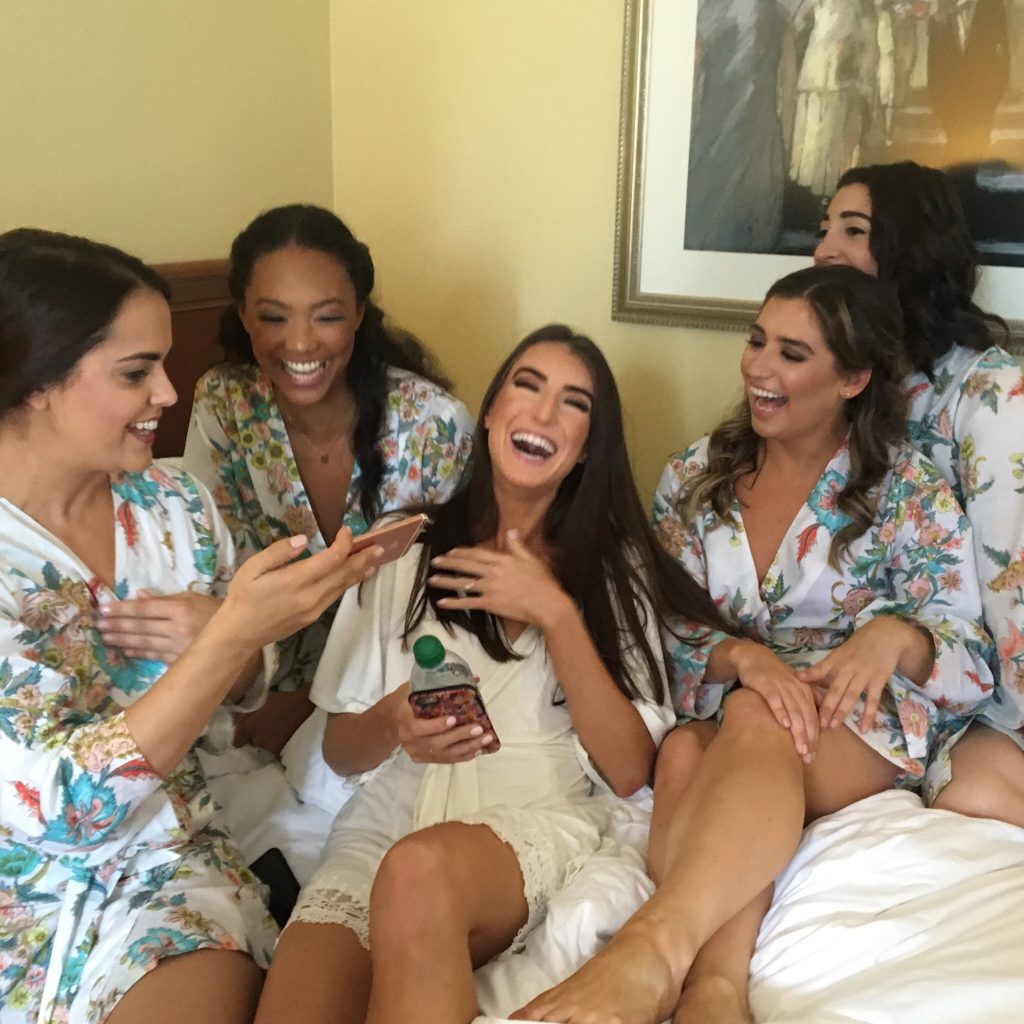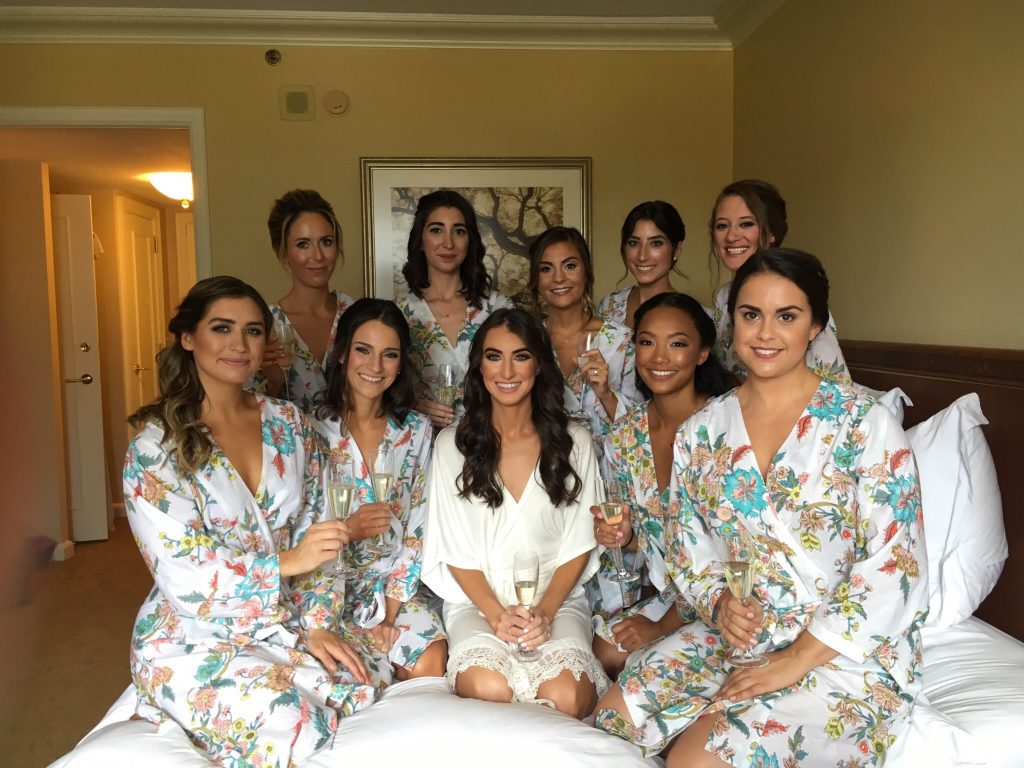 <3
Once everyone was dolled up, we headed to the venue to eat lunch, put on our dresses, and take pictures.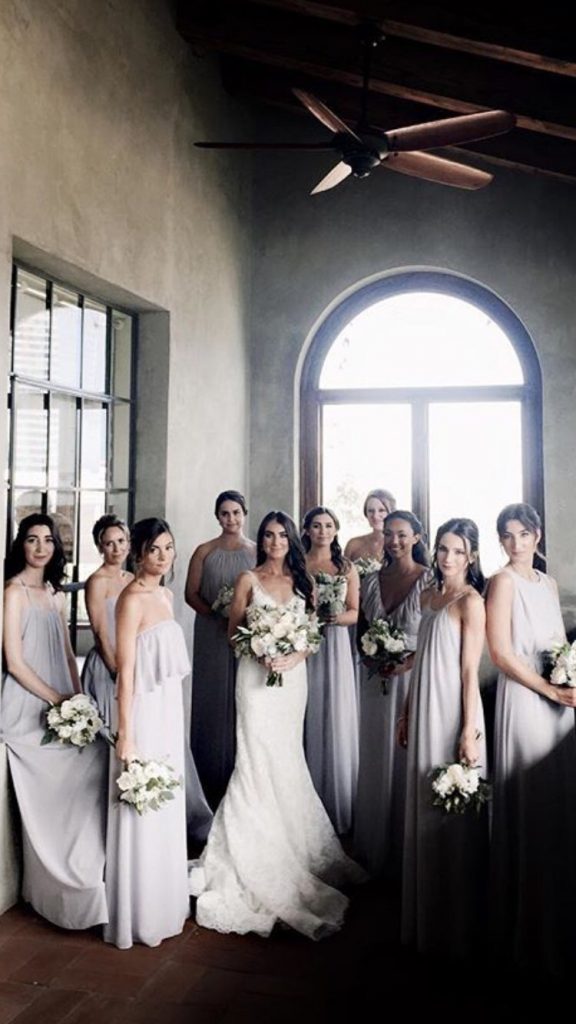 Photo credit: bradandjen.com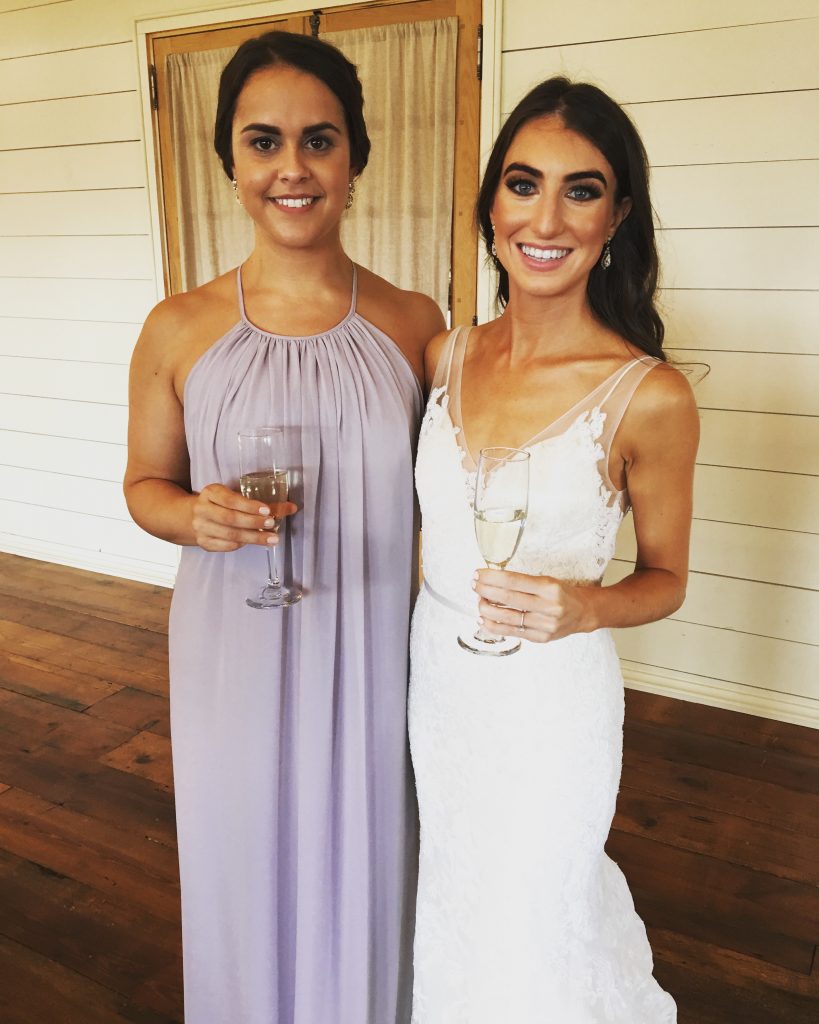 The ceremony began at 5:30pm and I'm pretty sure I had tears in my eyes the entire time.  As most ceremonies, Vicki and Morgan's excitement was vividly apparent, with both of them smiling from ear to ear and Morgan bouncing the whole time, giddy with happiness.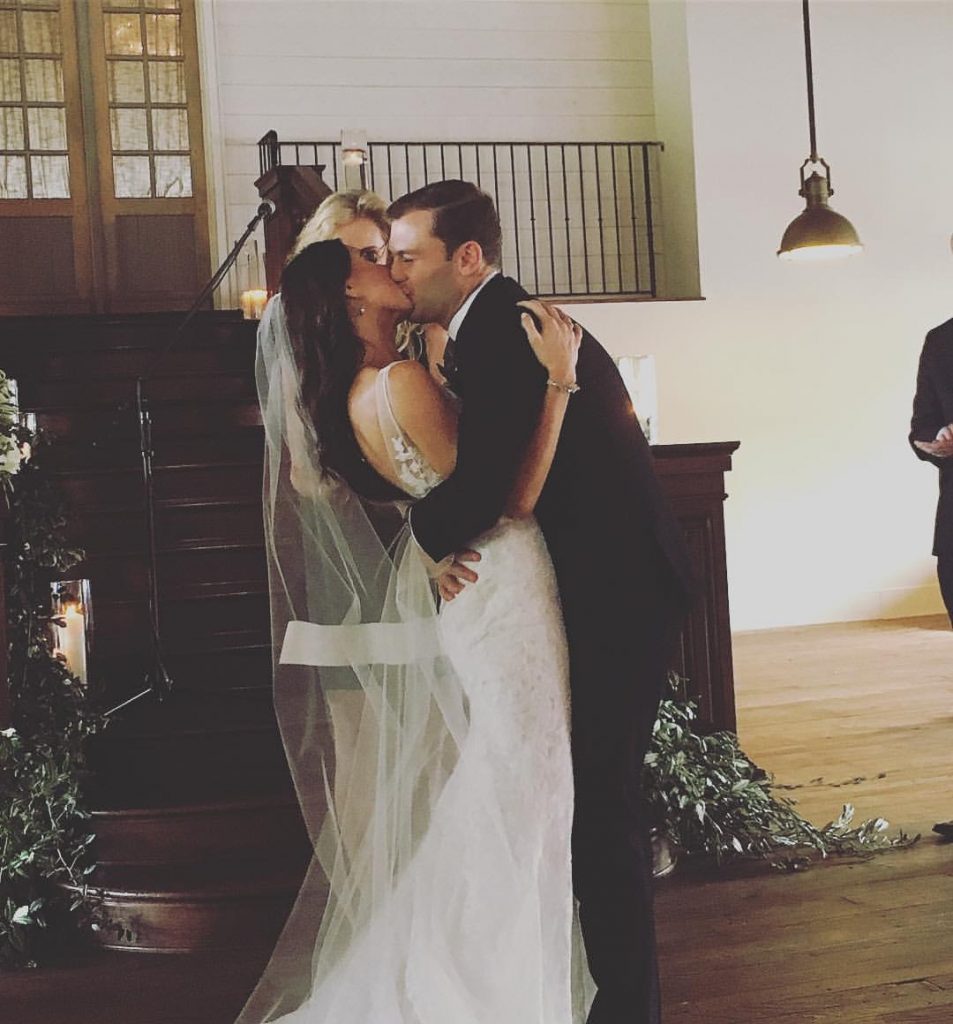 The rest of the night was filled with lots of laughter, drinks, and dancing.  I seriously did not want the night to end.  On Sunday, I had breakfast with my uncle and parents before hitting the road back to Charlotte.
This post was more just to preserve the memories and highlight all of the wonderful moments from the weekend rather than written details.  Vic, if you are reading, I love you and am so happy for you and Morgan!!
Questions for you-
Have you been to any weddings this year?
Have you ever been to Atlanta? THEY HAVE SUCH GREAT FOOD THERE.
Wedding hair: updos or hair down??