I wanted to preface this post and say that this topic is one that ignites a fire inside of me, hence why it is so long.  I am a firm believer that fitness and health look different for each person.  I also believe that no one has the right to project their own ideas of what healthy looks like on someone that doesn't fit into their mold.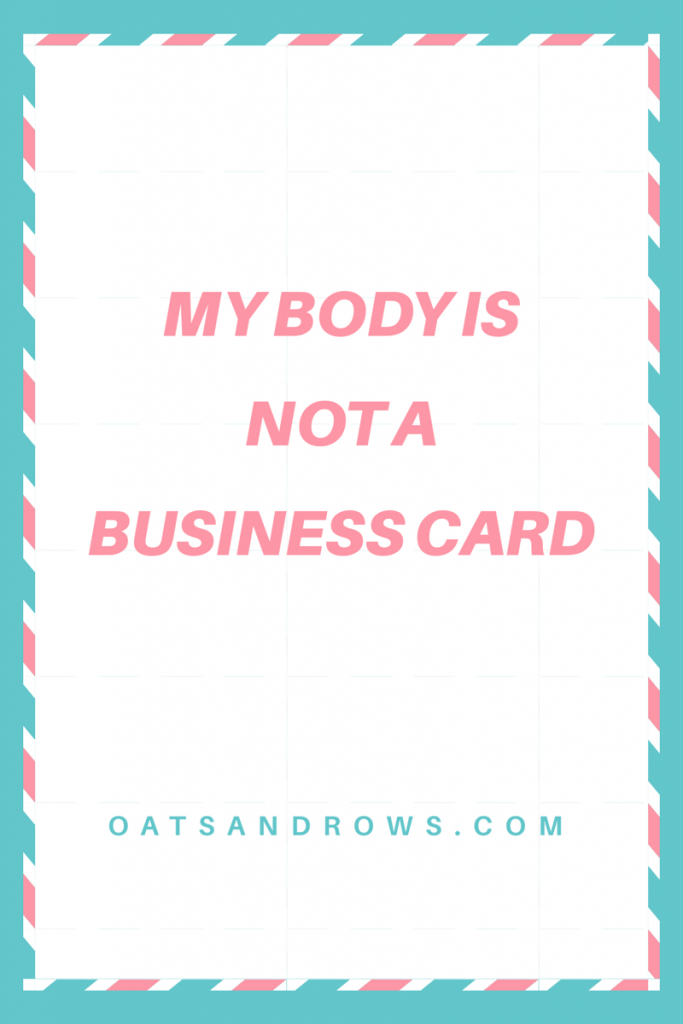 Last week, I read the Girls Gone Strong article "Life as a Plus-Size Trainer."  I clicked on it immediately, excited to read about Kristy's journey through this career path that we share.  But, to be honest, at the same time my heart ached imagining the unfortunate backlash I assumed she has received by being a "plus size" trainer in this world and cruel industry that is dominated less by what you know, but more by how small you are.
I loved her story because of how unique it is. Kristy started this journey in her 30s, bought the franchise of the gym she loved, got her personal training certification, and researched and attended additional trainings.  She worked hard for what she wanted and did not let her fear of what other people think get in the way of achieving her goals.
When Girls Gone Strong shared the article on their Facebook page, there was an overwhelming amount of support for Kristy. However, in true social media trolling fashion, there were many people who were baffled by the idea that Kristy even had clients. Girls Gone Strong has since deleted the negative threads of comments, but several people voiced that because of her size, she had no credibility and essentially said she was not worthy of being a trainer because of her "clear inability to live a healthy lifestyle."
*cue the blood boiling*
Since when did weight and physical appearance take precedence over education and a trainer's passion to change lives?
Yes, everyone prefers different coaching styles based on how they like to be motivated. Everyone has the right to work with who they want to work with. I have clients that come to my classes religiously and there are some members that prefer my co-workers classes; that's the nature of this field. But, when you are too busy comparing a "larger" trainer's size to that random Instagram "fitness model" you started following an hour ago, you can no longer hear them for what they are worth.
When you tune out a trainer out based on their size, you immediately discredit their hours of studying. You discredit their level of education. You discredit their experience and background.  You instantly take away all of their effort while diminishing their passion simultaneously.  Would you ever not go to a bald hairdresser, male or female? I think most people would say 'no'.
You simply cannot judge someone's knowledge, worthy of a career path, or their ability to do said job based on their looks. You don't know what a trainer knows just by looking at them – their body is not a business card (as Kristy said in the article). Being thin is not always the outcome of being "healthy", and being "overweight" does not always mean that someone lacks self-control. Someone that is thin can be out of shape, lack self-esteem, or have an illness or is taking medication that causes them to lose weight. On the other hand, someone that is "overweight" can crush marathons, eat well, and exhibit self-control. Unless you are their primary care physician, you do not know what someone is going through. You can only really know your own body.
In society, there is a lack of self-awareness in people that think the size of someone equates to their worth.  The negativity, passive comments, food and body shaming, and projecting their OPINION on what health is and looks like is a reckless way of acting.  It doesn't help someone get to one's version of "healthy" with rude and self-righteous comments. All that does, usually, is fuel that person's negative self-talk and can make them feel badly about their body image. Society, as a whole, needs to step back and worry about their own health and wellness journey.
Anyone remember what we learned growing up about how to speak to others?  If you don't have anything nice to say, don't say it at all. I hope one day that we can all live in a world where no one gives a rip about the size of someone else's body.
xx
Note: Discussion/feedback is encouraged, whether you agree with me or not!  However, any mean or rude comments towards myself or others will not be tolerated and will be deleted.