Over the weekend, my friend Katy and I ran in the US National Whitewater Center's 5th Annual Brew Dash 6K trail race.
There was a competitive race that was at 9:00am, but we participated in the recreational/non-competitive race which started at 11:30am.  Thankfully, Saturday was gorgeous and was not as hot as it was earlier in the week.  We got there just in time to check in, take our race shirts back to the car, head back and hit the restrooms before waiting at the starting line.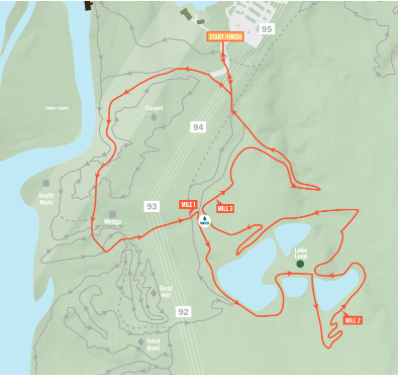 The trail was relatively flat considering some of the Whitewater Center's other trails.  However, my shins, calves, and ankles do not think the trail was flat at all.  Katy and I started the race together but she ran ahead.  My shins were not having any of it.
As a random as a 6K is, I enjoyed the distance.  For someone who did not train for this let alone hasn't ran on trails in over a year, it was enough for me.  I think I finished it in 41 minutes?  I didn't even think to look as a I crossed the finish line, but I vaguely remember seeing a big 41 as I ran passed the finish line and straight to the water.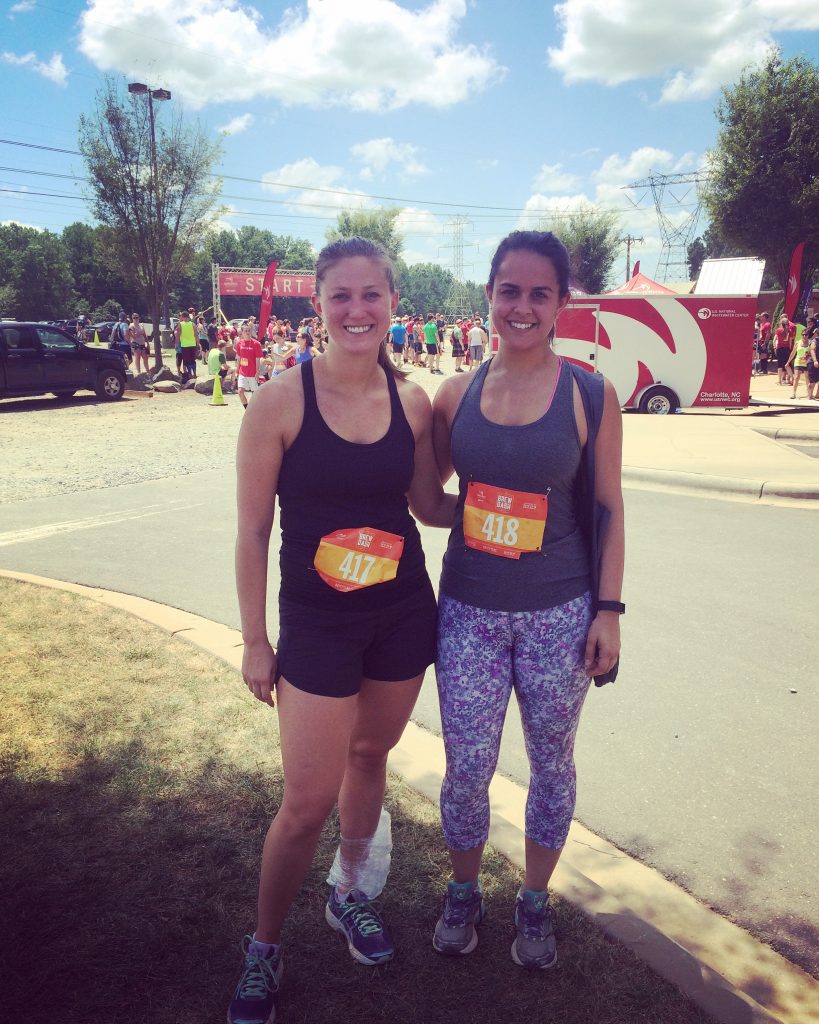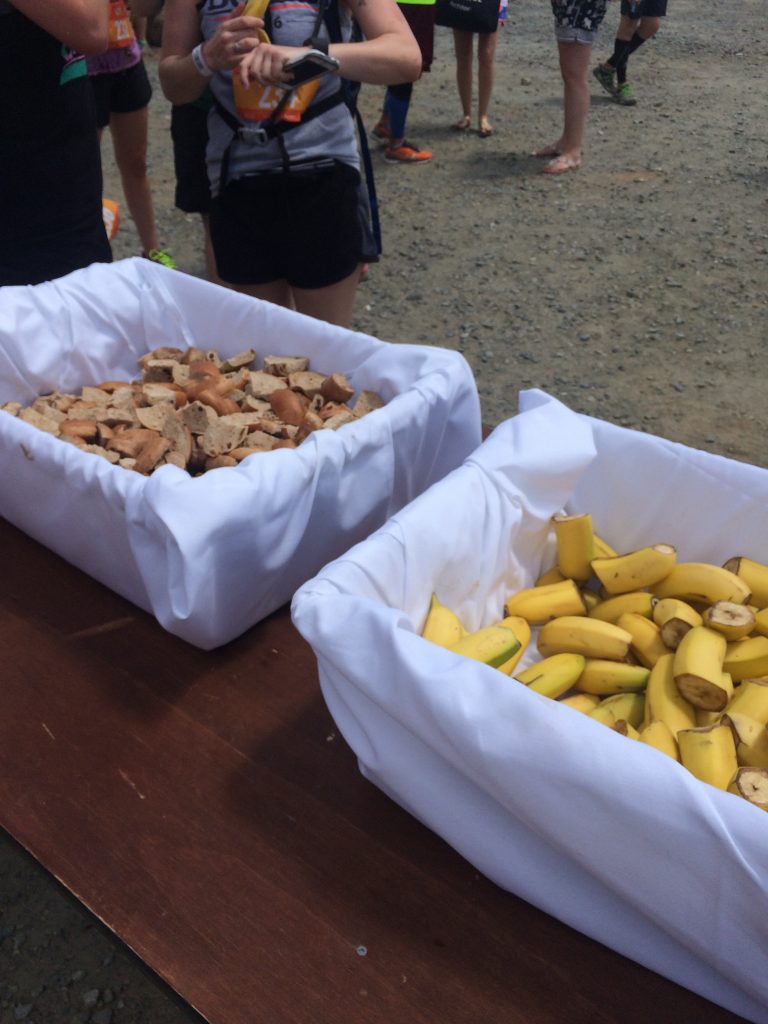 I also inhaled a bagel.
I met Katy at the finish line only to find out she had rolled her ankle and could barely run back.  What a trooper!  We sat, ate and rehydrated, and waited for the raffles to begin.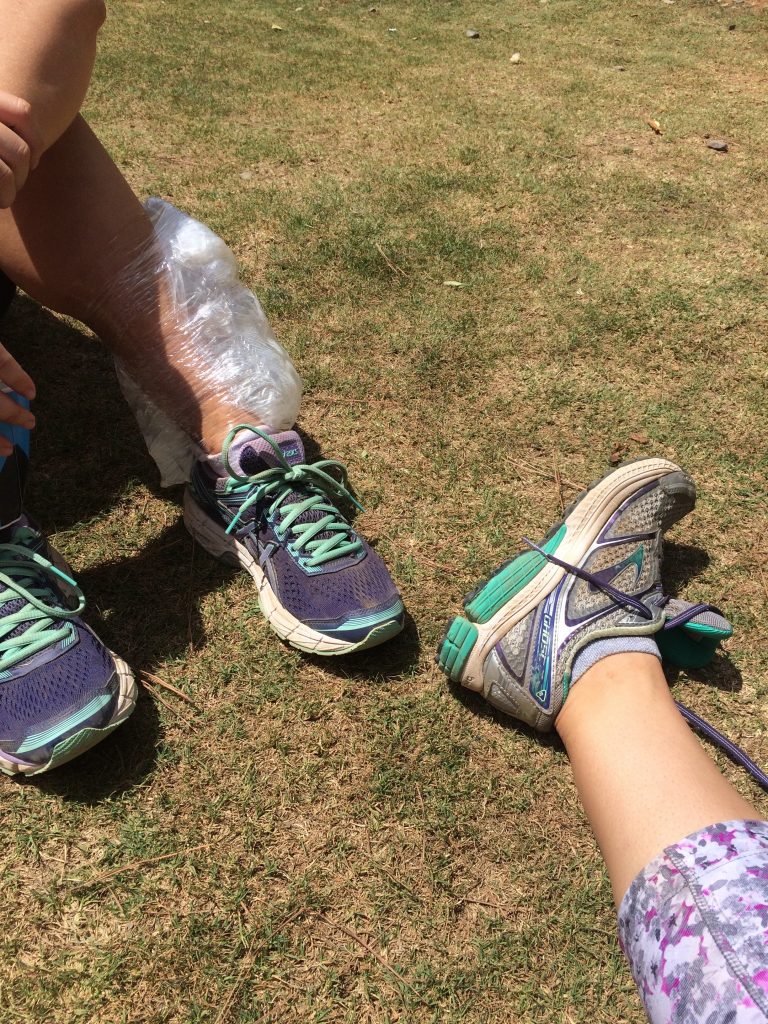 Low and behold, I ended up winning one of the raffles!  I was super excited because I typically never win anything.  I got a bag, frisbee, coozies, a hat, and a beer sampling ticket.  All the pain from the race was worth it.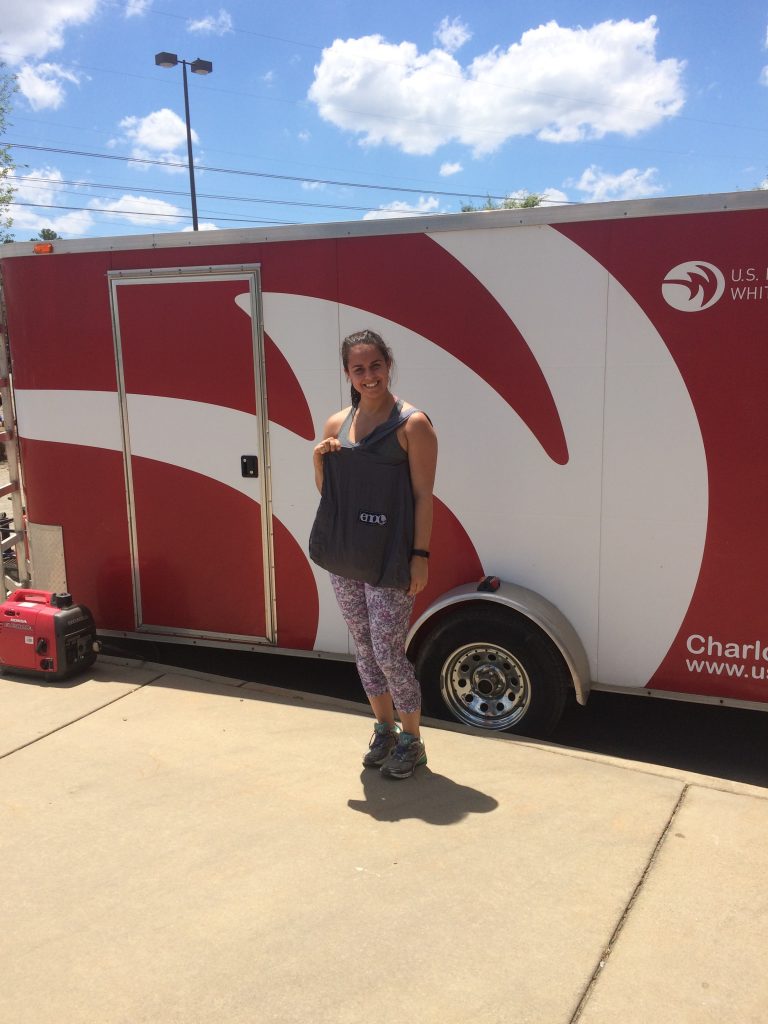 After the race, we headed over to the Beer Stash Bash to meet some friends.  The day was just PERFECT.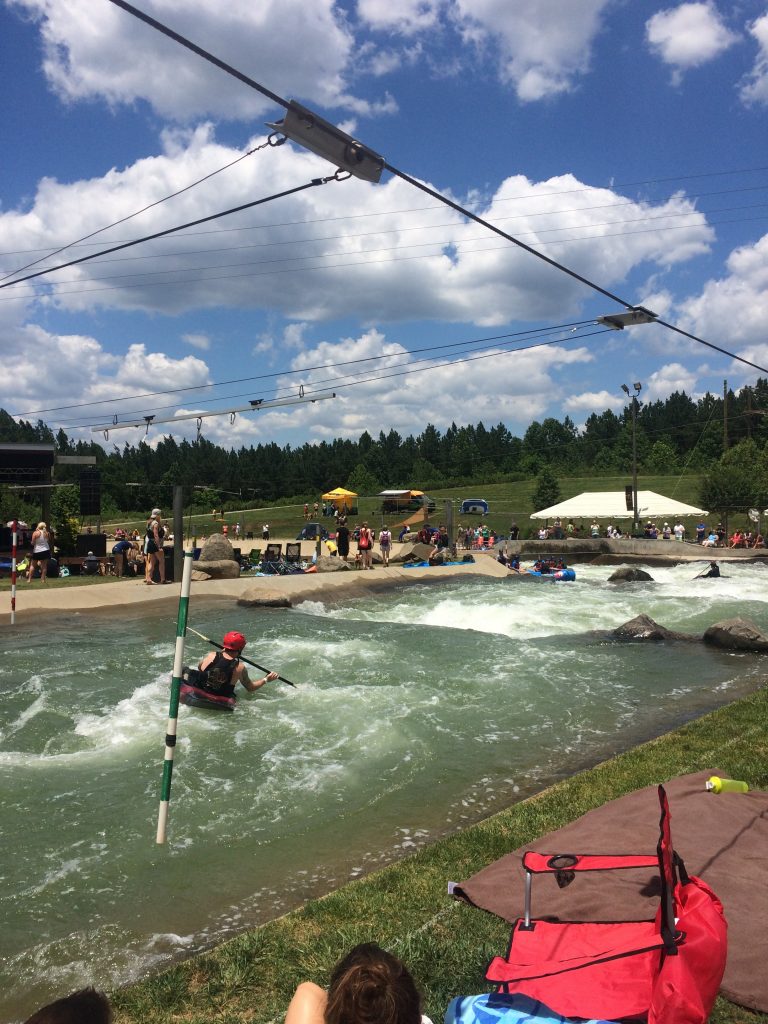 There were roughly 30 breweries set up all along the far side of the whitewater rafting, where you could either sample beers or get full size beers.  Majority of the breweries were from North Carolina, but some were from other states, including Lagunitas and Bell's.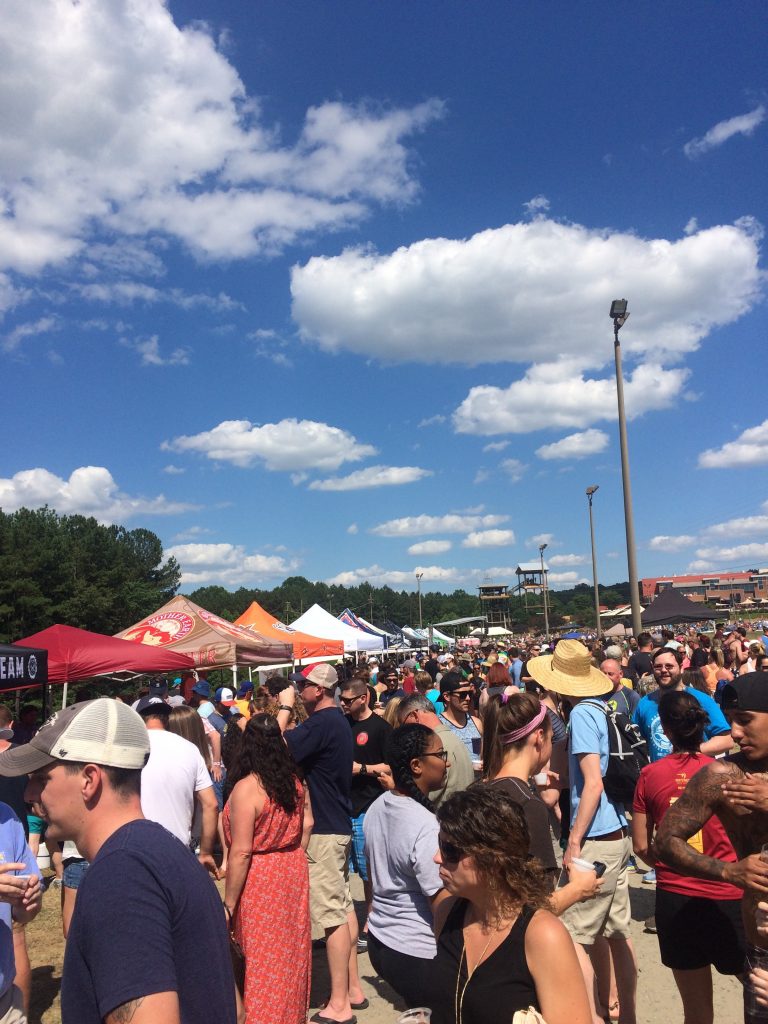 My favorite beers were Sugar Creek's (NC) raspberry beer and Lagunitas Aunt Sally, which was a tart IPA.
Overall, the day was perfect.  The rest of the night consisted with Winston, my bed, and Netflix.
I'll finish this post with a last picture of the Whitewater Center.  I just love that place!
How was your weekend?  Do anything fun?
Locals- have you been to the Whitewater Center?
Do you like beer?  What's your go-to?