My parents have been vacationing in the Clearwater Beach area of Florida for about 10 years.  The beautiful beaches, the nice people, and the quaint neighborhoods up the coast kept them coming back over time.  They knew that they would eventually want to plant some of their roots down here, and they were finally able to do so.  My parents closed on a house in Dunedin, Florida on November 2016, and  besides for Christmas, they have been down here ever since.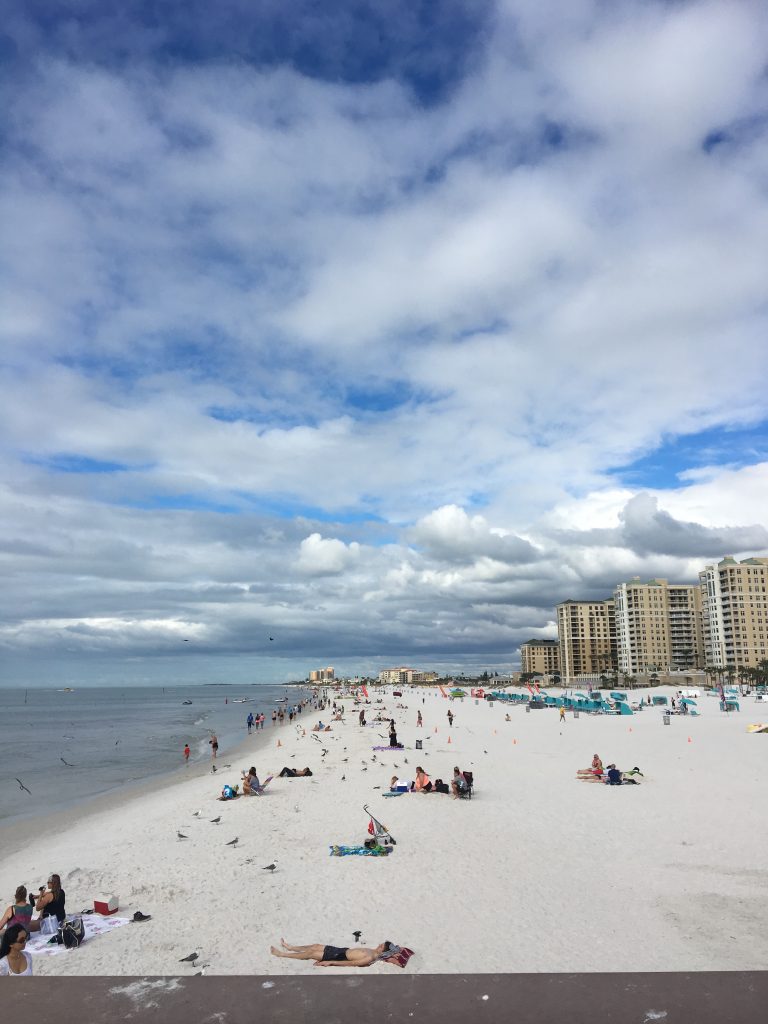 My brother and I booked tickets for the long MLK weekend a while back and it's been something we all have been looking forward to since we clicked 'purchase'.  We flew in Thursday night and were able to get in roughly about the same time.  Let's dive in, shall we?
Friday
Friday morning, along with every other morning, was a slow and relaxing one that consisted of blog/business work and coffee, because duh.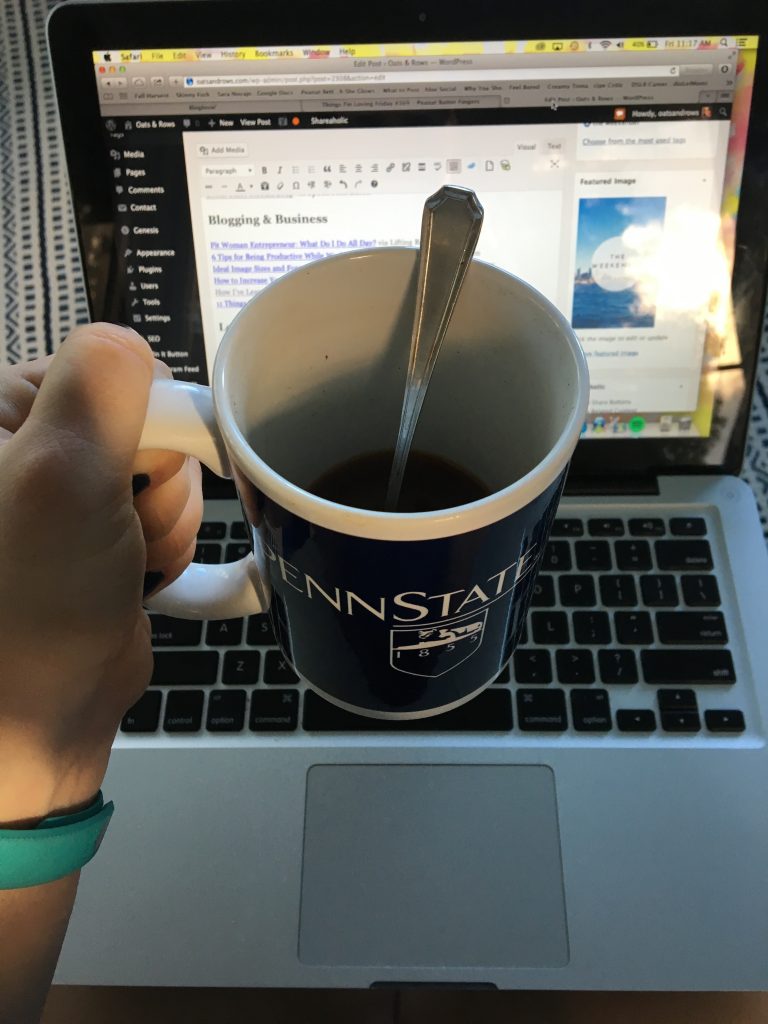 On Friday, my dad had to work, so my mom, brother, and I drove down to Clearwater Beach to check it out.  It was sunny with tons of clouds in the sky, but I still managed to get a little color.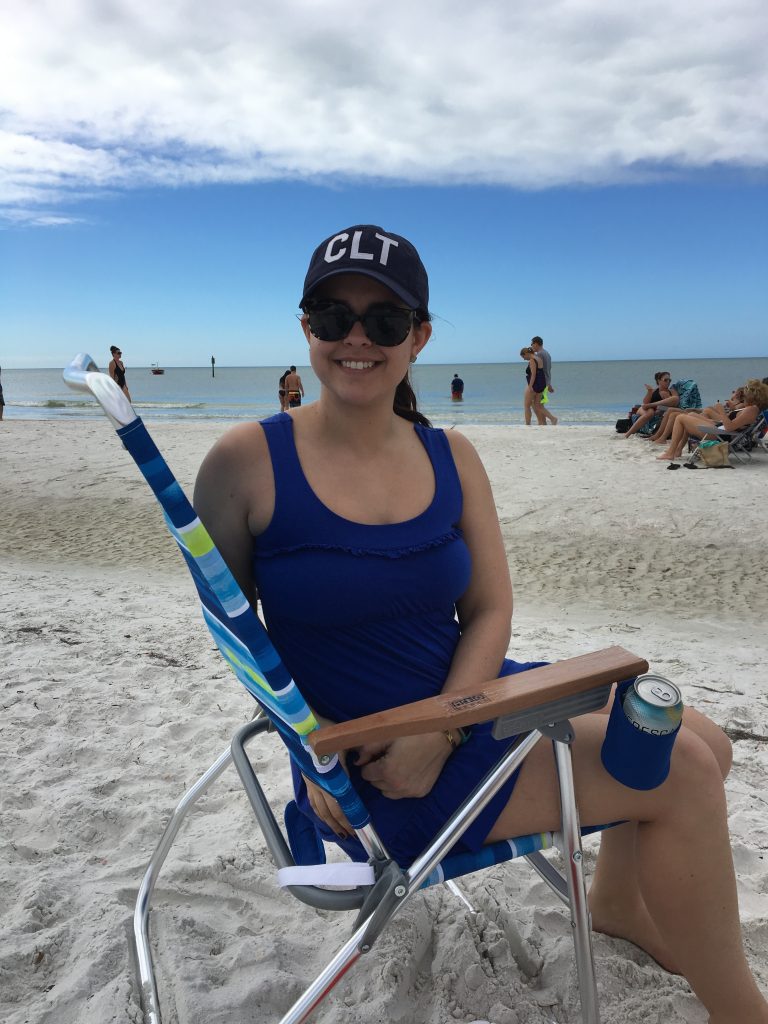 We ended up getting a little antsy, so we decided to walk around downtown and down the boardwalk.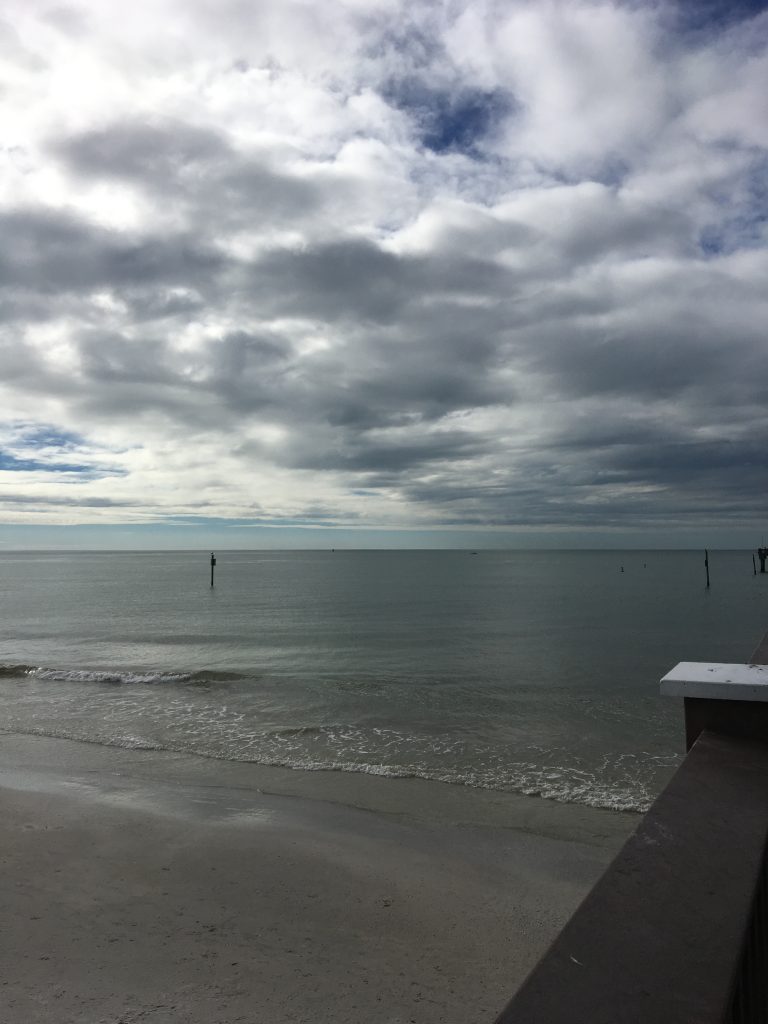 On our way back home, we stopped in downtown Dunedin (which is ADORABLE by the way) for some ice cream.  We had gone to the very same ice cream shop about 8-9 years ago during our first family trip to the area.  It was still just as good as I remembered.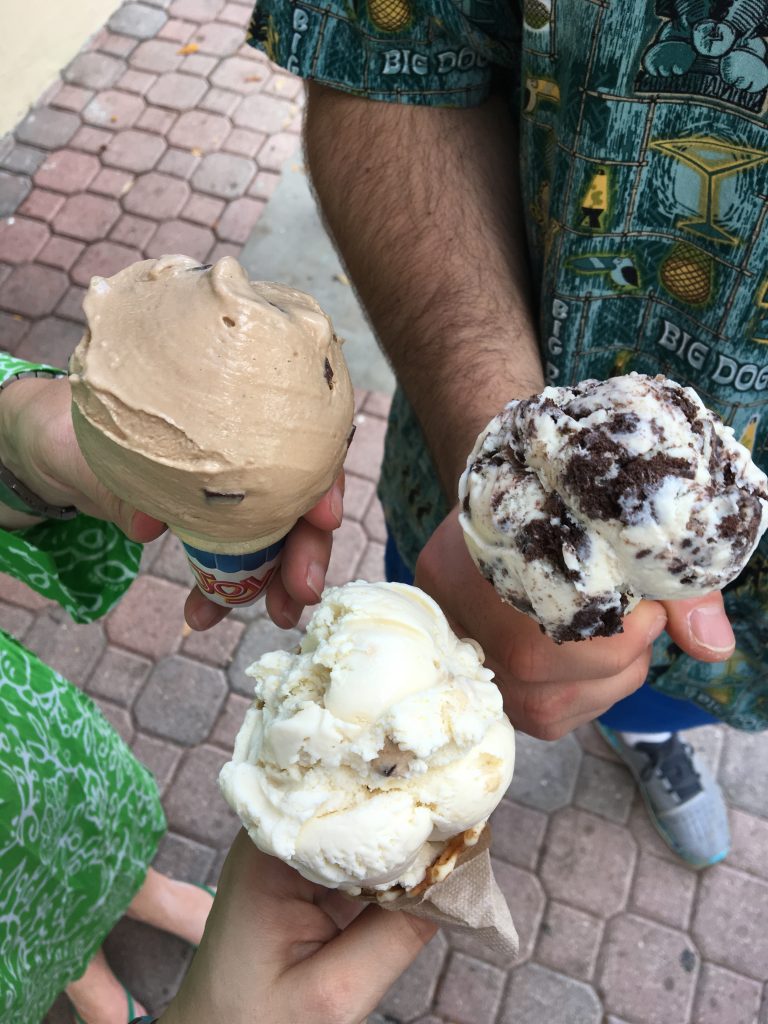 That night, we went to 7venth Sun Brewery in Dunedin.  This brewery has been on my parents' list, so it was fun to try a place that was new to everyone.  The brewery is small but comfortable and filled with friendly people.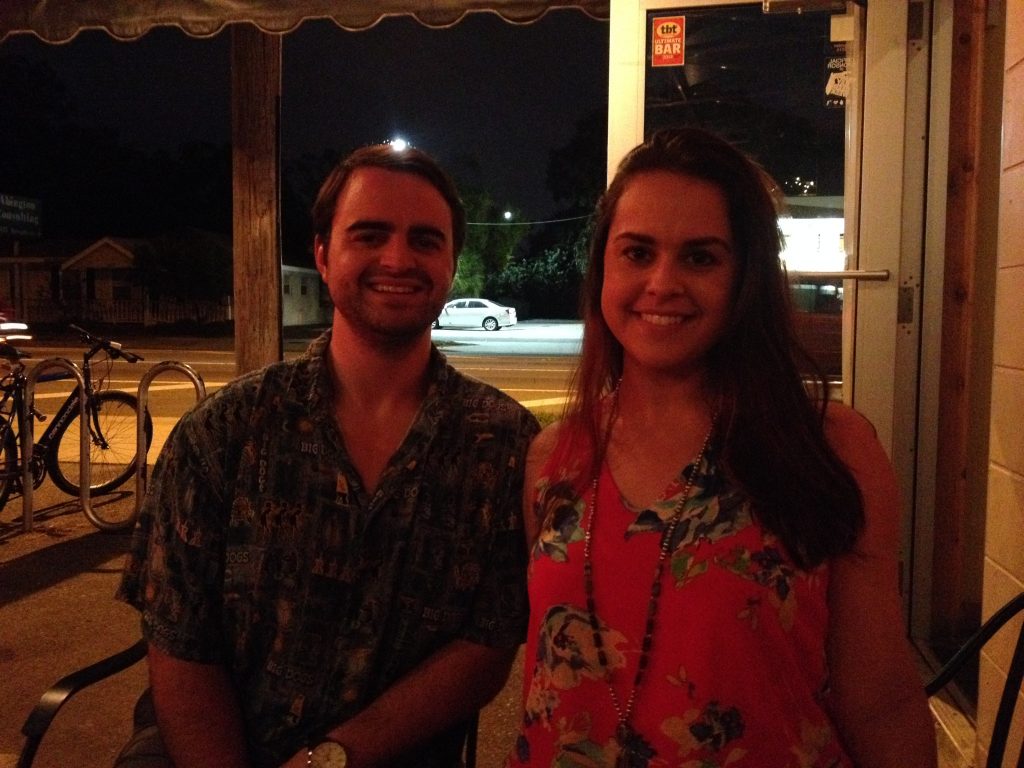 Next, we went to dinner at Sea Sea Rider's in downtown Dunedin.  Again, my parents had not been there yet, so it was fun to try something new to them with them.  The food was delicious so I have no doubt my parents (and me and Will!) will be back again.  I had coconut crusted Mahi Mahi with a mango salsa and curry over brown rice.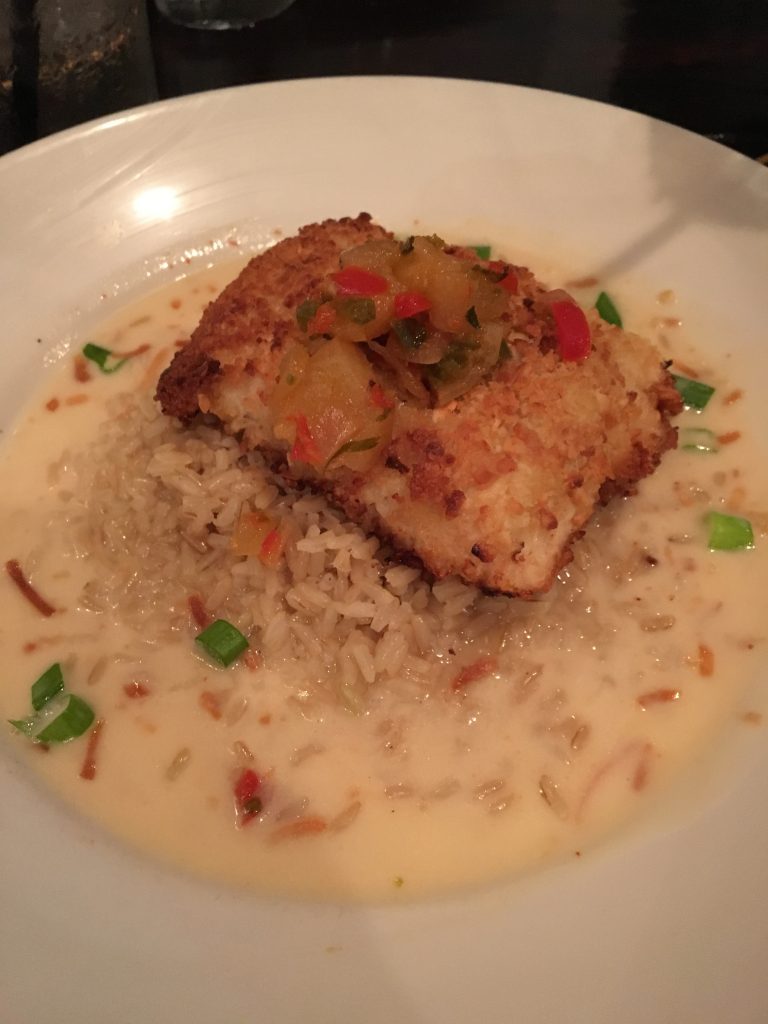 Saturday
Saturday was our main beach day.  It started out like Friday, with work and coffee over breakfast.  Shortly after, we got dressed, packed up the car and headed to Honeymoon Island State Park.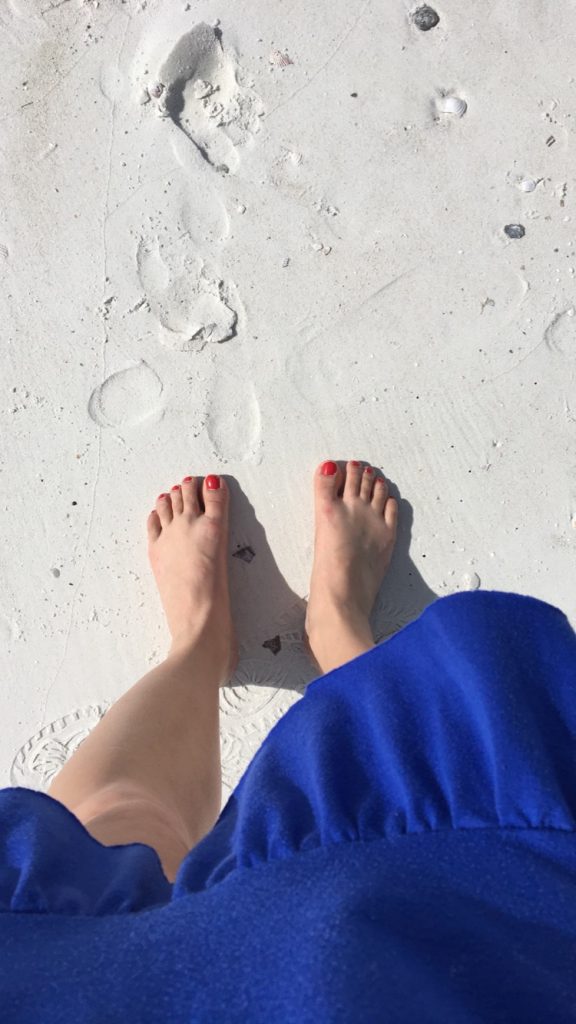 In my opinion, Honeymoon Island is filled with more local residents rather than tourists.  It's also more beautiful than the other beaches I've been to in the area but that probably due to it being a state park, less populated and built up, and well-kept.
My mom and I wanted to check out the island, so we managed to go on a 45-minute walk down and back, totaling to over 7,000 steps!  The views were just magical.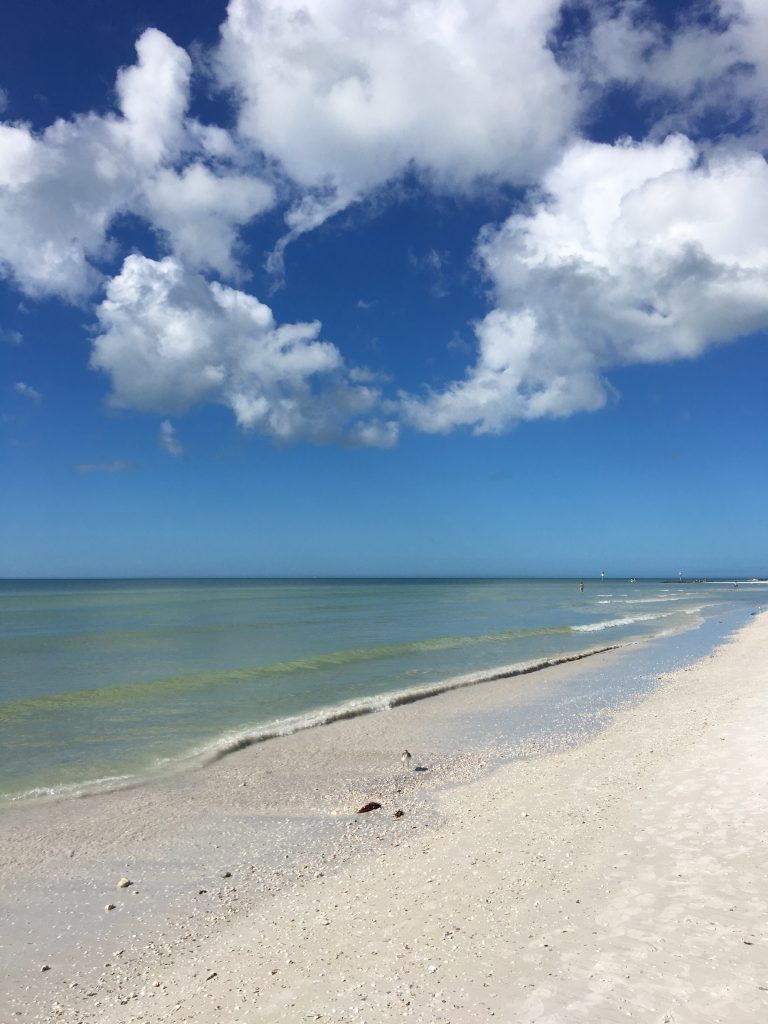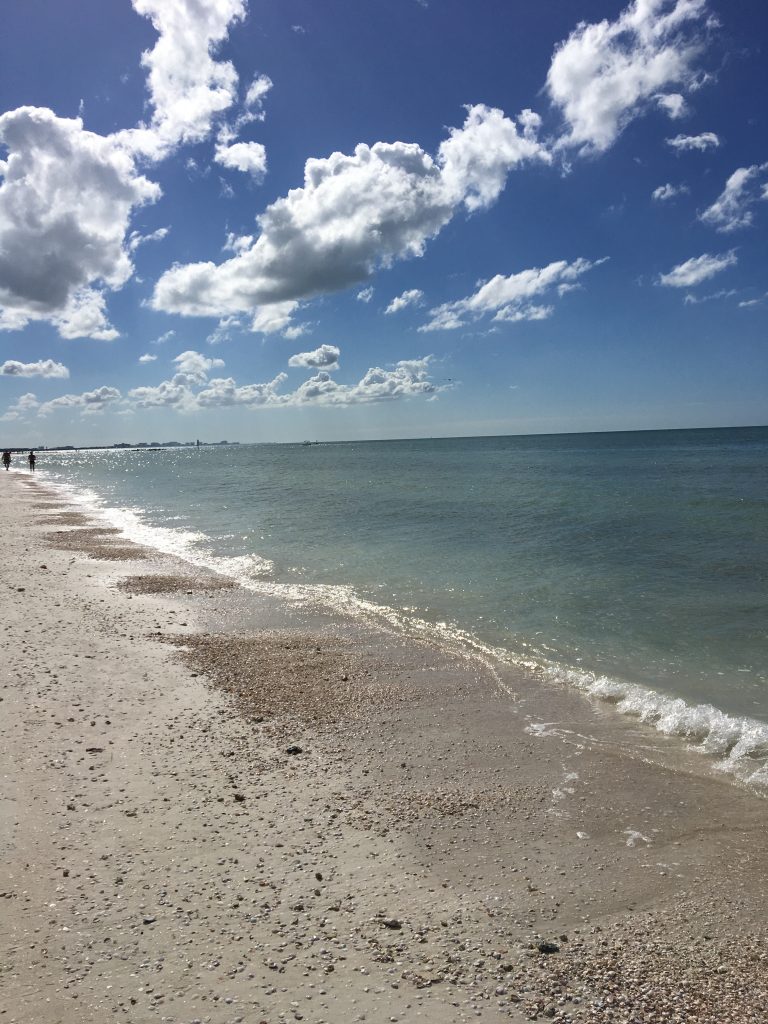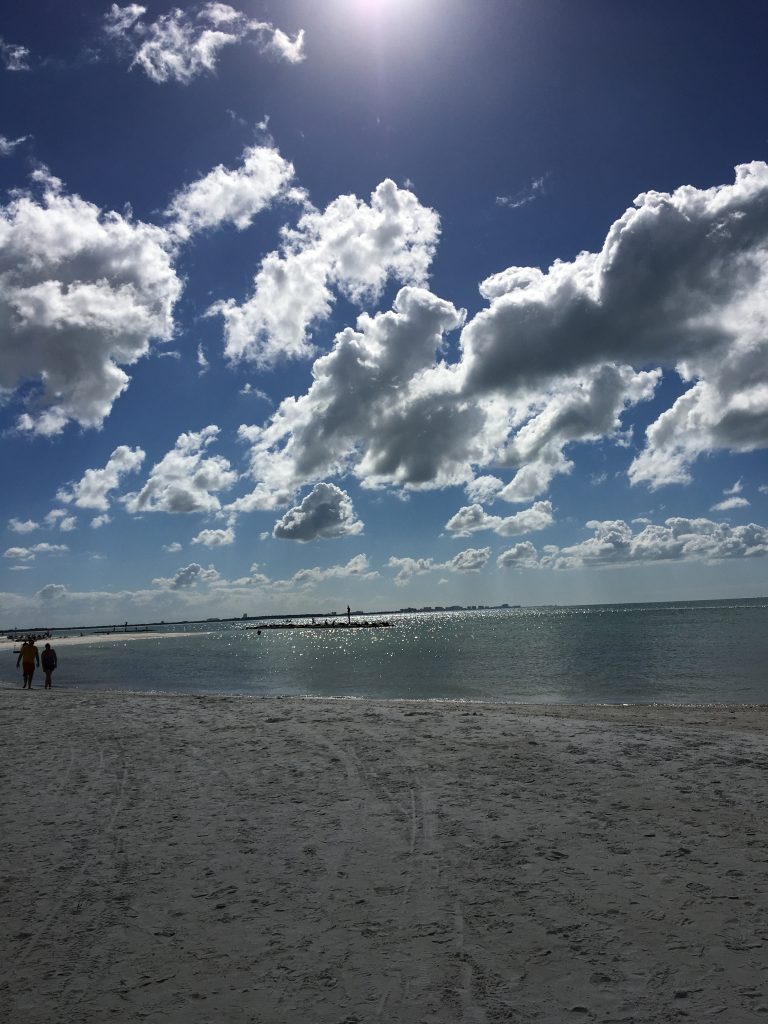 After our day at the beach, we headed home to relax before heading out to Safety Harbor to check out a brewery and have dinner.  Our first stop was the brewery: Crooked Thumb.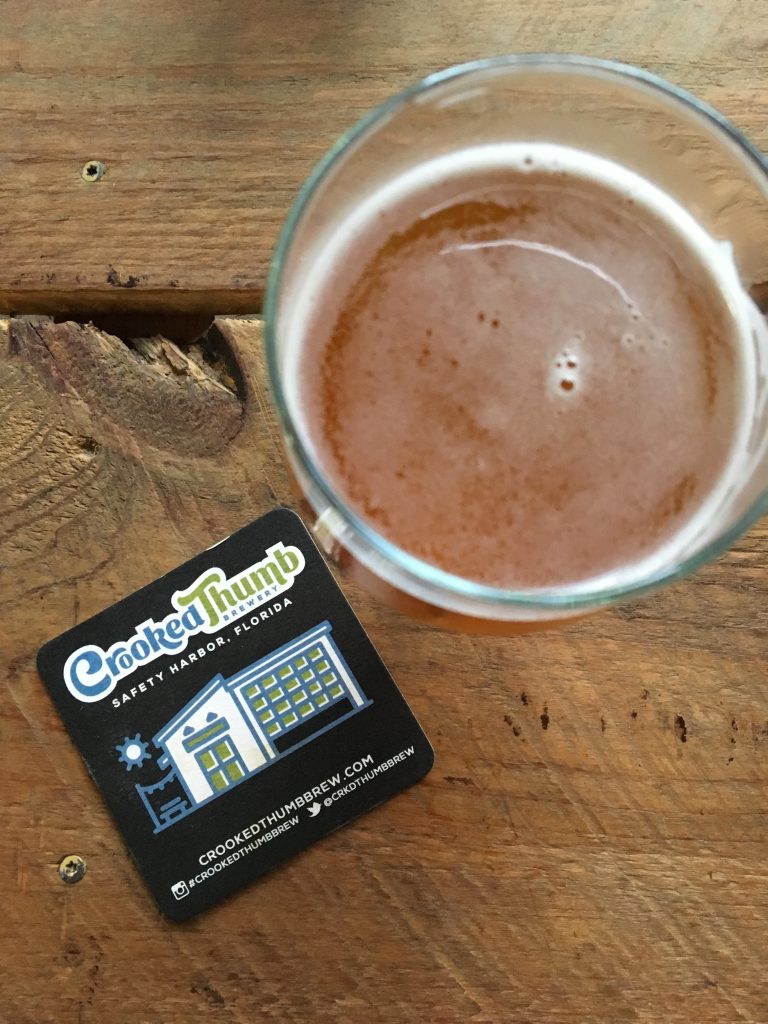 Crooked Thumb reminded me a lot of the breweries in Charlotte: super laid-back vibe, every door and entryway open, dogs everywhere, corn hole set up, and lots of people enjoying themselves.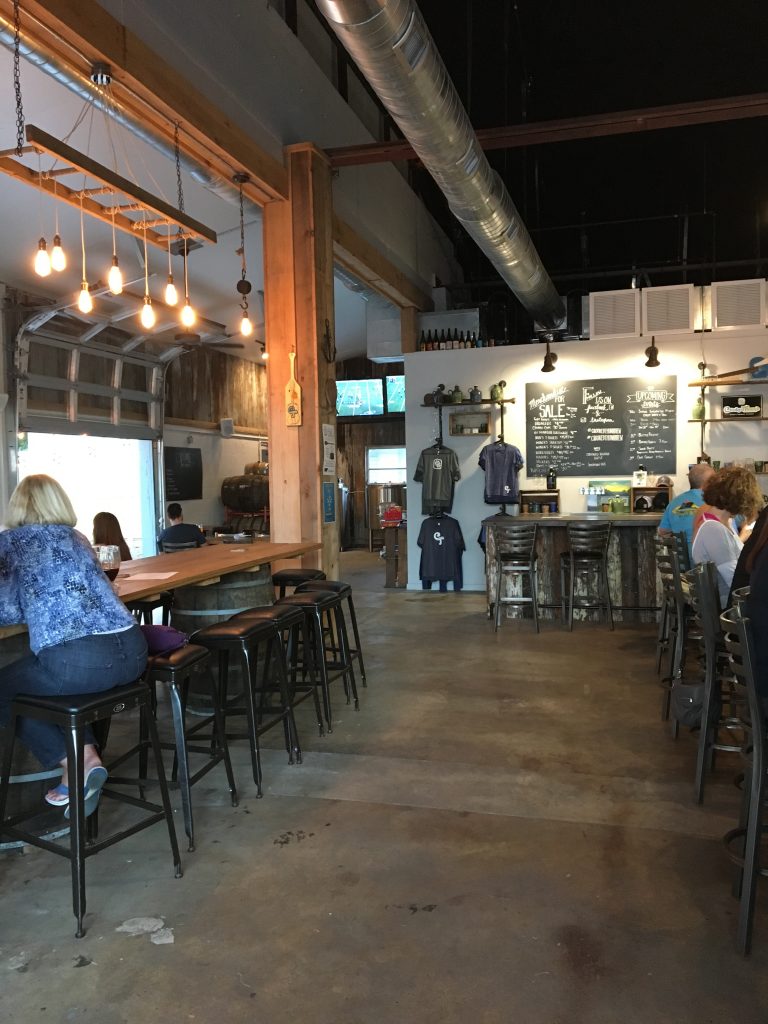 We chatted over a few beers and narrowed down all of our international and U.S. top 5 bucket list cities.  We even decided on our next trip (Europe!) which I hope will happen.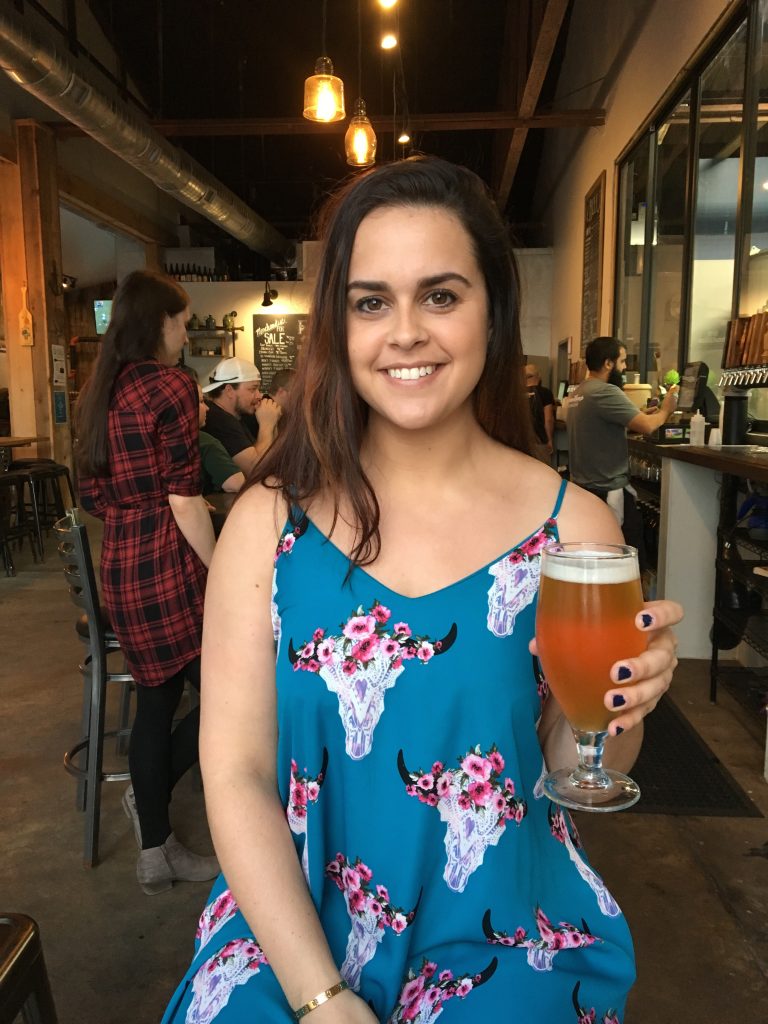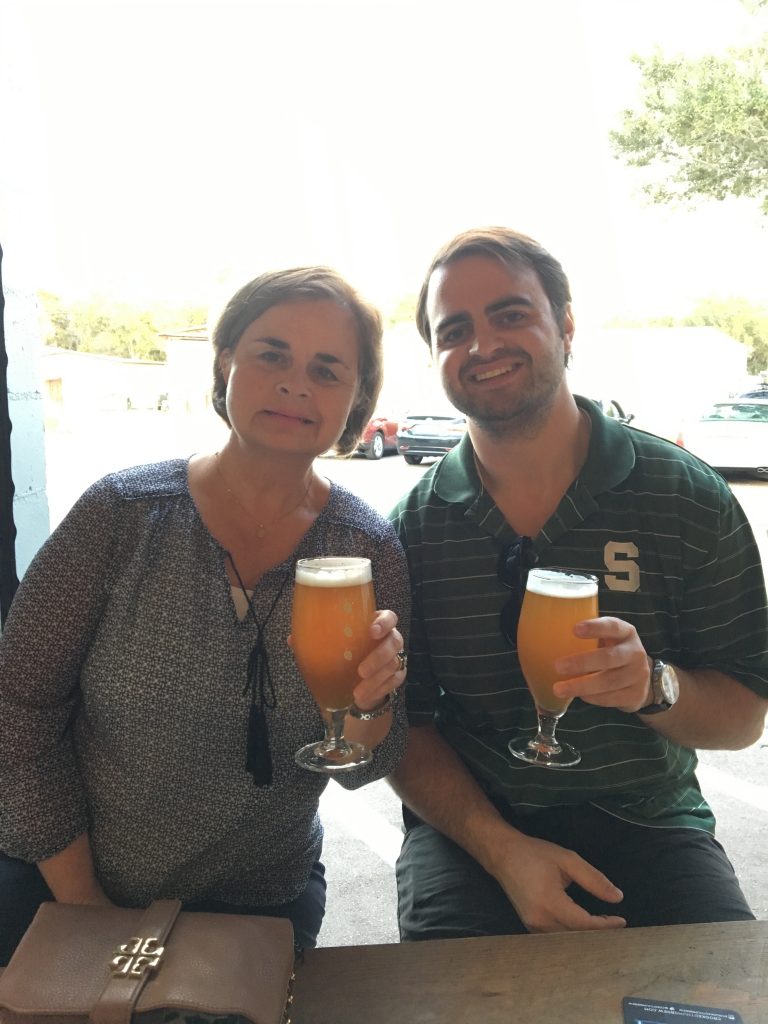 We had dinner reservations at Southern Fresh, a restaurant my parents had been raving about.  You would have thought they were giving the food away for free by how many people were there.  The restaurant is small with only 4 serves (including shared hostess duties) so they were overwhelmed to say the least.  The food definitely lives up to the hype.  My mom and brother got their well-known friend chicken, my dad got the rotisserie chicken, and I went with the meatloaf special.  Meatloaf is not something I ever order.  It just sounded good, and boy, it was.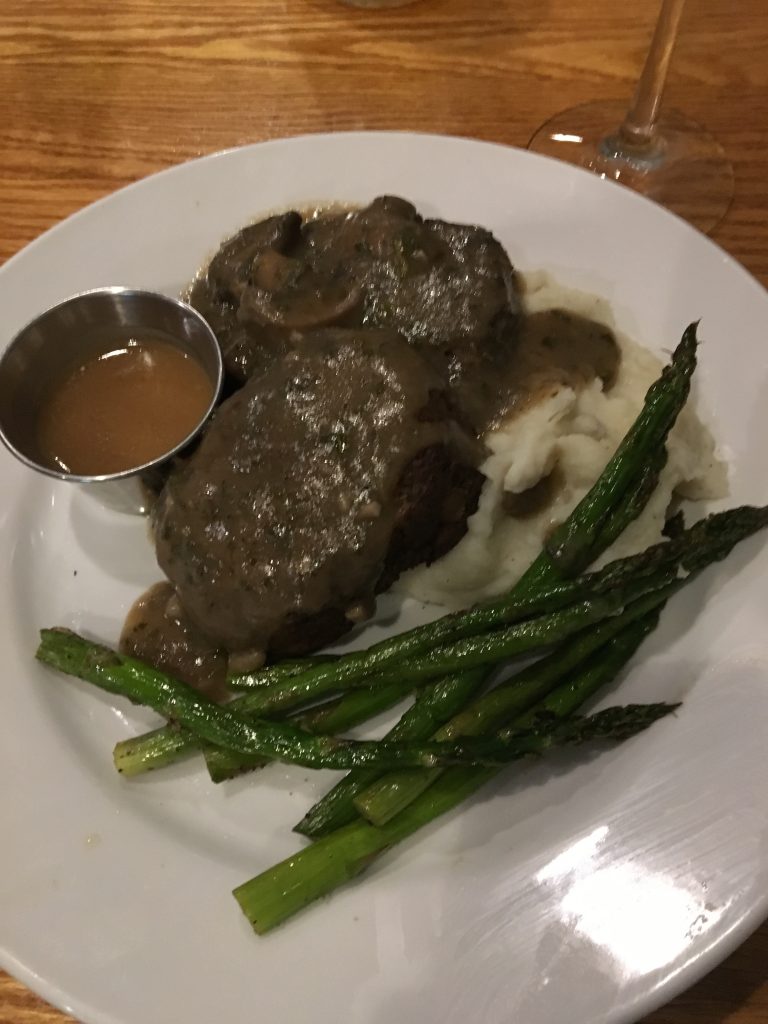 We finished up the night with their banana pudding.  We scarfed it down too quickly to take a photo, but if you go, you must try it!
Sunday
My mom made us a delicious breakfast of eggs, hash browns, and melon.  Perfect beachy breakfast if you ask me!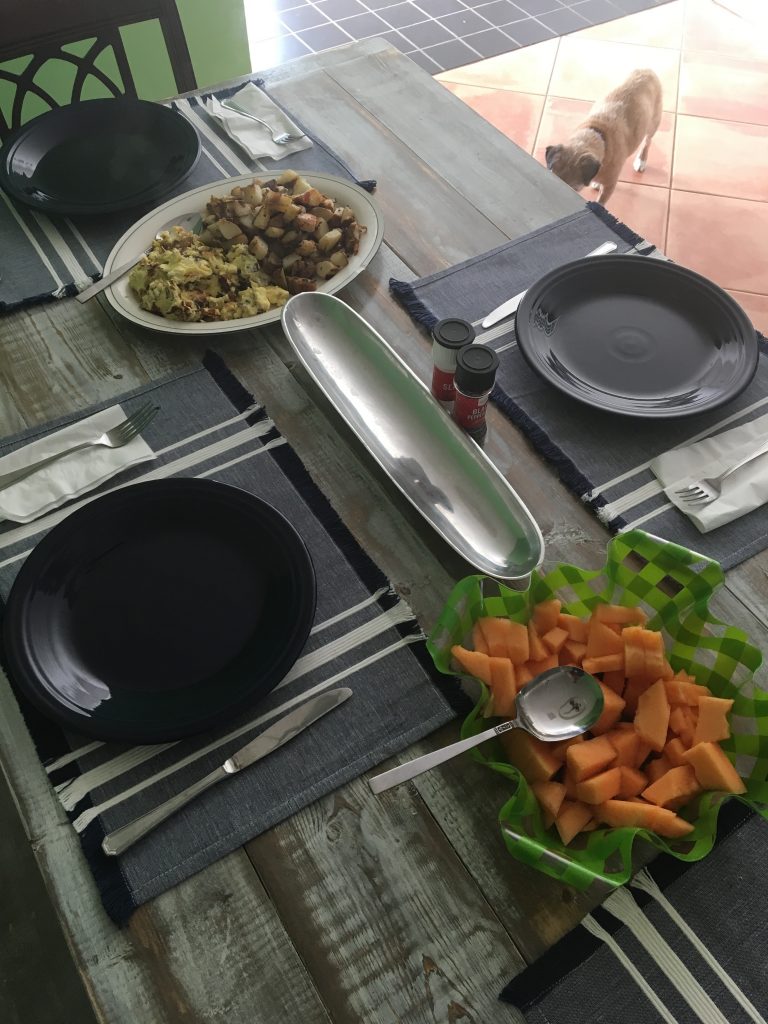 After breakfast, we rallied up the dogs to take them to the dog park at Honeymoon Island.  My parents had taken one of our dogs, Cody, there but not our other dog, Maggie.  This was Maggie's first time and we were excited to see how she would do.
It's safe to say they had a blast.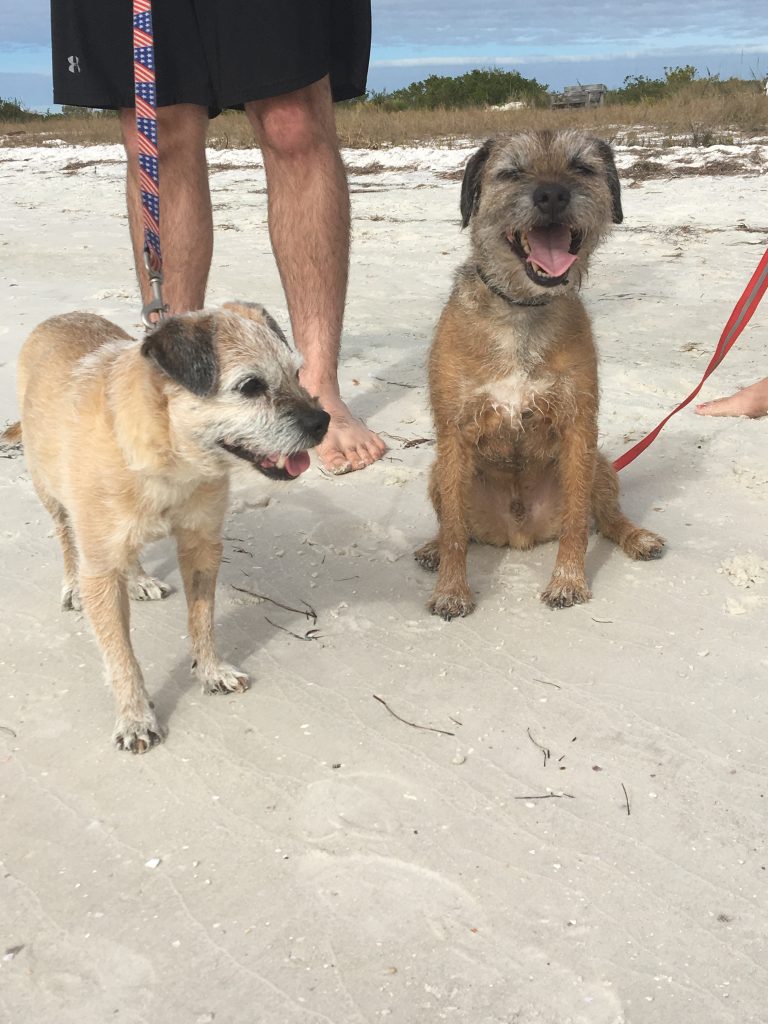 They don't travel with us much, so it was so fun to see them in a new place having such a great time.  They couldn't stop smiling!  I cannot wait to take Winston here.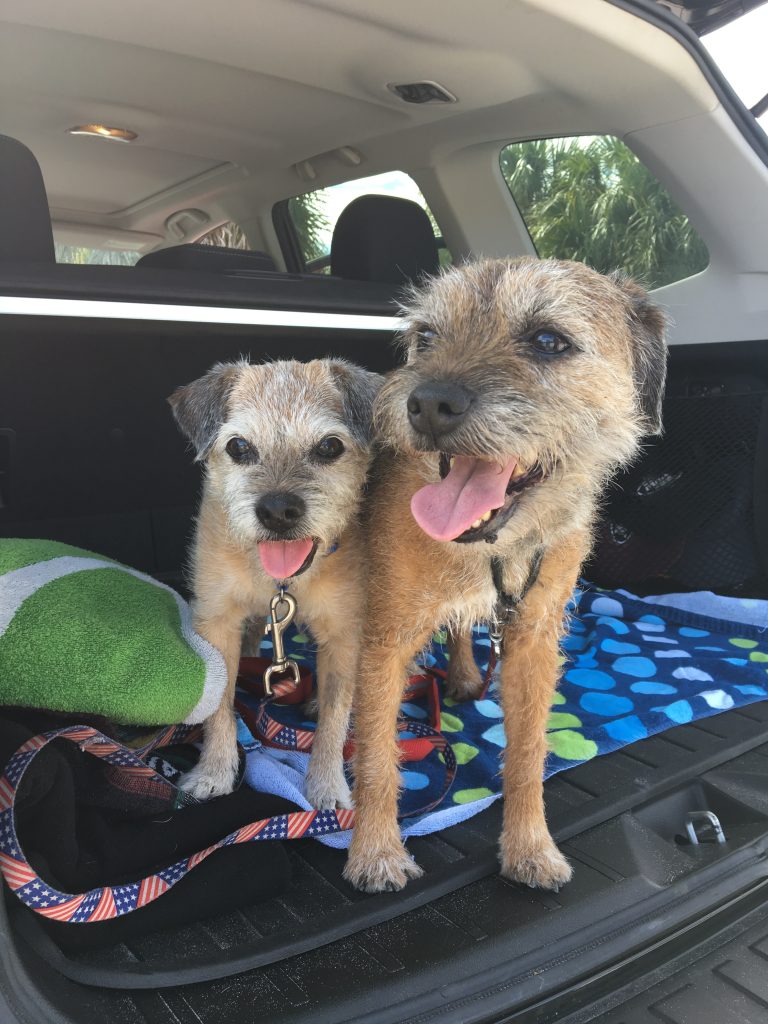 After the dog park, we explored the shops in downtown Dunedin.  There are so many antique stores and gift shops that look like they are straight out of Southern Living magazine.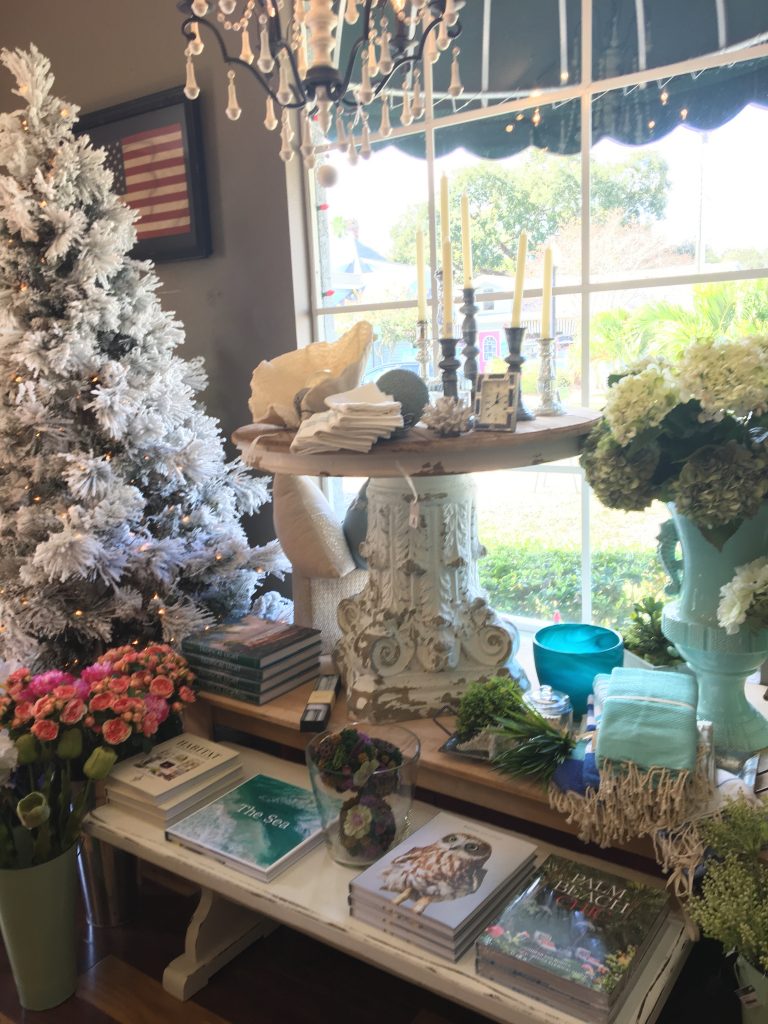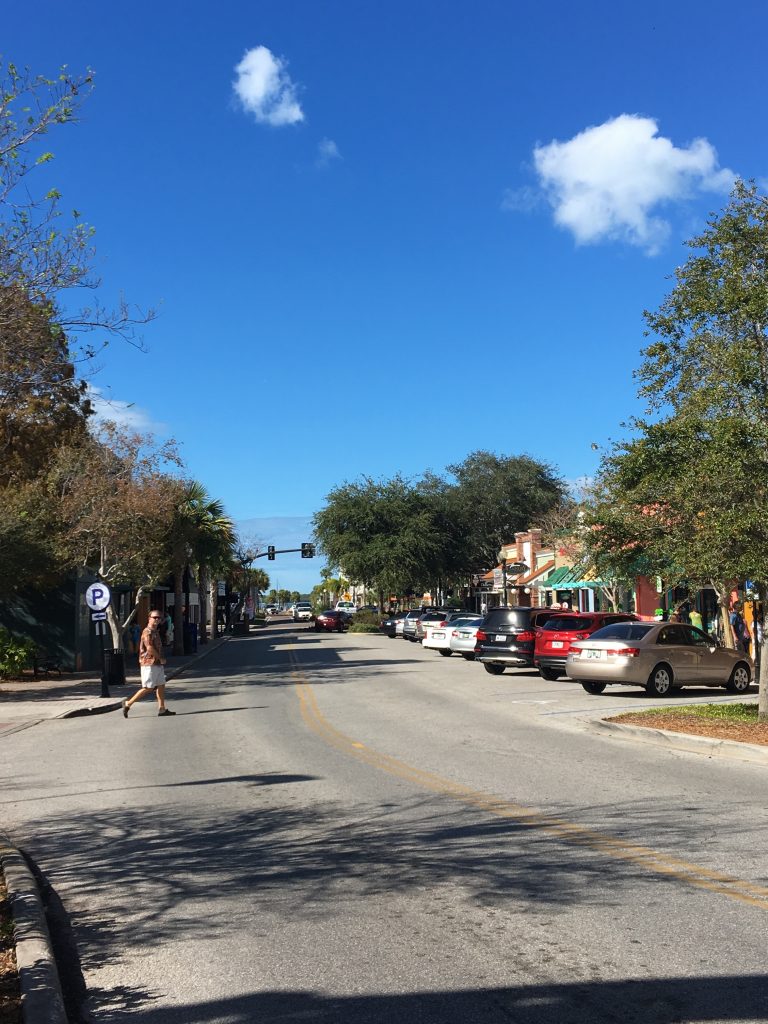 On the way to meet up with Will and my dad, my mom and I ran into a Frenchie that looked just like Winston, sooo obviously I had to chase him down and take a picture!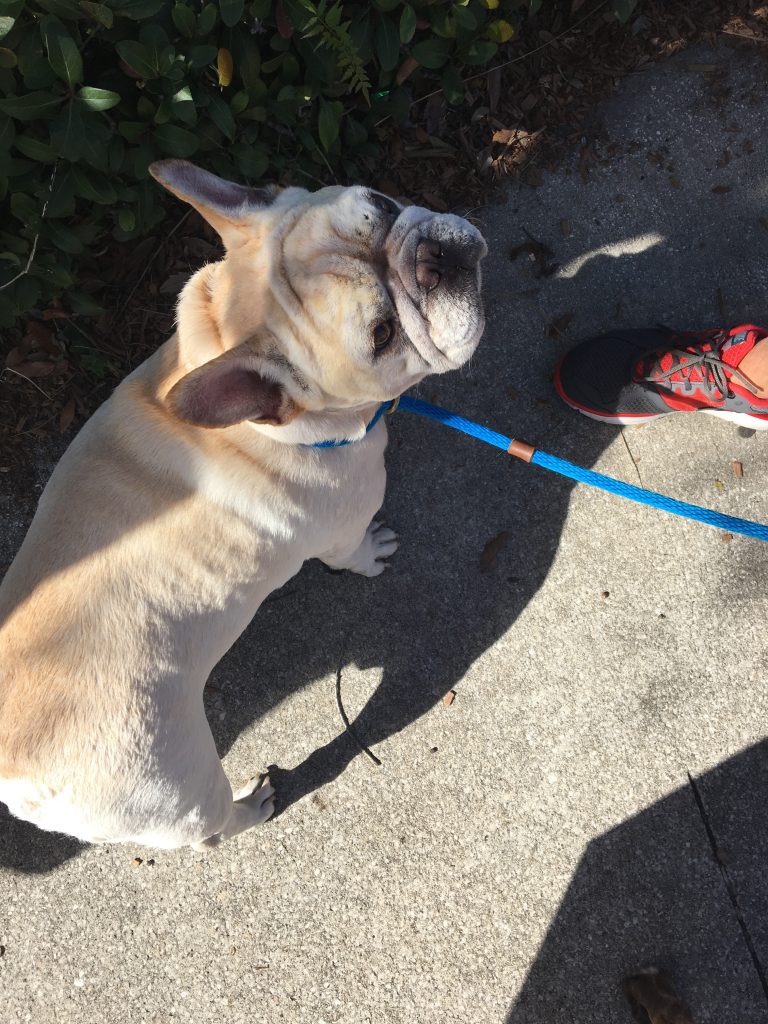 We met up with the guys at Cueni Brewing, a fairly new brewery to Dunedin.  It opened in November 2016 by a couple from Columbus, OH.  It has a prime location in Dunedin, right on the Pinellas Trail, so it frequents runners, bikers, and walkers.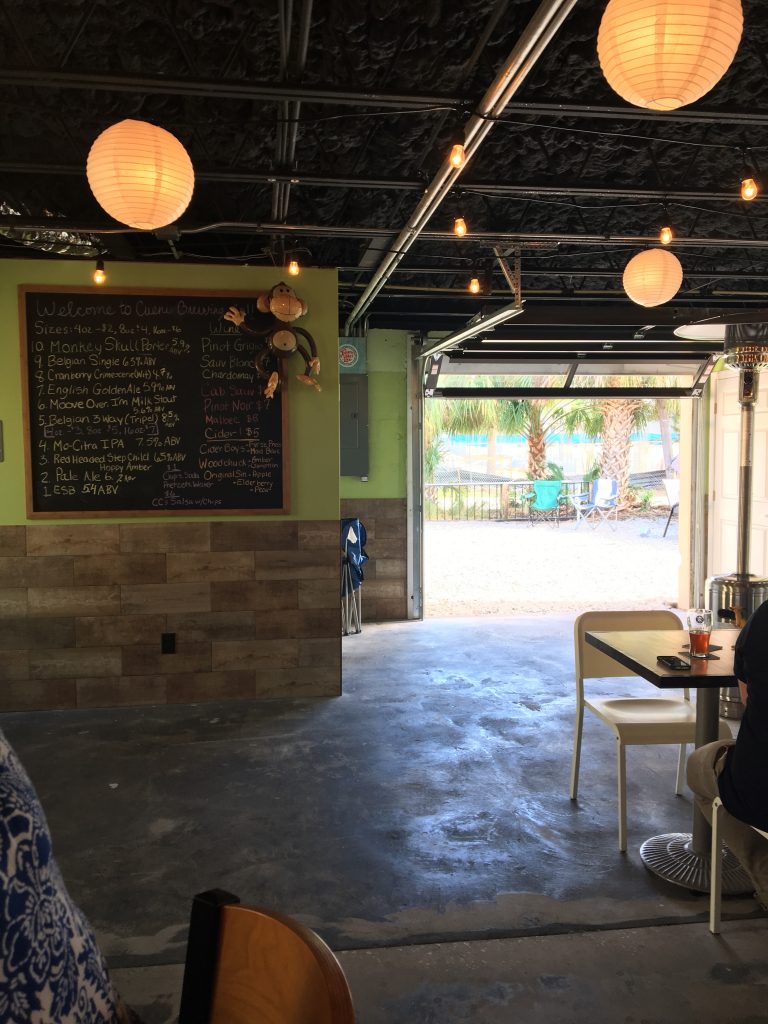 Like most breweries, all the doors are open, dogs are welcome, and the beer is delicious.  This brewery and Crooked Thumb were my favorites from this trip.
The rest of the day was low-key: an early dinner of Grouper at Frenchy's Outpost followed by an ice cream run at Publix.
Monday
Monday morning started bright and semi-early for me with a 7:30am Orangetheory class.  Since we only have one car down here, my dad drove me and took work calls in the car while I took class.  What a guy!
After class, we went by the nearest Whole Foods for coffee and a few other items.  Side note- in Clearwater, the Whole Foods is connected to the mall.  How AMAZING is that??
Once we ran some more errands on the way home, we all had breakfast and I immediately went back to sleep.  My dad woke me up around 2pm so we could all head into downtown Tampa to check it out.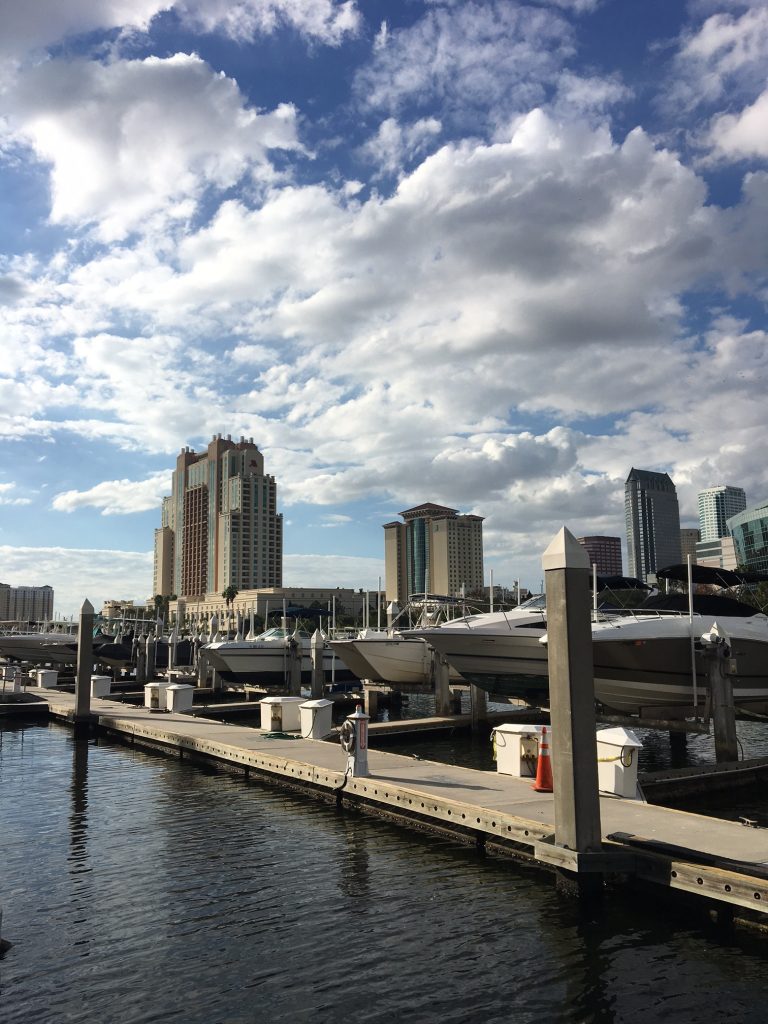 We walked around downtown for a little before making our way back to the Dunedin Causeway, the road that basically connects Tampa to Clearwater, to watch the sunset.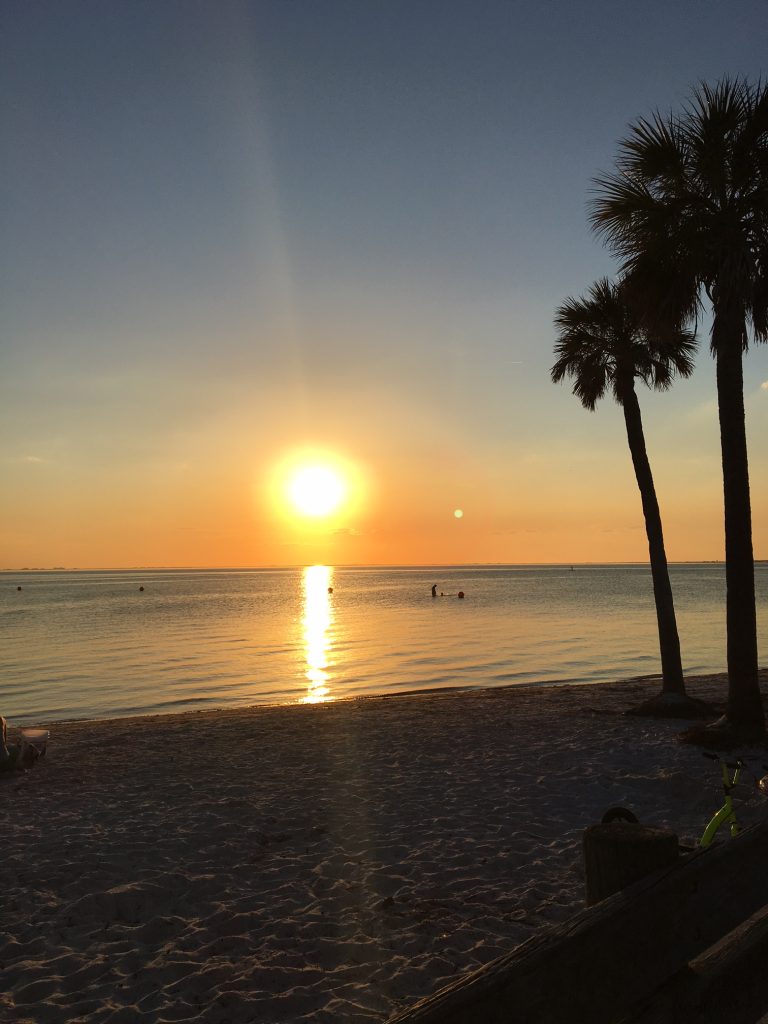 Monday night ended with dinner at home and downtime with the family.  This getaway was much needed and I am so glad I got to check out my parents' new place!  I hope to come down here as much as possible.
Your turn-
What are the top 5 cities you want to visit?  Either US or international!
Have you been to Dunedin/Clearwater/Tampa area?
What did you do this weekend?