Happy Monday!  How was your weekend??
For me, I worked late Friday but met up with my friend Melissa for pizza from this new place in Charlotte, Inizio.  She offered to grab Winston and Gigi from my place and pick up the pizza so when I got off, I could just go straight to her place.  How great of a friend is she??
The rest of the weekend consisted of a solid MAD workout, grocery shopping, reading, and relaxing..all with a little Netflix thrown in the mix.
This month's grocery store finds are somewhat similar to last month's finds – yummy healthy snacks and a hefty dose of chocolate.  If you missed last month's round up, you can read about it here!
Love Grown Cocoa Goodness Oat Clusters

Love Grown is an amazing brand with an inspiring mission.  I've been buying this brand for years now and I looooove their cereals (hot and regular).  I really did want to love this granola, but sadly, I wasn't crazy about it!  The flavor was on point and the chocolate chunks were huge, but the oats were somewhat stiff and my jaw was tired after a couple bites.  There were also barely any clusters, which I love.  I'm just going to stick to their cereals.
LesserEvil Buddha Bowl Foods Popcorn
THIS POPCORN.  Amazing.  The hint of coconut and sea salt made the flavors perfection.  I was also impressed with the amount of popcorn that came in the bag.  Usually, most products that come in a bag that size barely make it half full.  Not with LesserEvil – this bag was fully loaded and definitely worth the price.
Ben and Jerry's Chocolate Chip Cookie Dough Pint Slices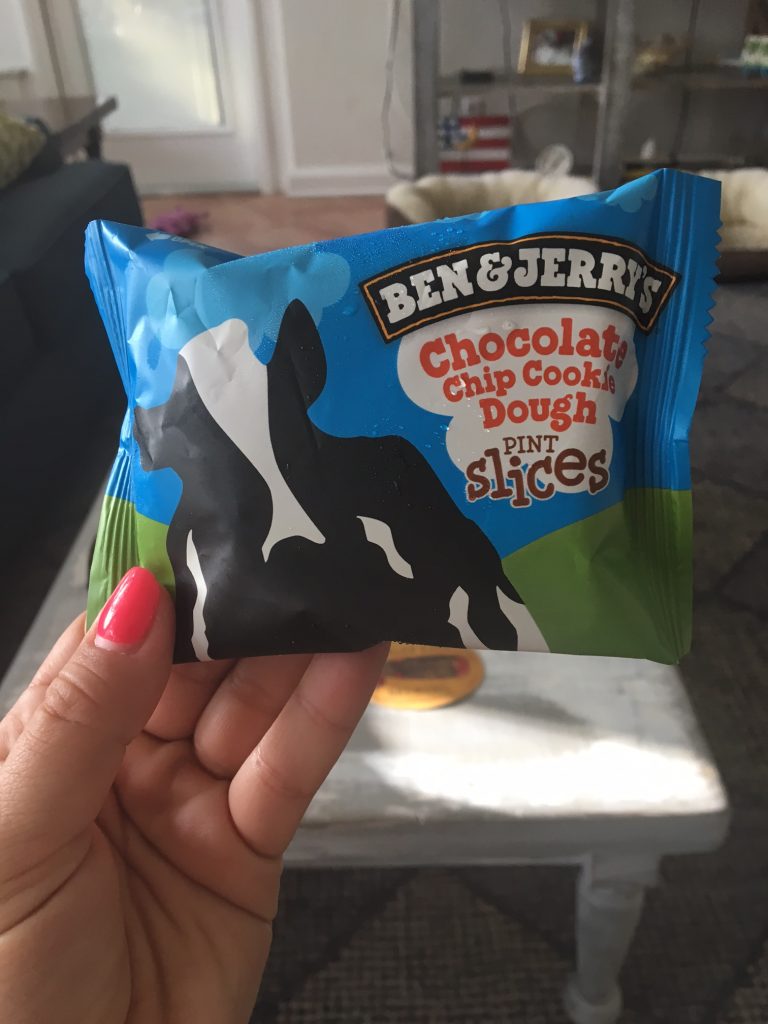 What's the beach without ice cream?  I'm a huge B&J cookie dough ice cream fan, but I cannot be trusted around a pint of that stuff.  When I heard they were coming out with pint slices, I just had to try them.  The ice cream is the exact same (duh) and it gives you just enough ice cream without having the whole pint in front of you to go overboard on.  They remind me of Klondike bars, which I grew up on, so that definitely factored into my love for these pint slices.
Hail Merry Chocolate Almond Butter Tart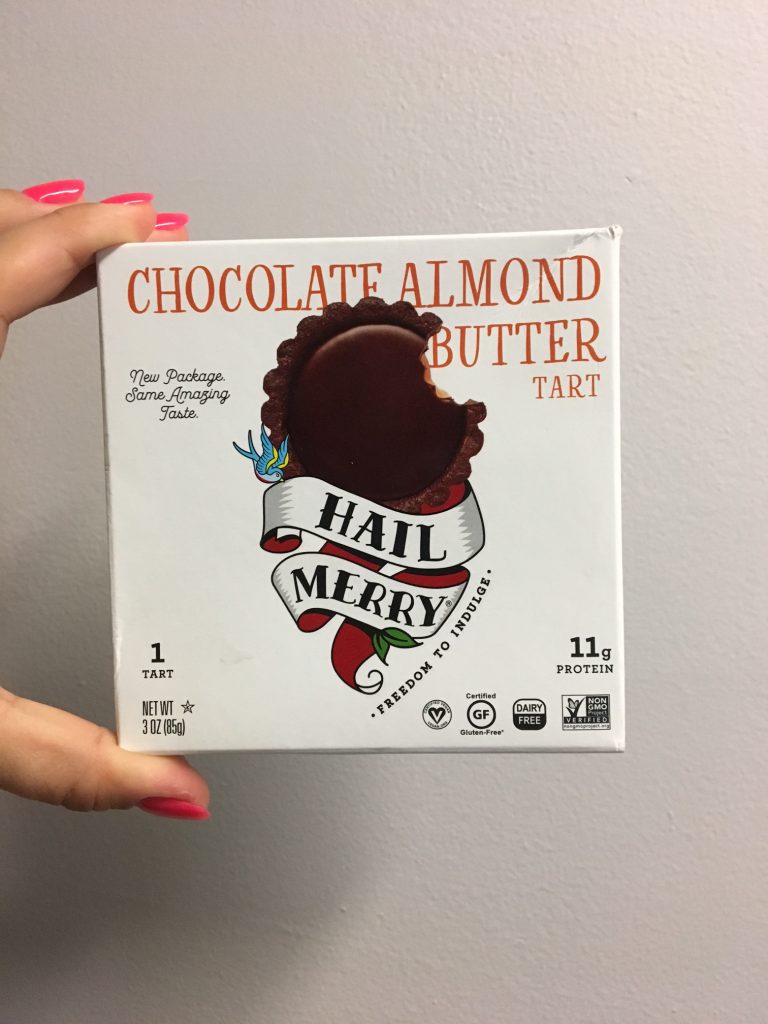 Hail Merry making it to the roundup for the second time!  This almond butter tart might just be the best thing I've ever eaten.  It tastes decadent and creamy – and the almond butter to chocolate ratio is perfect.  It's made with minimal ingredients (I think 5?) which is awesome!
Stumptown Cold Brew Coffee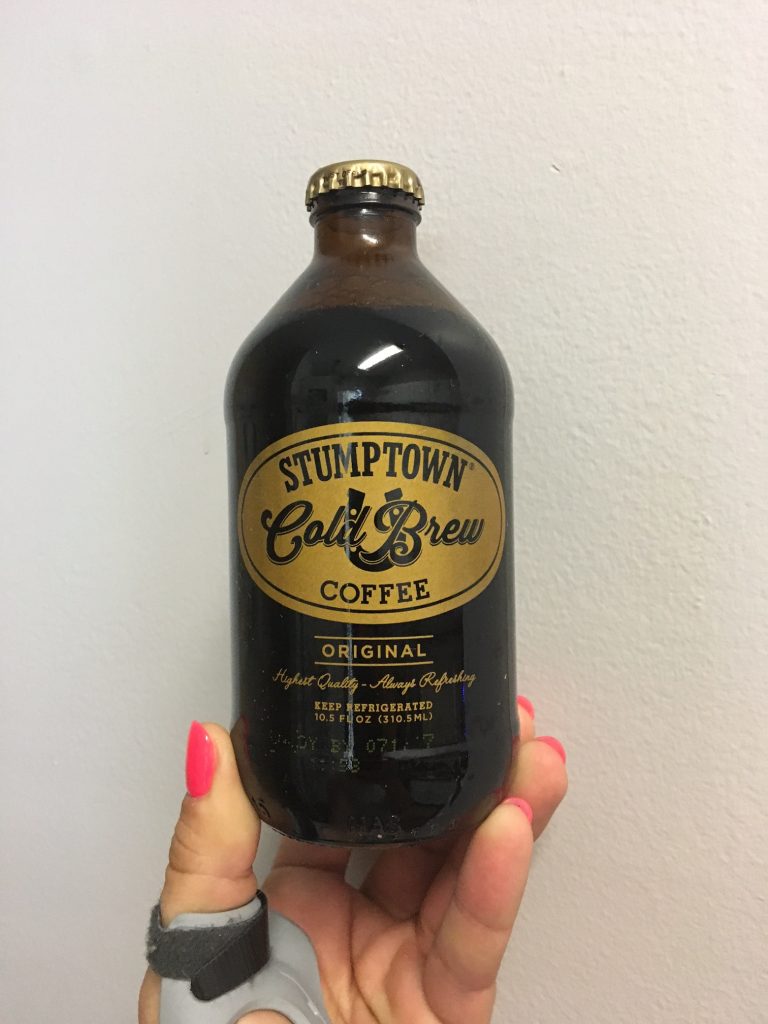 I've heard of Stumptown coffee but hadn't really seen it anywhere around Charlotte.  A couple weeks ago, I saw it at Laurel Market and bought it to try on a whim.  I now know why people are crazy about this coffee.  It truly lives up to the hype!
Chocolove Dark Chocolate Almond Butter Cups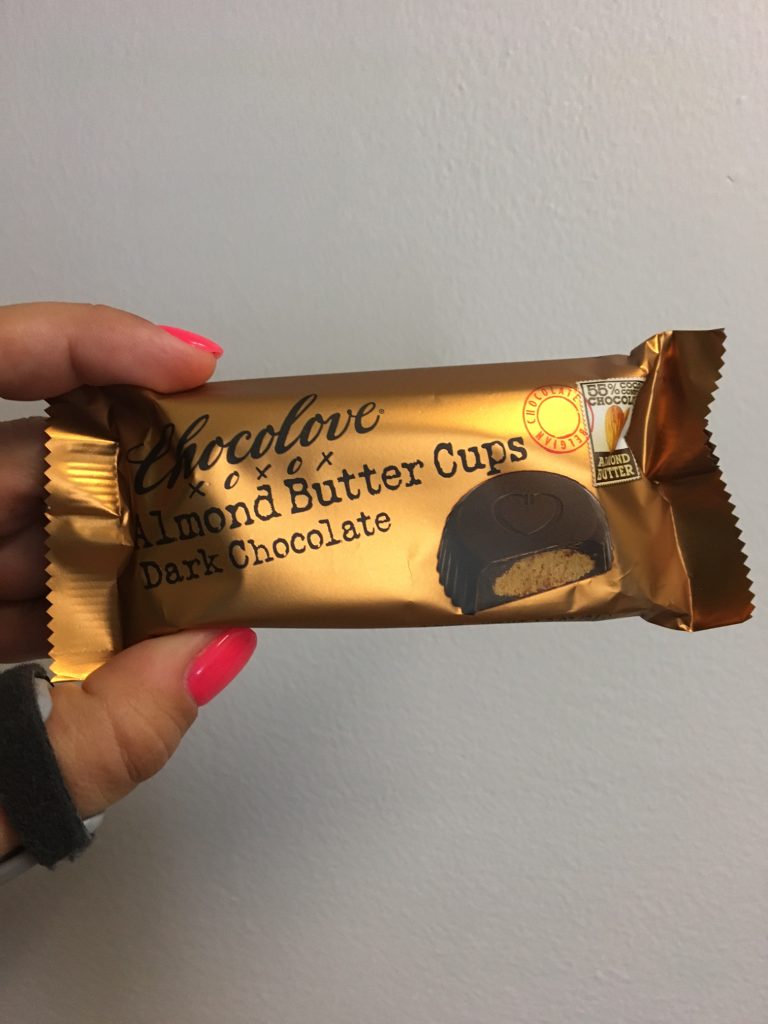 These were another impulse purchase from Laurel Market.  I'm a huge fan of Chocolove, especially their cherry + almond dark chocolate, so when I saw this new item I just had to try.  I've actually gone back to Laurel Market to purchase these little pieces of heaven on more than one occasion.  These would be amazing frozen!
Tessemae's Creamy Ranch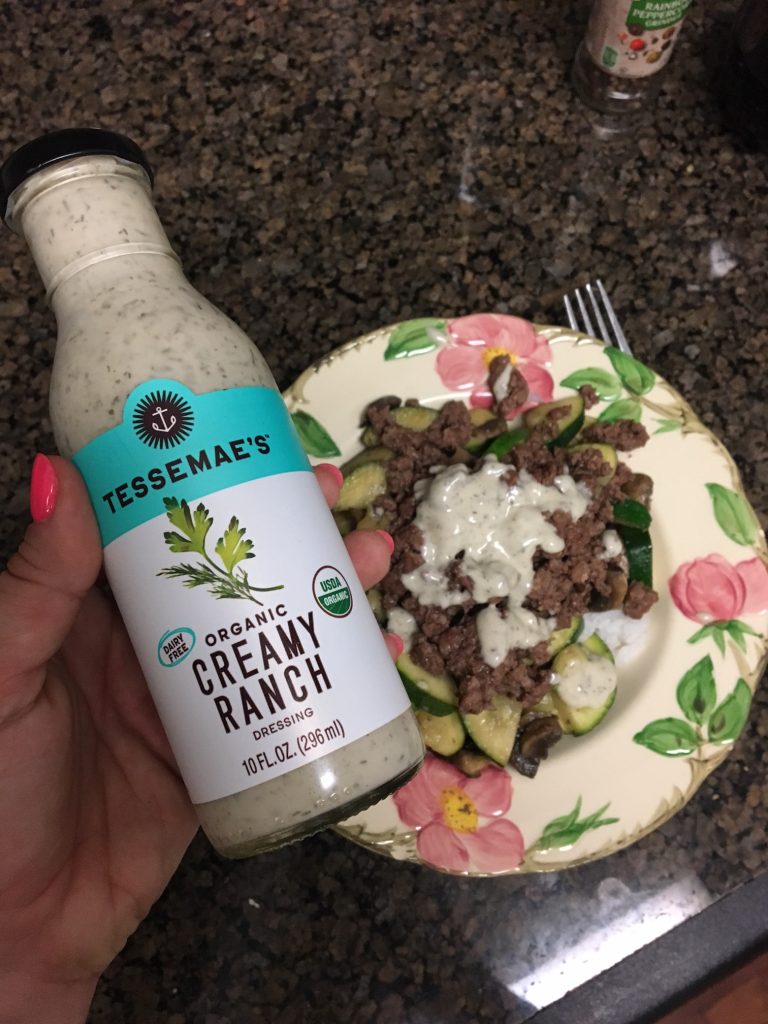 This ranch you guys.  A GAME CHANGER.  It definitely isn't like your typical Hidden Valley ranch, but still so creamy and flavorful.  It is loaded with herbs which makes it so much better than the stuff I ate as a kid.  It's dairy free too, so it's easy on the tummy.  Tessamae's can really do no wrong.
Your turn-
Any new products you've found that you love?
Have you tried any of the products in this post?
What's your favorite salad dressing?