Hiya friends!  I am back with another post alllll about new-to-me products that I've found this month.
Speaking of new-to-me products, I am going to Expo East this weekend!  I cannot wait to learn about new-to-me brands and their mission, products, and ingredients, as well as connect with companies that I already love.  I'll be sure to document my whole experience on my Instagram stories, so be sure to follow me to follow along!
Now onto this month's finds…
PB& Jelly Larabar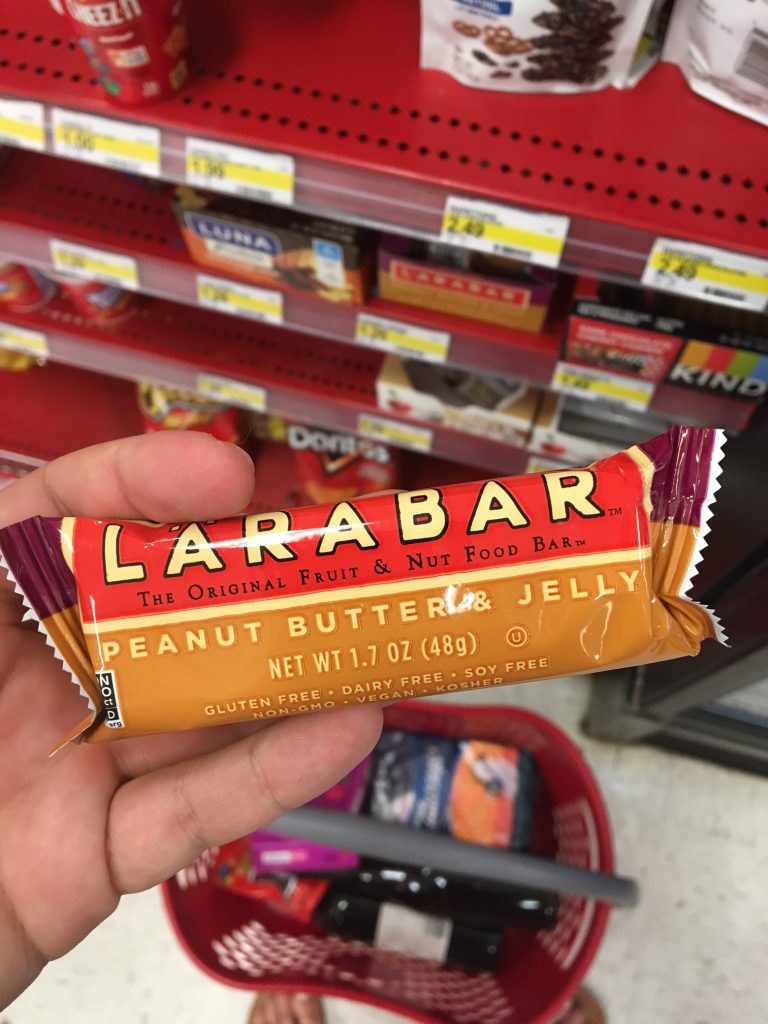 I saw this flavor in the Target checkout line and had to grab it.  I thought I had tried all the Larabar flavors, but I was so very wrong!  This flavor was tasty – I love their peanut butter flavor bars.
Dark Chocolate Almonds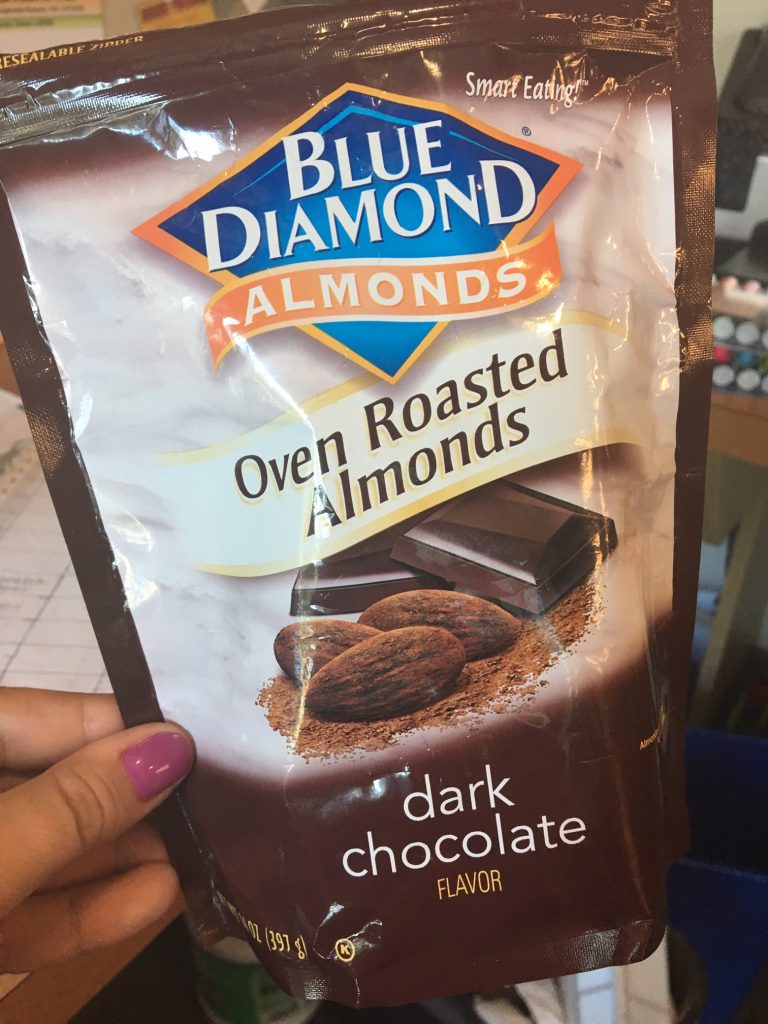 Okay, you have been warned.  These are SO. DANG. ADDICTIVE.  These almonds make for a great sweet snack post-dinner, or during the day, or whenever.  They are so good, I could NOT put them down.
New Barn Almond Milk & Chameleon Cold Brew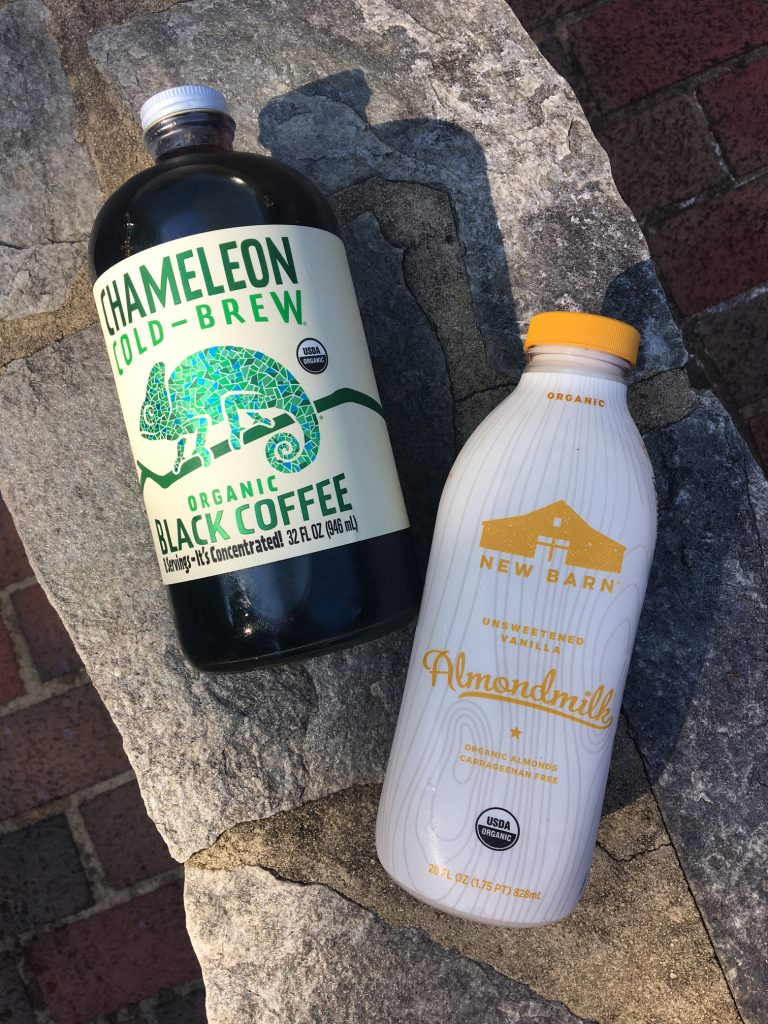 I've heard people rave about New Barn almond milk and Chameleon cold brew for a while now and had never tried them.  The cold brew is the smoothest cold brew I've tried…and I've tried my fair share.  The almond milk is super smooth too, and it tastes just like it's homemade.  The two of them paired together….dreamy.
(Note: these both were on sale – the cold brew at Harris Teeter and the almond milk at WF!)
Hope Hummus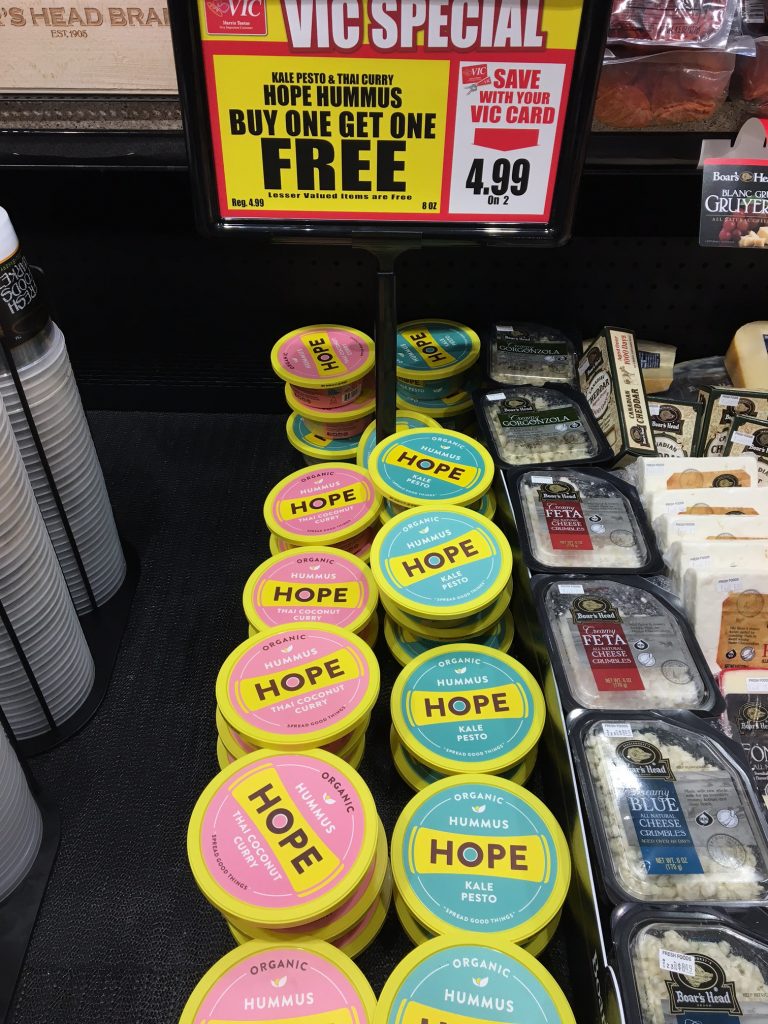 Speaking of sales, Hope Hummus is buy 1, get 1 free at Harris Teeter.  It's the perfect excuse to try them, right?  I've been on the hunt for their Chocolate hummus but have not seen it in the Charlotte area.  I absolutely love Roots Hummus Thai Coconut hummus, so getting the Hope version was a no-brainer.  I have yet to break into these bad boys – I'll be taking them on the road to Baltimore for road trip snacks.
Your turn-
Favorite Larabar flavor?
What's your go-to hummus brand?
Favorite almond milk?
What's one healthy product you've been loving lately?