Well hey there!  I'm back!  I am writing this post as I sit here with a glass of wine in hand, a mask on my face, and Netflix playing in the background.  Life has been pretty sweet lately and I am so thankful for that.  It's been a whirlwind, but a lovely one, and it's included a lot of family time.  Here's what life has looked like lately:
Thanksgiving in Florida
My brother and I visited our parents in Florida for the Thanksgiving weekend.  Is there anyone else who is finding that as you get older, the time with your family is so much more fun?  Each day, we explored their neighborhood, the beach, and downtown Dunedin.
One morning we explored Hammock Park, which is this cute little park near my parents house, about a mile/half a mile from downtown.  I highly recommend if you are looking for an easy walk through the prettiest greenery.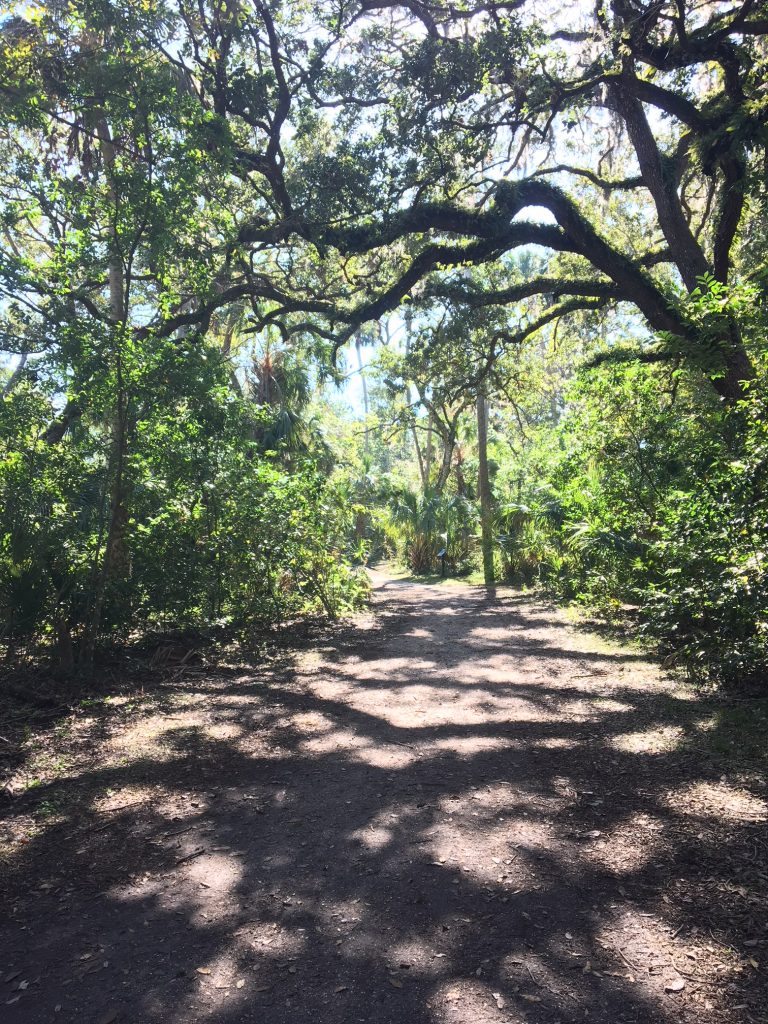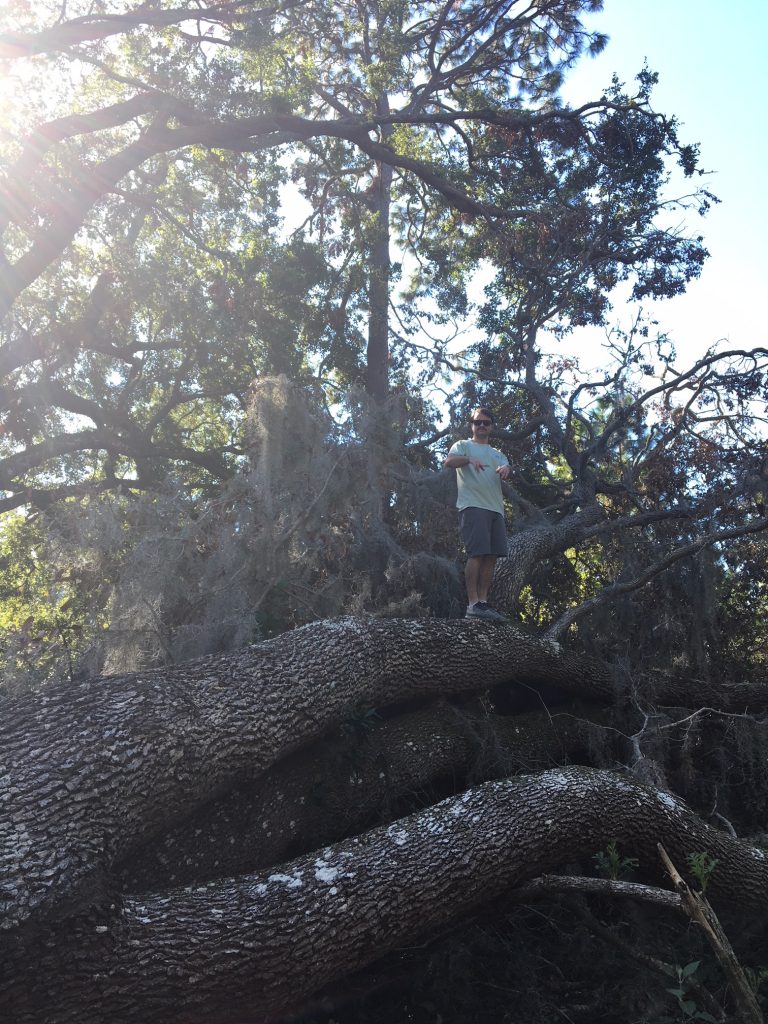 On Small Business Saturday, we walked around downtown to shop and eat.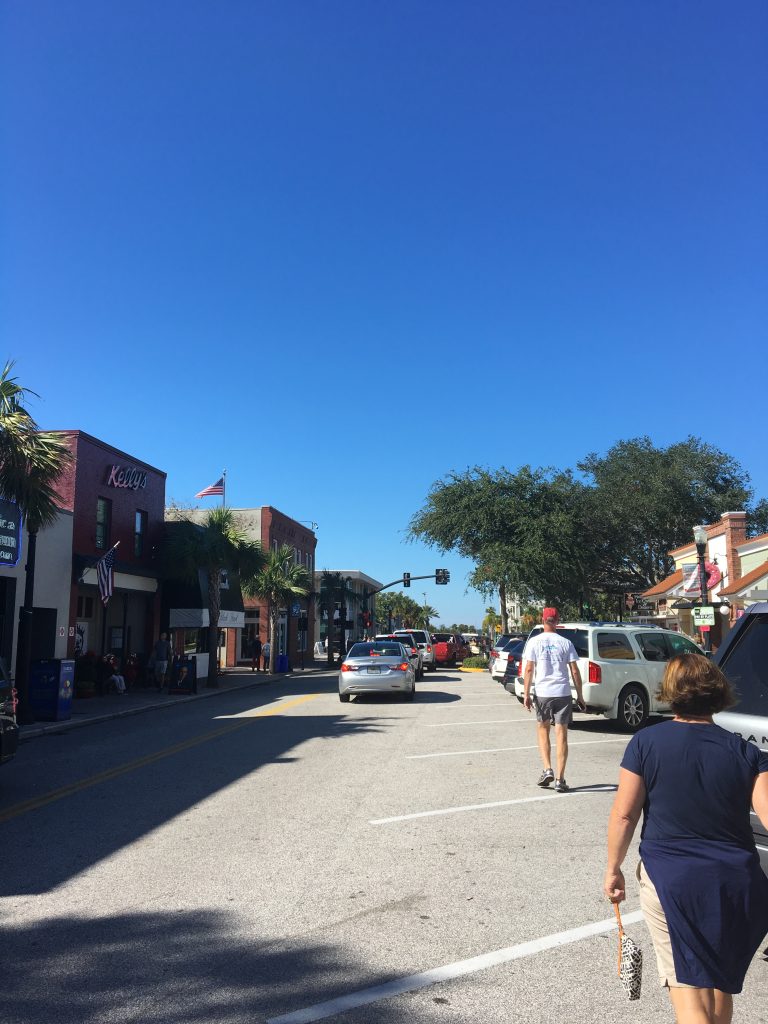 Our favorite casual spot is Olde Bay Cafe & Fish Market.  They have the best grouper tacos!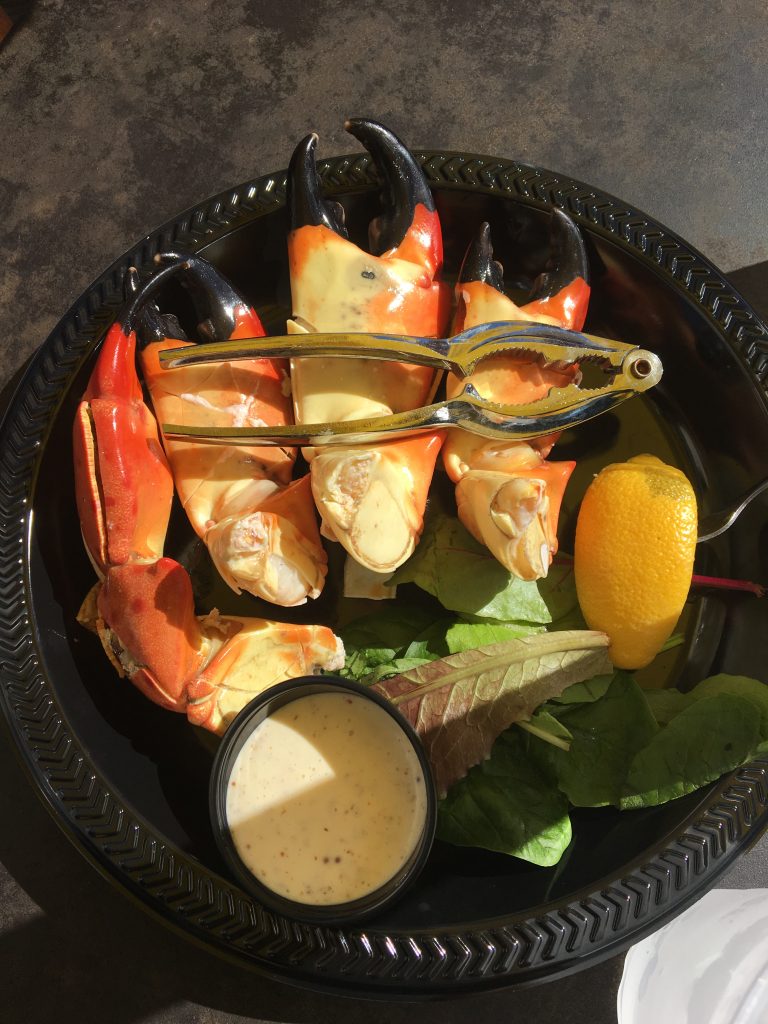 The sunsets were incredible – so many pretty shades of orange and purple.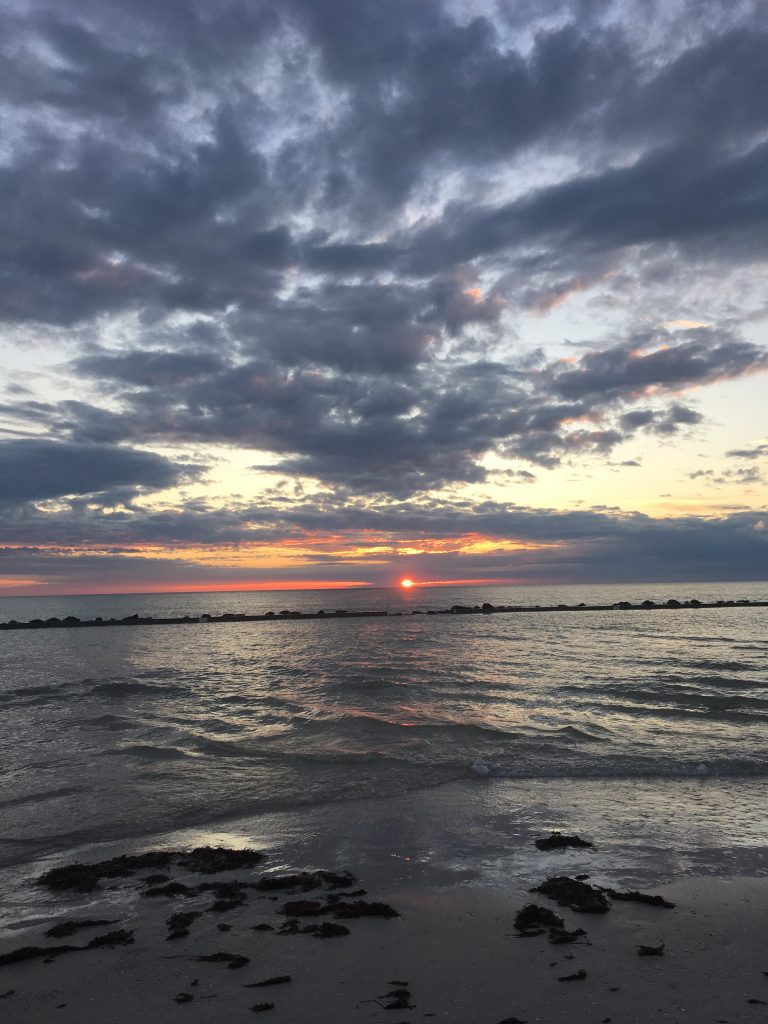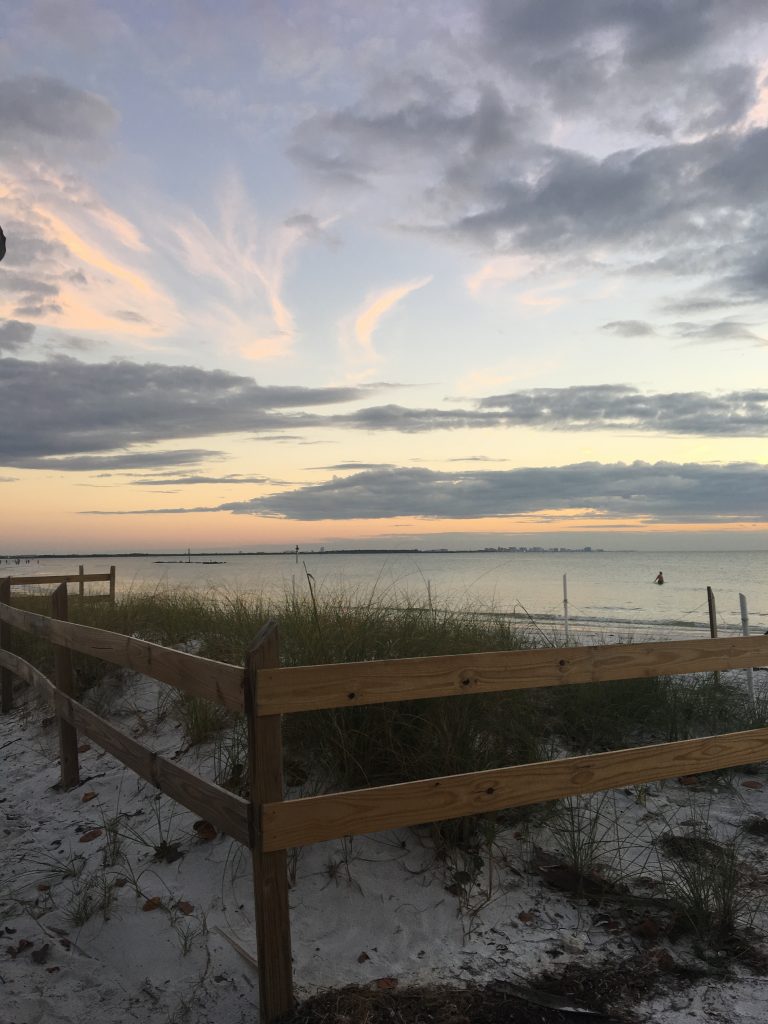 Every night ended with cocktails (tequila + kombucha = the best), games, and tons of laughing.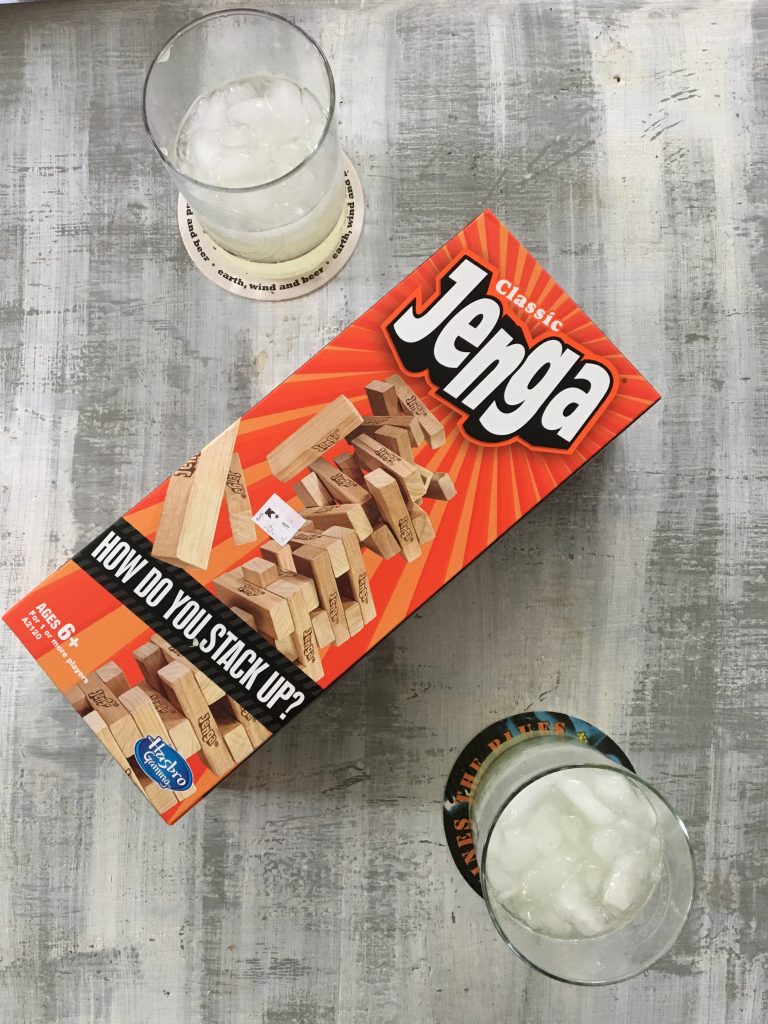 Honestly, my abs were so tired from laughing all weekend.  The family trip was a success!
Parents Visiting
This past weekend, my parents stopped in Charlotte on their way back to Maryland for the holidays.  On Friday night, we hit up a new-to-them brewery: Catawba Brewing.  I got a sampler of beers (they have so many!) while we played cards before our dinner reservation.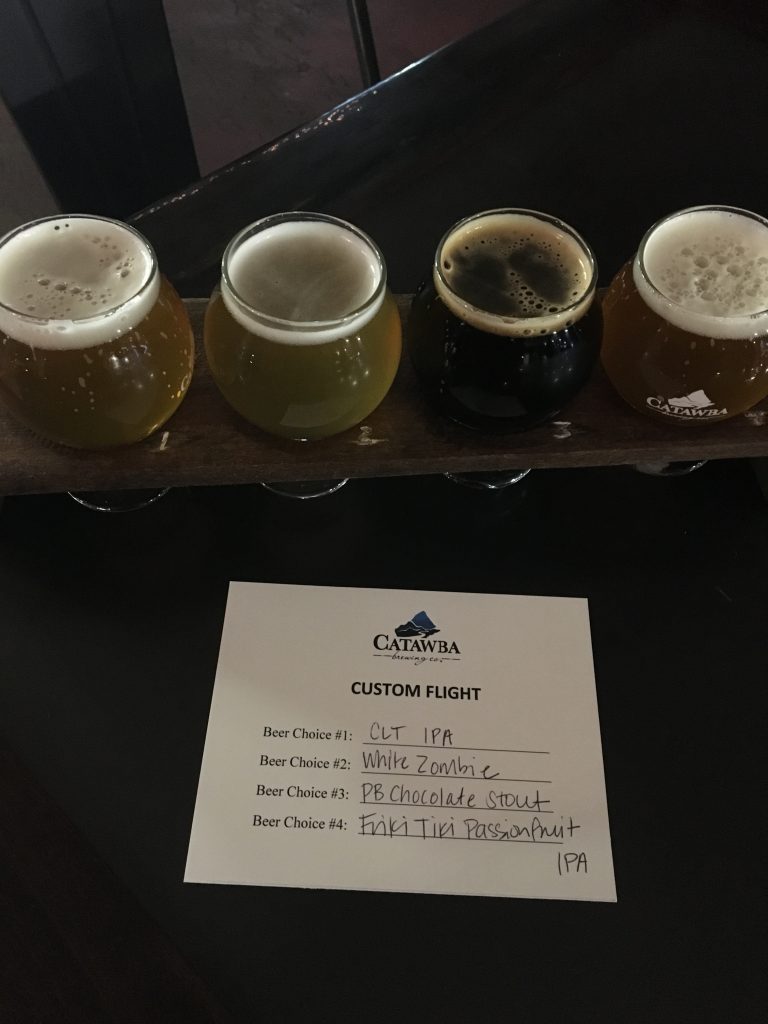 After, we ate at King's Kitchen in Uptown.  I didn't take any pictures because of the lighting, but King's Kitchen serves some great southern food.  What's even better is their mission.  100% of profits from the restaurant goes to feeding the poor in the Charlotte region.  The restaurant also partners with local ministries to provide life-skills training, job training, social etiquette workshops, and financial management guidance.  Pretty incredible, right?  You can read more about the restaurant here.
The next day, we hit up OMB and their Christmas market, Sugar Creek Brewery, and Great Wagon Road Distillery.  My parents are big whiskey drinkers, so we took the tour of the distillery so they could buy a bottle.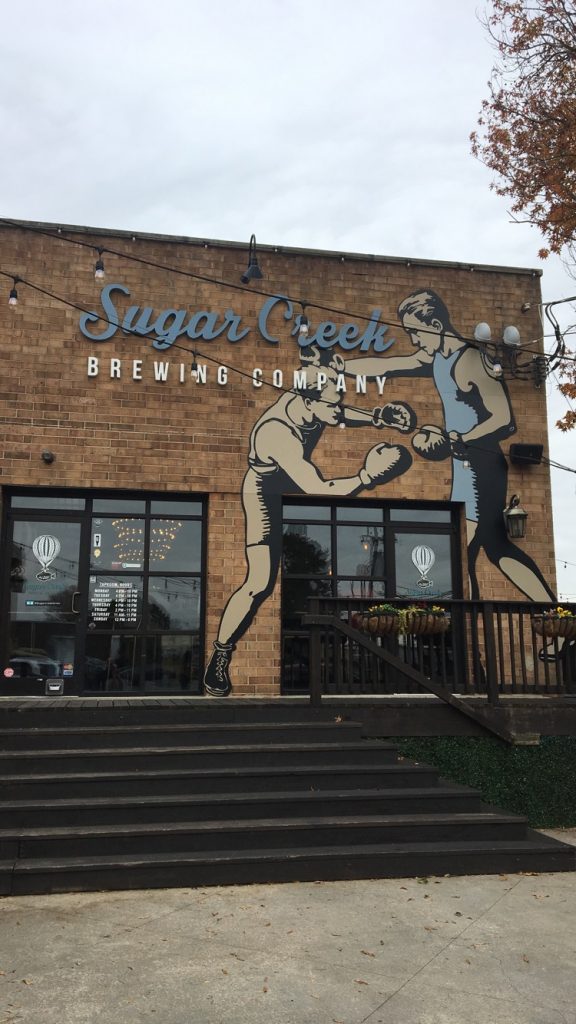 Blogging Update
Thank you to all of those who participated in my giveaway!  I had a lot more entries than I had expected (granted…who knew so many people just browsed the internet and entered into random giveaways all day?!) but THANK YOU to you readers who entered.  The winner has already been notified, but be on the lookout for future giveaways.
I am in the process of evaluating the content I've created this year and planning for next year.  Fitness content has kind of taken a backseat this year, but I am wanting to bring more of that back.  I also plan to open up about why I took a break from posting fitness content..just not sure when.  If there is anything specific you'd like to see on O&R next year, please let me know!
Work, etc.
Work has been super busy this time of year. There's a lot of work to wrap up the year while prepping for next year – just like any other place.  I wouldn't have it any other way, though. Busy is good!
I joined the Y a couple months ago and while I've been liking it, there's really just nothing like MADabolic. I miss the intensity, the effectiveness, and the environment.  At the Y though, I've been able to fully heal my wrist and thumb by scaling it back when needed (which wasn't so simple at MAD) while still getting in a decent workout.  It's been a slow adjustment, but it's getting there!
Other than work, working out, and spending time with family, that's really it!  This is probably the lamest recap in history haha!
Your turn-
What are your plans for the holidays?
What's one thing you are happy about lately?
Workout of choice?