I'm sure there will be a some eye rolls and a few of you saying "SO IS EVERYONE'S, SARA" when I say that my life is busy and pure chaos and every day is nonstop.  
With working at my full-time job where my schedule is always different, teaching my group exercise class at the church, taking care of my fur baby, spending time with friends and attempting to keep a social calendar, traveling when necessary, grocery shopping, paying bills, dog sitting, calling family, working out, implementing self-care, doctors appointments, and somehow finding the time to relax in all of said craziness of life, some of my days are spent on-the-go.
For me, every day is so busy and different from the day before.  For example, Tuesdays are one of my busiest days of the week.  The rundown is as follows:
-Wake up at 6:45am (later than most days!), make coffee, get dressed and cleaned up, & let Winston out.
-Teach a group fitness class at a local church from 730-830.
-Go home make breakfast and doing things around the house (i.e.: emptying/loading the dishwasher, take the trash out, straighten up room, laundry, check emails/social media, check in with my mom) All of these things are done all at once.
-Go to a workout class at 930am or use this time to work on the blog or cook my lunches and dinners.
-Work at my FT job from 1130-730
-Get home around 8, walk and feed Winston, cook and feed myself, shower, blog, read, Netflix etc.
And that is an uneventful Tuesday.  Let's rewind to last Tuesday, when I had to drop my car off at AAA to get it fixed.  My mom was in town, so we went to AAA a few hours before our appointment to talk to the manager, so she could then drop me off at work then bring my car back to AAA in time for my scheduled appointment.  Because this happened, everything that I usually do in the mid-mornings all had to be moved to before my 730am class or not happen at all.
My day-to-day flow is typically thrown off in a similar fashion at least 2 days a week.  I always have to be ready for something to go wrong or change or for me to simply just run out of time.  When things change, the first things to go are coffee and food for me.  Sometime I just don't have the time to make a pot of coffee or make a warm breakfast, or I'll end up eating later than my body would like.  That's why it's super important for me to have an abundance of food that can be thrown into a bag or eaten on the go, like bars, fruit, and vegetables.
I am sure many of you can relate to a hectic schedule, but with my life not being confined to a typical 9-5 day, I wanted to share with you how I plan ahead and prep for a busy week.
Bring your medicine and toiletries with you.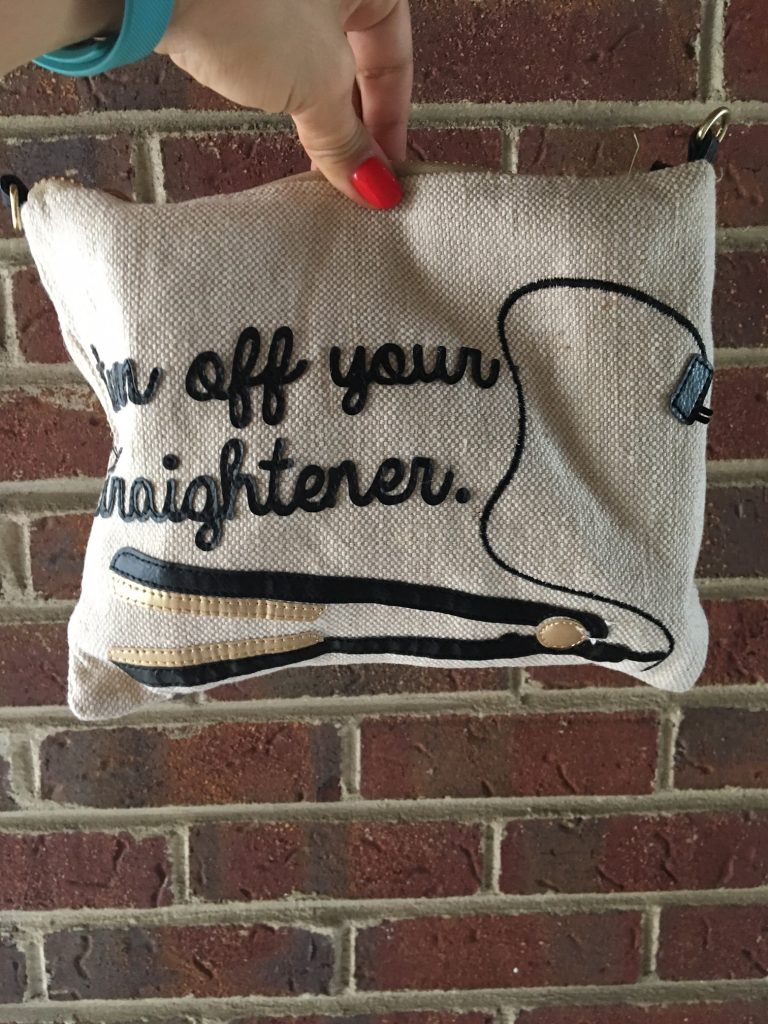 I take a couple medicines and vitamins daily and I would always try to take them before work, even when I get up at 4:30am on some days.  After regularly forgetting to take them, I learned that it is so much easier to bring them to work with me.  It removes one more thing off my plate in the morning and that helps me get out the door faster.
The bag goes to work with me every day.  In this bag, I bring:
This deodorant (love the lavender and lemongrass scents)
Cocokind Matcha stick
Vital Proteins Beef Liver supplement
Vitamin B12 supplements
Prescriptions
Rosewater mist (a must-have for how often I sweat!)
Hand cream
Choose 1-2 meals to cook on Sunday to have ready for lunches during the week.
I usually make a 1-2 proteins a week that I can throw on top of rice, quinoa, or lettuce.  Makes lunch prep take about 5 minutes!  I've been loving this salsa verde chicken from The Real Food RDs:
SNACKS SNACKS SNACK.
One of my friends recently made fun of me for the size of my lunch box because THAT is how much food I bring around with me.  I typically use an Athleta or Lululemon shopping bag to hold my lunch and all of my snacks for work.  I definitely overpack food because I'd rather be prepared than be hungrier than normal and without a snack.  This is what my snack situation looks like on a daily basis: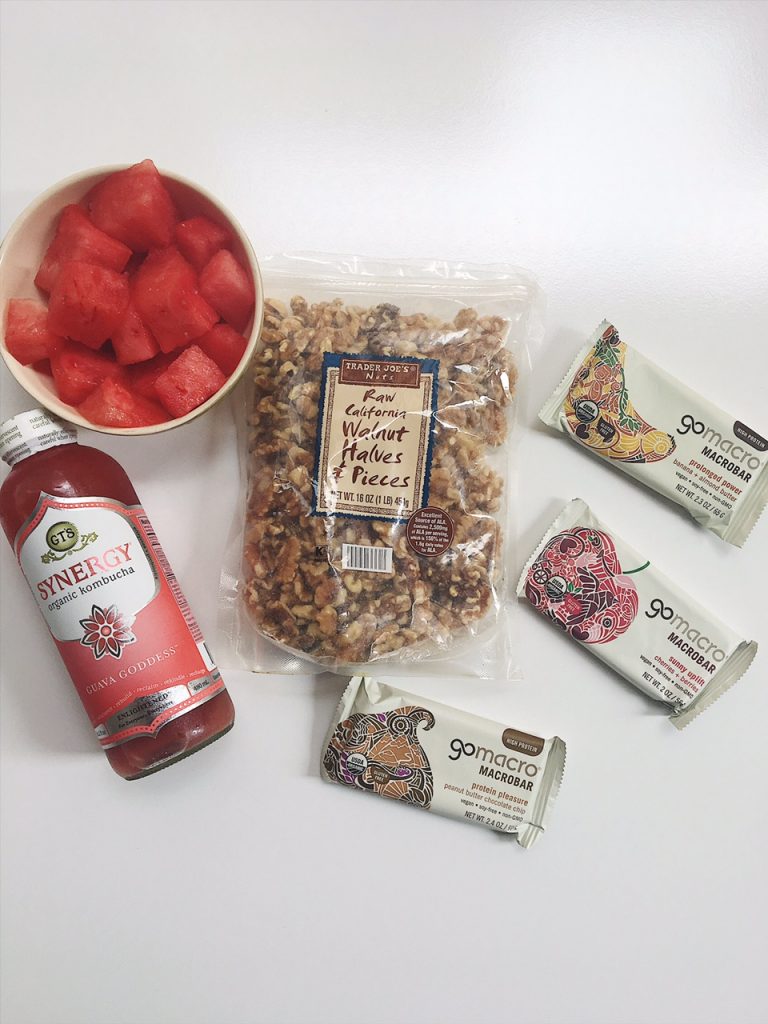 GoMacro Bars – They are super doughy – there is no flavor I don't like.  Use code MACRO30 for 30% off your entire order AND free shipping! You can check them out here.  I usually leave a ton of bars at work so it's one less thing to bring to and from work.  My coworkers love them too!
Nuts- I love cashews, pecans, and walnuts
Seasonal fruit- I love watermelon and berries this time of year
A healthy beverage in addition to water- I drink either tea and kombucha
Keep late cancellation fees in mind when planning workouts for the week.
I try and be super conscious about what my schedule entails for the next day.  Before signing up for a workout class, I factor in what I am doing every minute and what needs to be done.  I HATE paying the late cancel fee ($15-20 is a ton!) and since I am already (happily) paying an arm and a leg for MADabolic, I really don't want to pay that much more for a cancellation I could have avoided.
Keep a mug at work.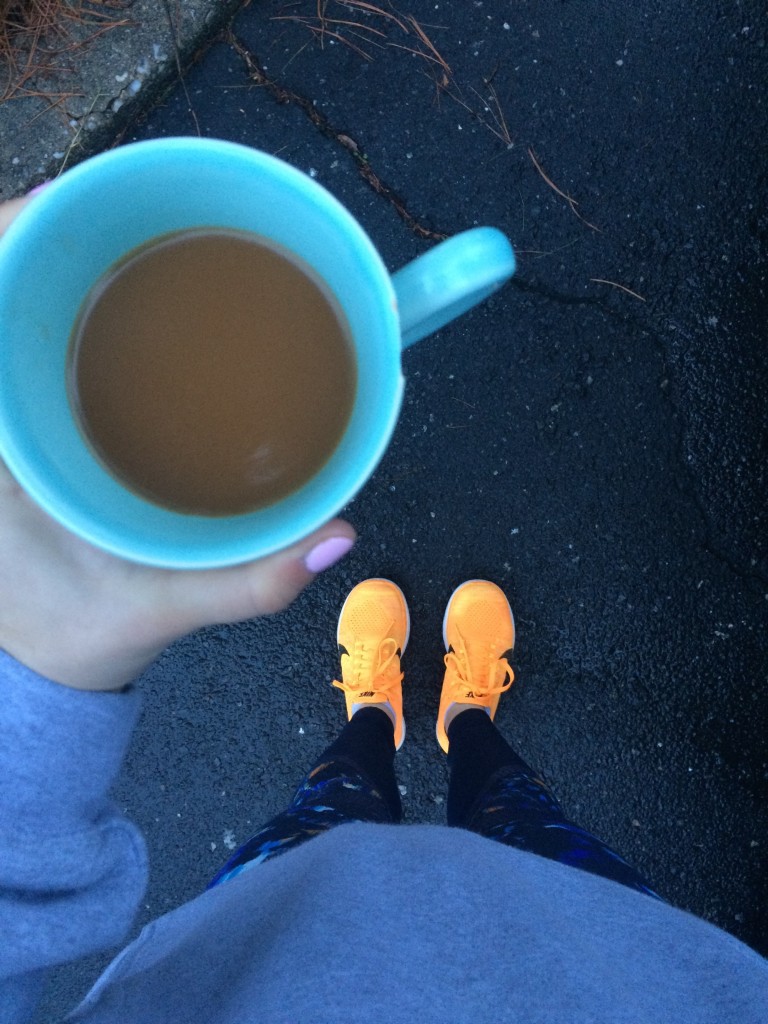 This way I can always stay caffeinated and hydrated!
With these little tips and tricks, I don't feel as rushed during the week and always have food on hand which keeps my nutrition on point.
Your turn-
How do you stay on it during the week?
What's in your emergency snack kit?
What's your favorite GoMacro flavor?
Note: GoMacro sent me bars in exchange for this post.  I've been a fan and supporter of GoMacro for a long time.  All opinions are always my own.