Remember on Saturday when I promised y'all a Sunday coffee chat.  Yeah…obviously that didn't happen.  Well, I am here this morning to bring that to you.  Please forgive me…I am sure you were on the edge of your seat waiting for this. 😉
Today (and every Tuesday), I have about 2.5-3 hours between the end of my morning church workout class and when I have to be at my full-time job.  I've been teaching this class for a little over 3 years now and somehow those 2.5-3 hours always feels like 1 hour.  I always feel like I'm fitting in meal prep, walking Winston, errands, blogging, dishes, cleaning, and whatever else needs to be done on any given day into a 30-minute window.
I brought Winston with me to teach this morning.  He loooooves seeing all of the participants who have become dear friends over the years.  The class is held in one of the classrooms in the school at the church, so there's lots of kids toys stored in the room.  Winston put some of them to use and I obviously had to document it.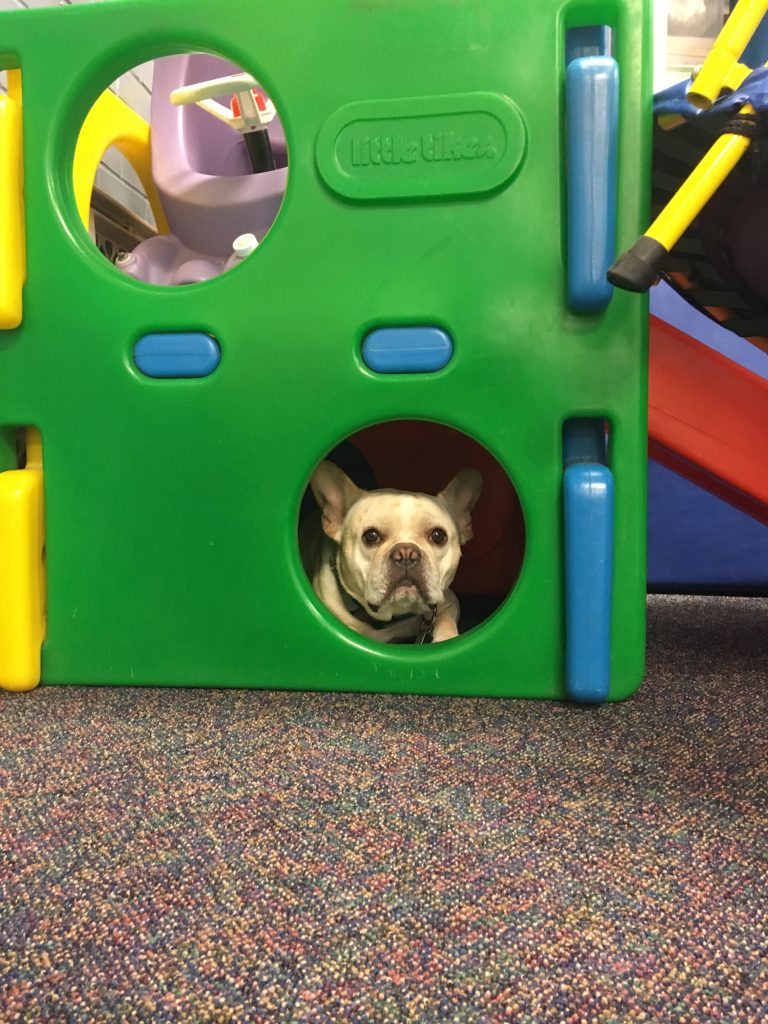 This past weekend was a low-key one.  I caught up on a lot of sleep and self-care.  I watched a ton of New Girl and tried two new-to-me recipes.  If you follow me on Instagram (which you should!), you saw these delicious coconut butter cups I made.  You can find the recipe here.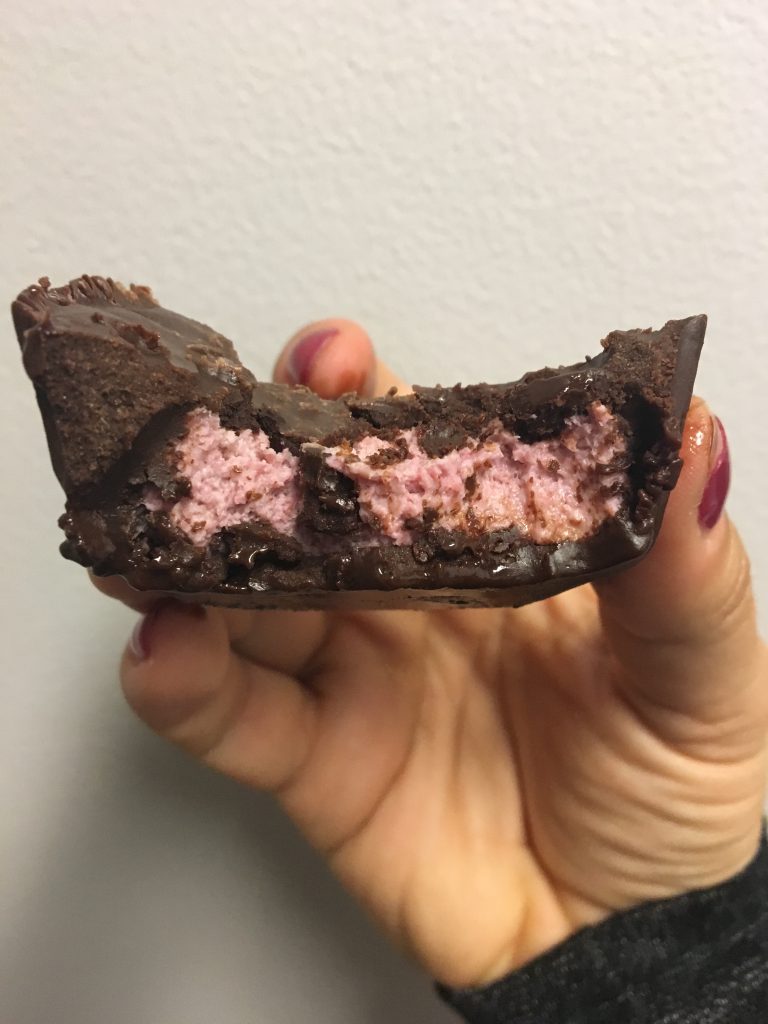 I also made Cookie and Kate's roasted cauliflower and farro salad and it was just what I was craving.  It's delicious!  I topped it with some leftover rotisserie chicken from a soup I made last week – highly recommend!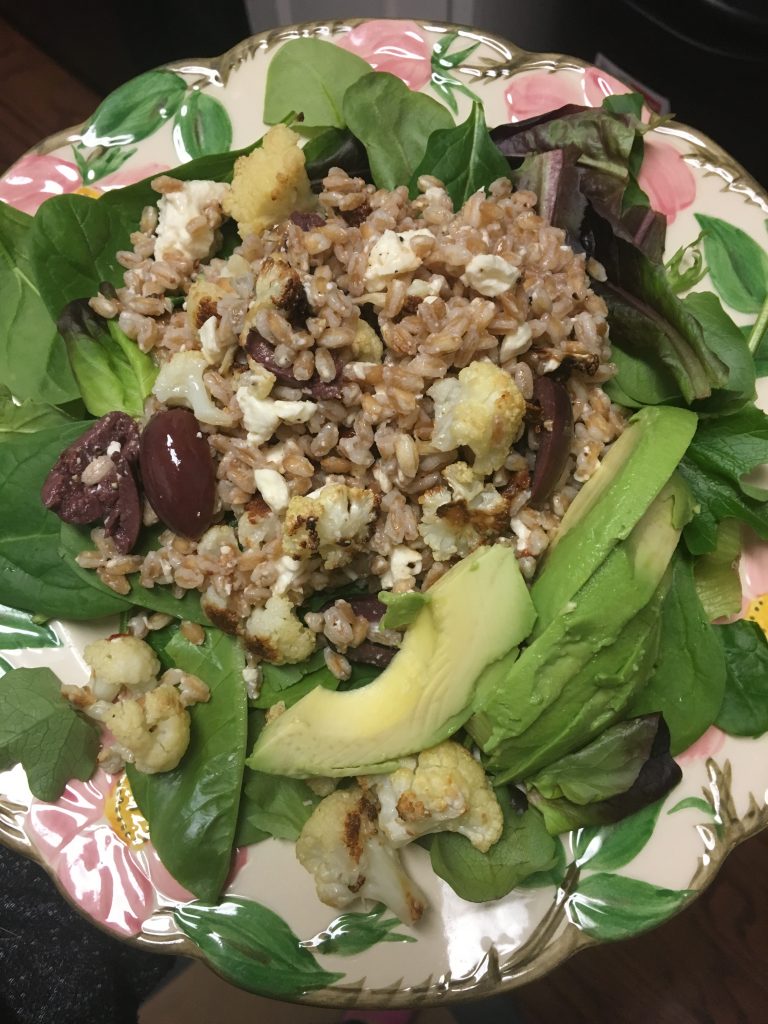 I had a really rejuvenating Sunday morning.  After hitting Selwyn Pub a little too hard last weekend and dealing with some stress/anxiety this week, Sunday morning could not have been more perfect.
I woke up at 630am on my own (after sleeping 9.5 hours..praise be), I had a slow morning filled with collagen coffee, an early walk with bubba, and time to get myself together to meet a client at her church.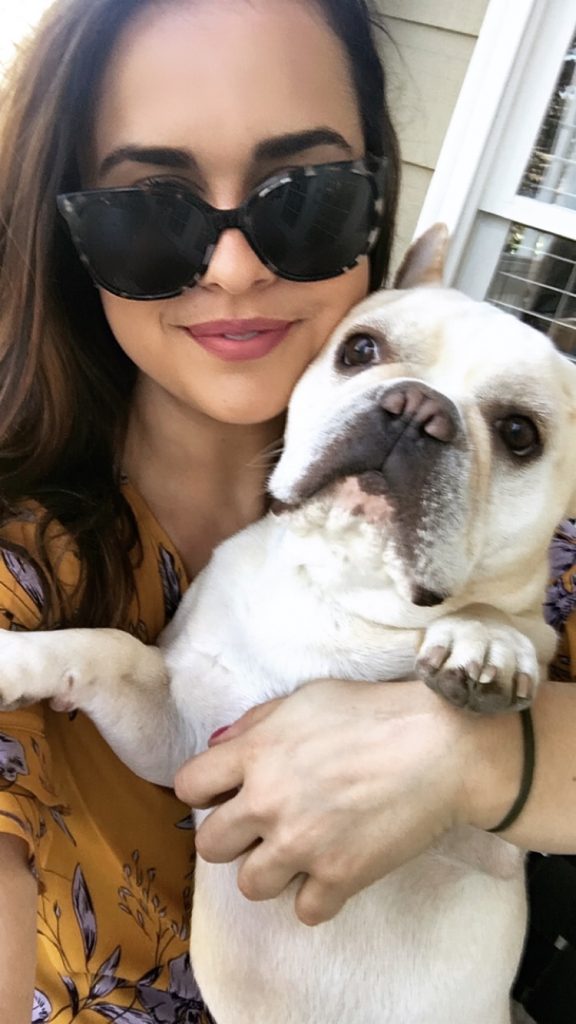 One of my clients from work invited me to go to her church with her forever ago, and this weekend we finally made it happen.  The message was all about attitude/"your attitude is a choice", showing up, and perspective. I think those topics never hurt to hear regularly, am I right?  It was also really nice to have someone to go to church with.
After, I stopped by Smelly Cat for an almond milk latte.  It would have been more convenient to go to 10 other coffee shops, but chose Smelly Cat because of the "inconvenience."   I love routine, but I am also a big believer in switching up the little things.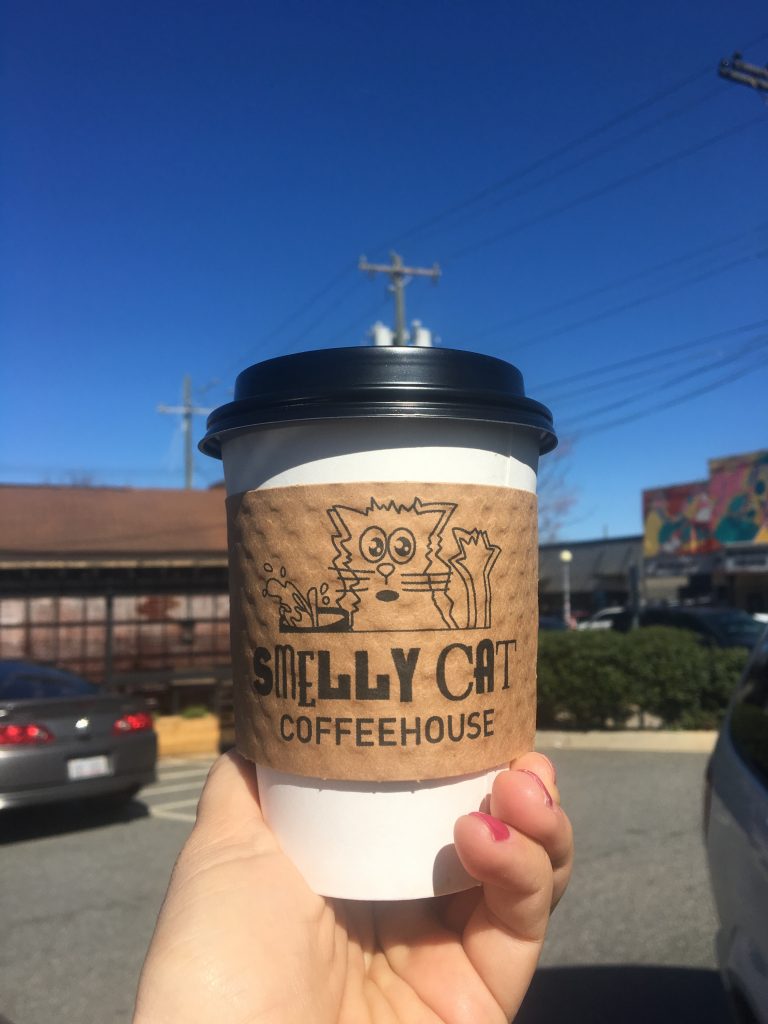 Given I am single AF and do like to break out of my routine every now and then,  I intentionally go to different stores, coffee shops, and other places I frequent to change up the scenery.  Charlotte is growing rapidly and it's always good to get out of your comfort zone and surround yourself in a different environment and around different people you might not come across if you go to the same store every week.  (I am sure as my mom reads this she will be cheering up and down *insert crying laughing emoji*)
I've got a few things I need to do before going to work, but I hope you all have a wonderful day!  Friday Favorites will be back this week, so check back for that.
Your turn-
Are you a creature of habit?  Do you ever change up the little things? (commute to work, coffee shops, grocery store, bars, etc)
What's one thing you did for yourself this weekend?