Happy Friday, friends!  How's your day going?  I never get off work early, BUT today was my lucky day, so this is what I look like right now:
I'm just kicking back and sippin' on a smoothie that I'll be sharing with you soon!  On the agenda for the weekend: farmer's market, health coach work, blog stuff, workout, and organizing the apartment!  Here are some links and products I've been loving this week:
"Love from Charlotte" Cards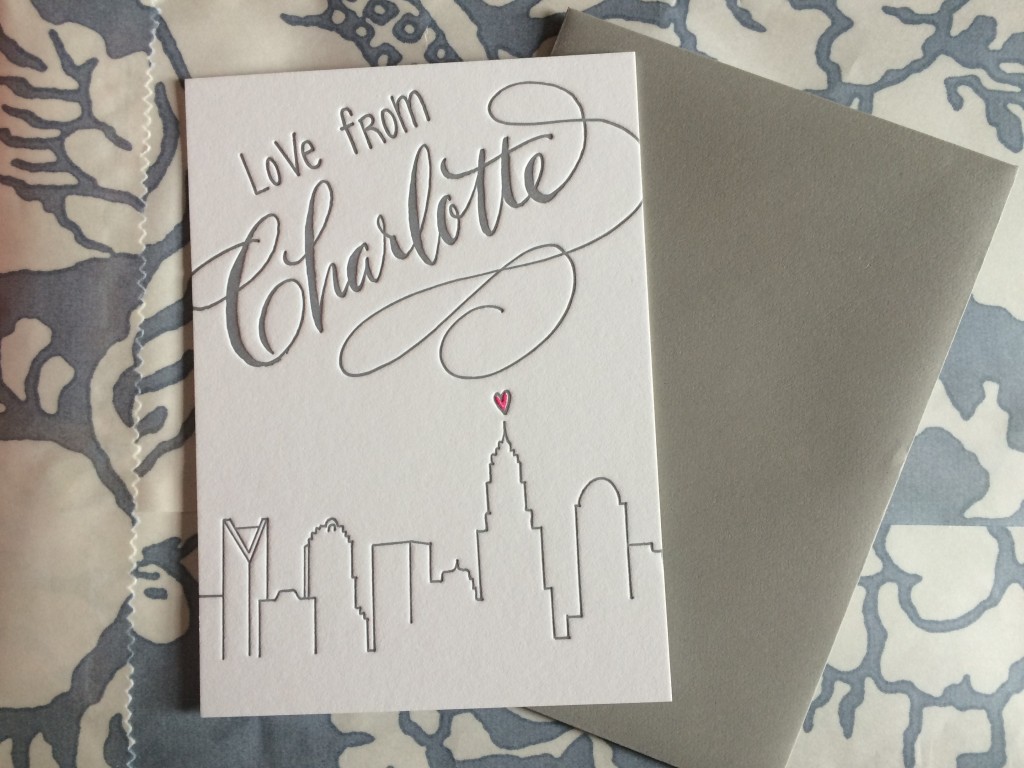 I got these adorable cards from Green with Envy, a gift shop in Plaza Midwood that I originally heard about from Teri.  They sell all sorts of gifts, stationery, clothes, trinkets, and all sorts of Charlotte gear.  They sell a lot of products from local vendors which I love.  I was there earlier this week getting a card and gift for a friend, and immediately fell in love with these cards from Kristen Hendersen Calligraphy (which I think Teri mentioned she loved too!)  I bought these to send to my family and a close friend.  I will definitely be back purchasing more; I love to send snail mail. 🙂  If you are in the Charlotte area, you should definitely check this place out.
Athleta Drippity Jacket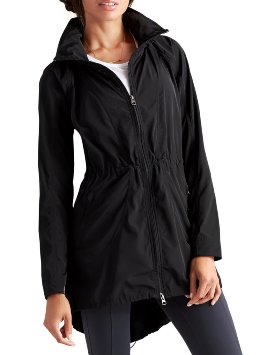 I recently purchased this jacket because I was in DIRE need of a new rain coat.  My old rain jacket had seen far better days, and when I saw this beauty, I felt it was the right time to buy.  They also have it in navy which is super cute!
Lilly Pulitzer Agenda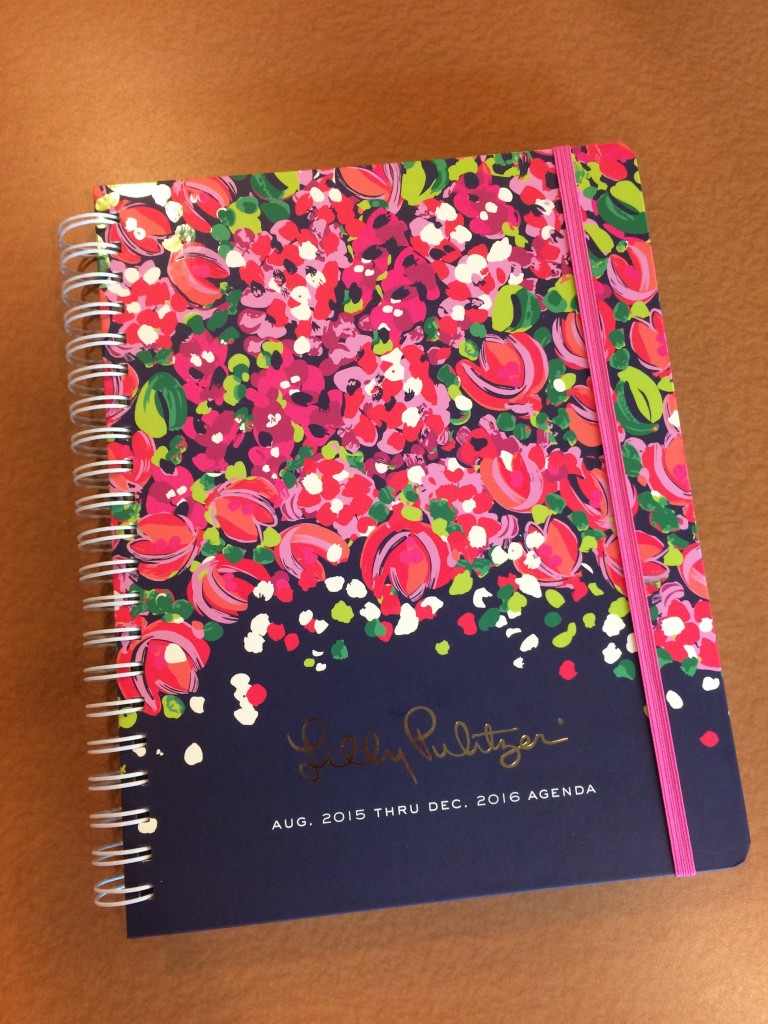 This was totally an impulse purchase.  I am really not a huge Lilly person, I will be needing a new planner come December and this one is cute, so I figured why not?  This one is also the bigger version too!  I'm about the big planners.
This Frenchie Shirt


My dear friend, Meig, gave this to me for my birthday and, obviously, I'm obsessed!   I immediately had to put it on and take a picture with my little nugget: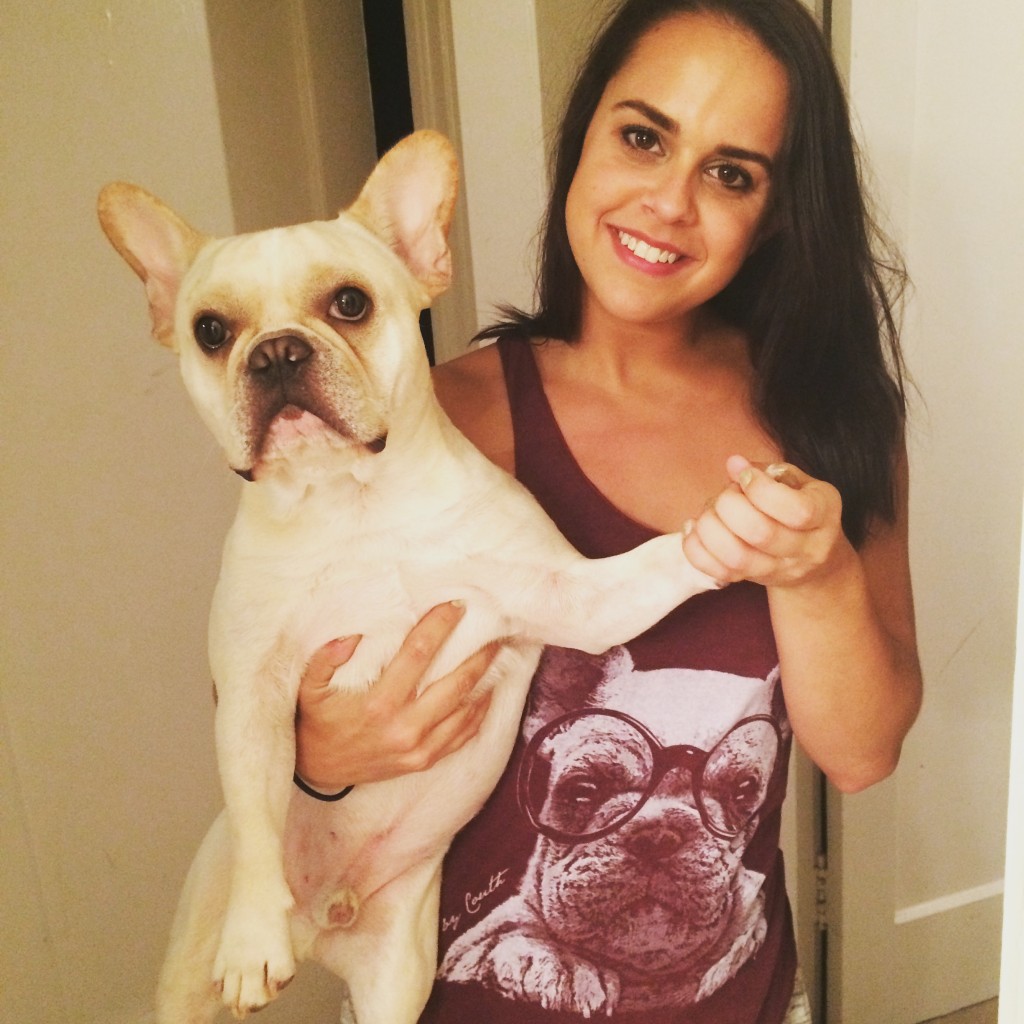 Aren't we just adorable? 😉
A Beginners Guide to Mindfulness via A Pair & A Spare
Blogging Essentials via Lexi's Clean Kitchen
How To Find a Balance Between Work and Love Life via Career Girl Daily
The 26 Best Places to Pitch a Tent in the U.S. via Greatist
5 Ways to Stop Food Shaming via Fitful Focus
6 Tips for Buttery Smooth Foundation via Maskcara
Cashew Chicken Quinoa Bake via Fit Foodie Finds – made this for dinner this week.  So good!
Chocolate Coconut Bread via Broma Bakery
Hope you all have a great weekend! xx
Questions:  What do you have planned for the weekend?  Are you a big planner or small planner person?  What are some of your favorite things recently??