Zucchinis are one of my favorite vegetables. Not only are they delicious, but they are so versatile. Whether you use zucchinis to make zoodles, shred them and throw it into banana bread, or simply roast or sautee them, they are good in any form. My new (to me) favorite way to use zucchinis are making these healthy zucchini pizza boats.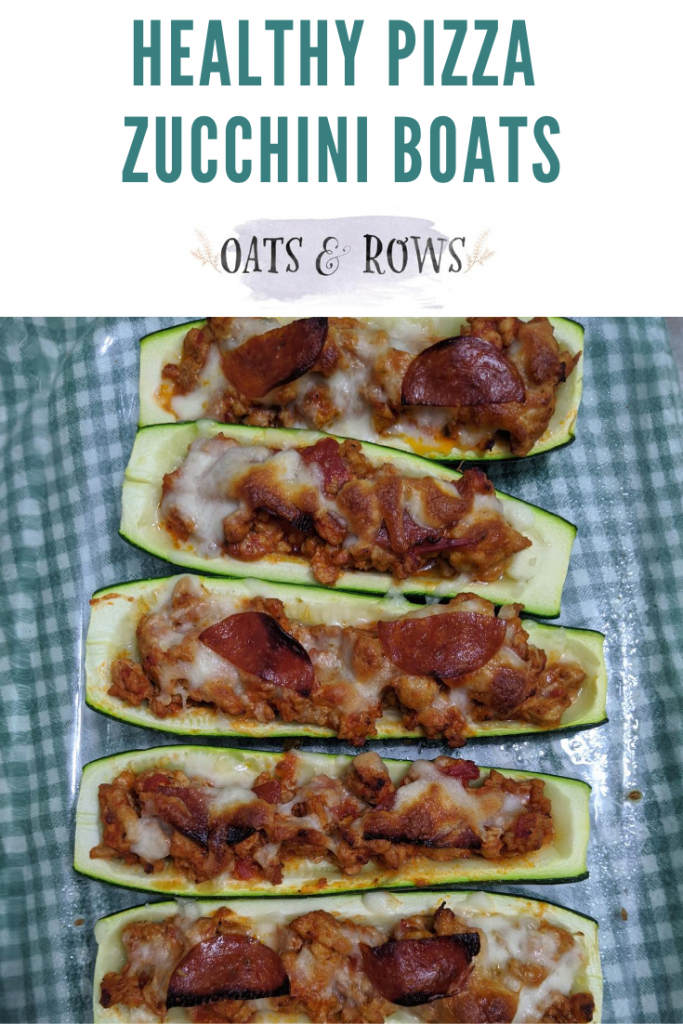 These high-protein, low-carb zucchini boats are just perfection. Trust me on this!
Ingredients

1 TBSP olive or avocado oil
1 lb. ground turkey (or your preference for ground meat)
Salt, pepper, and garlic powder to taste
3 large zucchinis or 4 medium/small zucchinis, cut in half lengthwise
1/2 cup pasta or tomato sauce (I used the Rao's Arrabbiata Spicy Pasta Sauce)
1/2 cup shredded mozzarella cheese
6 slices of turkey pepperoni, cut in half
Directions
Preheat oven to 350 degrees. Lightly coat baking dish with olive or avocado oil spray.
Prepare zucchinis. Rinse zucchinis and slice in half (lengthwise). Scoop out the center of the zucchini slices. Save or discard the contents. Place zucchini boats in prepared baking dish.
Prepare meat mixture. Heat 1 TBSP of olive or avocado oil over medium/high heat. Once hot, add 1 lb of ground turkey and cook until brown. Add salt, pepper, and garlic powder to taste and combine. Add 1/2 cup of the pasta sauce and 1/4 cup of mozzarella cheese. Combine and cook for 2-3 minutes.
Assemble the boats. Using a small spoon, fill the zucchini boats with the meat mixture (you may have some filling leftover depending upon the size and quantity of zucchinis). Top with remaining 1/4 cup of shredded cheese and pepperoni slices.
Bake for 25 minutes.
Enjoy!
If you try this recipe, be sure to tag me on social media! @oatsandrows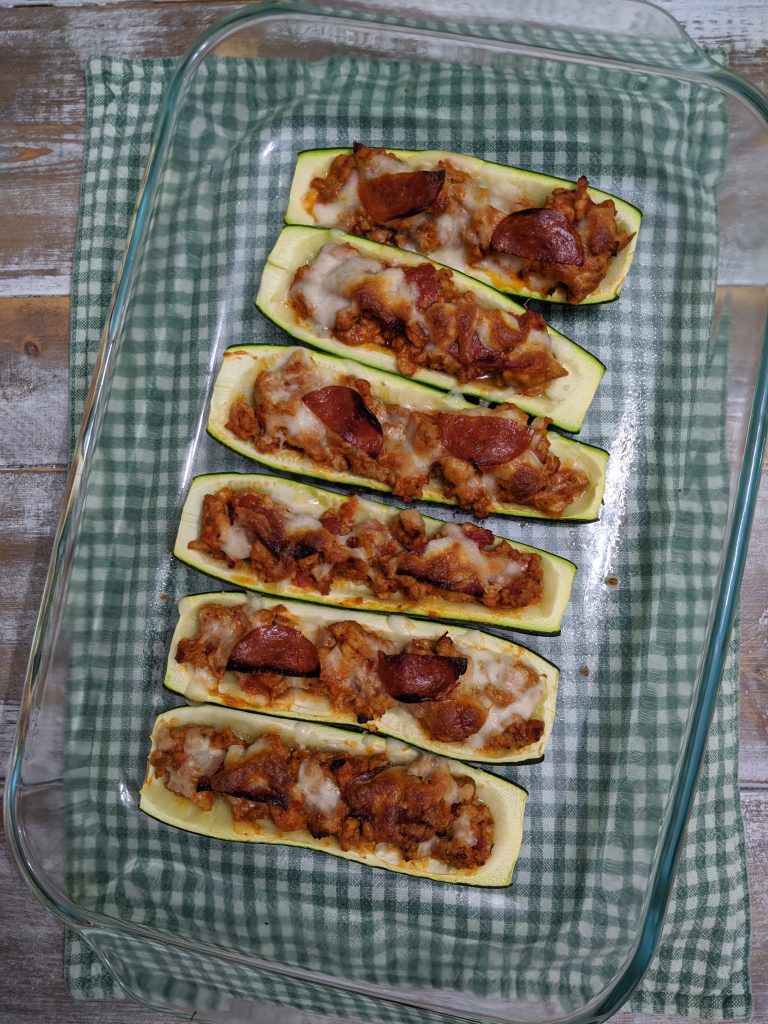 Question for you – what's your favorite zucchini dish? Have you ever used zucchini in baked goods?