It's about that time in December when the pressure is really on to get your holiday shopping done, or if you are anything like me and procrastinate, or get it started.  I think this year is the first time EVER that I am completed with my holiday shopping.  I find it so hard to shop for some people, so I really rely on surfing the web and browsing other blogs' holiday gift guides.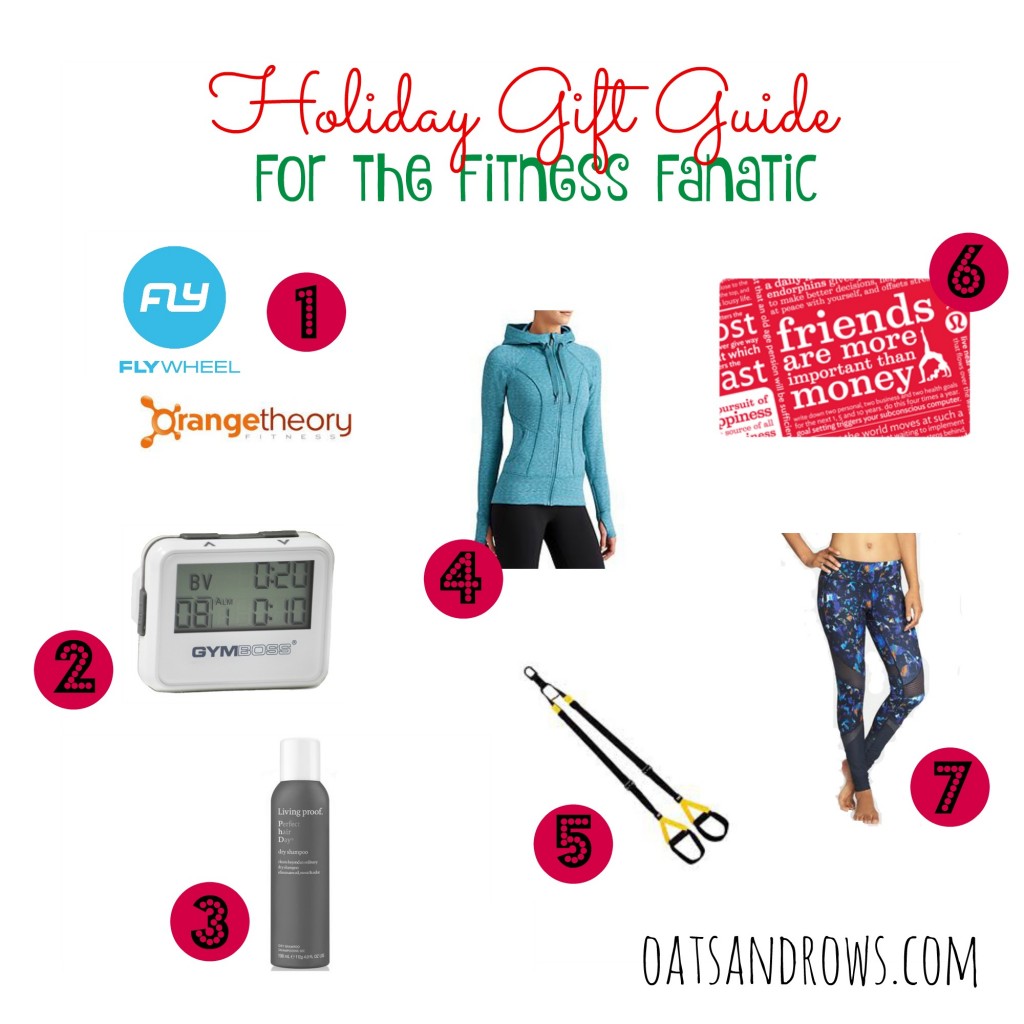 Fitness apparel and accessories are one of my favorite things to shop for and considering I work in the health and fitness world, it's happening way more than my wallet probably would like.  Still looking for a last minute gift?  Check out these items for that fitness lover in your life!
Questions:  What's on your wish list?  Do you have any fitness fanatics you need to get (or already have purchased) a gift for??  How is your week going?
(Note:  Some affiliate links are included above.  I appreciate your support!)