Happy Saturday! It's going to be a whirlwind of a weekend and I cannot wait.  Two of my close girlfriends will be in town for different events so I am thrilled to spend some time with them!  There will be lots of trips to breweries, tailgating for the Panthers/Ravens game, and a quick trip to Lexington, NC for the Lexington BBQ Festival!
Today I am sharing my favorite recipes and reads from the week.  Feel free to share some of your favorites or what you have going on this weekend; I'd love to know!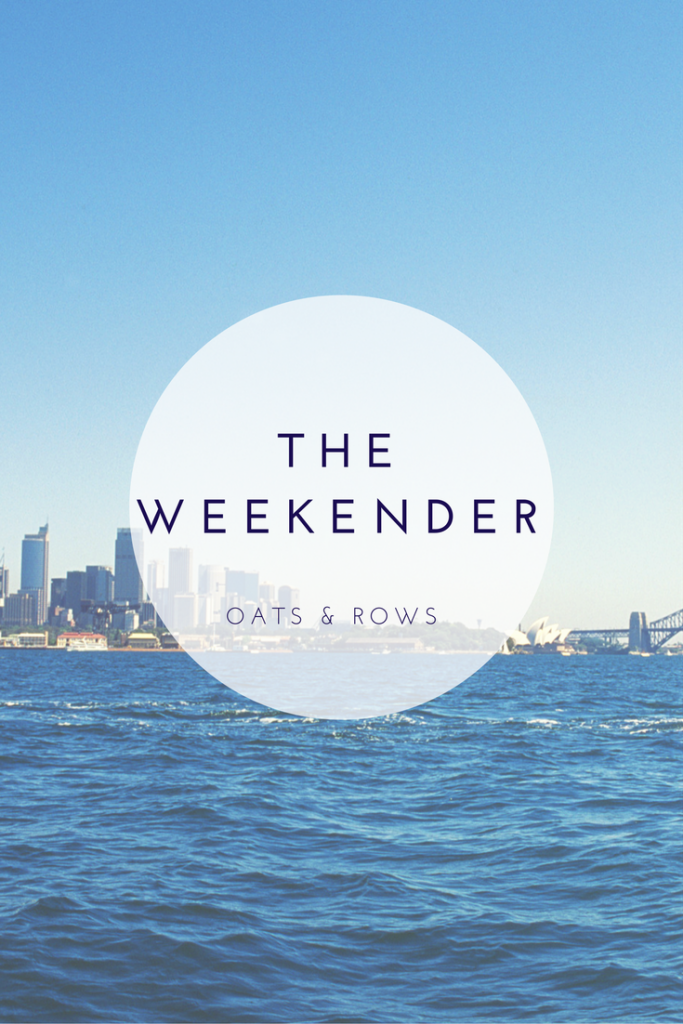 Fitness
What Does Your Workout Mean to You? via A Lady Goes West
Strength and Endurance Upper Body Workout via Pumps & Iron
20-Minute Leg and Core Kettlebell Workout via Nourish Move Love
Health & Wellness
Intermittent Fasting: Why Most Women Probably Shouldn't Do It via Trainer Paige
Women's Reproductive Health 101 via The Real Life RD
6 Instagram Ideas That Will Make Your Life Happier via Yes and Yes
How Running Can Be Similar to Your Relationship with Food via Bucket List Tummy
Food is NOT… via A Cup of Catherine
Food & Drink
Vegan No-Bake Pumpkin Cheesecake Squares with Salted Maple Topping via Whole Living Lauren
Sweet and Spicy Brussel Sprouts via How Sweet Eats
Monster Oatmeal Chocolate Chip Cookie Bars via Half Baked Harvest
Salted Tahini Caramel Millionaire Bars (vegan and paleo) via Ambitious Kitchen
Chocolate & Orange Morning Rolls via A Cozy Kitchen
Blogging & Business
How to Work in an Extroverted Field as an Introvert via Erin's Inside Job
Misc.
Healthyish Weekend Guide to Denver via Eating Bird Food
An Intro Guide to Essential Oils via The Healthy Maven