Happy Saturday!  How is it nearing the end of October??  I'd really like it for time to slow down and it to feel like fall.  Read below for my favorite recipes and reads from this week.
I hope you have some fun plans for the weekend!  Enjoy!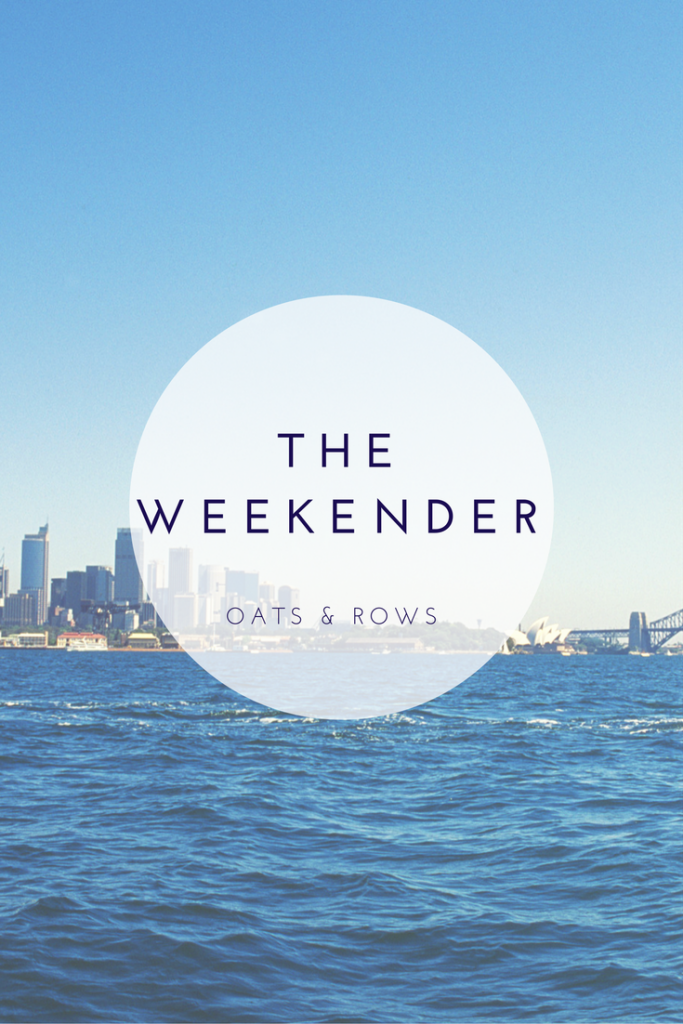 Fitness
4 Full-Body Mobility Exercises for Your Warm-Up via Burpees for Breakfast
Health & Wellness
Are You Paying the Authenticity Tax? via Yes and Yes <- THIS.
How to Overcome Food Comparison & Shaming via The Real Life RD
5 Positive Affirmations to Brighten Your Day via A Cup of Catherine
How to Practice Mindful Eating via Nourish Nutrition Blog
Recognizing a Slump & Ways to Break Out of It via Erin's Inside Job
Beyond the Hunger & Fullness Scale via Rachael Hartley Nutrition
The "If It Works For Me, It Will Work For You" Mentality via The Sassy Dietitian
Specific Ideas to How to Feel at Home in Your Body via Imma Eat That
Why Macro Counting Isn't For Everyone via Fitnessista
Food & Drink
Grain-free Almond Strawberry Breakfast Cake via The Roasted Root
Mini Wild Rice Stuffed Pumpkins via Broma Bakery
Nourishing Curried Lentil & Sweet Potato Bowl via Minimalist Baker
Pumpkin Coconut Hot Chocolate via How Sweet Eats
Pumpkin Pie Cookie Crisp via PaleOMG
Whole Grain Apple Pie Bars via Cait's Plate
Spiked Hot Chai Cider via The Mexitalian
Homemade Maple Pecan Latte via Fit Foodie Finds
Spicy Red Curry and Coconut Noodle Soup with Shrimp via Spoon Fork Bacon
Pumpkin Chai Latte for One via Delicious Knowledge
Blogging & Business
How to Choose Your Blogging Niche (for a blog that will go the distance) via A Pair & A Spare DIY
The Ultimate Do-It-Every-Day List to Feel More Productive & Relaxed via Danielle Zeigler
A Sneak Peak at My Monthly Business Expenses via Elle & Company
You're Allowed to Stop if It's Not Working via Yes and Yes
Local
Where to Eat in Gaston County via Off the Eaten Path
Misc.
What to Do If You're a Fit Foodie Visiting Baltimore via Miss Allie's Kitchen
The Best Halloween Costume Ideas via Fitful Focus
8 Ways I'm Slowly Becoming a Minimalist via On & the City