Wooooo, boy.  I am SLEEPY today.  Thankfully, I was not nursing a hangover today as many of my fellow Americans were doing.  There's something SO great about not waking up feeling terrible from last night's choices.  Though lack of sleep during this 3-day weekend has led me to stay in bed pretty much all day snuggling with my furry nugget.  
Friday
Friday started with a class at MADabolic, Inc.  with Meig!  If you live in the Charlotte area, I highly recommend getting a sweat on there.  The classes are strictly intervals, each day with a different focus.  This week is also a cardio week there, so the class was extra brutal.  Usually I go to MADabolic by myself, but Meig is trying out Class Pass, so I have been thrilled to have a gym buddy these past 2 weeks!
After class, I headed to her place with some of our friends to cook brunch!  We ate your typical brunch food: eggs, bacon, toast, + fruit.  Our friend, Amanda, brought this delicious salad (I guess you'd call it a salad ?) made with cottage cheese, tomatoes, avocados, and cucumbers.  It was so tasty mixed with the eggs and on toast!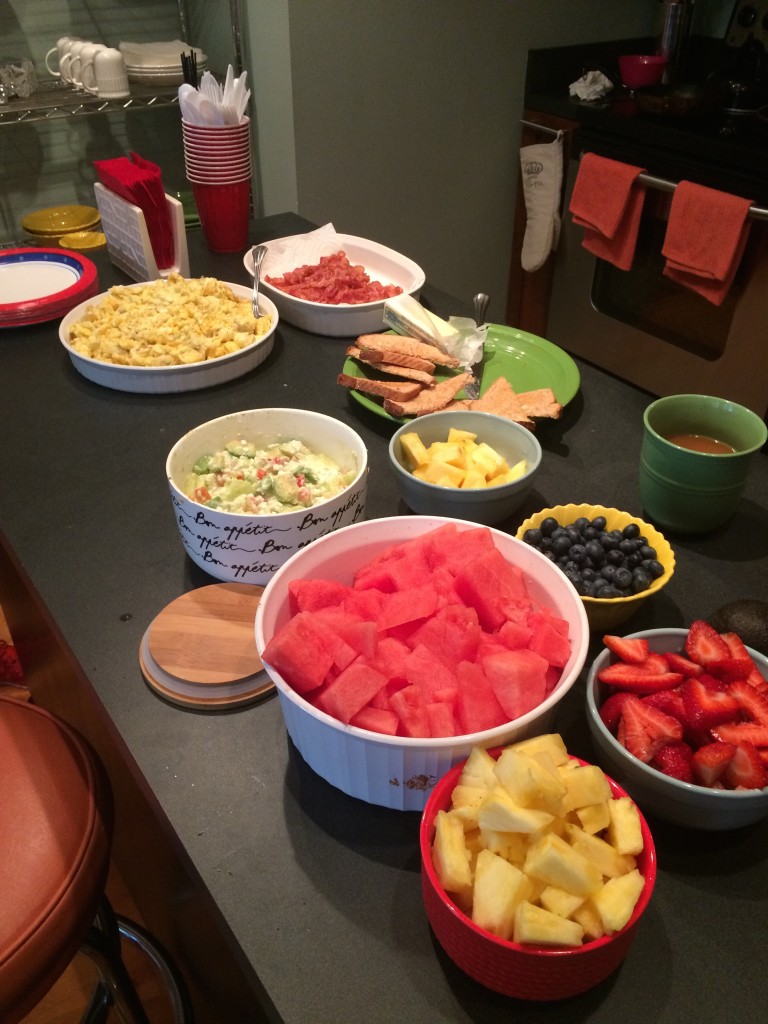 That night, I headed to a birthday dinner with friends in the Plaza Midwood neighborhood.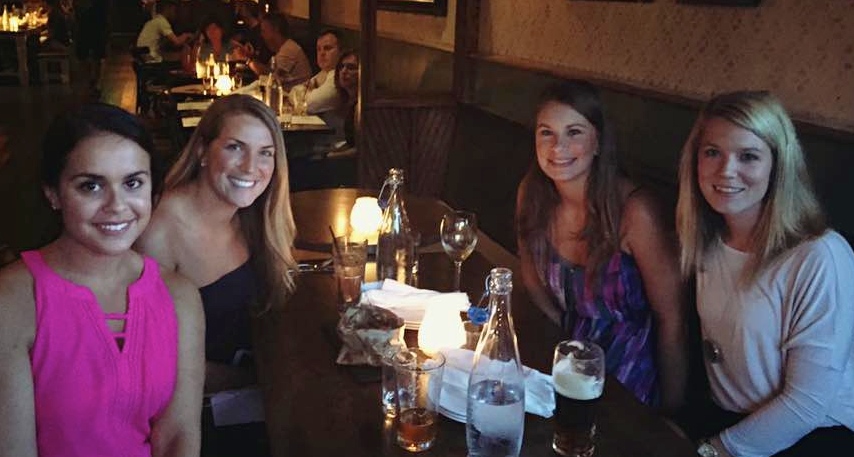 We ate at The Workman's Friend, which opened a couple weeks ago.  If you are familiar with the Charlotte restaurant scene, it is an Irish bar/restaurant opened by the same people of Dandelion Market (love) and Connelly's.  I was pleased with their beer and cocktail list, and they offer a smaller menu consisting of cheese and meat plates, appetizers, sandwiches, and some entrees.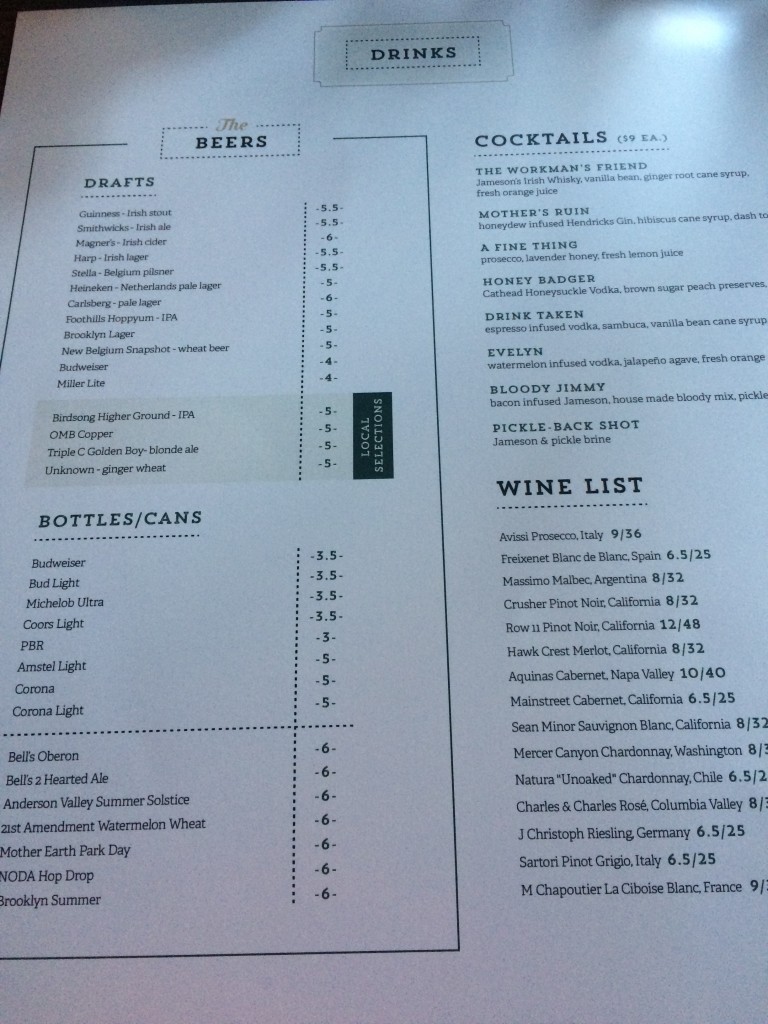 I went with a pint of Unknown's Ginger Wheat (ahhhh-mazing) to start then switched to a glass of Pinot Grigio.  For my dinner, I had the summer fruit salad made with watermelon, feta, mint, avocado, and kiwi, with a side of mac & cheese.  I love Dandelion Market's mac & cheese, and since both places are owned by the same people, I was hoping it would be similar, but sadly it wasn't.  The salad was great though!  Super yummy and refreshing.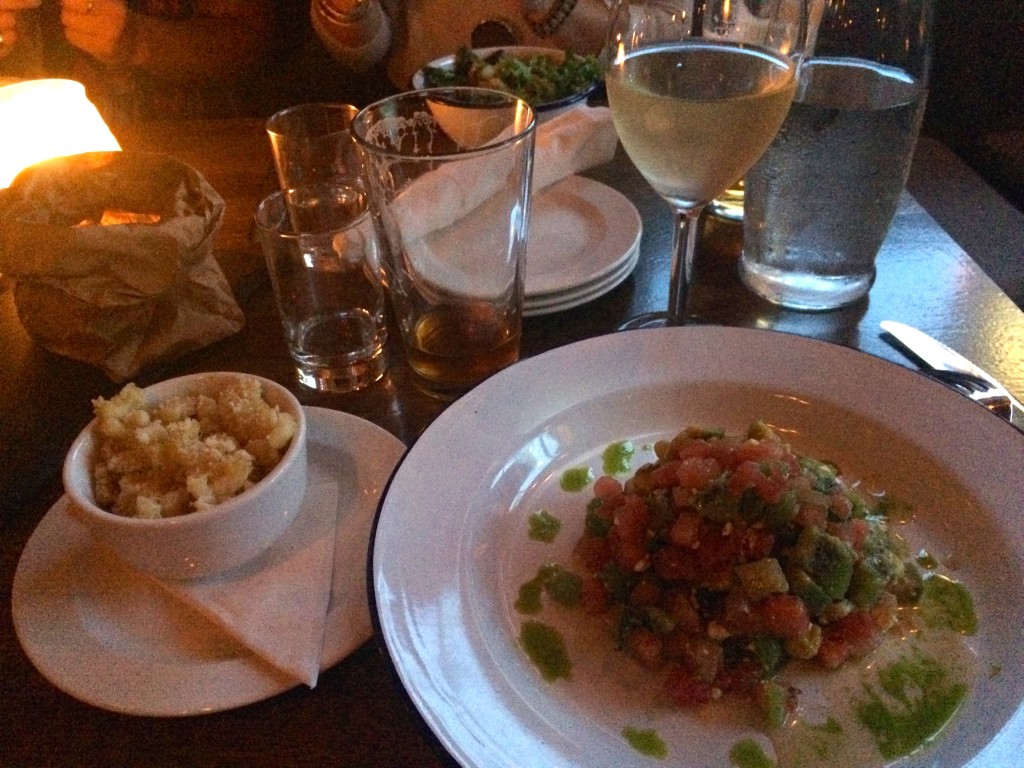 Saturday
The morning started off with a 3 mile run, then I headed to my friend's apartment in Uptown to lay by the pool.  If you follow me on Instagram, you saw how yesterday morning was pretty dreary.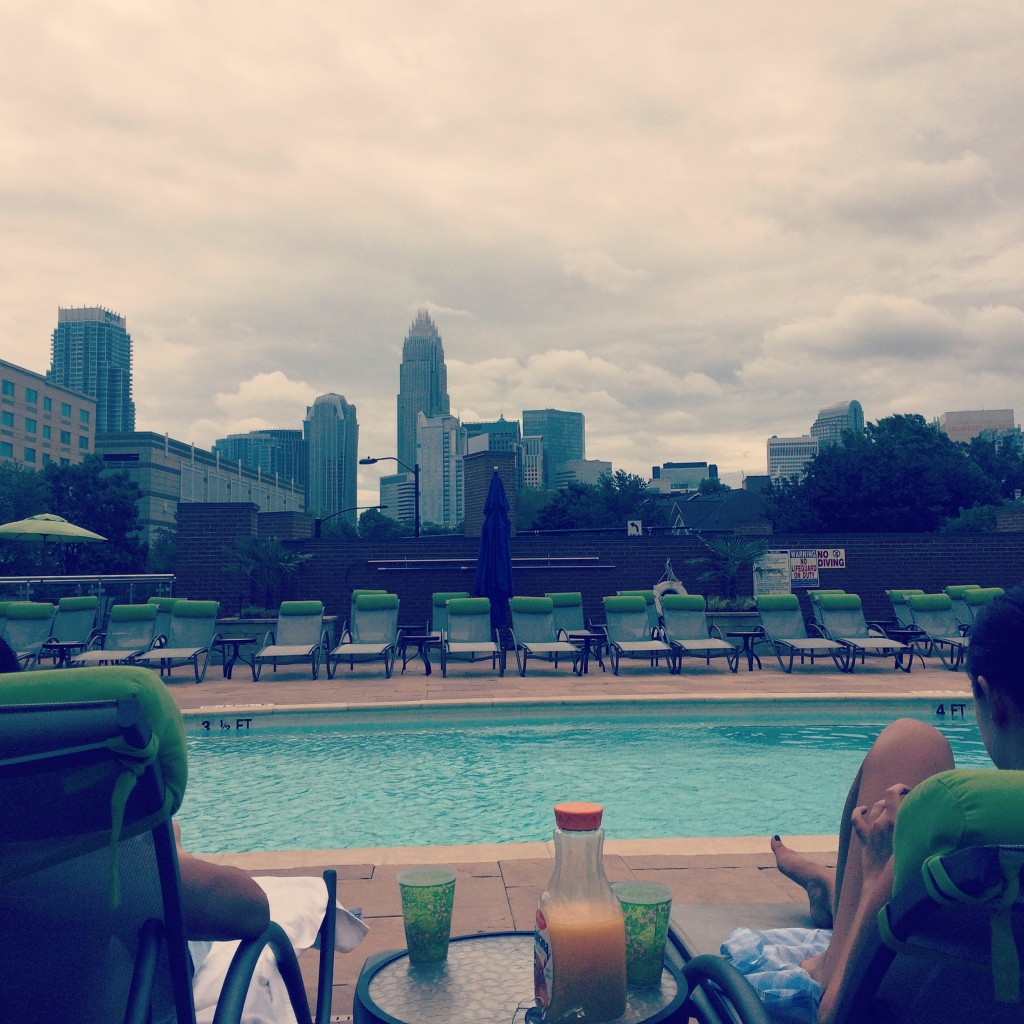 The sun managed to make an appearance FTW in the afternoon so I got more sun than anticipated! Later in the day, we went to my friend's coworker's cookout and then headed back to her place with a group of friends to watch the fireworks and eat dinner.  She lives super close to the Knights Stadium, so we had prime viewing of the fireworks from her pool.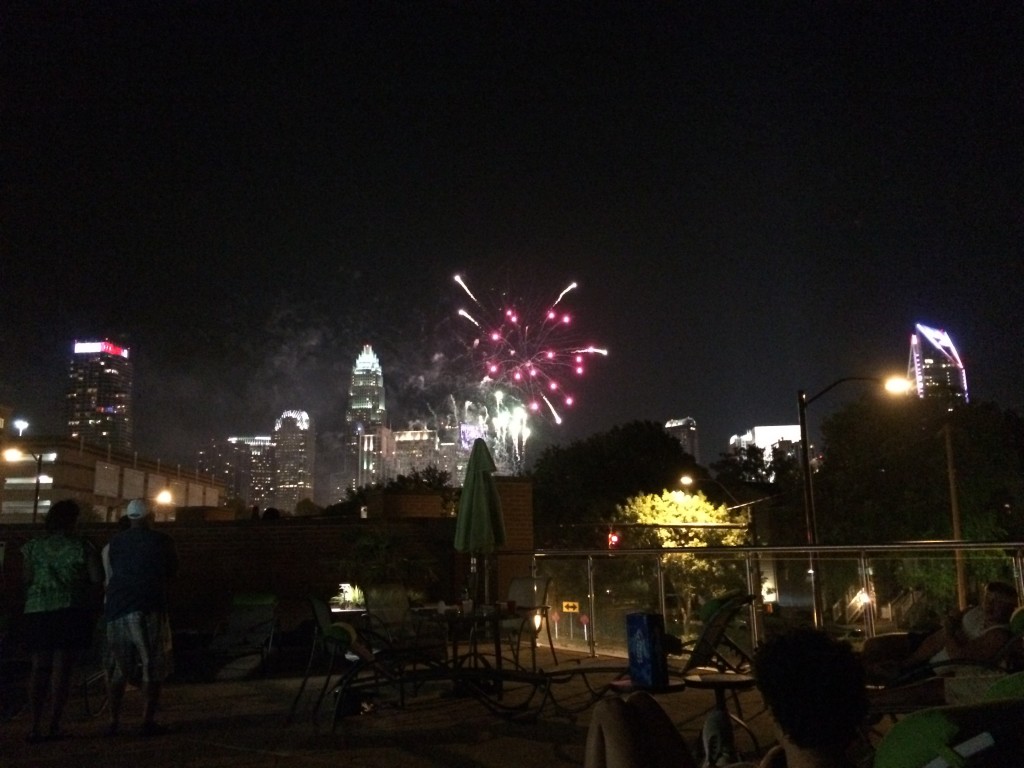 Sunday
One word:  LAZY.  Actually, I worked on this blog for 2 hours (new design coming soon- EEEK!) and tested out a black bean protein brownie recipe that turned out to be an epic failure, so I guess I wasn't that lazy.  The brownies had great flavor but waaaaay too dry.  I hope to get them right soon!
Now I am just doing some organizing for the week, watching season 4 Scandal, and sipping on an Oberon.
Question:  What did you do this weekend?? Tell me!