Welp, we are already practically halfway through December.  HOW IS THAT POSSIBLE?!
Before I let December get away from me, I am bringing you this month's currently post, filled with all of the ins and outs, likes and dislikes, and what I've been up to lately.  Riveting, I know.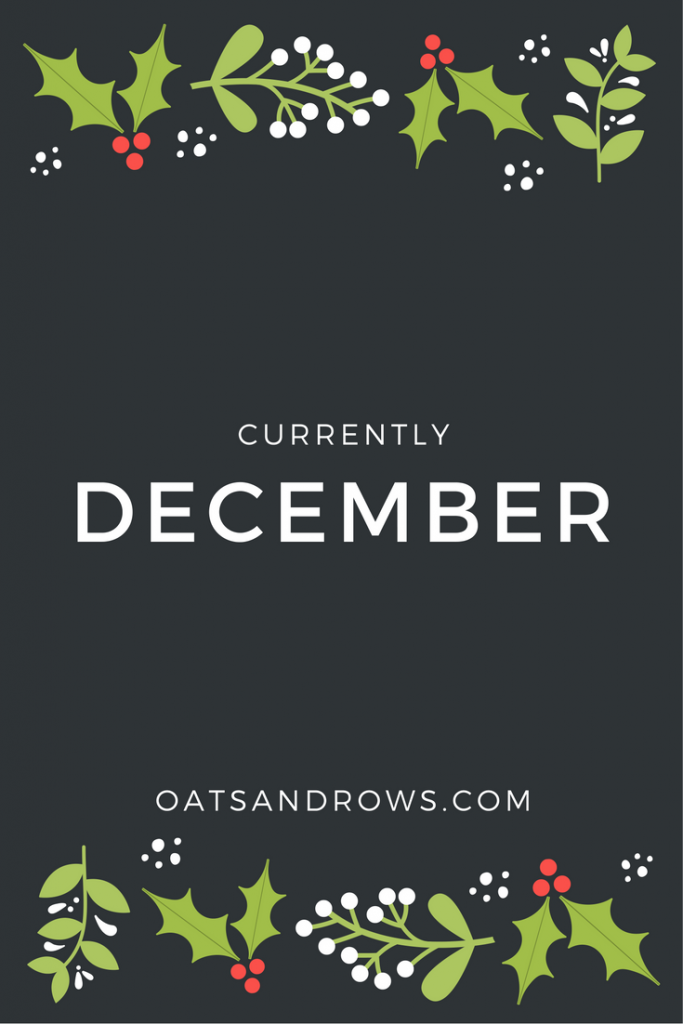 Current Book:  None at the moment.  I do have Me Before You, In the Time of the Butterflies, Behind Closed Doors, and Big Magic sitting on my nightstand…..
Current Food: Crunchy peanut butter!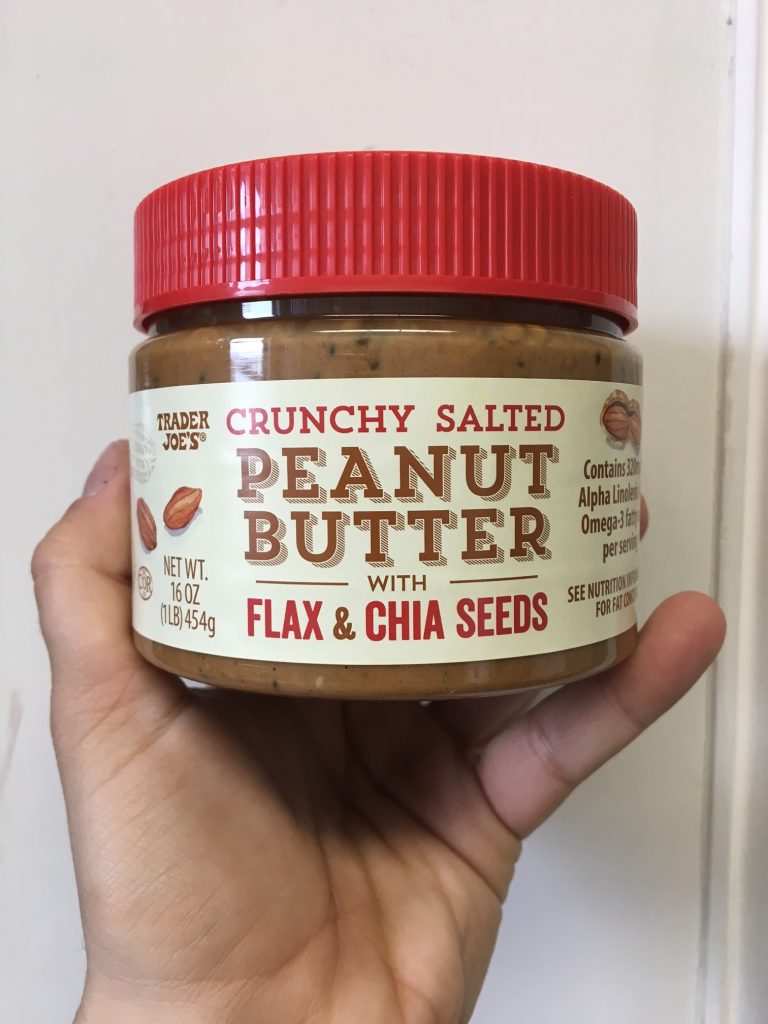 I've been putting TJ's crunch PB with chia seeds and flax seeds on everything.  My go-to snack recently has been Siggi's with the PB and apples.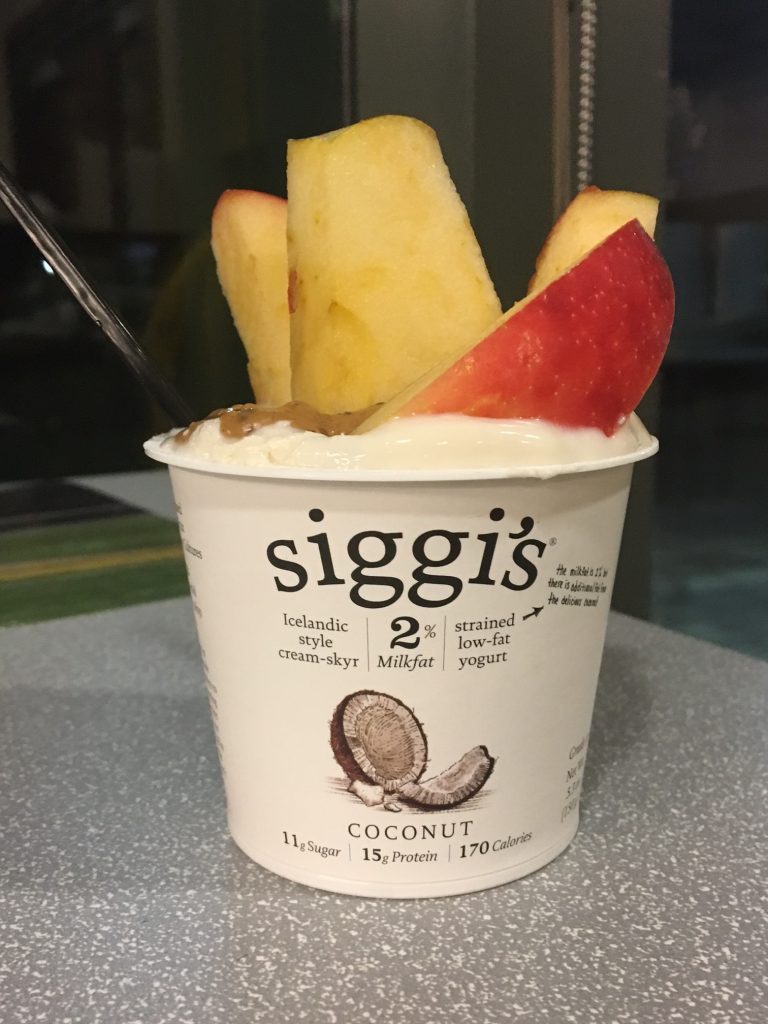 Current Obsession: Kaitlyn Bristowe and Shawn Booth's alter egos: Rick and Donna.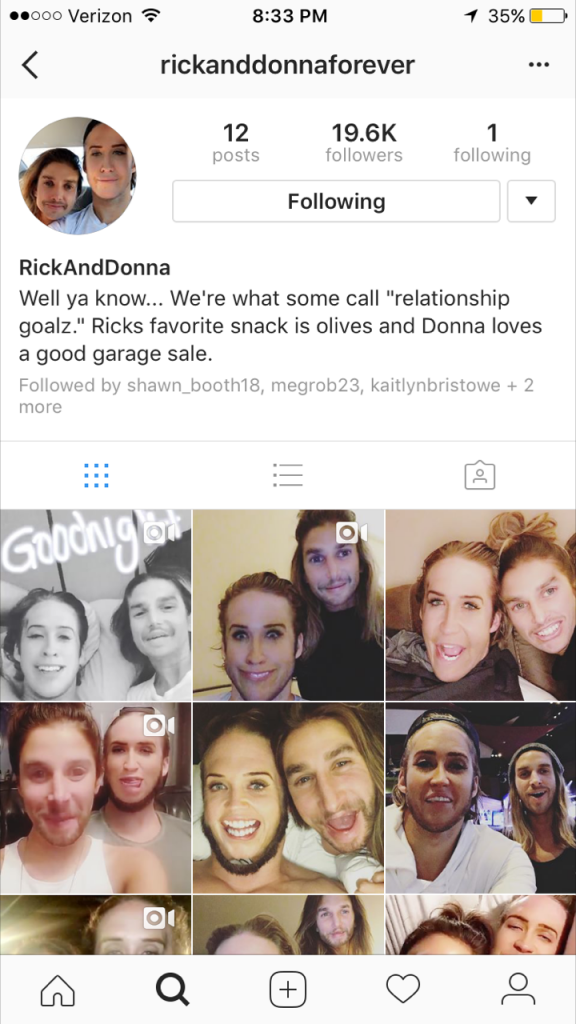 If you follow either of them on Snapchat, you've seen Rick and Donna come to life.  Kaitlyn and Shawn  swap faces and the outcome is so hysterical that they've given them names and different personalities. IT KILLS ME.  Thank god they have an Instagram account for them because I am obsessed.
Current Bane of Existence:  Behind-the-scenes blog work.
I really thought I had the whole WIDGET and PLUGIN thing down and now I feel like I'm back at blogging 101.  I thought it was just install plugin-put it in widget area- and BOOM..magic.  Apparently not.  It's beyond frustrating not being able to figure out what seems "simple" website tasks.
Current Laugh: These Instagram screenshots: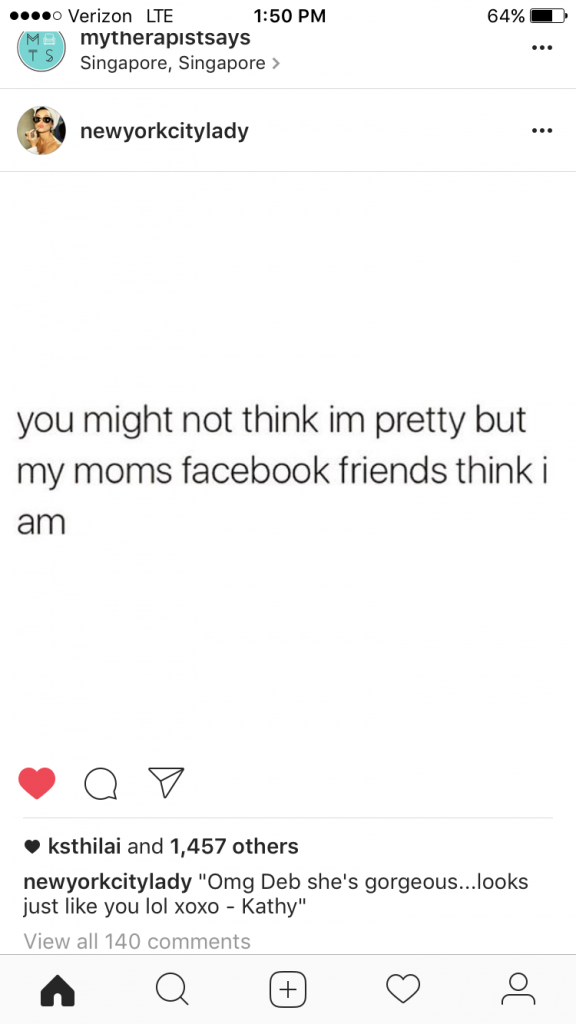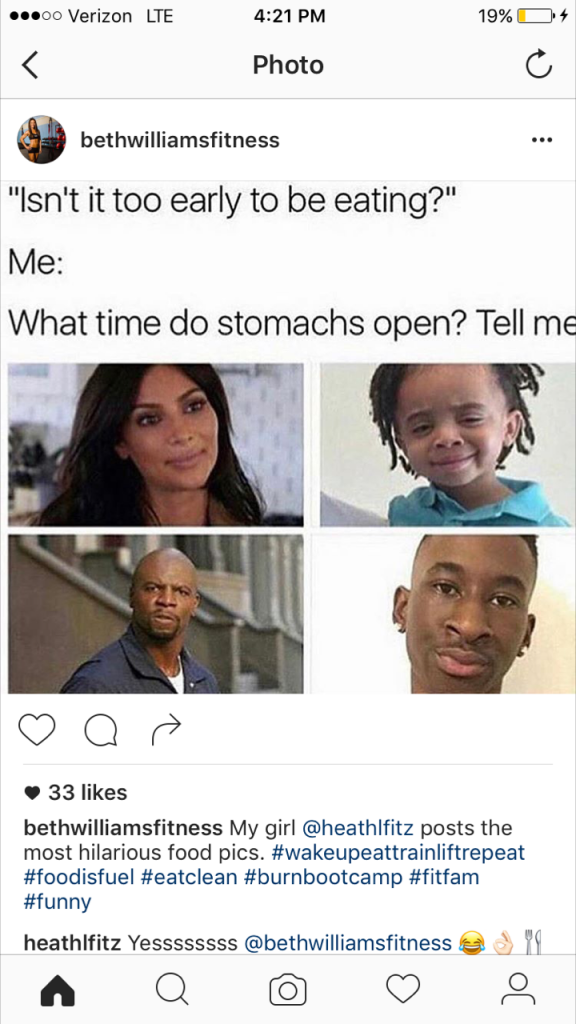 Current workout:  MADabolic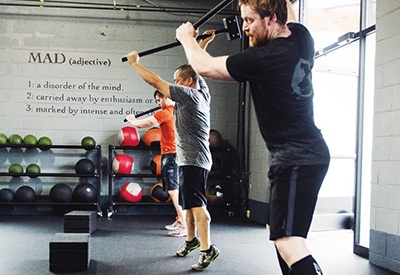 (source)
MADabolic has always been a part of my routine thanks to Class Pass.  But I recently bought a 10-pack of classes and have been loving the addition of it into my workout routine, so I may have to look into my budget to see if unlimited is in my future once I cancel Class Pass.
Current Excitement:  I have two weeks off for Christmas and my last day of work this year is Friday!  I'll be going home to Maryland for some of it, but I just cannot wait to have some time for myself and a break.
Current Need:  A million dollars.  The holidays have drained me!
Current Craving:  WATER.  I have been so dehydrated lately, that I seriously cannot stop chugging water.  Should I be concerned?
Current Drink:  See above…and maybe send help?
Current Guilty Pleasure:  Lots of moscow mules the past couple of weekends.  LOTS…
Current Non-Guilty Pleasure: Investing in some nice birthday/holiday cards from Rifle Paper Co.
For the past year or two, I've made a commitment to send each friend and most family members a birthday card.  I absolutely love getting cards – I actually have shoeboxes filled with ones I've received over the years – and I love to send mail.  Getting a birthday card in the mail isn't so common anymore so I am trying to keep the tradition alive for those I know.  I took advantage of Rifle Paper Co's cyber monday deal and stocked up on some cute cards for this coming year's events.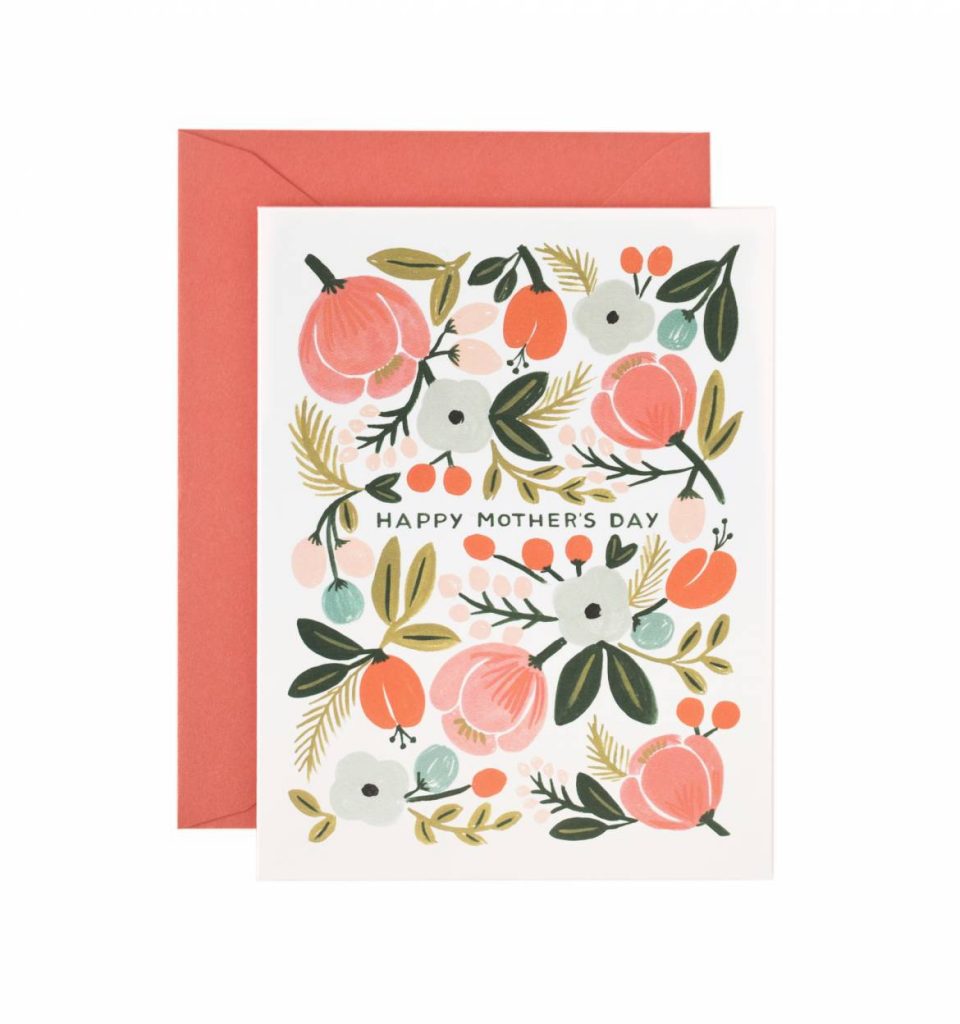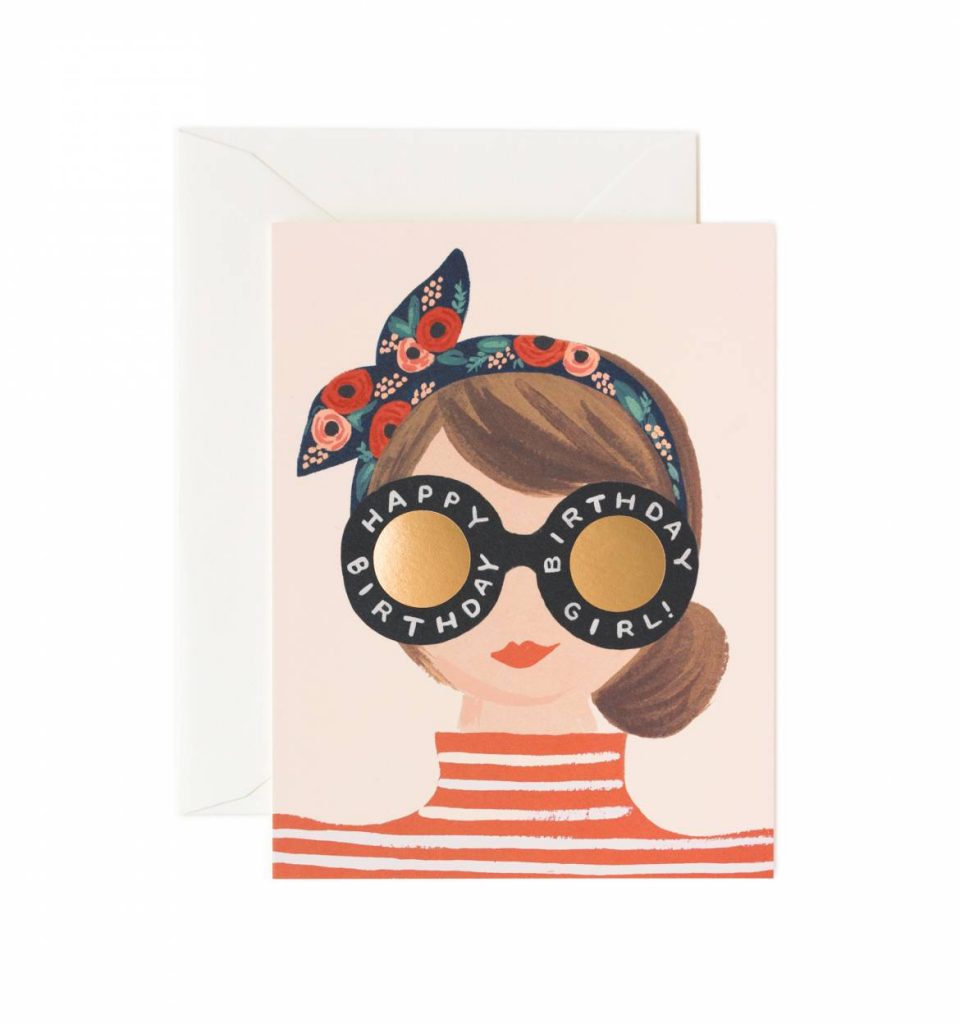 Current Confession:  I can't think of anything!
Current Mood:  Excitement!  We are hosting a White Elephant/Tacky Sweater party which happens to be the evening of my last day of work.  Perfect way to kick off my vacation!
Your turn-
Do you send birthday cards to friends?  Do you still get cards in the mail?  I feel like it doesn't happen that much anymore!
Bloggers- How did you learn to set up your blog?  I am struggling over here!
What workouts are you doing?
What's your current non-guilty pleasure?