Hey hey!
I hope you all are feeling nice and refreshed after the weekend.  I stayed up well past my bedtime both nights this weekend and was pretty lazy during the days, but after grocery shopping, meal prep, and blog work yesterday, I am in the right mindset and ready to take on whatever the week may bring!
With July just around the corner (umm..HOW?!), it's that time of the month to round up current favorites and happenings.  Grab a cup of coffee and stay a while!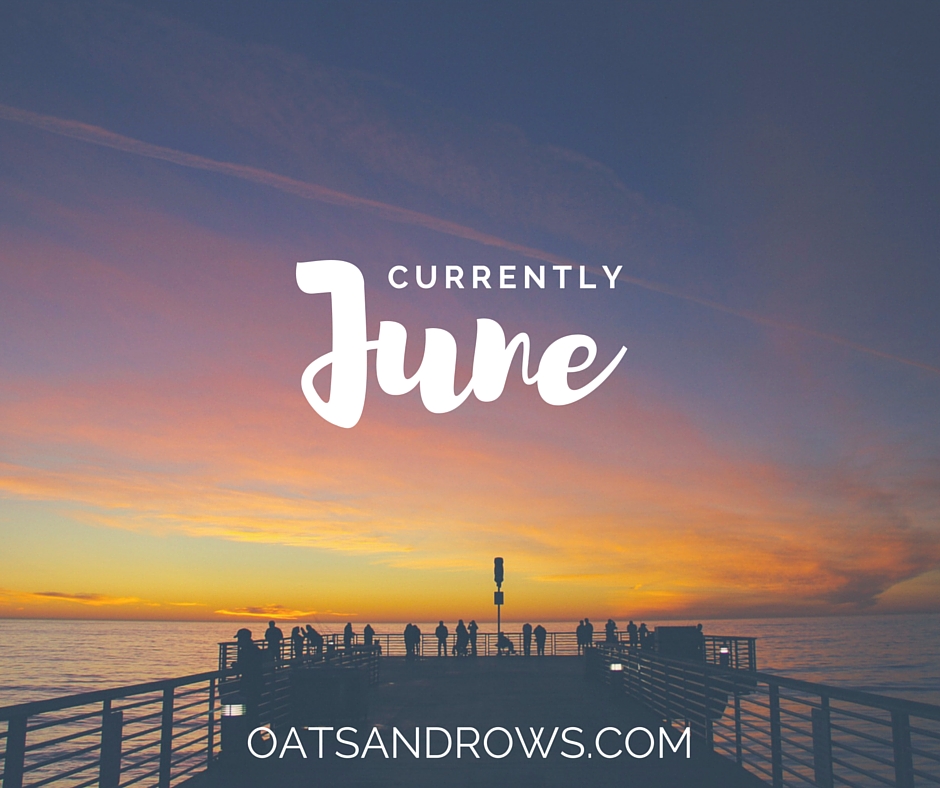 Current Book: No book this month, but I've had my eye on this one.  I think I may be the last girl on Earth who hasn't read it.  I also want to read it before the movie comes out!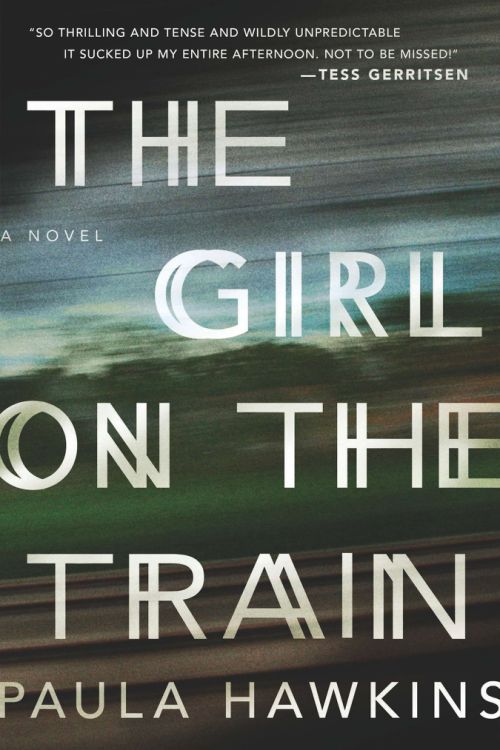 (source)
Current Food: I've been on a serious cereal kick this month.  I've been regularly crushing Trader Joe's Vanilla Almond granola cereal with almond milk.  It's dangerous; you've been warned!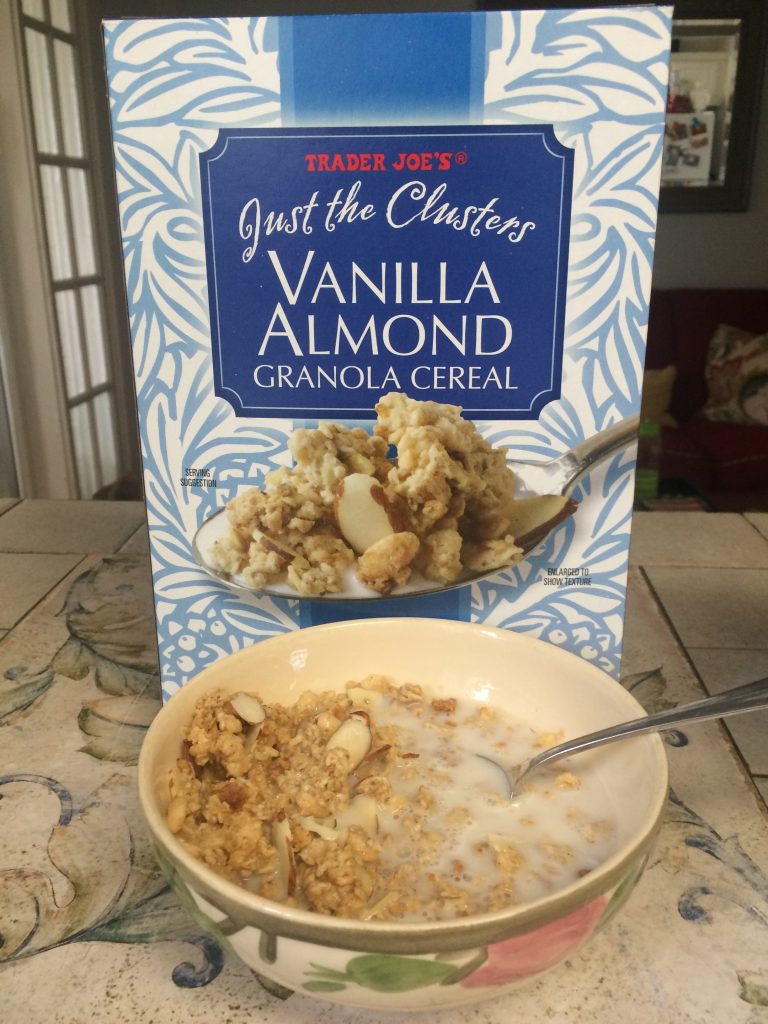 Current Obsession:  This is not going to be anything new, but Winston.  It's becoming much more apparent that he is growing out of his high energy puppy phase, and he's coming even more chill and so much more snuggly than he was before.  And I didn't even know that was possible.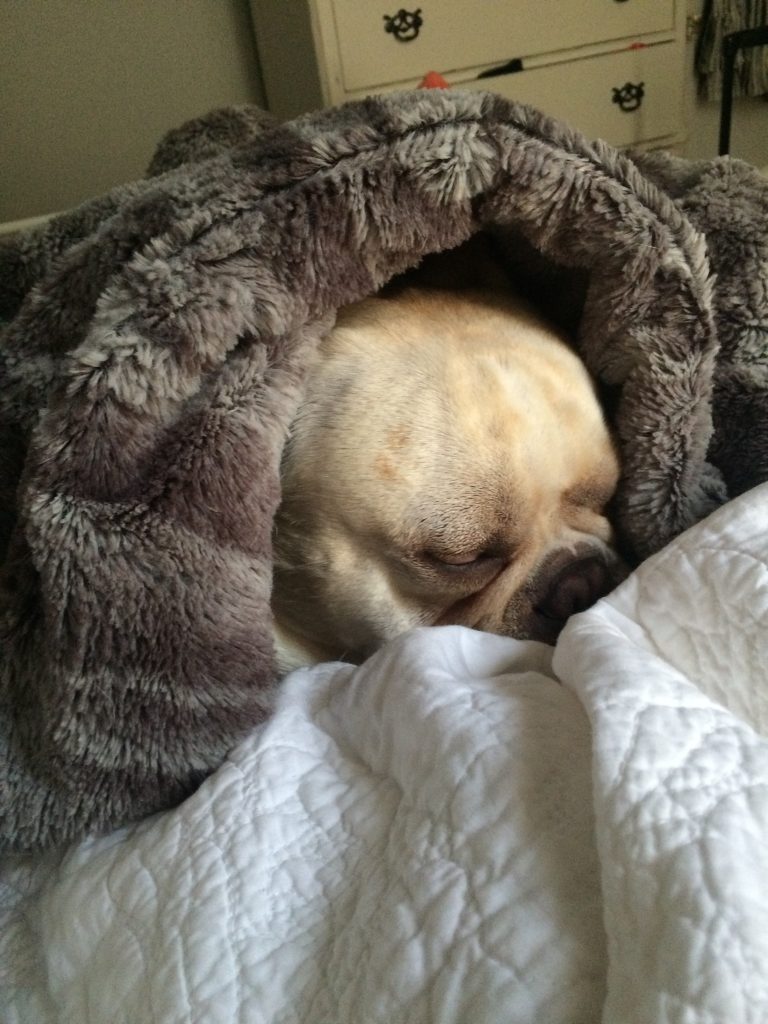 LOOK AT HIM.
Those little feet <3
Current Bane of Existence:  I recently moved and there's a couple things wrong in my room.  I can't have the fan and the lights on at the same time, so I have to take the lightbulbs out because sleeping with the ceiling fan on is imperative.  Also, one of my closet doors doesn't stay on the hinges, and my new lamp just broke.  UGH.
Current Laugh:  My brother's Kindergarten report card: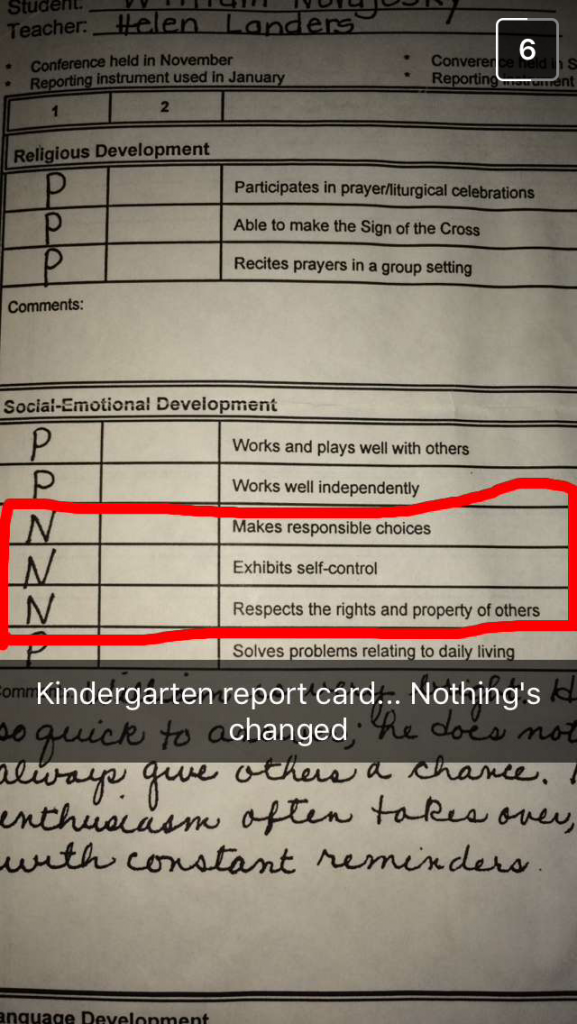 Also note the "enthusiasm takes over" in the comments.  Hysterical.
Current Workout:  I'm back at Flywheel!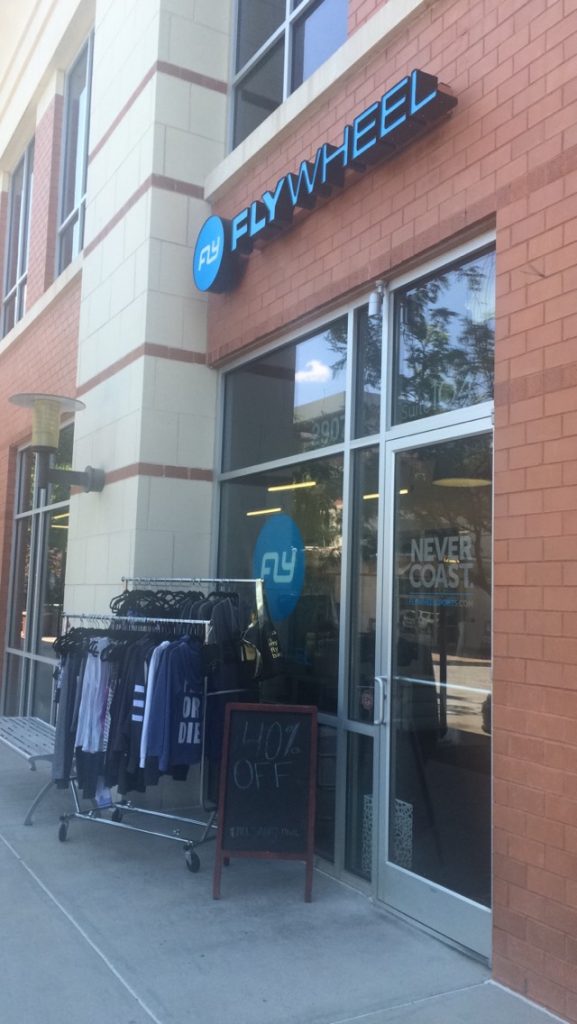 I took a break from spin, and to be honest, I'm not sure why.  But, I'm back on the bike and I'm thrilled!
Another workout that I love was my co-worker's Monopoly Boot Camp.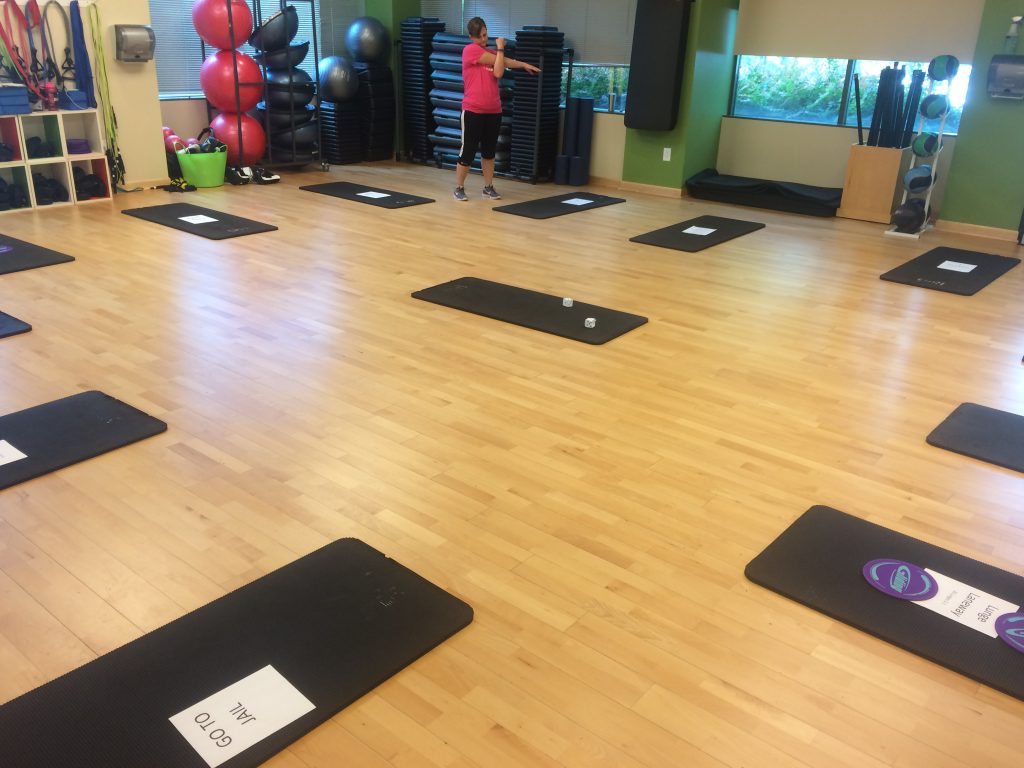 Participants were paired into teams and rolled the dice to move around the room.  Lots of burpees and renegade rows were involved!
Current Excitement:  Me and the roomie are headed to Virginia Beach for the 4th of July!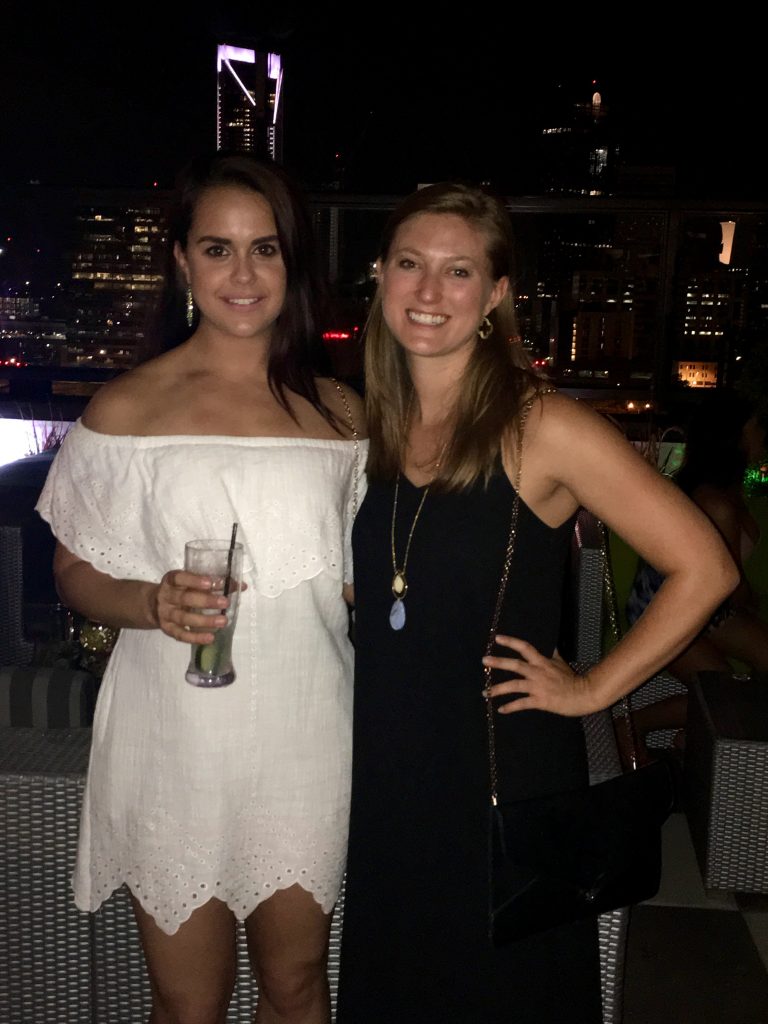 Our families live 2 doors down from each other and both of our families are going to celebrate!  I am excited to see my parents, brother, and my cousins.
Current Need:  I really need to buy a desk.  Then, my room will be complete!
Current Craving:  Nothing really.
Current Drink: Allllllll the kombucha.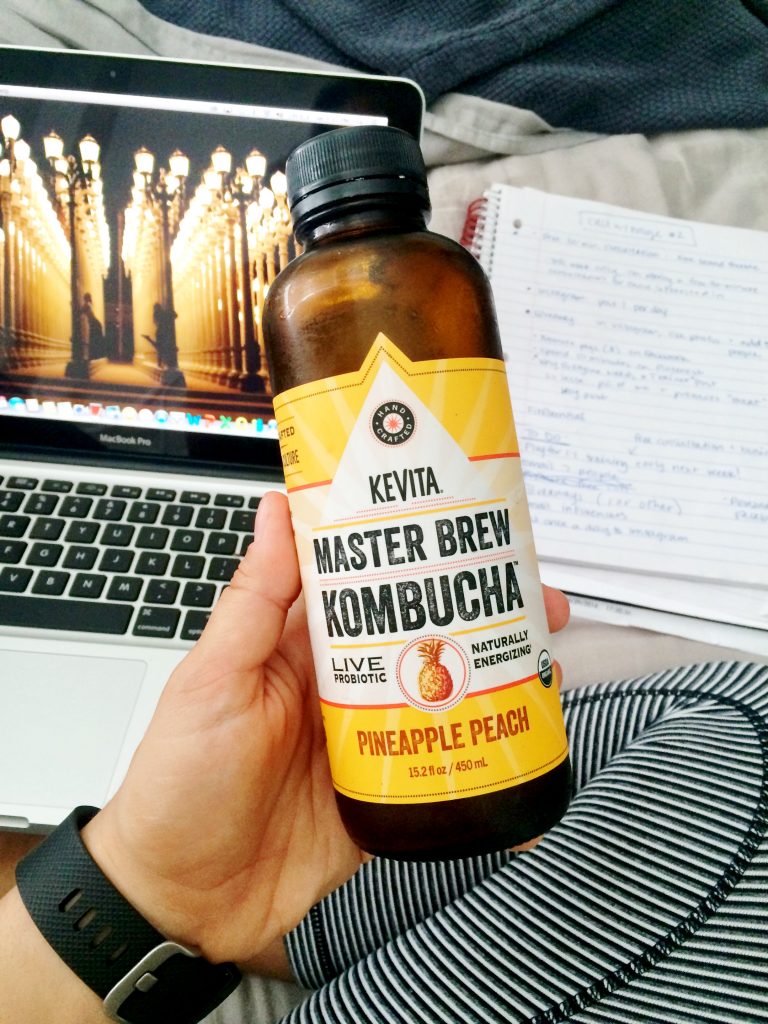 Guilty Pleasure: See above.  I need to chill on the kombucha purchases. Bye, money, bye!
Current Confession: Although the picture below is what my new room looks like, you don't want to see the other side.  I must confess that I still have to unpack. A looooot.  I'll get around to it eventually?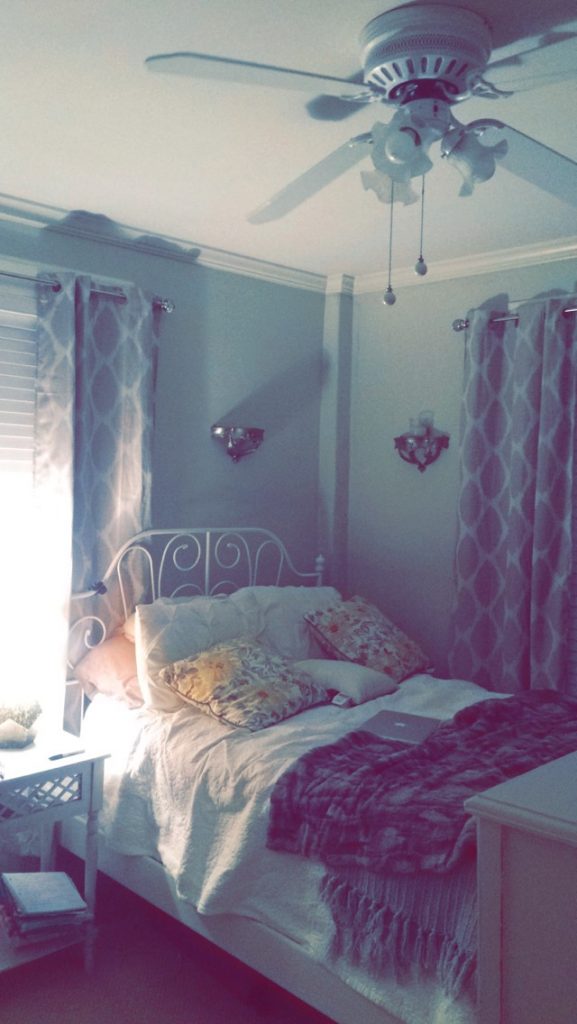 Current Mood:  The low-key, relaxed feel of summer has me feeling HAPPY!
Have a great Monday, y'all!
Questions-
What are your plans for the 4th?
What's been your go-to breakfast?  
Any book recommendations?  I am looking for some suggestions for my beach trip!