I've been in full blown vacation mode and have neglected to do a weekend recap, until now!  To kick off my 10 day vacation (!!!) this past Friday, I headed to my grandparents' getaway house for the weekend at The Woods resort in Hedgesville, West Virginia.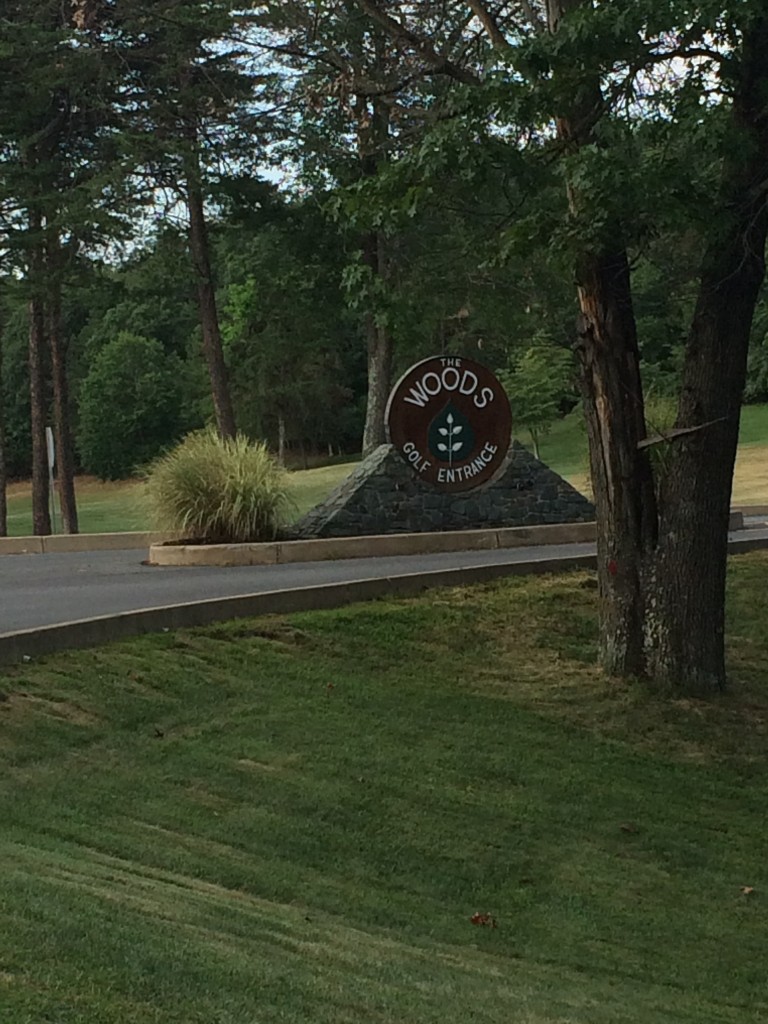 My grandpa's birthday is at the end of July, so every summer at this time, my whole extended family on my mom's side gets together for a reunion/birthday celebration.  
Winston and I left Charlotte at the crack of dawn Friday morning to get to WV at lunch time.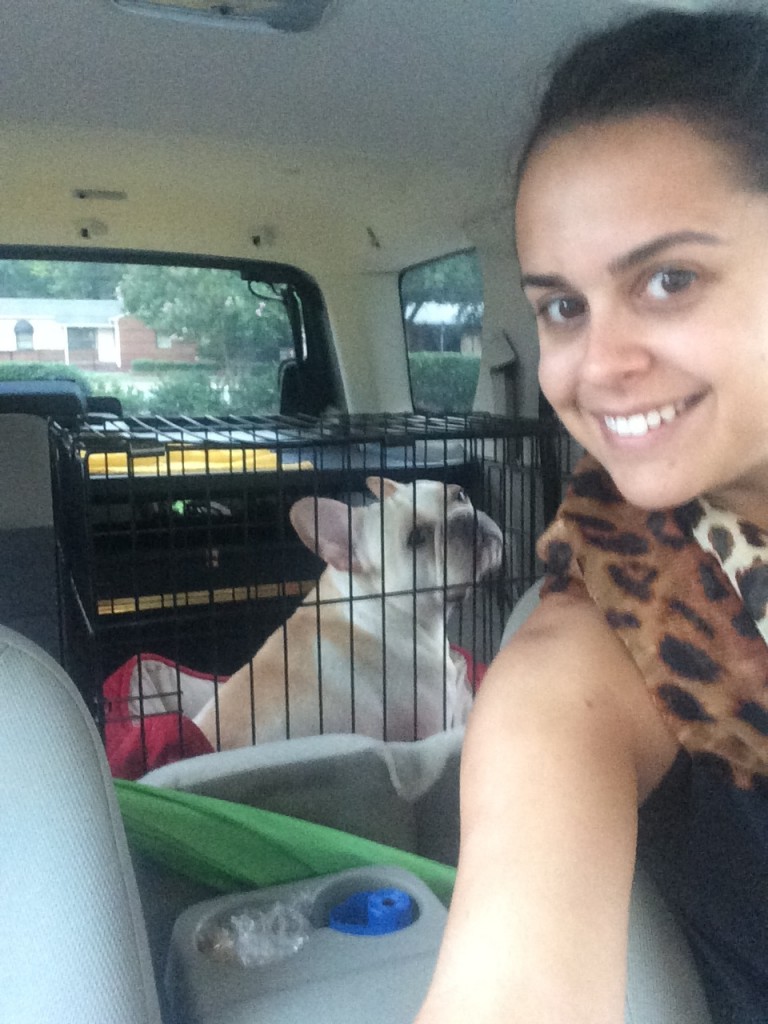 It took us about 6.5 hours to get there, and thanks to Undisclosed, the trip flew by!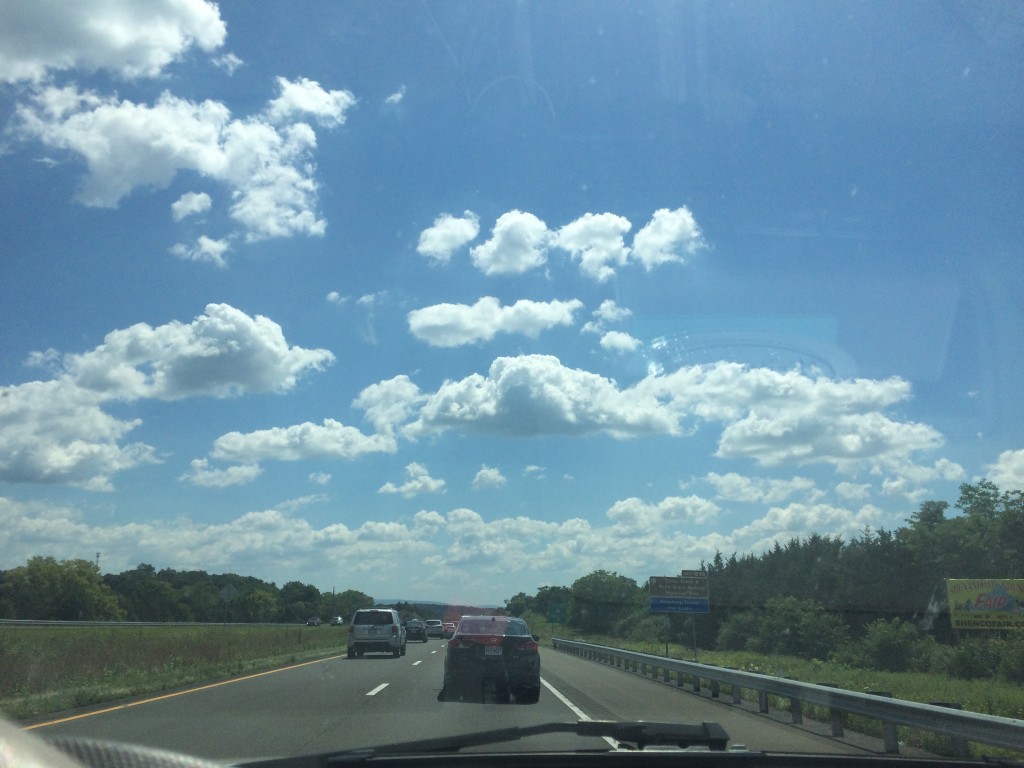 My brother (Will) and grandparents were already there when I arrived, so to kill time while we waited for everyone else to arrive, Will and I decided to set up a prank in our cabin where we were staying with our parents and my mom's sister's family.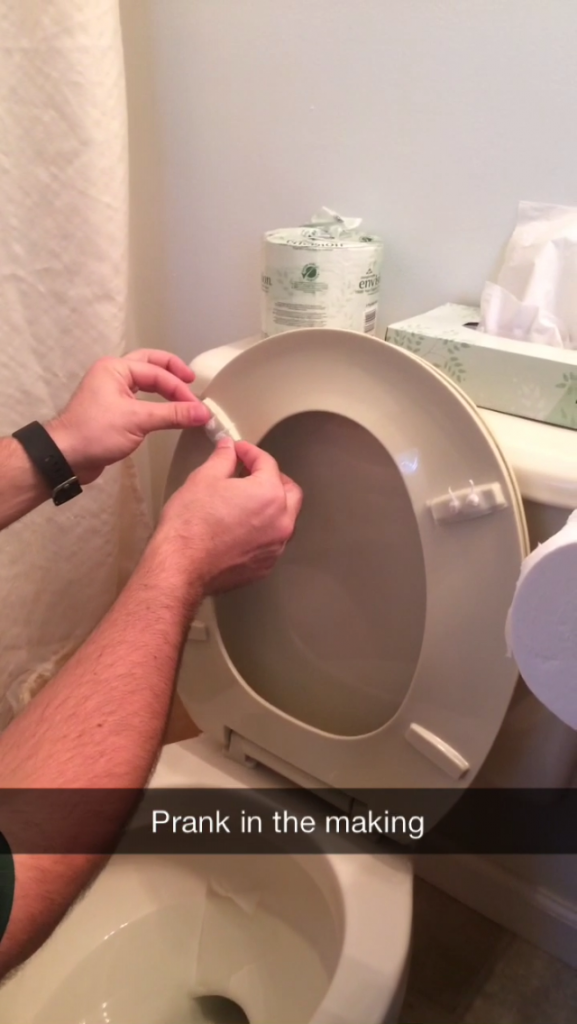 We have a bunch of people in my family who are VERY easy to prank, so since we were the only ones there, we thought this would be the perfect time to set something up.  For some reason, we had a bunch of Whipper Snappers in our possession, so we thought it would be funny to tape some to the bottom of the toilet seats.  It was hilarious to hear the loud popping noise when someone went to sit to go to the bathroom.  Throughout the weekend, everyone would sneakily tape some to each other's toilet seats in high hopes for revenge or another good laugh.  Everyone It was the running joke of the weekend!
After Will and I set up the prank, we cracked open a few cold ones while we waited for everyone else to get into town.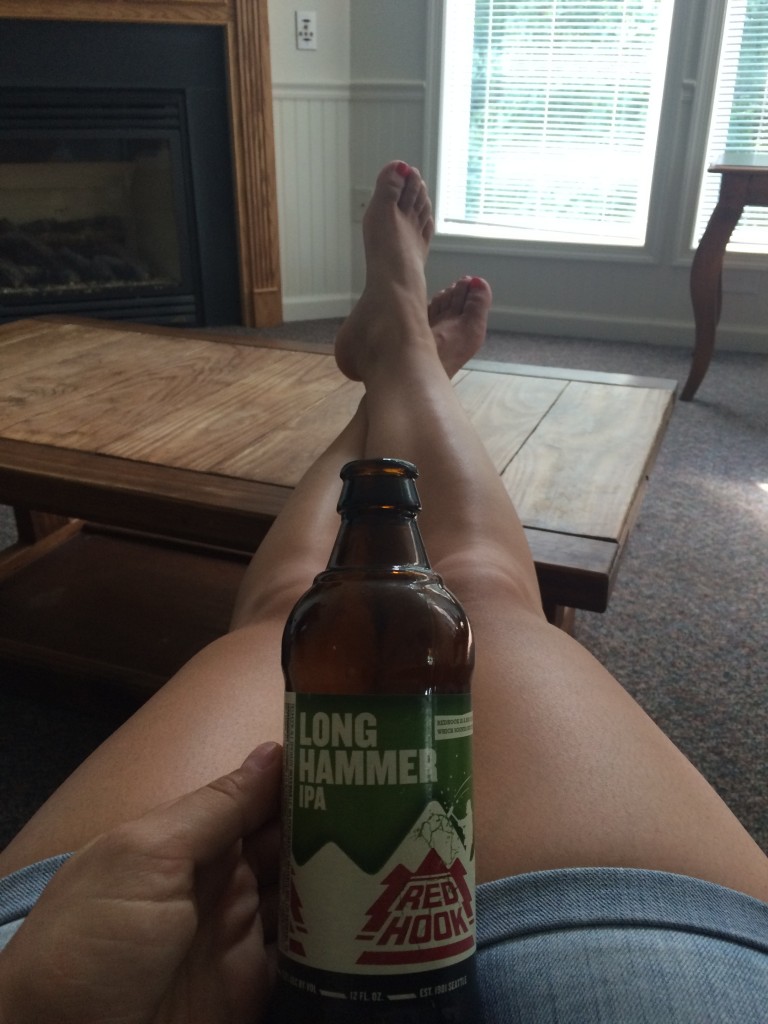 Friday night, we had a big family dinner at my grandparents' house, which ended with our annual family putting contest.  My grandparents' house is right on one of the greens, so it was nice to just walk out the back door and putt.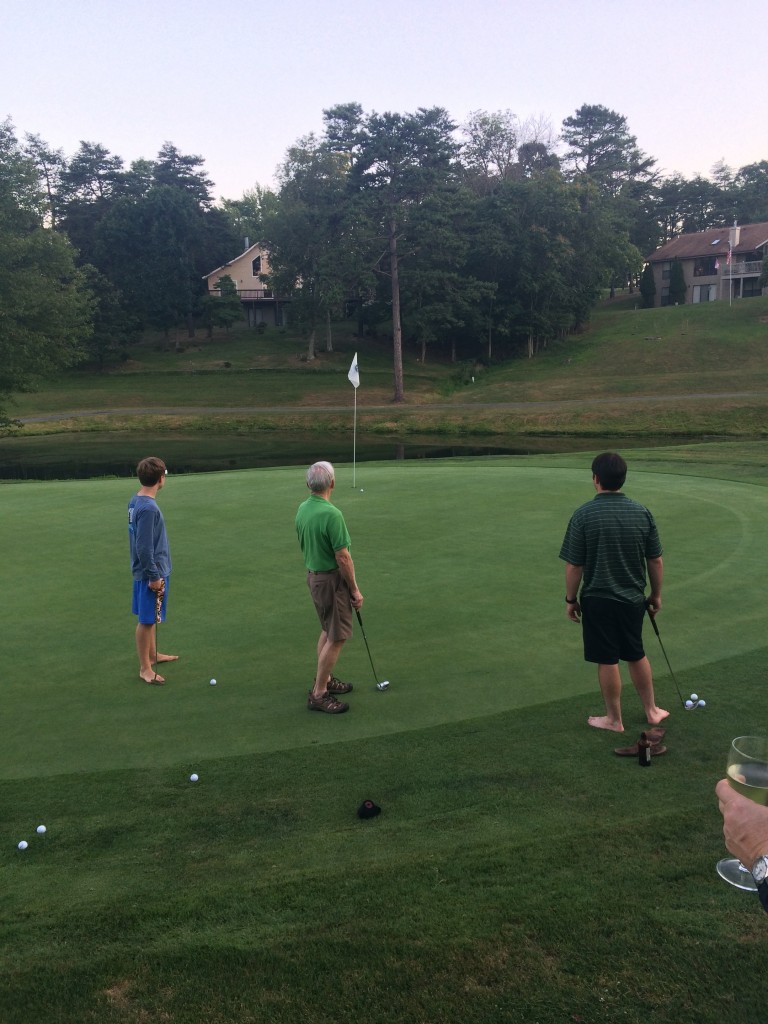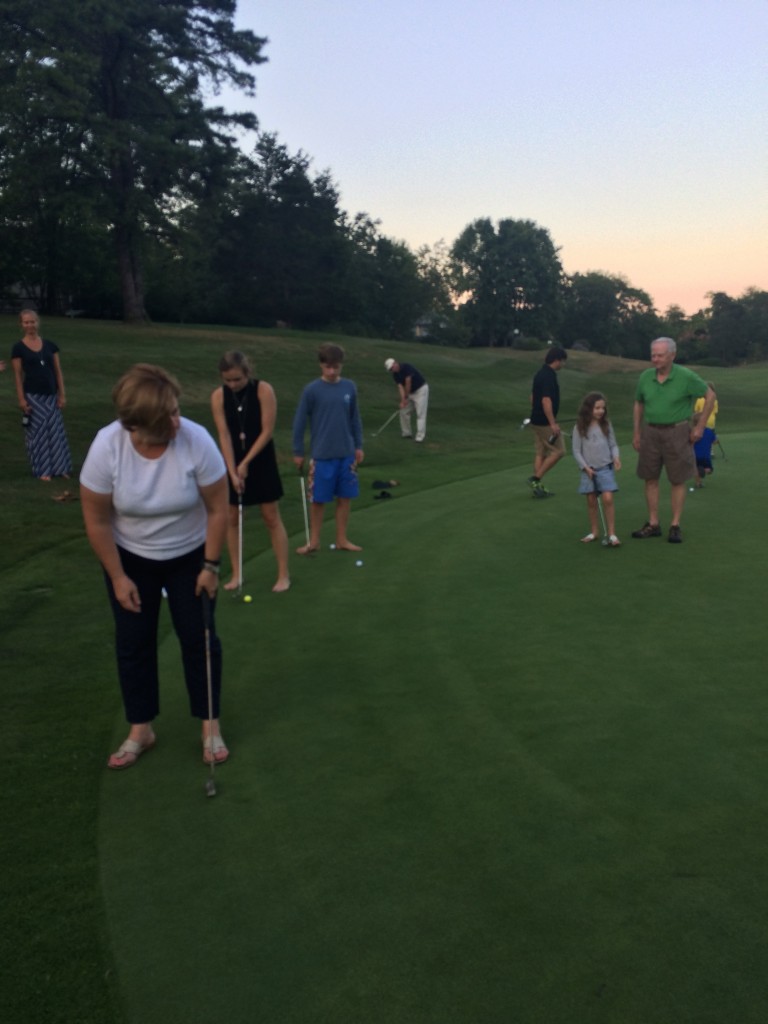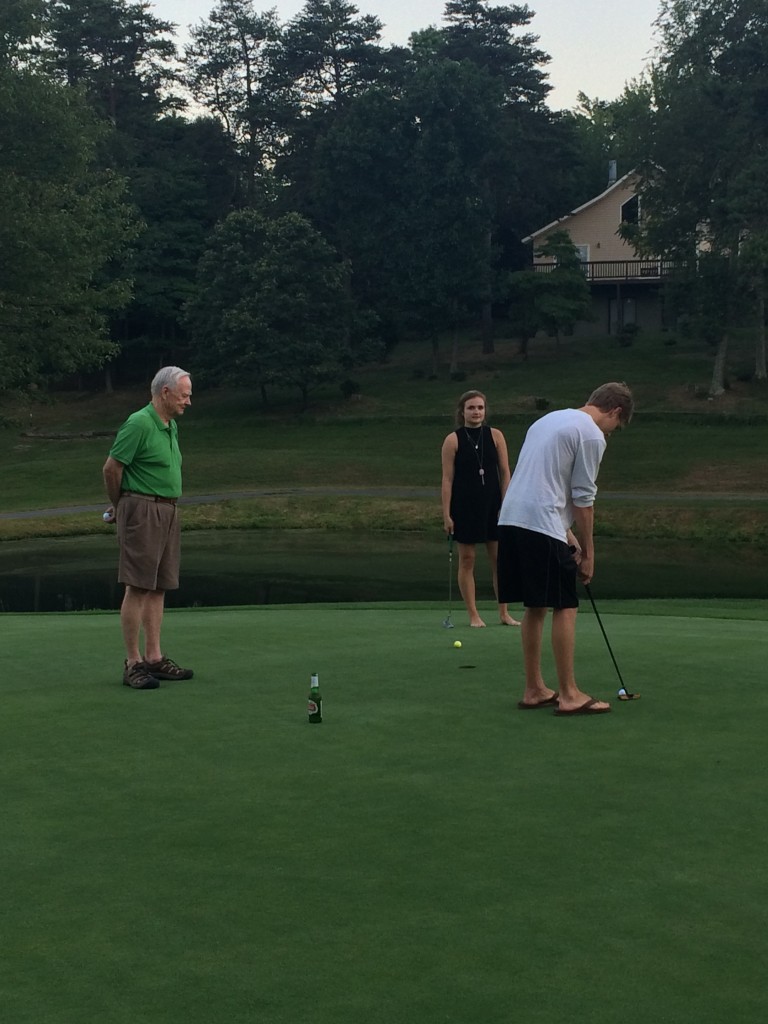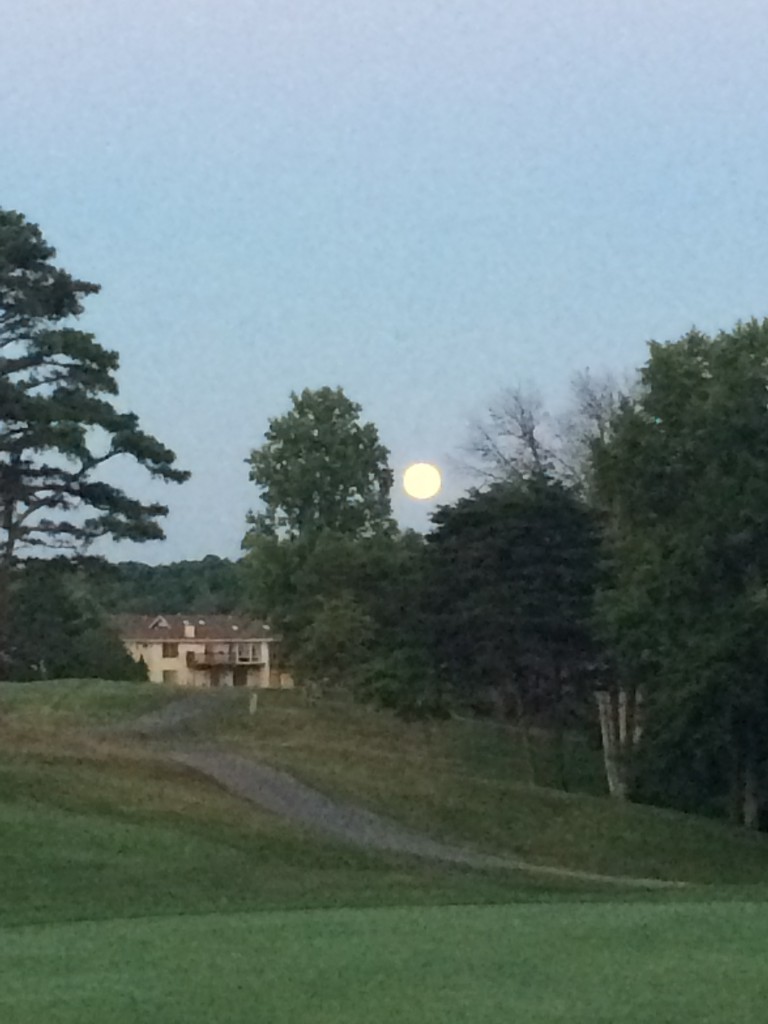 The blue moon was beautiful!
Saturday started off with an early tee time for soccer golf.  It's just like golf, except you kick a soccer ball throughout the course.  One of the golf courses had bigger holes made to fit a soccer ball, and being a huge soccer fan, I thought this was awesome!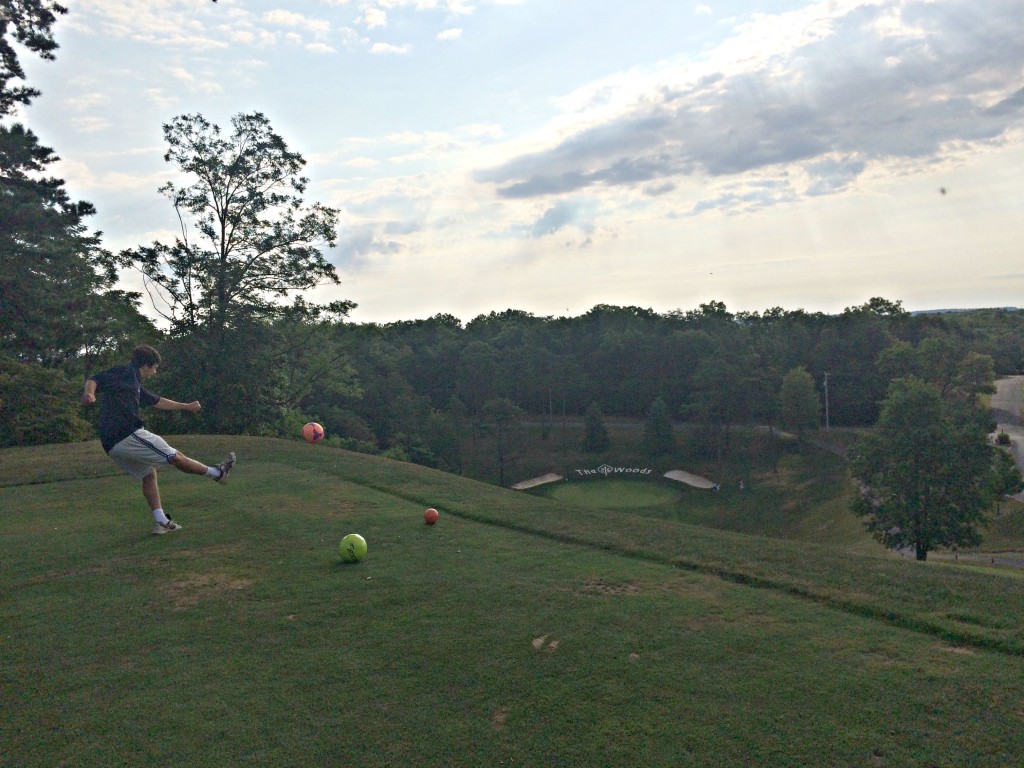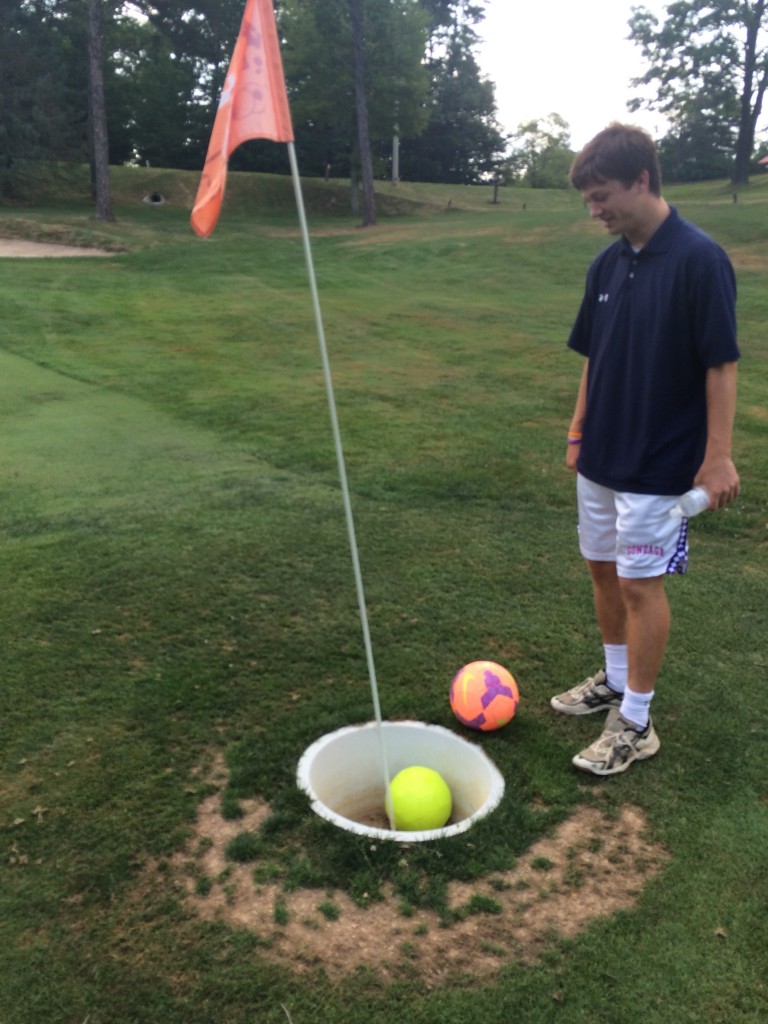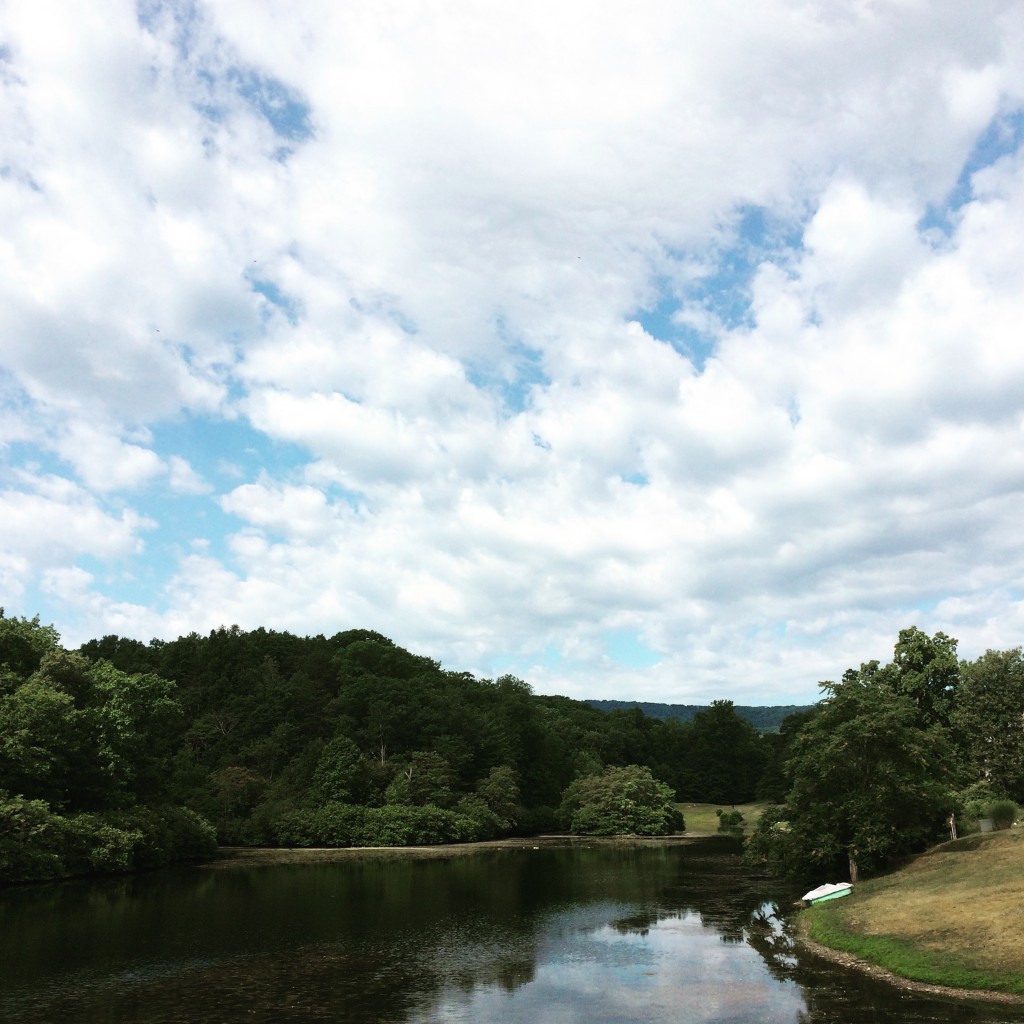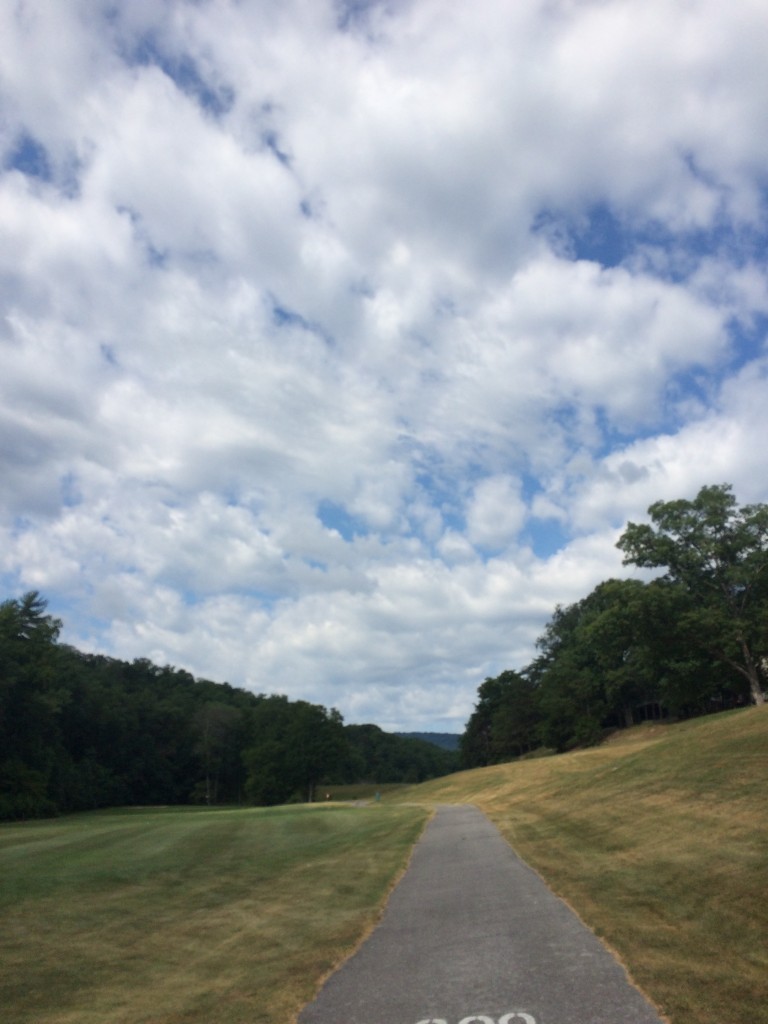 After soccer golf, we met up with other cousins/aunts/uncles at the pool.  My view looked a lot like this: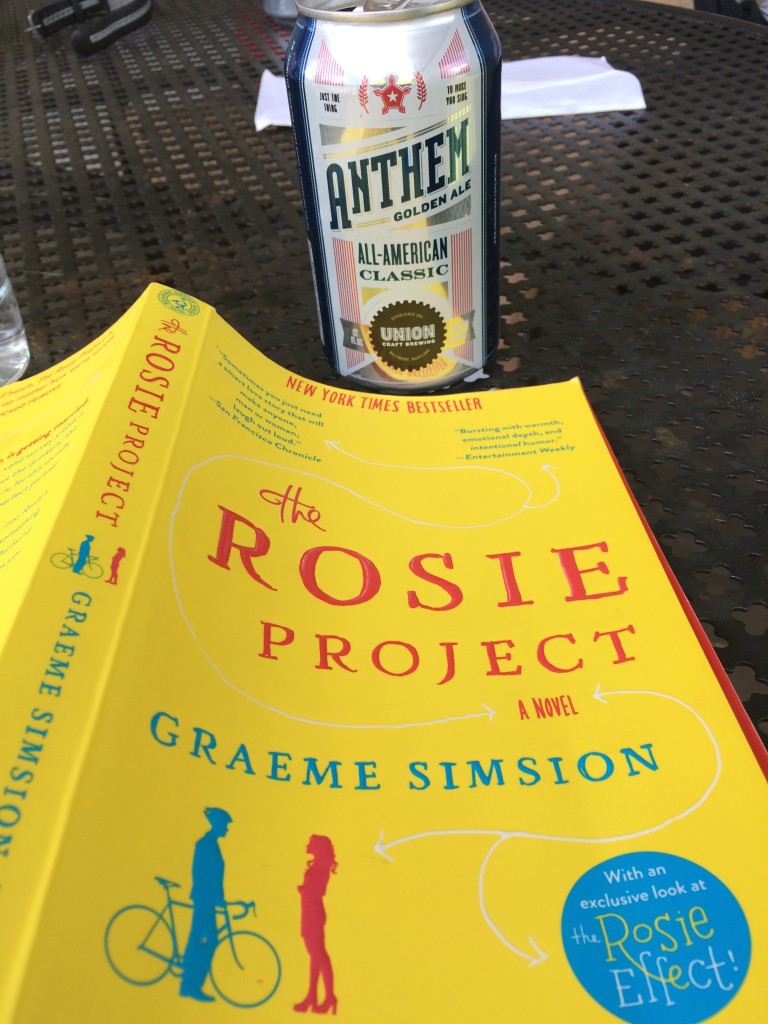 After a little time at the pool, my mom and I had appointments at the Sleepy Creek Spa!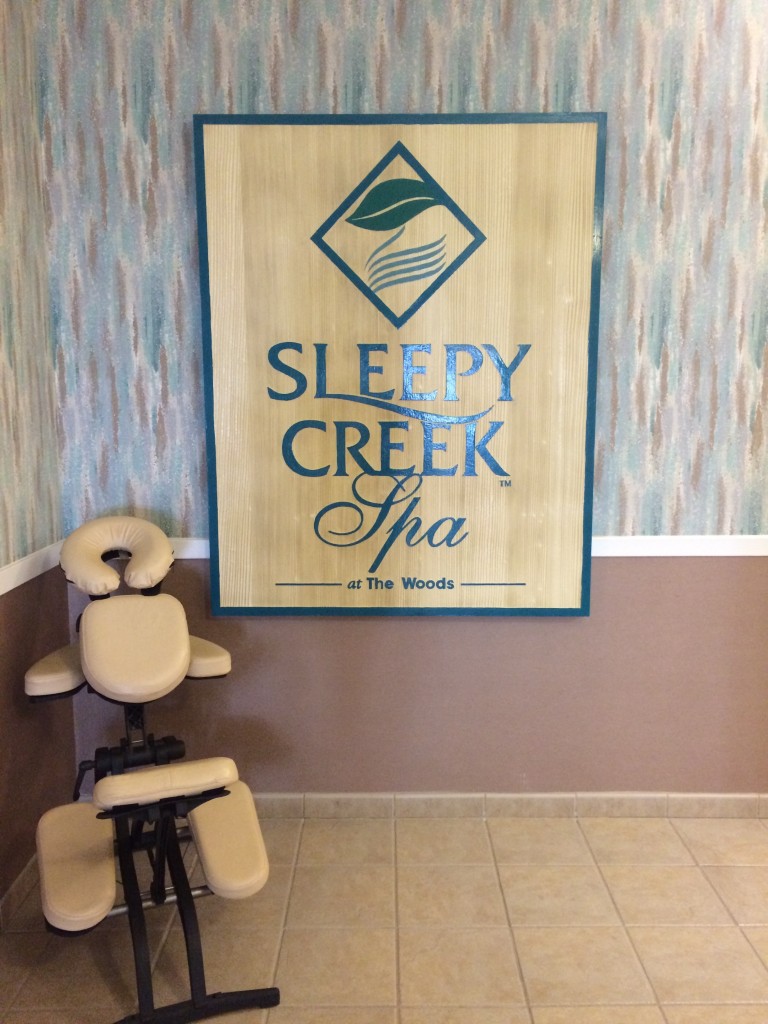 We both had our first facial peels.  While it felt great, I was not wild about the service.  My appointment started nearly 20 minutes late and ended super early.  I've had other services done at the spa and it is usually good.  After the spa, we had mass at my grandparents' house followed by a family dinner.
Sunday morning started with a gym session at the recreation center.

I've been teaching a lot and taking barre/pilates/spin classes so it was nice to get so lifting in.  They have a pretty nice facility and had a much-needed makeover since the last time I was there.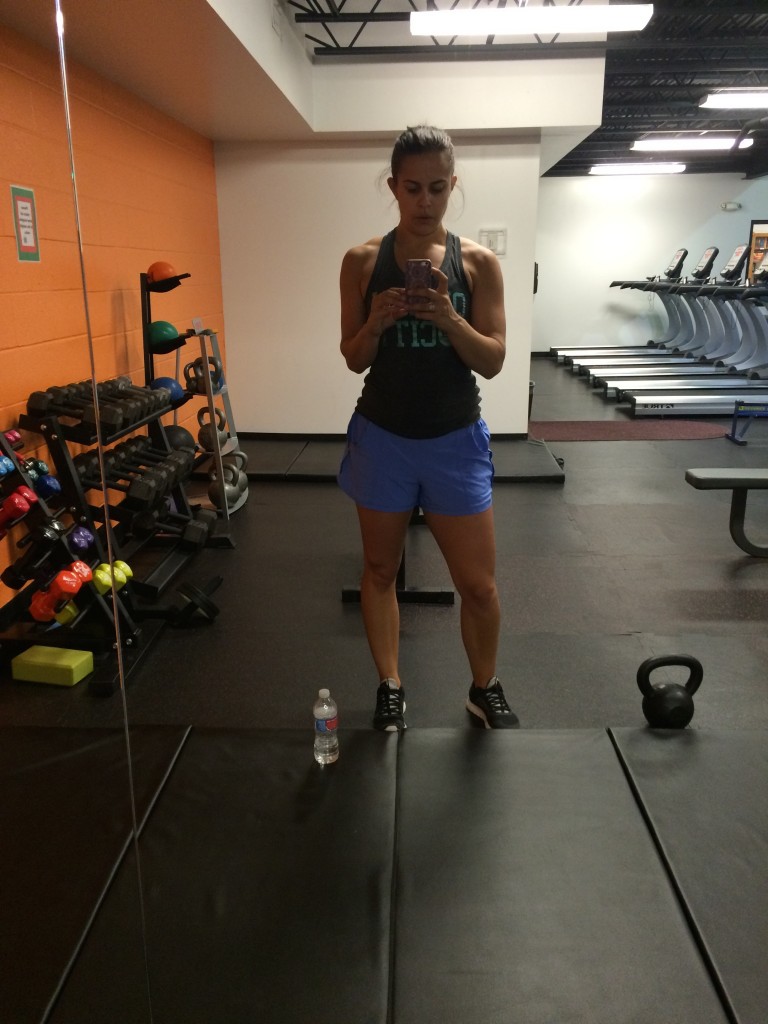 Sunday ended with another trip to the pool and a family lunch before everyone headed home.  I look forward to this trip every year and it was the perfect way to kick off my week at home.
Questions:  Are you a prankster or do you usually get pranked?  Does your family do a trip/reunion during the year?  What is your favorite workout to do while traveling?