TGIF!  It's about time for some R&R around here.  Work will be a doozy until I head home to Maryland for Christmas, so I am really trying to enjoy the downtime of my weekends, prep for the holidays, and see friends.  SO MUCH. TO. DO.
Anyways, onto this week's favorites!  Be sure to comment on this post with what you've been loving this week.  Have a great weekend!!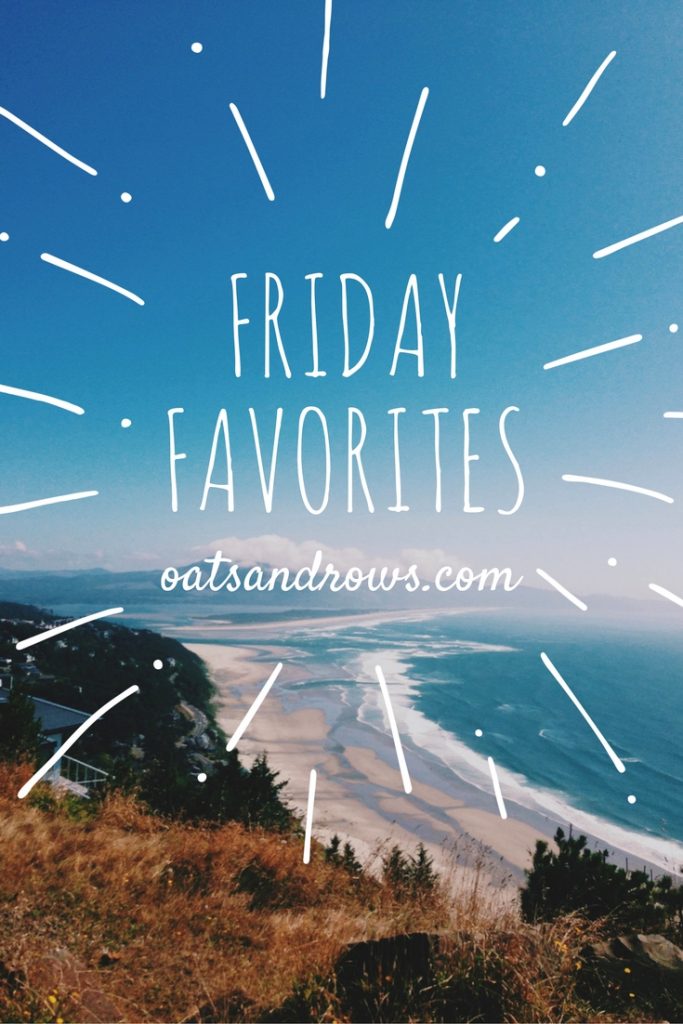 Hearth & Hand with Magnolia Christmas Stockings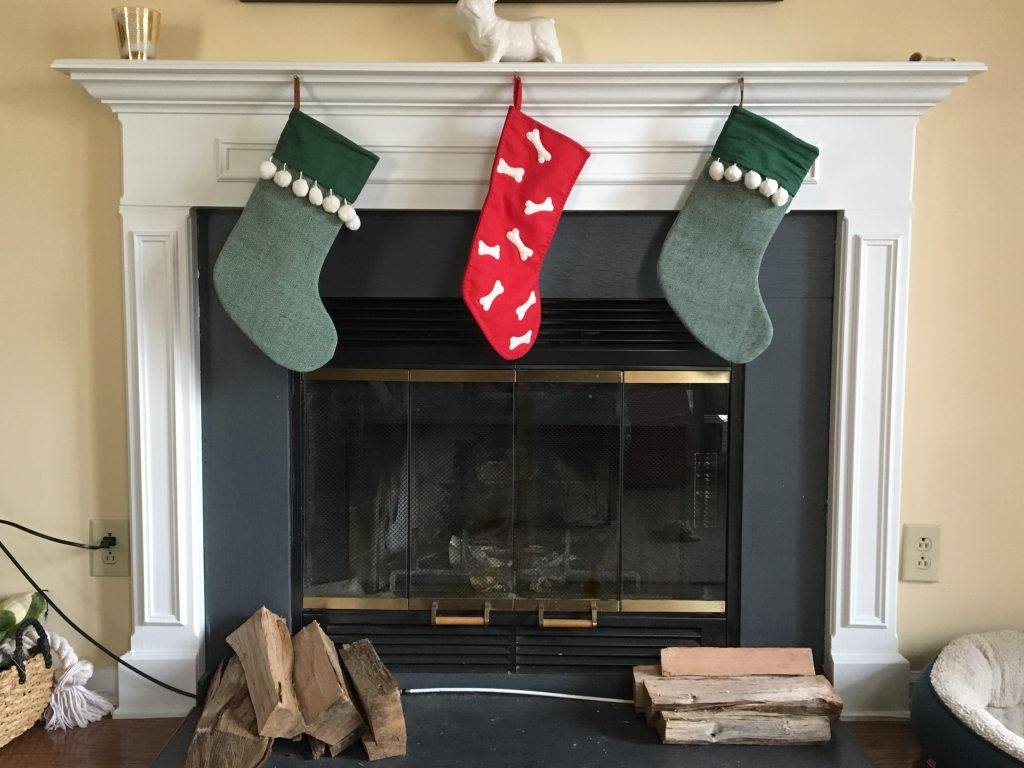 When I moved into this apartment in May, I was so excited to have a fireplace because CHRISTMAS STOCKINGS.  I mean, I know a Christmas tree is a must, but if you have fireplace, so are stockings!  I saw a ton of cute ones at TJ Maxx, but ending up going with the pom pom ones from Chip and Joanna line at Target.  I am obsessed!  They are festive, but not over-the-top.  The middle one is Winston's stocking (duh) and I got that at Home Goods a couple years ago.
May Designs Downloadable Phone Backgrounds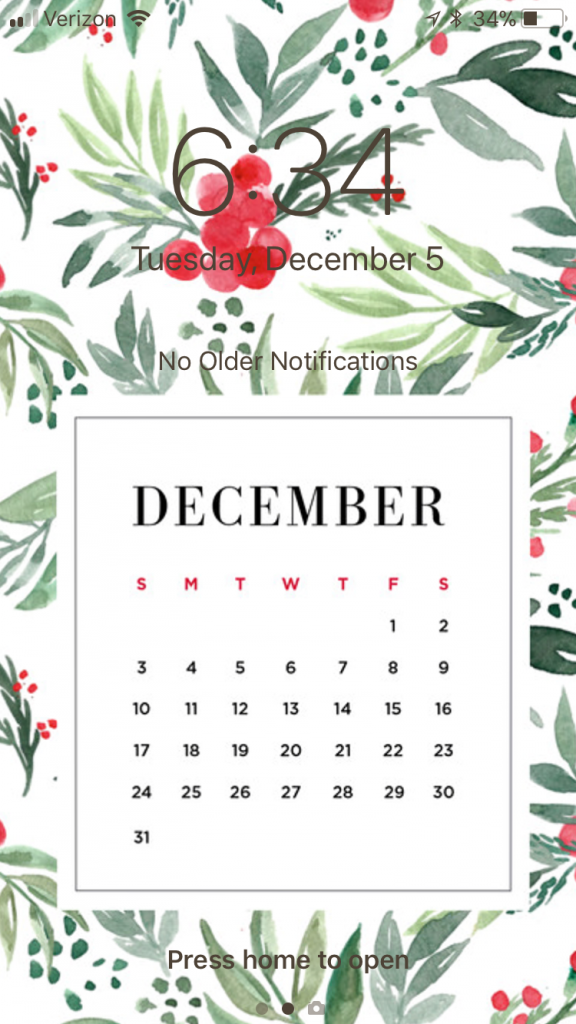 May Designs is one of my favorite companies to get personalized notebooks, agendas, and stationery but I recently found on their site that they have monthly computer and phone backgrounds that you can download for free!  I've been loving their phone backgrounds that have the calendar on them.  I love having the dates easily accessible without having to open the calendar app.
Each month, May Designs creates different patterns and designs, so I've been especially loving the holiday ones for December.  You can find all of the downloadable backgrounds for this year here.
Beautycounter Rejuvenating Day Cream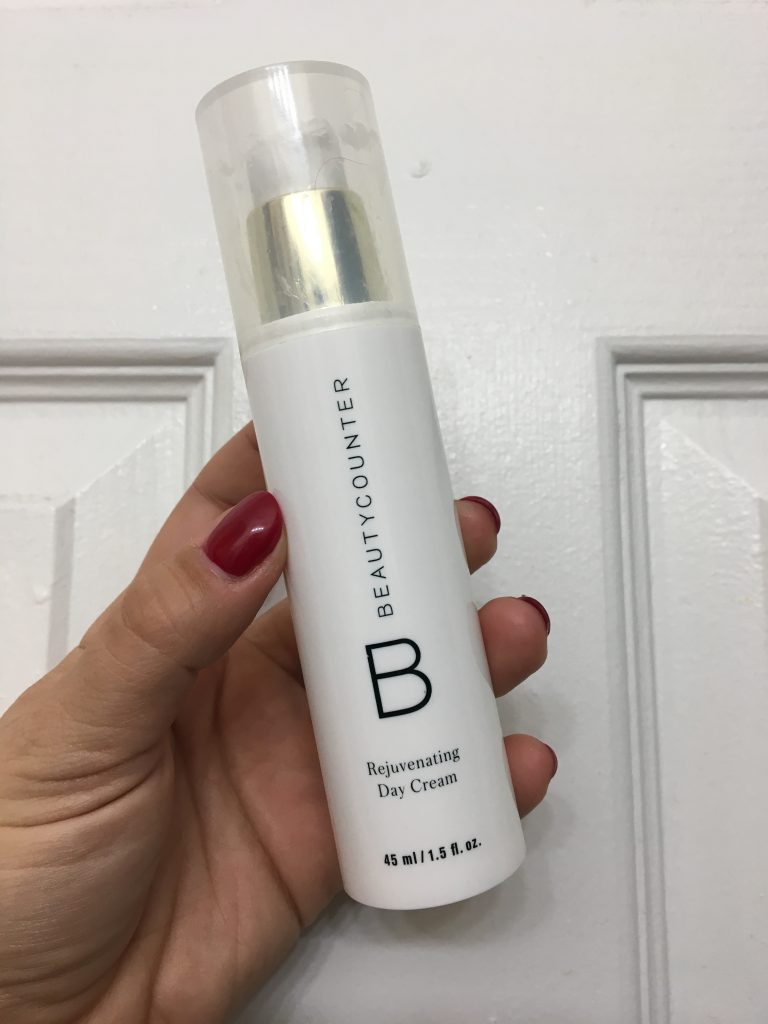 For the longest time, I never used a face cream except every now and then during the winter at night when I was 16. Over recent years, I've tried a few here and there to help combat dryness, fine lines, and get a jump start at treating wrinkles.
This day cream is my all-time favorite (and Beautycounter product for that matter!).  The tube in the photo above is the first tube I purchased in July and I am STILL using it.  For 1.5mL, a little truly goes a long way and it leaves my skin feeling amazing and not weighed down by the product.  I cannot recommend it enough.
Hidden Words of Encouragement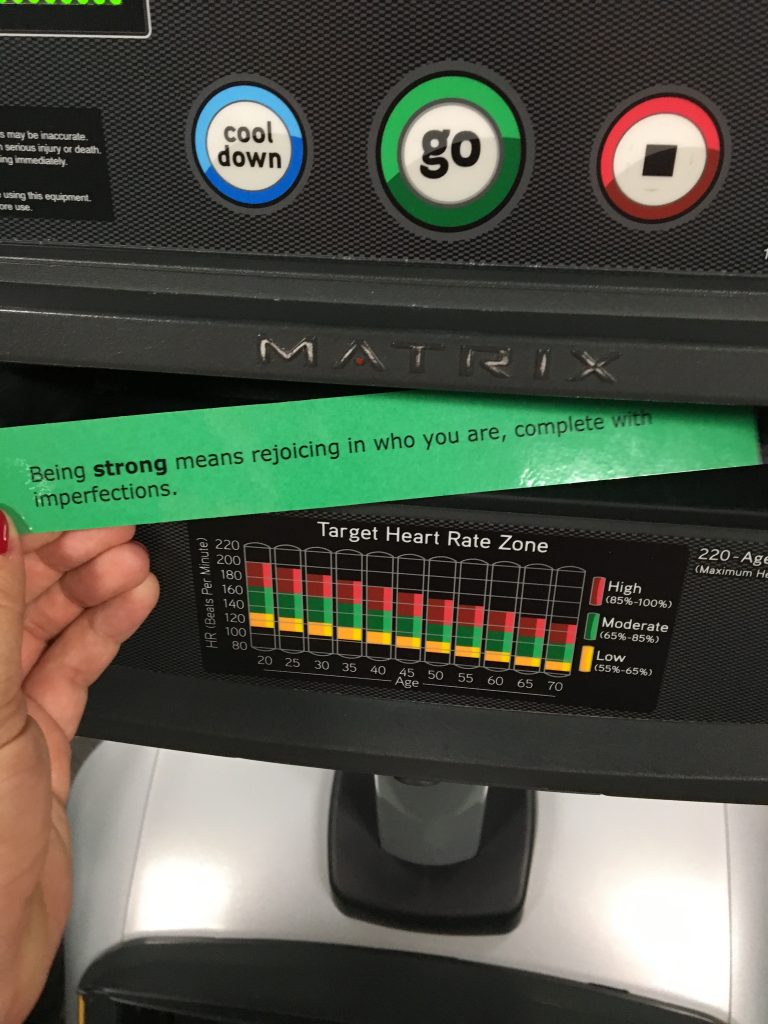 I found this note on the stair master at the Y.  I saw they had different ones all over the other cardio equipment and loved it!
An Old Favorite Makes a Comeback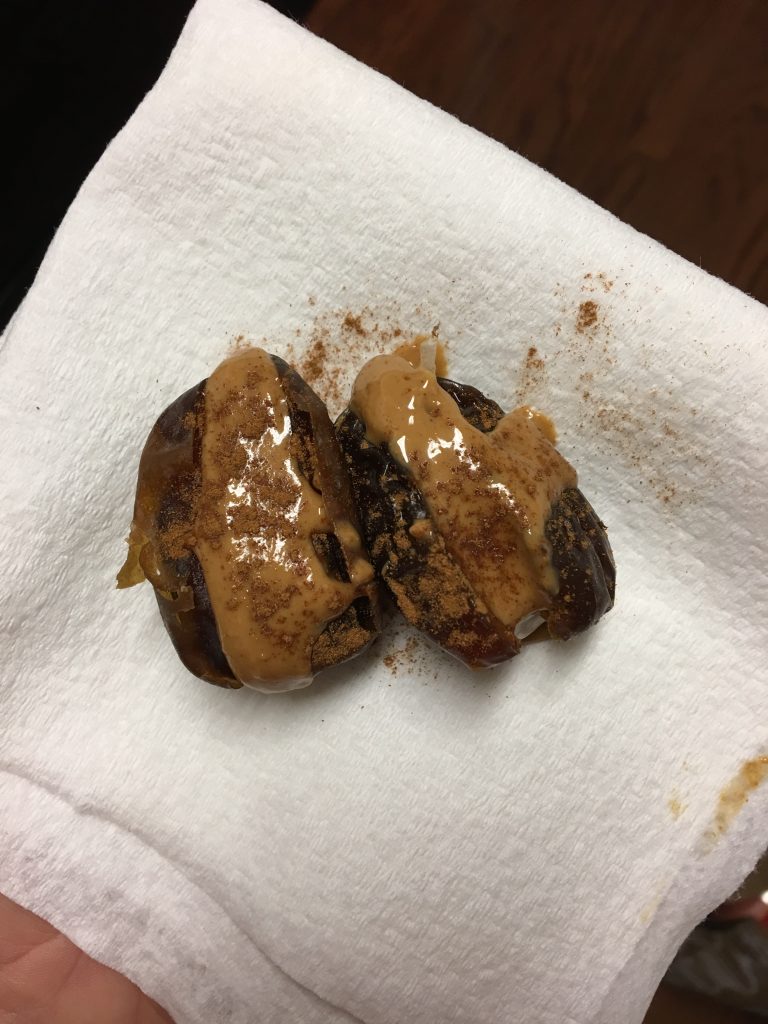 Dates make such a great snack or dessert, especially filled with cashew butter and topped with cinnamon.  I haven't had these in forever, and I've loved adding them back into my routine.
Your turn-
Go-to snack?  In addition to the dates, I've loved the Kids RX bars!
What is one holiday tradition you love?