TGIF!
I don't have much planned for this weekend.  My parents are stopping in Charlotte on their way to Florida, so we will be heading out to dinner tonight.  Other than that, just a bunch of errands and relaxation are what I plan on doing with my time.
I hope you all have a wonderful and safe weekend!  I'd love to hear what your weekend plans are, so leave them in the comments.
Body Kindness by Rebecca Scritchfield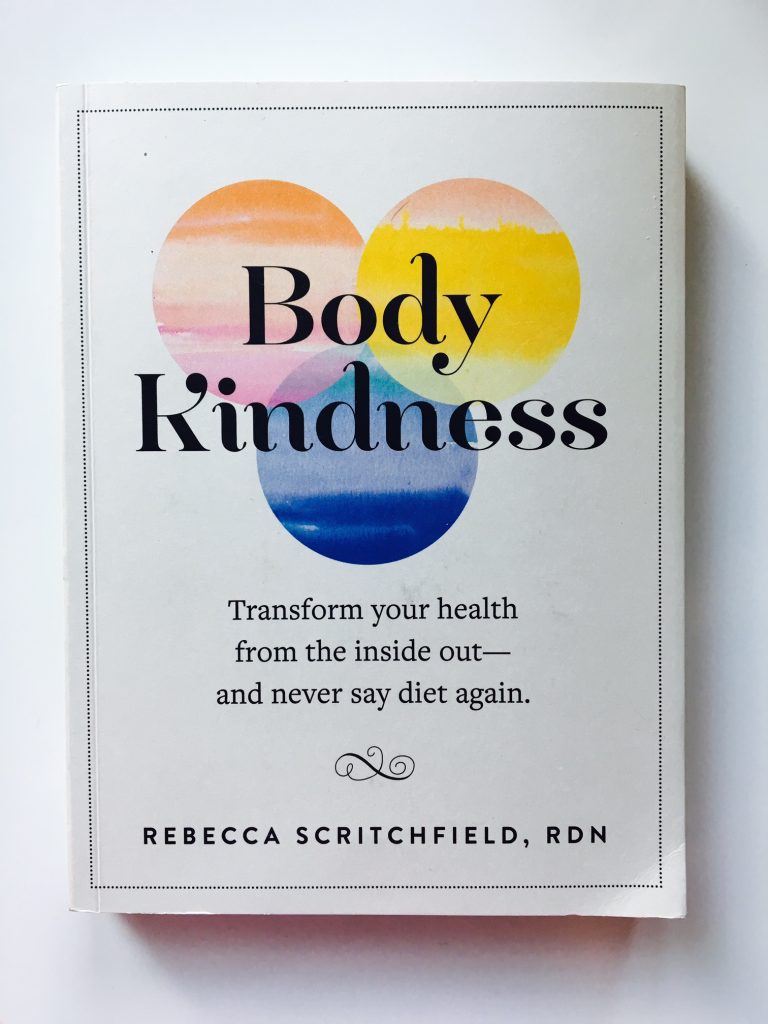 The other day, I went on Amazon to purchase the popular Intuitive Eating book and saw this book featured in the related items category on the page.  The title of the book speaks to me, so after checking it out, I purchased it.  I haven't read it yet, but I am SO excited to.
Rye Street Tavern
While in Baltimore last weekend, I had the opportunity to try the new restaurant on site at Sagamore Spirit, Rye Street Tavern.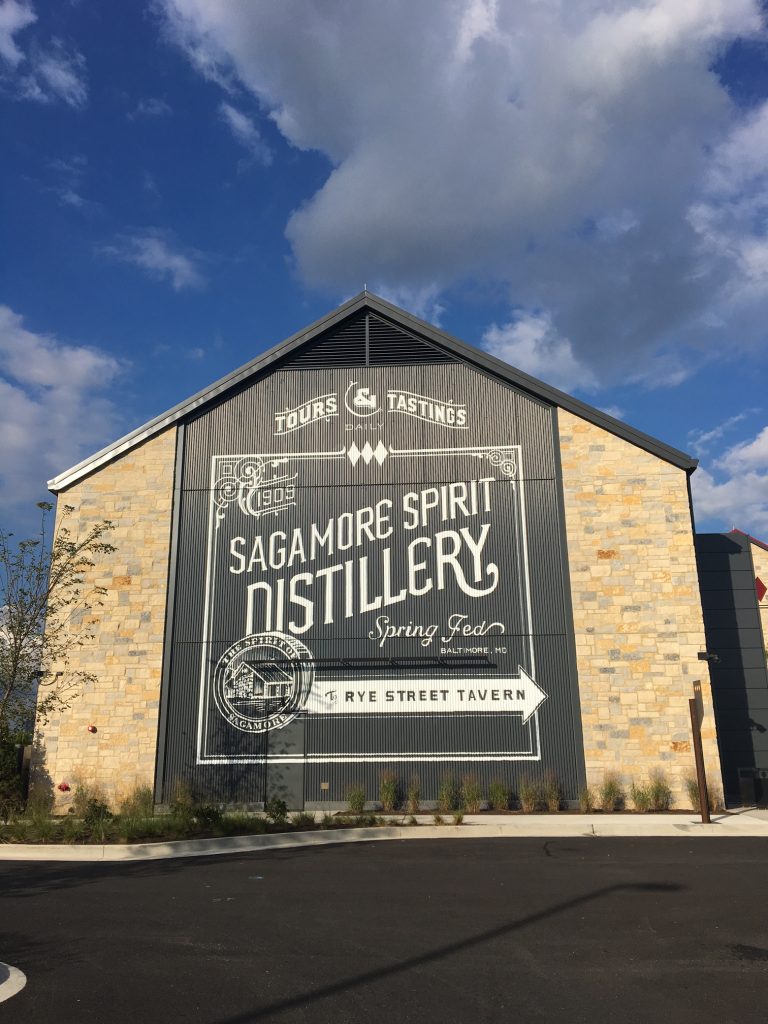 It had opened 4 days before we went, so there was a ton of excitement in the air from guests and the staff.  Also, my brother and uncle work at the distillery, so it was super cool to witness the expansion of it with the restaurant and meet people they work with every day.
The decor and design of the restaurant was flawless.  I wish I took more photos!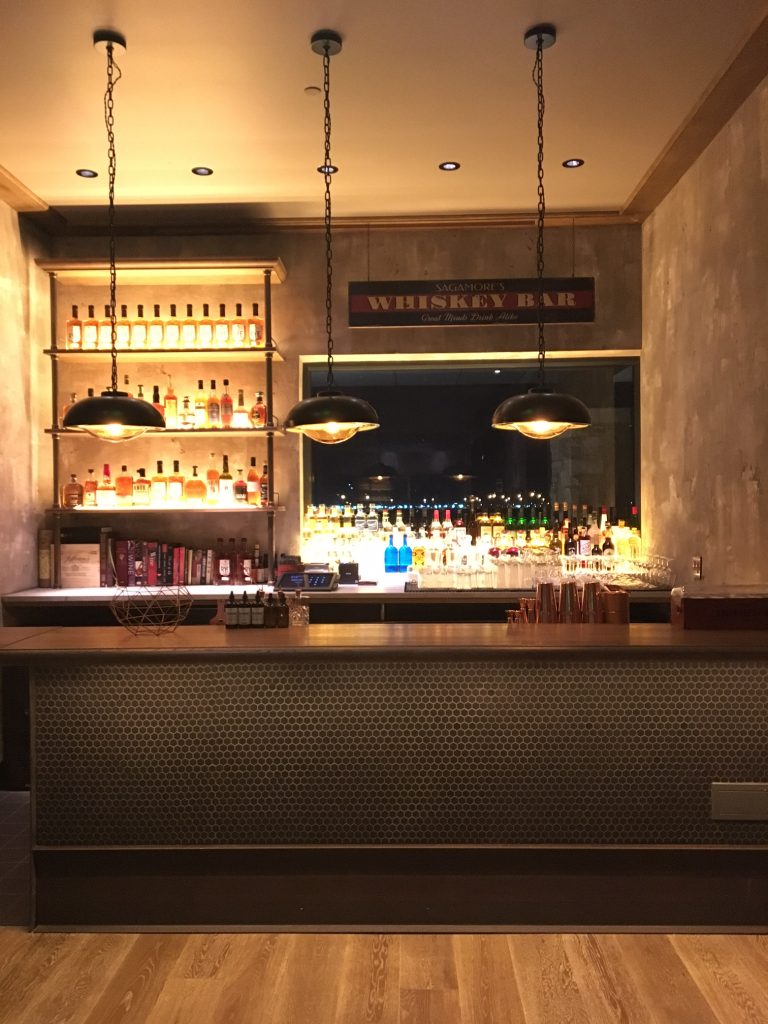 This is the private bar upstairs for events.  Swoon.
After the expo, my coworker Katie and I met my uncle and one of his business partners for a drink.  When you are here, you have to get the Sagamore whiskey.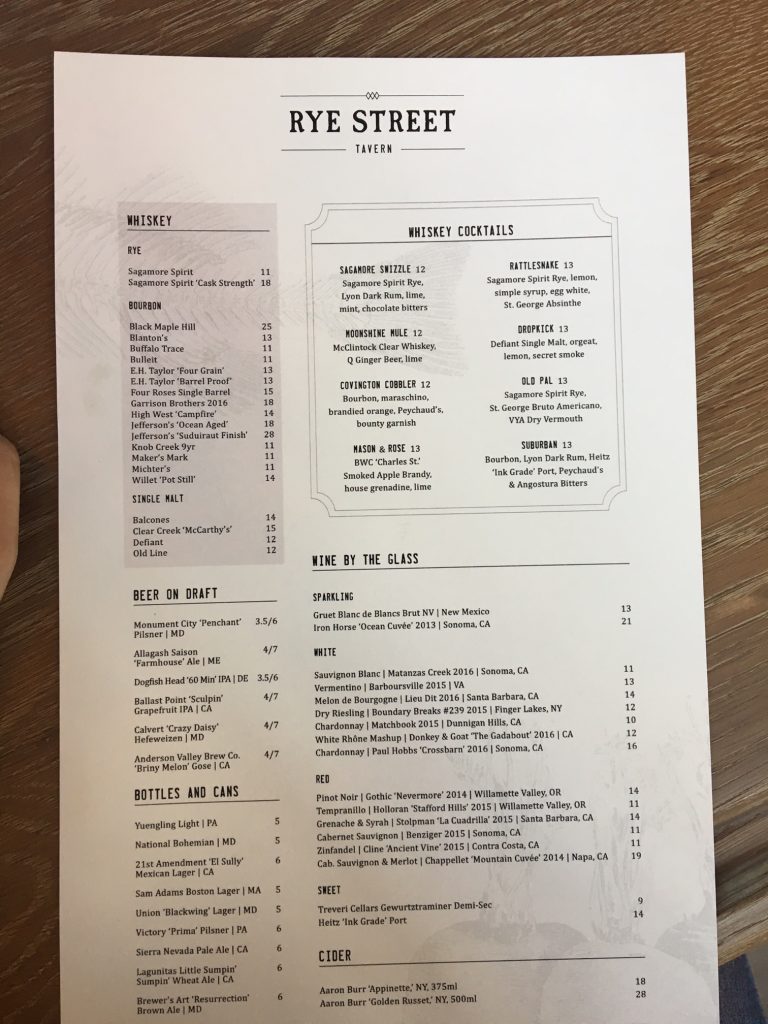 Katie and I both got the Moonshine Mule, but switched out the McClintock for Sagamore.  I wouldn't say I am a whiskey person, but this mule was really good.  I definitely am going to start experimenting with mules with whiskey.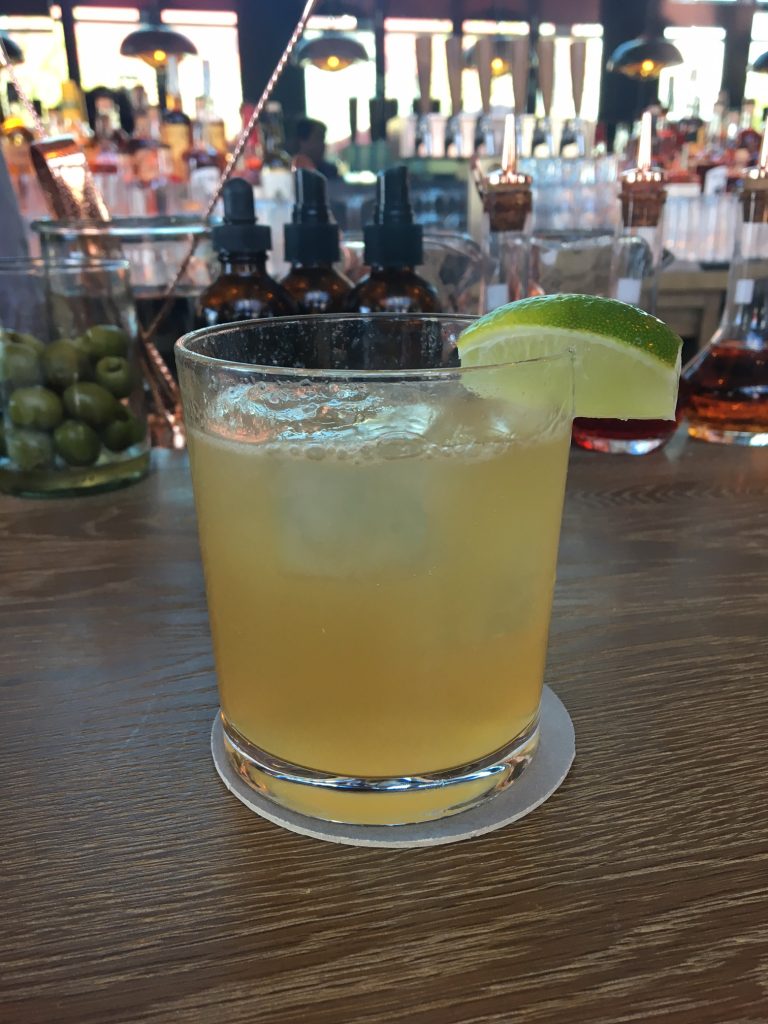 Our dinner reservation was later that night, so we checked out my brother's new apartment before heading back to Rye Street Tavern.  When we got back, we sat with my parents on their lawn on the water.  They have adirondack chairs and tables all over the lawn so you can enjoy drinks with a beautiful view.
For dinner, I had the chicken and biscuits.  This isn't something I'd typically order for dinner, but the head chef of the restaurant, Andrew Carmellini, is apparently known for his take on the dish.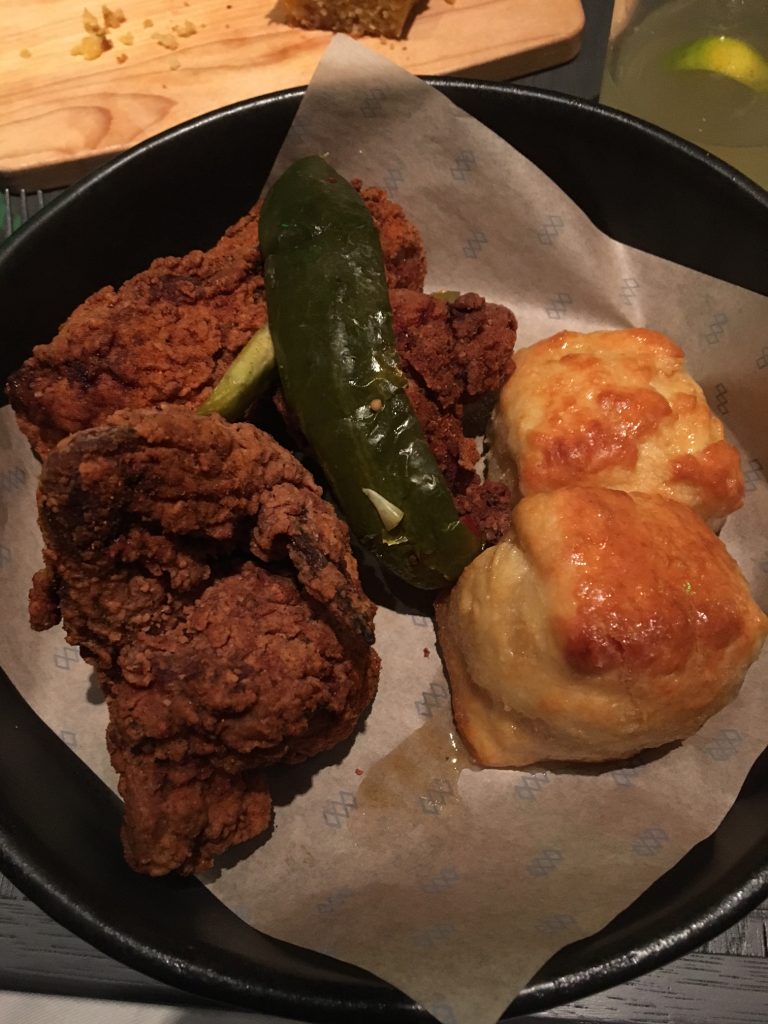 Visiting Sagamore and Rye Street Tavern was definitely a big highlight of my trip.  If you are ever in the Baltimore area, I highly recommend checking out both the distillery and the restaurant.
Lovingearth Cheesecake Chocolate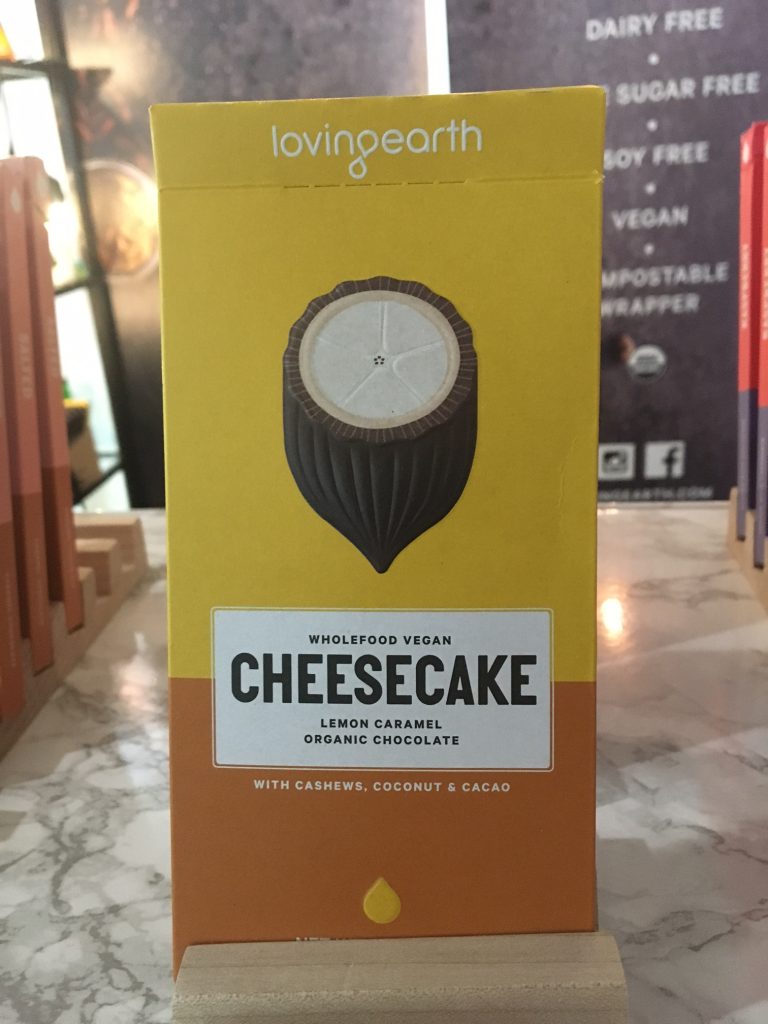 This is a pretty bold statement I am about to make, but this may be the best chocolate/brand of chocolate I have ever tasted.  I met Lovingearth at the Expo and had never heard of them prior.  They have a ton of flavors, but this cheesecake flavor stood out to me.  You guys, this chocolate is the most decadent chocolate  (but really, all of their chocolates are decadent) I have ever tried before.  The best part is that they are all organic, vegan, and made from whole foods.  My mind was blown knowing that chocolate this good could be made from such minimal ingredients.
This cheesecake chocolate is only made from cacao butter, coconut sugar, raw cashews, coconut, and lemon essential oil.  IT'S SO GOOD.
Wednesday's Post about Burnout
I wanted to thank all of your for the positive feedback on Wednesday's post.  Ever since starting this blog, I've been hesitant about opening about topics like that, but I am having more of a desire to recently.
I know my thoughts were a little all over the place haha, but if those kinds of topics are ones you'd be interested in reading about, please let me know!
If you missed the post, you can read it here.
Beautycounter Rejuvenating Day Cream + cocokind Matcha Stick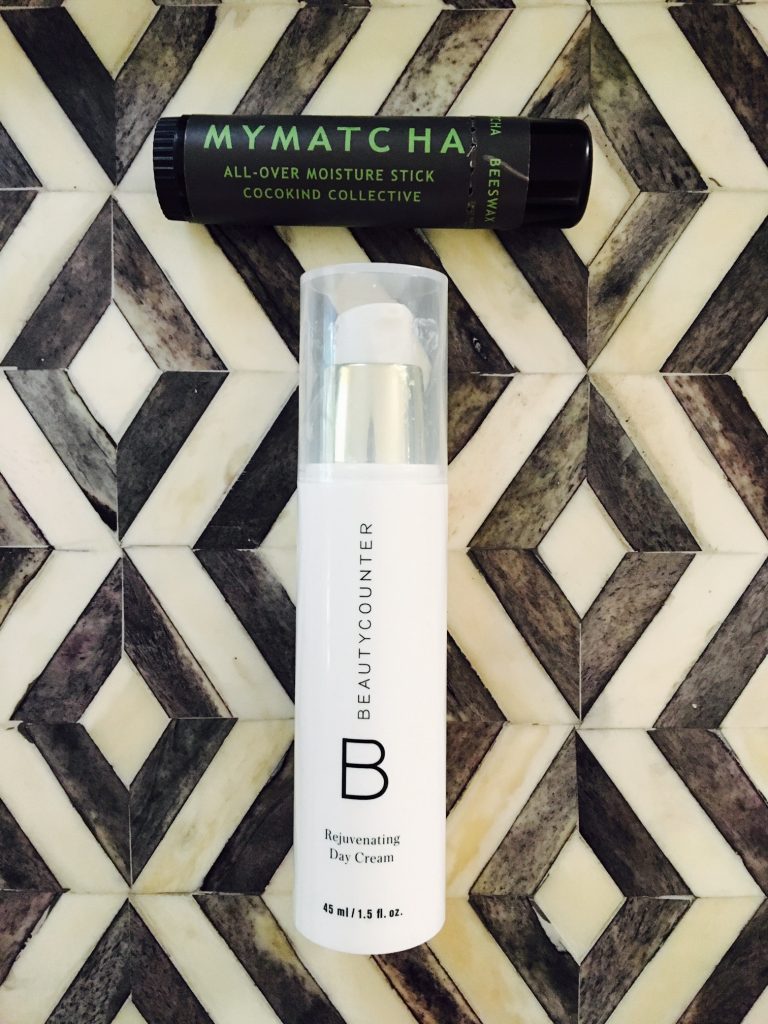 I've been dealing with some major dryness under one of my eyes, and although very annoying, these two products have been such a relief when dealing with it.
I used the Beautycounter Day Cream all over my face and use the cocokind matcha stick just under my eyes for some extra moisture and healing.
Your turn!
What are your plans this weekend?
Favorite place in your city to grab a drink?
Favorite moisturizer?
Go-to chocolate flavor?