IT'S MY FRIDAY!  I took off tomorrow and Friday from work because my mom is coming into town.  She got a ridiculously cheap flight from Florida ($80 round trip with bags!) so we will spend been eating and boozing through the city.  I can't wait!
Well, it's been a hot minute since the last Grocery Store Finds post!  You would think I have a lot more to share, but since the holidays have come and gone and have been sticking to a tighter grocery budget this month, I didn't really splurge on that many new products.
Watermelon Wonder GT's Kombucha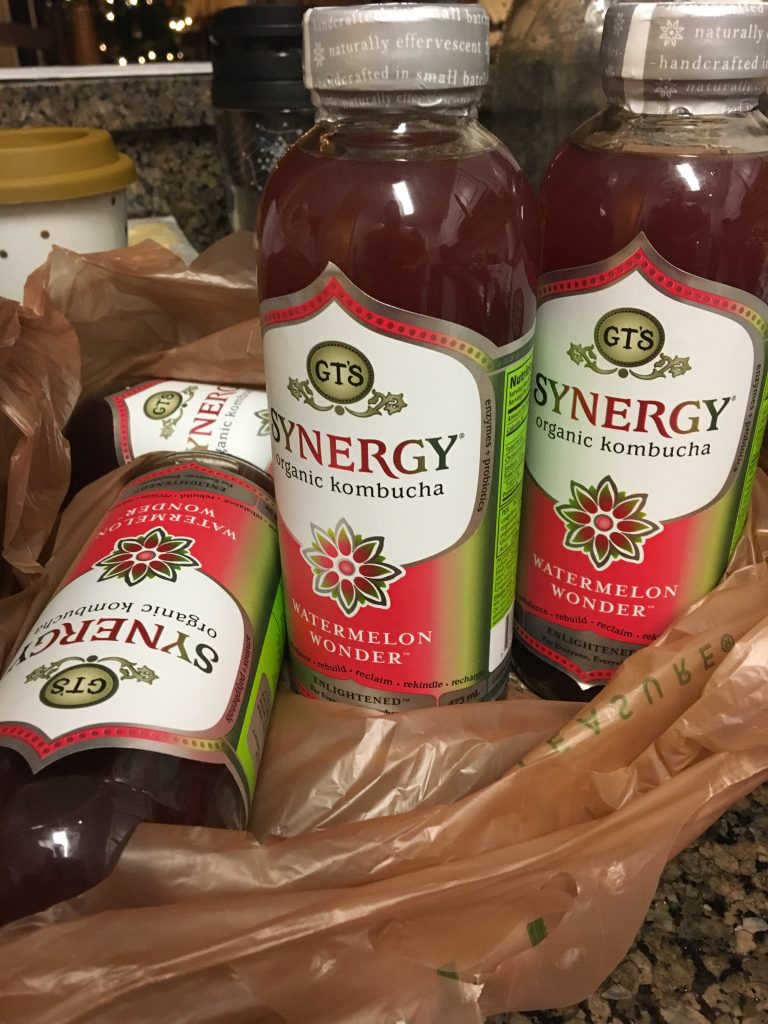 This is hands down the best kombucha on the planet.  I love all things watermelon, but this one has the best flavor.  Also, adding tequila to this kombucha is bombbbb.
Aidell's Pineapple & Bacon Chicken Sausage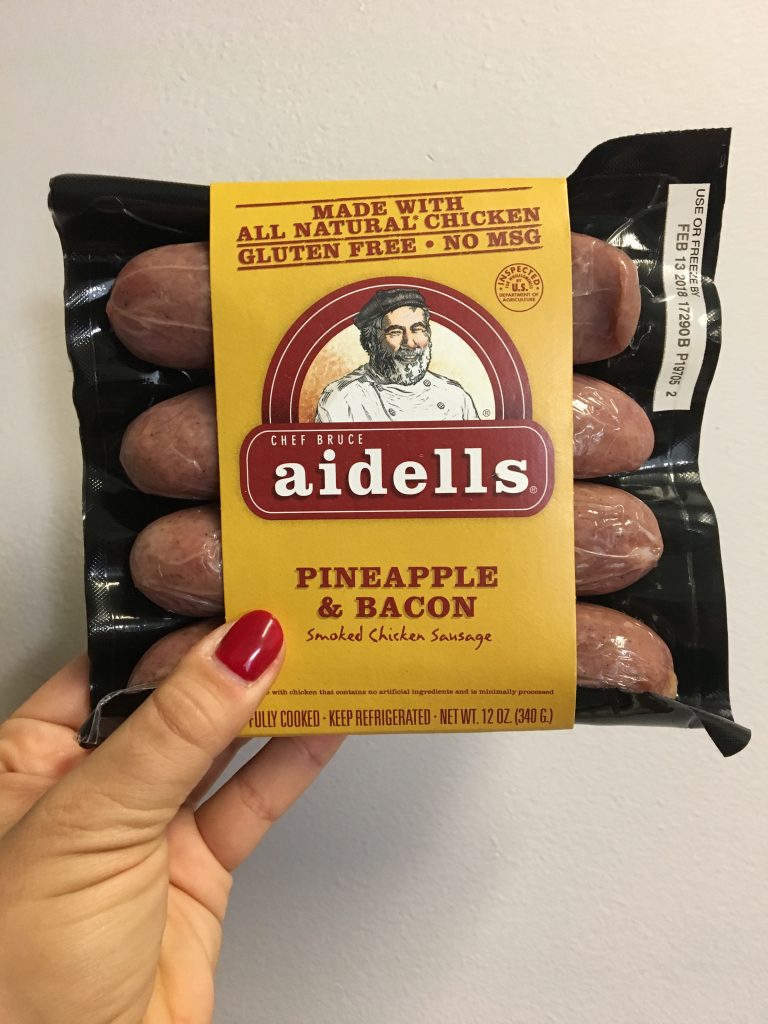 I'm a huge fan of bacon + pineapple combo (I LOVE hawaiian pizzas), so when I saw this at the store I had to try it.  I think if you aren't into pineapple on your pizza, you'd still like this.  It's not tart at all nor is it super sweet.  This might be my favorite flavor of Aidells sausage – the chicken and apple one is great too.
Archer Farms Peanut Butter Chocolate Trail Mix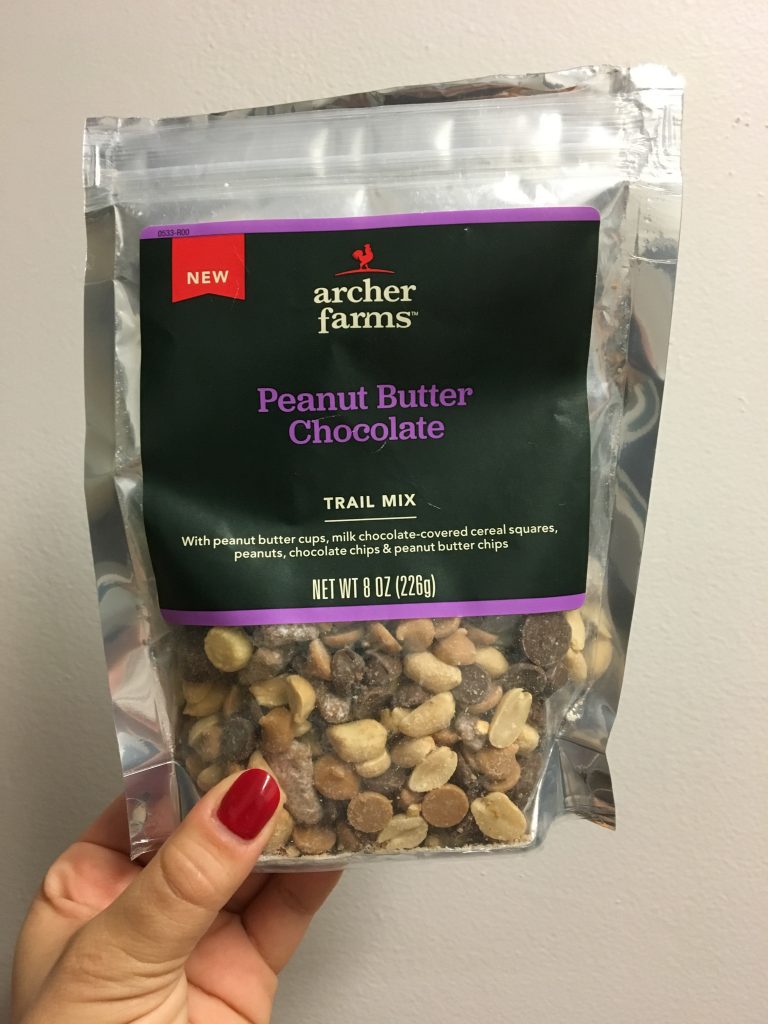 In high school, one of my favorite snacks was the Archer Farms Monster Mix trail mix.  Sometimes for dessert, I'd put a handful on top of vanilla ice cream.  I was feeling that old combo recently, but I picked up the Chocolate Peanut Butter trail mix to put over vanilla ice cream and it was so tasty.  Peanuts + chocolate chips + peanut butter muddy buddies + ice cream is always a good idea.
Health-Ade Blood Orange Carrot Ginger Kombucha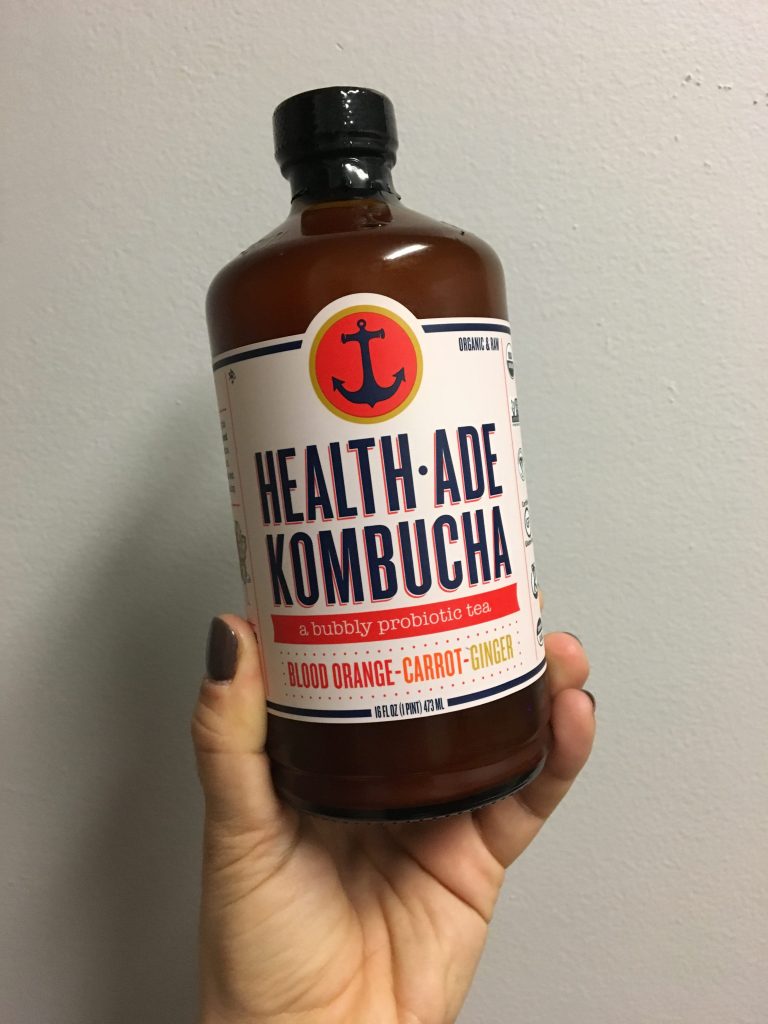 I was a little hesitant when I first tried this flavor because I didn't know how the carrot would taste, but it's actually my favorite part.  I prefer this flavor over their basic flavors.  This one is super refreshing.
Explore Cuisine Organic Edamame Spaghetti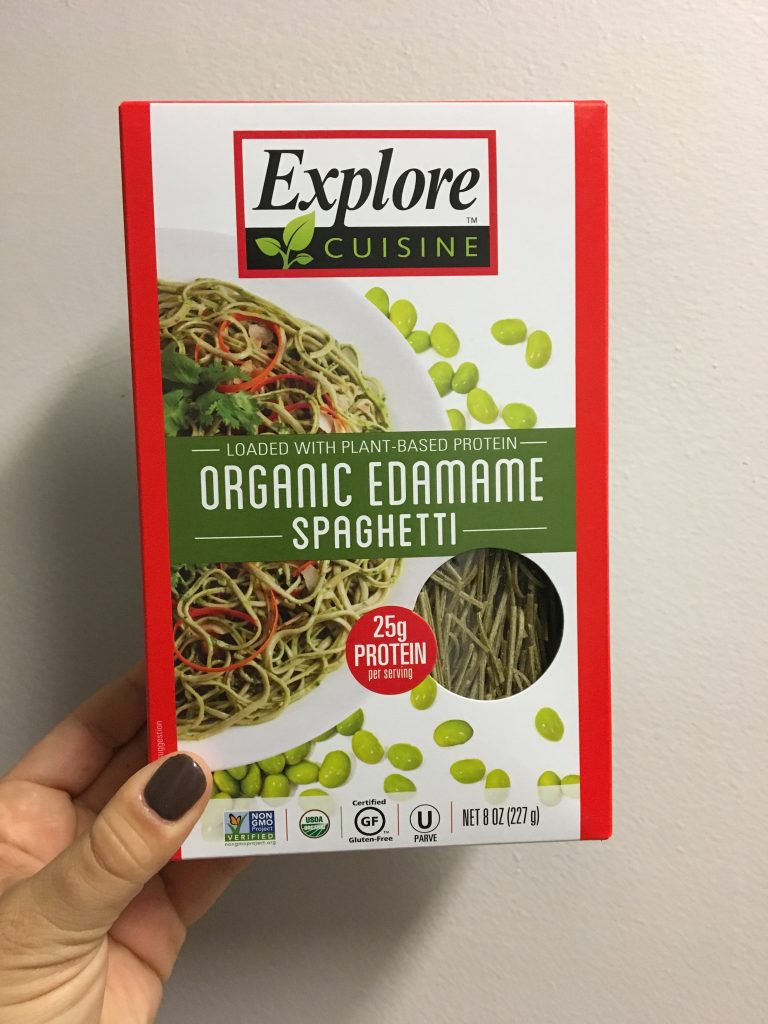 I first tried this pasta at Expo East in September and it was one of the most memorable.  When I first took a bite of this pasta with tomato sauce, I knew I needed to find this in the store.  While it's SO delicious, it keeps as leftovers just okay.  I love pairing this pasta with tomato sauce and Aidells chicken meatballs.
Your turn-
Have you tried anything new recently?
Have you tried any of the products above?
Fan of kombucha?