As I mentioned a week or two ago, Oats & Rows turned two years old!  Blogging has been fun, rewarding, and all sorts of craziness, but I want to thank you for sticking through it all with me!  Your comments and connections mean the world to me, so I want to give back to you guys in the form of a massive giveaway of some of my favorite products and brands.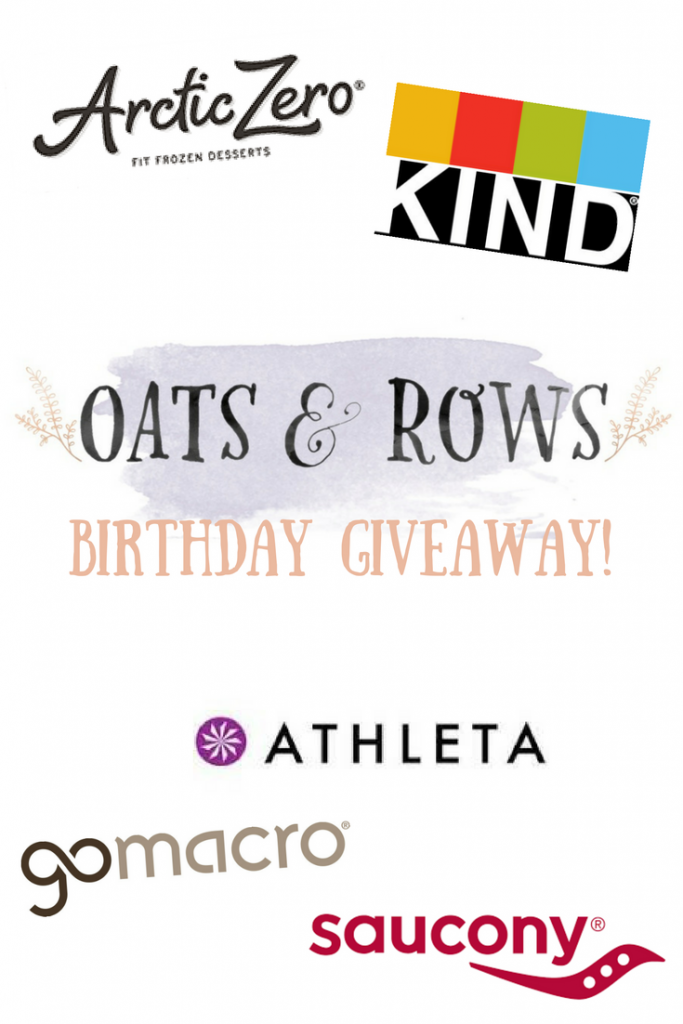 The giveaway includes:
-A box of GoMacro Peanut Butter Chocolate Chip Bars
-My all-time favorite workout socks made by Saucony
-Care package courtesy of Arctic Zero which includes FIVE of their new flavors!
-An Athleta gym bag
-A care package from KIND Snacks
The giveaway will be live starting today, Friday, November 4th and will end on Friday, November 18th at 11:59pm EST.
Note: The items from Arctic Zero and KIND were donated to the giveaway.  All other items in this giveaway were purchased by me.