Well, well… it has been quite a while since I've posted here.  Remember me?!  It has been a long, blogging/technology-in-general hiatus, but honestly, it was needed.  I took a complete break from all things computer-related.  Ever since Thanksgiving, I don't think I had turned on my computer unless it was to pay bills…and to read my Bloglovin' feed 🙂 .  I am firm believer in indulging in a complete disconnect from the world wide web from time to time and focusing on mental relaxation.  My body and mind definitely benefited from the extra sleep and "me time".  What unfortunately did not benefit from this hiatus was this little place of mine.  One of my main goals for this year is to get this baby up and going!
Let's backtrack a little, shall we?
As much as I love the holiday season and spending time with family and celebrating, I am happy for it to be behind me and to be tackling on the New Year.  Thanksgiving was spent in Chicago with my dad's side of the family.  It was so nice to get to travel to Chicago (I have only been there once and I think I was there for less than 48 hours) and see loved ones I hadn't seen in what seemed like forever.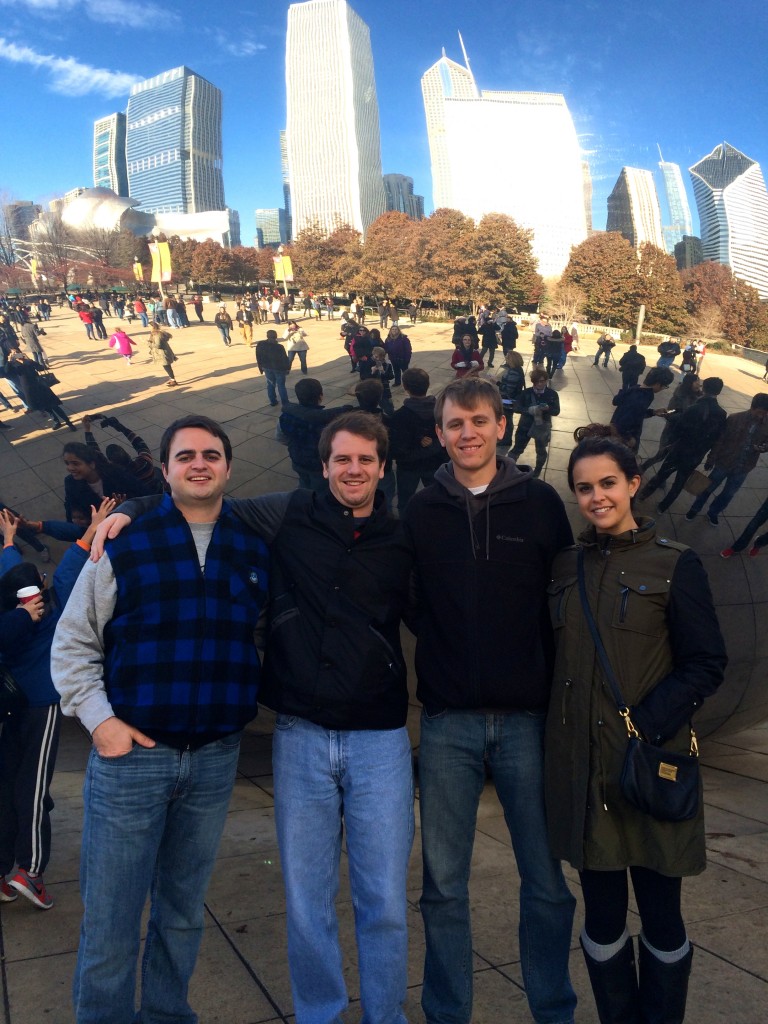 // My brother Will, my cousins Mike & Matt, & yours truly //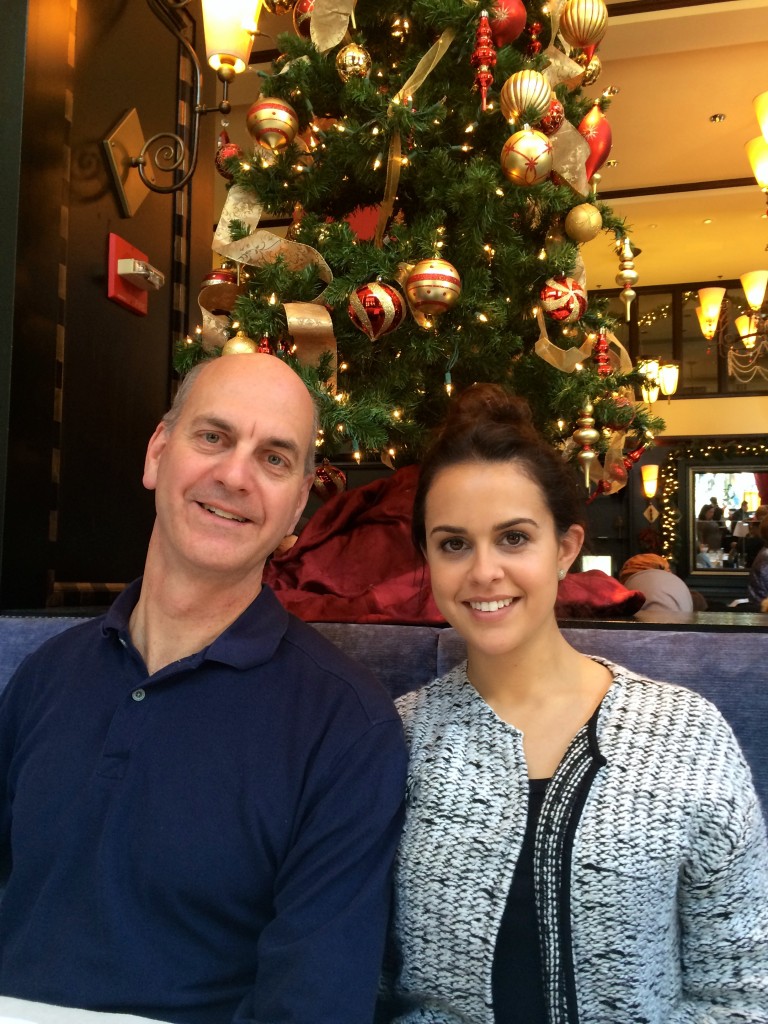 // brunchin' with Dad //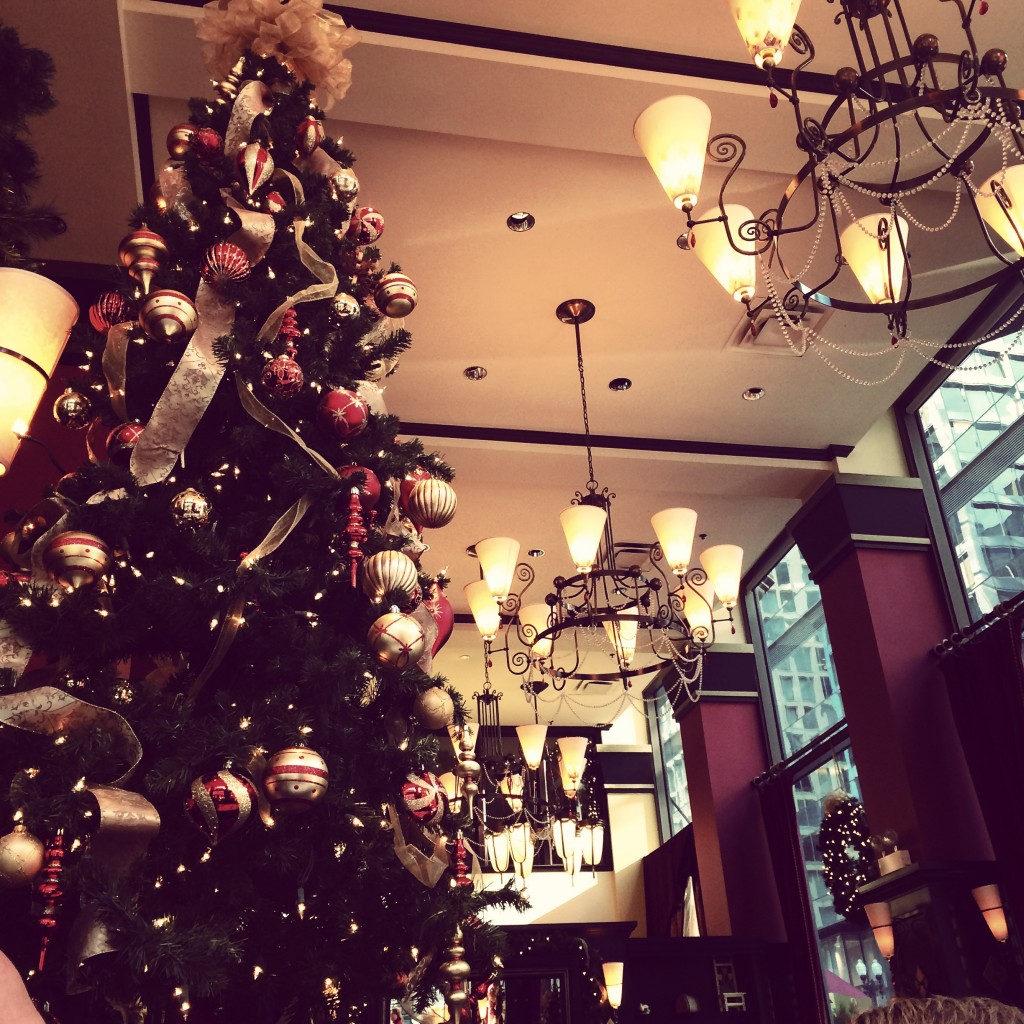 // Brunch setting at the Atwood Cafe //
Christmas was spent at home in Maryland!  It was so great to be able to take off from work this year and spend time with friends and family.  While at home, we celebrated my grandma's birthday, had a family portrait taken (always hilarious), had a White Elephant party with the neighborhood gang, and many more celebrations.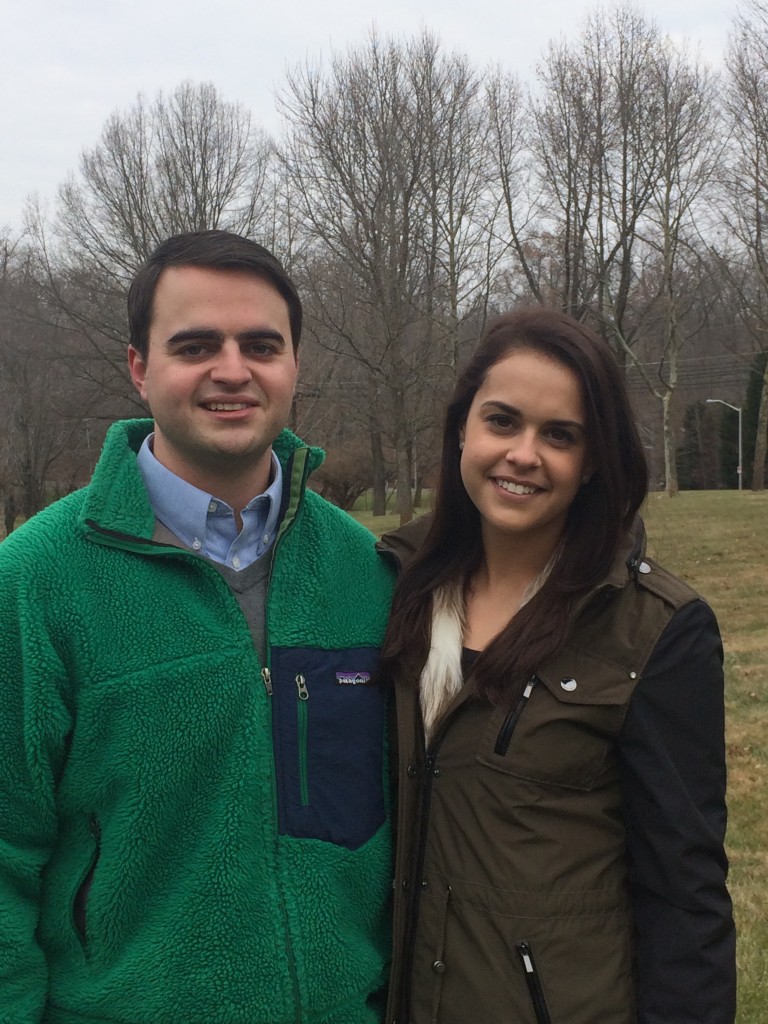 Fun fact:  In recent years, it's been my family's preference to take our family portraits outside.  Sounds awesome, right?!  Yeah.  Except the past few have in the heart of winter.  Whyyyyyyyy.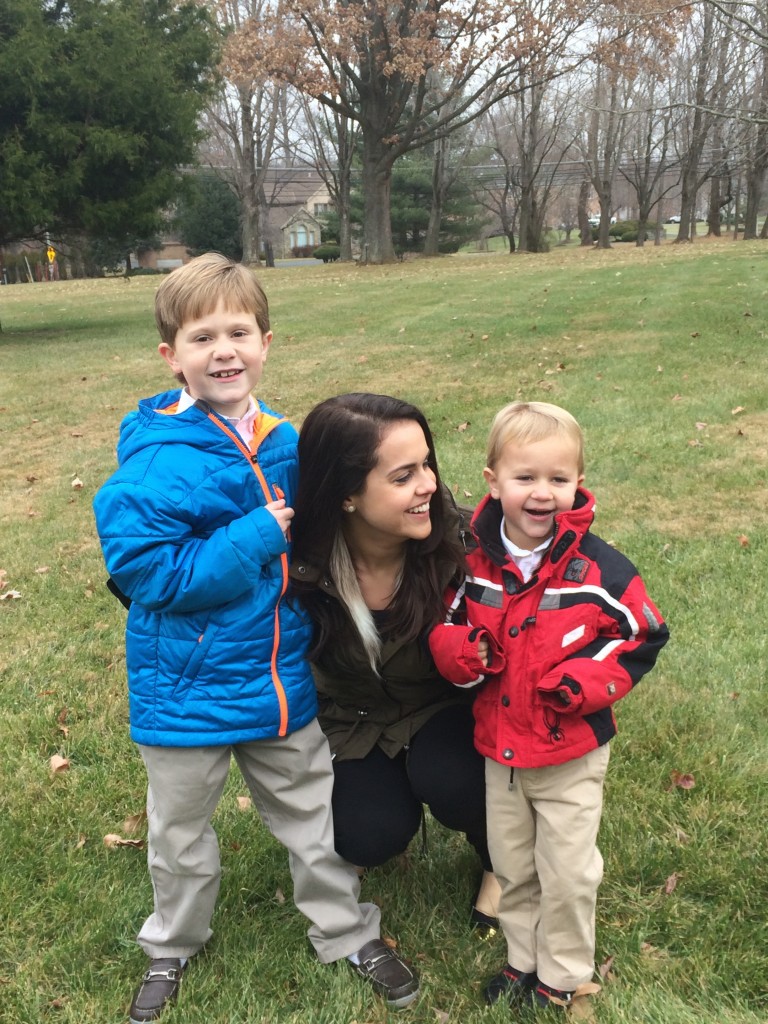 // love these nuggets //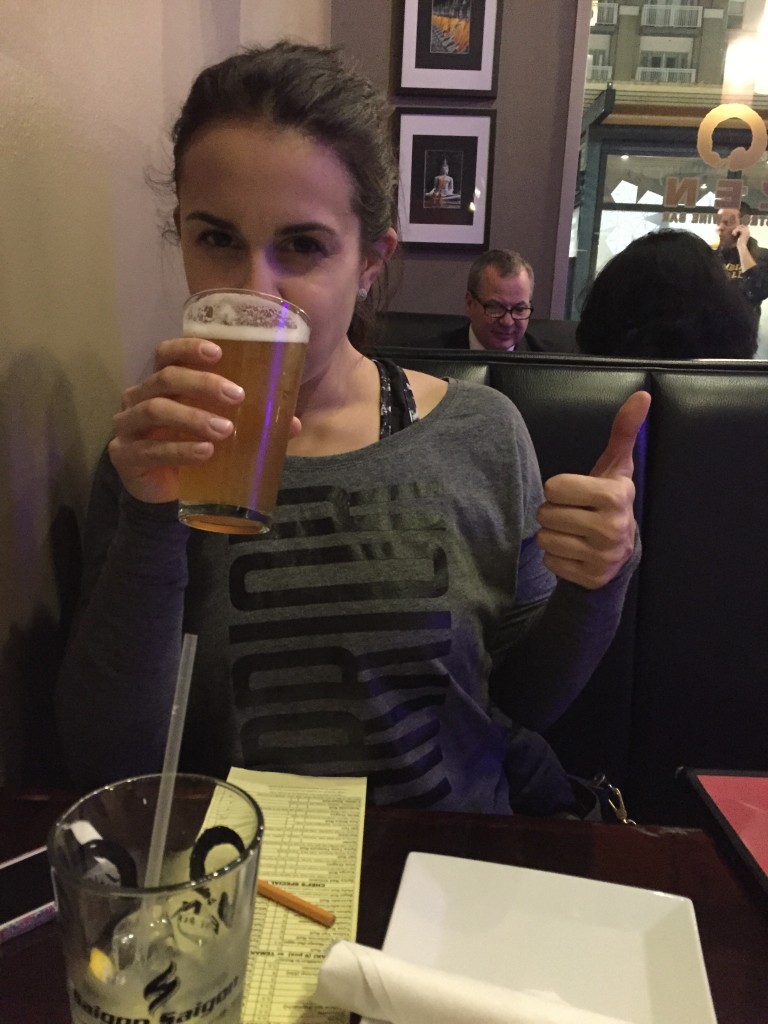 // post-aerial yoga sushi and beers #sonecessary //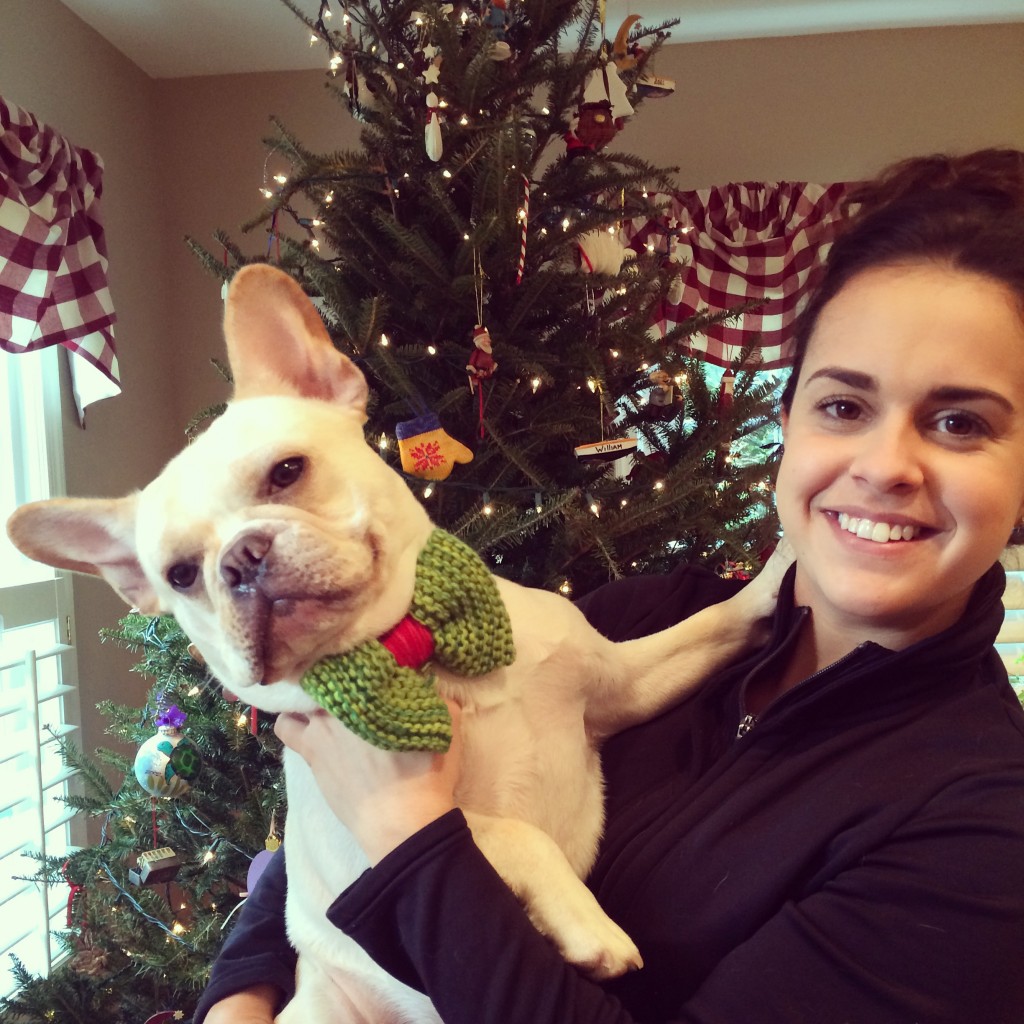 // Christmas morning with my fur baby //
A big moment before Christmas was seeing one of my great friends get engaged!  Her now-fiance had this whole surprise set up and was able to round up a ton of her closest friends and family to meet up in Charlotte to surprise her after he popped the question!  I was in charge of getting her nails done, which was stressful yet SO exciting!  I was so scared that I was going to spill the beans or mention something that might give it away or make her suspicious.  Luckily, I didn't crack.  This was me the entire time while getting our nails done: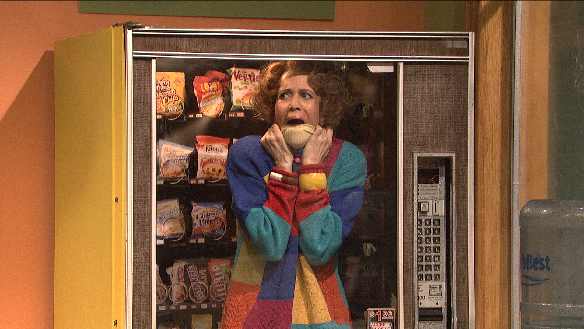 // source //
The night was flawless and I am SO SO happy for Katie and Jason!!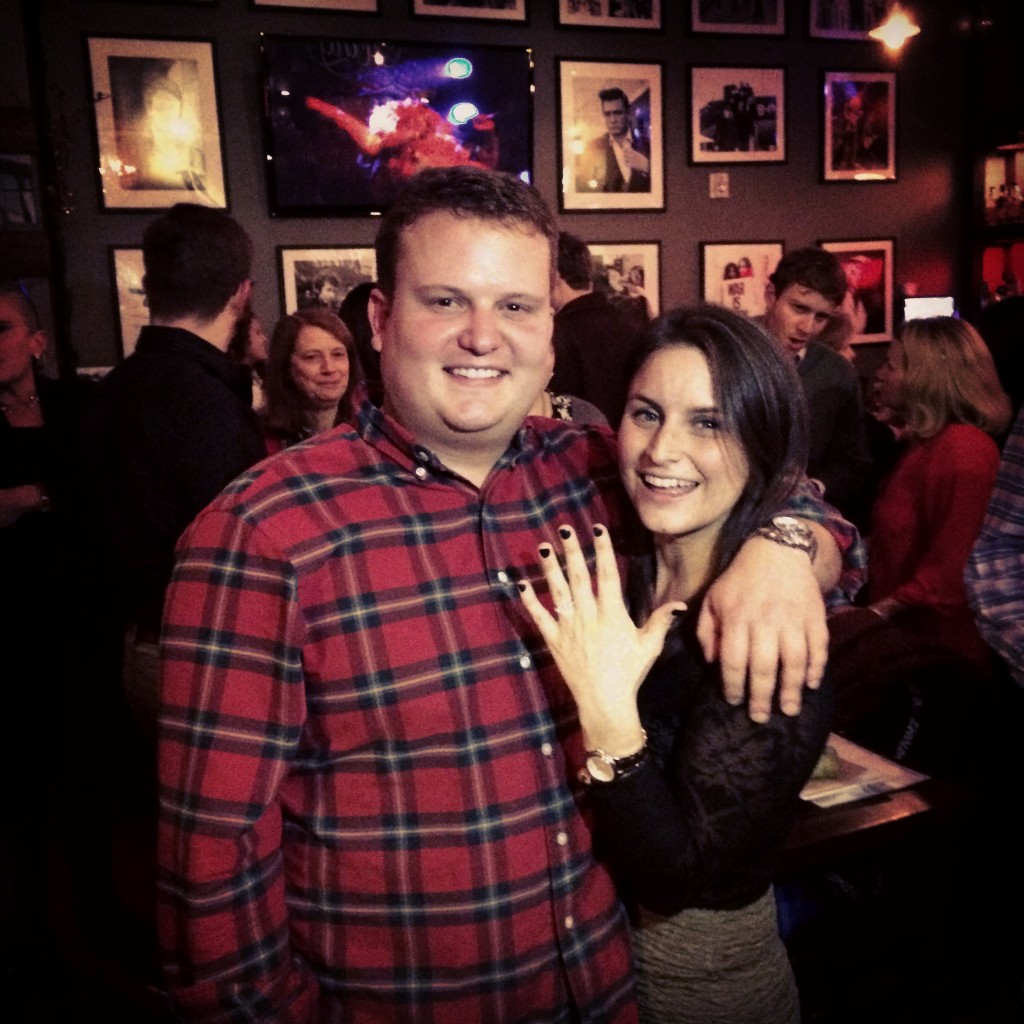 I also got to catch up with one of my best friends TWICE recently, which has been awesome.  The majority of my best friends from growing up all either live in DC or NYC, but my friend, Vicki, lives in Atlanta so it's nice to have a piece of home and a familiar face close to CLT.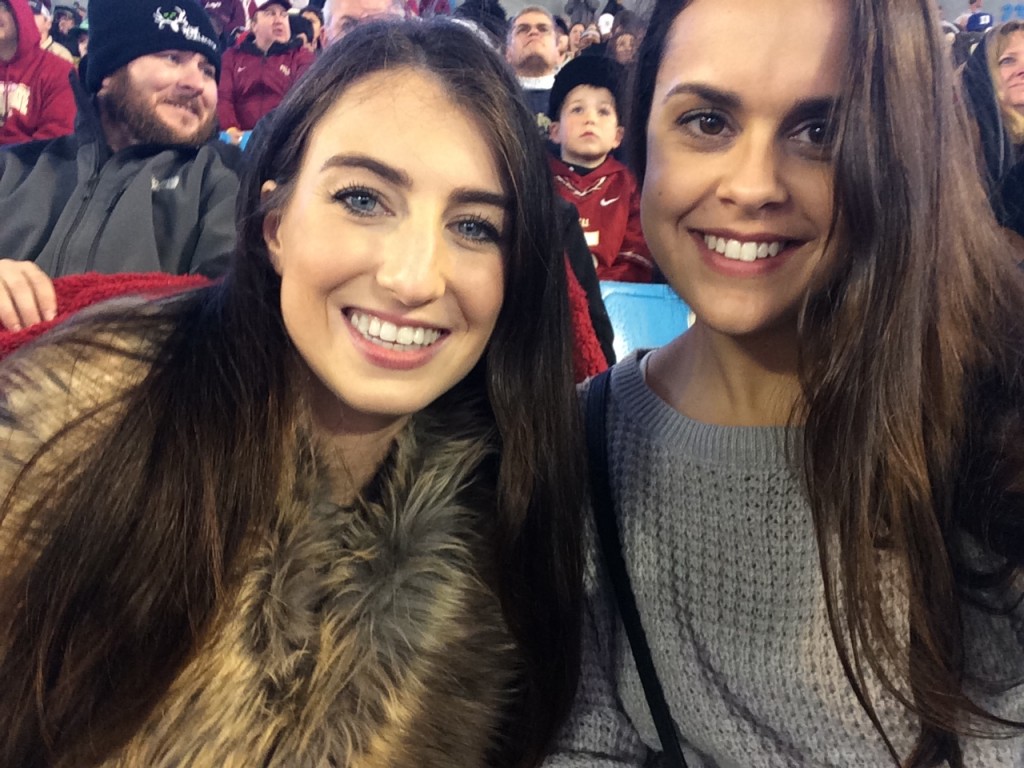 // ACC game in Charlotte with Vicki //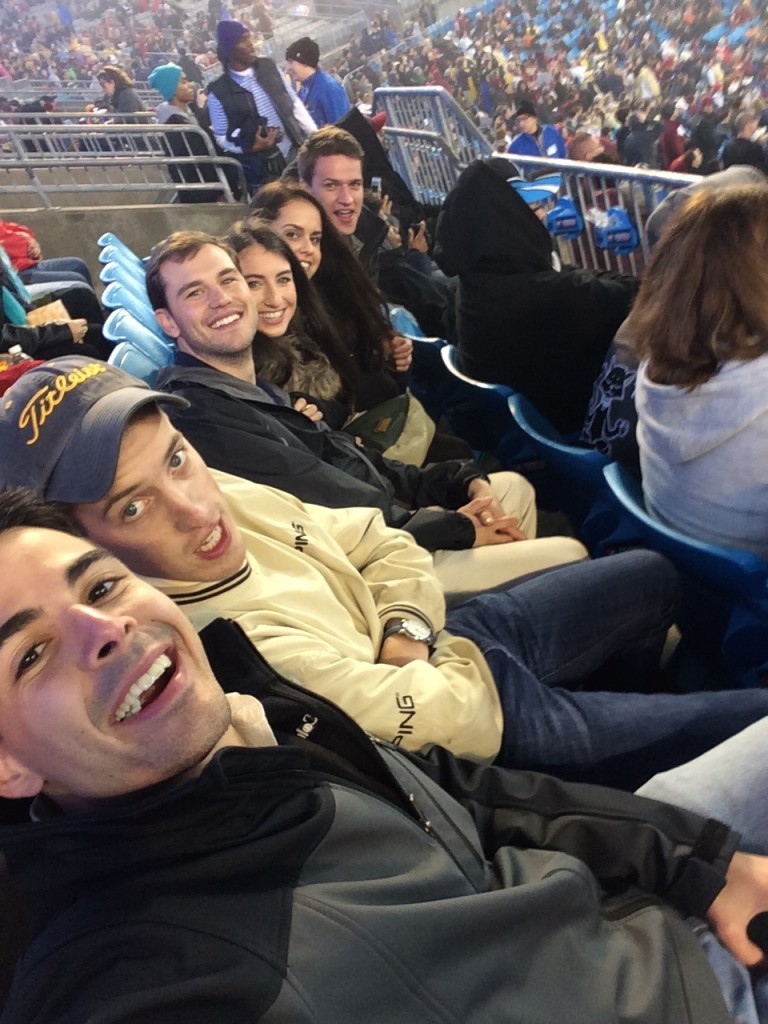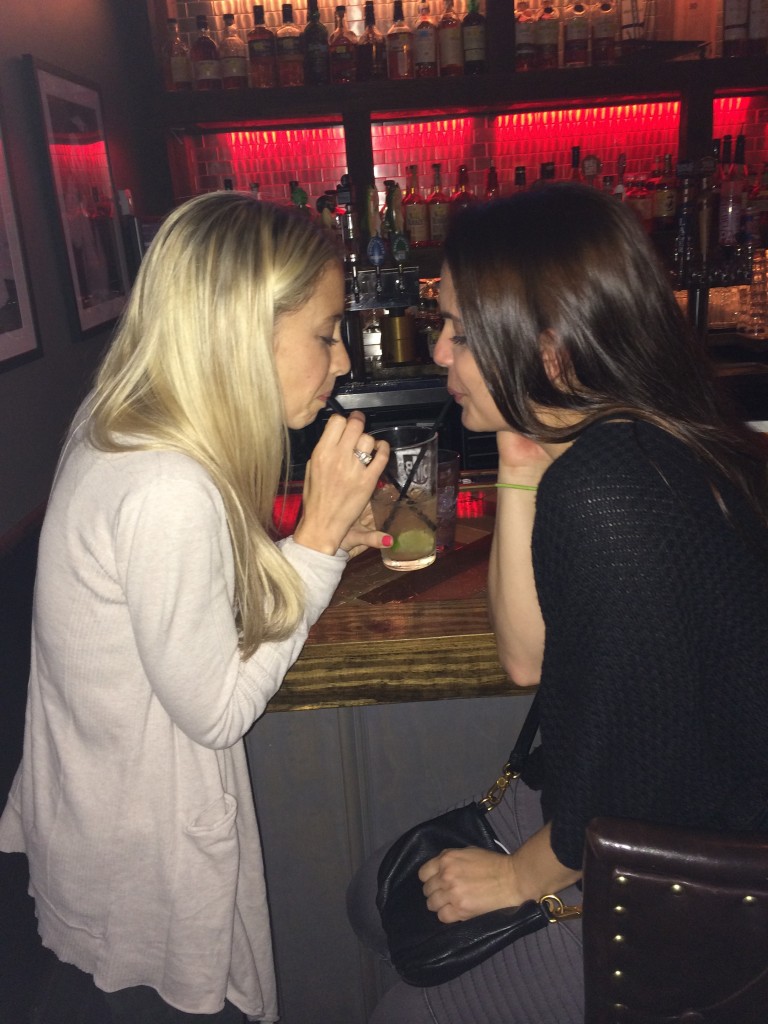 // waiting on Katie and Jason's arrival! //
// Jackie & me //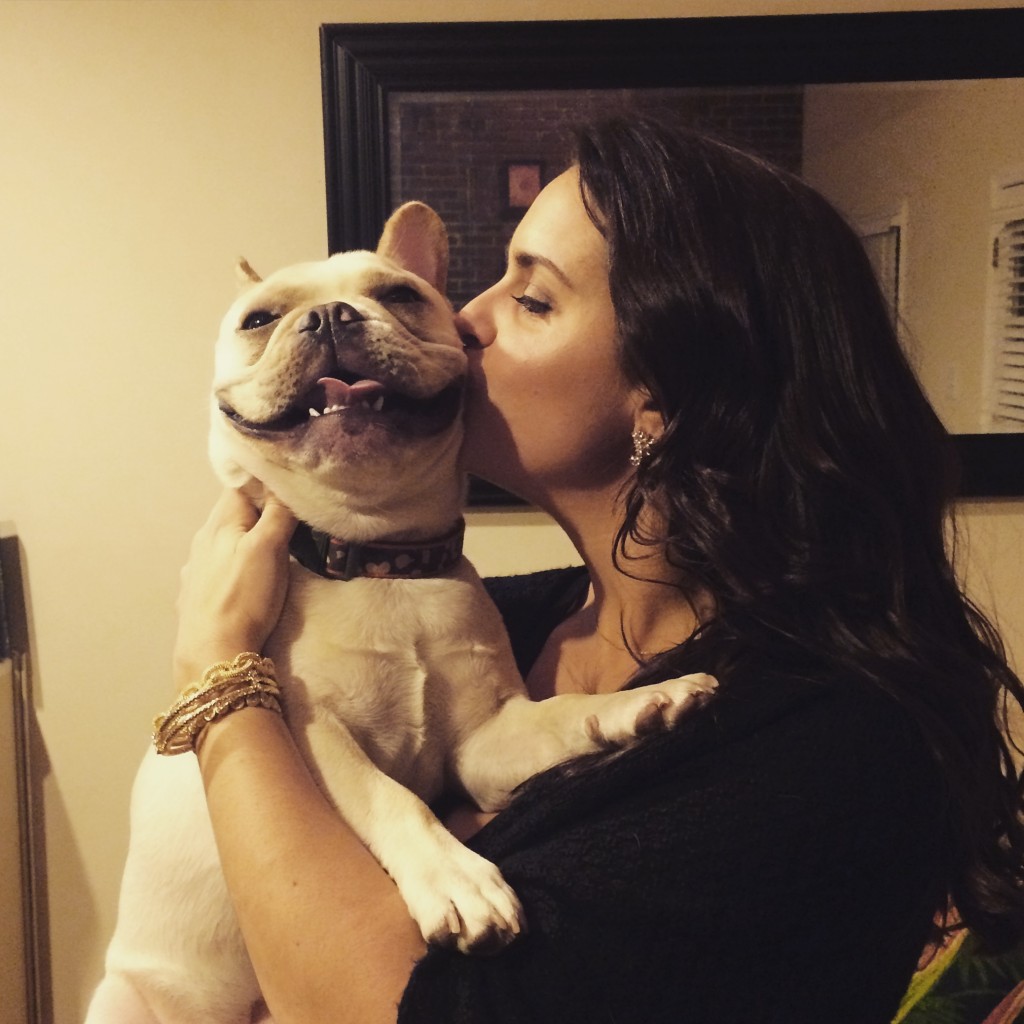 // my New Years kiss //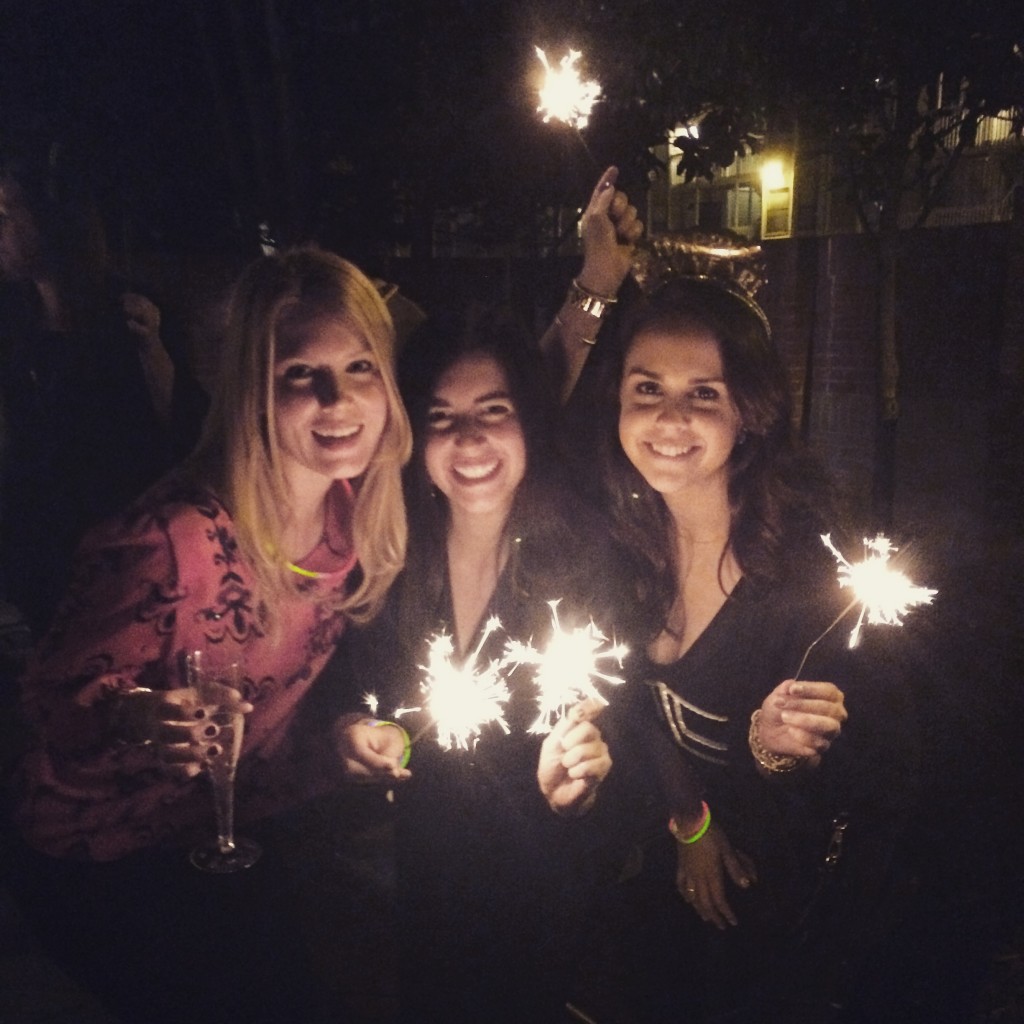 // Ringing in the New Year! //
One of our friends here in Charlotte in moving to Nashville, so a whole bunch of us gathered a couple weekends ago to celebrate her big move.  We will miss you, Chris!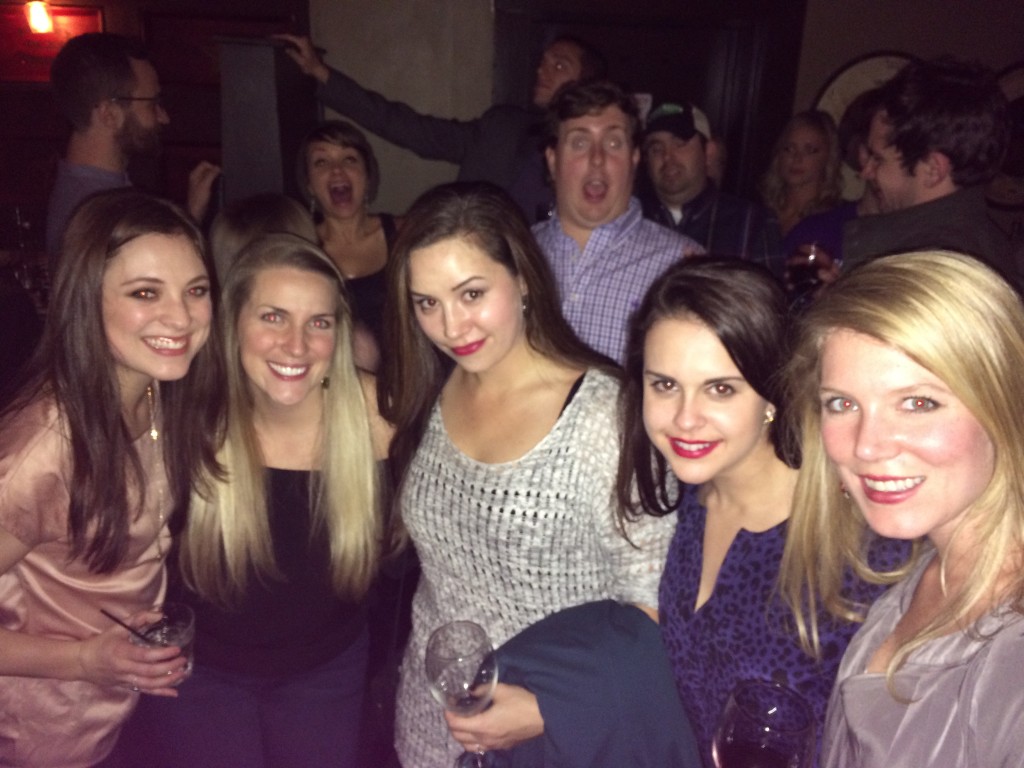 // celebrating at Dandelion Market //
I also recently took a trip to Atlanta to see Vicki (from above) and see my friend and former co-worker, Karen!  She just moved to Atlanta to start her own business.  If you are in the ATL area, check out her website!  She is AWESOME.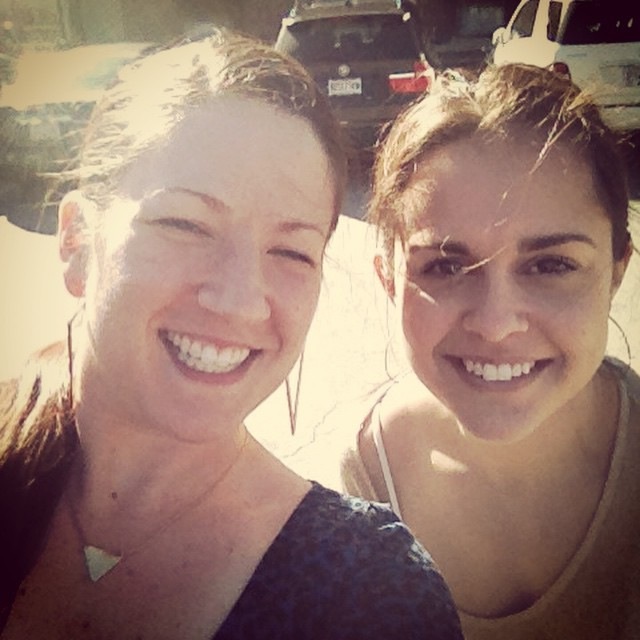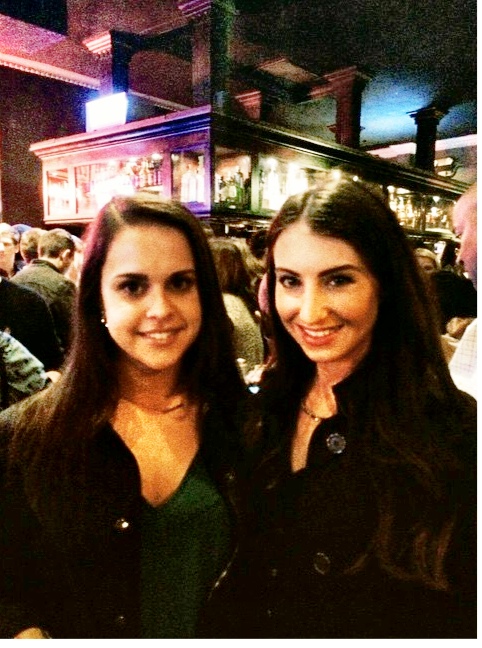 // ATL nights //
I apologize for the rant giving you a vague picture of what I have been up to during my technology break.  I PROMISE to have my sh*t together this coming year.  Now that I have written that, it has to happen!
Be on the lookout for another sweaty boot camp and my February goals.  Have a great night!!