Good Morning and Happy Friday Eve! I hope you all are having a great start to the day.
Over the past two weeks or so, I feel as if I have been seeing chocolate mousse recipes everywhere I turn. This really is not a surprise though; my brain is wired to always want chocolate. It's also funny timing, too, that I have seen all these recipes recently on my Bloglovin' feed because quick, healthy chocolate mousse is something that I have wanted to try for a while.
All of the recipes I've stumbled across look AMAZING and are made with real, whole ingredients. I will be making most, if not all, of them in the near future. Check them out below!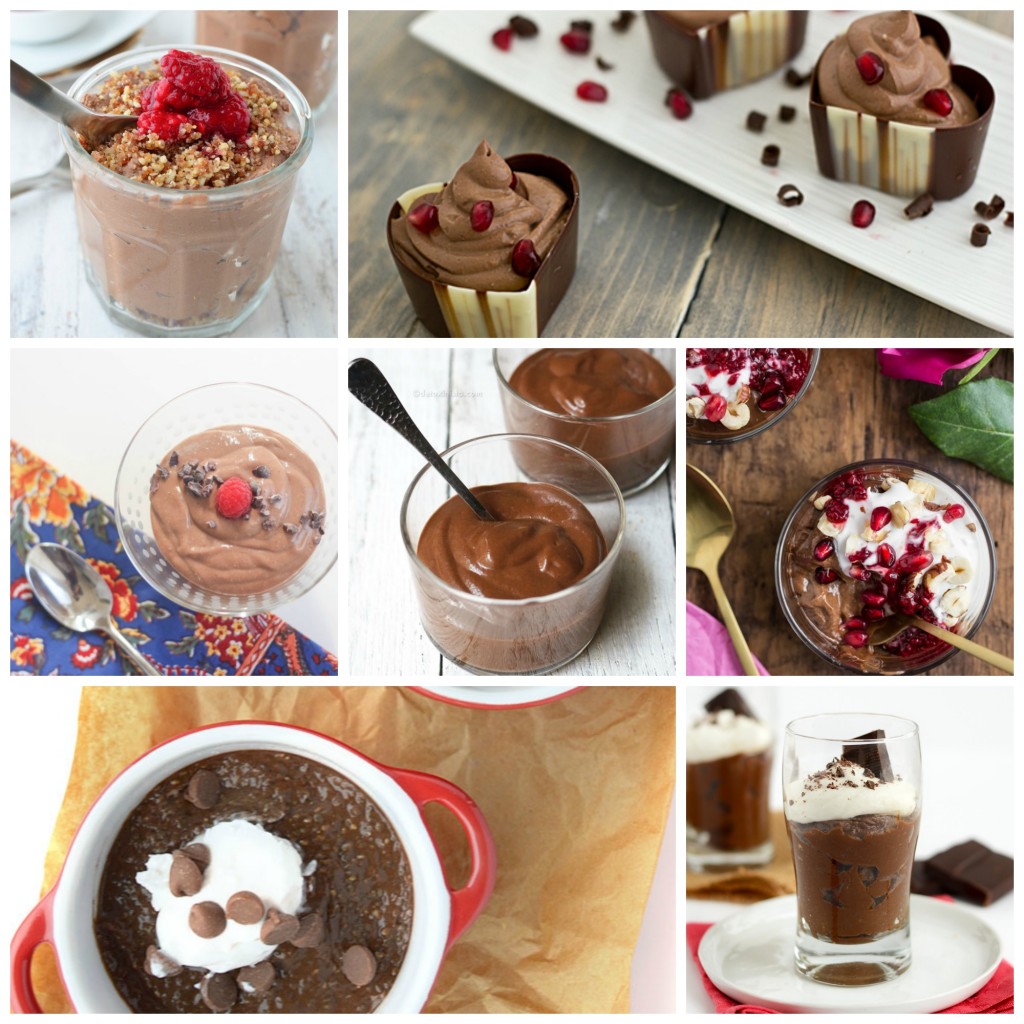 Chocolate Raspberry Mousse Cups by Delicious Knowledge – This recipe only has 4 ingredients (not including the crust) and is also vegan and gluten-free.  And the chocolate/raspberry combo? Heavenly.
Vegan Dark Chocolate Pomegranate Mousse by Oh My Veggies – The main ingredient in this recipe is tofu.
The Easiest Raw Chocolate Pudding by The Fitnessista – 1 coconut required!
Chocolate Chia Pudding by The Detoxinista – this recipe is vegan and paleo and makes only 2 servings.  Great as a quick dessert option!
Raw Chocolate Pudding by Oh She Glows – Vegan and No Added Sugar
Chocolate Chia Protein Pudding by Running on Real Food – all I can say is YUM.
Salted Dark Chocolate Mousse by Fit Foodie Finds – chocolate + avocados + coconut cream…seriously?? drooling.  Also, check out the link for other healthy chocolate recipes Lee found!
[DISCLAIMER:  These are recipes that I have found through blogs that I read regularly.  I am in no way taking credit for these recipes and photos.  All recipes and photos came from the links to the blogs above.  Check out the links for other brilliant recipes and content these bloggers have created.  Oats and Rows supports you!]
Morning Recap
I taught a 7:30am class this morning and just got back from taking Winston for a walk. Breakfast consisted of my current favorites: Starbucks Iced Coffee with Trader Joe's Soy Creamer along with TJ's Whole Grain Waffles topped with cashew butter, pumpkin pie spice, maple syrup, and bananas.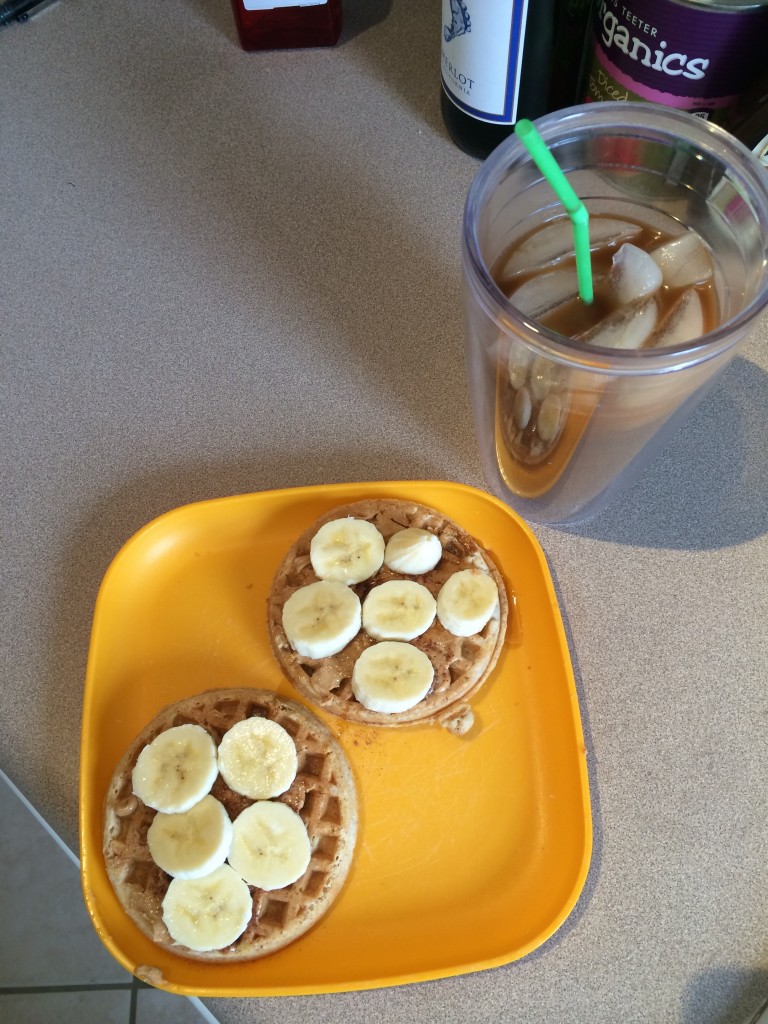 After I finish this post, I will be hopping in the shower, making a green smoothie to go, and heading to work!
Have a happy Thursday! 🙂