Hey hey!  Hope everyone is having a great morning.  It's a snowy day here in Charlotte so I am lounging at home until I have to head into work.
Back in December when I was in Maryland for Christmas, my friend and I were talking about gyms/classes she has been going to in the DC area, and she brought up how she was interested in trying Class Pass.  And me being someone who lives under a rock, I had never heard of it and was very intrigued.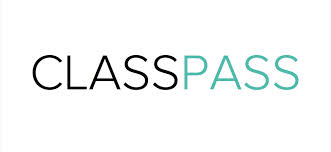 source
As someone who works in the fitness industry, I've never really seen the need for a gym membership.  With teaching classes during the day and using the gym off the clock, I just never could really justify paying the monthly fee for a gym membership.  I did belong to a yoga studio for a few months though, and as much as I LOVED it, I died a little inside each time it auto-drafted from my bank account.
For those of you who have not heard of Class Pass, it is a monthly membership in which you are able to go to a variety of studios/fitness clubs in your city.  Depending upon where you live, the monthly membership ranges between $79-99 and it allows you to attend unlimited classes, but you can only visit each studio up to 3 times in a month.
The types of fitness studios that are available through class pass are not your typical "chain" gyms, but are more of your boutique studios.  Most classes at boutique studios (at least in the Charlotte area) range from $15-$30 per class, so you would easily be paying more that the $79-$99 Class Pass fee if you were to go on your own in one week.
In Charlotte, some of the studios available on Class Pass include:
– Pure Barre (Myers Park, Ballantyne, and Lake Norman locations)
– Flywheel and FlyBarre (Flywheel and FlyBarre)
– Charlotte Yoga Studio
– Aerial CLT
– Metro CrossFit
…and list goes on and on
After my friend told me about Class Pass, I signed up and waited to receive my pass.  Once I received it, I did not immediately sign up for the membership (procrastination is my middle name).  A few weeks later, I received a promotional email offering me to pay $10 for a week of unlimited classes.  This was PERFECT, because I was still in limbo deciding if this could fit in my budget, would I get the most out of it, etc etc.
During the promotional week, I took a total of 7 classes.  I took three classes at AIR (AIR and AIR SHRED), two classes at Yoga One – Central, one class at FlyWheel, and one class at Pure Barre.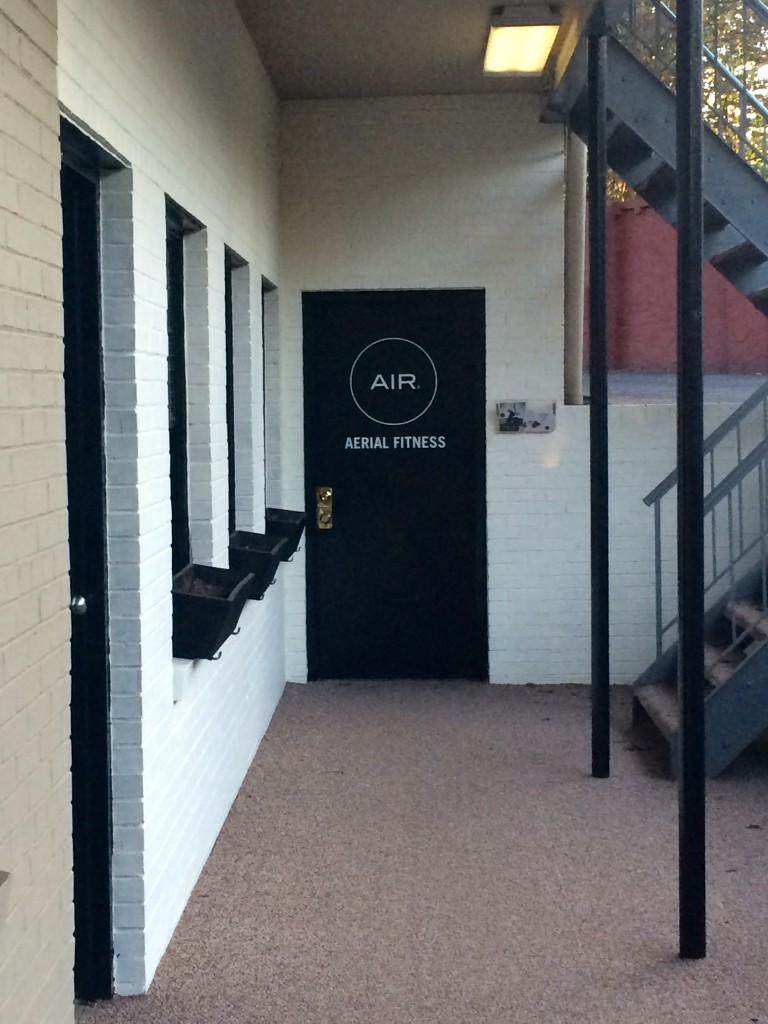 I didn't end up taking pictures at Pure Barre, Flywheel, and Yoga One.  Flywheel did not allow phones in the studio, and for Pure Barre and Yoga One, it just was not on my radar to snap some pictures.  Hopefully I will remember in the future 😉
A couple things that I really enjoyed about my first week with ClassPass:
1.  Easy and Convenient Sign Up Process:  You can sign up for all of the classes through ClassPass.com without the hassle of signing up through every different studio's website.  They also have a great app that I use all the time to sign up for classes.
2.  Accountability:  There is a $15 fee if you cancel within 12 hours before the class begins, and a $20 fee if you do not show up.  I try and sign up for a couple classes ahead of time that fit into my schedule so I am held accountable to show up.  I am already shelling out $79 a month for ClassPass which is a lot for me, so there is absolutely no way that I will pay more to not attend a class.
3.  Variety of Classes and Studios:  There are multiple yoga, Pilates, barre, boot camp, CrossFit, and spin studios available for Charlotte's Class Pass.  With the limit on how many classes you can take per studio, it allows you to have the same (or similar) workout all throughout the month.
One thing that I don't necessarily don't like – but will just require more planning – is the limit on the amount of classes you can take at each studio.  You can only take 3 classes per studio each month.  I wish the limit was 4 classes per studio, so then you could essentially take 1 class per week per studio.  But hey, it's all good 🙂
A few things to keep in mind:
-FlyWheel and FlyBarre count as one studio.  I was hoping that they would be counted separately since the company pretty much advertises them separately, but they don't.  Similar thing goes for Pure Barre- even if your city has multiple locations, you can only take 3 Pure Barre classes per month across all of your city's locations.
-If you plan on taking a FlyWheel class, you MUST make an account on their website first.  On your account, you select your shoe size (they provide the cycling shoes prior to your arrival) and change your settings in regards to your username that is displayed on the screen in class.  I had made a FlyWheel account a while back thinking I was going to try out a class, but that never happened (like I said, procrastination is my middle name).  I did not even think about my FlyWheel account until I was reading the reminder email from Class Pass as I was driving to the class.
-Last night, I was signed up to take a yoga class, but the studio ended up canceling it earlier that day because Charlotte was due for a couple inches of snow.  I reached out to Class Pass and they said that the studio is supposed to communicate to Class Pass, but they recommended reaching out to Class Pass as well to ensure that you aren't charged and the reservation is removed from your queue.
Overall, I would definitely recommend signing up for Class Pass if you are interested in trying out more of the boutique fitness studios without the outrageous monthly prices.  I am in my 3rd week now and am loving it so far!  
Have a great day! -S