Hi all!  Today I am here to talk about my experience at my first megaformer class as well as my first time at HSM Core.  Even if you do not live in the Charlotte area, this may give you insight as to what another megaformer class may be like.  If you do live in the Charlotte area, this will hopefully help you decide if you should check it out or not.
About HSM Core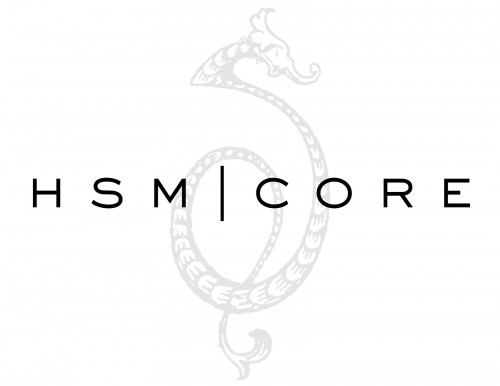 Photo source
The mom and daughter duo, Liz and Clary, created Hilliard Studio Method (barre/Pilates workout) and combined their method with Lagree Fitness to create HSM Core.  According to their website, HSM Core is the only megaformer studio in the Carolinas using the M3S Megaformer.  For me being a newbie to all megaformer workouts, this didn't mean much to me.  The megaformer has a moving carriage in the center of the megaformer with stationery platforms on both ends.  On each end, there are different handles and straps to secure your feet for any standing exercises.  There are also pulleys below the moving carriage used for upper body exercises.
Underneath the moving carriage are multiple red and yellow "plugs" used for adding resistance.  Out of the two classes I've taken, the highest amount of plugs we've added was 2-3.
According to their about page, this workout focuses on working your core muscles while increasing your heart rate without putting pressure or load on your joints.  I will say that the only joint that felt alot of pressure were my wrists, but that is to be expected with all of the planks.
Equipment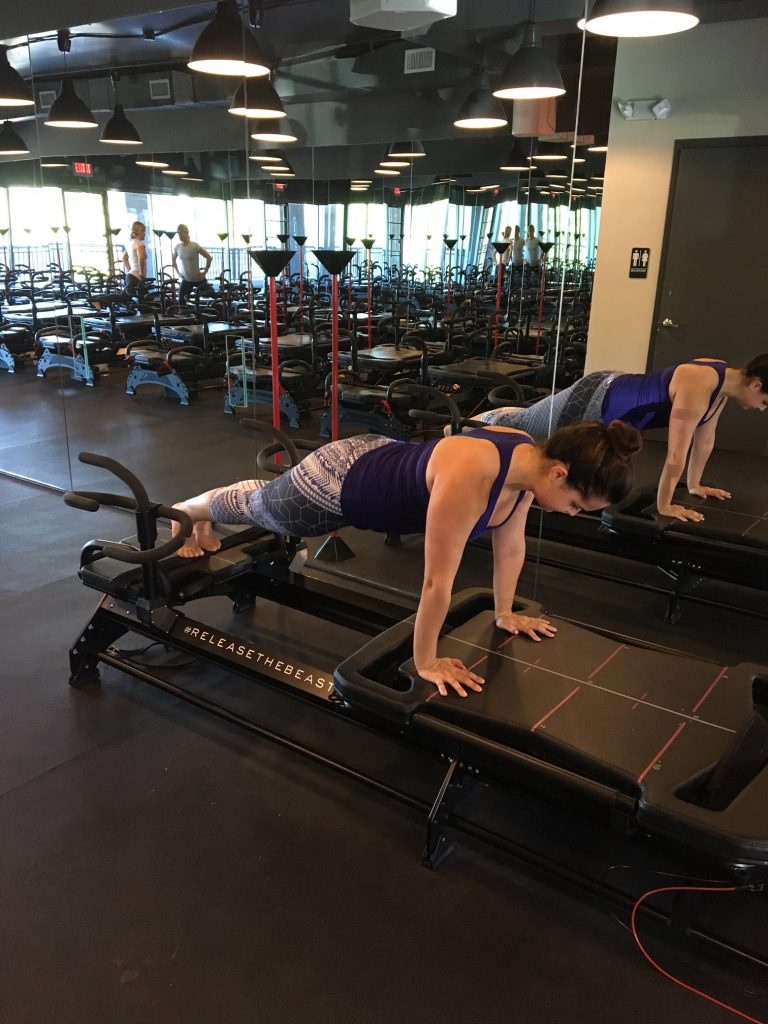 The only equipment you will use in class is the megaformer (duh) and occasionally some dumbbells.  There are only 11 megaformers, so the class sizes are small.
The Studio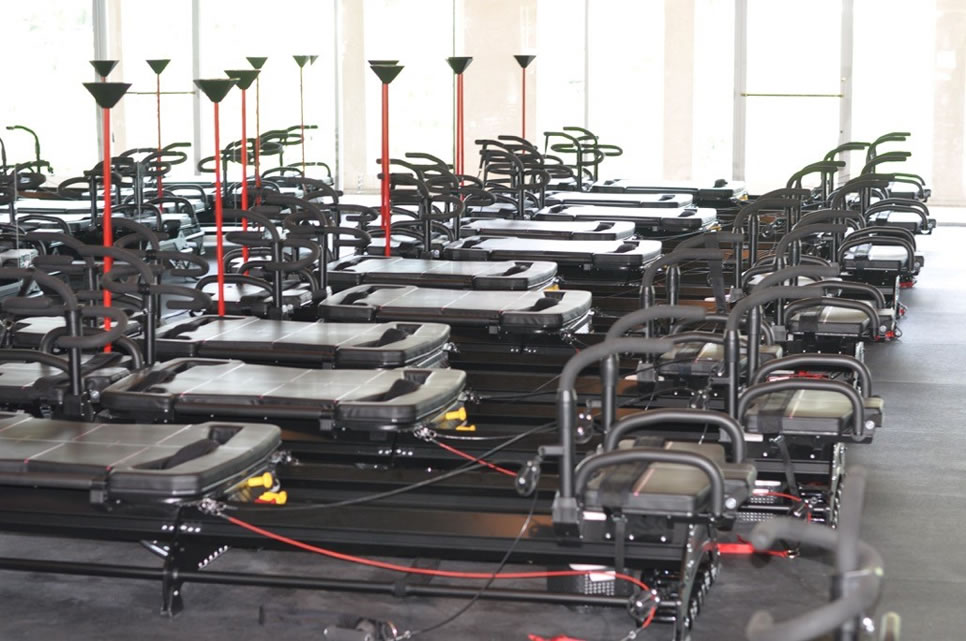 The first thing I noticed when I walked in was how clean it was!  The studio is small which I like- you don't feel overwhelmed and the instructors can't not see you or talk to you as you walk in.  You walk right into the lobby area check in and leave your stuff underneath the benches at the front.
At your first class, you will fill out all necessary forms and an instructor will give you a rundown of the megaformer and how to use it.  This won't be the only time they will explain the equipment to you; they constantly check on you in class (not just at your first class!) to make sure you feel comfortable and to give any modifications.
Studio Location
The studio is location on the upper level of the Kings Pointe shopping center on Kings Drive.  There is parking in the rear of the building, which is where I would recommend you park.  If you park in the front, you still have to walk around to the back door (which is their front door).
Instructors
I've heard nothing but awesome things about all of the instructors.  What I've noticed from taking classes at HSM Core and Hilliard Studio Method is that they really take pride in training their instructors and all of them are super encouraging and friendly.
At HSM Core, I've taken classes with Francine and Arthur and both of them have positive and motivating energy.  Arthur's energy and playfulness was contagious, and he had us laughing the whole time.  Arthur is super motivating and highly recommend taking his class.
The Workout
The workout is 40-minutes long, so you are in and out in no time.  From what I've gathered from the layout of class, you do everything on one side then you work your way back to doing everything on the other side.  Sometimes planks are thrown in as you go, and sometimes all of the plank work is saved for the end.
There are modifications for everything you do.  There is always the option to go to your knees in planks, make smaller movements, use smaller weights, etc.  The instructors will always give you modifications.
In terms of exercises, you will do squats, lunges, donkey kicks, rows, bicep curls, and tricep work.  In terms of core work, you will do every form of a plank you can imagine…and more.
Pricing
HSM Core ain't cheap.  They have a new client special that is 3 classes for $35.  This special is still offered if you take your first class through Class Pass.  Otherwise, you are shelling out some serious cash.
Monthly Unlimited- $325
Pack of 20- $460
Pack of 10- $250
Pack of 5- $135
Pack of 3- $87
Single Class- $31
Late cancellation fee- $31 ..yikes!
Things to Keep in Mind
I've found that HSM Core (and Hilliard Studio Method) are THE hardest classes to get into on Class Pass.  If you have your heart set on going via Class Pass, they open their reservations up a week before at 12:00pm sharp.  Be ready with your app open with the date and time up ready to be reserved.  It still isn't guaranteed!
With that being said, it is super worth going to HSM Core via Class Pass.  HSM Core and HSM are separate studios so you have 4 classes a month at both studios.
Arrive early, especially to your first class.  Finding the closer parking lot can be tricky if you've never parked in the back.  You also most definitely want to be there early at your first class to learn how to use the megaformer.
HSM Core has a water fountain so you can bring your own water bottle.  But they do have cups if you forget one.
Keep in mind that if you've had any wrist issues like me, you'll be taking more breaks on the planks than you would like.
Overall, the studio is AWESOME and I will be going back weekly and using the new client special!
Your turn-
Have you ever done a megaformer workout class?
Locals- have you been to HSM Core?  What did you think?
What is your favorite plank variation?