Before I knew it, the Thanksgiving festivities had come and gone, and it was Sunday night and I was bracing myself for the week ahead of me.  Why do happy and exciting weekends have to disappear so quickly?  You spend so much time before a major holiday or any weekend with any remotely exciting planned thinking and dwelling and getting HYPE about what is to come.  Then, once it's over, you are just straight up exhausted wondering where the time went.  Why can't it be just the opposite? Instead of going into every little detail of the long weekend, I'll share some of the highlights!
Thanksgiving Day in Georgia
My parents and brother flew into Charlotte Thursday morning so we could all caravan together to Augusta, GA.  My aunt and uncle live there with my 3 cousins, and almost everyone on my dad's side made it down there to celebrate.  My cousin, Mary Grace, who lives in ATL but is on my mom's side was able to celebrate with us too which was so, so nice.
We arrived to Augusta around 11:30/12 and were able to mingle and catch up with everyone in their backyard.  The weather on Thursday was gorgeous!  How amazing is my aunt and her Thanksgiving spread?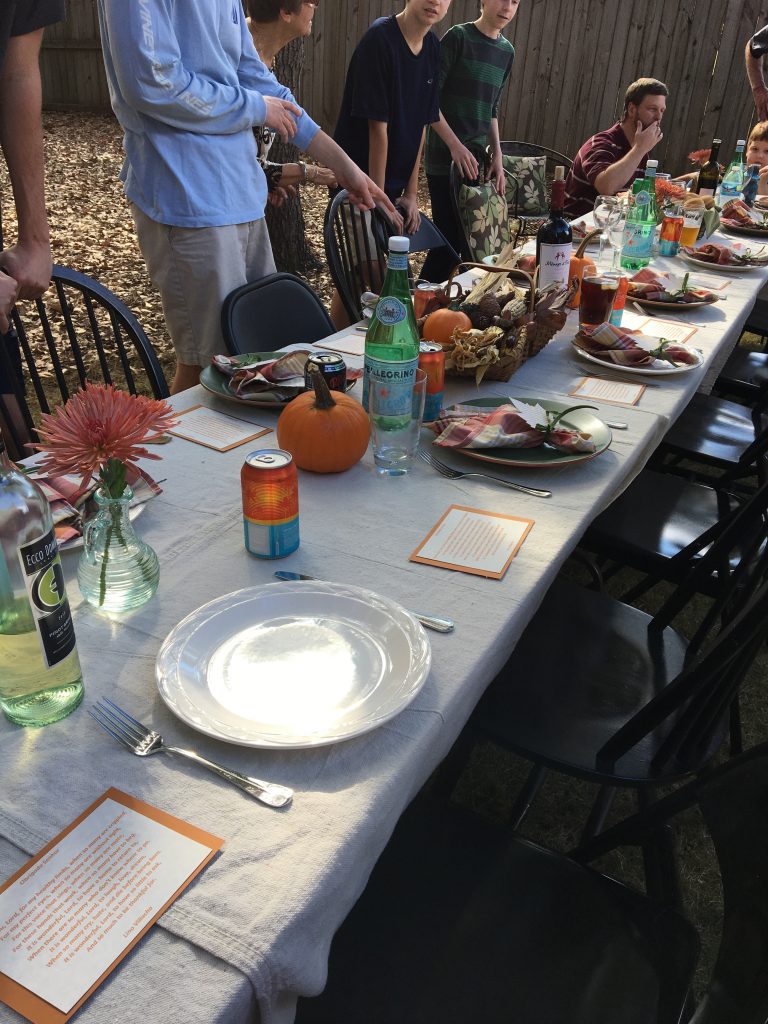 She had all the works: turkey, stuffing, mashed potatoes, sweet potato casserole, rolls, bacon-wrapped asparagus, and an amazing salad with pears and gorgonzola.  I obviously had to try everything.
And the dessert.  Ohhhhh, the dessert.  We had so many pies: apple, pumpkin, and cherry to be exact.  I tried a little of the apple and cherry with some vanilla ice cream.  When you can't decide on a flavor, just do a little of both!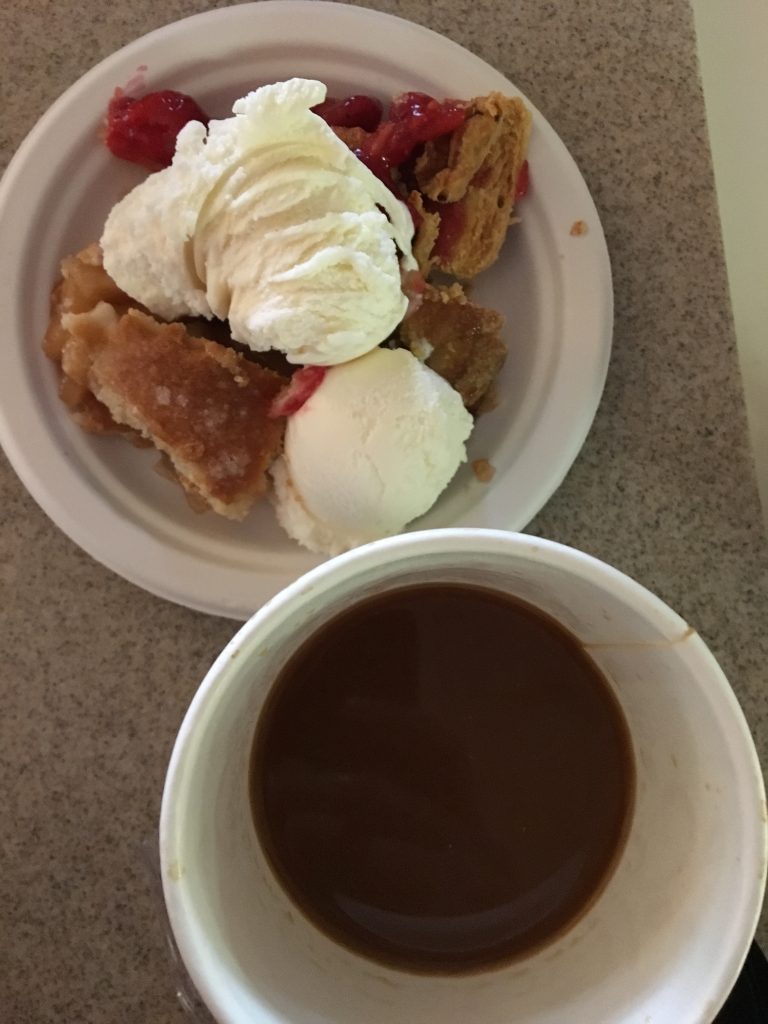 It was such a nice and relaxing day.  I do not see this side of the family nearly enough, so it was great to spend some quality time with them.  Sadly, I left around 530pm to head back to Charlotte since I had to work early the next day.
Small Business Saturday
On Saturday, I went to an early workout at MADabolic before hitting the ground running.  After, we all got ready and headed to South End's Small Business Saturday events around Atherton Mill.  I love shopping local, especially from Charlotte businesses, so this had my name all over it.  I got some things for me and some Christmas gifts for friends.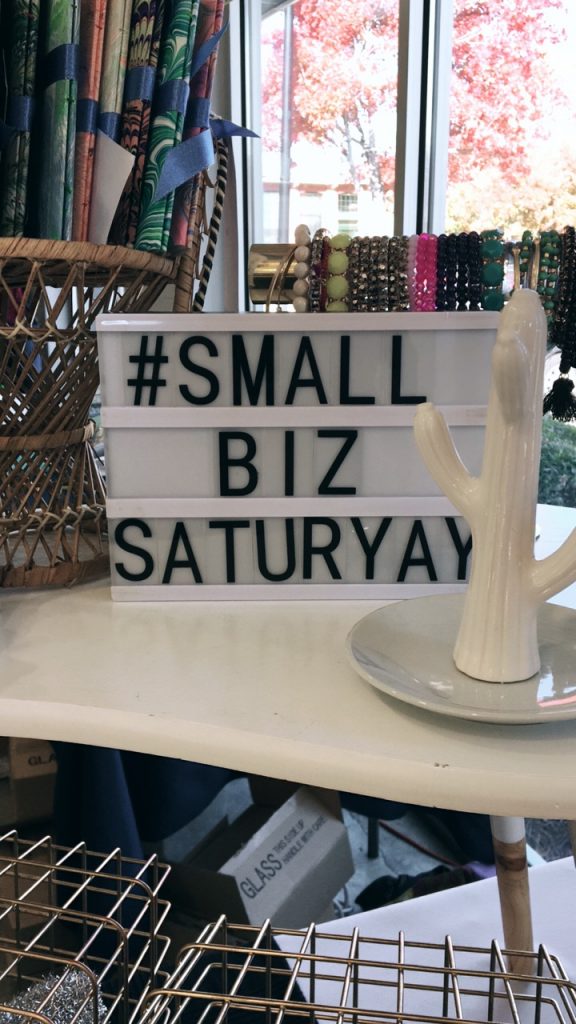 After shopping in South End, we went to Park Road Shopping Center to get some things from Blackhawk, but also hit up Julie's Boutique and J. Crew Merchantile.  Everything at Julie's was 20% off and everything at J. Crew was 60% off. Deals on deeeeeeals.
Restaurant and Brewery-hopping in Charlotte
My mom says she is STILL full from this weekend.  We ate at a ton of places, so I figured it'd be easier to list them out. Earl's Grocery in Elizabeth- I got the Black Bean Burger for lunch and it was HEAVENLY.  I could eat it every single day.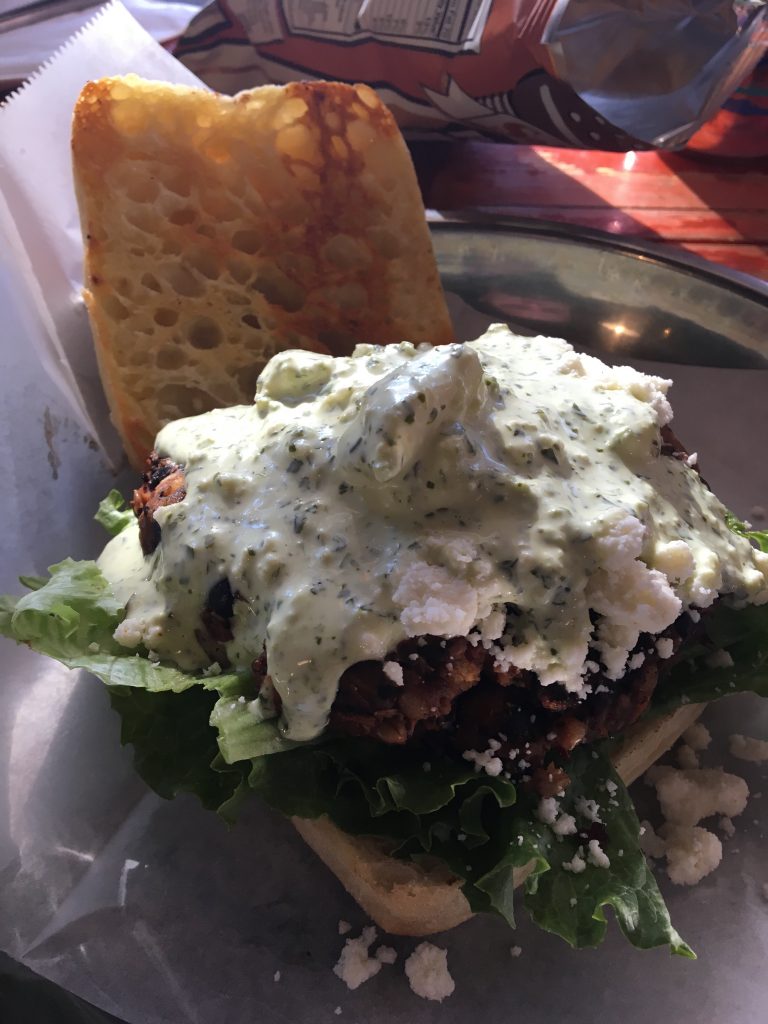 Selwyn Pub in Myers Park- we went here Saturday afternoon/evening for the Michigan State vs. Penn State game.  My dad is a PSU alum and my brother is a MSU alum, so we had a little family rivalry going on.  Happily for my dad, PSU won!  We only had drinks, but some of their food is super good.
Napa on Providence in Myers Park- We went here for dinner Saturday after watching football.  I ordered the braised short rib and grilled hanger steak since I had been drinking all afternoon and, therefore, was ravenous by the time we ordered.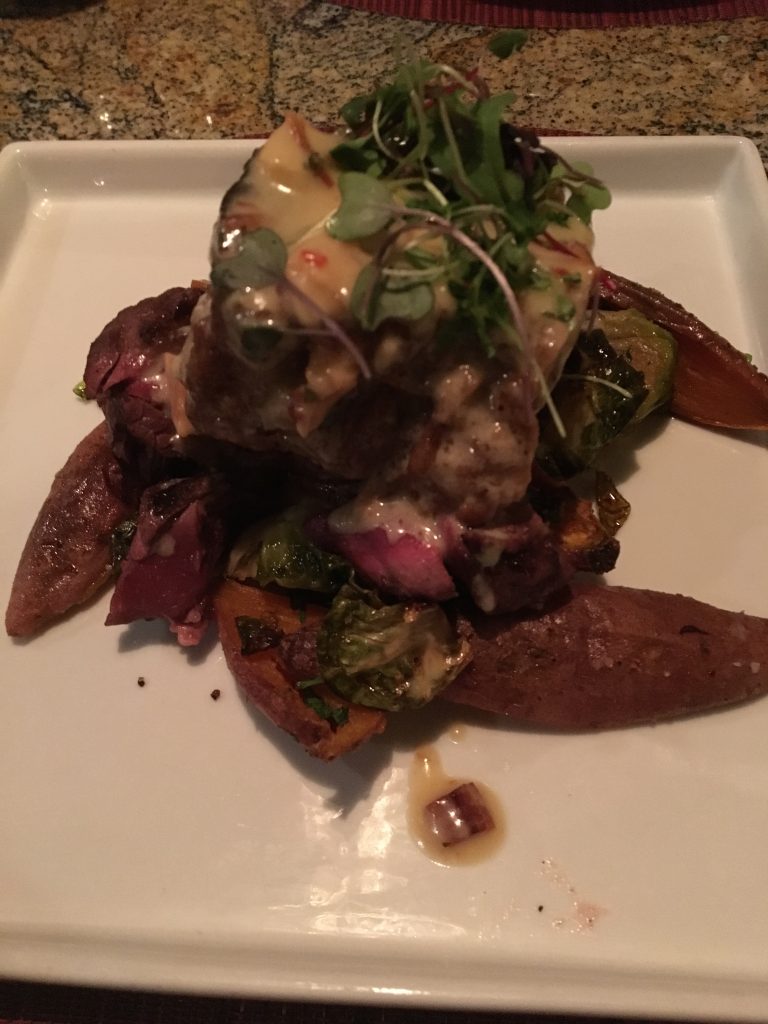 To be honest, the only good thing about this dish were the fingerling sweet potatoes.  The meat was kind of cold and not as flavorful and juicy as I thought it was going to be.  I've worked in the restaurant business and I know how hard it is, so I didn't have to heart to say anything.  I actually inhaled it too (day drinking = hanger).
Famous Toastery in Dilworth- No picture, but the raspberry walnut pancakes are to die for.  The raspberries are pureed into the batter!
Midwood Smokehouse– No picture either, but the majority of my family got the brisket plate.  It was so good!
Legion Brewery in Plaza Midwood-  This stop was only for beers, but I'd highly recommend their Juicy J IPA!  I'm not an IPA person whatsoever and I like this one.  Locals, if you aren't into IPAs, you may be surprised too!
My parents and brother left on a 10pm flight back to Maryland.  Even though it was a tiring trip for them, I am so happy and appreciative of the full day we spent together on Sunday.  Now, just a few shorts weeks until I am back home with them.
Your turn-
What did you do for Thanksgiving?
Get anything during the Black Friday and/or Cyber Monday shopping?  If so, what did you buy?  Yes- I am thinking about doing a post on what I got. 
Favorite Thanksgiving dish?  Stuffing!
What's on your workout agenda for this week? I've got 2 barre class, boot camp, and yoga on the schedule!