A weekend recap on a Wednesday.  Better late than never…right??
I spent the weekend in Wrightsville Beach, NC but technically stayed in Wilmington.  My friend's apartment was just across the bridge from Wrightsville in Wilmington, which made driving back and forth from the beach super easy.
Friday
I had to be at work at 6:30am, which was nice because then I was done early and able to head to the beach before Friday Charlotte traffic!  With Friday being National Doughnut Day aka a day celebrating my weakness, I just had to get a doughnut.  I also needed some caffeine for the drive, so it all worked out 😉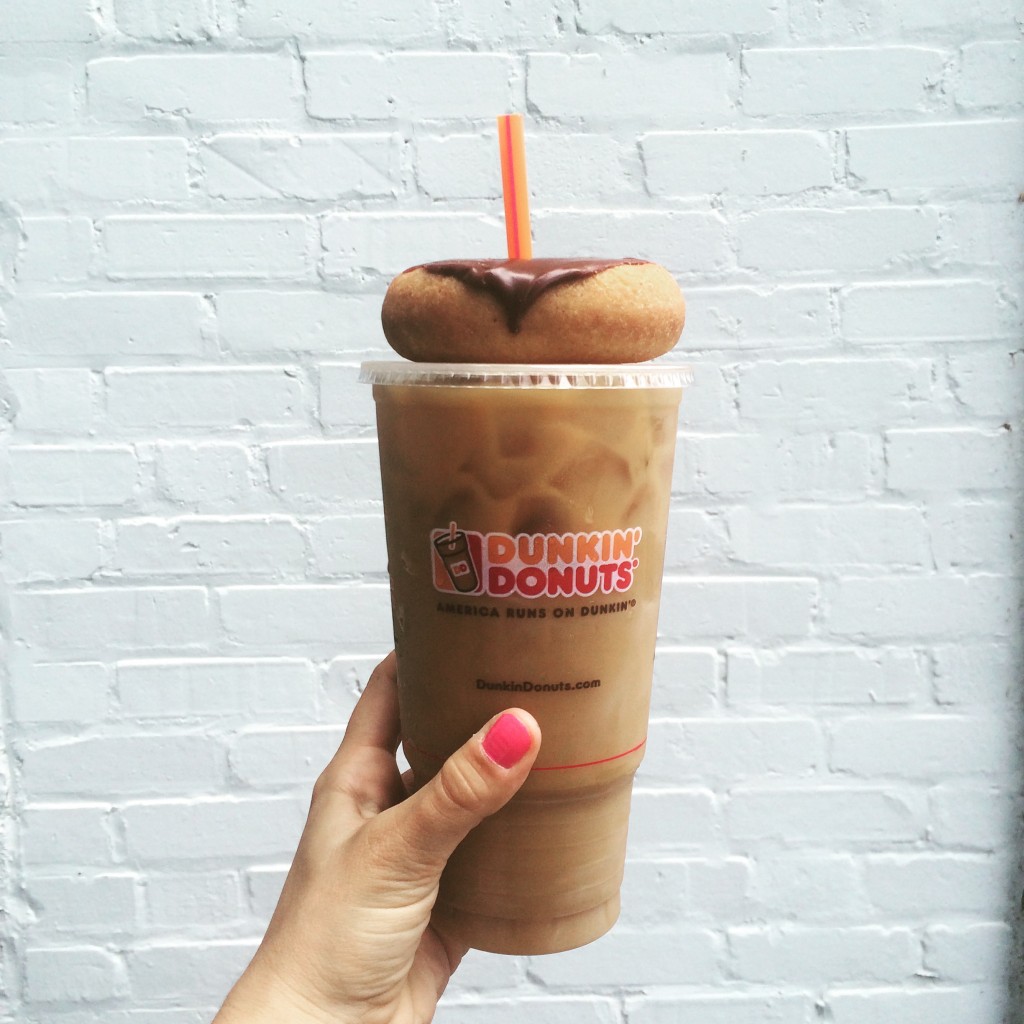 I made a pretty good dent in the Serial podcast (when I arrived, I was on the last episode) which made the drive fly by.  I am obsessed with podcasts now just because they make trips fly by that much faster.
When I arrived, we went to The Bento Box in Wilmington which had the most amazing sushi.  If you are ever in Wilmington, I high recommend it!  After, we stopped by a local beer and wine store, grabbed a couples beers, and headed to walk along the beach.
Saturday
We woke up early Saturday in hopes of taking Winston to the beach and going out to breakfast.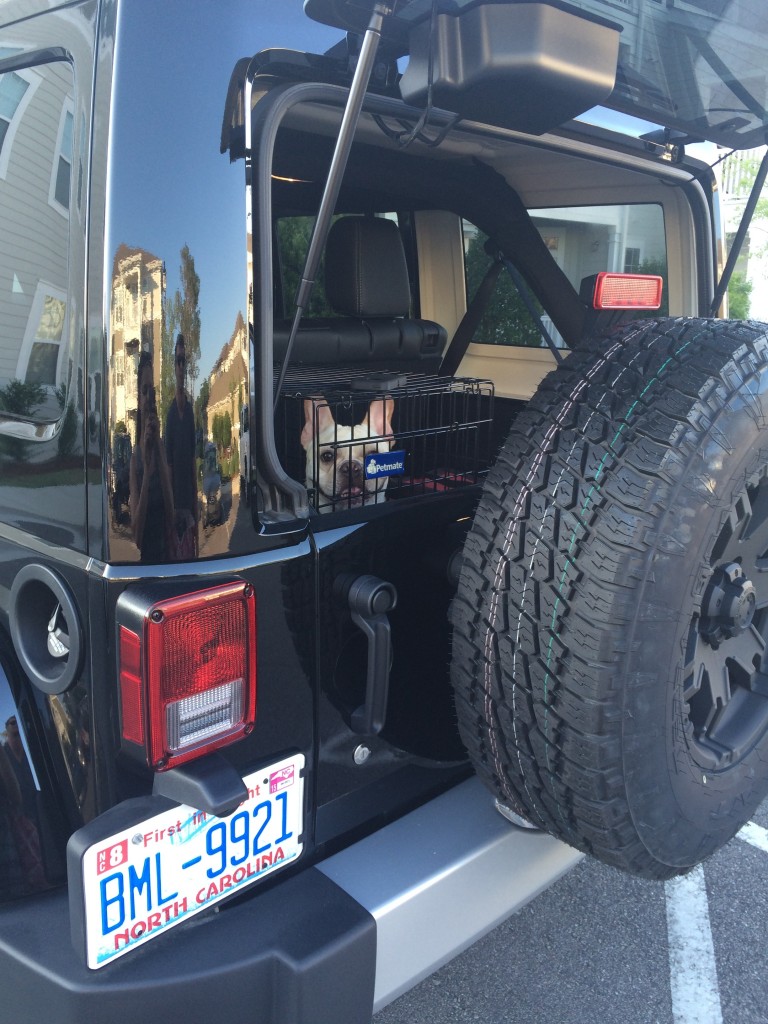 We ate at the Causeway Cafe, which was a cute beach diner.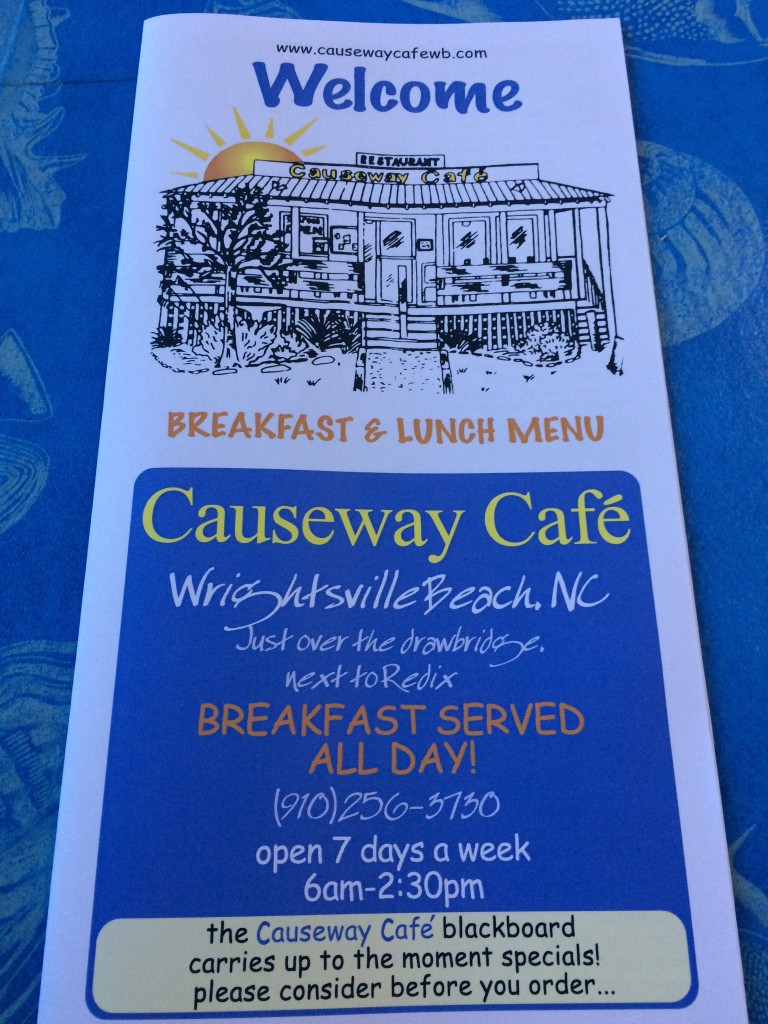 I had the banana pancakes and they were enormous.  I maybe had 1/4 of them?
After, we headed to the beach for the day to soak up some sun and swim.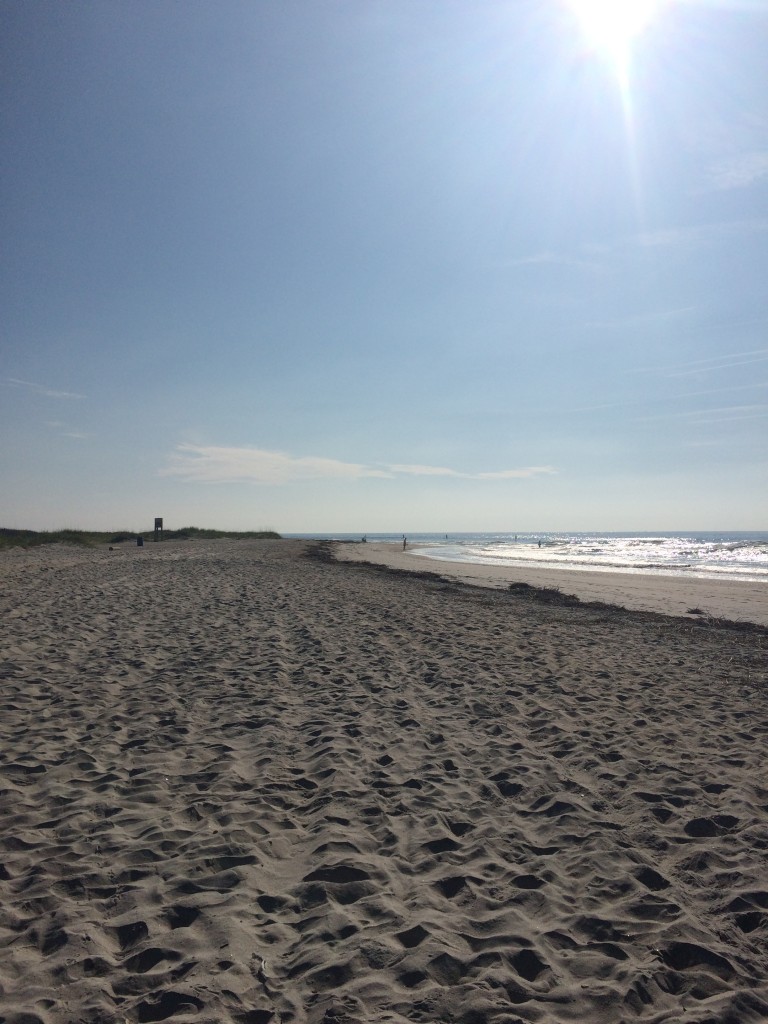 Lunch was at Epic Food Company in Wilmington.  My friend recommended the Bison Bowl, so I said why not.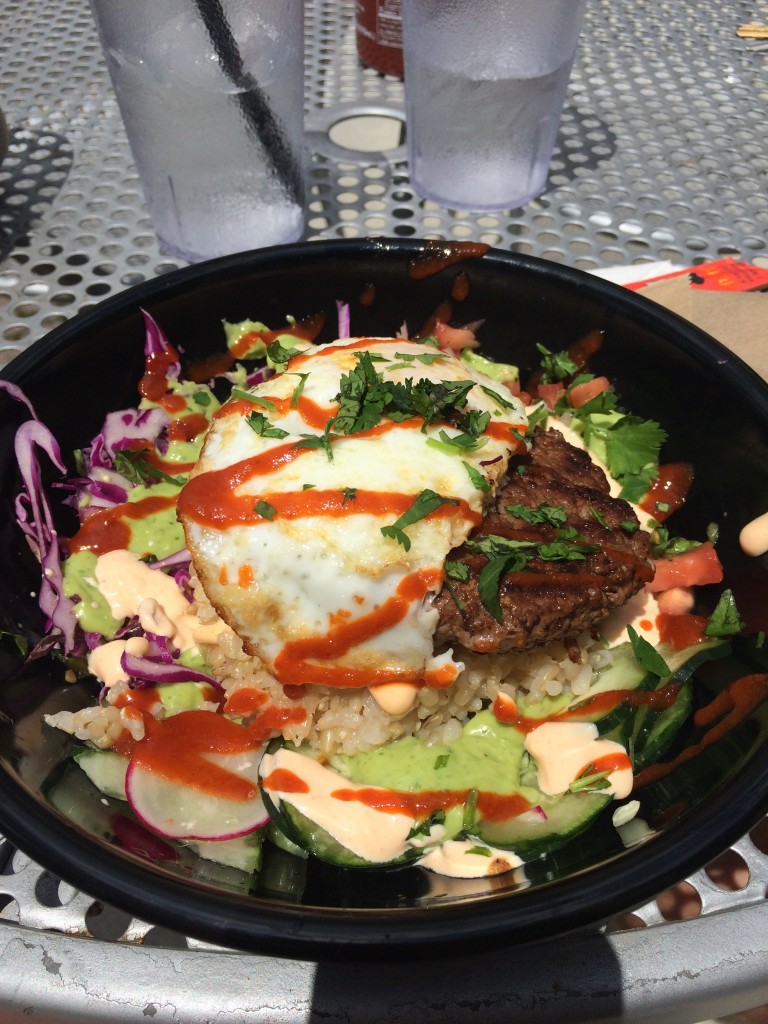 Holy crap.  This was one of the best things I've ever eaten.  It was a bison burger on top of brown rice, topped with a fried egg, red cabbage, cucumbers, cilantro, radishes, sriracha, and an avocado cream sauce.
The rest of the day was spent in Wilmington, exploring and making sure we spent some time with Winston.  We ended up making dinner at home, which consisted of red wine, shrimp, and egg noodles.  Ice cream maaay have been involved, too.
Sunday
Sunday started with homemade breakfast before heading to the beach for the last time.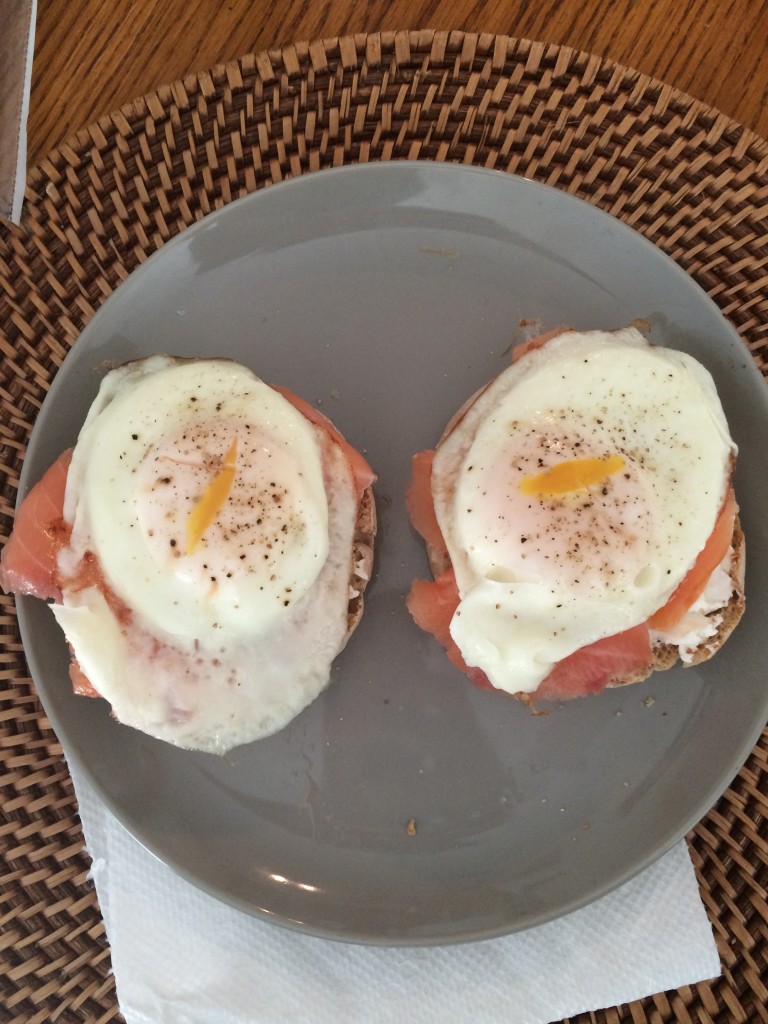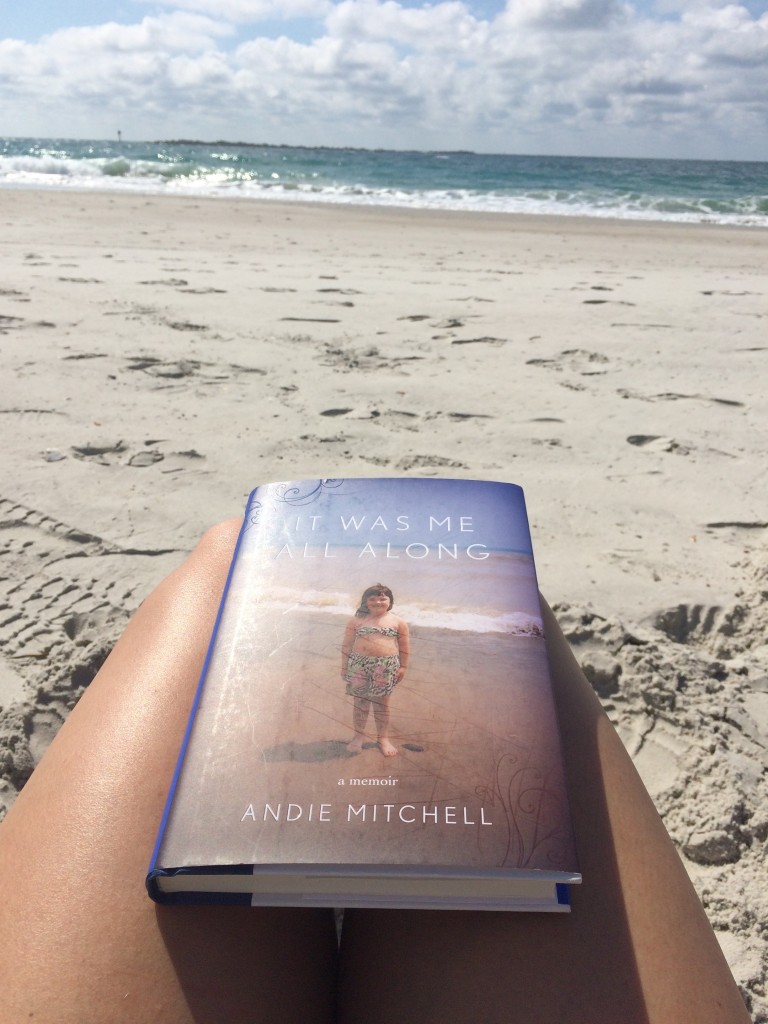 Such a great read!
Lunch consisted of margs and Mexican from Tower 7 in Wrightsville Beach.   What I loved about this place was not only the food, but the margaritas are a decent size.  I hate paying the $9-$11 for a margarita and it comes in the tiniest glass.  The size and taste is definitely worth the $10!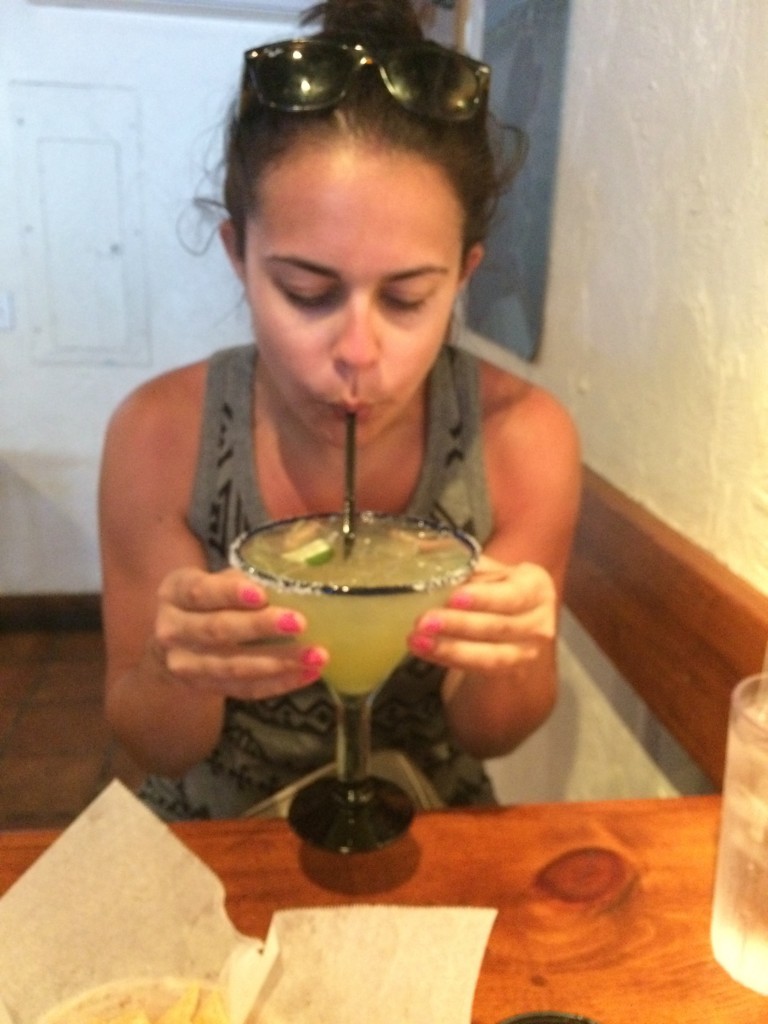 Sunday evening, I drove back to Charlotte and got ready for the week to come.  The beach trip was low key filled with sun and great food.  No complaints at all!
Weekly Workouts 6/1:

Monday–  Teach HIIT + Core, Took class at Madabolic
Tuesday– Teach Boot Camp + Core + Cardio Sculpt
Wednesday–  Taught Basic Pilates + Yoga, Took Flybarre class
Thursday–  Took Hot Yoga, Taught Boot Camp + Core + Cardio Sculpt
Friday– Rest
Saturday– Rest
Sunday– Rest