Happy Monday!  I hope you all had a great day.
I think I may be one of the only 4 people on the planet that actually enjoys Mondays.  For me, Mondays are like "new beginnings" and allow me to create the positive mindset that I maintain (eh..try to maintain) for the remainder of the week.  I love fresh starts!
Since today is Presidents' Day and I did not have to work (*snaps for working in a corporate gym*), I had the luxury of attending my Wellcoaches class from the comfort of my bed.  It was so nice to call into class from under a mountain of blankets, still in my PJs, while drinking a fresh cup of coffee.
Let's dive into my weekend, shall we?!
Friday
My morning started off with teaching my 7:30am Cardio Sculpt class at a local church.  It is always so fun to start the morning off with that group…they are so sweet!  After class, I quickly ran home to give Winston some love before heading off to work 'til 5:30.  Friday night ended with wine, a movie, and an early bed time #grandmastatus
Saturday
The night before, I signed up for a week of Class Pass.  Class Pass allows you to pay one "membership" but be able to try several studios in the area.  I'll be posting a complete review of Class Pass later this week! Saturday morning began with a class at AIR Charlotte.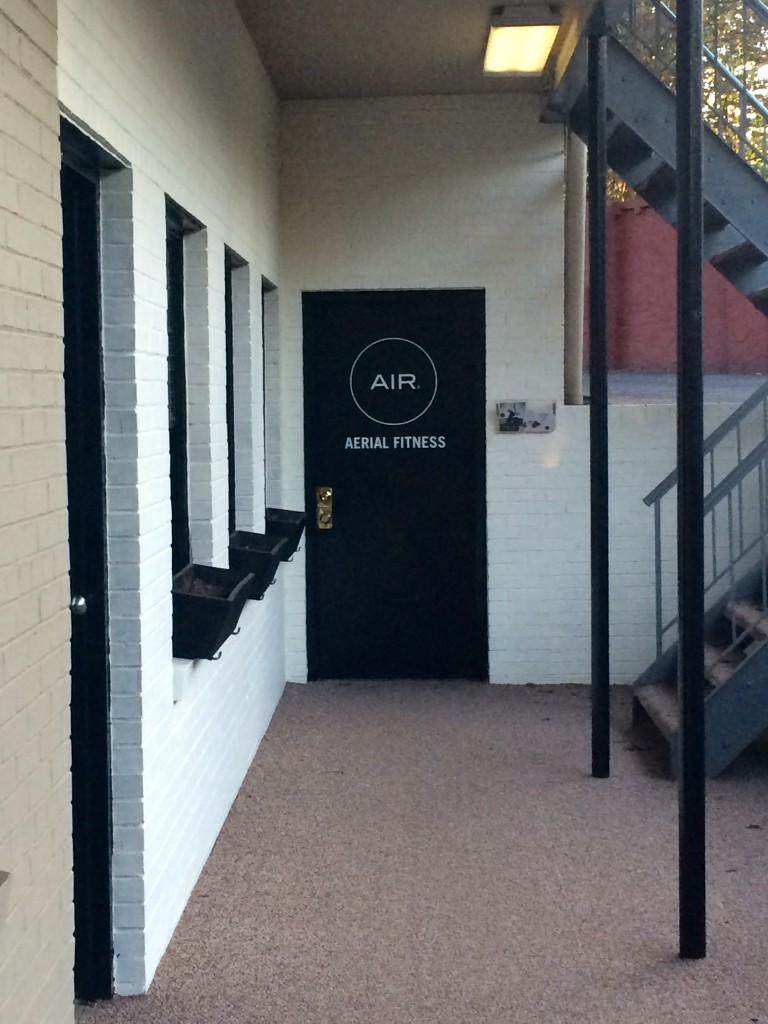 I have taken a handful of AIR classes and I enjoy throwing it into my fitness routine.  I find that I get a killer core and upper body workout – I always find that my back and shoulders are sore the next day.  The instructors also usually throw in some barre exercises (plie squats + pulses…hello legs!) which I really enjoy too.  Also, it's always fun when you work on the fun inversions towards the end in class.
When I arrived home, I found the cutest valentine left on my bed from my roommate. Sunflour and nail polish – Elise knows the way to my heart. 😉

After grabbing some breakfast and taking my little furbaby for a walk, I headed to the last day of a yoga workshop I had been attending for the past four weeks.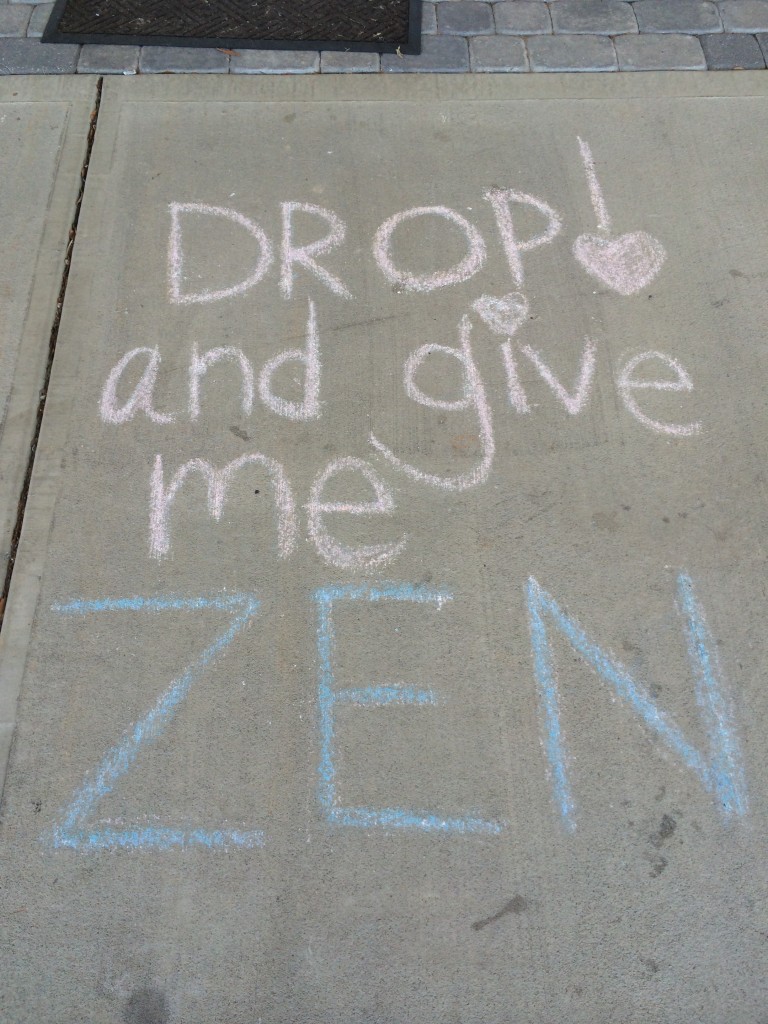 The yoga workshop was held at Synergy Yoga and Wellness in Rock Hill, SC.  It was a beginner workshop that was held every Saturday for the past four weekends.  At work, we recently started offering a Yoga Basics class, and even though my co-worker teaches it, I want to be better prepared to teach it, in the event that I would ever have to.  Although I have been practicing yoga for a couple years now, teaching yoga is something completely foreign to me.  Usually when I take another group exercise class format (cardio, strength, etc)  I usually take note of exercises and can usually predict the flow of the class., but when I practice yoga, the instructor mindset goes right out the window.
Gayle instructed the workshop, and I highly recommend taking one of her classes if you are in the Charlotte area!
The rest of the day consisted of a trip to the dog park, Chinese takeout + wine, and watching 10 Things I Hate About You with friends.
Sunday
The morning consisted of a hot yoga class at Yoga One in the Plaza Midwood area.  There are handful of ways I'd prefer to start the day, and hot yoga is one of them!  It was fun and challenging, but boy, do my hamstrings hurt this morning.  I have been out of practice for way too long!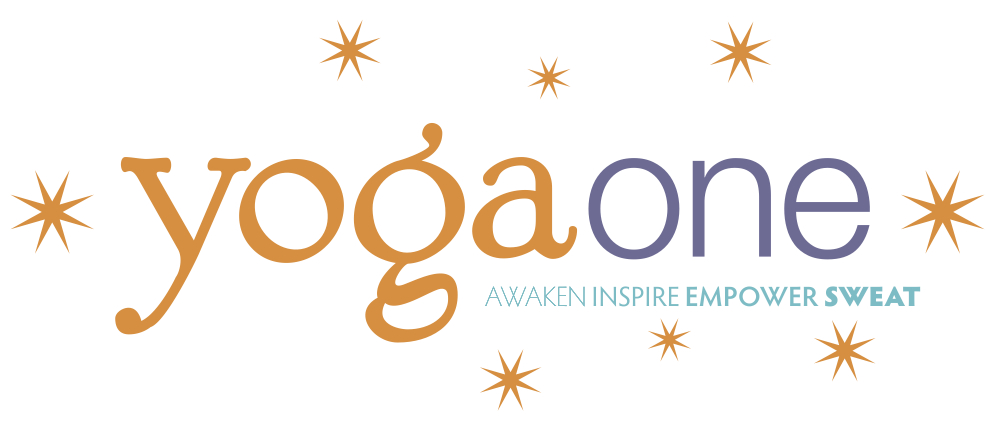 After hot yoga, I headed home for a little bit before heading to another class at AIR.  The class really focused on abs and arms (what else is new though ?? 😉 ) and ended with a new inversion I had never tried before.
The rest of the day consisted of a trip to the outlets for a little retail therapy and the SNL 40th Anniversary special.  I can't even begin to explain to you all how much I love SNL.  There are so many comedians that were on SNL that I just love and so many skits that make me laugh until I ball.  Now, granted I can't say that I stayed up to watch the whole thing (this grandma can't kick it past 10pm), but from what I did see, all of it was great.  I was so happy they brought back The Californians.  It will never ever EVER get old.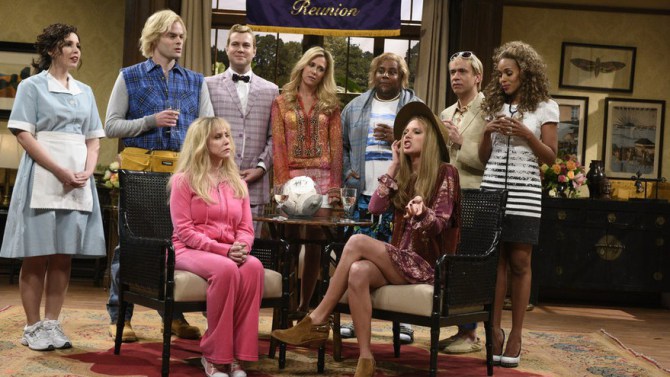 source
Have a great night!
S