Happy Monday, friends!  My day started at 4:45am and is now (finally) winding down.  After work, I went to two grocery stores, UPS to mail off some returns to Tobi, FedEx to pick up a package, Petco, and Target.  Whew!  I am glad today is slowing down and I can enjoy dinner and perhaps a glass of wine.
On Friday, I kicked off the weekend by going to the Yiasou Greek Festival in Dilworth.  I met up with some coworkers and we all had the same agenda:  to get the baklava sundaes.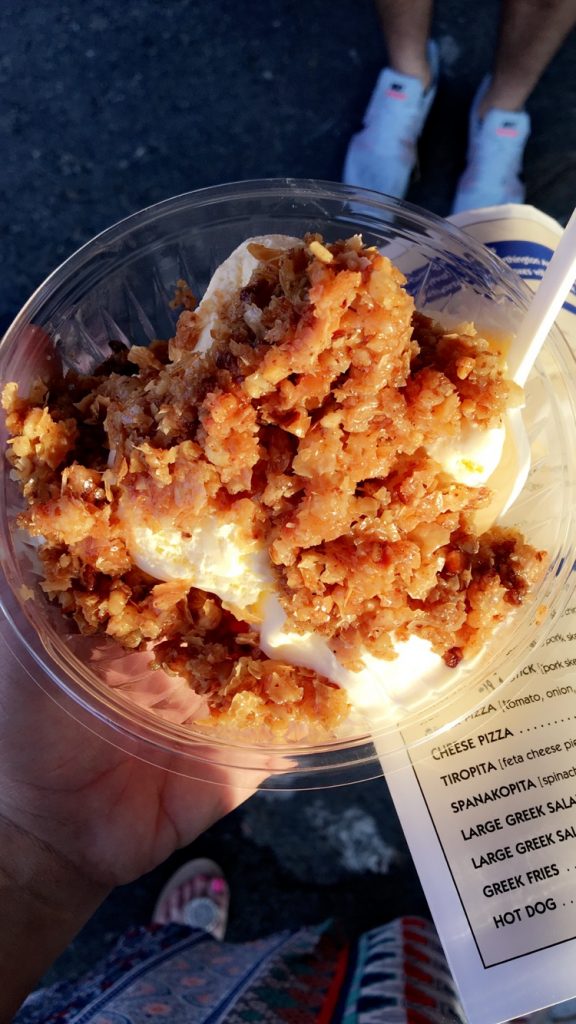 I only stayed for 30 minutes or so because I had dinner reservations shortly after at Customshop.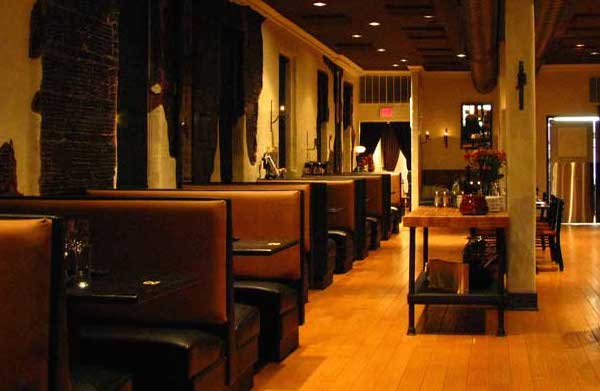 (source)
Customshop is a modern yet has a neighborhood/homey feel located in the Elizabeth neighborhood.  The cuisine is inspired by Spanish, Italian, and French foods.  The majority of the dishes are small plates so it is perfect to share.  The environment is super intimate, so it's perfect for a special occasion or date night.
We ordered the burrata, yellow fin tun crudo, beef carpaccio, spicy tuna meatballs, braised pork belly, and the BBQ octopus.  I cannot tell you which dish was my favorite because it was all so incredible.  Sadly, I did not take any photos (the company was too good and the lighting was terrible), so you'll just have to take my word for it.  Charlotte residents – Customshop is a MUST!
On Saturday, I had a slow start to the morning.  Winston and I woke up around 9:00 and got out of bed around 9:30.  Winston probably would have stayed in bed if I didn't make him get up to go outside!  We went for a long walk at Freedom Park before I headed to my friend Meig's for a cookout.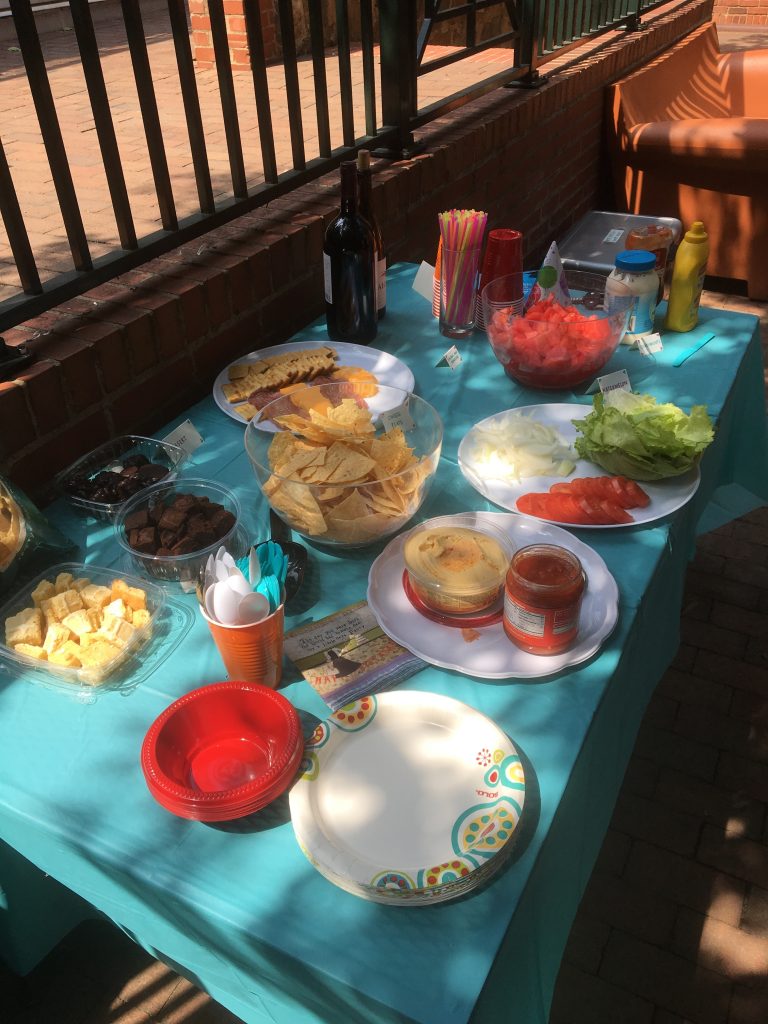 Meig is seriously the best hostess and is always super prepared.  She had burgers, hot dogs, sides, any kind of drink you could think of, and desserts.  Mutual friends from college were in town visiting her before they ventured out to Sip 'n' Stroll in Uptown, so it was good to see them for a few!
After the cookout, I headed home and relaxed until my cousin, Mary Grace, arrived into town.  She is doing an internship in Atlanta so she was stopping through for the night on her way.  When she arrived, I got a text from my friend Lauren telling me that she and her roommate were home from picking up their NEW MINI FRENCHIE, Piper.  Mary Grace and I immediately hopped in the car and headed to her place.
I mean….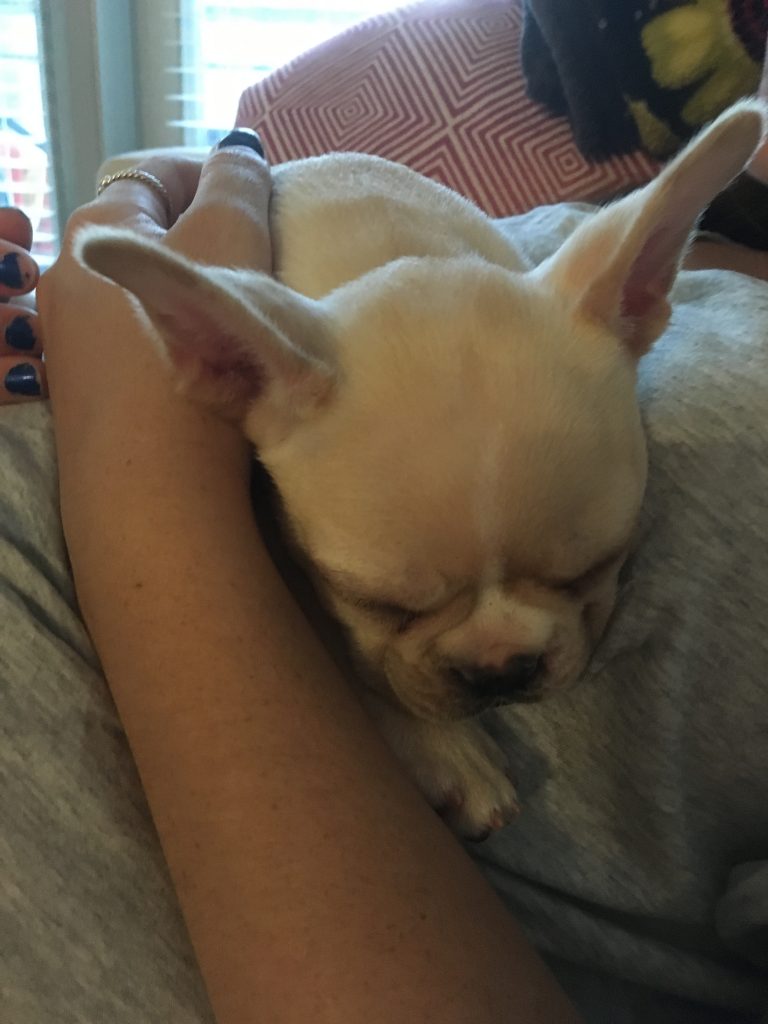 COME ON.
She is 4 pounds of cuteness and I can't handle it.
After, Mary Grace and I went out for pizza and finished the night with a good ol' Netflix binge.
Sunday, MG and I went out for brunch at Toast, which is my go-to place for when visitors are in town. She got an avocado benedict and I got the avocado omelet.  Think we like avocados?  She left shortly after which led me to clean my apartment, lounge, and start a new book, It Ends With Us.
Your turn!
What are you reading now?  Any other recommendations?
Favorite restaurant in your city?
Favorite thing to eat at a cookout?