Hi all, happy Monday!  This weekend was an extremely lazy one where I probably spent 85% of it laying in my bed watching Netflix.  Oddly enough, I was beyond exhausted so taking it super easy just felt right.  I was watching my friend's mini Frenchie, Gigi, so it was amazing having so many puppy snuggles.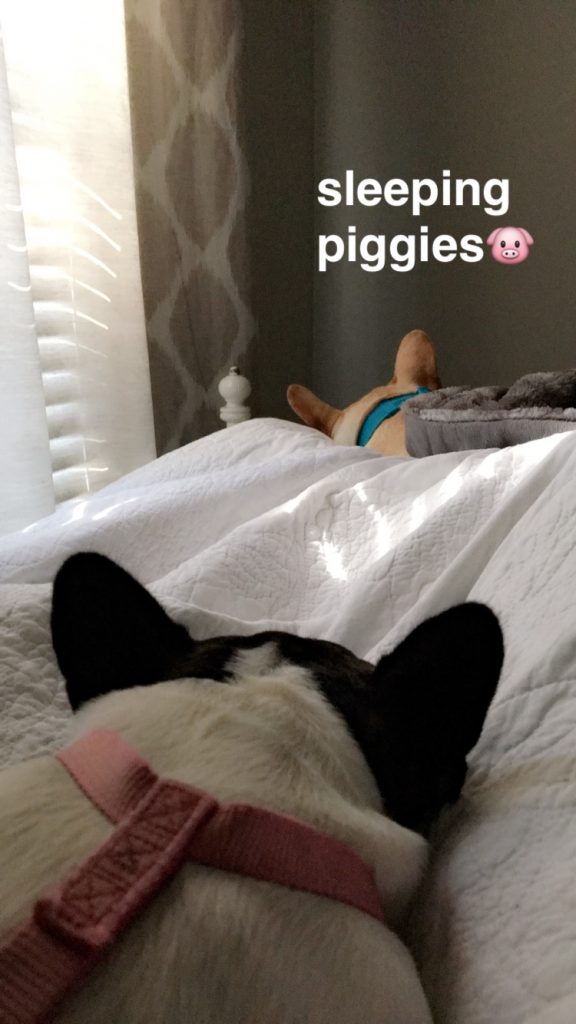 This week, I am taking more control over my meals and prepping for lunches and thought I'd drop in and share my meal plan with you.
Sunday
Dinner: Spaghetti squash with shrimp and parmesan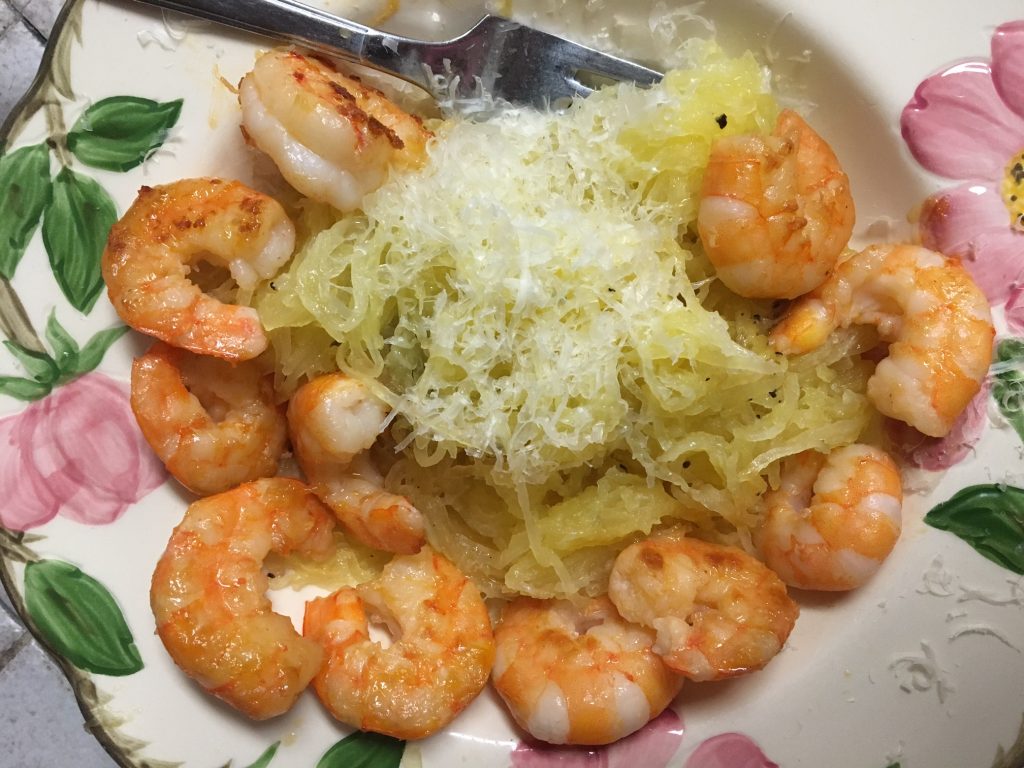 Monday
Lunch: Leftover spaghetti squash and shrimp (also add spinach and roasted red peppers)
Dinner: Remaining spaghetti squash and a salad with chicken and homemade croutons and homemade dressing
Tuesday
Lunch: Turkey, hummus, and veggie sandwich on Dave's Killer Bread and a side salad
Dinner: Pumpkin Eggplant Casserole with Burrata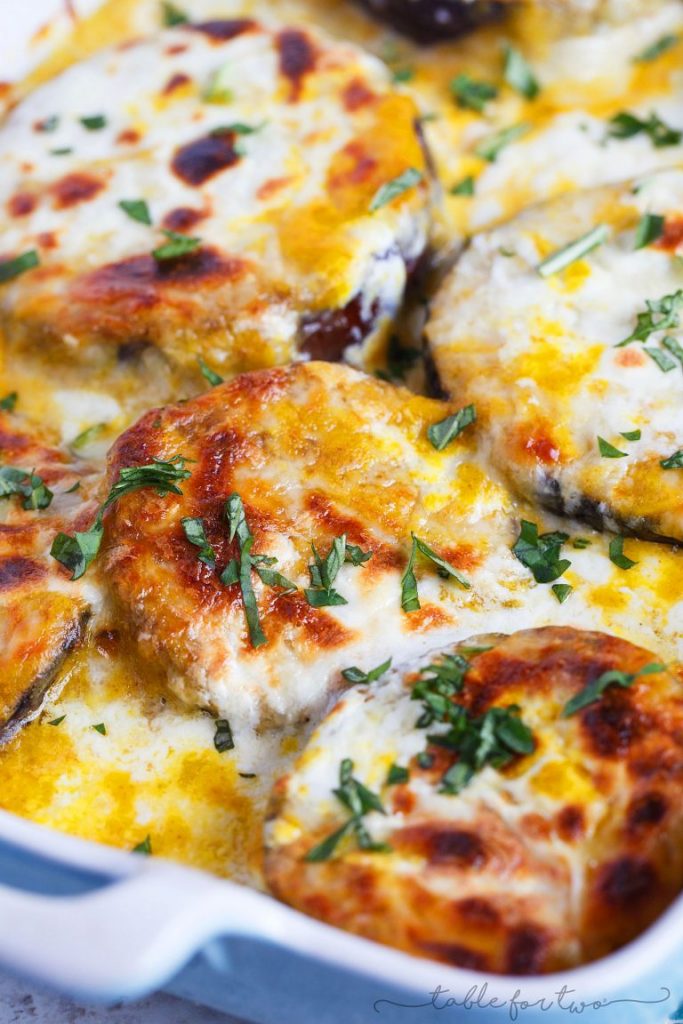 (source)
Wednesday
Lunch: Leftovers
Dinner: The best chicken recipe and cauliflower and zucchini tots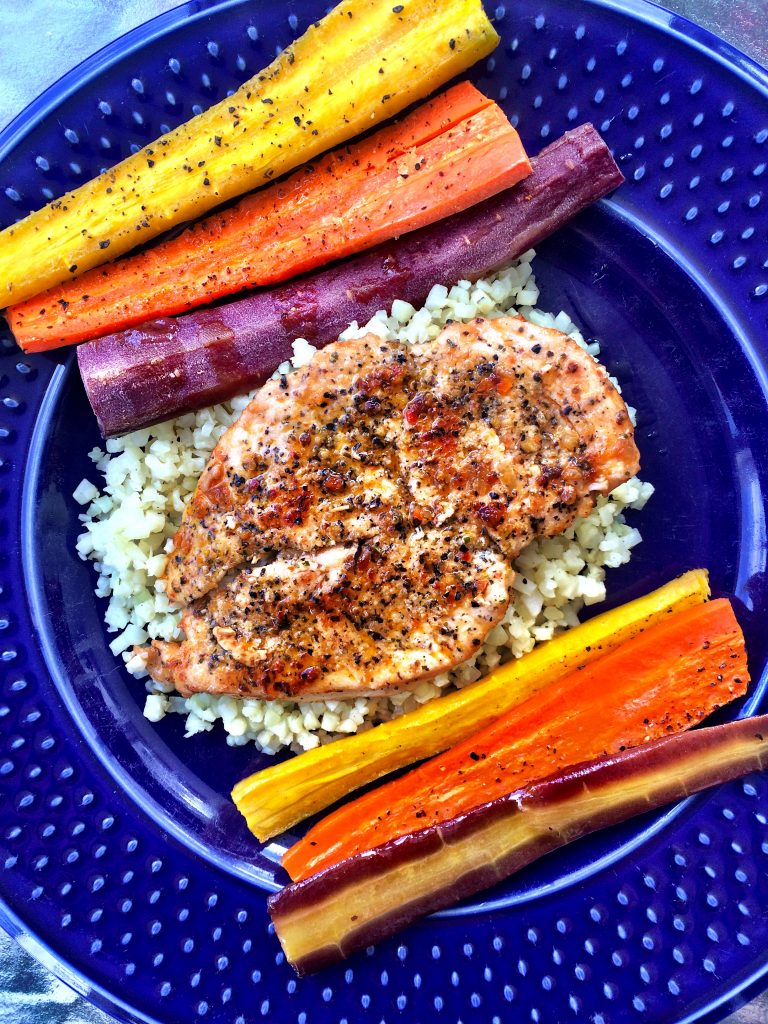 Thursday
Lunch: Salad topped with leftover chicken with a side of leftover tots
Dinner: Tomato soup and grilled cheese
Friday
Lunch: Kitchen sink salad and a side of tomato soup
Dinner: Grass fed burger topped with avocado + roasted veggies
Breakfasts this week will be:
-Smoothies on days where the planned meals are higher in carbs
-Perfect bars and fruit
-Overnight oats
Your turn!
What are you making this week?
Have you started making any fall recipes? 
Do you have a hard time planning for lunches or dinners?  I struggle with lunch!