Good morning and happy Monday, friends!  Do you feel well rested considering the extra hour of sleep we got this morning?  I sure do.  I am going to try to get up early on days I don't necessarily have to so I can make this a habit for when my body fully adjusts to this time change.  I've been struggling at getting up in the morning!
This weekend was a great one – a perfect mix of socializing with friends and relaxation.  On Friday, I had a terrible headache and just felt blah so I spent the evening resting and watching Netflix.
On Saturday, I went to an 8am yoga class at Yoga One.  I just love love love this studio so much.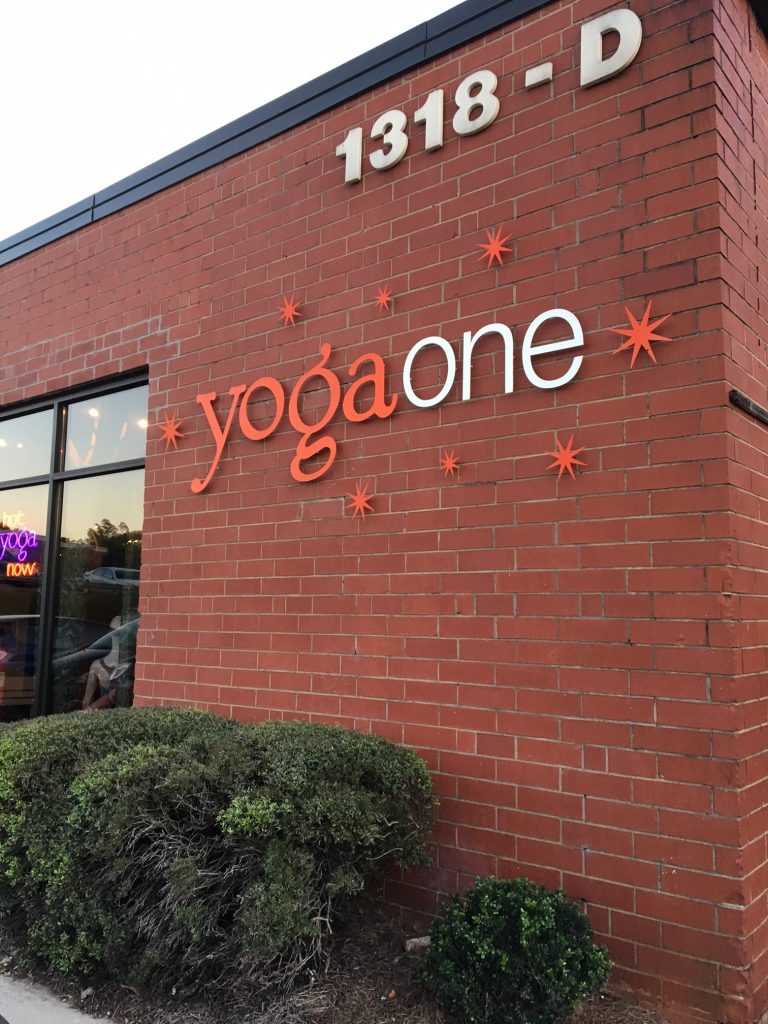 For the rest of the day, I watched my friend's mini frenchie, Gigi, so we took a couple of extra walks to enjoy the beautiful day.  That night, my friend Meig hosted an epic Friendsgiving with the most amazing food + drinks and great company.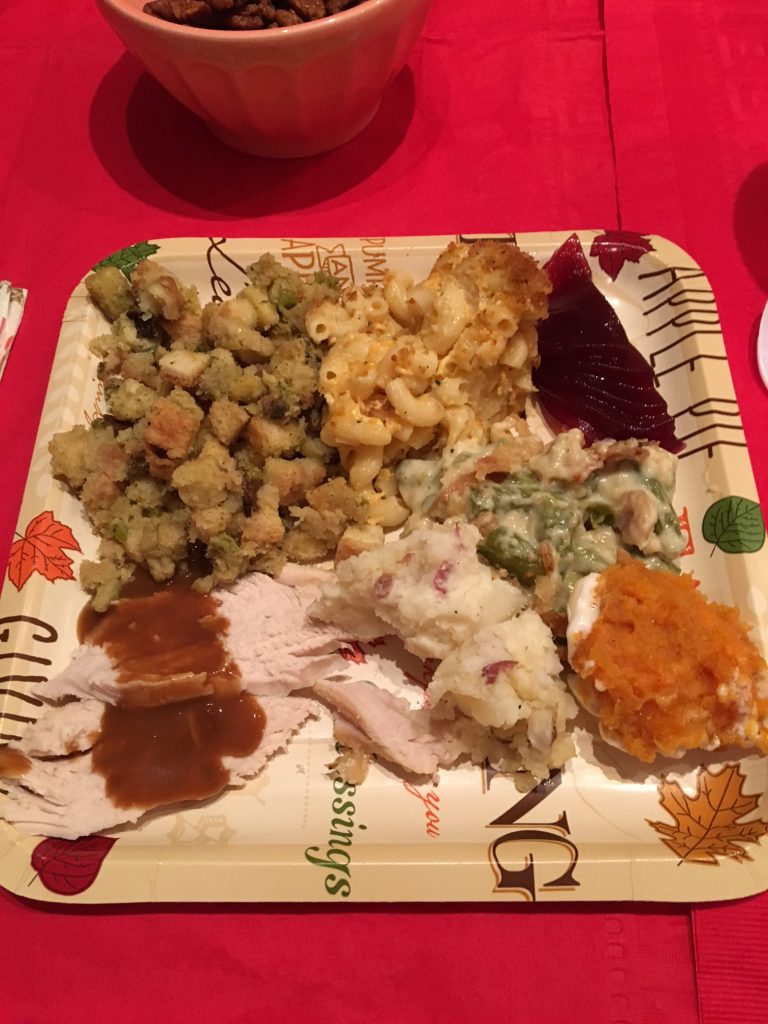 Sunday consisted of a MADabolic workout with the roommate, a grocery store run, a deep cleaning of the apartment, and Zootopia.  Zootopia was such a cute movie- I'd recommend it to anyone.  Overall, it was a wonderful, peaceful weekend.
Now, on to the eats and the workouts!  I recently have been in a cooking slump, but I am slowly coming out of it.  My goal for this week is to try 2 new recipes, which will happen tonight and Thursday.  Meal planning felt so good to do this weekend!
This Week's Meals
Sunday– Yafo Kitchen

Monday– Cauliflower soup + falafel and sautéed kale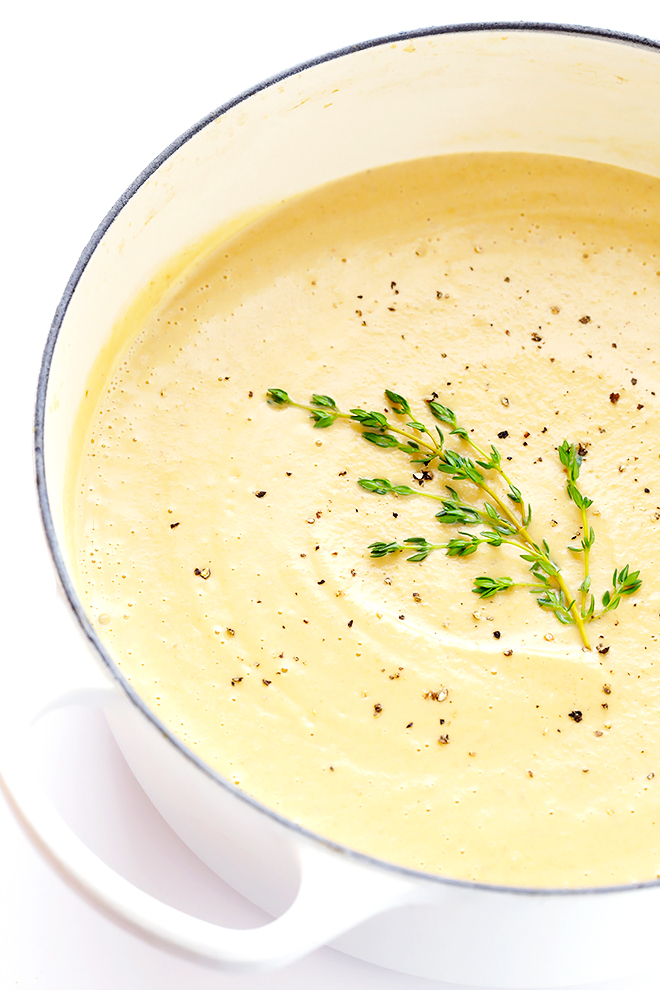 photo source

Tuesday– Coconut tofu rice bowls with pineapple salsa
Wednesday– Roomie's cooking Bangkok Coconut Curry Noodle bowls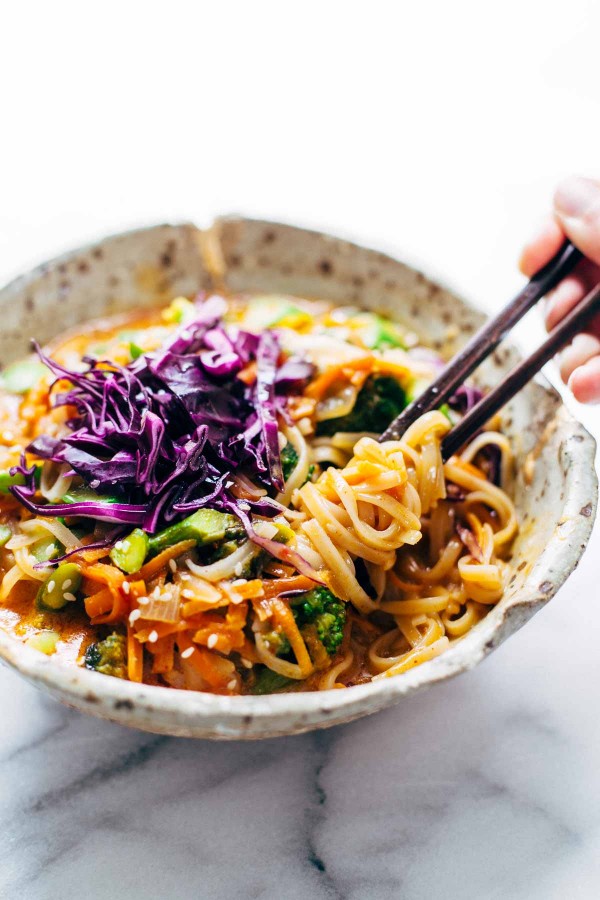 photo source

Thursday– Roasted Sweet Potato and Cauliflower Rice Bowls with Turmeric Tahini dressing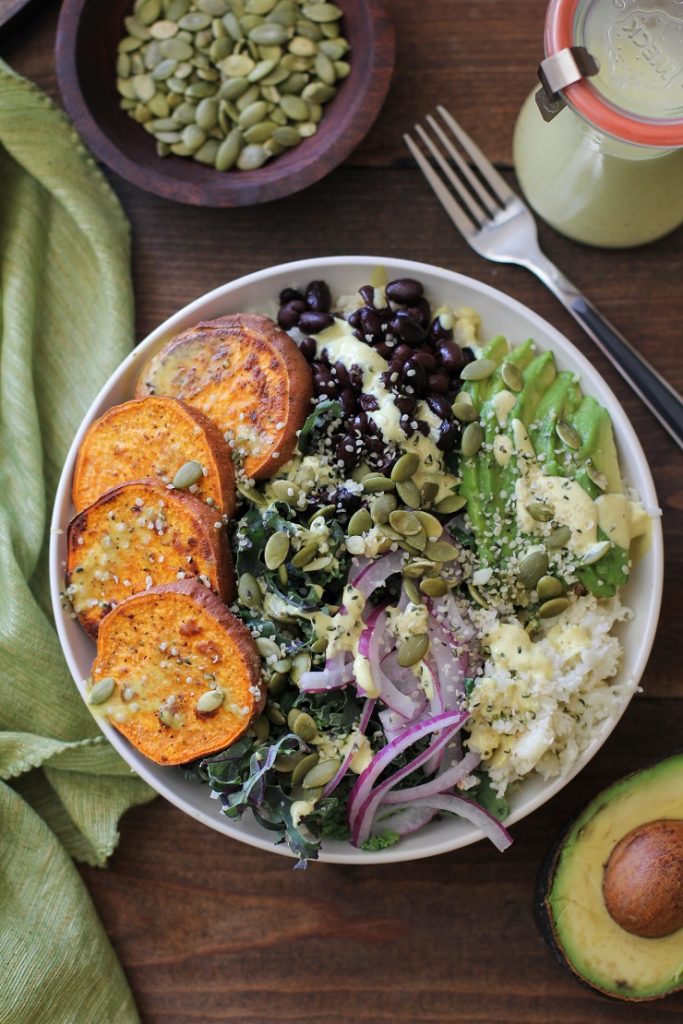 photo source

Friday– Chicken quesadillas
Saturday– TBD
Sunday– Dinner at Soul Gastrolounge
This Week's Workouts
Sunday– MADabolic
Monday– Circuit Training class at Metro, teaching Boot Camp and Abs classes
Tuesday– Teach Cardio Strength + Boot Camp, taking class at HSM Core
Wednesday– Teaching Pilates Sculpt class, taking hot yoga
Thursday– Teaching Cardio Pump
Friday– MADabolic
Saturday– FlyBarre
This workout plan is pretty feasible for me.  I think having yoga in the middle of my (busy) week will be perfect for my body and mind.
Your turn!
Do you ever go through meal planning "slumps"?
What's something you've planned to make this week?
Any workouts scheduled in the next couple of days?
Do you and your friends do a Friendsgiving?
Don't forget to enter into the Oats & Rows Birthday Giveaway!  Giveaway ends on Friday, November 18th at 11:59pm EST.